Get connected with our daily update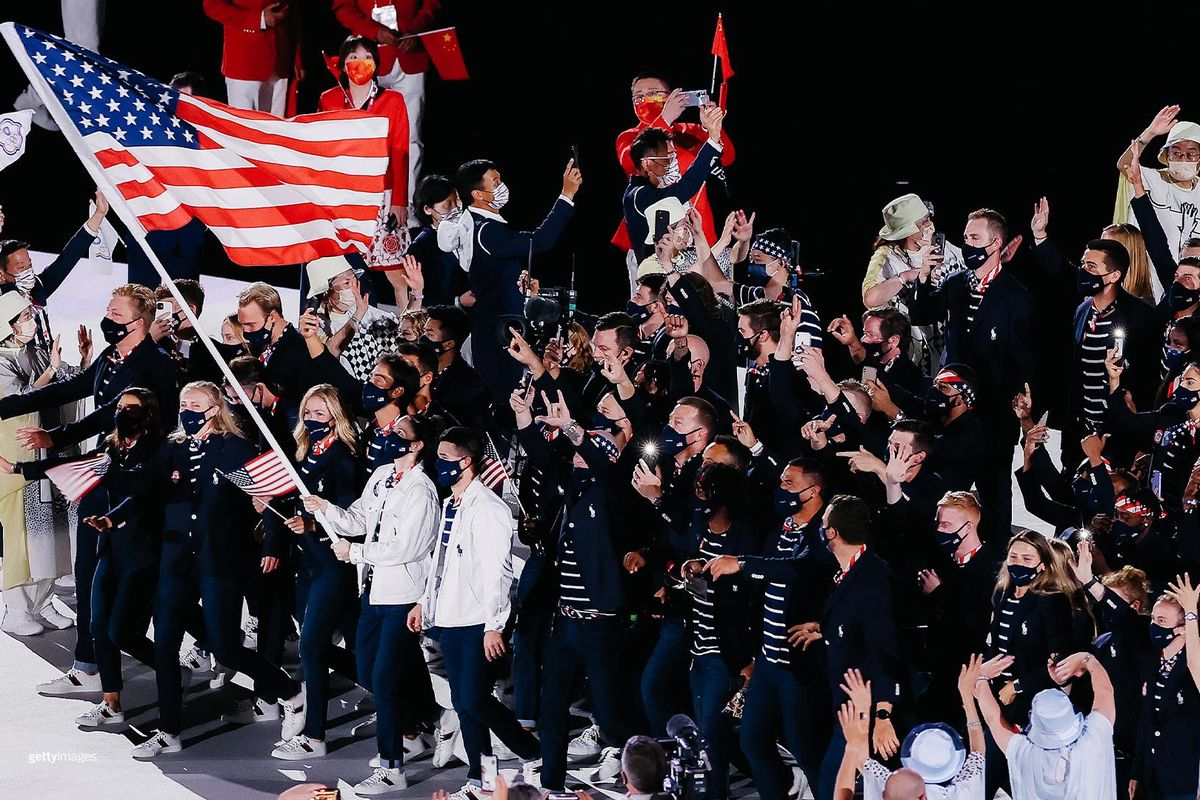 Even though the Olympic opening ceremony was just this morning, the long-awaited Tokyo Games are already riddled in controversy, emotional stories and outright strange occurrences.
---
From bears on the loose to a last-minute resignation from the Olympic creative director himself, it's hard to stay posted on an Olympics that some argue shouldn't be happening in the first place.
With over 600 Team USA athletes, 27 of which have Austin ties, and dozens of stories from those whos dreams are finally realized, there's a lot to keep up with. Here's a few tips and tricks to get you started:
For a full Olympic schedule, click here.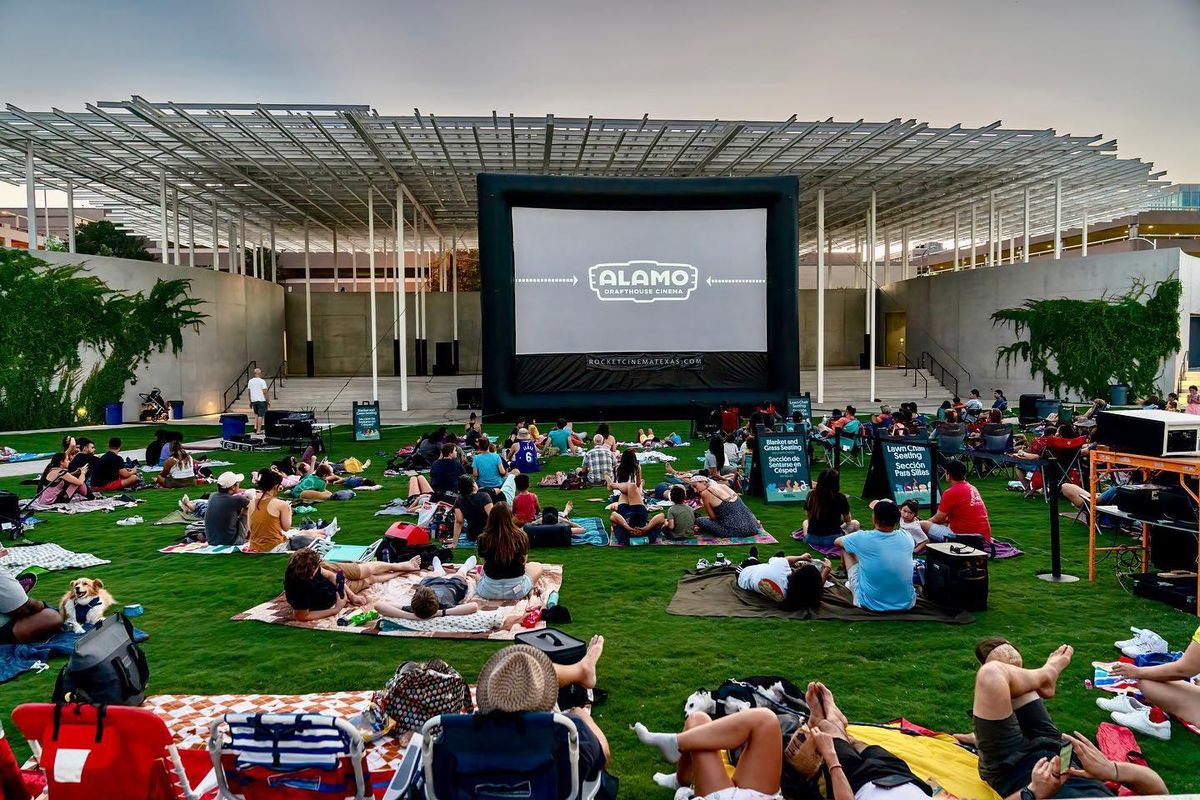 🗓 All weekend
Red River Cultural District's annual free music fest is returning for three nights this weekend, showcasing more than 100 local artists. While admission is free, the festival helps raise funds for venue staff and local artists.
Various times Thursday-Saturday | 📍Red River Cultural District venues
🗓 Thursday
Based on the beloved 2004 classic film of the same name, "Mean Girls" is coming to the stage at Bass Concert Hall with a musical twist. Follow Cady Heron in a new way as she navigates the animalistic world of high school and learns who to be a true friend. Tickets start at $45.
Multiple showtimes Thursday-Sunday | 📍Bass Concert Hall, 2350 Robert Dedman Dr.
I'm holding two drinks in my hands but only one can be named next top margarita. Join in on a bracket-style competition running throughout the month to try all eight margaritas, then name your favorite for the finals. Tickets start at $18.
3-9 p.m. Thursday-Sunday | 📍Desert Door Distillery, 211 Darden Hill Rd.
Soak up some nostalgia seeing the 2010s boy band Big Time Rush on stage again as part of a stop on their "Forever" reunion tour. Tickets start at $23.
Doors open at 7 p.m. Thursday | 📍Moody Amphitheater at Waterloo Park, 500 E 12th St.
🗓 Friday
Rappers Wiz Khalifa and Logic are coming to you live and on stage as part of their joint "Vinyl Verse" tour. You can secure a lawn ticket for as low as $23 or a seat for $25.
6:30 p.m. Friday | 📍Germania Insurance Amphitheater, 9201 Circuit of the Americas Blvd.
Celebrating a slice of Texas history, Moody Amphitheater is showing the 1997 film "Selena" as this week's Friday Flick. Stop by early for a performance from Selena tribute band Bidi Bidi Banda and the movie starts at sunset. Admission is free.
7 p.m. Friday | 📍Moody Amphitheater, 1401 Trinity St.
Spend your Friday night dancing under the stars with indie pop band COIN, making a stop on its "Uncanny Valley" tour. Tickets start at $33.
8 p.m. Friday | 📍Stubb's Waller Creek Amphitheater, 801 Red River St.
🗓 Saturday
The first annual ATX Queer Music Fest is kicking off at Lustre Pearl to benefit Austin-area sexual health and wellness services. In addition to live music performances from Mama Duke, Chief Cleopatra and Caleb De Casper, there will be drag shows, markets to peruse and free goodies. Tickets are $5 for all ages and events are 21 and up after 7 p.m.
2 p.m.-2 a.m. Saturday | 📍Lustre Pearl South, 801 Red River St.
Grammy-winning Texas-based R&B musician Leon Bridges is taking the stage with Little Dragon during his "The Boundless" tour. Tickets are still available for $40.
8 p.m. Saturday | 📍Moody Center, 2001 Robert Dedman Dr.
🗓 Sunday
Relax after a busy weekend with a free outdoor yoga class for all skill levels led by local instructor Hannah Charles. Be sure to bring your own yoga mat and plenty of water.
9-10 a.m. Sunday | 📍Meanwhile Brewing Co., 3901 Promontory Point Dr.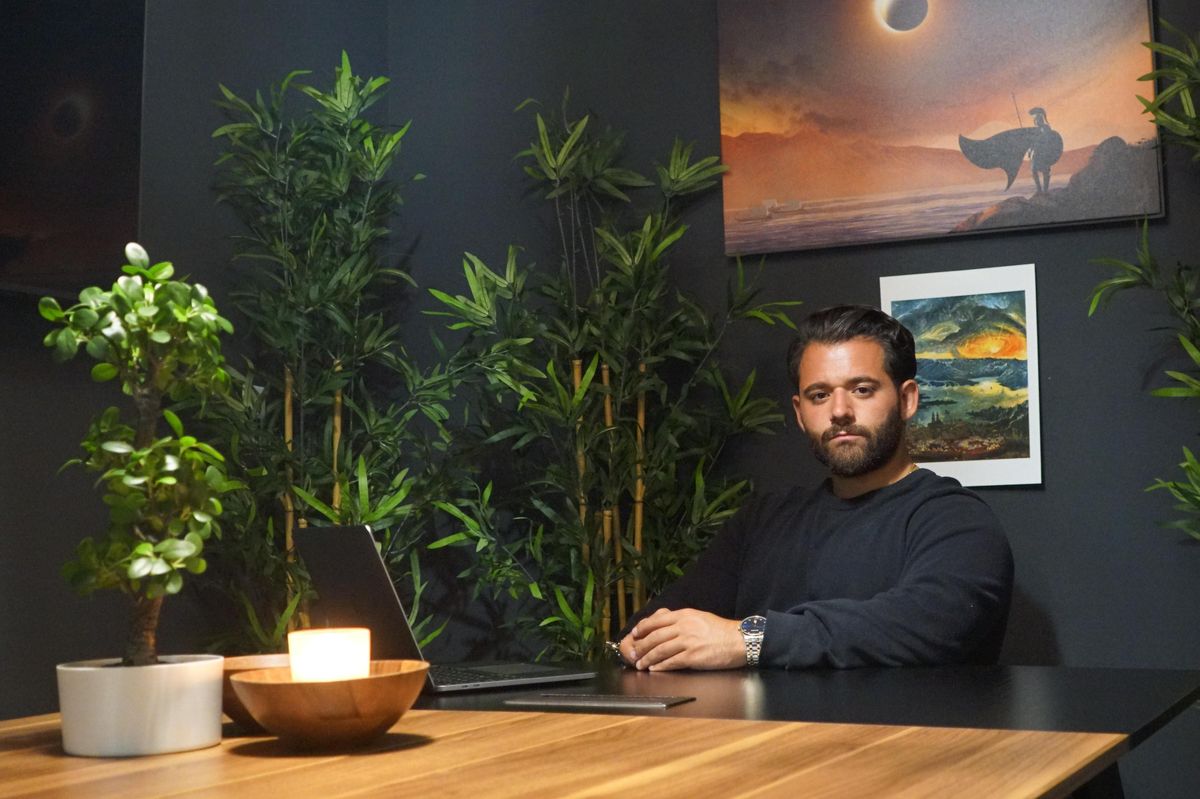 Nick Nanakos is taking the long view.

Founder and CEO of Austin-based ZIKI, Nanakos is on a "multi-decade, global-scale conquest to build the most significant company to ever exist in food."
His Spartan ancestry has made him a fighter for excellence, and his Macedonian heritage (think Alexander the Great) may be what helps drive him toward empire.
Venture capital firm Gigafund, core Elon Musk backers who invested more than $1B into SpaceX, are backing Nanakos's expansive vision of disrupting and transforming the food industry on an industrial scale.
His plan to optimize and re-aggregate multiple elements—ingredients, chefs, cooking techniques, agriculture, teams, factories, real estate, systems, technology, design, and logistics—all integrated on a foundation of proprietary technology, reminds at least one of his investors of a famous trillion-dollar Austin-based company.
"ZIKI is approaching restaurants the same way Tesla approaches cars—with a master plan to be the fastest, most creative company in the category," said investor Ryan Metzger.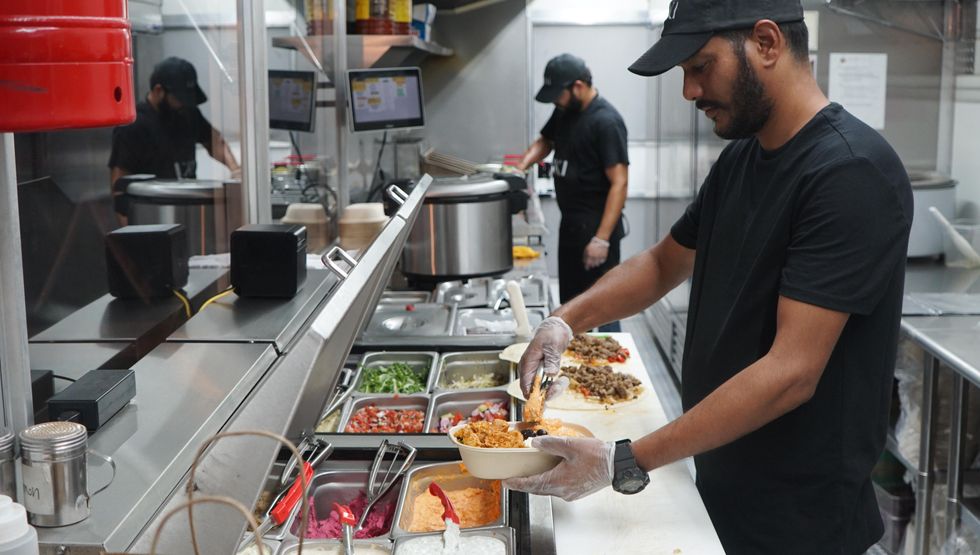 ZIKI
ZIKI is short for "Tzatziki," Greek cuisine's most iconic flavor
ZIKI is a fast-casual restaurant serving Greek & Mexican fusion. Signature bowls, zurritos, salads, sides, drinks, and desserts. The brand's hot pink color illuminates from a distance and is impossible to miss. Food is prepared fresh daily. Veggies, dairy, and meats are sourced locally.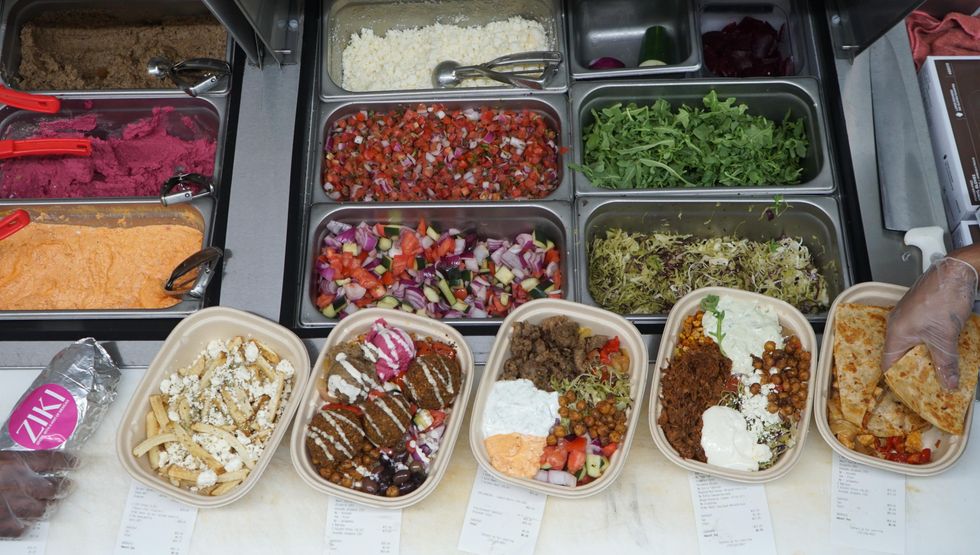 The Zurrito, Greek Fries, Falafel Bowl, Gyro Bowl, Pork Bowl, Quezzadilla
ZIKI
Head of Quality Control, Chef Mo, outlines the system and philosophy: "Proper food sourcing, agricultural partnerships, and quality control systems are imperative to our kitchen operations. The food must always look good, and make people feel good as well.
Nanakos says that it's as much about the heart as it is the head. "Food is a passion business. Embracing our chefs by creating the best possible environment for them determines the outcome of the food. Our chefs are the backbone to our business. When they are happy, they thrive."
Get ready, Austin—you're about to turn pink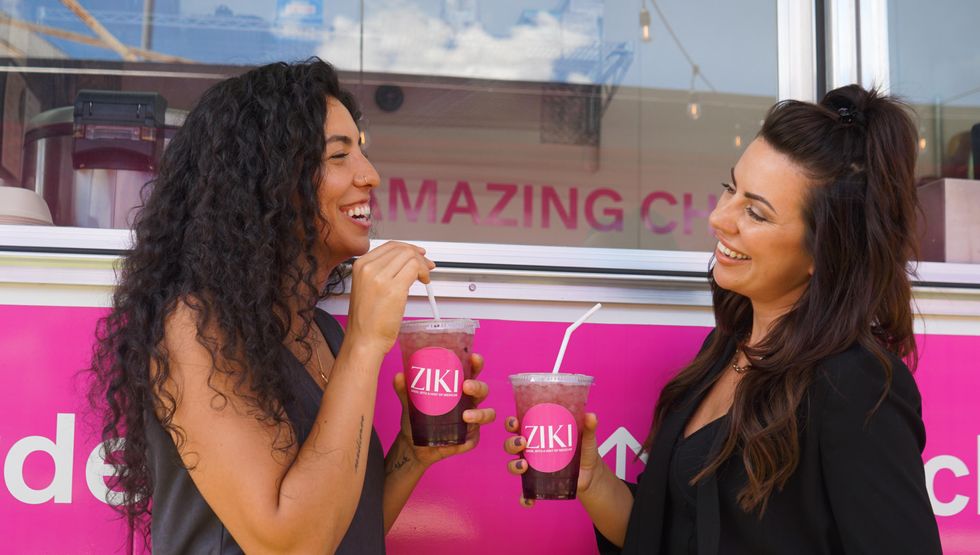 ZIKI
With the boost from Gigafund, ZIKI's goal is to quickly have the largest restaurant presence in all of Austin, before expanding to other cities.
"Austin's love of food, culture, and tech are what add to its vibrancy," says ZIKI's Head of Marketing, Kat Vasylyshyn. "We're painting the city pink."
ZIKI is a member of the largest commercial kitchen in Texas. This serves as their central point of logistics for local restaurant operations. Food inventory arrives here from suppliers. It's prepared on-site, ensuring the highest quality, with an added level of safety and control.
A fleet of Sprinter vans brings the food to modular kitchens for final prep.
ZIKI's systems identify areas with the highest order volume densities and target those areas for placement of new kitchens.
Getting big fast: Why ZIKI is the Tesla of restaurants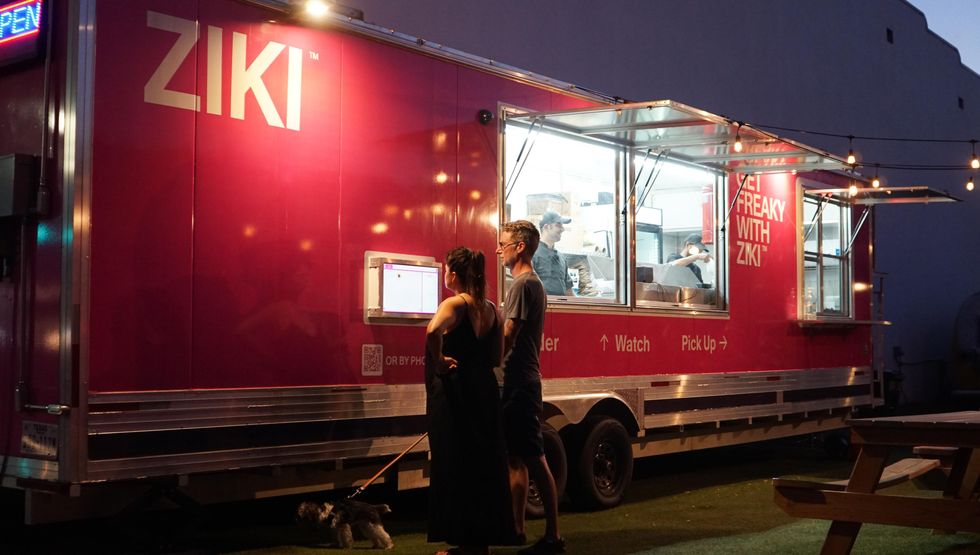 ZIKI
CEO Nick Nanakos is not afraid to state his bold plan: "Our vision is to become the fastest-growing restaurant company on the planet, with unstoppable unit economics."
That doesn't just happen on its own. ZIKI's Chief of Staff, Anthony D'Apolito III, says the Gigafund backing is the green light for a fast start: "We've spent an enormous amount of time building systems prior to our funding, which has positioned us well for scale, and that's showing now in how quickly we're moving."
ZIKI believes that a restaurant should control its own expansion destiny. This is why they're vertically-integrated, manufacturing modular restaurants in the company's Texas factory.
Cutting-edge developments in manufacturing, technology, real estate, and hiring complete the picture.
ZIKI is a company led by a driven, visionary founder that's ready to conquer the world, starting by making you happy with their Greek/Mexican fusion fare, right here in Austin.
You can keep up with ZIKI on Instagram, YouTube, TikTok, and their website.