Get connected with our daily update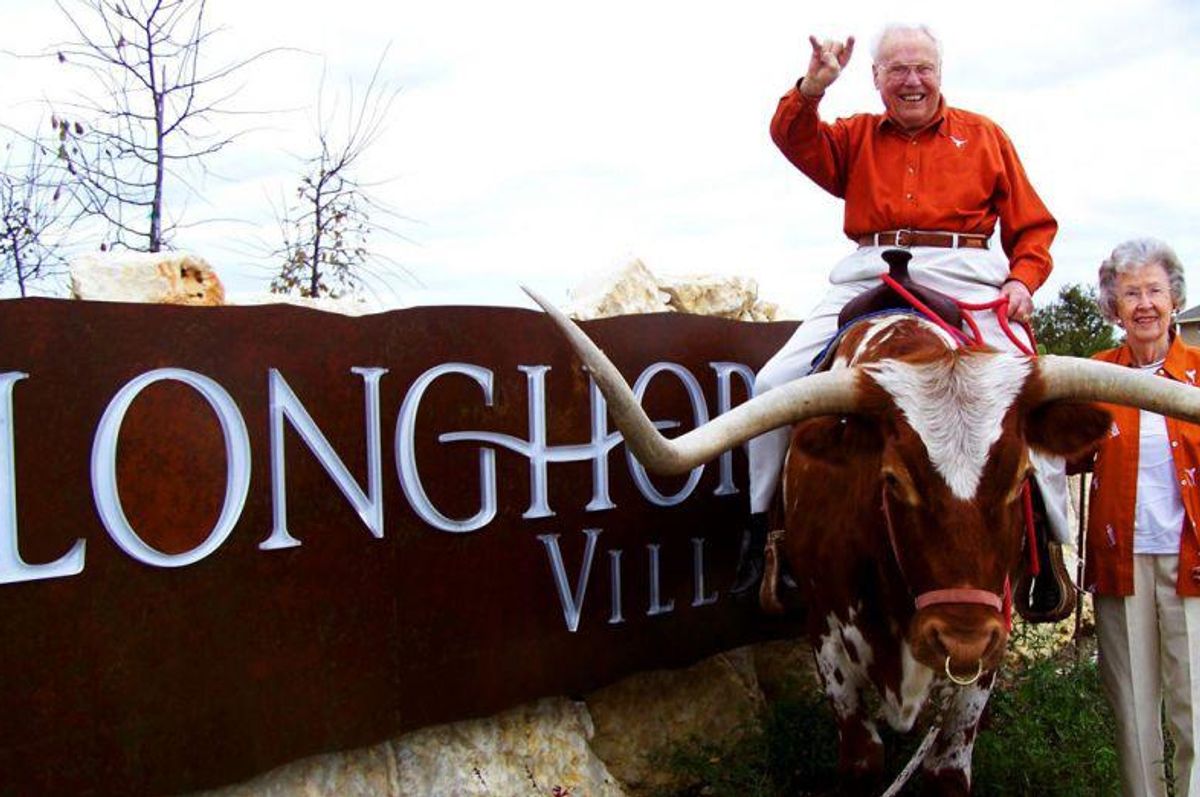 While Oscar winner Matthew McConaughey may forever have Austin's hearts, plenty of other winners live in Austin's city limits, including seven Guinness World Record holders.

---
The books frequented at Scholastic Book Fairs feature past and current Austinites—from speedy burrito makers to ancient felines—that made their mark in their own niche categories.
Here's a look at those record-smashing feats:
World's longest legs (female): Maci Currin (4.4 ft)
Cedar Park teenager Maci Currin strutted into the 2021 World Record book with her record-setting legs. At nearly a meter and a half in length (her longest leg checks in at 53.255 inches,) the 6 ft 10 teenager is no stranger to standing out.
Currin, who said she's been bullied for her height in the past, hopes the recognition will inspire other tall girls to embrace their height as she hopes to move into the modeling industry.
Oldest married couple (2020): John and Charlotte Henderson
❤️🙏🏽 The UT and @LonghornVillage Retirement Community mourning the loss of a legend: John Henderson. You'll remember, he & his wife, Charlotte, set the @GWR for the oldest married couple of aggregate age. The two of them met at UT. He was 107: https://t.co/gVtWrTixGLpic.twitter.com/2YgoptUyEX

— John-Carlos Estrada (@Mr_JCE) October 19, 2020
Not-so-newly weds, UT alumni John and Charlotte Henderson tied the knot before the Guinness Book of World Records had even started collecting records.
Before Austin's skyline featured much more than the Capitol, the two were married in 1939—83 years ago—after meeting in a UT zoology class in 1934. The two were named the oldest living married couple, when adding the two's ages, in early 2020.
At 107, John Henderson was also the oldest living Longhorn football player before his death in October 2020.
Fastest Sandwich made with feet: Rob Williams (1 minute 57 seconds)
Austinite Rob Williams is the ultimate bread-winner.
Williams became the fastest person to make a sandwich with his feet when his nimble toes crafted a bologna, cheese and lettuce sandwich, complete with olives on cocktail sticks, in a minute and 57 seconds. An audience member named Sally was lucky (or unlucky) enough to take a bite out of the record-breaking sandwich after it was created by the Kamikaze Fireflies member at Austin's Zach Scott Theater in 2000.
Biggest dog hair ball: Texas Hearing and Service Dogs (201 pounds)
Texas Hearing and Service Dogs put together a hefty hairball when it gathered fur from over 8,000 dogs to create a 201-pound fur ball. The bundle of fur became the heaviest on record and weighed more than the average weight of even the world's largest dog breeds.
Oldest Cat: Creme Puff (38)
Speaking of hairballs: Creme Puff the cat probably coughed up her fair share in her 38-year life.
The record-setting feline was born in 1967 and lived with her owner, Jake Perry, in Austin until August 3, 2004, breaking the record as the oldest cat on record.
Her secret? Dry cat food, broccoli, eggs, turkey bacon, coffee, and even an eyedropper full of red wine every two days.
Perry, who also had a cat named Granpa Rex Allen live to age 34, kept his home fit for kitty royalty, complete with a movie theater in his garage that played nature documentaries for their entertainment.
Most contributions to a painting: Schlotzsky's (2,643)
Thanks, Austin (all 2,643 of you, to be exact)! You helped us set a new @GWR for Most Contributors to a Paint By Number Mural! pic.twitter.com/hbE33WhTVI

— Schlotzsky's (@Schlotzskys) October 10, 2017
Austin's original sandwich chain earned a spot on the list after a whopping 2,643 residents contributed to a paint-by-numbers mural at Schlotzsky's original location on its 46th birthday in 2017.
Sloke One, the "Mayor of Austin Graffiti Art," crafted a colorful outline of a giant sandwich in front of an Austin skyline to commemorate the chain.
Most lanyards worn at once: Guillermo Rodriguez (300)
Late-night host Jimmy Kimmel paid witness to a world record-smashing moment when the strong-necked Guillermo Rodriguez wore a whopping 300 lanyards at his Jimmy Kimmel Live! SXSW appearance in 2015.
In a performance that was more slow-paced than Rodriguez probably would have liked, Kimmel put on the 300th lanyard as Rodriguez was presented a plaque to commemorate the feat.
Most burritos made in three minutes: London Nichols (10)
After getting plenty of practice as an employee at Austin-based Freebirds World Burrito, London Nichols broke the burrito-wrapping record as she made 10 burritos in just three minutes at SXSW in 2017.
Smallest test tube: UT scientists (2009)
Though it may have been hard to see the accomplishment, scientists at UT made the world record book as they conducted an experiment with a test tube with a diameter equivalent to one-thousandth of human hair in 2009.
Most haircuts in an hour: Ivan Zoot (34)
#OnThisDay in 2008, Ivan Zoot (USA) completed 34 haircuts in one hour, at the Men's Grooming Center in Austin, Texas 💇🏽‍♂️ pic.twitter.com/xu2GevI5Hu

— Guinness World Records (@GWR) August 22, 2019
Customers may have cried after their rapidly-executed cuts were revealed, but barber Ivan Foot still earned respect as he completed 34 haircuts at the Men's Grooming Center in Austin in 2008.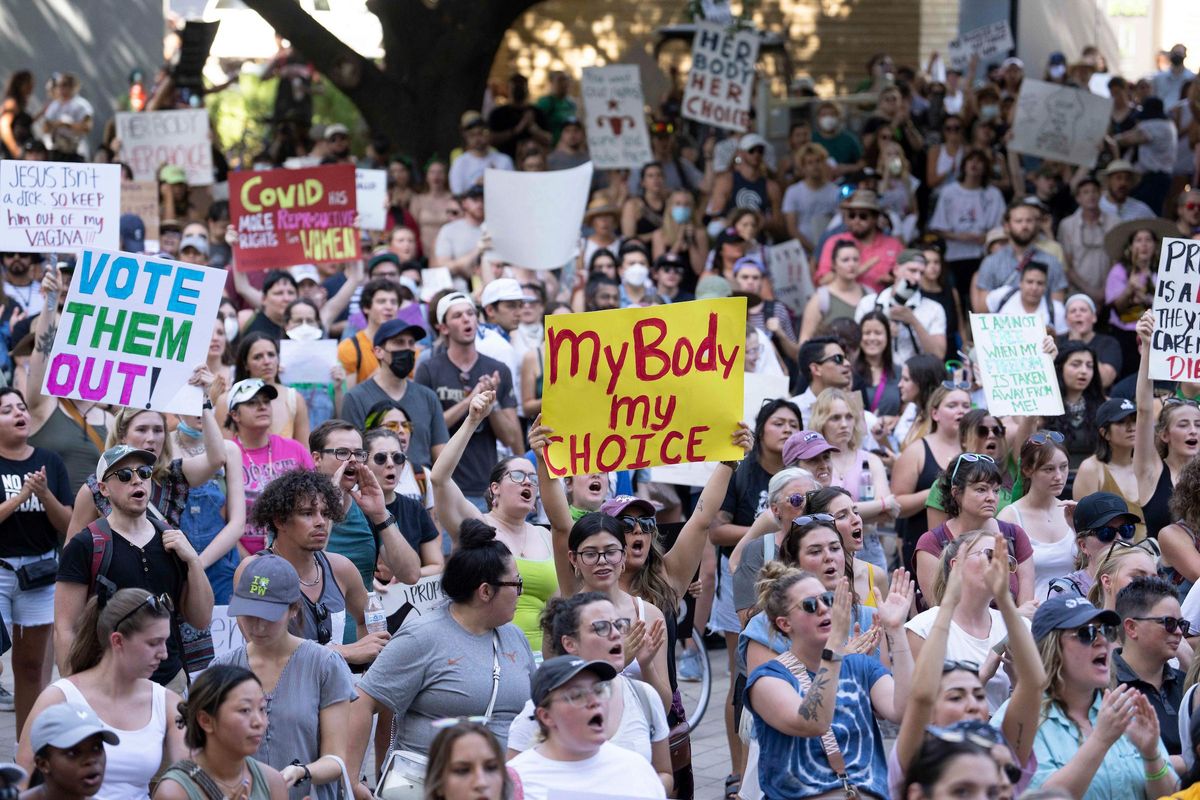 Hours following the U.S. Supreme Court's ruling to overturn Roe v. Wade, the landmark ruling that guaranteed a constitutional right to an abortion, on Friday, about 1,000 people gathered in Republic Square with signs calling for change.
The rally, organized by the group Rise Up 4 Abortion Rights Texas, started at the federal courthouse on Republic Square on Friday at 5 p.m. before the crowd marched to the Texas Capitol. More protests are expected to ensue over the weekend.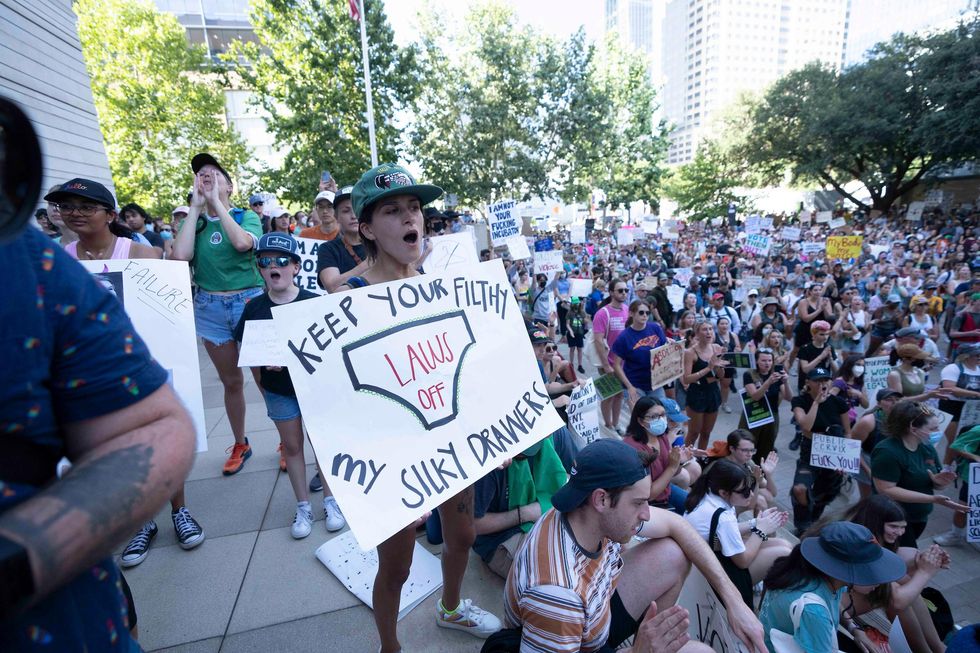 People showed up with all types of signs like Mindy Moffa holding up, "Keep your filthy laws off my silky drawers."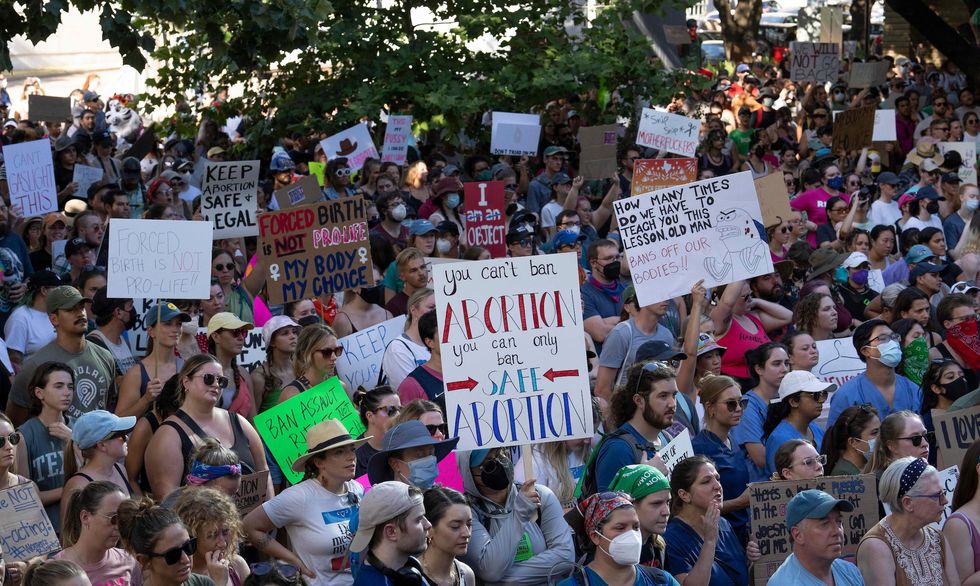 Austin joined cities across the country that saw protests for a women's right to an abortion after the ruling.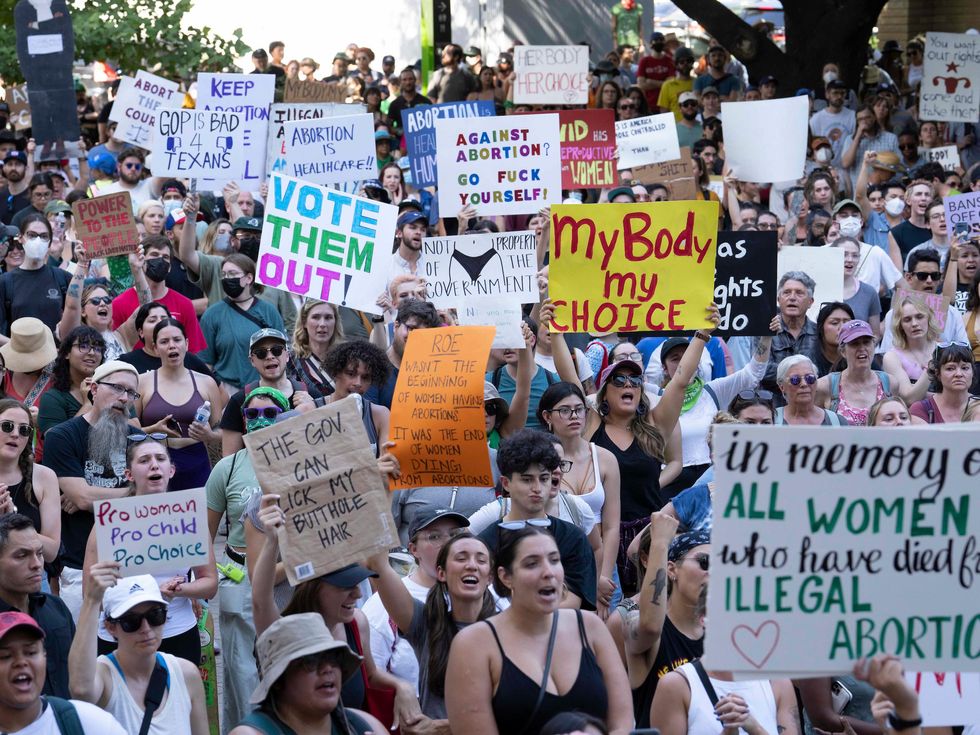 According to a recent UT poll, 78% of Texas voters support abortion access in most cases.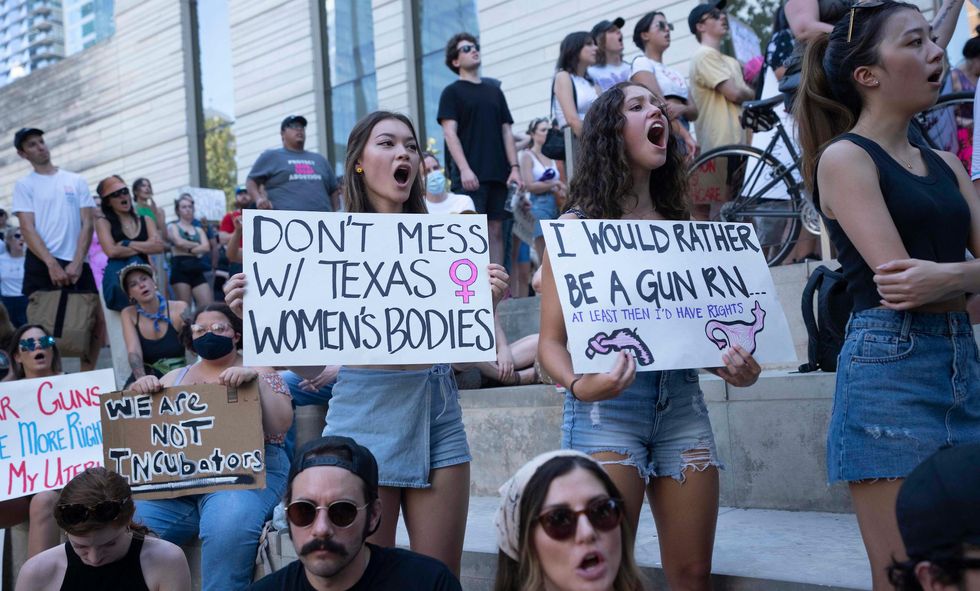 Sabrina Talghade and Sofia Pellegrini held up signs directed at Texas laws. A Texas trigger law will ban all abortions from the moment of fertilization, starting 30 days after the ruling. When state legislators passed the trigger law last summer, it also passed laws for more protection of firearms, including the right to open carry without a permit.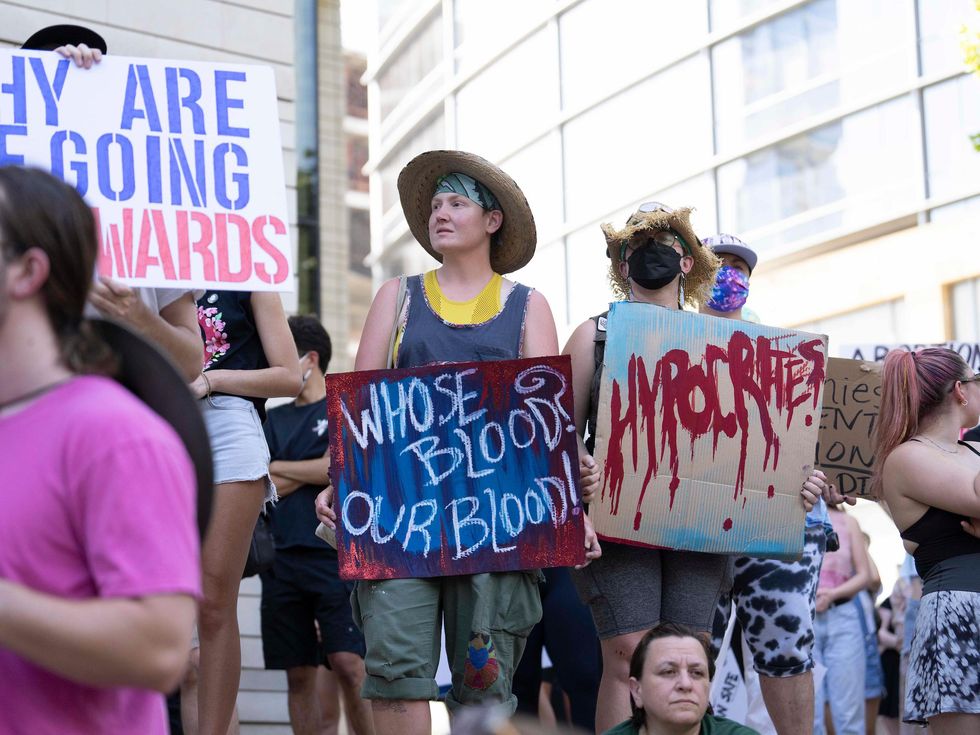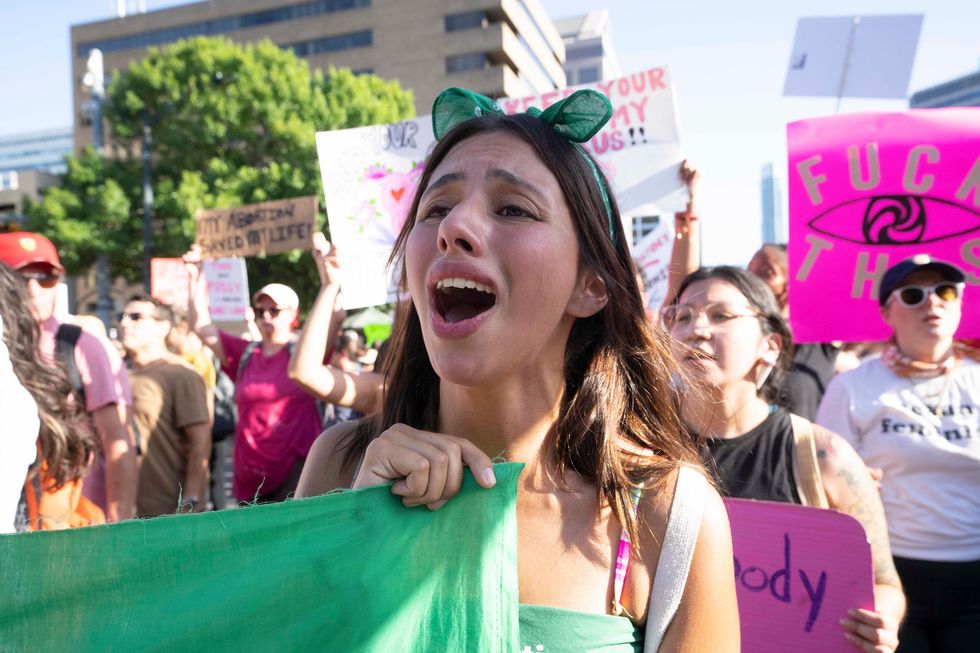 Lili Enthal of Austin yells as around 1,000 Texans marched to the Texas Capitol.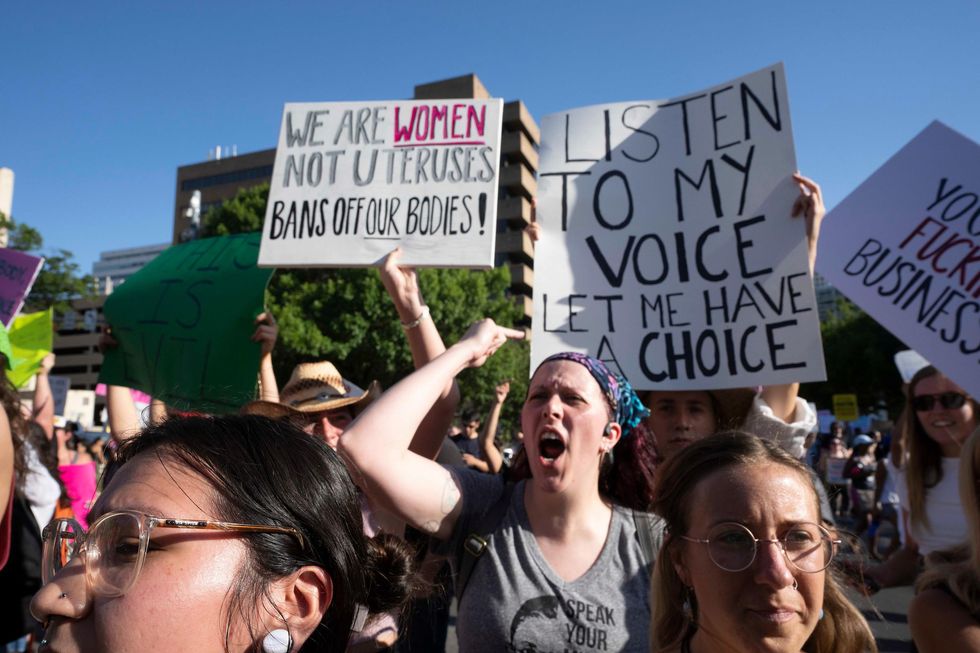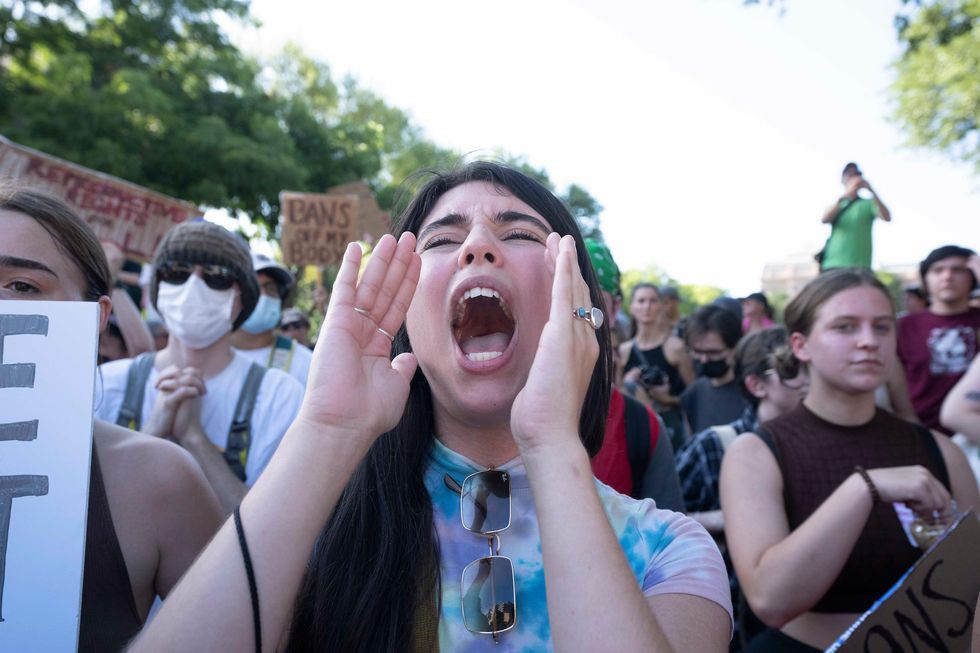 From the Texas Capitol, Zoe Webb lets her voice be heard against the Supreme Court ruling.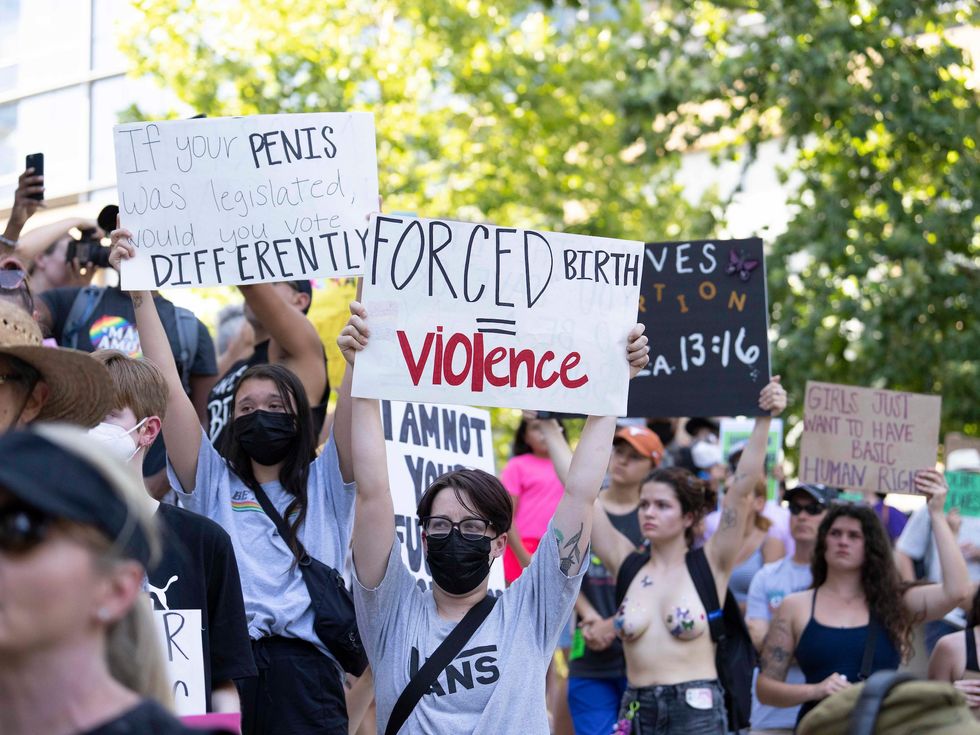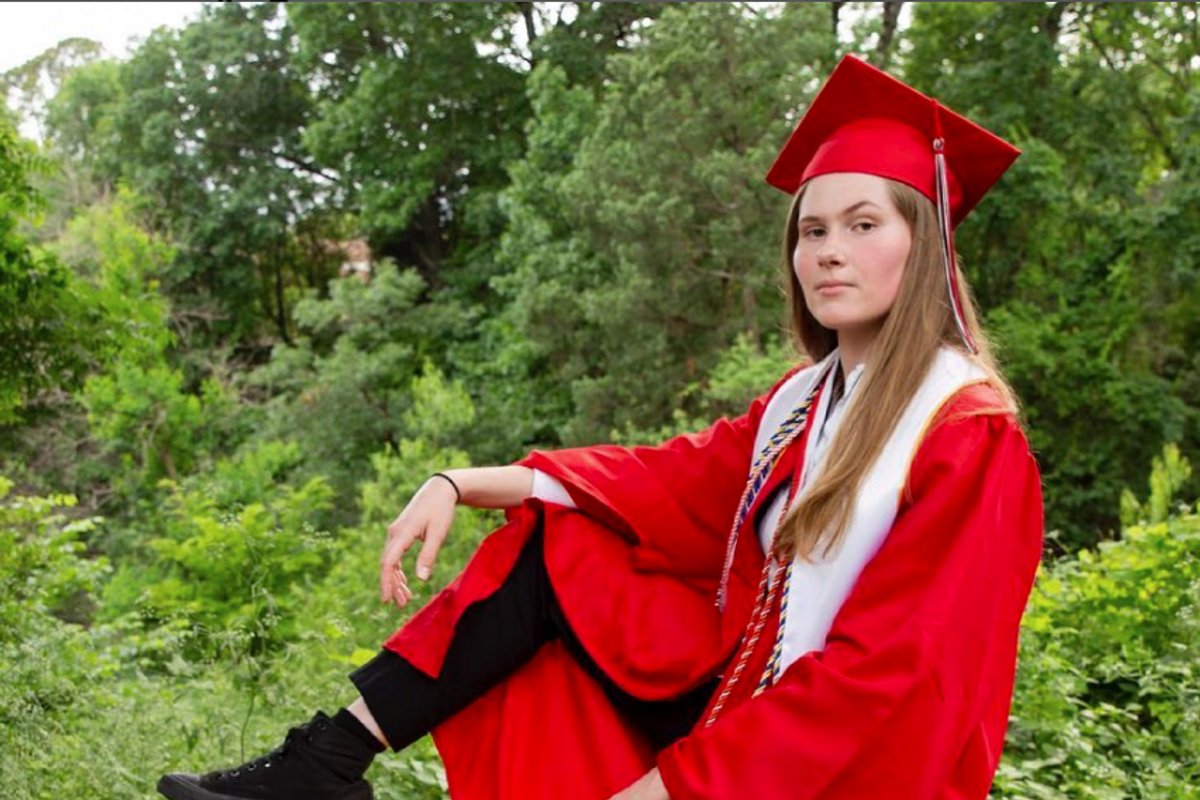 Paxton Smith's 2021 valedictory speech at Lake Highlands High School in Dallas wasn't the same speech she had previously shared with school administrators. She dropped the approved speech and made a case for women's reproductive rights after lawmakers passed the Texas "Heartbeat Bill."
Her advocacy made news on NPR, YouTubeTV and in The Guardian. Just over a year later, the "war on (women's) rights" she forewarned has come to a head as the U.S. Supreme Court voted Friday morning to overturn Roe v. Wade, ending constitutional protection for abortion access.
"It is up to the people to show up and show the courts and the politicians that we won't sit back and let this happen," Smith told Austonia Friday morning. "We will show up, we will fight back. Before, we were scared of them, now they should be scared of us."
Now a University of Texas sophomore and abortion rights activist, 19-year-old Smith said she wanted to give the same speech in the "the most public way possible" to reach "as many people as possible who don't agree that I deserve this right."
However, she says the response was "actually overwhelmingly positive" and supportive of her cause. According to a recent UT poll, 78% of Texas voters support abortion access in most cases.
The speech opened up further opportunities for activism: she advocated for reproductive rights at the International Forum on Human Rights in Geneva, interviewed with Variety magazine and spoke to tens of thousands at Austin's Bans Off Our Bodies protest at the Texas Capitol in May.
Smith also serves on the board of directors for the Women's Reproductive Rights Assistance Project, a national nonprofit organization that helps fund abortions or medication abortion—like Plan C pills—in all 50 states. Most recently, Smith has been attending protests in Washington, D.C. leading up to the ruling.
"This is land of the free. This is where you get to choose how you live your life," Smith said. "Overturning Roe v. Wade violates everything that we have come to believe about what it means to live in this country. I think a lot of people aren't willing to accept that this is a human right that is most likely just going to be gone for over half of the country within the next couple of weeks."
Bracing for the next steps, Smith gave some tips for supporters:
Find a protest to attend.

"I would say invite somebody to go to those protests with you, invite a couple of friends, invite people into the movement," Smith said.

Talk about the issue on social media—use the platform you have.

"Have these kinds of conversations where people can just talk about their fears and then find ways to go and advocate for yourself," Smith said.

Volunteer at a nonprofit near you.
"I feel like a lot of the reason things have gotten as bad as they have within the abortion rights world is that people are not making a scene, not protesting, not putting the effort into ensuring that the government doesn't take away this right," Smith said. "I want to emphasize that if you're not doing anything, don't expect the best scenario, expect the worst because that's the direction that we're going in."