Get connected with our daily update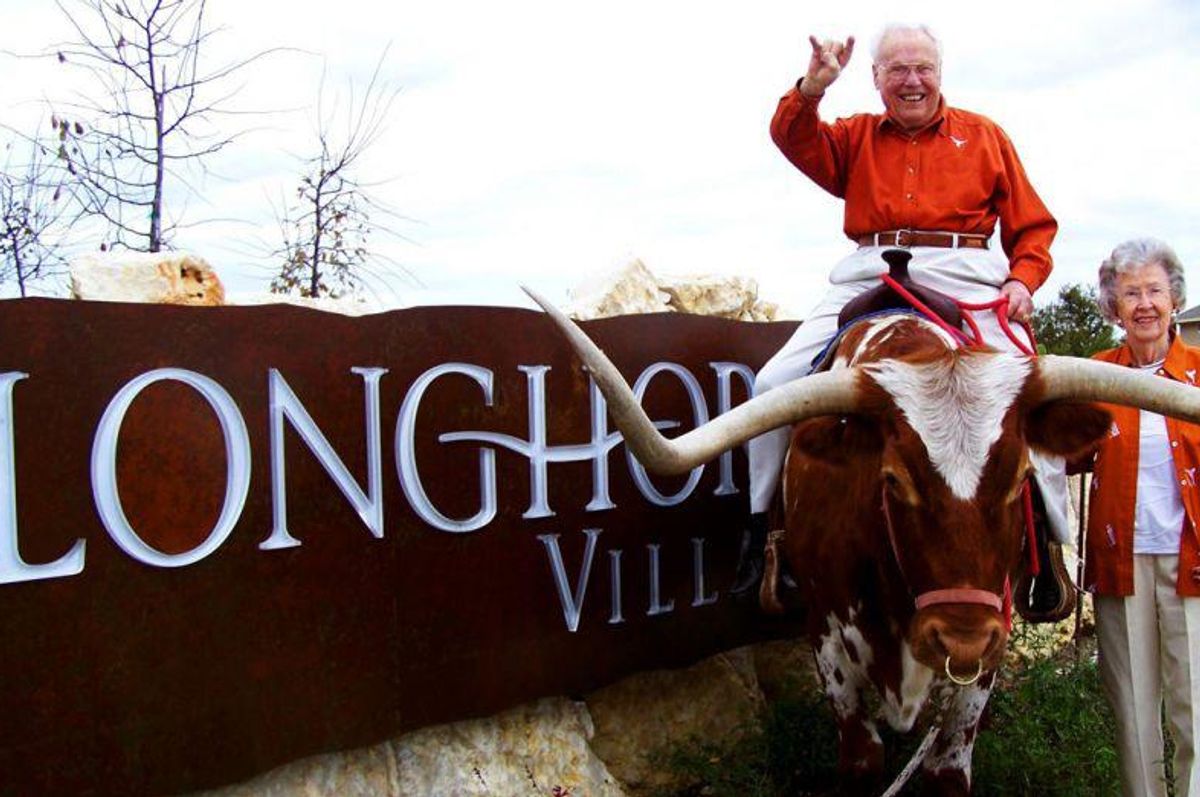 While Oscar winner Matthew McConaughey may forever have Austin's hearts, plenty of other winners live in Austin's city limits, including seven Guinness World Record holders.

---
The books frequented at Scholastic Book Fairs feature past and current Austinites—from speedy burrito makers to ancient felines—that made their mark in their own niche categories.
Here's a look at those record-smashing feats:
World's longest legs (female): Maci Currin (4.4 ft)
Cedar Park teenager Maci Currin strutted into the 2021 World Record book with her record-setting legs. At nearly a meter and a half in length (her longest leg checks in at 53.255 inches,) the 6 ft 10 teenager is no stranger to standing out.
Currin, who said she's been bullied for her height in the past, hopes the recognition will inspire other tall girls to embrace their height as she hopes to move into the modeling industry.
Oldest married couple (2020): John and Charlotte Henderson
❤️🙏🏽 The UT and @LonghornVillage Retirement Community mourning the loss of a legend: John Henderson. You'll remember, he & his wife, Charlotte, set the @GWR for the oldest married couple of aggregate age. The two of them met at UT. He was 107: https://t.co/gVtWrTixGLpic.twitter.com/2YgoptUyEX

— John-Carlos Estrada (@Mr_JCE) October 19, 2020
Not-so-newly weds, UT alumni John and Charlotte Henderson tied the knot before the Guinness Book of World Records had even started collecting records.
Before Austin's skyline featured much more than the Capitol, the two were married in 1939—83 years ago—after meeting in a UT zoology class in 1934. The two were named the oldest living married couple, when adding the two's ages, in early 2020.
At 107, John Henderson was also the oldest living Longhorn football player before his death in October 2020.
Fastest Sandwich made with feet: Rob Williams (1 minute 57 seconds)
Austinite Rob Williams is the ultimate bread-winner.
Williams became the fastest person to make a sandwich with his feet when his nimble toes crafted a bologna, cheese and lettuce sandwich, complete with olives on cocktail sticks, in a minute and 57 seconds. An audience member named Sally was lucky (or unlucky) enough to take a bite out of the record-breaking sandwich after it was created by the Kamikaze Fireflies member at Austin's Zach Scott Theater in 2000.
Biggest dog hair ball: Texas Hearing and Service Dogs (201 pounds)
Texas Hearing and Service Dogs put together a hefty hairball when it gathered fur from over 8,000 dogs to create a 201-pound fur ball. The bundle of fur became the heaviest on record and weighed more than the average weight of even the world's largest dog breeds.
Oldest Cat: Creme Puff (38)
Speaking of hairballs: Creme Puff the cat probably coughed up her fair share in her 38-year life.
The record-setting feline was born in 1967 and lived with her owner, Jake Perry, in Austin until August 3, 2004, breaking the record as the oldest cat on record.
Her secret? Dry cat food, broccoli, eggs, turkey bacon, coffee, and even an eyedropper full of red wine every two days.
Perry, who also had a cat named Granpa Rex Allen live to age 34, kept his home fit for kitty royalty, complete with a movie theater in his garage that played nature documentaries for their entertainment.
Most contributions to a painting: Schlotzsky's (2,643)
Thanks, Austin (all 2,643 of you, to be exact)! You helped us set a new @GWR for Most Contributors to a Paint By Number Mural! pic.twitter.com/hbE33WhTVI

— Schlotzsky's (@Schlotzskys) October 10, 2017
Austin's original sandwich chain earned a spot on the list after a whopping 2,643 residents contributed to a paint-by-numbers mural at Schlotzsky's original location on its 46th birthday in 2017.
Sloke One, the "Mayor of Austin Graffiti Art," crafted a colorful outline of a giant sandwich in front of an Austin skyline to commemorate the chain.
Most lanyards worn at once: Guillermo Rodriguez (300)
Late-night host Jimmy Kimmel paid witness to a world record-smashing moment when the strong-necked Guillermo Rodriguez wore a whopping 300 lanyards at his Jimmy Kimmel Live! SXSW appearance in 2015.
In a performance that was more slow-paced than Rodriguez probably would have liked, Kimmel put on the 300th lanyard as Rodriguez was presented a plaque to commemorate the feat.
Most burritos made in three minutes: London Nichols (10)
After getting plenty of practice as an employee at Austin-based Freebirds World Burrito, London Nichols broke the burrito-wrapping record as she made 10 burritos in just three minutes at SXSW in 2017.
Smallest test tube: UT scientists (2009)
Though it may have been hard to see the accomplishment, scientists at UT made the world record book as they conducted an experiment with a test tube with a diameter equivalent to one-thousandth of human hair in 2009.
Most haircuts in an hour: Ivan Zoot (34)
#OnThisDay in 2008, Ivan Zoot (USA) completed 34 haircuts in one hour, at the Men's Grooming Center in Austin, Texas 💇🏽‍♂️ pic.twitter.com/xu2GevI5Hu

— Guinness World Records (@GWR) August 22, 2019
Customers may have cried after their rapidly-executed cuts were revealed, but barber Ivan Foot still earned respect as he completed 34 haircuts at the Men's Grooming Center in Austin in 2008.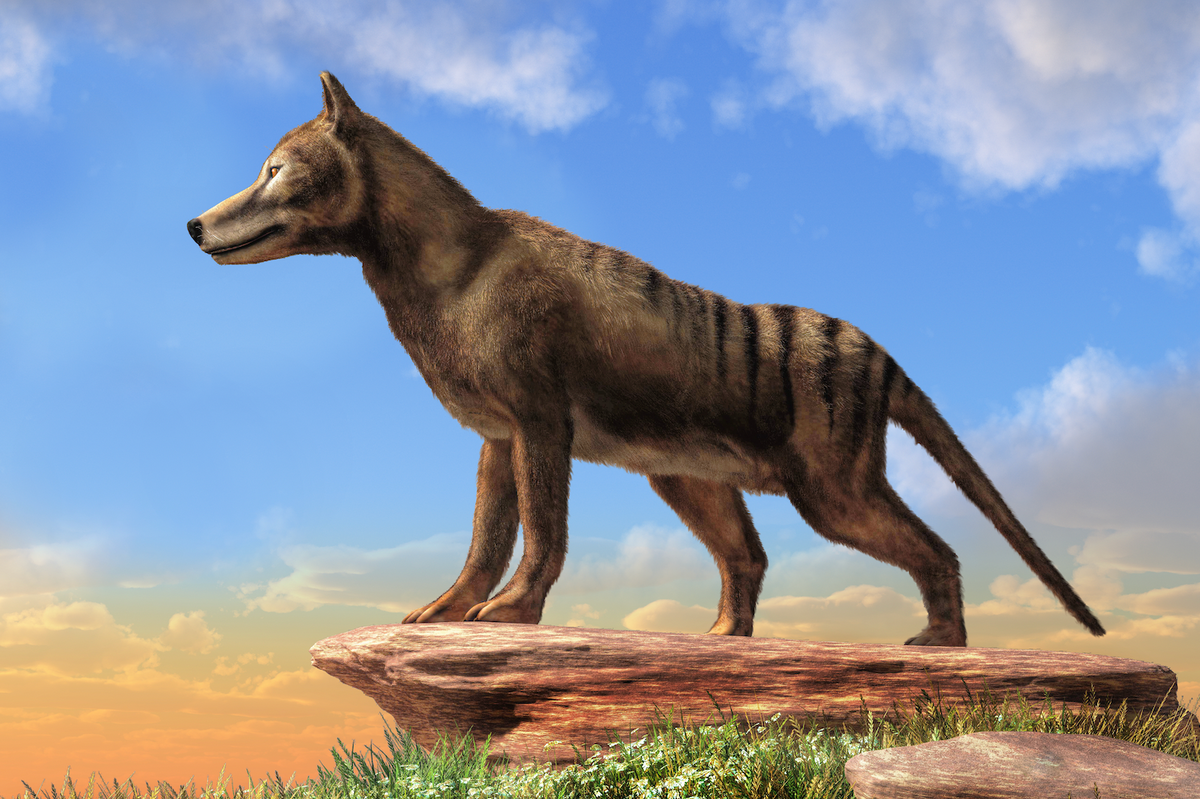 Genetic engineering company Colossal Biosciences announced it has started de-extinction of the thylacine, also known as the Tasmanian tiger.
Partnering with the University of Melbourne and its Thylacine Integrated Genetic Restoration Research Lab on these efforts, Colossal says bringing the tiger back could "re-balance the Tasmanian and broader Australian ecosystems."
"With our planet's biodiversity at risk, we will continue to contribute scientific resources to preserving the species and ecosystems necessary to sustain life," CEO Ben Lamm said.
Founded last year, Colossal aims to further develop technologies for marsupial conservation efforts and say they are the first to apply CRISPR technology for the purpose of species de-extinction.
The company has its headquarters in Dallas with Austin ties through its software and hardware team. Also with Lamm, who is former CEO of Austin AI company Hypergiant.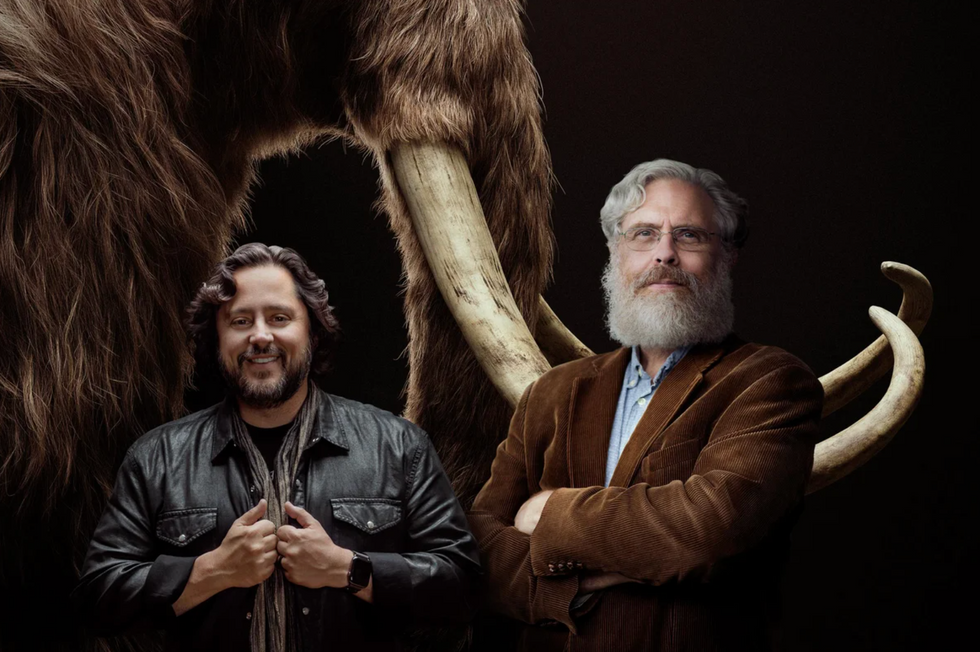 Ben Lamm and co-founder George Church
The Tasmanian tiger marks Colossal's second de-extinction project. Before its work on the Australian marsupial that was eradicated nearly a century ago, Colossal announced its plans to resurrect the woolly mammoth.
Now, Lamm said they are thrilled about teaming up with the Melbourne lab, which is headed by Andrew Pask, a marsupial evolutionary biologist and Tasmanian tiger expert.
Pask said this is a "landmark moment" for marsupial research and that the technology from the project will influence the next generation of conservation efforts.
"Additionally, rewilding the thylacine to the Tasmanian landscape can significantly curb the destruction of this natural habitat due to invasive species," Pask said. "The Tasmanian tiger is iconic in Australian culture. We're excited to be part of this team in bringing back this unique, cornerstone species that mankind previously eradicated from the planet."
\u201cIntroducing Texas #pumas reinvigorated the Florida panther population.\u201d

— Colossal Biosciences (@Colossal Biosciences) 1655137149
Colossal points to the reintroduction of wolves to Yellowstone and the Tasmanian Devil to Australia as examples of the importance of rewilding species to their original habitats. Through that, Colossal says, damaged ecosystems can be restored and revitalized.
To achieve the successful birth of the Tasmanian tiger, Colossal says advancement of current marsupial assisted reproductive technology is required. The work goes beyond the Tasmanian tiger though and Colossal says this technology will be instrumental in the preservation of marsupials at large. The company notes this is especially important in Australia, which faces a fast rate of biodiversity loss and where marsupials are highly concentrated.
Colossal boasts investors like nature gaming group Untamed Planet and local Australian non-profit WildArk, as well as actors the Hemsworth brothers.
"Our family remains dedicated to supporting conservationist efforts around the world and protecting Australia's biodiversity is a high priority," Chris Hemsworth said. "The Tassie Tiger's extinction had a devastating effect on our ecosystem and we are thrilled to support the revolutionary conservation efforts that are being made by Dr. Pask and the entire Colossal team."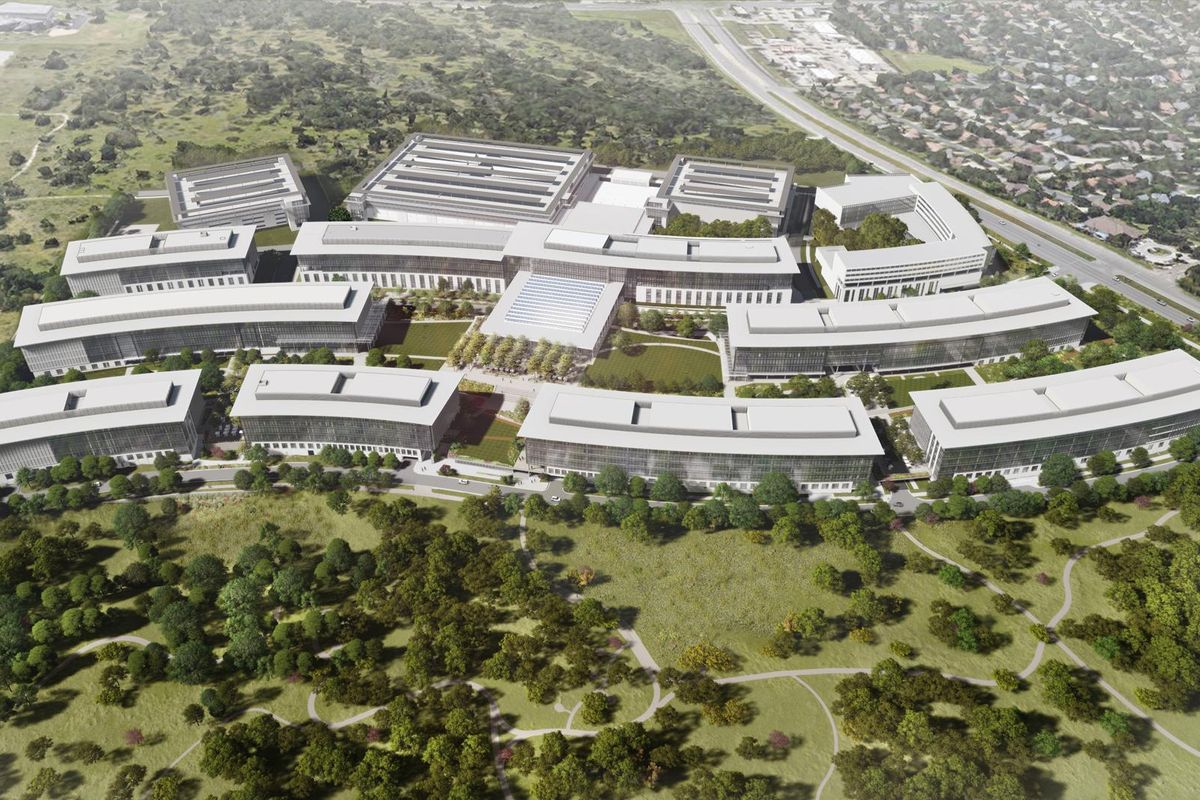 Construction on additional structures for Apple's Northwest Austin campus could start in February.
The August filings with the Texas Department of Licensing and Regulation are the latest glimpse at the campus that was announced in December 2018. The campus is expected to be 3 million square feet with 12 office and amenity buildings, parking garages and other facilities once it's finished.
Plans on the three structures in the filings are estimated to total $279 million and are expected to reach completion by February 2025.
One of the planned structures is a $100 million five-level building. International firm HKS Architects, which opened an office in Austin earlier this year, is listed as the designer.
Another multi-story building also designed by HKS is expected to be 298,977 square feet and cost $118 million.
The last structure in the filing is a $61 million parking garage with nine levels and 3,500 spots for cars.
The initial phase of the tech giant's campus could welcome 5,000 employees and maybe even reach 15,000 upon completion, Apple has said.