Get connected with our daily update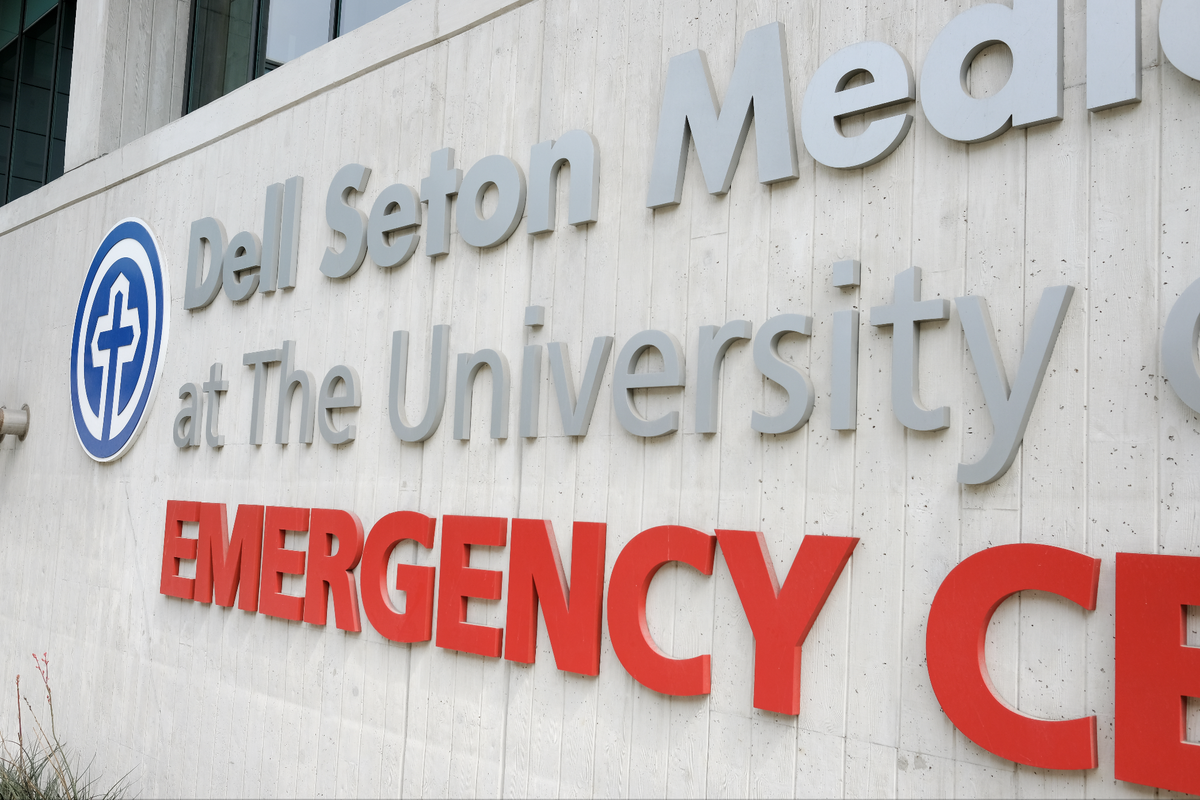 (Charlie L. Harper III)
Austin residents, worried about contracting COVID-19 themselves, are avoiding local emergency rooms.
St. David's HealthCare, which operates six ERs in Austin, has seen a nearly 50% decrease in ER visits this month compared to April 2019. Cardiac-related visits are down 55%, and stroke visits 44% for the same period.
---
Baylor Scott & White Health locations are seeing a similar trend, ranging from a 30% to 50% decrease in ER admissions, Round Rock Emergency Department Director Dr. Ross Tobleman said.
This drop may be partly attributable to a decrease in minor injuries, such as those caused by car accidents and falls, as people stay home, Dr. Tobleman said. But both hospital systems said the main reason is patients are afraid of being exposed to COVID-19.
While ER admissions are down, those patients who do seek emergency treatment are exhibiting more severe symptoms.
"Patients are waiting until conditions are too much to bear, and then coming into the emergency department at a much later stage, and so [are] suffering more and are more likely or more susceptible to actually succumbing to the disease," said Dr. DeVry Anderson, chief medical officer at St. David's South Austin Medical Center.
This is particularly concerning for patients with symptoms consistent with heart attacks or strokes, for whom waiting to seek treatment may lead to long-term damage—or even death. "We have great interventions that can reverse those disease processes that are very time-sensitive," Dr. Tobleman said.
In addition to concerns about exposure to COVID-19, patients may also be avoiding ERs because they are intimidated by safety procedures—such as universal masking and visitor restrictions—or concerned about heeding local stay-at-home orders.
"I think people are not wanting to be a burden," Dr. Tobleman said, adding that BSW emergency departments have plenty of capacity to treat patients. "People are saying, 'There are sicker people out there than me.'"
Area urgent cares are also seeing a drop in admissions.
FastMed, which has nine urgent care locations in and around Austin, has seen "a significant downturn" in patients, Area Medical Manager Megan Fox said. She attributed the change to patient fears about contracting COVID-19 and an increased willingness to seek out telemedicine.
Fox said that FastMed has implemented new policies, such as online check-in and having patients wait in their cars to limit the number of people inside the clinic. "I really think that patients can have peace of mind visiting one of our clinics when they need to," she said.
This trend is hardly specific to Austin. More than four in five Americans said they considered visits to medical facilities risky because of potential exposure to COVID-19, according to a Gallup poll conducted between March 28 and April 2.
And a forthcoming article in the Journal of the American College of Cardiology found that, at nine hospitals with high-volume cardiac catheterization laboratories, there has been a 38% reduction in patients being treated for a very serious type of heart attack, known as a STEMI, in which one of the heart's major arteries is blocked.
In New York City, deaths are six times higher than normal—which is likely due to an undercount of COVID-19 cases as well as to other indirect effects of the pandemic, such as an increase of at-home deaths as people avoid hospitals.
"We don't want that here at St. David's South Austin Medical Center," Dr. Anderson said. "We are encouraging patients to choose care over fear."
St. David's has implemented visitor restrictions, screening measures such as temperature checks and universal testing of all surgery patients, and increased cleaning protocols; patients with COVID-19 symptoms are separated out to reduce spread. BSW has implemented similar changes.
Both doctors urged patients to seek out care—and to feel safe doing so.
"Aside from remaining in your own home, the hospital is the safest place you can be because of the incredible protocols we've put in place to protect our patients and to protect our staff," Dr. Anderson said.
Help us find our editor!
Austonia, a for-profit Austin digital media company, is looking for the right person for a new position as newsletter editor.
Are you an innovator who wants to work exclusively in digital media and push the boundaries? Do you have 3+ years in digital, broadcast, print or agency work? This could be the opportunity for you.
In two years we've created a place in the Austin media landscape, and we're looking for people who can move us toward the front.
AM email newsletter, 22,500+ daily subscribers
Austonia.com, reaching 250,000+ users/month
Social media, 50,000+ followers
Success in this role is based on skills: an excellent writer, editor, visual communicator and storyteller who builds compelling stories with digital and classic elements, who can recruit and mentor contributors in doing the same.
Austin is the most interesting city in the world, and we want to cover it that way. The people, issues, opportunities, challenges, companies and cultures that make Austin dynamic and successful.
Compensation depends on experience. Benefits include PTO and employee Blue Cross Blue Shield "Silver" health coverage, with 100% of the monthly premium paid by the company.
This is a hybrid, mostly remote position. Must live in Austin.
The position reports to Austonia's CEO.
To apply, follow this link to become a candidate immediately:
https://hu9c8d8pxw6.typeform.com/to/JMkTWPwG
Or send your contact info and a link to your LinkedIn profile to hr@austonia.com.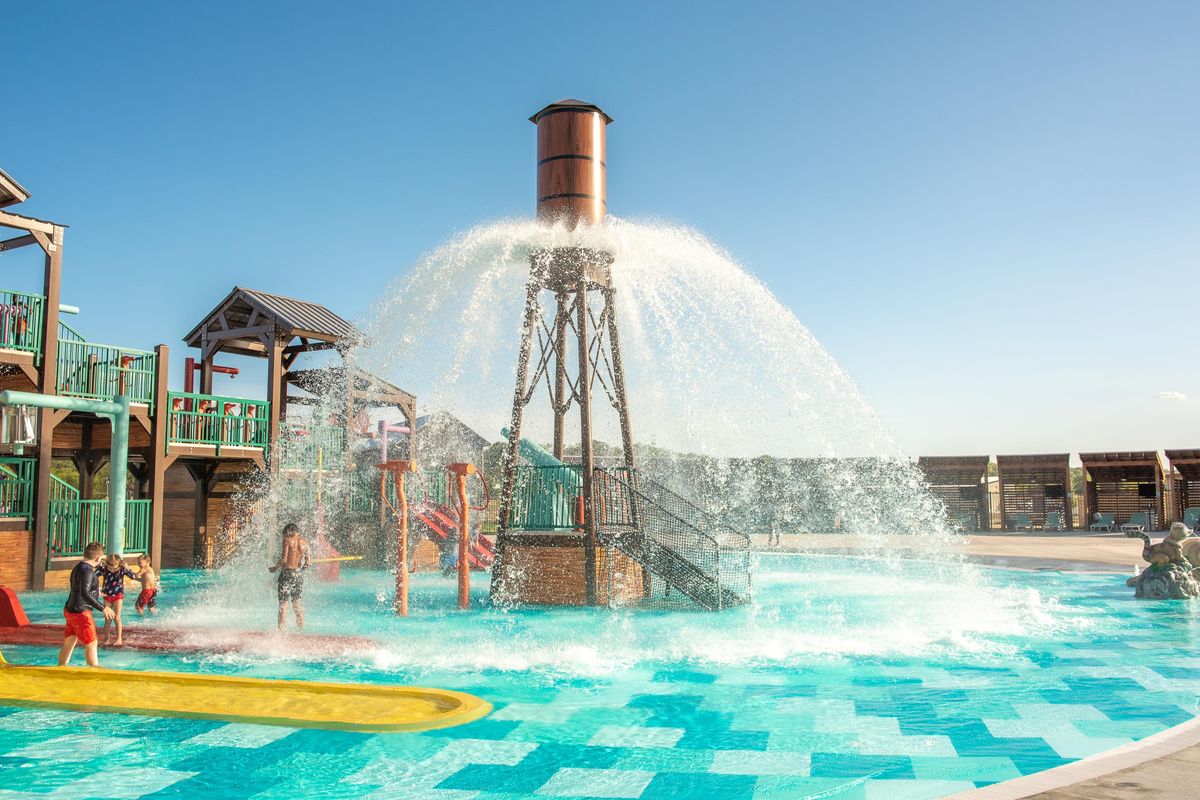 Camp Fimfo Waco
Camp Fimfo Waco, a brand new camping resort, is kicking off football and fall camping season in style! With top-notch amenities, premium accommodations, and 10 weekends of fall fun, there's no better place to have a fall camping getaway, especially if you're a Baylor football fan!
Fall promises to be a one-of-a-kind camping experience. From Sept. 16 to Nov. 24, weekends will be packed with fall-themed activities, including special Halloween weekends in October. Campers can enjoy activities like fall crafts, campground trick-or-treating, costume contests, site decorating, outdoor movie nights, and more!