Get connected with our daily update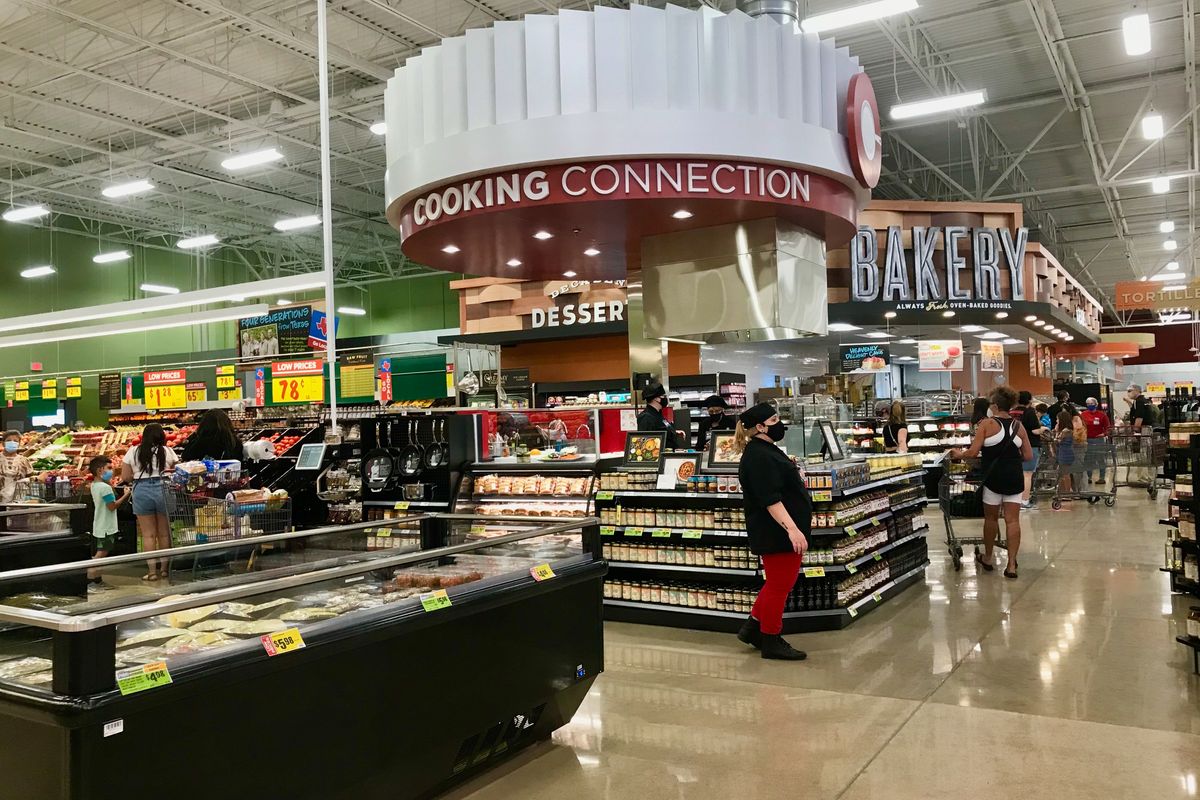 (Sam Noble)
Charles Butt, the billionaire owner of the H-E-B grocery chain, has sent a letter to the Texas Supreme Court supporting mail-in voting and urging state and federal courts to be nonpartisan, a condition he said "today seems to be in jeopardy."
---
"It's always been my impression that the more people who vote, the stronger our democracy will be," Butt wrote.
The letter, which was sent Wednesday and circulated publicly today, came on the heels of an action by the Supreme Court to temporarily block Harris County Clerk Chris Hollins's effort to send mail-in ballot applications to all registered voters in his jurisdiction, which includes the city of Houston.
Oh wow: In a letter to the Texas Supreme Court, the head of @HEB Charles Butt appears to side with Harris County Cl… https://t.co/jY5U97Ggml

— Scott Braddock (@Scott Braddock) 1599095382.0
The high court's ruling was in response to a lawsuit filed by the Harris County Republican Party. The court's ruling followed Texas Attorney General Ken Paxton's filing of a lawsuitlast week in an attempt to halt the mailing out of mail-in ballot applications. Paxton is an elected Republican.
"My knowledge of the judicial world is not deep, but it seems to me that it is important for both state and federal courts to retain their nonpartisan reputation, which today seems to be in jeopardy," Butt wrote.
San Antonio-based H-E-B serves communities across Texas and through Mexico. The family-owned chain has more than 340 stories—including about 50 in Austin and the surrounding area. It employs more than 100,000 people and has annual sales exceeding $20 billion.
Unlikemost states, Texas restricts mail-in voting eligibility to those who are over 65, have a disability, are out of town during an election or in jail. While the state requires voters to cite one of these excuses when applying for a mail-in ballot, the Texas Supreme Court recently ruled that election officials may not require proof of eligibility.
As the Nov. 3 general election approaches, aflurry of recent lawsuits—led by the state Democratic Party and voting rights organizations—has attempted to expand mail-in voting eligibility. Thus far, judges have ruled that under current state law fear alone of contracting the coronavirus does not make someone eligible for mail-in voting.
State GOP leaders, including Gov. Greg Abbott, oppose expanding eligibility, which they say will lead to voter fraud. Democrats argue that failing to let people vote by mail is tantamount to voter suppression.
In his letter, Butt, who is H-E-B's chairman and chief executive officer, mentioned the changes H-E-B has made to help customers feel safe while shopping during the pandemic, such as expanding curbside pick-up and home-delivery options.
"Based on our experience at H-E-B, many people, including those of all ages, are nervous about contracting the virus," he wrote. "By extension, in my opinion, many would be anxious about voting in person. Clerk Hollins has reasonably given these voters a chance to guard against perilous exposure in a manner consistent with this Court's opinion and the Election Code."
On the ground in Austin
Travis County has not gone to the extent of the Harris County clerk's action in sending mail-in ballot applications to all registered voters.
Travis County Clerk Dana DeBeauvoir said she has considered sending mail-in ballot applications to all registered voters over 65 but decided against doing so because political parties already do so.
"We chose to spend our money a little more wisely," she told Austonia.
But the county clerk's office has already received a record-breaking number of mail-in ballot applications for the Nov. 3 election, the vast majority—around 85%—of whom are 65 years or older.
As of Thursday afternoon, 52,000 voters had applied for a mail-in ballot, and DeBeauvoir anticipates as many as 100,000 voters will do so by the Oct. 23 deadline. In the 2016 general election, her office only sent out 27,000 mail-in ballots to approved applicants.
"It is most definitely COVID," she said of the increase. "People are afraid to come inside."
Given the turmoil at the U.S. Postal Service, DeBeauvoir recommends eligible voters who wish to vote by mail submit their applications as soon as they can.
Our office is receiving a high volume of ballot by mail applications and recommend sending in your application ASAP… https://t.co/ysq0BpcDPT

— Travis County Clerk (@Travis County Clerk) 1599075405.0
"We've seen turnaround times from three days [and] I've seen it be 10 days," she said. "It's not consistent."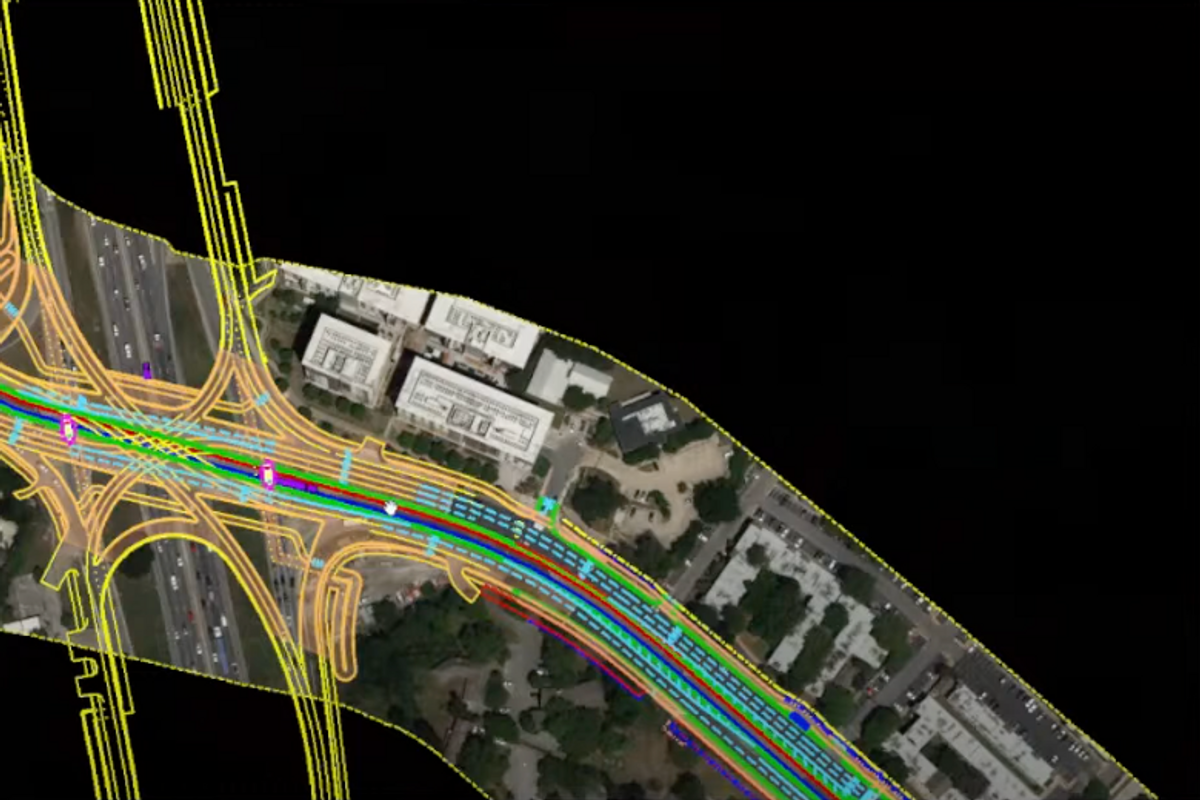 Designs for stations along Project Connect's Blue Line were presented this week, giving a detailed look at what part of the rail system extending from downtown to the airport could look like.
The planned stations that have gotten the latest focus include Waterfront, Travis Heights and Lakeshore stations past Lady Bird Lake.
At the Waterfront station, the preliminary design aims to prevent visual obstructions and save on costs. This is accomplished by a transit guideway that will lower from the bridge to a level station.
Heading onto East Riverside Drive, the light rail faces a curve requiring a slow down to about 10 miles per hour.
The Travis Heights station could involve relocating a pedestrian crosswalk zone at Alameda Drive to Blunn Creek. Since light rails can't effectively operate on a steep grade, this allows the transit guideway to avoid that.
From there, the rail will extend to the Norwood Park area, and though it will reach along the right-of-way zone, the park will be able to remain open.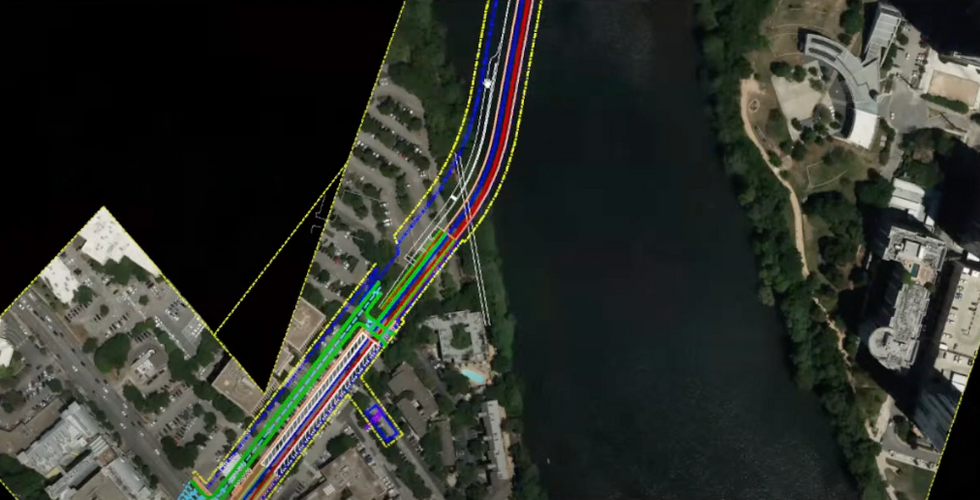 A view of the Blue Line by Lady Bird Lake. (Project Connect)
The line involves some coordination with the Texas Department of Transportation. That's because the department is working on an intersection that will have to be built before the phasing of the section of the Blue Line involving an I-35 crossing.
When it comes to the safety of cyclists and walkers, design ideas include a pedestrian hybrid beacon by East Bouldin Creek that would provide a protected signal to cross. And for the intersection TxDOT is carrying out, Project Connect is working with them on pedestrian access across the intersection. It could involve shared use paths along the street and crossings beneath it.
This summer, the public can expect 30% of design and cost estimates to be released. Though the project was $7.1 billion when voters approved it in November 2020, the latest estimates factoring in inflation and supply chain constraints show it could ultimately be upwards of $10 billion.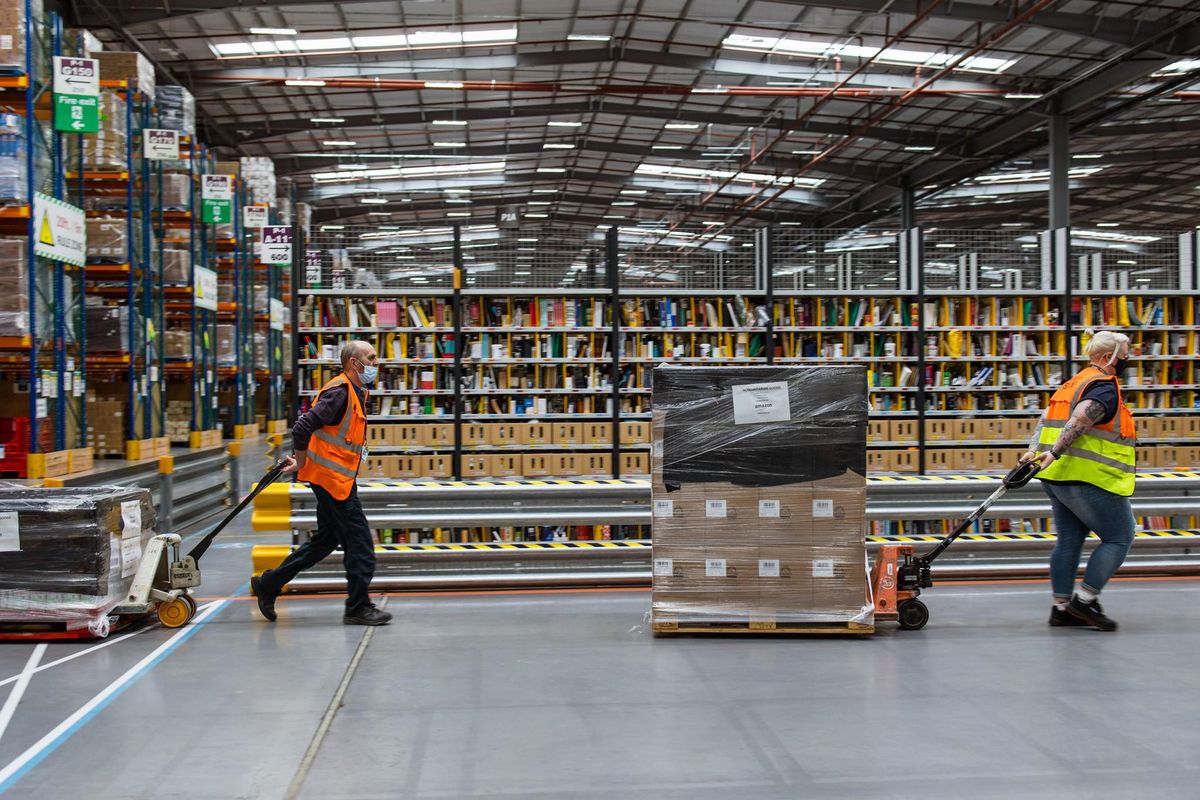 Plans for an Amazon warehouse in Round Rock—a $250 million project slated to be a large distribution center—are on hold.
This comes just after the tech giant had its worst financial quarter in seven years.
The details:
Late last year, it announced an expansion at the Domain adding 2,000 more corporate and tech jobs.
Amazon still owns the site in Round Rock. Plans for it are unclear.
Early this week, the Wall Street Journal reported that Amazon is aiming to scrap warehouse space as it faces a slowdown in its e-commerce operations.
Part of that effort involves exploring the possibility of ending or renegotiating leases with outside warehouse owners. Another aspect is a plan to sublease warehouse space.
"It allows us to relieve the financial obligations associated with an existing building that no longer meets our needs," an Amazon spokeswoman told the Wall Street Journal. "Subleasing is something many established corporations do to help manage their real estate portfolio."