Get connected with our daily update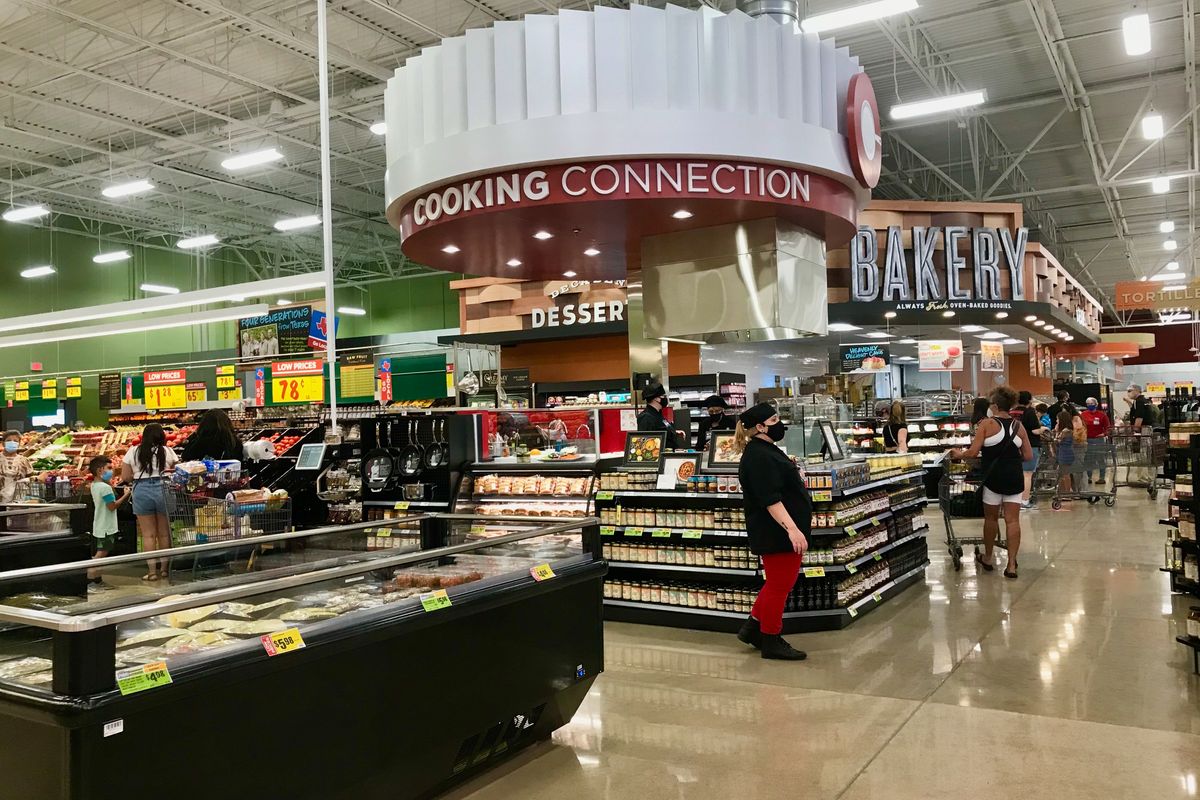 (Sam Noble)
Charles Butt, the billionaire owner of the H-E-B grocery chain, has sent a letter to the Texas Supreme Court supporting mail-in voting and urging state and federal courts to be nonpartisan, a condition he said "today seems to be in jeopardy."
---
"It's always been my impression that the more people who vote, the stronger our democracy will be," Butt wrote.
The letter, which was sent Wednesday and circulated publicly today, came on the heels of an action by the Supreme Court to temporarily block Harris County Clerk Chris Hollins's effort to send mail-in ballot applications to all registered voters in his jurisdiction, which includes the city of Houston.
Oh wow: In a letter to the Texas Supreme Court, the head of @HEB Charles Butt appears to side with Harris County Cl… https://t.co/jY5U97Ggml

— Scott Braddock (@Scott Braddock) 1599095382.0
The high court's ruling was in response to a lawsuit filed by the Harris County Republican Party. The court's ruling followed Texas Attorney General Ken Paxton's filing of a lawsuitlast week in an attempt to halt the mailing out of mail-in ballot applications. Paxton is an elected Republican.
"My knowledge of the judicial world is not deep, but it seems to me that it is important for both state and federal courts to retain their nonpartisan reputation, which today seems to be in jeopardy," Butt wrote.
San Antonio-based H-E-B serves communities across Texas and through Mexico. The family-owned chain has more than 340 stories—including about 50 in Austin and the surrounding area. It employs more than 100,000 people and has annual sales exceeding $20 billion.
Unlikemost states, Texas restricts mail-in voting eligibility to those who are over 65, have a disability, are out of town during an election or in jail. While the state requires voters to cite one of these excuses when applying for a mail-in ballot, the Texas Supreme Court recently ruled that election officials may not require proof of eligibility.
As the Nov. 3 general election approaches, aflurry of recent lawsuits—led by the state Democratic Party and voting rights organizations—has attempted to expand mail-in voting eligibility. Thus far, judges have ruled that under current state law fear alone of contracting the coronavirus does not make someone eligible for mail-in voting.
State GOP leaders, including Gov. Greg Abbott, oppose expanding eligibility, which they say will lead to voter fraud. Democrats argue that failing to let people vote by mail is tantamount to voter suppression.
In his letter, Butt, who is H-E-B's chairman and chief executive officer, mentioned the changes H-E-B has made to help customers feel safe while shopping during the pandemic, such as expanding curbside pick-up and home-delivery options.
"Based on our experience at H-E-B, many people, including those of all ages, are nervous about contracting the virus," he wrote. "By extension, in my opinion, many would be anxious about voting in person. Clerk Hollins has reasonably given these voters a chance to guard against perilous exposure in a manner consistent with this Court's opinion and the Election Code."
On the ground in Austin
Travis County has not gone to the extent of the Harris County clerk's action in sending mail-in ballot applications to all registered voters.
Travis County Clerk Dana DeBeauvoir said she has considered sending mail-in ballot applications to all registered voters over 65 but decided against doing so because political parties already do so.
"We chose to spend our money a little more wisely," she told Austonia.
But the county clerk's office has already received a record-breaking number of mail-in ballot applications for the Nov. 3 election, the vast majority—around 85%—of whom are 65 years or older.
As of Thursday afternoon, 52,000 voters had applied for a mail-in ballot, and DeBeauvoir anticipates as many as 100,000 voters will do so by the Oct. 23 deadline. In the 2016 general election, her office only sent out 27,000 mail-in ballots to approved applicants.
"It is most definitely COVID," she said of the increase. "People are afraid to come inside."
Given the turmoil at the U.S. Postal Service, DeBeauvoir recommends eligible voters who wish to vote by mail submit their applications as soon as they can.
Our office is receiving a high volume of ballot by mail applications and recommend sending in your application ASAP… https://t.co/ysq0BpcDPT

— Travis County Clerk (@Travis County Clerk) 1599075405.0
"We've seen turnaround times from three days [and] I've seen it be 10 days," she said. "It's not consistent."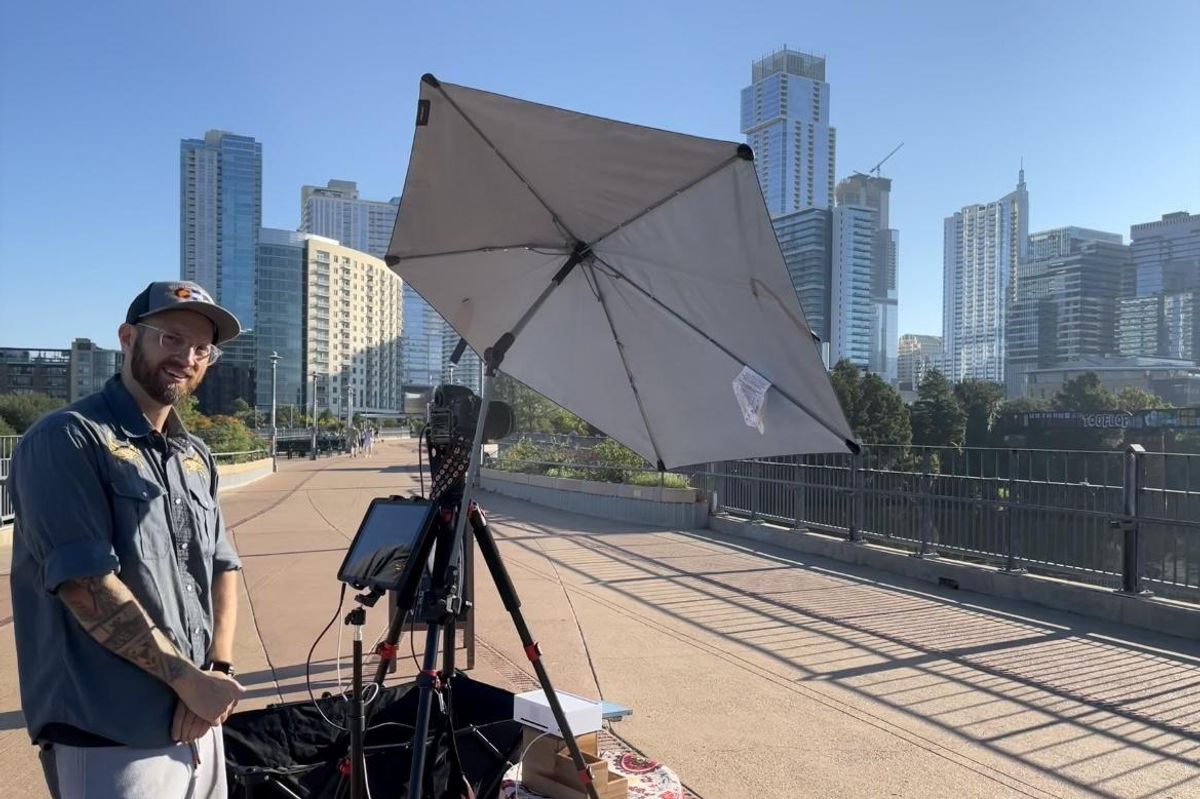 Nicklaus Pereksta says he loves photographing enthusiastic people, and it's why his latest gig offering pictures to people out on Lady Bird Lake's hike and bike trail is going smoothly. He sets up his gear on the Pfluger pedestrian bridge and puts out a sign: Photos, $10.
"Overwhelmingly, this has been a really positive experience," Pereksta said. "I get excited when I wake up in the morning and I can't wait to go to work."
Bikers and joggers are excited about it too. On the pedestrian bridge leading to downtown Thursday morning, a man on an e-bike rode up and posed, wanting more photos.
"I posted the last pictures on Instagram and people loved it. They asked, 'where is this guy?'" the biker told Pereksta. Bashfully, Pereksta, who also photographs landscapes and at weddings and other events, said he was happy to hear that.
Pereksta started these photos about a month ago, after the strenuous runs required in his valet job started causing pain in his legs. And though he has a passion for photography, he wasn't so sure when he started working independently if it would work out.
He felt uncertain about the demand for it and was also worried about having lots of expensive equipment out in the open.
"Then like the first day was nothing but high praise and people are like, this is so awesome. This is great. I've never seen anything like this before. I was like, Wow, this was really good, like positive turnout. So I got encouraged."
Now, he wants to expand and is thinking of contacting the Mueller Farmers Market about how to become a vendor. Still, he'll carry a connection to photographing on the bridge since the word bridge is related to his last name.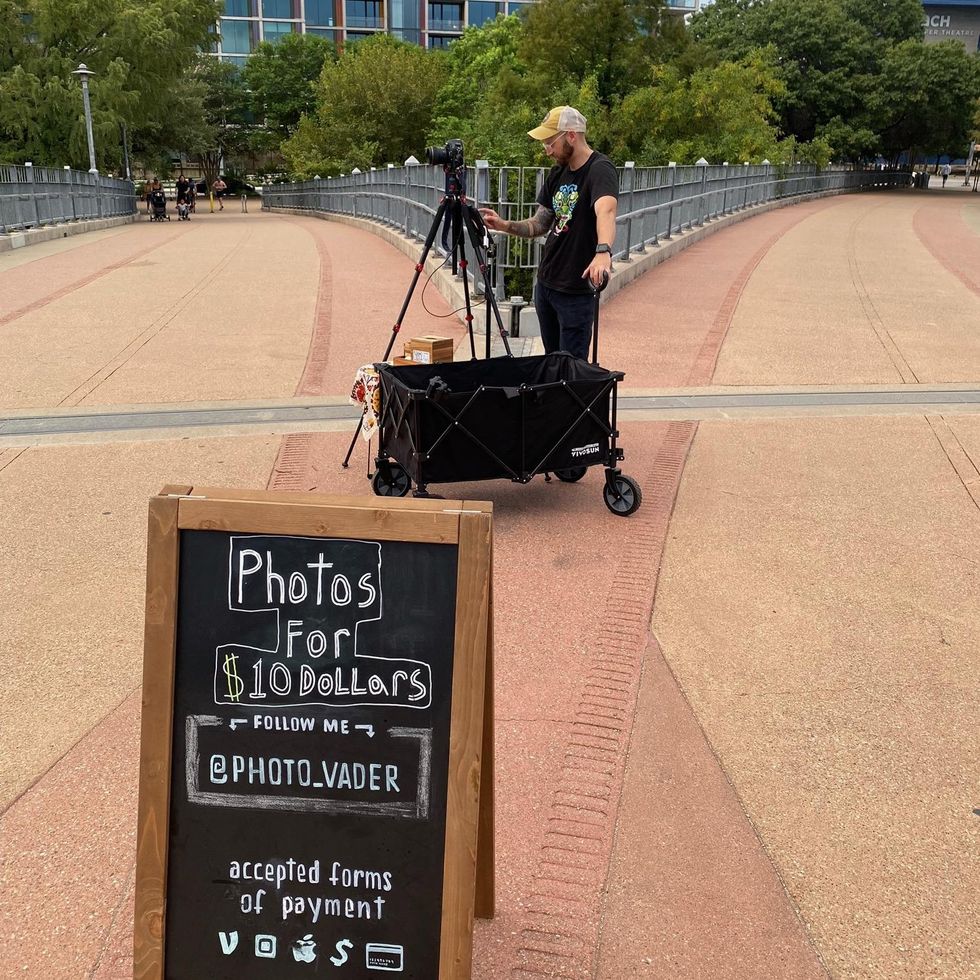 (Dewey C.)
"It's a name my great, great, great grandfather came up with when he was marrying somebody. It's actually quite a romantic name. It means a joining of two bridges," Pereksta said. "So, I thought it was ironic that I'm set up on a bridge. I'm kind of representing my last name right now."
Austonia talked to Pereksta about life in Austin, where he's lived for eight years after living in Boston doing band photography.
What was your first experience with Austin?
I came here to visit some friends and they took me to Barbarella. So we went to Barbarella and I was like, 'wow, this place is great.' And then the restaurants and the food and going to Barton Springs. I was like, 'this is amazing.' Because there's nothing like that in Boston. If you want to go to a natural spring, you got to go to New Hampshire. There's no pools in the city at all. So there's lots of swimming out here.
What do you like best about Austin?
You go to any little quiet bar and there's a band playing that should be like onstage for a sold out show. Yeah, they're playing to 10 people, right? Like, one of the best bands ever and they're playing for 10 people, right? And just little magic moments like that are pretty fun. You just run into little random weird things.
What do you think makes Austin different from other places?
There's no fall.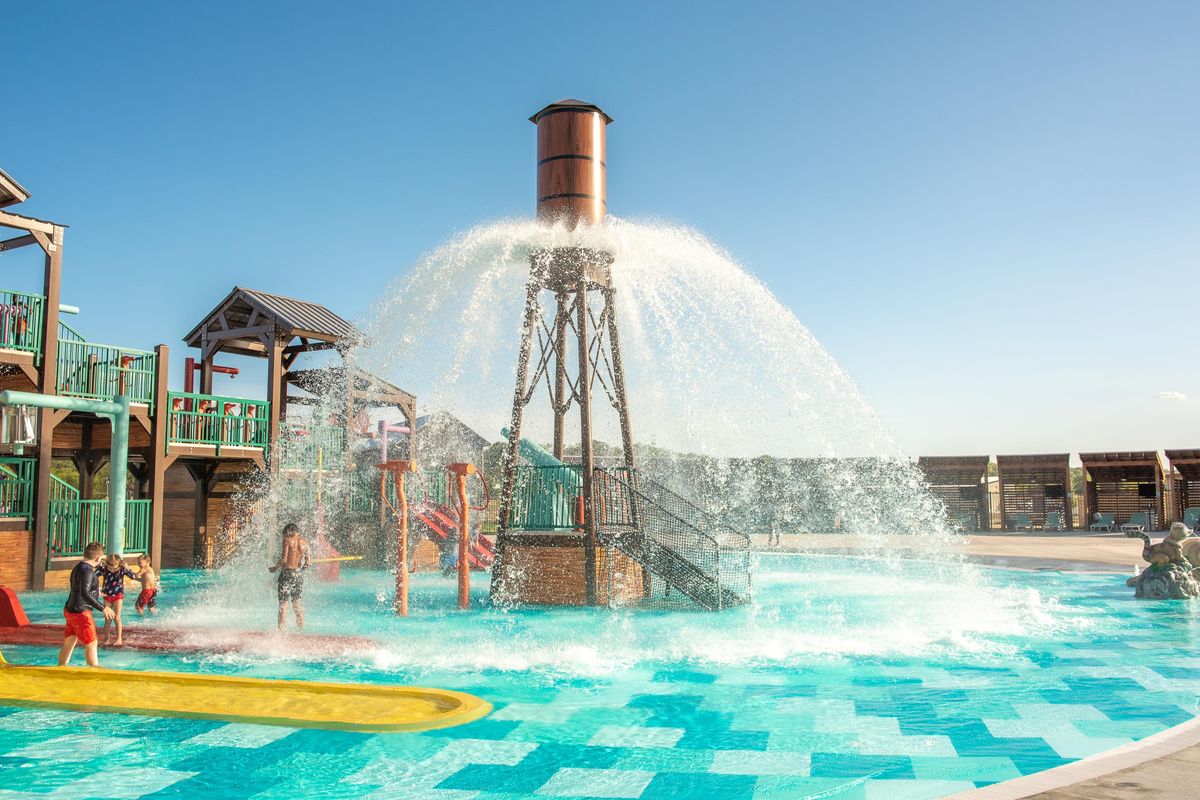 Camp Fimfo Waco
Camp Fimfo Waco, a brand new camping resort, is kicking off football and fall camping season in style! With top-notch amenities, premium accommodations, and 10 weekends of fall fun, there's no better place to have a fall camping getaway, especially if you're a Baylor football fan!
Fall promises to be a one-of-a-kind camping experience. From Sept. 16 to Nov. 24, weekends will be packed with fall-themed activities, including special Halloween weekends in October. Campers can enjoy activities like fall crafts, campground trick-or-treating, costume contests, site decorating, outdoor movie nights, and more!