Get connected with our daily update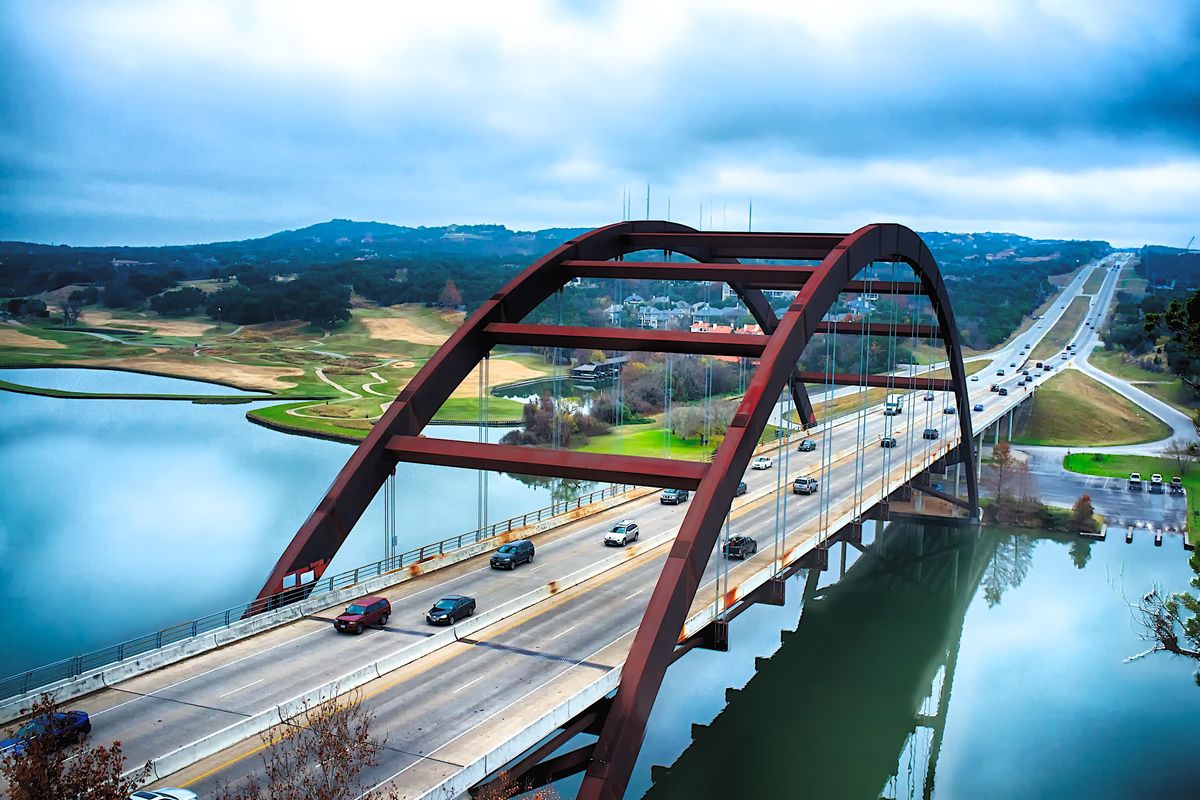 What would Austin be without its City Hall, Central Library or iconic 360 Bridge?
---
For 50 years, Austin developer Hensel Phelps has shaped Austin with city-focused landmark developments across the metro, gracing the top spot on Austin Business Journal's best general contracting list for years in a row.
In 1972, the company broke ground for the first time in Austin with the Town Lake, or Mopac Bridge project, connecting the developing areas of West Austin to the rest of the city.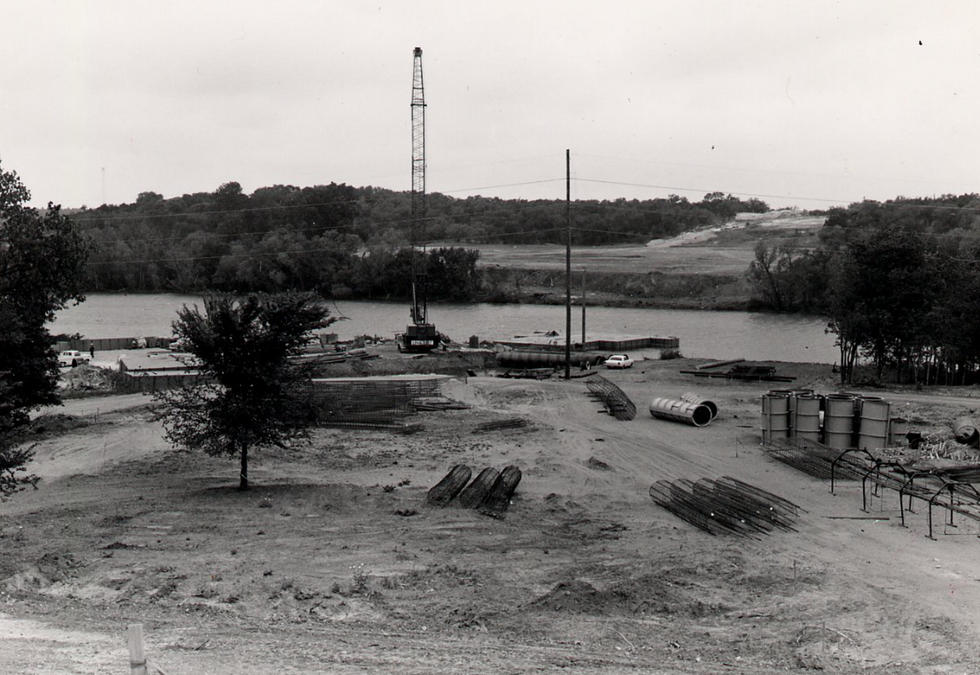 Hensel Phelps broke ground for its first project, the Mopac Bridge, in 1972. (Texas Freeway)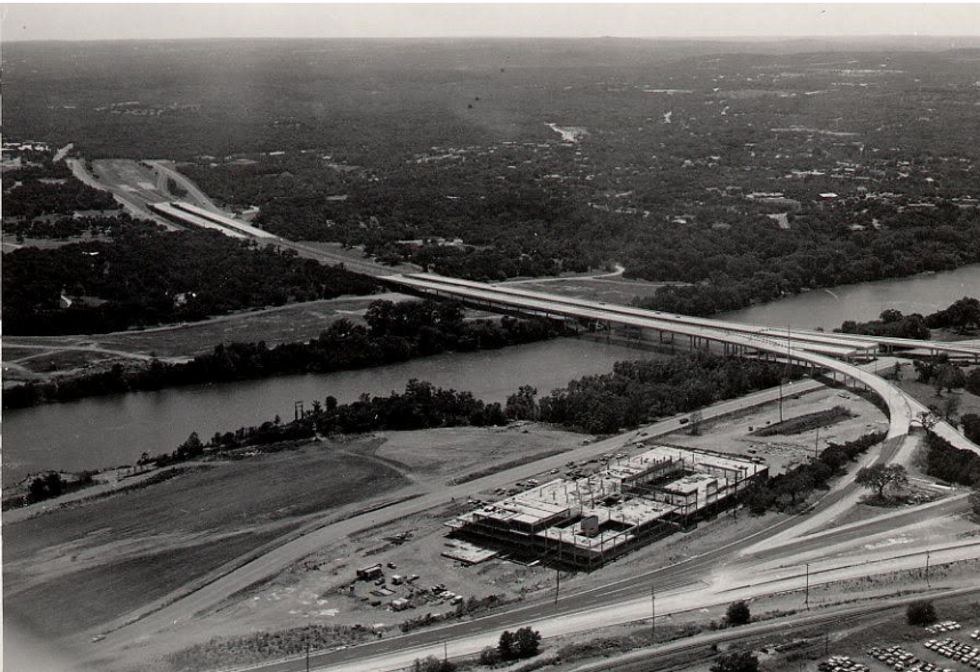 The Town Lake Bridge was one of eight available bridges in Austin at the time of construction. (Hensel Phelps)
Since then, it's headed several projects, including:
The Pennybacker (360) Bridge: After the Town Lake Bridge success, the company set out to build the world's second cable-supported bridge. Newcomers and native Austinites alike take to the nearby 360 Bridge Overlook Trail to see sunset views of the cliffside, copper-colored landmark.
Dell Diamond Baseball Stadium: Since it opened in 2000, the Round Rock Express, the metro's Triple-A- Minor League baseball team, has held countless games at this 85-acre, 11,000+ capacity stadium.
Samsung Fab 2 Chip Fabrication Facility: When Hensel Phelps helped Samsung with its second semiconductor project in the area in 2007, the grand opening ceremony was commemorated with the University of Texas Longhorn Band, UT Cheerleaders, pop singer LeAnn Rimes and a bald eagle to boot.
Austin Central Public Library: With six floors, a rooftop garden and plenty of window views of downtown, Austin's Central Library project quickly became a central hub for the city when it opened in 2017.
Darrell K. Royal-Memorial Stadium: The company has had a hand in all major expansions of the Texas Longhorns' longtime football stadium.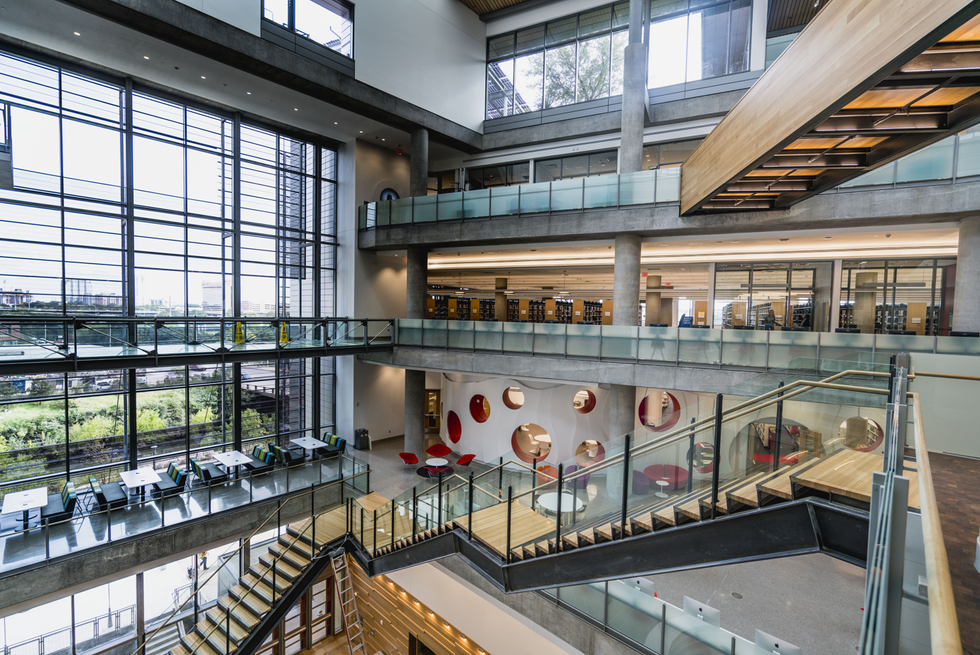 Austin's new Central Public Library first opened in 2017. (Hensel Phelps)
Through dozens of projects dotted throughout the region, Hensel Phelps' Southwest district manager and Vice President Brad Winans said the company's focus has always been the public sector.
"That's where we think we support and develop the city, from truly grassroots, truly local support and involvement in the community," Winans said. "Our job is to develop things that truly support the city, not specific to one business."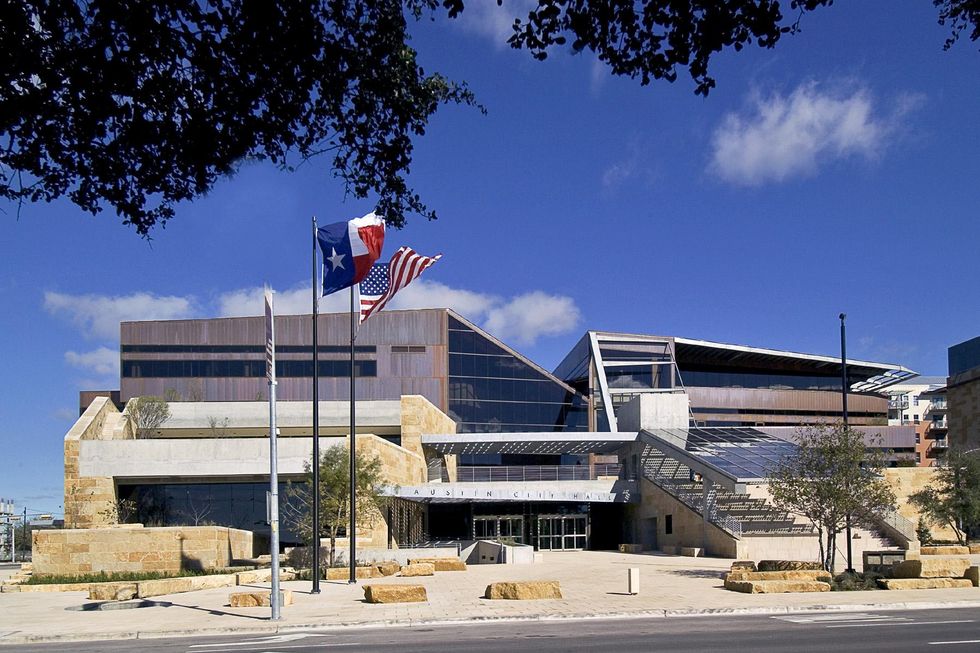 Austin's City Hall was constructed with native Texas limestone and built with sustainability in mind. (Hensel Phelps)
A University of Texas graduate and 30-year employee, Winans said that the company's 2004 City Hall project felt most impactful to the community. The building, built from both native limestone and recycled materials, embraced sustainability and high-tech qualities, including solar panels in its garage, while maintaining a classic Texan identity.
"It's a very hard industry to be a part of, but it's also very rewarding," Winans said. "For me, City Hall means a lot because the back in the day, we called it 'The Jewel,' and so it's great to be part of that."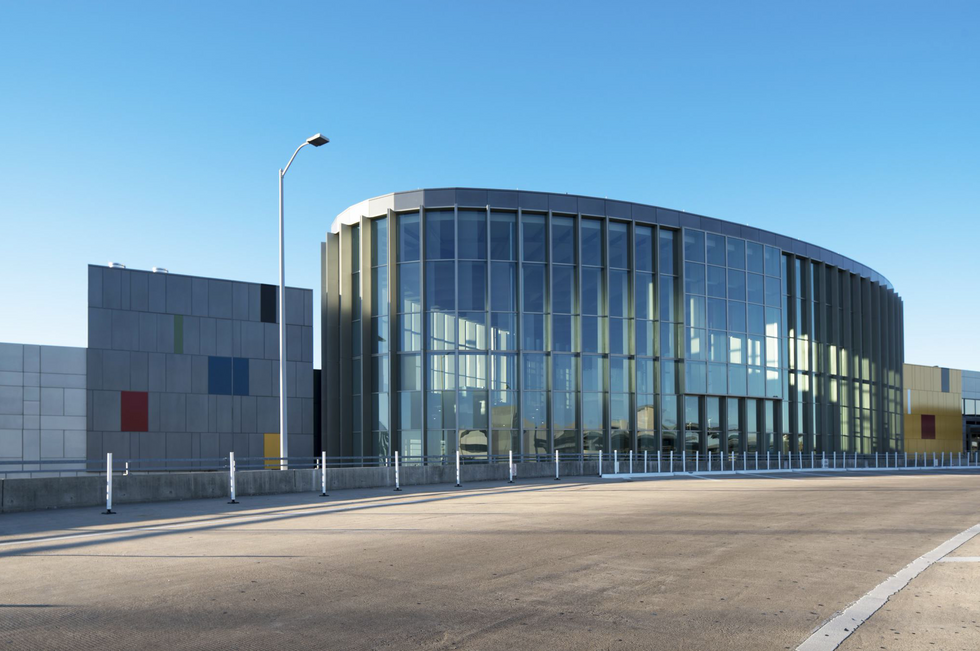 The company has constructed at Austin-Bergstrom International Airport in the past and will continue to help expand the airport. (Hensel Phelps)
With 50 years under its belt, Winans said the company will continue to work on the "endless" development opportunities coming to the city, from expansion of the rapidly-growing Austin-Bergstrom International Airport to projects in the tech sector.
"Everybody seems to want to come to Austin," Winans said. "It'd be nice if things did kind of spread out a little bit, but right now there's still a very eager push to develop in and around Central Texas and I think (Hensel Phelps) will be a major part of that."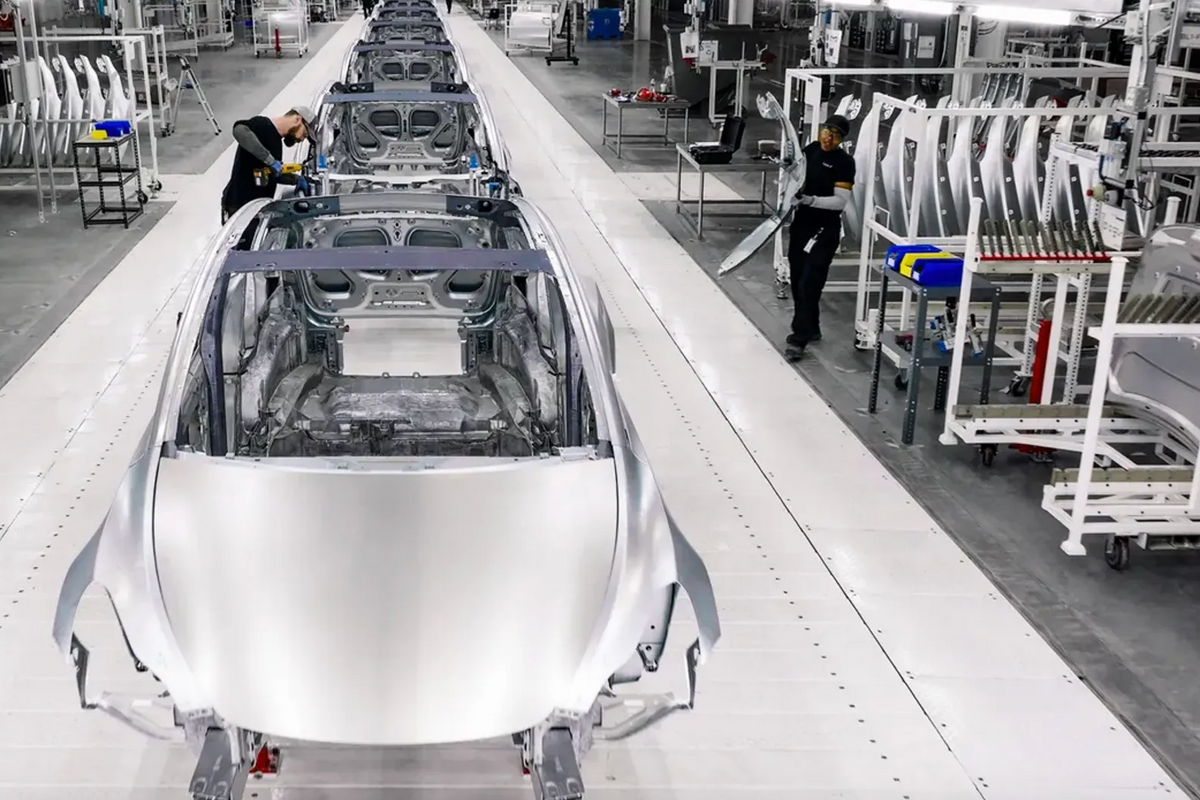 Tesla is making moves to expand Giga Texas yet again, filings show.
The automaker plans to build a "production support area" on a 68-acre plot near the gigafactory's main property that will involve "industrial use facilities with associated improvements."
In recent months, Tesla has looked at expansions for Giga Texas, which had its grand opening in April. Before plans for these facilities, Tesla submitted an application in late June for a 500,000 square foot building that may be used for general assembly lines. In February, Tesla filed for approval of "Project Cathode," an industrial use facility that could be used for making the material in batteries that help power electric vehicles.
But Tesla's aims for growth haven't come without pushback. In May, a group of local activists called on the city to withhold Tesla's requested permits, citing environmental concerns.
Still, Tesla is carrying on with ideas for building out. This latest project lists Logan Grant, a civil engineer for the company as the applicant, though few other details have been offered while the project works its way through the approval process.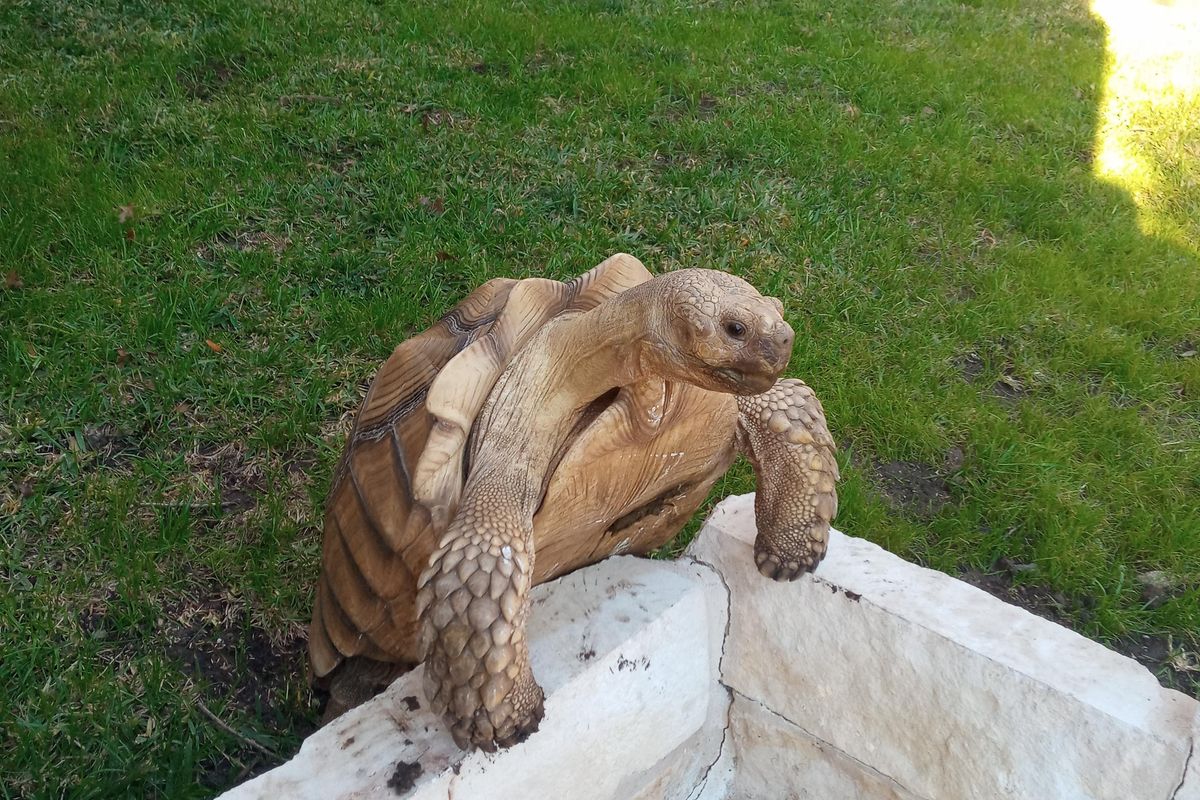 If you ever see a tortoise wandering West Austin alone, check his rear end for a set of labeled phone numbers and an Apple iTag. If that's what you see, you'll know you've found Bruce, who has a penchant for adventure.
Bruce, a Sulcata tortoise, just returned to his Daveport Ranch home mid-last week from a six-day trip that had his family, Austinites Brian and Samantha Price, anxiously searching on foot. Brian searched between his 24-hour shifts as an ER doctor.
"I was panicking because there was 109-degree weather, it was ridiculous, and there was no rain," Brian said. "I was getting super nervous so I was literally out there every single day."
In the 15 years Bruce has lived with the Prices, he has escaped a handful of times but always finds his way back with the help of his friends and social media.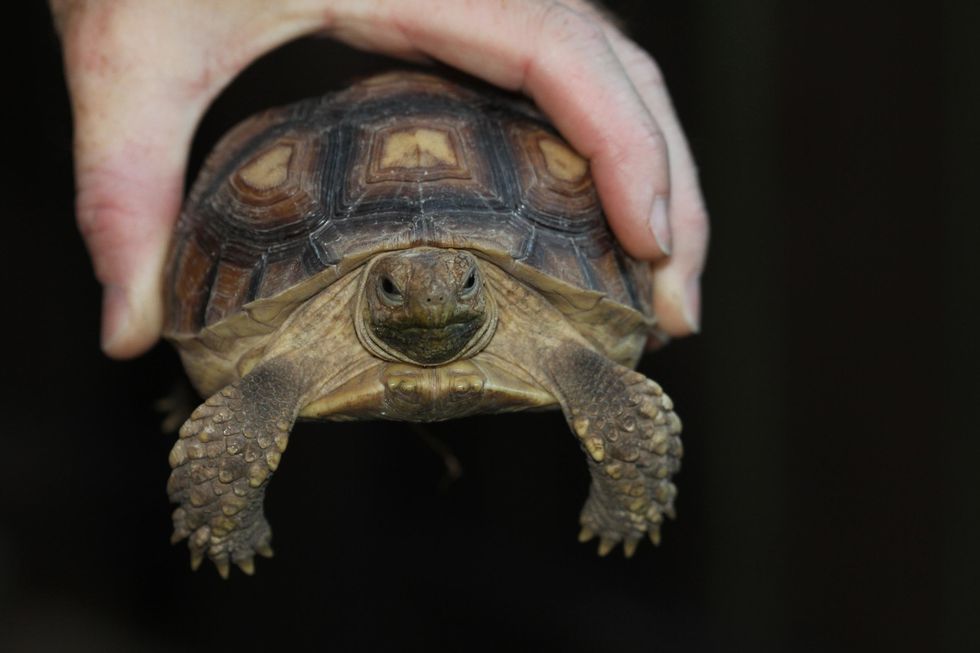 Bruce as a baby.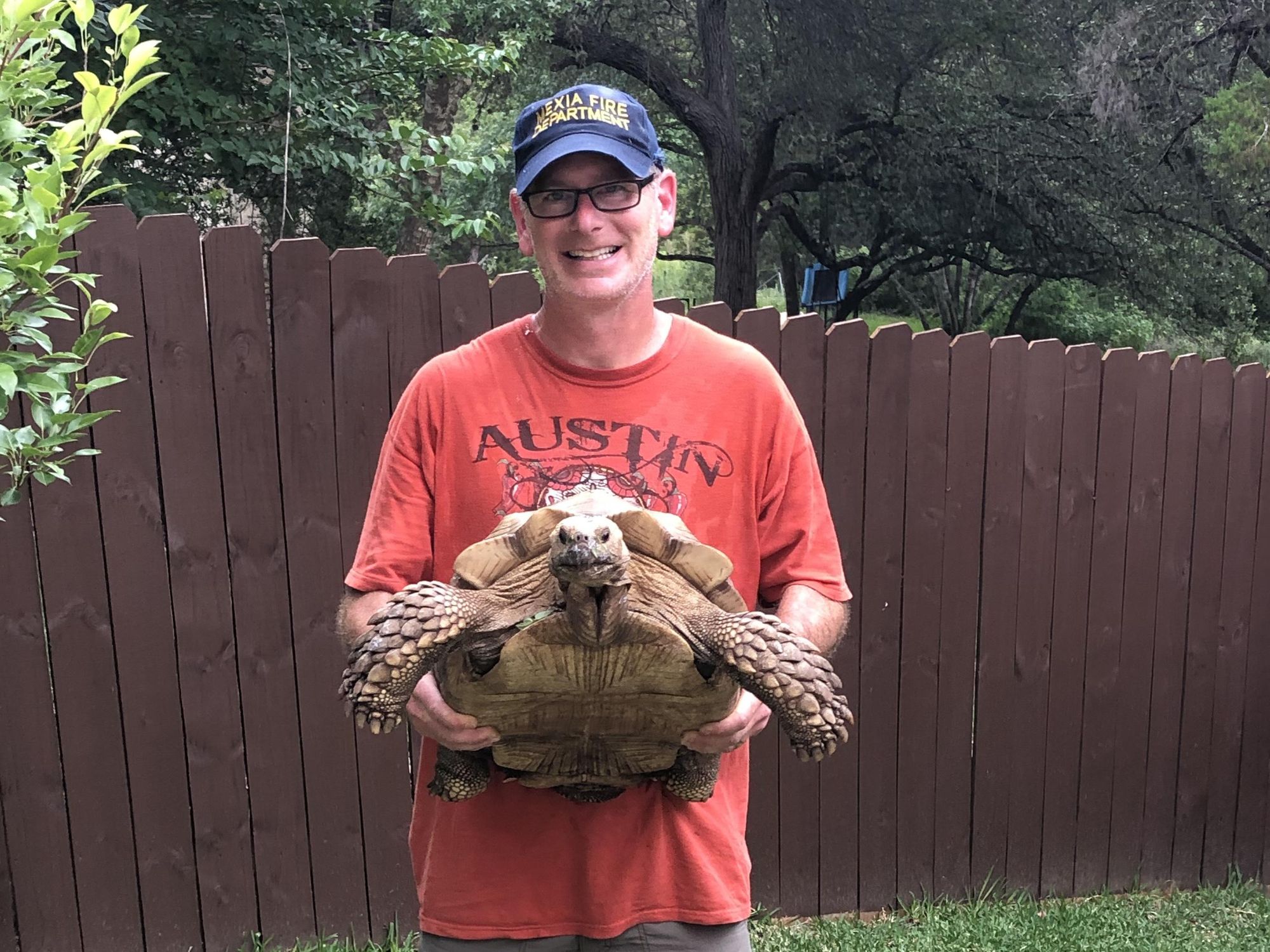 Bruce now weighs 70 pounds.
The Price family adopted Bruce as a baby when their youngest son started asking for a pet tortoise. In the spirit of the dad who didn't want the family pet, Bruce largely became Brian's responsibility (and best friend) before long.
"Brian searched for him for hours and hours every day. He worked so hard and found him and also had a really good idea of where he was going to end up," Samantha said. "He truly understands Bruce."
Now a solid 70 pounds, Bruce has become famous in their neighborhood for his antics—Brian said he has escaped home three times, once for 19 days straight and as far as nine miles away.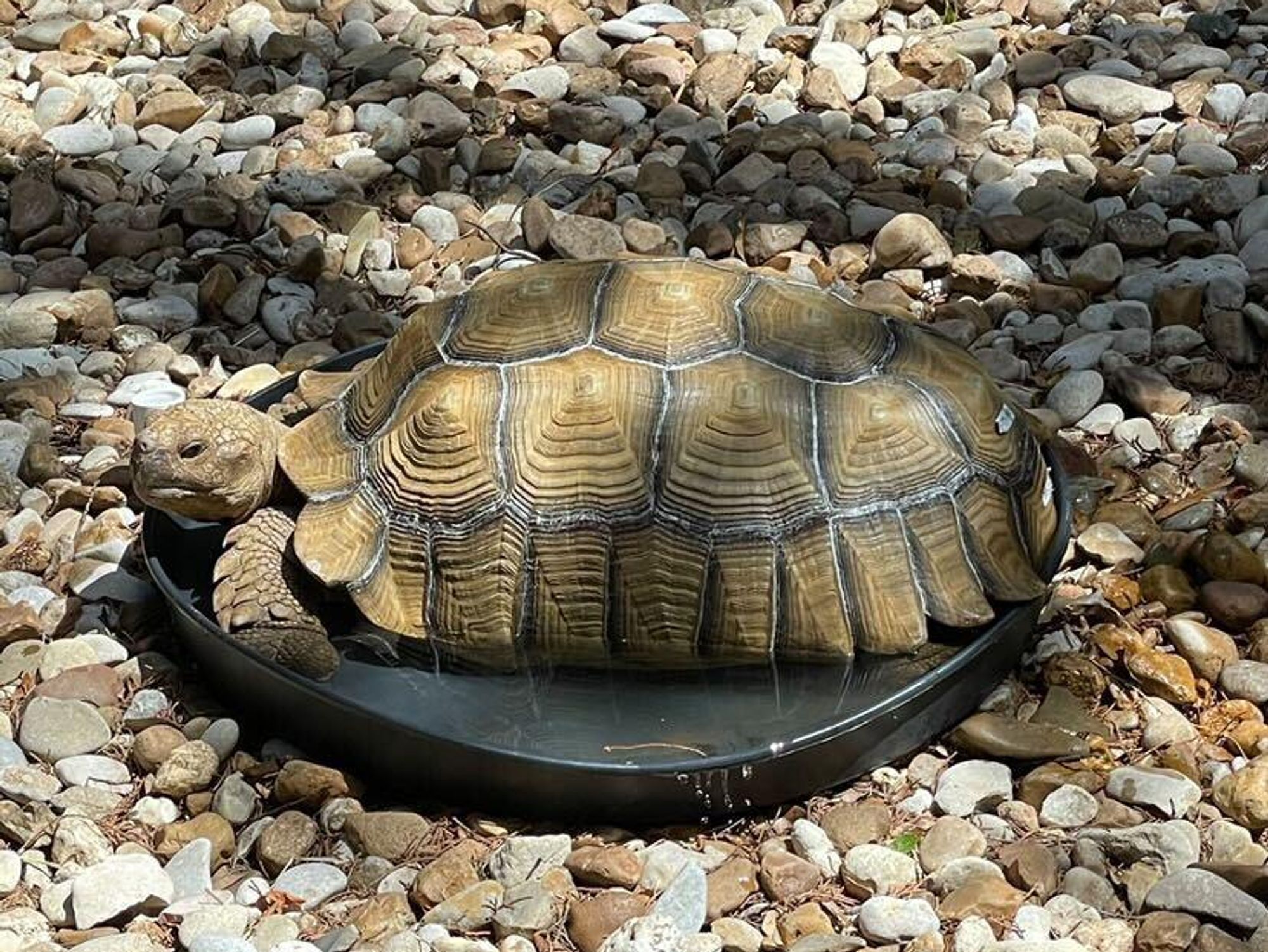 After his first disappearance, the Prices added stickers with their phone numbers to his shell, which helped him get found the second time when he stopped by someone's lawn. Then they added the iTag, which he conveniently managed to slough off before he disappeared this month.
Each time they have taken to Nextdoor to spread the word of his disappearance, where neighbors have organized search parties, created maps of his favorite locations, given out flyers, shared tips and brought Bruce home.
This time, Bruce was found by a neighbor's child in the greenbelt while Brian was searching using mating calls that had been suggested online.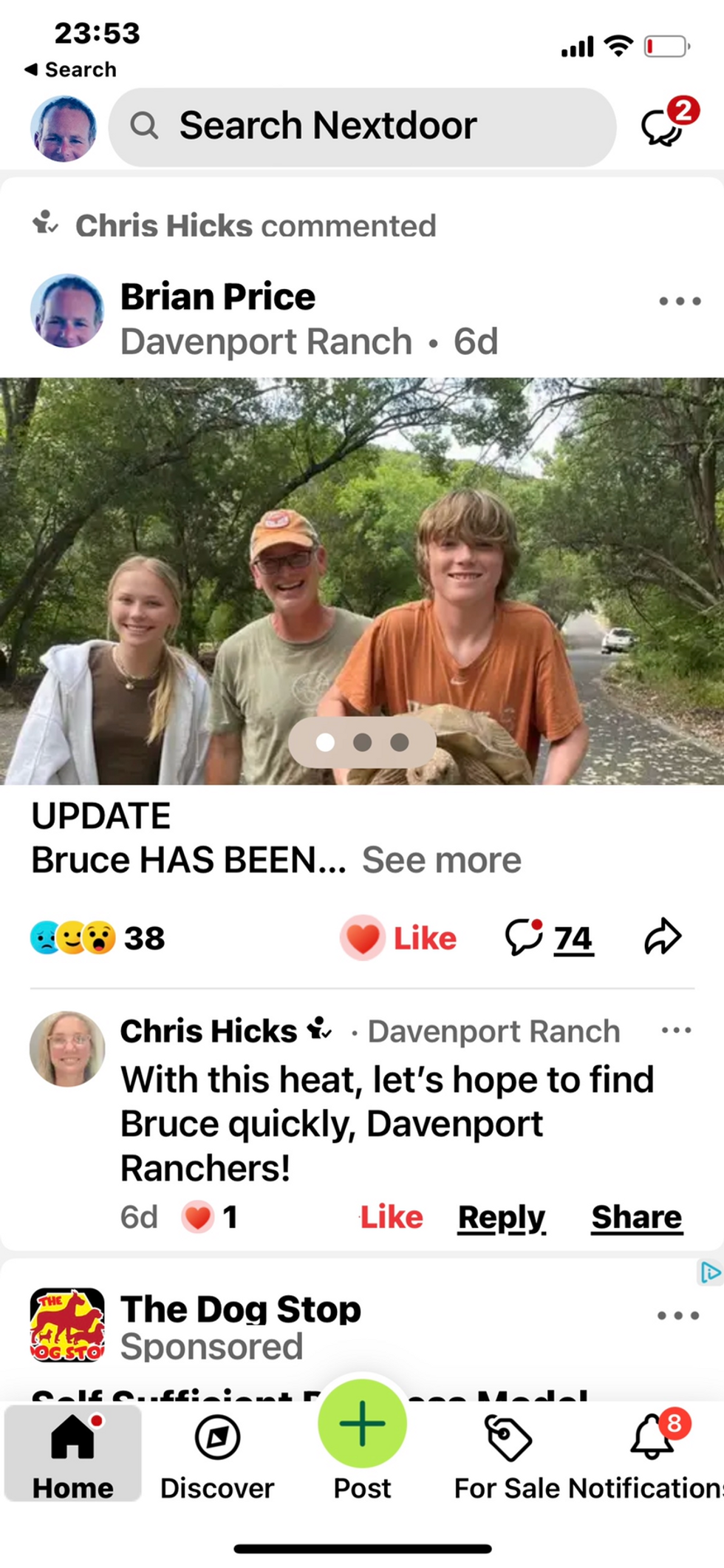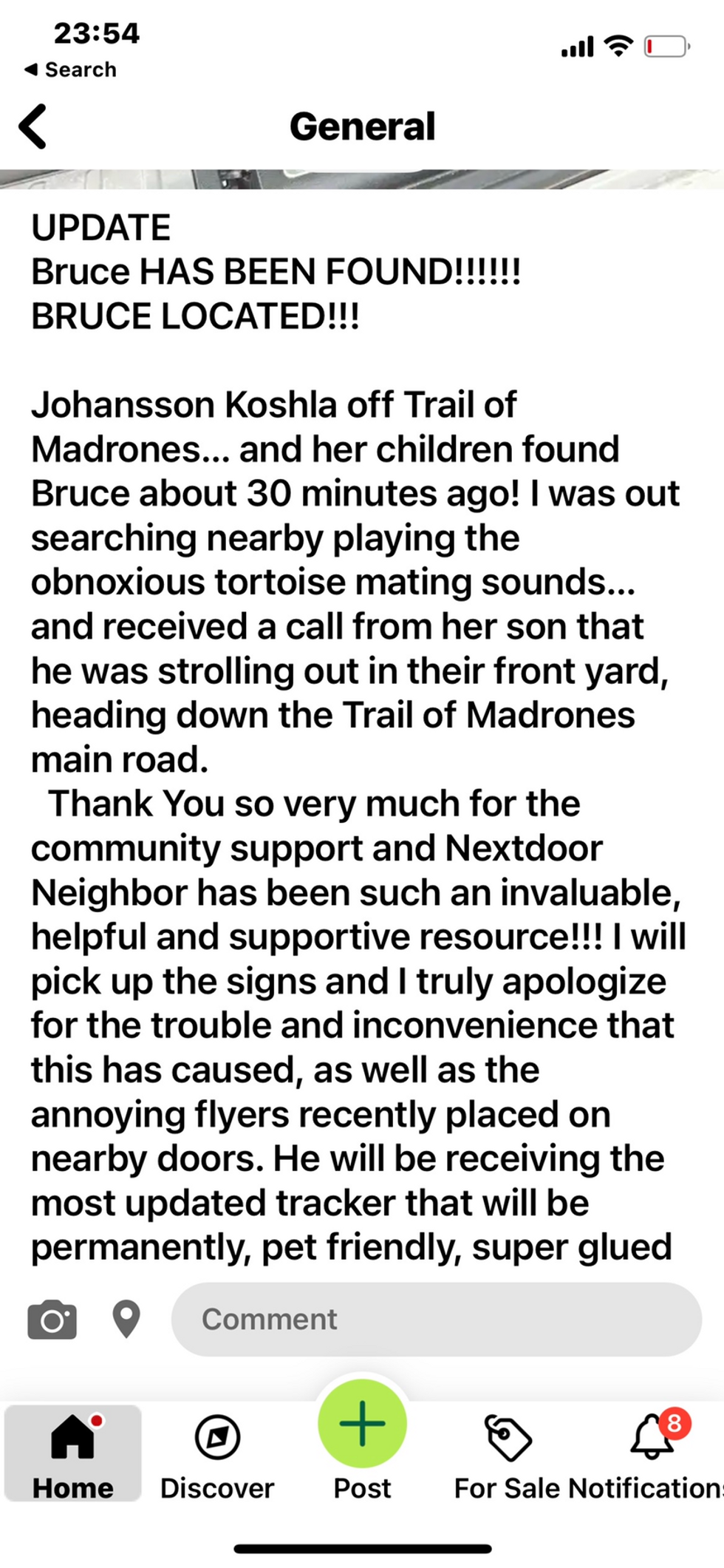 "Everybody knows Bruce in Westlake because of his escapes, everybody knows about the adventures of Bruce," Brian said. "Whenever we go on vacation, the neighbors help take care of him."
His adventures have inspired a book idea, which Samantha envisions as an educational chronicle of Bruce's adventures from his perspective; a reattached tracker and an enclosure upgrade that gave him about 200 square feet of shade to roam so he hopefully won't want to seek it elsewhere.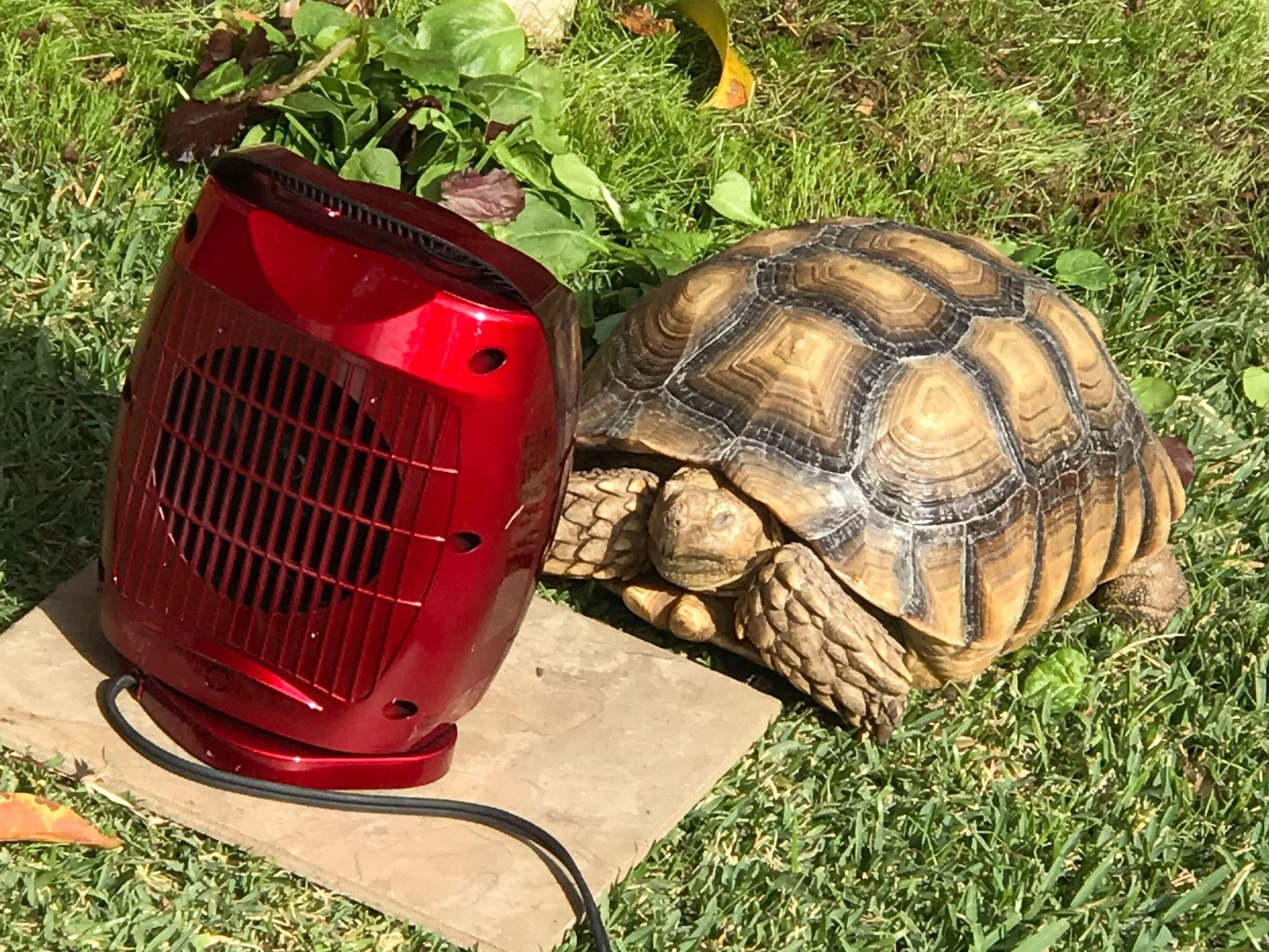 "I saw the community coming together and just wanting to find him, he really does bring our community together," Samantha said.
Brian said his aversion to social media even faltered a little when he watched his online community comment, "Bruce for mayor!" upon his post announcing the tortoise was back home.
"He's a little celebrity," Brian said.