Get connected with our daily update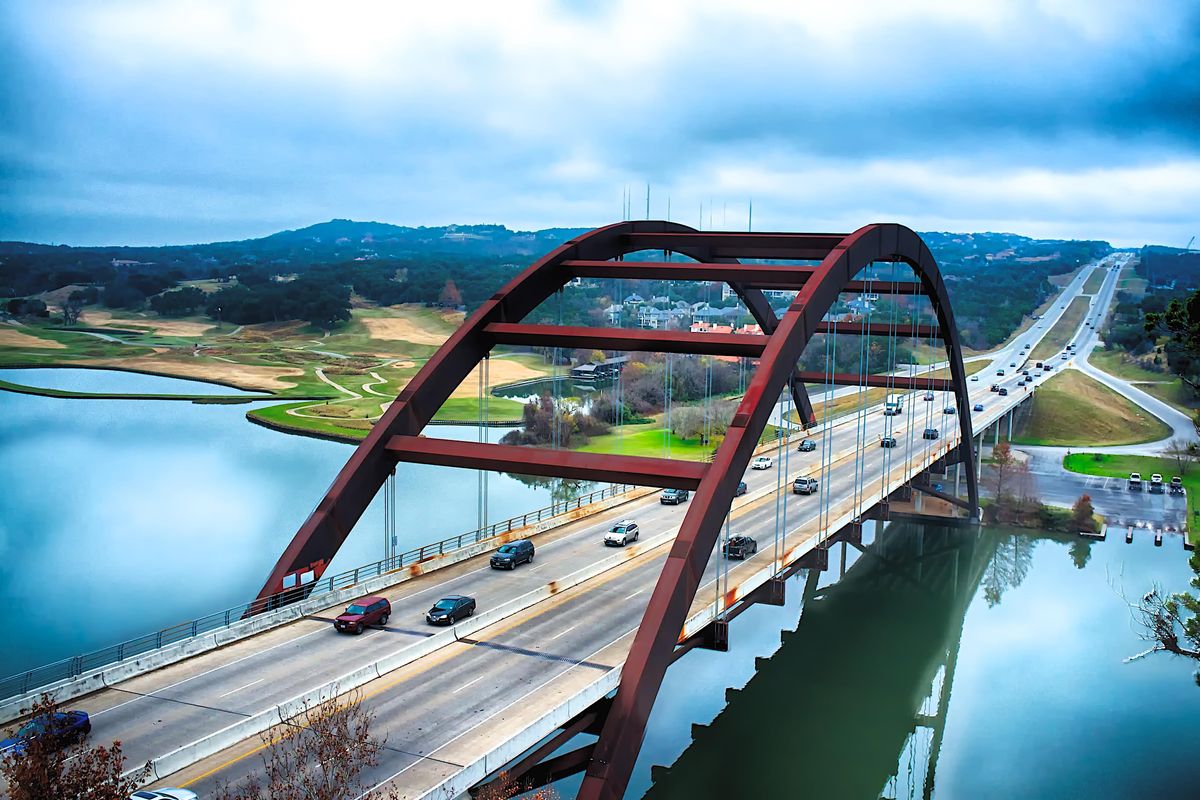 What would Austin be without its City Hall, Central Library or iconic 360 Bridge?
---
For 50 years, Austin developer Hensel Phelps has shaped Austin with city-focused landmark developments across the metro, gracing the top spot on Austin Business Journal's best general contracting list for years in a row.
In 1972, the company broke ground for the first time in Austin with the Town Lake, or Mopac Bridge project, connecting the developing areas of West Austin to the rest of the city.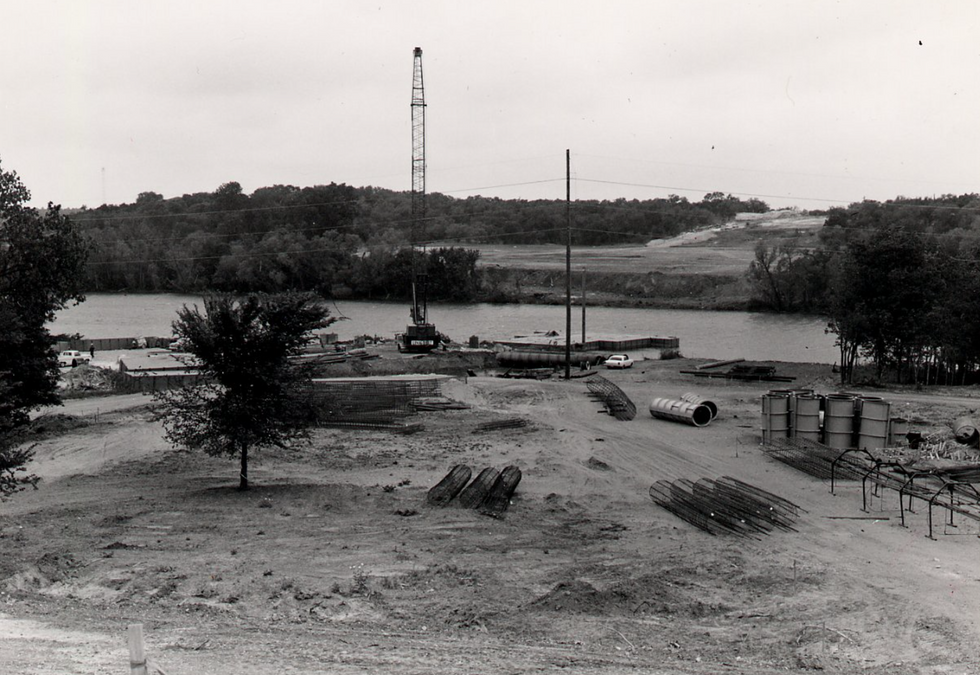 Hensel Phelps broke ground for its first project, the Mopac Bridge, in 1972. (Texas Freeway)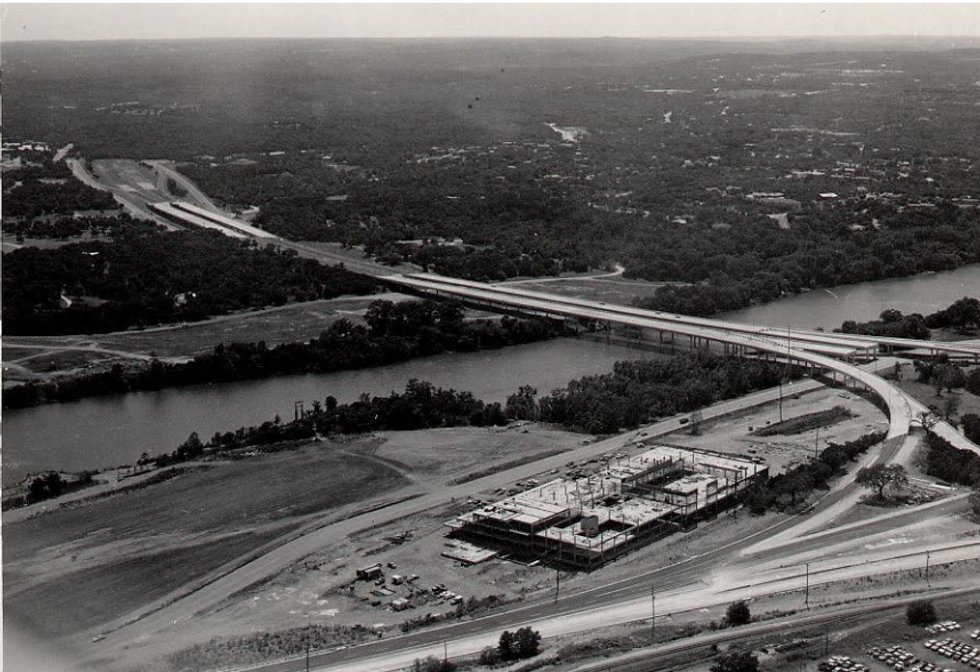 The Town Lake Bridge was one of eight available bridges in Austin at the time of construction. (Hensel Phelps)
Since then, it's headed several projects, including:
The Pennybacker (360) Bridge: After the Town Lake Bridge success, the company set out to build the world's second cable-supported bridge. Newcomers and native Austinites alike take to the nearby 360 Bridge Overlook Trail to see sunset views of the cliffside, copper-colored landmark.
Dell Diamond Baseball Stadium: Since it opened in 2000, the Round Rock Express, the metro's Triple-A- Minor League baseball team, has held countless games at this 85-acre, 11,000+ capacity stadium.
Samsung Fab 2 Chip Fabrication Facility: When Hensel Phelps helped Samsung with its second semiconductor project in the area in 2007, the grand opening ceremony was commemorated with the University of Texas Longhorn Band, UT Cheerleaders, pop singer LeAnn Rimes and a bald eagle to boot.
Austin Central Public Library: With six floors, a rooftop garden and plenty of window views of downtown, Austin's Central Library project quickly became a central hub for the city when it opened in 2017.
Darrell K. Royal-Memorial Stadium: The company has had a hand in all major expansions of the Texas Longhorns' longtime football stadium.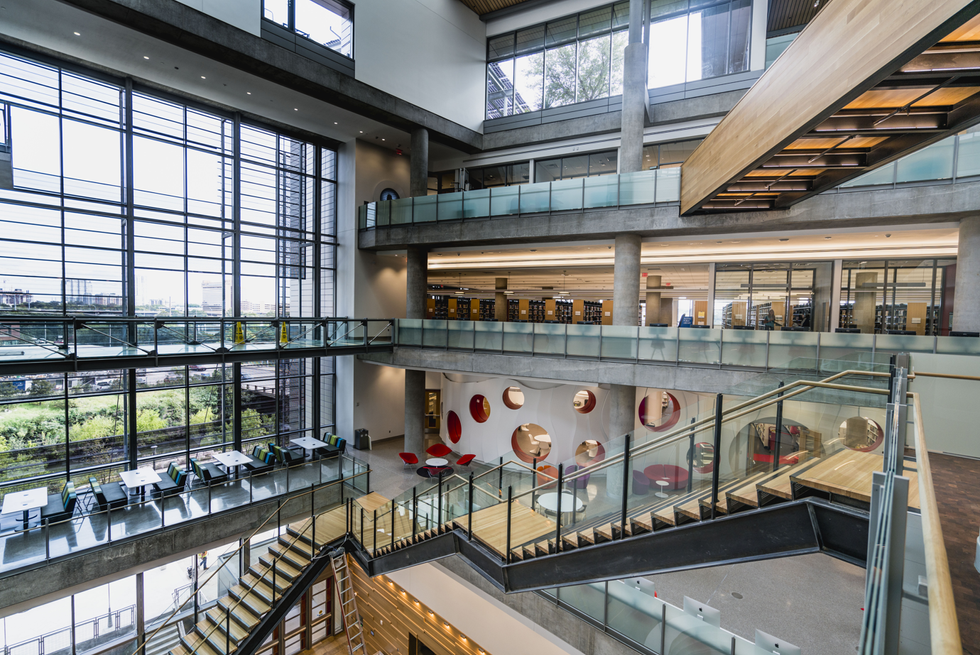 Austin's new Central Public Library first opened in 2017. (Hensel Phelps)
Through dozens of projects dotted throughout the region, Hensel Phelps' Southwest district manager and Vice President Brad Winans said the company's focus has always been the public sector.
"That's where we think we support and develop the city, from truly grassroots, truly local support and involvement in the community," Winans said. "Our job is to develop things that truly support the city, not specific to one business."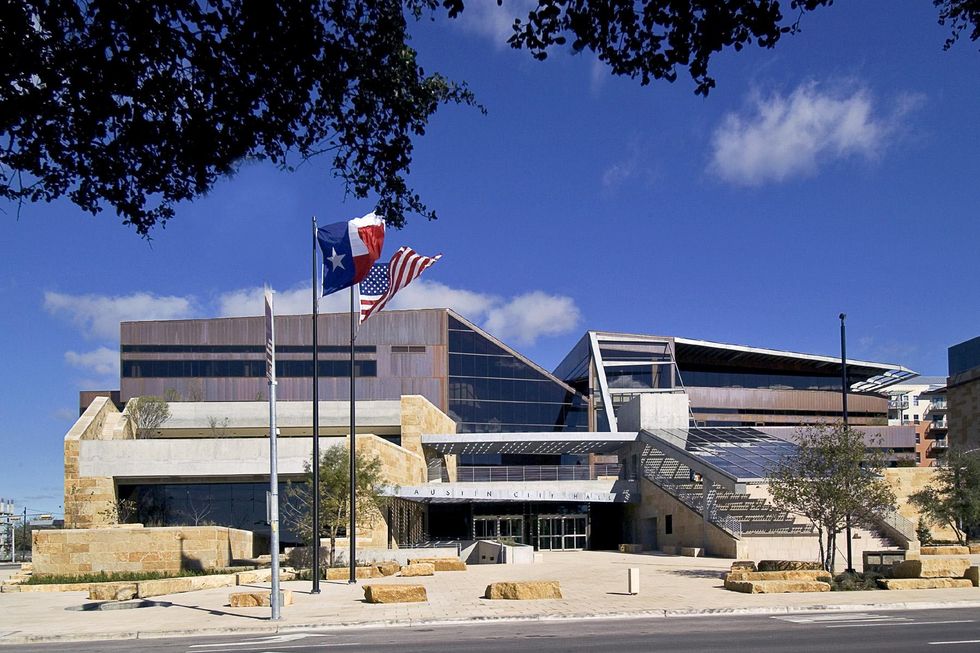 Austin's City Hall was constructed with native Texas limestone and built with sustainability in mind. (Hensel Phelps)
A University of Texas graduate and 30-year employee, Winans said that the company's 2004 City Hall project felt most impactful to the community. The building, built from both native limestone and recycled materials, embraced sustainability and high-tech qualities, including solar panels in its garage, while maintaining a classic Texan identity.
"It's a very hard industry to be a part of, but it's also very rewarding," Winans said. "For me, City Hall means a lot because the back in the day, we called it 'The Jewel,' and so it's great to be part of that."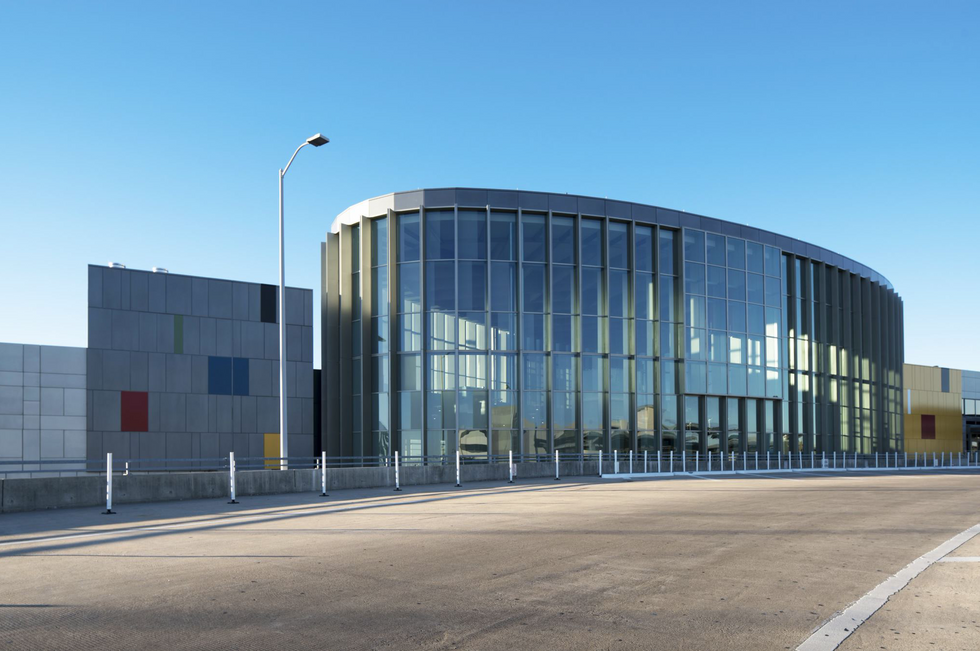 The company has constructed at Austin-Bergstrom International Airport in the past and will continue to help expand the airport. (Hensel Phelps)
With 50 years under its belt, Winans said the company will continue to work on the "endless" development opportunities coming to the city, from expansion of the rapidly-growing Austin-Bergstrom International Airport to projects in the tech sector.
"Everybody seems to want to come to Austin," Winans said. "It'd be nice if things did kind of spread out a little bit, but right now there's still a very eager push to develop in and around Central Texas and I think (Hensel Phelps) will be a major part of that."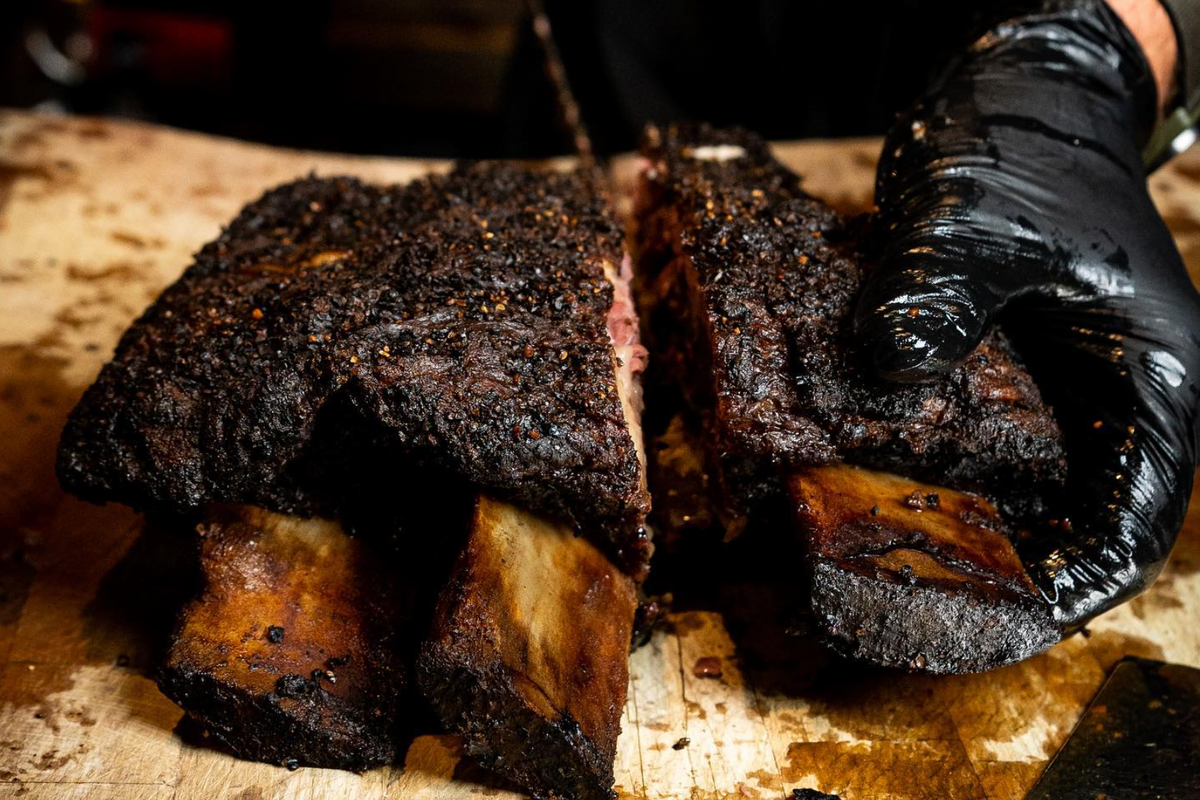 Austin and fellow Texas cities unsurprisingly dominated a new list ranking the top U.S. cities for barbecue.
In a ranking by Clever Real Estate, the capital city ranked No. 2, only beat out by San Antonio. San Jose, California; Nashville, Tennessee; and Las Vegas, Nevada all rounded out the top 5 with Dallas at No. 12 and Houston at No. 18.
The ranking used different metrics to curate the ranking, including restaurants per capita, average Yelp rating and major barbecue events.
Central Texas is a hotbed for famous barbecue joints. Places like Franklin Barbecue promise a line almost year-round and others like Leroy and Lewis Barbecue offer a new school take on the classics.
According to the report, Austin had the second-highest average Yelp rating for BBQ restaurants (4.2 stars out of 5) and scored a 95 out of 100 in our Google Trends metric, which measures how often people search the web for BBQ-related terms. It also had more than double the average amount of barbecue joints per city studied.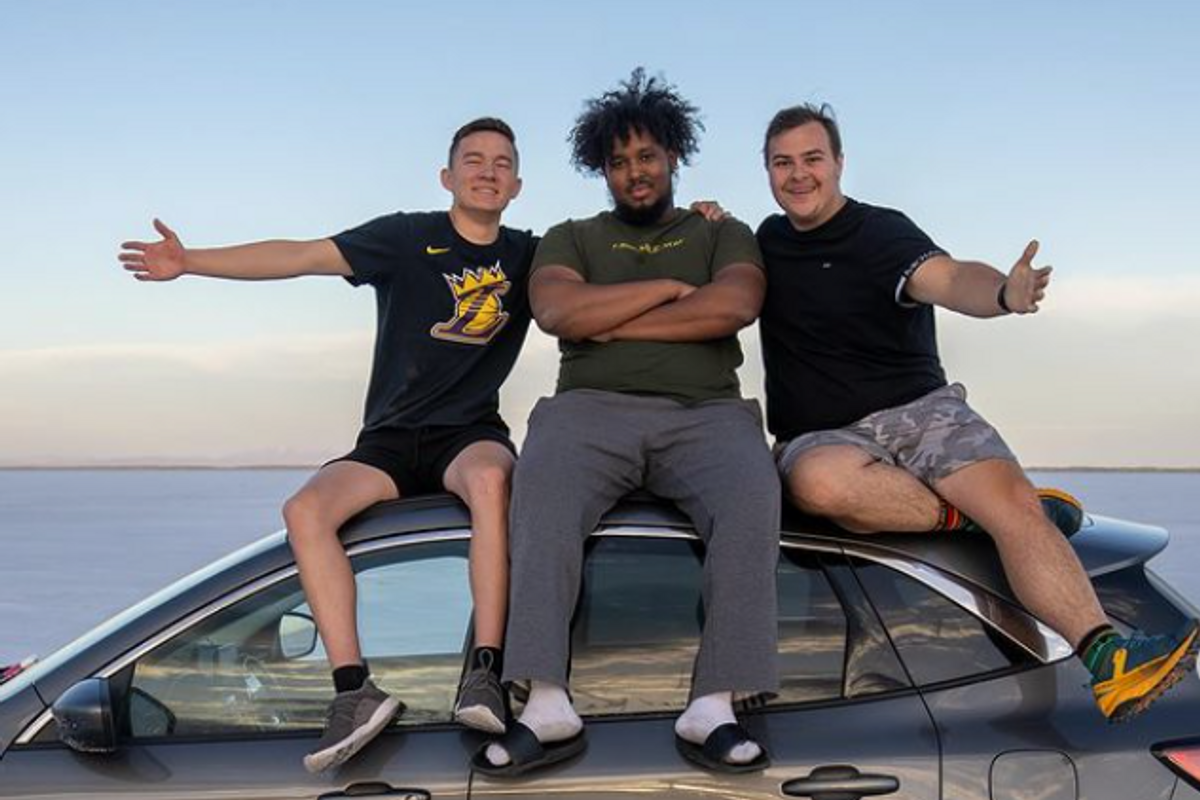 After more than 7,200 miles, 120 hours in the car and spending $12,000 on food, gas and airfare, Austinite Peter McConville now holds the world record for fastest visit to all 50 states.
McConville, along with friends Pasha Krechetov and Abdullahi Salah, completed the trip in five days, 13 hours and 10 minutes for his YouTube channel. The previous record, five days, 16 hours and 20 minutes, was held by Thomas Cannon and Justin Morris.
The trio started in Vermont on May 13, snaked through the continental U.S., hopped on a plane from Washington to Alaska, then Alaska to Hawaii, completing the trip to a round of applause on the plane for breaking the record.

"It finally started to hit me that not only were we really going to break this, but even with all the tiredness and the discomfort, this is definitely one of the best experiences that I have ever had," McConville said in the video.
Their trip will not be recognized in the Guinness Book of World Records, as McConville explained that cannonball runs are no longer accepted for being "too dangerous" in 1996. The group's achievement will be recorded by the All Fifty States Club.
Along the way, they visited landmarks like Times Square, Mount Rushmore, Anish Kapoor's Cloud Gate a.k.a. the "Bean" in Chicago, Bonneville Salt Flat and the Grand Canyon.
However, the rest of their trip was spent cutting bathroom, food and gas breaks to as short as possible. The trio was only able to shower once during the entire journey to make it.

After taking home the gold, McConville and his friends spent two days living the island life before heading back home.
"This is by far the hardest, craziest video I've done," McConville said. "I've always wanted to break a world record."