Get connected with our daily update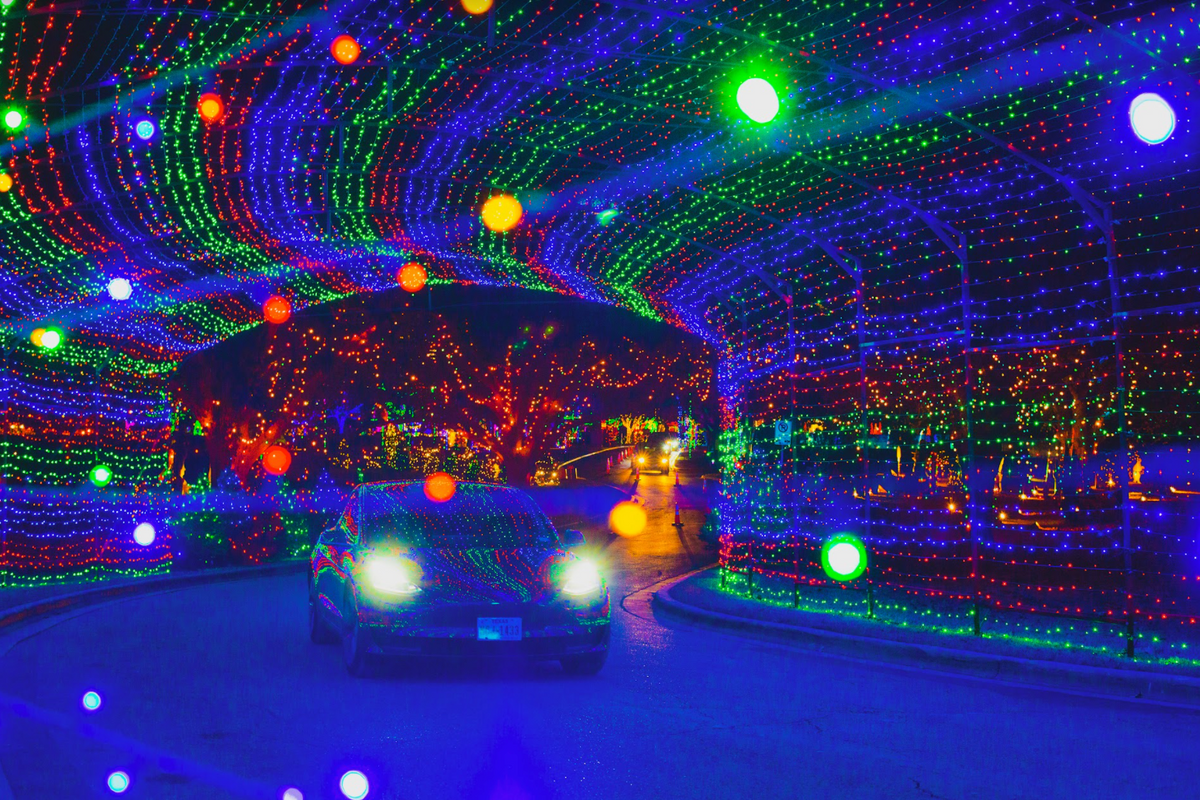 The holiday season is upon us, so get ready to celebrate with carols, snacks and light shows galore. Austin is full of holiday festivities spanning throughout all of December so get out and enjoy the cool weather while it lasts.
---
Don't miss these nine holiday-themed light shows.
Austin's most famous annual light show and a Readers Choice of USA Today's 10 Best Public Displays of Holiday Lights, the Trail of Lights will be drive-thru again this year Nov. 27-Dec. 31. For 57 years in a row, the Trail of Lights has lit up Zilker Park with games, food, local vendors and more than two million lights gleaming for the holidays. The event, as always, is free to the public and you can reserve slots here. The Zilker Tree is already up, so you can already see it if the holiday cheer is too much to bear.
Coming back for the second year in a row, Peppermint Parkway will transport you to COTALAND, where six million lights gleam and Christmas is just a one-mile drive away. The hybrid event will have you drive through the display of lights, dancing elves and unique little villages before you hit the walking plaza, where you can grab a bite to eat and meet Santa. Tickets range from $40-$95, some including a lap around the COTA track, running from Nov. 26-Dec. 26.
Dreamland Dripping Springs has been transformed into a winter wonderland—running throughout the month of December, the venue's first-ever holiday display is taking over with activities for the whole family. Plus, running from Nov. 20-Jan. 4, a pop-up ice skating rink will really bring the holiday cheer for $10 or $5 Monday specials. The lights display will feature half a million lights and warm, festive sips from the taproom.
With events galore for the holiday season, winter is really when the Hill Country Galleria thrives. Starting with its Light Up The Plaza event on Saturday from 6-8 p.m., where visitors can see Santa, gaze at the official lighting of the holiday tree and hear some live tunes from rock band American Authors. The Galleria will also hold a holiday market every Thursday, Friday and Saturday leading up to Christmas Eve and periodic photos with Santa at Buenos Aires Cafe.
Deck the Halls at the Driskill Hotel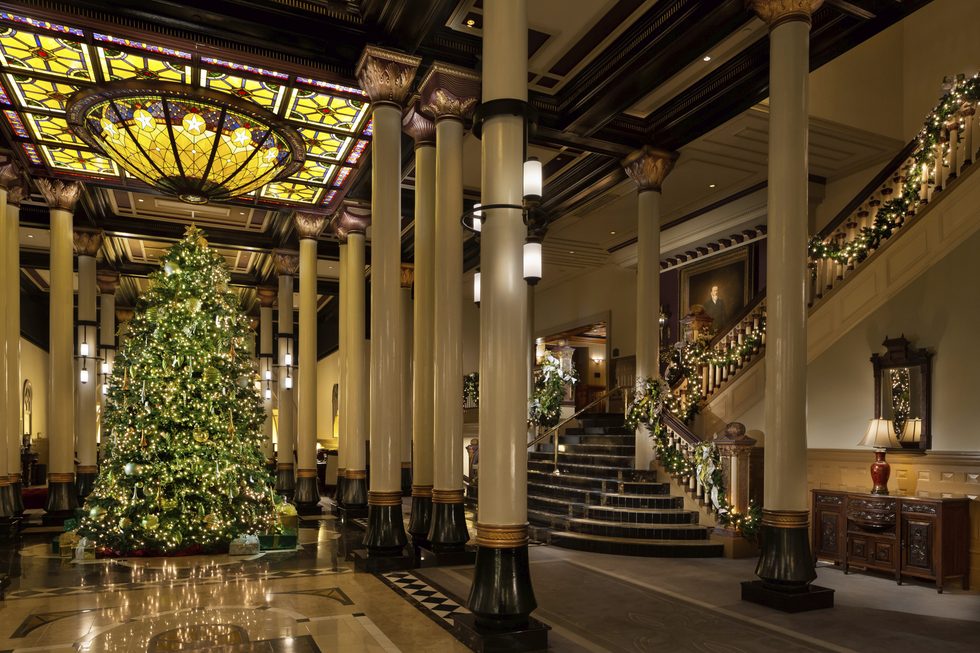 (Courtesy of the Driskill Hotel)
This holiday season, the Driskill will deck out every nook and cranny of the historic hotel from the grand staircase to the 16-foot Christmas tree in the lobby to be lit on a Dec. 1 ceremony that will be open to the public. Touches of Driskill festivities can also be seen at Dell Children's Hospital with a gingerbread village for its annual "Cookies for Caring" event.
Kicking off the lighting of the tree on Saturday, Dec. 4, Austinites will gather on the steps of the Texas Capitol at 6 p.m. to sing the 45-foot tree to life. Afterward, local band Los Coast will close out the night with a free concert. The fun doesn't stop there though as the Downtown Austin Alliance will host the Downtown Holiday Stroll, with "holiday passports" and stamps to collect for local restaurants and stores, and a Frida Friday Holiday Market at Republic Square.
Combining festive holiday lights and the beautiful native plants of Central Texas, Luminations at the Wildflower Center is back with thousands of lights, luminarias and a lit-up look at Fortlandia. This year will also feature an interactive light maze called "silvana" by Ben Busche of architecture firm Brut Deluxe, which will be the maze's first appearance in North America. The event will run Thursdays-Sundays from Dec. 2-Jan. 30 for $10-$25 per person.
Reserved tables are back for Mozart's Coffee Roasters annual Christmas Lights Show for $20 four-person tables and $30 six-person tables—so get your tickets early because these tables are likely to sell out. The light show will also feature a festival-style Bavarian marketplace for those last-minute gifts. If you're too late to reserve a table, don't worry, there will be standing room available for free so come one, come all, and come early for parking.
From Dec. 2-4, Old Settlers Park will light up with holiday displays, family activities, festive refreshments and live music. Watch the balloons hover above the lake as you sip on a hot chocolate or give to those in need, with stands for Round Rock Operation Blue Santa, which is taking toys for kids in need, the Play For All Foundation, which is accepting cash donations for disabled children, and the People & Parks Foundation, accepting cash donations for green space in the community. Admission to the event is free, along with most of the activities in the park.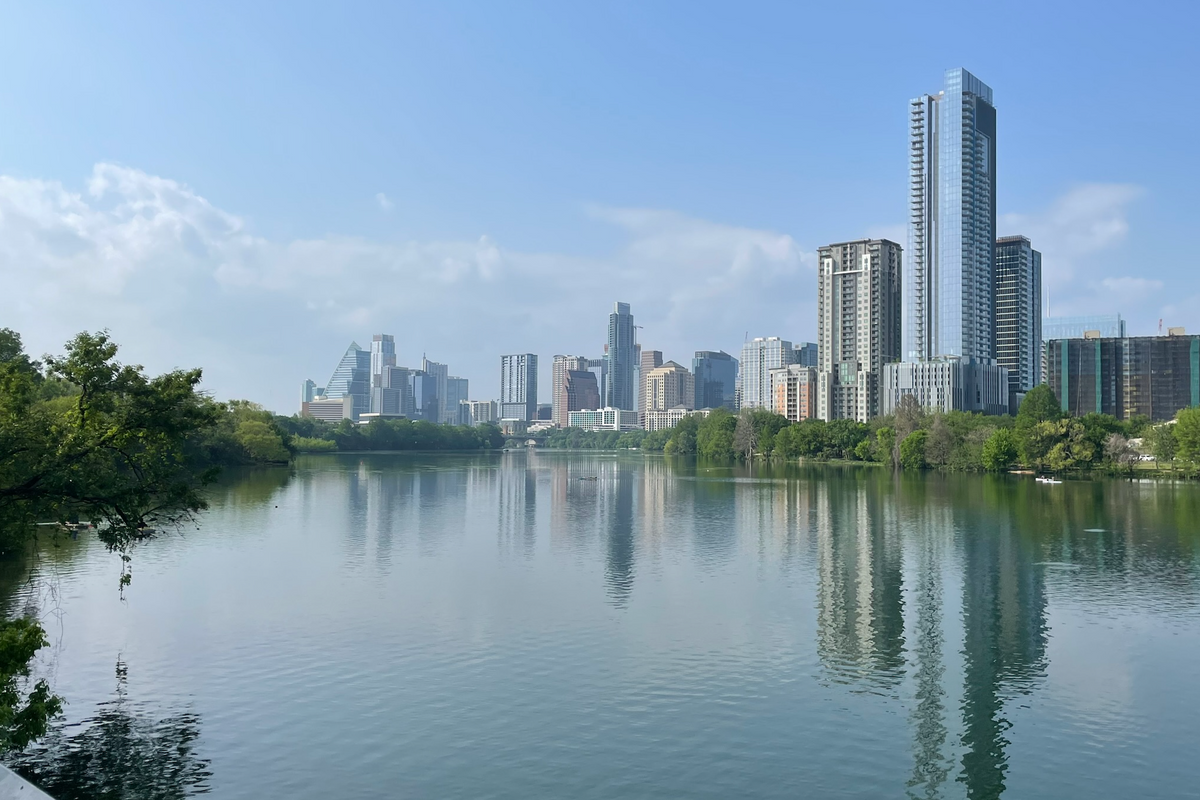 We've all heard it before, 'Austin isn't what it used to be,' despite residents complaining about their beloved city morphing since the 1880s. However, that's not to say Austin hasn't changed.
With expansive population growth, new businesses steadily flowing in, celebrities snapping up local property and constant new development, Austin is making its way through some growing pains.
Here are some of the parts of the city longtime Austinites gripe about and newcomers don't notice.
South Congress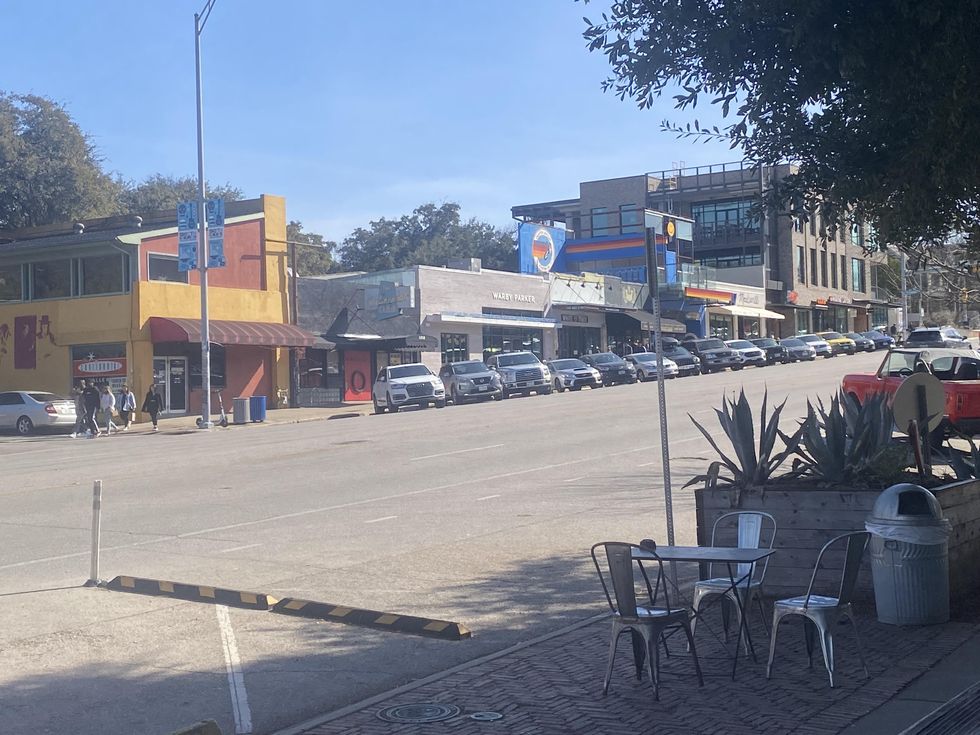 (Laura Figi/Austonia)
From its origins as a pseudo-red light in the 1990s to its emerging identity as a luxury shopping center and tourist destination, South Congress has been the epicenter of change in Austin. While many legacy businesses—think Prima Dora, Güero's Taco Bar and The Continental Club—are still operating, it has also seen its fair share of closures since the pandemic: Most recently, Lucy in Disguise with Diamonds announced it would closing.
the south congress area is raising my blood pressure

— woman (@fiorellino__1) August 6, 2022
For each closure, there has been a handful of new openings, namely along Music Lane, which was completed in spring 2020. The new strip has brought crowds to luxury stores and restaurants that are typically reserved for the likes of The Domain, like designer brand Hermès, social club Soho House and luxury perfumery Le Labo. One person's sadness about the change is anothers excitement.
High-rise towers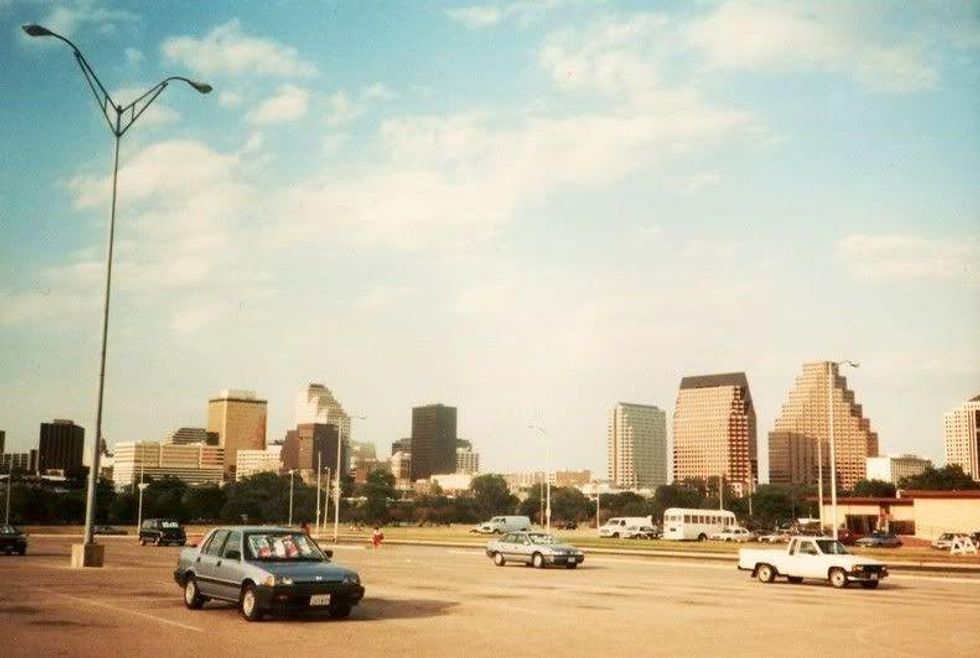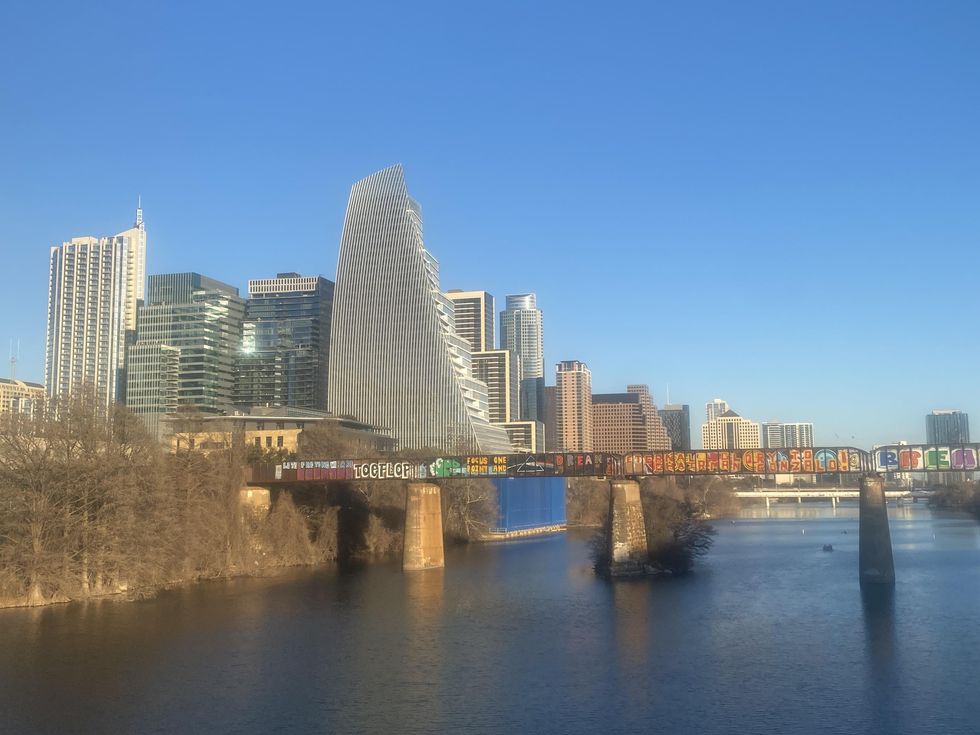 Since 2019, Austin has added 32 new buildings to its skyline, with another 28 under construction and yet another 25 in the proposal stage according to a June Downtown Austin Alliance report. In the words of the antique Austin-American Statesman in 1936, "Rip Van Winkle would have rubbed his eyes in amazement," upon seeing the difference just 10 years can bring to the skyline.
While newcomers, especially tech executives, look forward to moving into the newest high rises, they mean big changes for long-time Austinites. The new towers mean the closure of Rainey Street favorites, as well as the 4th Street Warehouse District.
Making restaurant reservations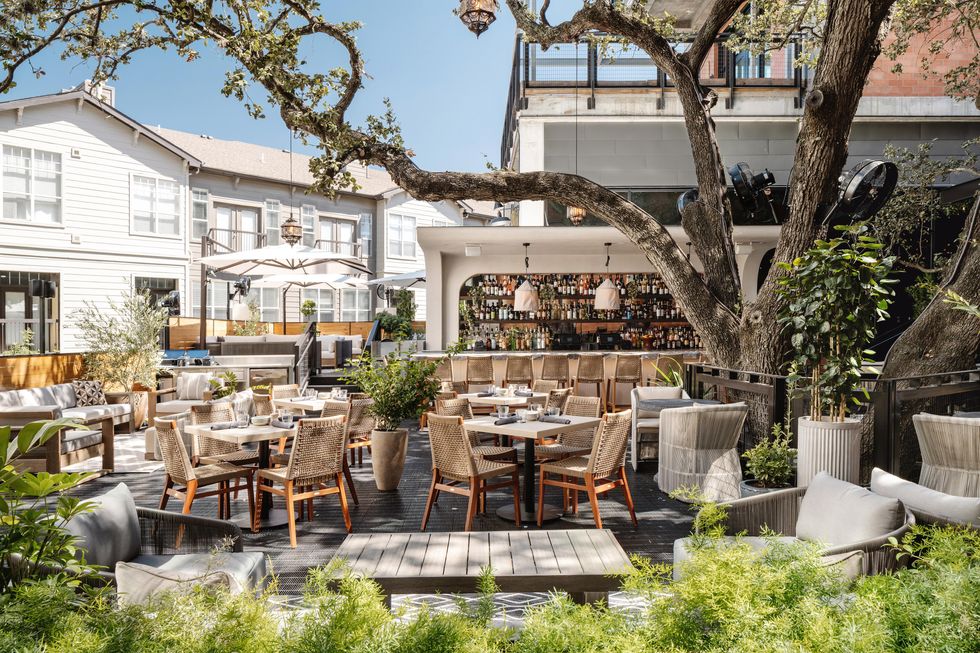 (Aba)
One of the most universal complaints about the 'new' Austin, from locals and visitors alike, is the need to make a reservation at most restaurants in town. This is a big change for locals that have lived here most of their life—you rarely had to make reservations pre-pandemic. And while this isn't loved by newer Austinites, it's the norm they know.
While you can still find walk-in options—think Lou's, Taquero Mucho, Magnolia Cafe and Terry Black's Barbecue—most restaurants with two or more dollar signs on reservation sites like Resy are likely to require a reservation… likely a month or more in advance.
According to
Open Table,
some of the hardest places to get a reservation are celebrity hotspot Aba, James Beard Foundation Award-winning restaurant El Naranjo, Lady Bird Lake rooftop bar P6, sushi restaurant Uchi and farm-to-table restaurant Emmer & Rye. You'll need to break out your calendar for those.
The Domain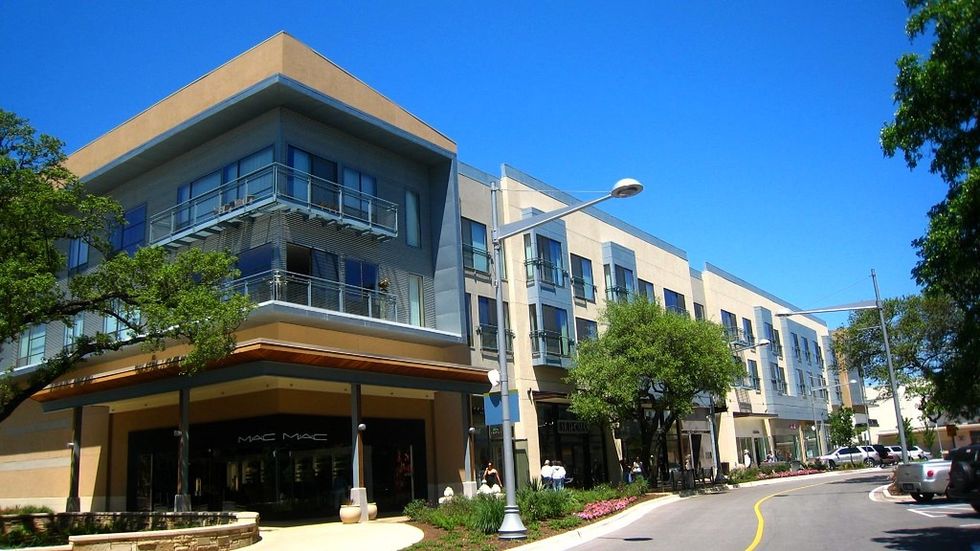 (Peter French/CC)
This massive development in North Austin is the go-to stop for luxury brands like Gucci, Anthropologie, Louis Vuitton, Tiffany & Co. and Restoration Hardware. Split into two sides: The Domain and Domain NORTHSIDE. Originally opened in 2007, The Domain has changed drastically in its 15 years of business and is often called Austin's "second downtown" but that still doesn't change the fact that it still feels like a new area to longtime residents.
Smart City
apartment locator Maddie Hastings
said she doesn't often lease locals at The Domain, mostly people from out of town, and when she does, they don't typically stay more than a year. Still, for newcomers, it's a fun development to work, eat and play.
Austin FC vs. UT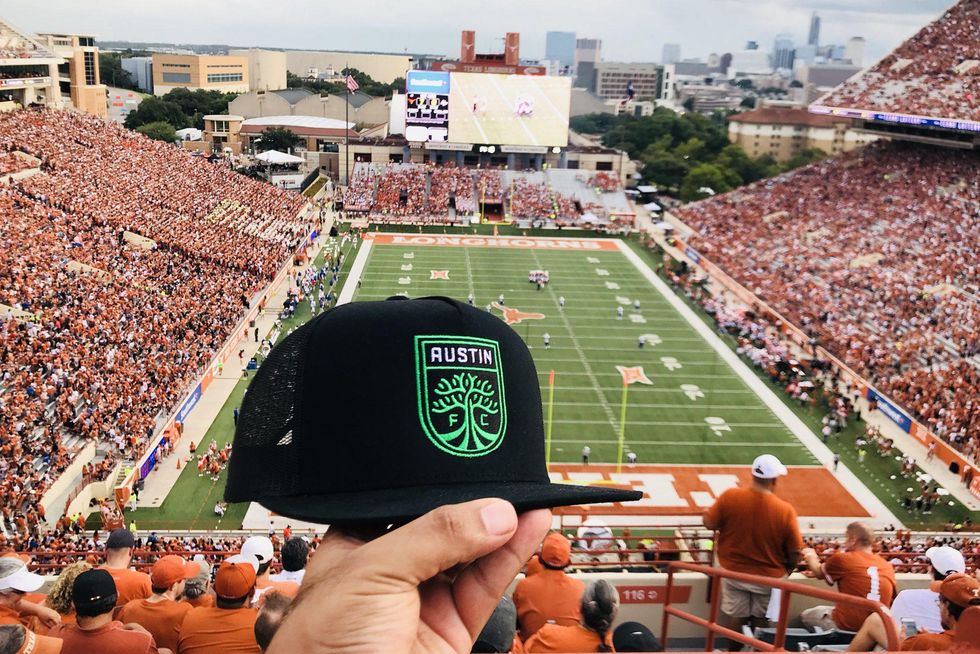 (Jay Torres)
Verde has yet to stamp out that burnt orange cult following in town. Austin FC has gained a steady following despite only being on its second MLS season, but the University of Austin has strength in numbers from the hundreds of thousands of Longhorns who have graduated from the famous school living both in and outside of Austin.
Longhorns fans are often older Austnites or those that have graduated from the school. But for newer Austnites, they don't have a connection to the school and are instantly welcomed into the diverse and fresh MLS team.
That said, Austin FC and Longhorn fans seem to be peacefully coexisting, with part-owner and UT alum Matthew McConaughey saying "the more, the merrier."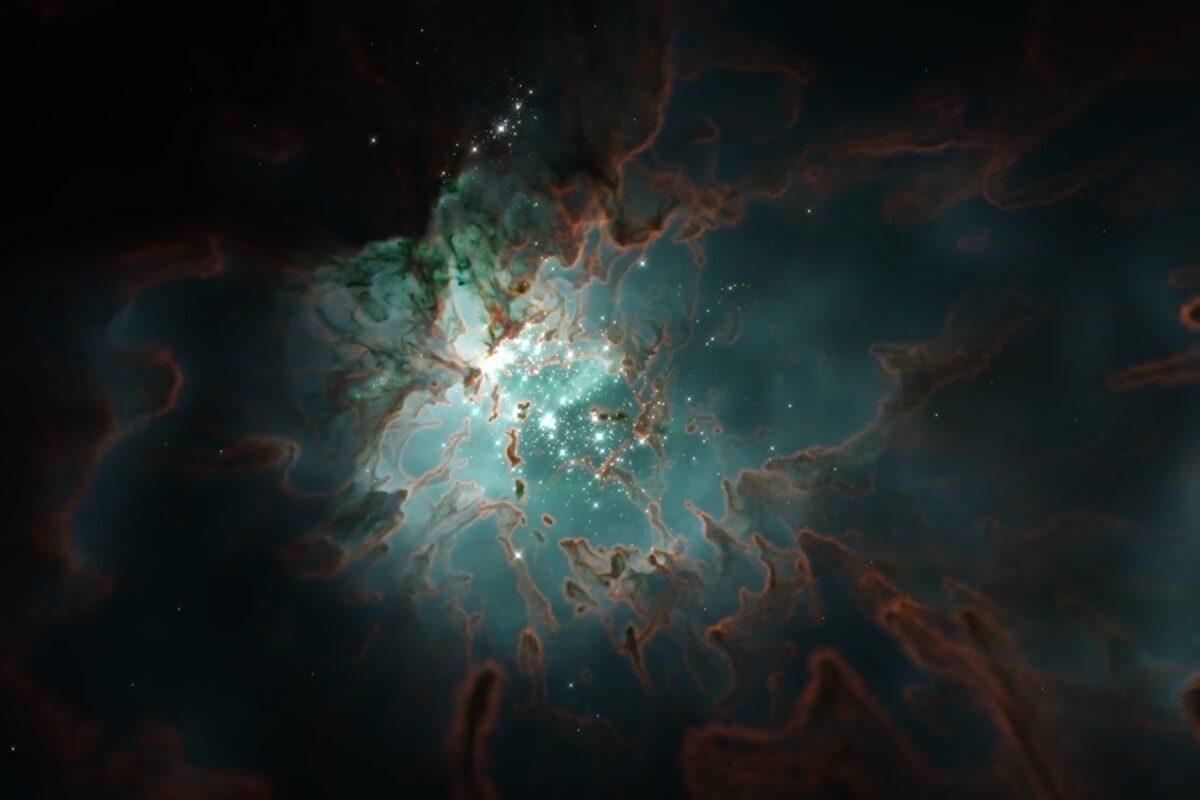 The stars aligned for a breakthrough discovery.
A collaborative team led by researchers from the University of Texas at Austin has found that star formation is a self-regulatory process. This understanding could lead to more information on star formation within our own and far away galaxies.
Every population of stars in our galaxy, and in the dwarf galaxies surrounding us, has the same balance for the mass distribution of stars, or what astronomers call the initial mass function. This has confused astronomers for decades since the stars in other galaxies were born under different conditions over billions of years.
So the researchers carried out simulations that were the first of their kind. Essentially, they follow the formation of individual stars in a collapsing giant cloud while also capturing how these newly formed stars interact with their surroundings by giving off light and shedding mass in a phenomenon known as "stellar feedback."
"For a long time, we have been asking why," said Dávid Guszejnov, a postdoctoral fellow at the Department of Astronomy at UT. "Our simulations followed stars from birth to the natural endpoint of their formation to solve this mystery."
The research was completed on two of the most powerful supercomputers in the world and was part of an initiative known as the STARFORGE Project, which is co-lead by UT Austin and the Carnegie Observatories.