Get connected with our daily update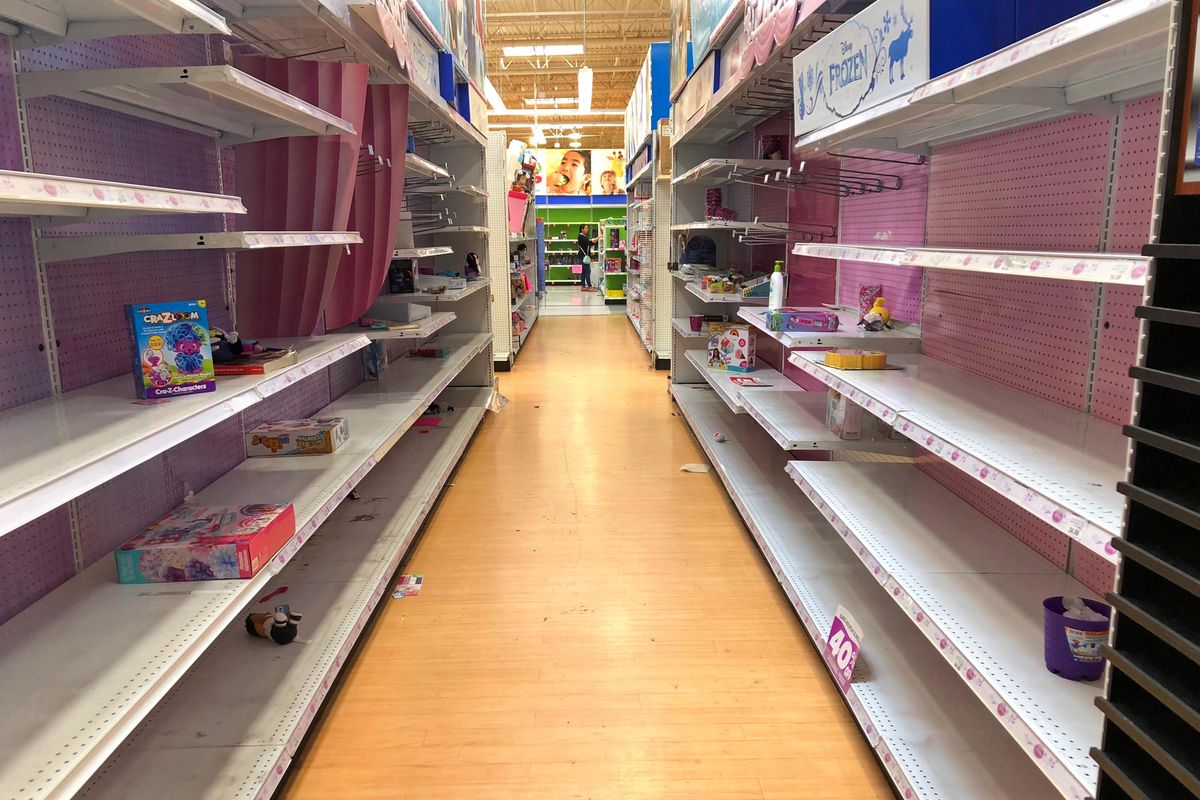 The holidays are quickly approaching, and if you think it's just a little too early to begin your Christmas shopping, well think again.
Thanks to massive and widespread shortages in the global supply chain, among other factors, this year's gifts may be hard to find and slow to arrive.
---
"We're genuinely concerned about adequate stock to accommodate this upcoming holiday season. With last year being a bit of a bust for holiday celebrations, there's a massive amount of pent-up demand for the holidays this year and stock across the board won't be able to keep up anywhere," said Robby Pettinato, partner and buyer for Toy Joy, Yummi Joy, Wild About Music and Austin Rocks. "The toy aisles at Walmart and Target are incredibly empty, so I'm grateful we've had enough stock allocated to us by our vendors to have a great selection for now."
What IS happening with the global supply chain right now?
Due to a variety of factors, including the COVID-19 pandemic, an increase in online consumer purchases, shortages of cargo ships and shipping containers and a lack of available warehouse and retail workers, the global supply chain is incredibly unstable right now.
"From every step of the process, all the way from product inception, manufacturing, overseas shipping and delivery to our stores, everything is bottlenecked at each step," Pettinato said. "Where as historically most vendors would fulfill 95% of an order within a few days, we're looking at some vendors taking up to three months to process an order and only receiving about 40% of the order. This has made keeping our shelves stocked much more difficult."
How does this instability impact shoppers, both at local shops and big-box retailers?
Don't be surprised to see empty shelves, inconsistent product offerings and shipping delays across the board.
Jeanne Cooper, owner of C'est Chic boutique in Southwest Austin, said many of the items she's ordered for holiday sales are arriving "incomplete or not at all."
"One particular candle line, which used to ship the next day, is now taking weeks because the jars are made overseas," she said. "We've heard from several vendors that their merchandise is sitting on cargo containers at U.S. ports and there is a delay in getting the items to local warehouses. In addition, several vendors are adding surcharges to shipping charges because of their increased freight costs."
Pettinato said "sales have suffered" due to a lack of actual product in the store over the last year, which has, in turn, resulted in an increase in product costs.
"Because of labor and material shortages, manufacturing has increased in price. Similarly, a lack of shipping containers has caused absurd spikes in shipping costs overseas. One vendor told me that what was usually a $1,000 container now costs him $12,000 and is taking several months longer to ship," he said. "All of these costs are passed down at every level, and inevitably are passed down to us as a retailer. This means we have to increase our pricing as well so we can continue to do our best to pay our staff a living wage in an increasingly expensive city."
What should I expect when it comes to shipping?
On Oct. 3, the U.S. Postal Service temporarily raised shipping rates through Dec. 26 for "commercial and retail domestic competitive parcels." This rate increase is in response to anticipated heightened peak-season package and shipping demand, which in turn results in extra handling costs. UPS and FedEx also implemented rate increases in early October. USPS also implemented a similar rate adjustment in 2020.
USPS deadlines include Nov. 6 for APO/FPO/DPO USPS Retail Ground service; Dec. 9 for APO/FPO/DPO Priority Mail and First-Class Mail; Dec. 15 for USPS Retail Ground service; Dec. 17 for First-Class Mail service and First-Class packages; Dec. 18 for Priority Mail service; and Dec. 23 for Priority Mail Express service.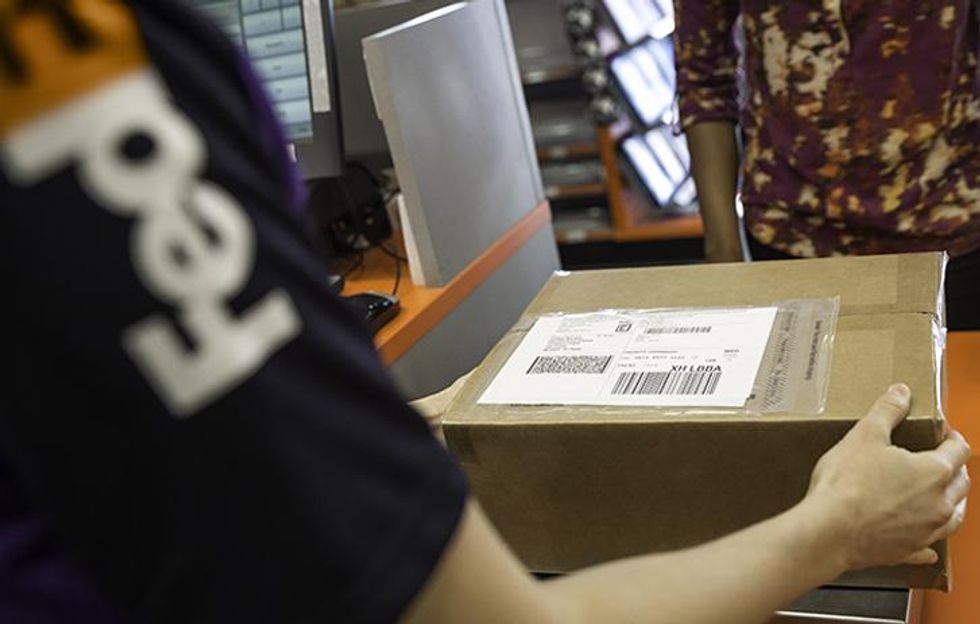 What tips do you have for getting the gifts I want?
Shop early. Like now. If you wait until you would typically be making holiday purchases, it will be too late. Also, if you see an item on the shelf, buy it. Even if you can find it online, there's no telling how long it will take to arrive at your doorstep. If you do make a purchase online, see if you can pick it up in-store to avoid shipping wait times.
Shop local. Support local businesses by shopping in person. You'll leave with products in hand and know that you're helping to support the local community.
Be flexible. If you can't find the exact item you're looking for, this year, it's worth compromising for something similar.
Be creative. In addition to stores like Target and Walmart, consider retailers such as Five Below, Kohl's and Macy's that might carry the same stock.
If you wait, expect to pay. Everything from retail costs to shipping costs will likely spike further the closer it gets to the holidays. If you're adamant about a certain item and you find it in stock, it might be worth paying for expedited shipping with tracking to ensure that it actually arrives.
What are this season's hot gifts, and how can I get them?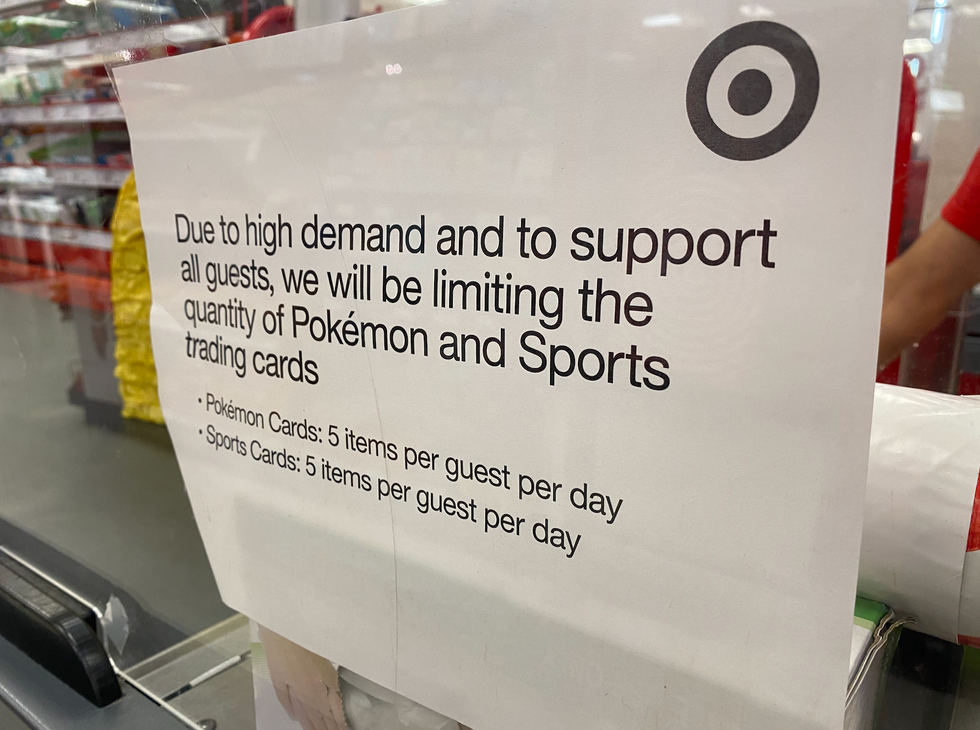 Gaming devices: The Sony PlayStation 5 and Microsoft Xbox remain among the hottest gaming devices for the 2021 holidays, and they're consistently difficult to find, particularly the PS5. Check sites such as Best Buy, GameStop, Target, Walmart and Amazon regularly for updates on restock efforts, or follow sites like Tom's Guide, which aggregate restocking information. You can also consider a somewhat easier-to-find option such as the Nintendo Switch, which has fairly wide availability at this point in time.
Apple products: In September, Apple introduced a suite of new products, including the iPhone 13, Apple Watch 7, iPad 9 and the iPad mini 6. More products could also be announced by the end of the year. While these products show availability online, it's ideal to purchase in store – either with Apple directly or with your cell carrier -- to avoid shipping delays. Both of Austin's Apple stores – Apple Barton Creek and Apple Domain NORTHSIDE – show product availability and accept shopping reservations.
Toys: Toys are another area that are expected to have limited availability and long shipping delays. As of right now, toys such as L.O.L. Surprise! O.M.G. Dolls, Star Wars "Mandalorian" items and Roblox- and Minecraft-themed items are showing as in stock at local stores. It's hard to say how long that will last, though. Also, you might start seeing limitations on some items, as seen with Pokemon and sports cards at Target.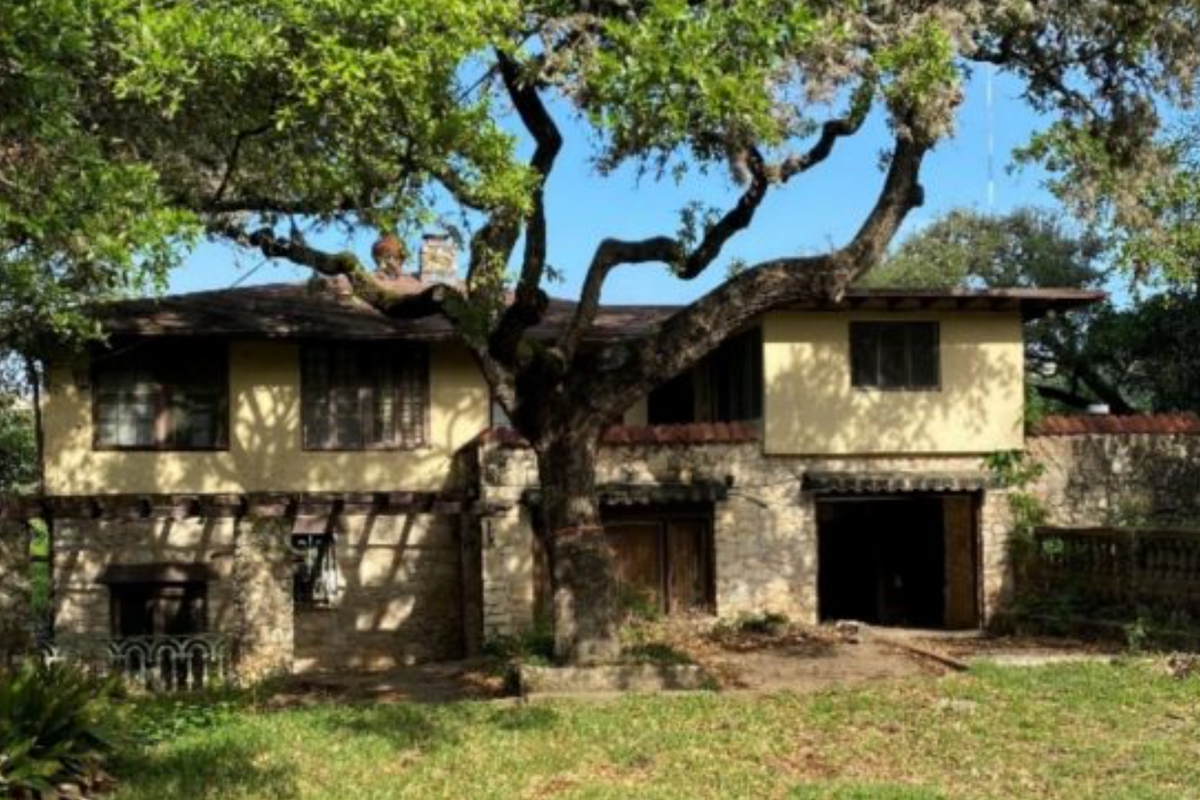 Austin Monitor
By Jonathan Lee
The Planning Commission was split Tuesday on whether to help save an eclectic lakefront estate from demolition by zoning it historic amid concerns over tax breaks and the likelihood that a previous owner participated in segregation as a business owner.
The property in question, known as the Delisle House, is located at 2002 Scenic Drive in Tarrytown. The main house, with Spanish and Modern influences, was built in 1923 by Raymond Delisle, an optician. A Gothic Revival accessory apartment was built in 1946. The current owner applied to demolish the structures in order to build a new home.'
Historic preservationists, for their part, overwhelmingly support historic zoning, which would preserve the buildings in perpetuity. The Historic Landmark Commission unanimously voted to initiate historic zoning in July, citing architectural significance, landscape features and association to historic figures. City staffers recommend historic zoning, calling both structures one-of-a-kind examples of vernacular architecture.
Tarrytown neighbors have also banded together to stop the demolition. Many have written letters, and a few spoke at the meeting. "How could anyone buy this property with the intent of destroying it?" Ila Falvey said. "I think it's an architectural treasure."
Michael Whellan, an attorney representing the property owner, said that the claims made by preservationists are shaky. The buildings are run down, he said, and have had substantial renovations. A structural engineer hired by the owner said any attempt at preservation would involve tearing down and rebuilding – an undertaking Whellan said would likely cost millions.
Whellan also argued that any historical significance derived from the property's association with Delisle and longtime owner C.H. Slator is dubious. "These men are not noted for any civic, philanthropic or historic impact," he said.
What's more, according to Whellan, Slator likely participated in segregation as the owner of the Tavern on North Lamar Boulevard between 1953 and 1960.
A city staffer, however, said she found no evidence to support the claim. "We would never landmark a property where a segregationist lived, or there was a racist person," Kimberly Collins with the Historic Preservation Office said.
Commissioner Awais Azhar couldn't support historic zoning in part due to lingering uncertainty about Slator. "Focusing on that factor is not here to disparage an individual or family. It is not about playing the race card. This is an important assertion for us to consider as Planning commissioners," Azhar said.
Commissioner Carmen Llanes Pulido said that allegations of racism should come as no surprise. "We're talking about white male property owners in the 1950s, in Austin, on the west side – and of course they were racist," she said. But she argued that allowing the house to be demolished based on these grounds does nothing to help people of color who have been harmed by racism and segregation.
The question of tax breaks was also controversial. Michael Gaudini, representing the property owner, said that the tax breaks associated with historic zoning would exacerbate inequality by shifting property tax burdens to less affluent communities. City staffers estimate that the property, appraised at $3.5 million, would get either a $8,500 or $16,107 property tax break annually, depending on whether a homestead exemption is applied.
Commissioner Grayson Cox preferred the commission focus not on tax breaks but on whether the structures merit preservation. "To me, nothing in the historic preservation criteria lists, is this person deserving of a tax break or not?"
Azhar, on the other hand, said he plans to propose a code amendment getting rid of city property tax breaks for historic properties.
The commission fell one vote short of recommending historic zoning, with six commissioners in support and three opposed. Azhar and commissioners Claire Hempel and Greg Anderson voted against.
The odds of City Council zoning over an owner's wishes are slim. Nine out of 11 members must vote in favor, and there have only been a handful of such cases over the past several decades.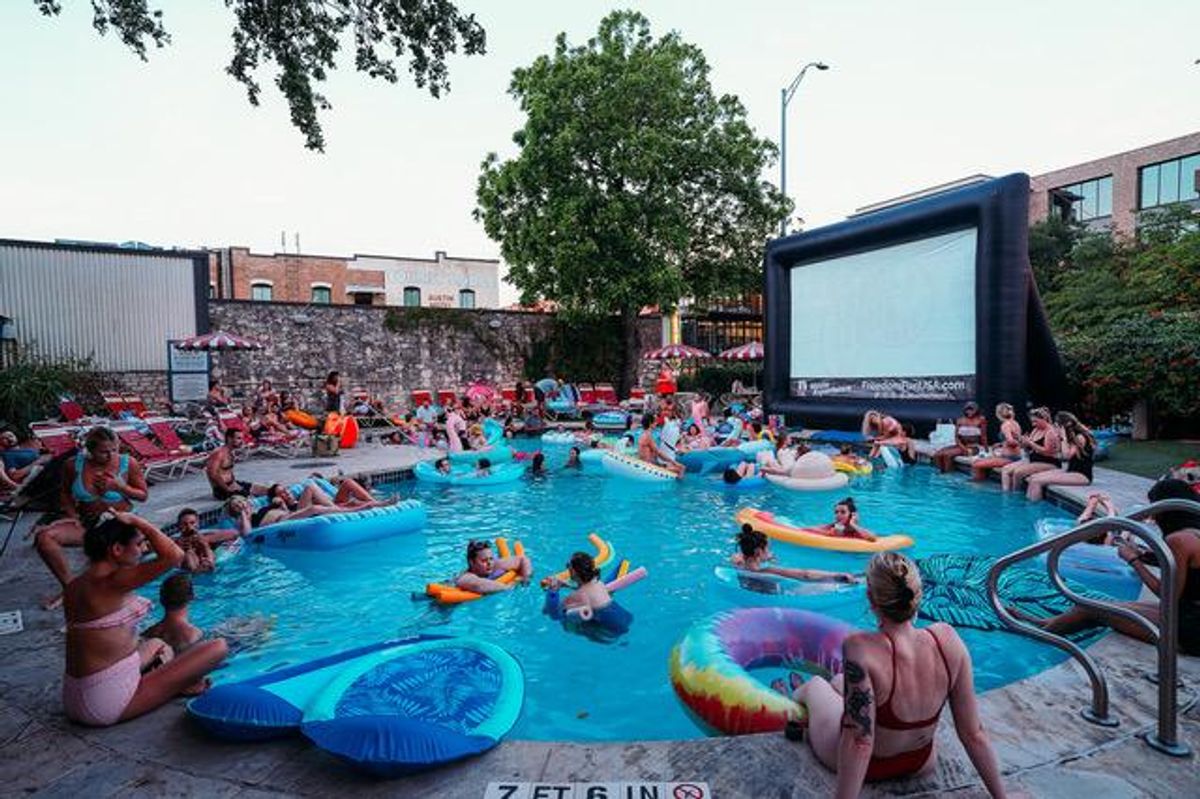 Austin Motel
What's new in Austin food & drink this week:
Nau's Enfield Drug closing after losing their lease. Did McGuire Moorman Lambert buy the building, with its vintage soda fountain?
Nixta Taqueria Chef Edgar Rico named to Time Magazine's Time 100 Next influencer list, after winning a James Beard Award earlier this year.
Question: From what BBQ joint did pescatarian Harry Styles order food this week?
Austin Motel is opening the pool and pool bar Wednesday nights in October for Freaky Floats.
Vincent's on the Lake closing due to "economic conditions and low water levels [at Lake Travis]."
Cenote has closed its Windsor Park location. The East Cesar Chavez location remains open.
The Steeping Room on N. Lamar has closed.
Local startup It's Skinnyscored new financing for its gluten-free pasta business.
P. Terry's opened a new location in Kyle, at 18940 IH-35.