Get connected with our daily update
The holidays are quickly approaching, and if you think it's just a little too early to begin your Christmas shopping, well think again.
Thanks to massive and widespread shortages in the global supply chain, among other factors, this year's gifts may be hard to find and slow to arrive.
---
"We're genuinely concerned about adequate stock to accommodate this upcoming holiday season. With last year being a bit of a bust for holiday celebrations, there's a massive amount of pent-up demand for the holidays this year and stock across the board won't be able to keep up anywhere," said Robby Pettinato, partner and buyer for Toy Joy, Yummi Joy, Wild About Music and Austin Rocks. "The toy aisles at Walmart and Target are incredibly empty, so I'm grateful we've had enough stock allocated to us by our vendors to have a great selection for now."
What IS happening with the global supply chain right now?
Due to a variety of factors, including the COVID-19 pandemic, an increase in online consumer purchases, shortages of cargo ships and shipping containers and a lack of available warehouse and retail workers, the global supply chain is incredibly unstable right now.
"From every step of the process, all the way from product inception, manufacturing, overseas shipping and delivery to our stores, everything is bottlenecked at each step," Pettinato said. "Where as historically most vendors would fulfill 95% of an order within a few days, we're looking at some vendors taking up to three months to process an order and only receiving about 40% of the order. This has made keeping our shelves stocked much more difficult."
How does this instability impact shoppers, both at local shops and big-box retailers?
Don't be surprised to see empty shelves, inconsistent product offerings and shipping delays across the board.
Jeanne Cooper, owner of C'est Chic boutique in Southwest Austin, said many of the items she's ordered for holiday sales are arriving "incomplete or not at all."
"One particular candle line, which used to ship the next day, is now taking weeks because the jars are made overseas," she said. "We've heard from several vendors that their merchandise is sitting on cargo containers at U.S. ports and there is a delay in getting the items to local warehouses. In addition, several vendors are adding surcharges to shipping charges because of their increased freight costs."
Pettinato said "sales have suffered" due to a lack of actual product in the store over the last year, which has, in turn, resulted in an increase in product costs.
"Because of labor and material shortages, manufacturing has increased in price. Similarly, a lack of shipping containers has caused absurd spikes in shipping costs overseas. One vendor told me that what was usually a $1,000 container now costs him $12,000 and is taking several months longer to ship," he said. "All of these costs are passed down at every level, and inevitably are passed down to us as a retailer. This means we have to increase our pricing as well so we can continue to do our best to pay our staff a living wage in an increasingly expensive city."
What should I expect when it comes to shipping?
On Oct. 3, the U.S. Postal Service temporarily raised shipping rates through Dec. 26 for "commercial and retail domestic competitive parcels." This rate increase is in response to anticipated heightened peak-season package and shipping demand, which in turn results in extra handling costs. UPS and FedEx also implemented rate increases in early October. USPS also implemented a similar rate adjustment in 2020.
USPS deadlines include Nov. 6 for APO/FPO/DPO USPS Retail Ground service; Dec. 9 for APO/FPO/DPO Priority Mail and First-Class Mail; Dec. 15 for USPS Retail Ground service; Dec. 17 for First-Class Mail service and First-Class packages; Dec. 18 for Priority Mail service; and Dec. 23 for Priority Mail Express service.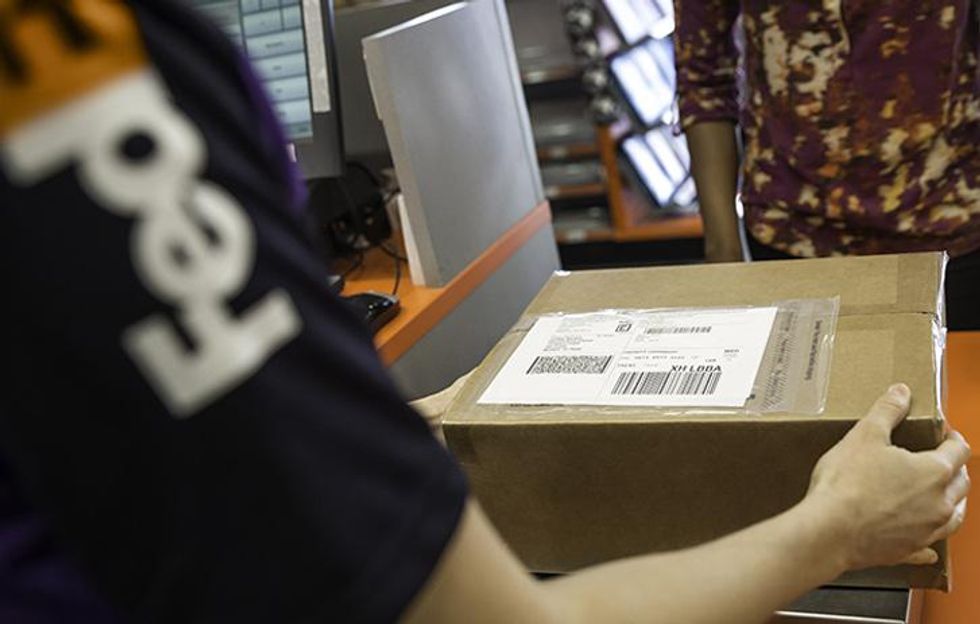 What tips do you have for getting the gifts I want?
Shop early. Like now. If you wait until you would typically be making holiday purchases, it will be too late. Also, if you see an item on the shelf, buy it. Even if you can find it online, there's no telling how long it will take to arrive at your doorstep. If you do make a purchase online, see if you can pick it up in-store to avoid shipping wait times.
Shop local. Support local businesses by shopping in person. You'll leave with products in hand and know that you're helping to support the local community.
Be flexible. If you can't find the exact item you're looking for, this year, it's worth compromising for something similar.
Be creative. In addition to stores like Target and Walmart, consider retailers such as Five Below, Kohl's and Macy's that might carry the same stock.
If you wait, expect to pay. Everything from retail costs to shipping costs will likely spike further the closer it gets to the holidays. If you're adamant about a certain item and you find it in stock, it might be worth paying for expedited shipping with tracking to ensure that it actually arrives.
What are this season's hot gifts, and how can I get them?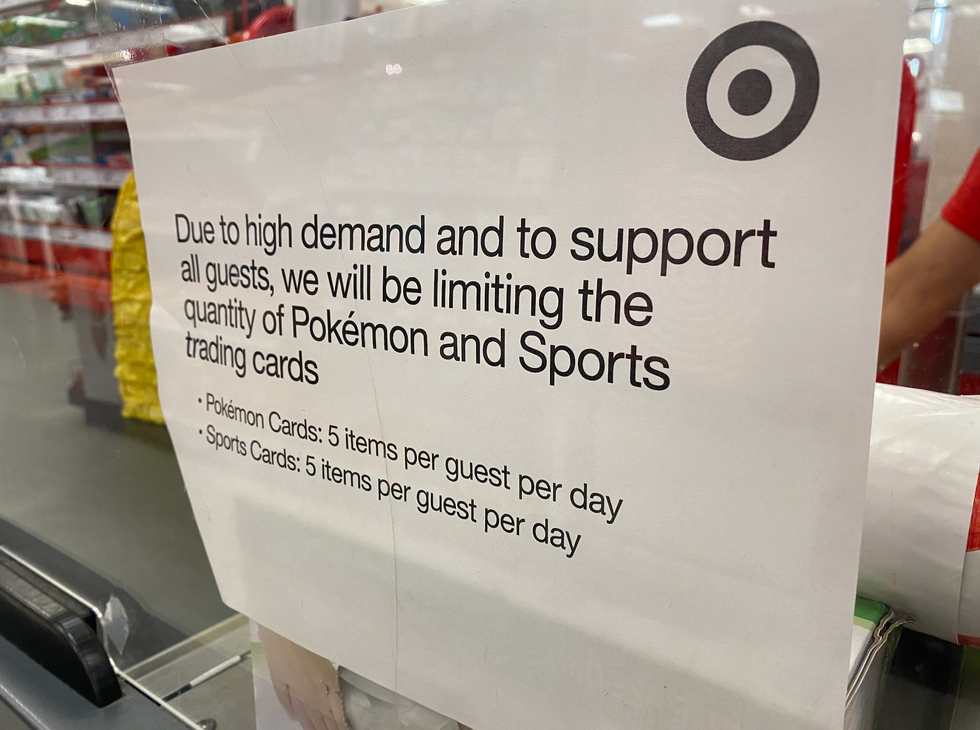 Gaming devices: The Sony PlayStation 5 and Microsoft Xbox remain among the hottest gaming devices for the 2021 holidays, and they're consistently difficult to find, particularly the PS5. Check sites such as Best Buy, GameStop, Target, Walmart and Amazon regularly for updates on restock efforts, or follow sites like Tom's Guide, which aggregate restocking information. You can also consider a somewhat easier-to-find option such as the Nintendo Switch, which has fairly wide availability at this point in time.
Apple products: In September, Apple introduced a suite of new products, including the iPhone 13, Apple Watch 7, iPad 9 and the iPad mini 6. More products could also be announced by the end of the year. While these products show availability online, it's ideal to purchase in store – either with Apple directly or with your cell carrier -- to avoid shipping delays. Both of Austin's Apple stores – Apple Barton Creek and Apple Domain NORTHSIDE – show product availability and accept shopping reservations.
Toys: Toys are another area that are expected to have limited availability and long shipping delays. As of right now, toys such as L.O.L. Surprise! O.M.G. Dolls, Star Wars "Mandalorian" items and Roblox- and Minecraft-themed items are showing as in stock at local stores. It's hard to say how long that will last, though. Also, you might start seeing limitations on some items, as seen with Pokemon and sports cards at Target.
Akins Early College High School, 10701 S. 1st St., is on lockdown as district police investigate a report of an "armed subject," Austin ISD Police Chief Ashley Gonzalez tweeted at 10:11 a.m. Wednesday.
As of 11:56 a.m., the involved parties have been identified and located. Students and staff are safe, Gonzalez tweeted, and no shots have been fired as of 11:09 a.m.
Parents are asked to refrain from going to campus.
This post will be updated as more information becomes available.
The Taylor Police Department is investigating an apparent murder-suicide that left four people dead on Tuesday.
Officers responded to a call at around 1 p.m. for a welfare check at 616 Symes St. in Taylor, Texas, where the Taylor Fire Department helped force entry into the home since it was locked, police said. Once inside, officers found four dead bodies. The names of the victims have not been released as police continue to contact relatives, but officers revealed they consisted of a 45-year-old woman, a 20-year-old woman, an 18-year-old man and a 57-year-old man.
Police believe the deaths to be a murder-suicide and are investigating with the help of the Williamson County Sheriff's Office and the Texas Rangers.
Later that day, another murder was reported in Taylor, which police say is unrelated.
Police responded to a shooting at 2100 Whistling Way around 4 p.m. Tuesday. They said a family member found 33-year-old Jonathan Hitch with a gunshot wound to his head. It is being investigated as a suspicious death.
No matter how long you've been in Austin, Samuel Grey Horse has probably been here longer than you and the spirit of his indigenous ancestors walked the land far before anyone living did. Born and raised in the capital city in 1961, the city has grown and changed all around him.
You've probably seen or heard of Grey Horse before—he's been called the "Sixth Street Cowboy" due to his penchant for riding his horses through the city streets, dressing up as Santa Claus during the holidays and making national news back in 2011 when he received a DUI while riding his mule down Sixth Street.
"I remember when I could see the capital from anywhere," Grey Horse told Austonia during a visit to his East Austin ranch. "I never thought or imagined that I would see Austin like this."
Now, living with his three horses, mule and dogs in East Austin on "the road that time forgot," Grey Horse lives the "Native" lifestyle; he cares for his horses, tends to his garden, holds sacred prayer ceremonies, writes music, sings with legendary musicians and occasionally films with Richard Linklater, director of "Dazed and Confused."
Just as Austin changed over the years, so too did Grey Horse. On June 26, 2010, he was in an accident that he credits for changing his life. While riding a racing horse, Grey Horse's saddle came loose and dragged him underneath for 150 yards. By the time they had stopped, Grey Horse had 12 broken ribs, collapsed lungs, a broken neck, broken clavicle, cracked skull, broken wrist and went into a coma.
"I had all the things done to me but that's how the universe teaches you," Grey Horse said. "They said I would never ride a horse again or walk correctly, but no, I don't live in that world, because where I went to with my coma. I was living in another world, in the other world's illusion."
His road to recovery was long, arduous, miraculous and aided by his horses: Big Tex, Big Red and mule Mula, who have all been in his care for well over a decade. Grey Horse said they took care of his "energy" when he needed them most. Despite the pain that ensued from horses, his accident drew the cross-species family together.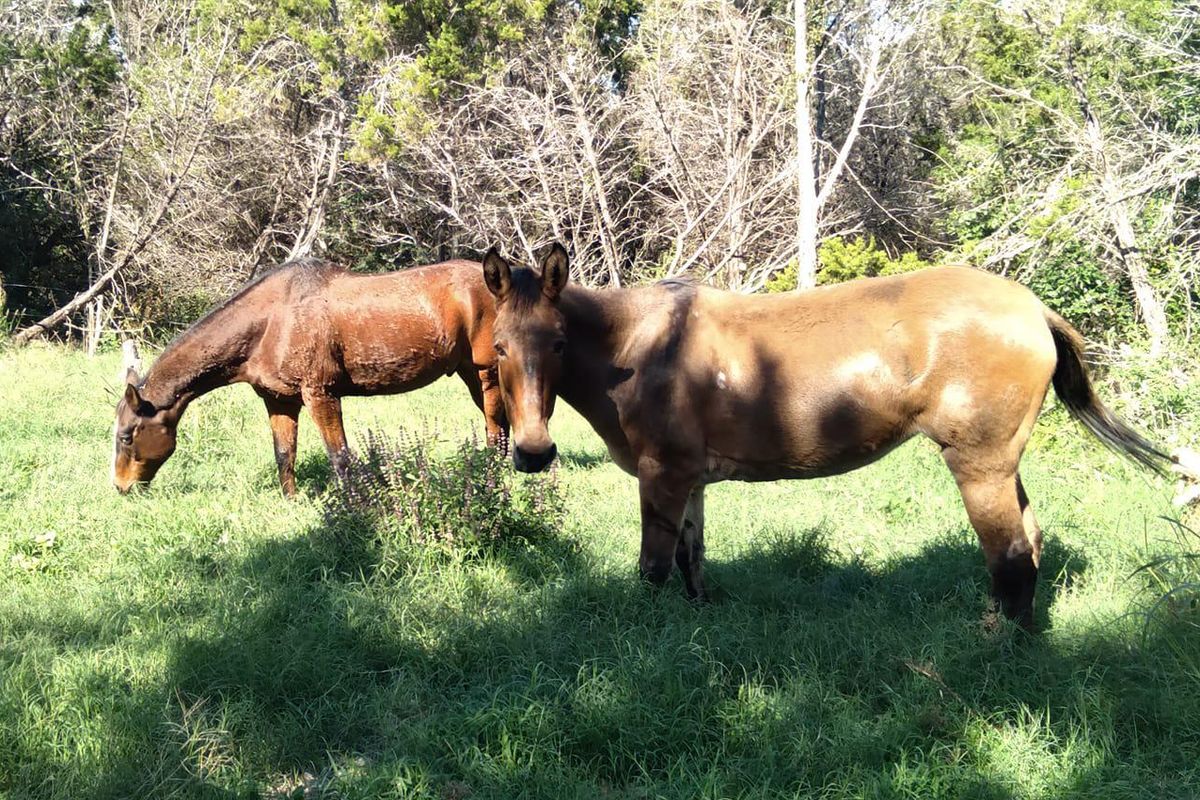 Big Red and Mula have been living with Grey Horse for 16 and 14 years, respectively. (Sam Grey Horse/Instagram)
"I ride them around town and share them with everybody because everything has a purpose," Grey Horse said. "You don't throw something away just because it's a little beat up. I was all beat up."
The winters are still painful for his joints but he powers through so he can bring joy to the people of Downtown Austin in his Santa Claus costume every year.

"I can't hurt because I'm Santa Claus, and I got to be Santa for the kids and everybody. I give them inspiration and energy, I make millions happy downtown," Grey Horse said. "I sing often with a cordless mic, my horses dance and they're happy. If I can make one person happy that makes a difference."
Though it was never his intention, a career in music found Grey Horse and it felt right due to his mother telling him as a child he would be a singer one day. Grey Horse recently returned from his tour with The Greyhounds and Sir Woman across Texas, Arkansas and Oklahoma.
(Laura Figi/Austonia)
His original song, "Crow Dog," is a tribute to his life and the people who have passed along their loving energy in it.

Show biz can't get enough of Grey Horse, who also models for Patagonia and Levi's; he taught Joe Jonas how to ride a horse for a video shoot. He is now working with a British filmmaker on a documentary, and was featured on episode 10 of Linklater's "That Animal Rescue Show."
"I sing with Grammy winners, which is very special to me, and I write songs about my life. Very magical stuff," Grey Horse said. "(The tour) was one of the best runs we've done for now—people are out and want to get out and the energy the guys bring is amazing."

You're certain to see Grey Horse around town if you spend some time near The Continental Club on South Congress or the Texas Capitol into the night. Until then, tok sha.
"There are no words for goodbye in my language, it's 'tok sha,'" Grey Horse said. "It means I'll see you again. I'll see you soon. I'll see you in the next life."