Get connected with our daily update
It's almost America's birthday and you know what that means—time to celebrate like it's 2019.
With fireworks, corn dog eating contests, cookouts and crawfish boils galore, Austin businesses and restaurants are pulling out all the stops to make up for lost time and get people excited to exercise the freedom to party. Happening all on Sunday, no matter who you spend the holiday with, you're guaranteed to find an event for anyone but here are a few options to get you started.
H-E-B Austin Symphony 4th of July Concert, 8 p.m.
The Austin Symphony Orchestra and the City of Austin are banding together for the return of its Fourth of July concert, putting on a symphonic and patriotic free concert under the stars. Enjoy vendors with food, crafts and gifts, as well as guest speakers who will kick off the event at Auditorium Shores and the Long Center, 701 W. Riverside Drive, ending the evening with a brilliant fireworks display over the expanding skyline.
Hill Country Galleria's Independence Day Festival, 4-10 p.m.
After a year of hiatus, the Hill Country Galleria, 12700 Hill Country Blvd, is resurrecting the annual Independence Day Festival with fun for the whole family. The free event will take place in the shopping center's expansive outdoor space with live local music, more than 75 vendors and kids entertainment in addition to the permanent restaurants and shops on the property. The celebration will conclude with a fireworks show on the lawn at the end of the night.
Fireworks at Dreamland, 10 p.m. 
There is no better place in Central Texas to watch fireworks than Dripping Springs, where the dark sky community provides the perfect blank canvas for Dreamland, 2770 US-290, to put on a vibrant display. The outdoor arts and entertainment center will have all the normal activities, like mini-golf and pickleball, plus locally sourced food and drink specials available from its on-site food trucks and taproom. Fireworks will begin on the main stage at 10 p.m.
Lobster & Friends at Launderette, 12-8 p.m.
If you're looking to break tradition and skip the traditional backyard cookout this year, Launderette, 2115 Holly Street, is holding its third annual Lobster & Friends seafood boil in celebration of Independence Day. For $50 per guest, the menu includes plenty of lobster, shrimp, crab, clams, mussels, sausage, corn, potatoes, sides and festive desserts to nosh on. Tickets must be reserved beforehand either for dine-in or to-go orders.
4th Of July Corn Dog Eating Contest, 4 p.m.
If a little competition is what you're after for America's birthday, Black Sheep Lodge, 2108 S. Lamar Blvd., is exercising the freedom "to eat as damn much as we can, as fast as we can" by hosting its 11th annual corn dog eating contest in addition to food and drink specials for the holiday. Contestants must pay a $20 entrance fee that will earn you a chance for the gold and a commemorative T-shirt, while the "Grand Champeen" will score $250 in cash. Reserve a spot by emailing events@blacksheeplodge.com.
Read more about Fourth of July: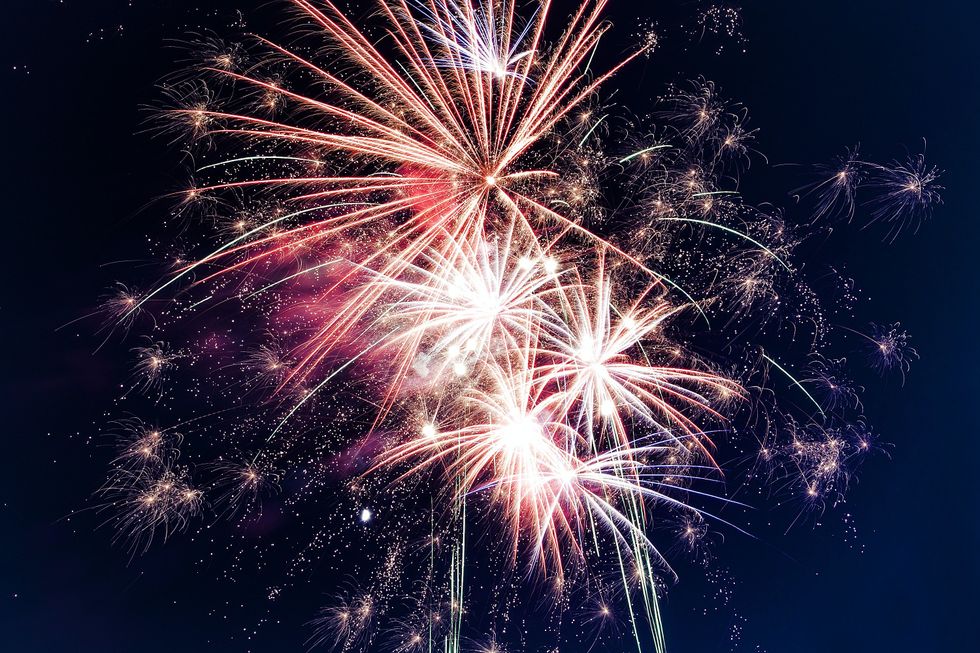 Austin Symphony Orchestra cancels Fourth of July concert and fireworks due to coronavirus concerns
(Pexels)
Independence Day is right around the corner, and you might want to stock up on fireworks sooner rather than later, lest you encounter low stock and higher prices.
Fireworks are in short supply, according to several reports across Texas that state the fireworks industry is seeing a 30% dip due to supply chain issues.
With 165 fireworks stands and 13 box stores across Central Texas, Austin's American Fireworks owner Chester Davis said there's a "tremendous shortage" of product due to COVID-19, which forced Chinese factories to slow production.
Davis orders fireworks a year in advance and said he's still waiting on shipments from a year ago—he said even sparklers are hard to keep on the shelves.
The shortage means that prices are likely to be higher this year. Davis said since transportation costs have tripled, some items may have markups as high as 15% or 20%, though some items are the same price as the year before.
Davis recommends getting to the stands to get your colorful explosives early this year if you want to have any type of spectacular celebration. Fireworks sales started Thursday and while stands are stocked for now, that may not be the case come the Fourth of July.
Flights may be in high demand, but just as many people are taking to the road as they look for their first post-COVID vacation this summer.
For those in Texas, road-tripping may be easier than you'd think: the state was ranked second-best for road-tripping this summer in a WalletHub study. According to the personal finance site, over two-thirds of people in the U.S. are taking a vacation this summer, and 59% of people said they'd rather drive than fly.
Based on 33 key metrics, Texas was just behind New York as the best state to road trip through.
With the fourth-most attractions, third-lowest gas prices and ninth-lowest cost, Texas's sprawling countryside provides more bang-for-your-buck journeying through the Lone Star State. It was also found to have the most restaurants per capita of any other state in a previous WalletHub study.
With the fourth-most attractions, road trippers are bound to find something to see from West Texas' desert beauty to South Padre Island's esteemed beaches. Just make sure to bring a friend: the state ranked 34th in overall safety.
From camping to city hopping, Texas is packed with natural wonders and modern fun sure to entertain any vacation planners as the summer heats up.
Recently selected by Oprah Winfrey for her acclaimed book club, one Austin writer is employing the power of historical fiction to bring attention to contemporary issues of class, race and sexual identity.
Nathan Harris's debut novel, "The Sweetness of Water," is a masterfully realized historical fiction novel that follows the struggles of two newly freed brothers in the fictional town of Old Ox, Georgia. It is set in the antebellum South, a stark moment when emancipated slaves and plantation owners were yoked to the project of reconstruction.
Winfrey described its release as "a Juneteenth celebration" on CBS This Morning. Juneteenth—the newest federal holiday—commemorates the end of slavery as the news of the signing of the emancipation proclamation took two months to reach some of the South.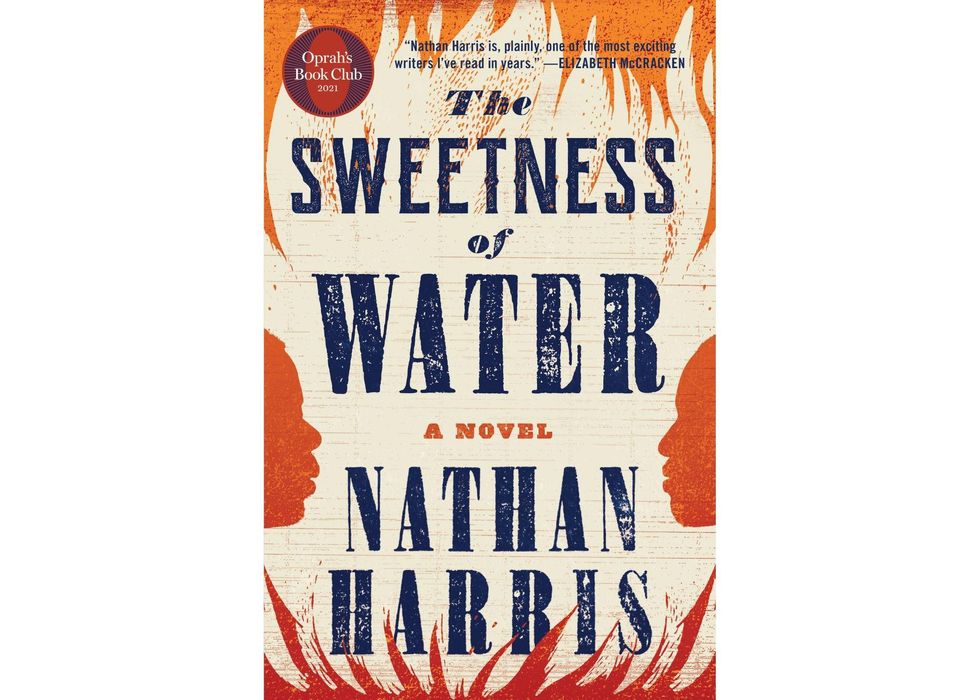 An Oregon native, Harris has been in Austin since August 2017 when he was accepted into the Michener Center for Writers. Prior to this, Harris won the University of Oregon's Kidd Prize for creative writing while an undergraduate.
Harris chose the mode of historical fiction for what he describes as its freedom. He says historical fiction makes the reader detach from their opinions and assumptions because it is taking place in the past.
"The Sweetness of Water" started out as a strong mental image of newly freed slaves standing before their unknown futures. "I saw this scene in my head. I was imagining the freed slaves almost just standing there, deciding what they were going to do and that was sort of the launching point," Harris said.
In writing historical fiction Harris knows his first task is always to the story. "You want to do right by history. I did my best to do that. You don't want to just get it wrong, but if you don't allow for that space for fiction to arise… I mean at that point you're just writing nonfiction. Not my skill set."
Inspired by his affection for epic works such as "Cold Mountain" and "Lonesome Dove," as well as the audacious historical comedy of James McBride, Harris was determined to write a sweeping novel that dealt with deep topics.
"I always say I wanted to make one of those big meaningful books that kept us up as children, you know, or that we found as teenagers turning to love books," he says, adding that he is hopeful his readers will come away from his debut with "a sense of empathy for people who are unlike us."