Get connected with our daily update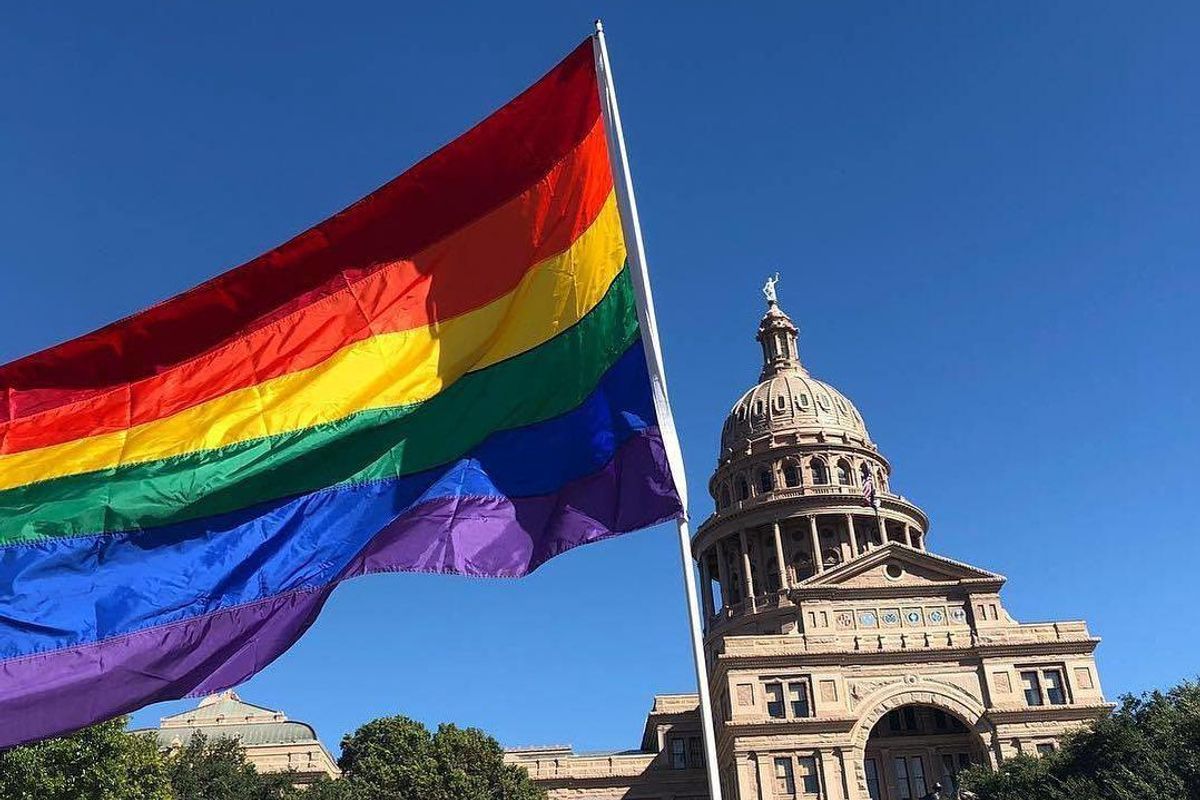 Four Austin-area cities—Round Rock, Leander, Pflugerville and Lockhart—are bringing out the rainbow flags for their first-ever Pride Month events to celebrate their LGBTQ residents.
Here's a look at the four cities celebrating Pride for the first time:
Thanks to a group called Inclusion, Diversity, and Equity for All Leander (IDEAL), the city of Leander named May 14 Leander Pride Day. The official declaration was celebrated with "A Rainbow to Remember," which featured vendors, food trucks, and an art show and drag show at Wilco WorkSpaces + Events on May 14.
Round Rock is set to host its first-ever Pride Festival from 2-6 p.m. Saturday at Centennial Plaza downtown. The inaugural event will come with appearances from Round Rock Mayor Craig Morgan, the city's Pride Founder, Richard Parson, and emceeing from KVUE reporter Tony Plohetski. Other acts include a "Drag Queen Story Time" and a performance from Mini Kween Kee Kee and a performance from the Austin Gay Men's Corus.
Downtown Pflugerville will also get decked out in rainbow this month as the city's Pride organization hosts its "Pride Pfestival" from 1 p.m. to 6 p.m. June 18. Acts include an appearance from "RuPaul's Drag Race" queen Tammie Brown, music from Tish and The Mizzbehavin' Band, an LGBTQ panel from State Reps. Celia Israel and Sheryl Cole, and comedy from Ky Krebs and Ava Smartt.
Lockhart will host the longest-running festivities of all, with the week of June 12-19 set aside for Lockhart Pride. After nights of community events from movie nights to drag, the week will end with a Pride Fest from 4-10 p.m. at Luna Gardens on June 19.
Meanwhile, Austin's Pride will wait a few months until the annual Pride parade and festival, which will be held on August 20 this year.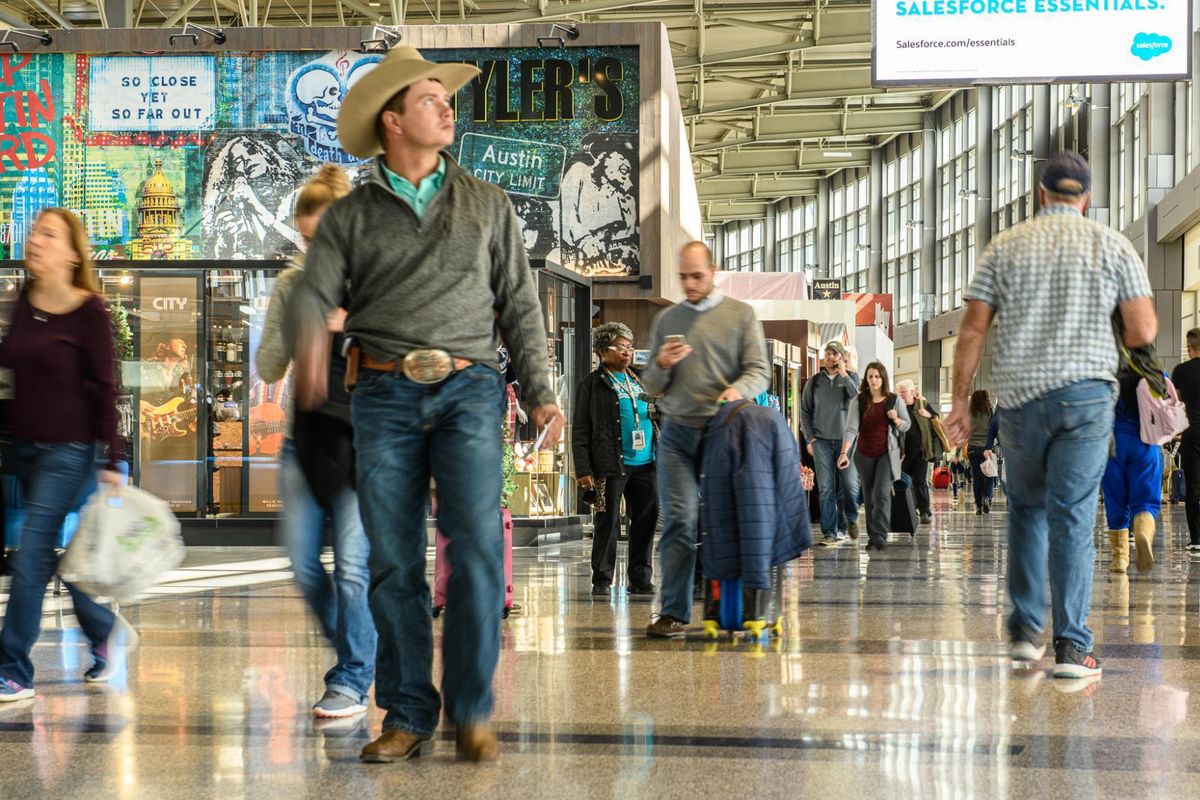 The Austin airport is warning travelers to "pack your patience" as it expects this Memorial Day weekend to be the busiest in airport history.
This weekend will kick off a period of more than 4.8 million passengers passing through Austin-Bergstrom International Airport by the end of summer—contributing to a projected record-breaking year of 22 million passengers at ABIA.
The surge in traffic at the airport comes as ABIA considers itself officially recovered from the pandemic's impact, an airport spokesperson ABIA Public Information Specialist Bailey Grimmett told Austonia. Additionally, the population growth in Central Texas and more service offered from ABIA has meant more people at the airport, she said. However, it has come under fire for increasingly long wait times at TSA and not having enough parking.
Flying soon? Here's how to prepare for a busy airport this summer.
Arrive hours early for your flight, especially if it's in the morning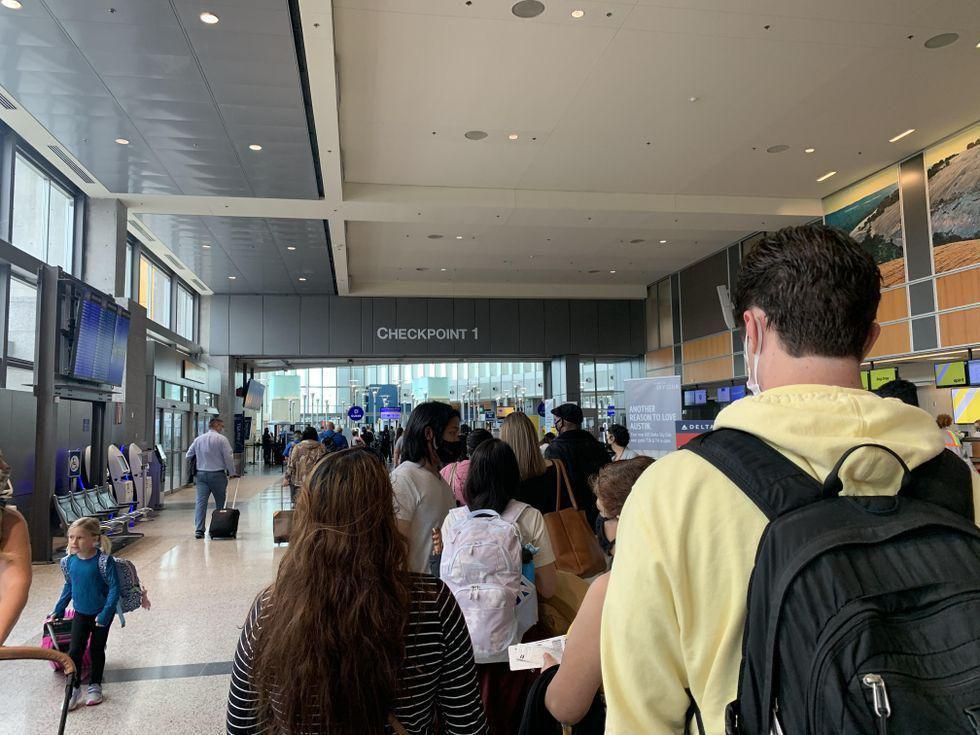 Summer travel lines in September 2021. (Austonia)
The busiest passenger traffic days in summer 2021 were Thursdays, Fridays, Sundays and Mondays, according to a release but each day of the week is expected to see increased traffic this summer. Lines tend to be longest before 8 a.m. and sometimes mid-morning hours.
Grimmett told Austonia the average person should arrive at the airport two-and-a-half hours before boarding time for domestic flights or three hours early for international flights. You might want to tack on extra time if…
You need to park or are returning a rental.
You're traveling with a big group, children or those who require assistance.
You're checking in baggage.
Familiarize yourself with TSA requirements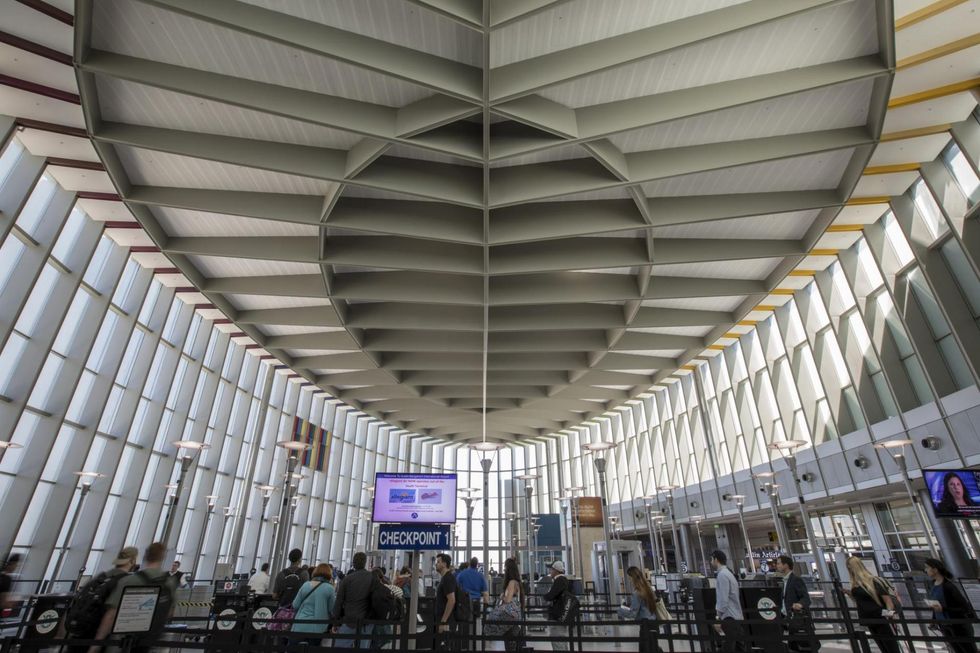 (ABIA)
The worst thing while traveling is getting stuck in security and having to repack all of your belongings. If you're traveling with a carry-on of toiletries, medication or food, double-check with TSA.gov if you're not sure.
Security screening checkpoints open at 3 a.m. and Grimmett said don't hesitate to ask a staff member if you need help. Faster screening is available by applying for
TSA PreCheck
or
Clear
screening for an extra fee.
Rather wait for the rush to die down?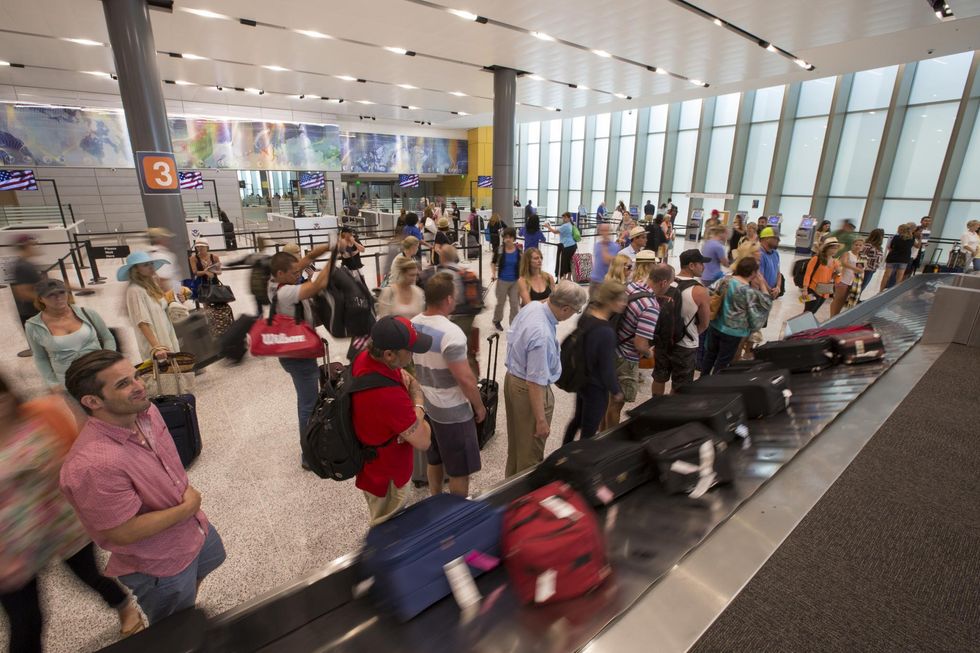 Grimmett said to expect near-constant high traffic through August, when students return to school and tourist season ends. The lull is short-lived though—ABIA typically sees another travel uptick in October for events like F1 and ACL Festival.
Once you're inside, refer to our complete guide to ABIA for a look at the amenities.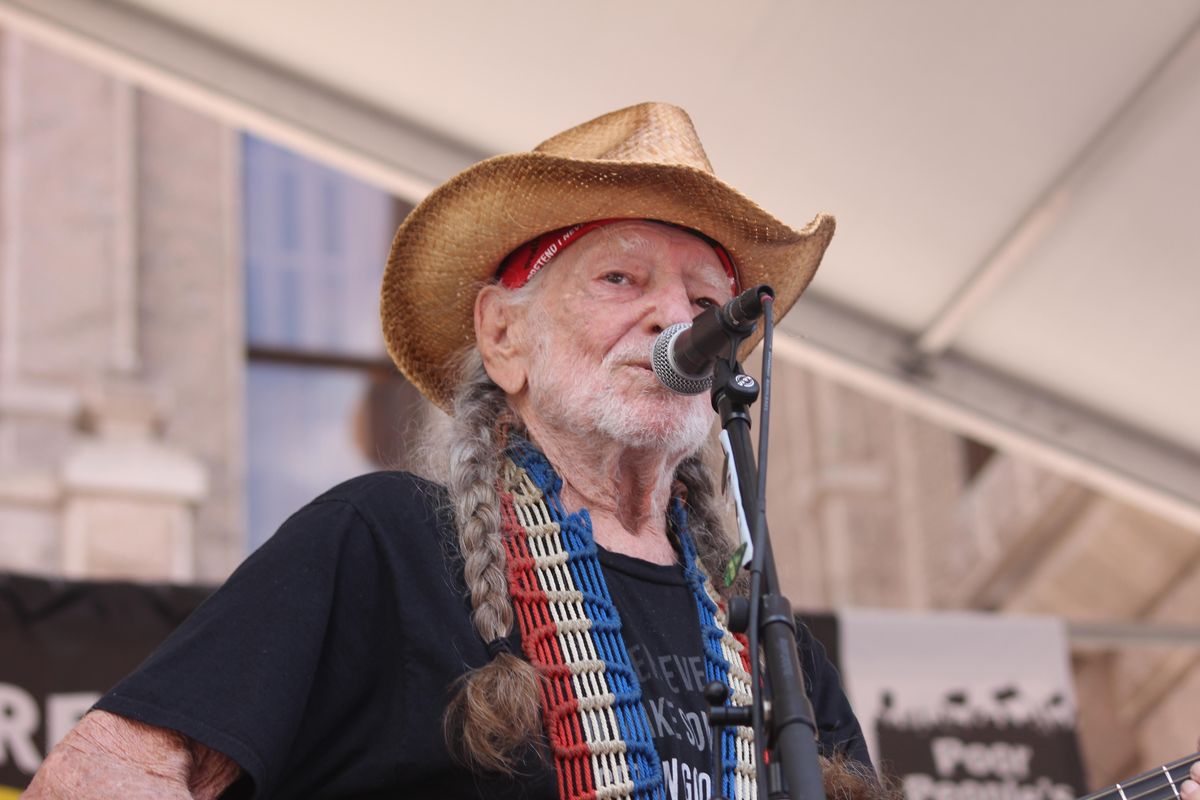 Willie Nelson's 4th of July Picnic and Fireworks will be back in person this year, and it's coming to Austin FC's Q2 Stadium with a star-studded 10-act lineup as the stadium's first ever concert.
The Austin country music legend will head to the home of Austin's first major league team with acts including himself (and family), Austin-area acts Midland and Asleep at the Wheel, Tyler Childers, Jason Isbell and the 400 Unit, Brothers Osborne, Charley Crockett, Allison Russel, Particle Kid and Steve Earle & the Dukes.
Austin FC President Andy Loughnane made the announcement at the stadium early Friday morning and said the crew "can't think of a better first concert for Q2 Stadium." Matthew McConaughey, Austin FC part-owner and Austin's Minister of Culture, seemed to agree.
"Q2 Stadium is quickly becoming a host for the biggest parties in Austin, and there's no one better to kick off our first-ever concert than with the one and only living legend, and a local to Austinites, Willie Nelson," McConaughey said.
The concert will come packed with Fourth of July fun, including fireworks, 10 hours of live music, food and more, at Q2 Stadium on Monday, July 4.