Get connected with our daily update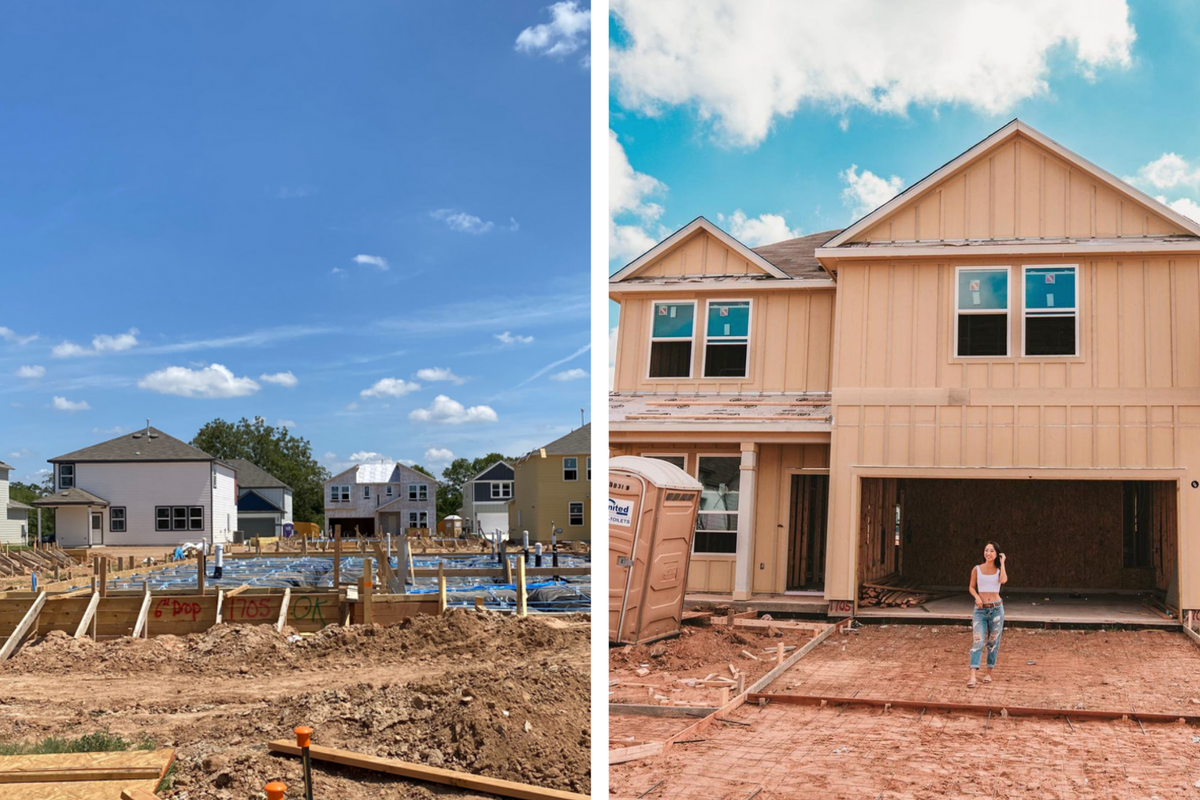 Austin homebuyers have been through the wringer in the past year—tales of offers well over asking price, sales in under an hour, and months-long supply chain shortages have become commonplace in the city's cutthroat housing market. So it's perhaps no surprise that many homebuyers are looking for greener pastures as they stake out large empty lots along the city's outskirts.
---
After casually searching for a home for years, Austin influencer and blogger Jane Ko experienced the pandemic housing surge firsthand when she found an empty lot near the airport in the summer of 2020. Stretched thin by high demand and limited supply, Austin's median home prices had already reached a then-record of $435,000 in August of that year, while new inventory grew by just 0.1% in that month.
Due to seemingly ever-increasing demand, Austin's homebuilding market has been busy—if not strained. New listings were up 6% in November 2021, while median home prices had cooled ever-so-slightly to $470,000. The area was ranked the fifth-busiest metro in the country for single-family homebuilding permits in August 2021, according to a National Association of Homebuilders report.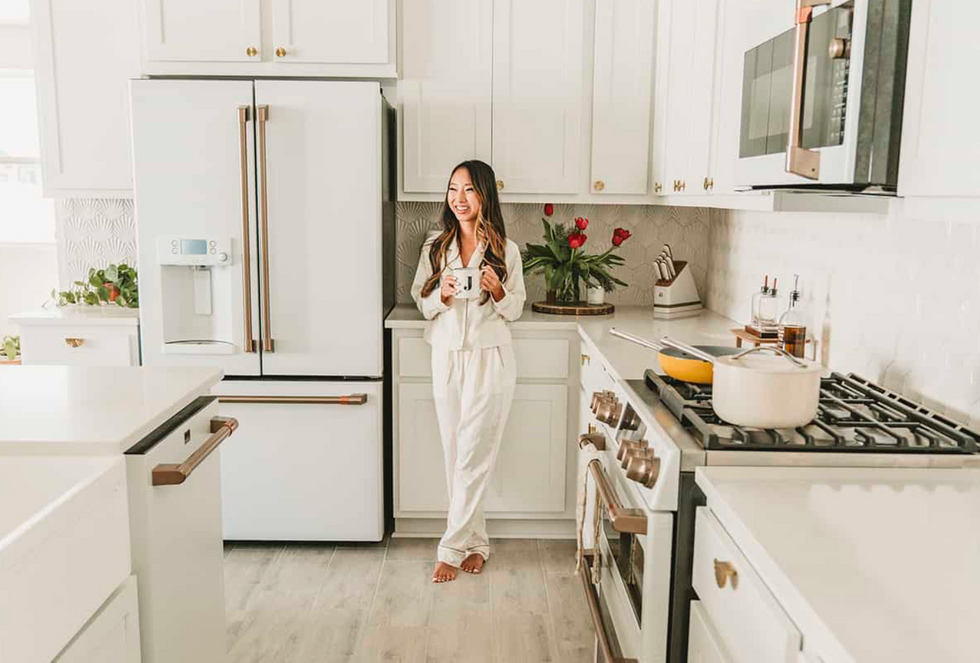 Austin influencer Jane Ko build a semi-custom home on an empty lot near Austin-Bergstrom International Airport. (Jane Ko/A Taste of Koko)
"I think for those of us that have been here, we've seen prices rise in the last five years and I kind of figured if I don't buy now, then I probably won't be able to," Ko said. "I kind of stumbled upon it and I think for a lot of people that's been really the only way to find real estate since the market is so hot."
Austin's inventory has remained somewhat low, especially in the center of town, leading some to believe that homebuyers are being "priced out" by the city's limited options. Area suburbs are reflecting that—the Kyle-Buda-San Marcos region saw 2,900 new home starts from September 2020-21, more than any other Austin submarket.
But with new developments working to keep pace with demand, 2021 Austin Board of Realtors President Susan Horton told Austonia the trend just reflects customer desires.
"I don't think that folks are being pushed by any means," Horton said. "Folks that want to buy out in the rural areas are buying for personal reasons and they're buying because they want the land and privacy. Folks really, truly want to be out. If you want a big lot, it's there."
Like many homebuyers during the pandemic, Ko was happy to scrap Austin's downtown for more space. Because she works from home, she said she and many of her friends are looking for bigger homes and bigger lots in hot areas like Dripping Springs.
Ko had the option of moving into already-built homes within the neighborhood but opted for a custom-built home instead—something that Horton said is another draw for prospective homebuyers.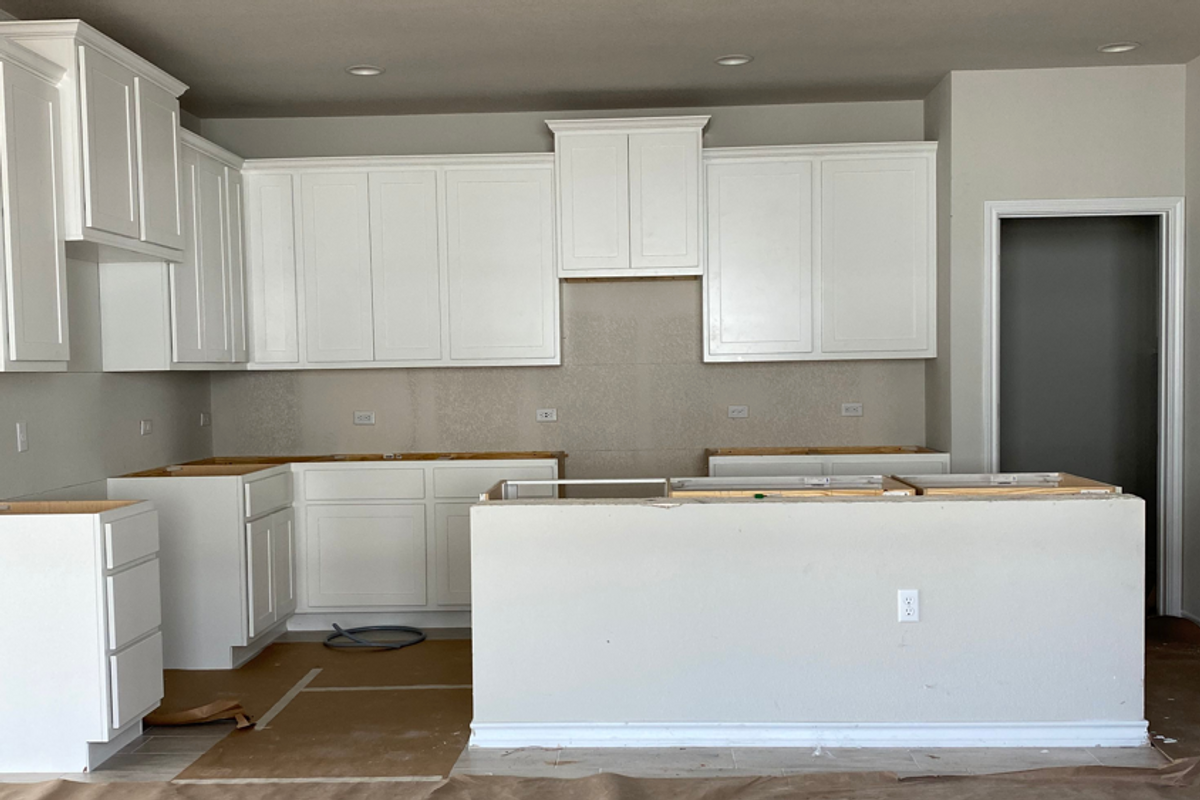 Austin influencer Jane Ko remodeled her kitchen after building her semi-custom home. (Jane Ko/A Taste of Koko)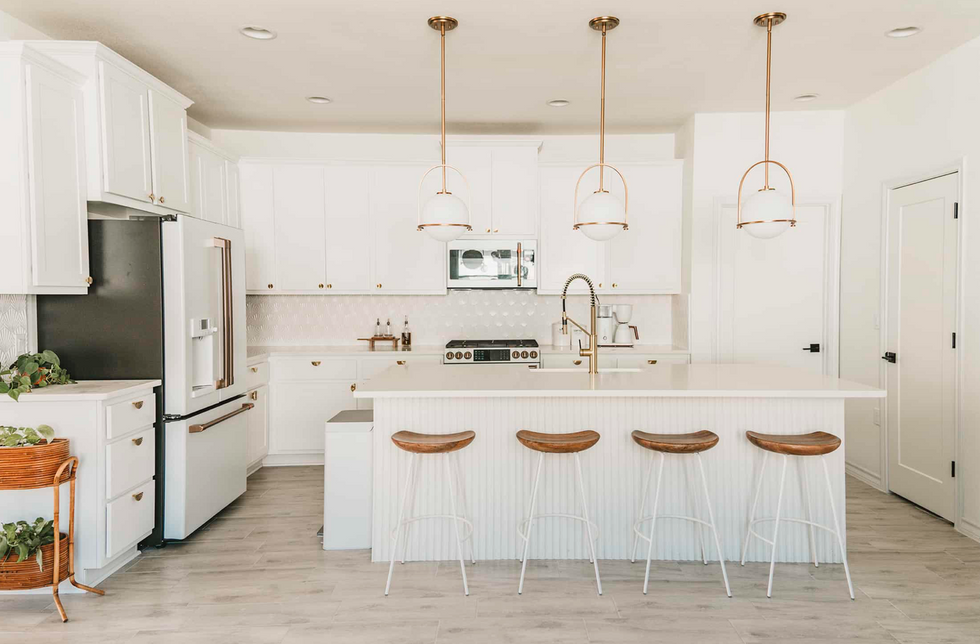 Ko's kitchen remodel took months due to supply chain delays/ (Jane Ko/A Taste of Koko)
"The desire to be away from the person next door is really most of the time the deciding factor," Horton said. "And then there are those that want to have a house simply because they want to design it themselves, and so those are the aspects that make buying that raw land and building a house really important."
But building a custom home has its drawbacks. Horton said construction loans, land surveying, zoning restrictions and road access are all hoops that can be jumped through with an experienced realtor.
But even through the tedious and stalled homebuilding process, Ko said it's been worth it to create a home made just for her.
"This is a place that I'm hopefully going to stay in for a very long time," Ko said. "And I think because I do a lot of entertaining at home and shoot photos at home, it's really important that my space looks the way I want it to."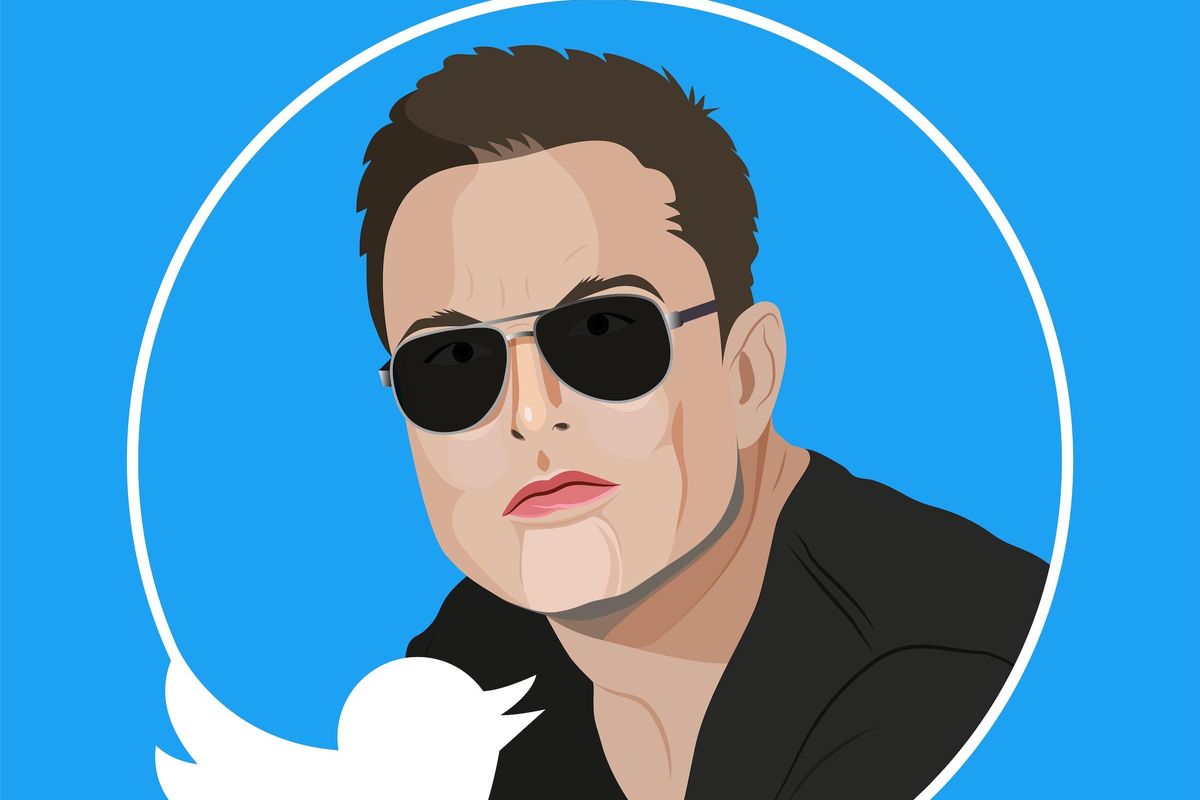 Shutterstock
Elon Musk has proposed once again to buy Twitter for $54.20 a share.
The news that Musk is offering to carry on with the $44 billion buyout was first reported by Bloomberg. Now, a filing with the Securities and Exchange Commission shows Musk made the proposal in a letter to the tech giant on Monday.
The New York Stock Exchange temporarily halted trading in Twitter stock twice Tuesday, first because of a big price move and the second time for a news event, presumably the announcement of Musk's renewed offer.
While the per share offer price on this latest proposal remains the same as the original offer, it's unclear if Musk has made other term changes or if Twitter would reject it. According to other reports, a deal could be reached this week.
The stock closed at $52.00/share Tuesday, indicating market uncertainty around the $54.20 offer.
After Musk informed Twitter of plans to terminate the original agreement in July, Twitter sued. A trial has been expected in Delaware Chancery Court on Oct. 17.
With the proposition of a buyout on the table again, it revives the question of whether Musk might move Twitter from San Francisco to Central Texas.
He's done so with some of his other companies. Tesla's headquarters in southeast Travis County had its grand opening earlier this year and tunneling business The Boring Company moved to Pflugerville. At least two other Musk companies, SpaceX and Neuralink, have a Central Texas presence without being headquartered here.
Technology journalist Nilay Patel this afternoon voiced concerns that owning Twitter and Tesla together could be problematic for Musk, as his Tesla manufacturing facilities in Germany and China are both in countries that have disputes with Twitter over content moderation and censorship.
Telsa shares fell after the Twitter news became public, before rallying to close up, at $249.44.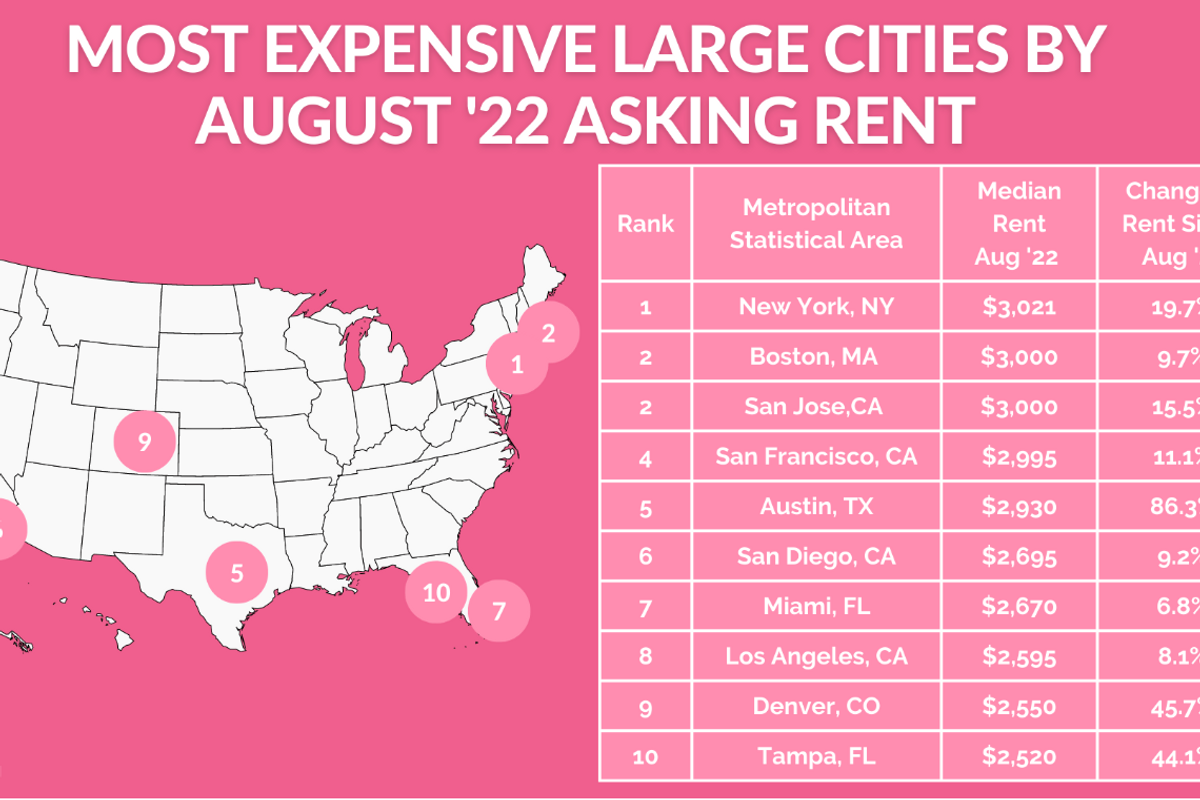 Dwellsy
While searching for a place to live, Austin renters will face monthly rates of nearly $3,000, a recent guide from rental marketplace Dwellsy shows.
The median rent in August this year was $2,930, a more than 86% increase since August 2021. That's $820 more than the nationwide median asking rent in August and puts Austin just below the Bay Area, Boston and New York for large cities with the most expensive asking rent.
"Within this group, Austin, TX stands out for the highest increases in asking rent, which has nearly doubled since this time last year," the study notes.
Outside of those large cities, however, others are seeing even higher rent spikes. Metro areas that ranked above Austin in one-year increases include those like Kansas City, MO with a 112% change in rent since last August and Tucson, AZ with a 124% change.
The data reflects large apartment communities, single-family homes and 2-6 unit buildings.