Get connected with our daily update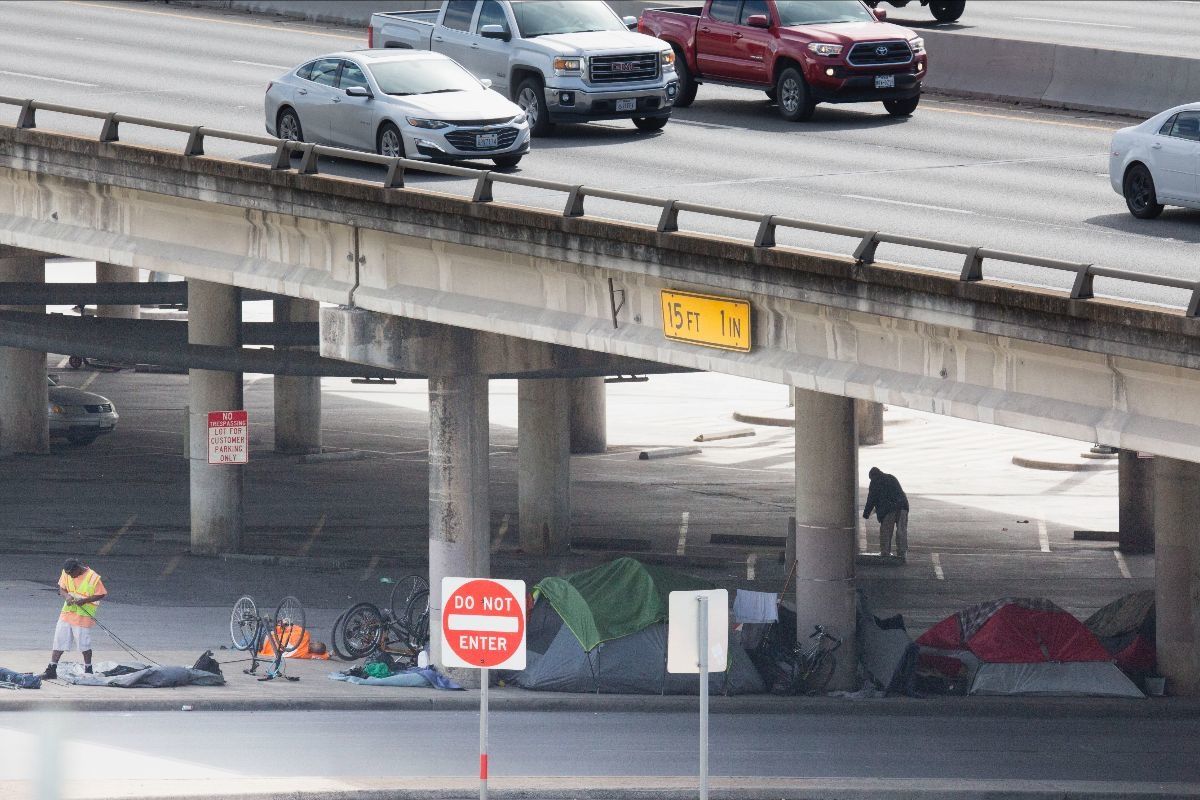 photo by Charlie L. Harper III
Fifteen years ago when Peter Zandan would come out with an Austin poll, we would assign it to two of our very best journalists—Marie Henson and Bill Bishop—and display the resulting articles on the Austin American-Statesman's Sunday front page.
A big deal.
This year, the "Zandan Poll, Voices of the Austin Community," didn't get much press. Yet results of the 2020 poll are very striking—and tell us so much about how our great city is changing.
Here's what I found most startling:
---
Zandan asked: Which one of the following do you consider the top thing Austin has GAINED due to its growth over the past five years?
An overwhelming 38% of respondents said "larger homeless population." In 2017, when Zandan took the last Austin poll, homelessness was so far below the radar that he didn't even include the choice in his list of possible responses. The other leading choices he provided, in 2017 and in 2020, were: "strong economy," which declined from 20% in 2017 to 15% in 2020; creation of new jobs, down from 19% to 15%; big city feel, dropping from 14% to 9%; and racial and ethnic diversity, falling from 13% to 6%. Again, these were presented as "GAINS due to growth…'
"Homelessness just stands out as a defining issue when people think of Austin," Zandan told me in an interview. We will be interested in what the mayor and city council think of these numbers.
After talking with a person familiar with events, who declined to be identified because his work involves dealing with city leaders, I'll take a stab at what happened. In June 2019, the Austin City Council voted to allow the homeless to sit, lie and camp in public. Almost overnight, the homeless appeared. The suddenness was startling. The mayor and council had not prepared citizens for the change. And, in Zandan's data, we see the results.
After I left the Statesman, I worked at Public Strategies, Inc., Austin's premier strategic consulting company, from 2009-2012. PSI later merged with Hill & Knowlton as H+K Strategies Inc., led through those times by founder Jack Martin. Zandan was my colleague at the firm back then, and still works for H+K.
But Zandan pays for this poll on his own nickel, as a service to the Austin community.
A note on methodology: Cambia Information Group interviewed 801 people, drawn from the entire Austin Metropolitan Statistical Area (MSA). Interviewing was conducted between Feb. 17 and March 5.
Next: Is Austin on the right track or the wrong track? Austin-area residents speak, and clearly.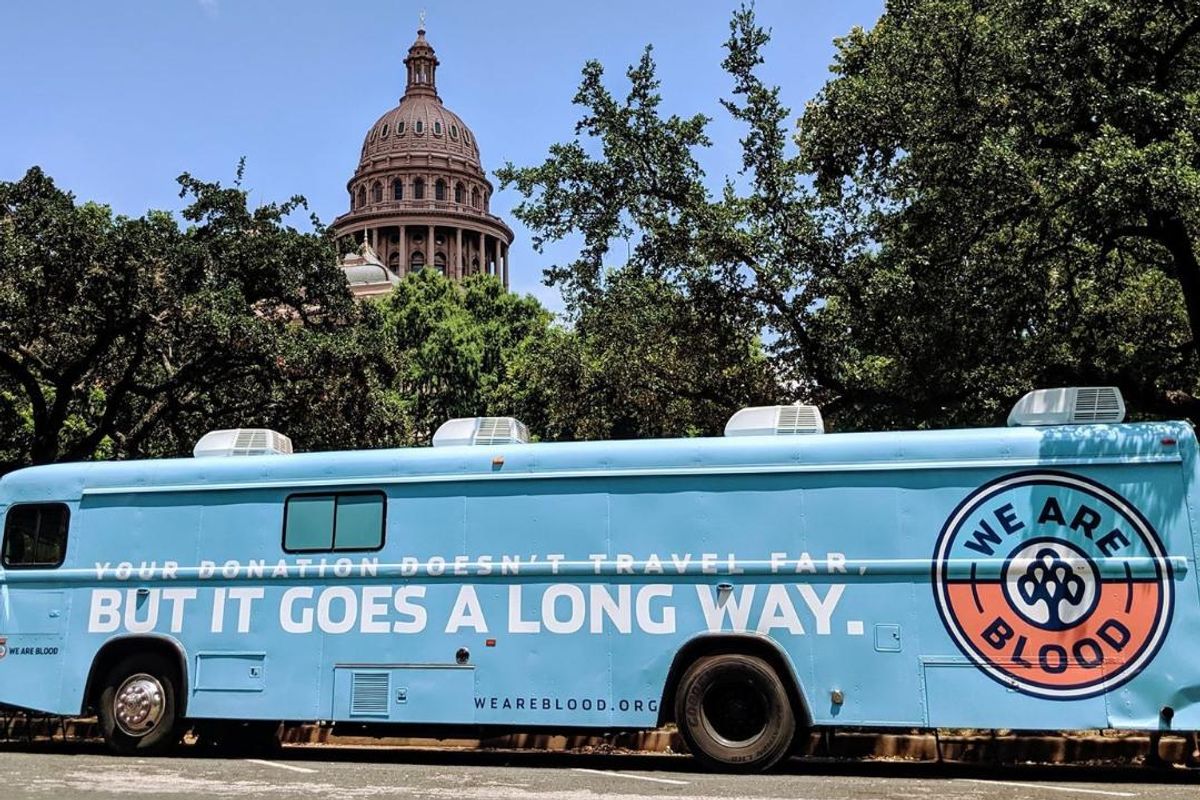 Communities are rallying together after an 18-year-old shot and killed 19 students and two teachers at Robb Elementary School in Uvalde, Texas.
Funds from organizations all around the state–including from Austin's own Los Verdes–are being raised to support families affected by the tragedy. Here's how you can help.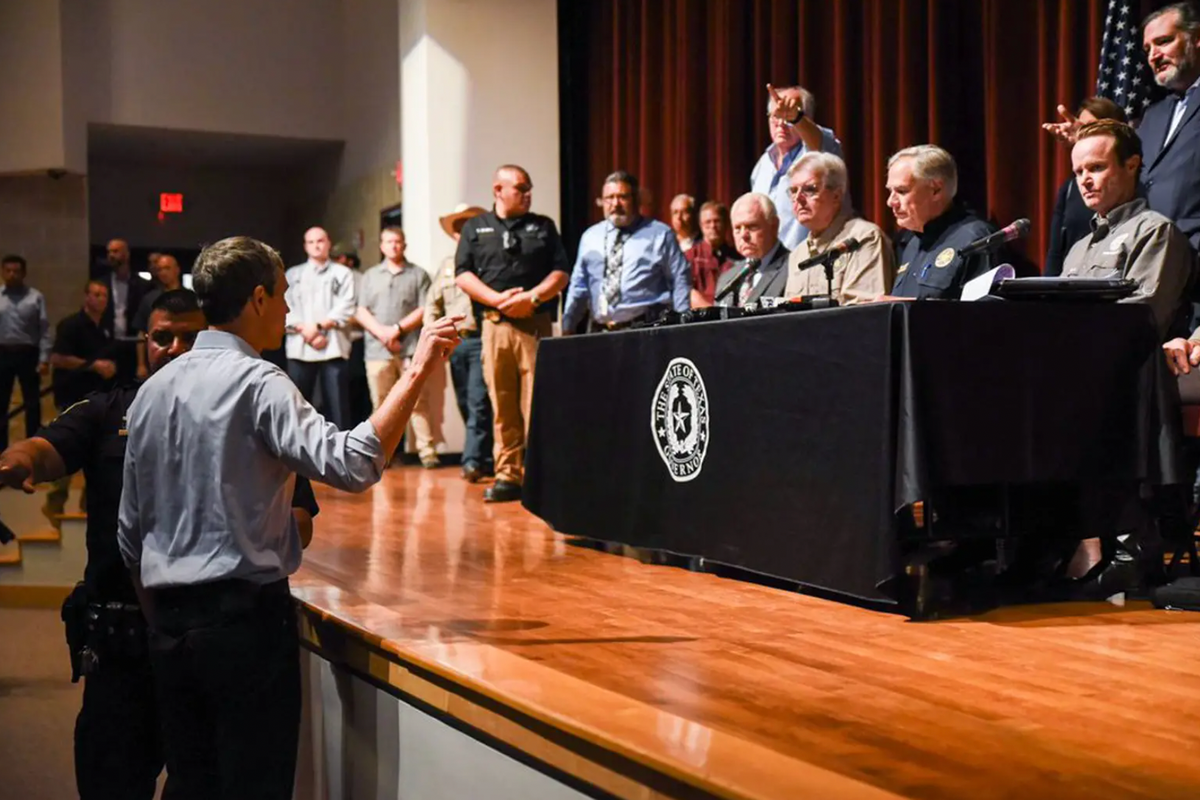 By Patrick Svitek
Beto O'Rourke caused a dramatic scene on Wednesday when he angrily confronted Gov. Greg Abbott at his news conference about the Uvalde school shooting, yelling, "This is on you."
After Abbott was done giving his initial remarks, O'Rourke approached the stage and told Abbott he was "doing nothing" to combat gun violence. He said the Uvalde massacre, in which a gunman killed 19 children and two adults, was "totally predictable."
Some of the Republican officials onstage with Abbott quickly denounced O'Rourke, telling him to go away. Another man onstage used expletives to criticize O'Rourke for interrupting the event. O'Rourke was eventually escorted away amid the unruly scene.
"I can't believe that you're a sick son of a bitch that would come to a deal like this to make a political issue," Uvalde Mayor Don McLaughlin told O'Rourke at one point.