Get connected with our daily update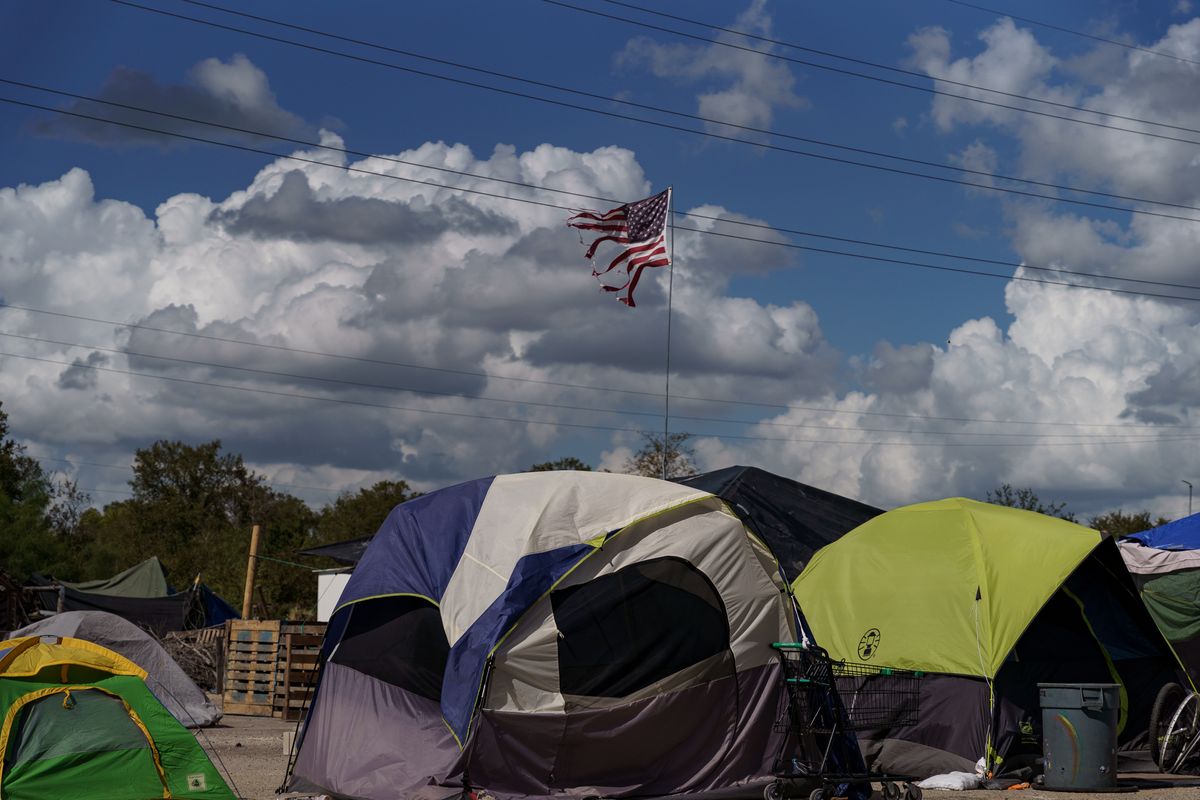 Austin voters will decide whether to reinstate a ban on sitting, lying, camping and panhandling in certain areas of the city this Saturday. If Proposition B does not pass, there is a possibility that Texas lawmakers will enact a statewide ban, largely in response to policy changes here in Austin.
Since the City Council overturned the ban in 2019, after a successful advocacy campaign, which argued criminalizing homelessness was inhumane and ineffective, the homeless population has grown locally, both in size and visibility. This is in keeping with slight increases across the state in the last few years, Texas Homeless Network President and CEO Eric Samuels told Austonia.
---
"We know that people are living behind our greenbelts, people are living in encampments," he said. "Now those people are just more visible, and I think that has caused a lot of the public in Austin to think that homelessness has exploded, when in reality it hasn't. It's just their recognition of homelessness has exploded."
So how does Austin's homeless population compare to that of other major cities in Texas?
Using data from the point-in-time count, an annual census of local homeless populations, the National Alliance to End Homelessness estimates that the Austin-Travis County region has a rate of around 18 homeless people per 10,000. This is about triple the rate in the greater Houston region and double the state rate. The rate in the Dallas region is 12.5. In the San Antonio-Bexar County area, it's 14.5.
Although the Austin area has a higher rate of homelessness than other big Texas cities, its homeless population has declined significantly in the last decade or so. Between 2007 and 2019, the region's total homeless population decreased by nearly 60%, according to NAEH. The rate in Austin is also notably lower than that of New York (47 per 10,000), California (38 per 10,000) and other states.

These rates are calculated using point-in-time count data. The PIT count is an annual census conducted in January and required of communities that receive federal funding to address homelessness. Because winter weather can vary widely in Texas and the nature of the count, which is conducted by volunteers and intended to be a snapshot, the data can fluctuate. "It's just not a representative sample of the year," Samuels said.
For example, in Austin, the 2020 PIT count found a nearly 45% increase in the local unsheltered homeless population compared to the 2019 count. The Ending Community Homelessness Coalition, a local nonprofit that conducts the count, attributed the change to a 39% increase in volunteers.
Overall, the homeless population grew by around 11% between the 2019 and 2020 counts, according to ECHO. The homeless populations in the Houston region, San Antonio-Bexar County and the state also increased, between 2% and 5%, according to their respective PIT counts and Texas Homeless Network data. Only the Dallas region saw a slight decline, of around 1.4%, during that period.
What's behind this trend? When a Giddings police officer dropped a homeless man off at the Austin Resource for the Homeless earlier this month, it enforced to some Austinites that the city is attracting homeless people in search of social services or lax regulations. "Statistically speaking, that's all bunk," Samuels said. Nearly two-thirds of homeless Austinites first experienced homelessness here, according to the 2020 PIT count.

The single biggest culprit, Samuels said, is rising housing costs. Median rent in the state of Texas increased by more than 21% between 2010 and 2019, according to the U.S. Census Bureau. In the city of Austin, it increased nearly 30% during that same period. In Dallas, it grew by around 25%; in Houston and San Antonio, at around the same rate as the state.
Although there are person factors that contribute to homelessness, including untreated mental illness and substance use, Samuels argued that the systemic reasons—including increasingly unaffordable housing—are more salient. "What's really focused on by the majority of people are the personal, quote, failures rather than the systemic failures because it's much easier to blame the personal than it is to blame the system," he said.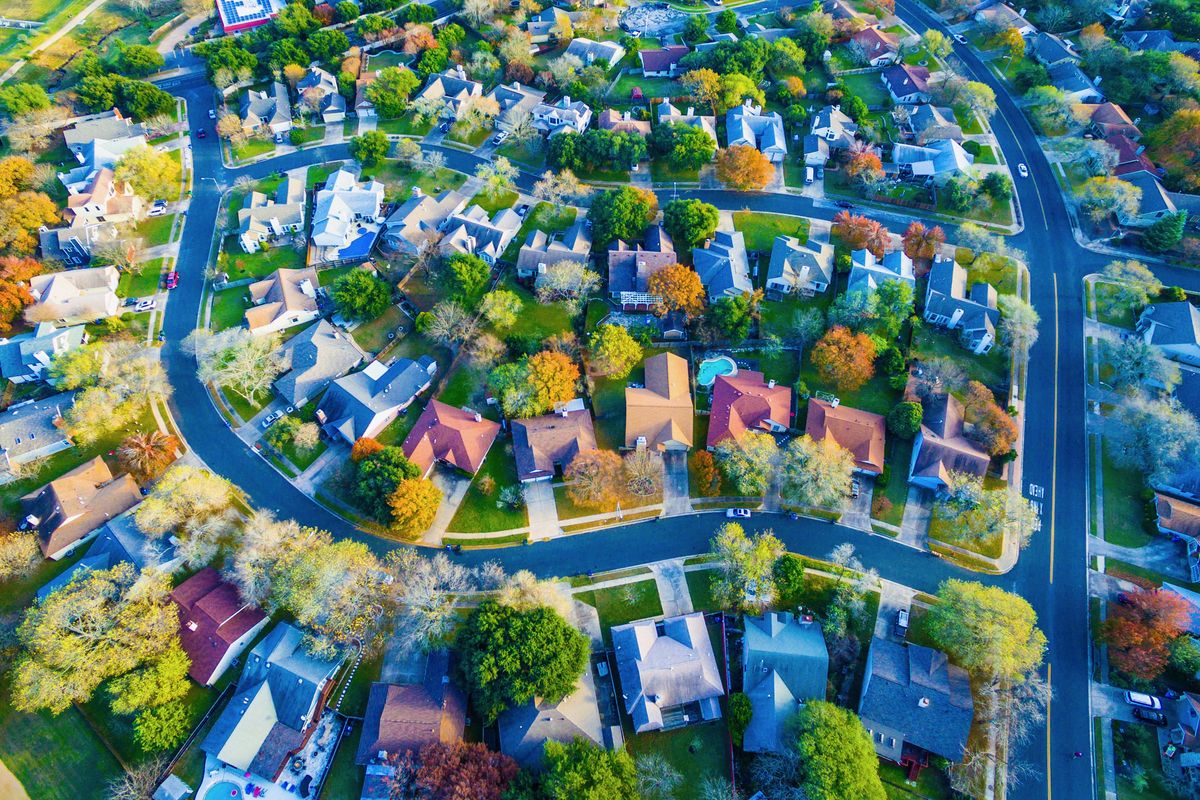 Shutterstock
So you want to buy a house?

To anyone trying to get on the "housing ladder," it's been a discouraging couple of years as prices skyrocketed in a market crowded with buyers bidding against each other for just about any available home.

Things may be calming down, with the Austin Board of REALTORS reporting fewer sales and more available homes this summer.

Mortgage rates have more than doubled in the last year, from around 3% to well over 6% on a 30-year fixed rate loan, getting even more of a bump this week after the Federal Reserve raised bank rates on Wednesday.

So how affordable are homes right now? That, of course, depends on what you want and how much you're able or willing to pay, but here are some rough estimates of what a typical buyer would pay to buy a $650,000 home, which would be considered "mid-price" in today's market.

Mortgage banker Chris Holland (NMLS 211033) of Austin's Sente Mortgage ran some numbers for Austonia to illustrate a typical purchase.


Holland says that while the 30-year fixed rate mortgage is often mentioned in the media, the most popular loan that he's seeing now is a 7/1 adjustable rate mortgage, which has a fixed rate for 7 years and then adjusts every year based on market rates, with a limit on how much it can increase each year. The interest is amortized over a 30-year period. Adjustable Rate Mortgages (ARMs) offer lower rates than fixed rate loans.

Here are the numbers, which are examples. In practice, exact numbers vary with a buyer's credit rating and overall financial situation, and with the rate, which can move up or down at any time.
$650,000 home purchase price
7/1 ARM at 5.875%
5% down payment, equals $32,500
95% financed, equals $617,500
$4,990 payment, including principle and interest (P&I), insurance, and property tax
Typically, a borrower's debt to income ratio needs to be at or below 45%. So for this mortgage, a borrower, or borrowers, would need income of roughly $11,100/month, or $133,200/year. That number could be higher, depending on the buyer's outstanding credit balances on things like credit cards and car loans.
Not included are closing costs, moving costs, maintenance, and any changes a new buyer might want to make to the home.

Holland says he's had a lot of clients approved for loans who were house hunting but have put that on hold, hoping prices come down.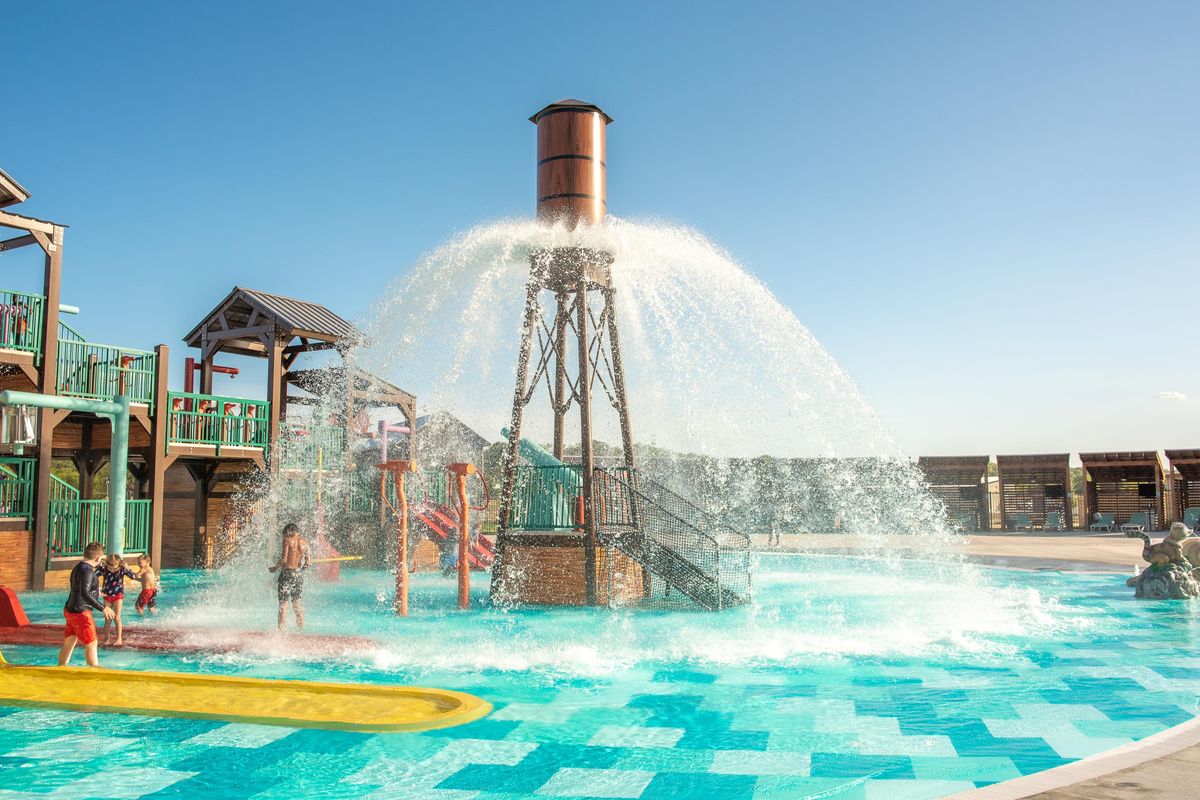 Camp Fimfo Waco
Camp Fimfo Waco, a brand new camping resort, is kicking off football and fall camping season in style! With top-notch amenities, premium accommodations, and 10 weekends of fall fun, there's no better place to have a fall camping getaway, especially if you're a Baylor football fan!
Fall promises to be a one-of-a-kind camping experience. From Sept. 16 to Nov. 24, weekends will be packed with fall-themed activities, including special Halloween weekends in October. Campers can enjoy activities like fall crafts, campground trick-or-treating, costume contests, site decorating, outdoor movie nights, and more!