Get connected with our daily update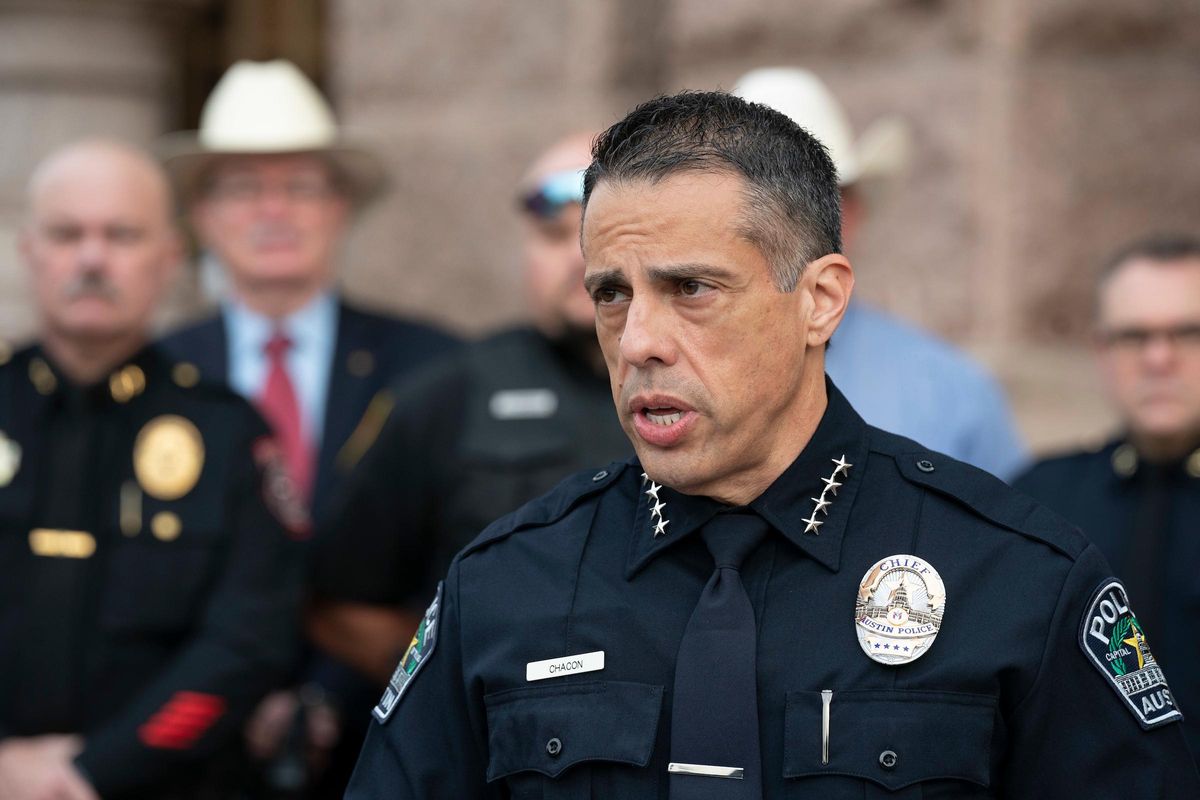 Austin has seen 89 homicides in 2021—with two days left in the year—an 80% increase from last year's 48 killings.
---
The surge in violence, including a Sixth Street shooting that left 1 dead and 13 injured, an officer-involved "gun battle" between teenagers in the entertainment district and a hostage killing of pediatrician Dr. Lindley Dodson, has left some worried that the historically laidback town of Austin is no longer safe.
Austonia spoke this week with Austin Police Chief Joseph Chacon about the surge and what can be done.
Chacon told Austonia much of the uptick comes down to one thing. "It's about guns," he said. "It's about gun violence and the number of illegally owned weapons that we have on the streets and have been seizing off the streets."
In terms of a solution, Chacon said his number one issue has become staffing, or lack thereof, as the department struggles to recruit and retain officers. Officers are leaving the force at alarming rates, something that Chacon said comes down to a burnt-out force and increased criticism of police after 2020's police brutality protests. The force is currently short 200 officers, Chacon said.
Homicide count vs. homicide rate
Chacon points out that the city's homicide rate, which relates the number of crimes to the size of the city, makes Austin one of the safest cities among the United States' 40 largest.
Still, Austin's homicide rate of 9.25 per 100,000 residents is the highest the city's seen in 30 years.
New patterns arose amid the pandemic. While the department says overall crime, including violent crime, actually dropped in 2021, homicides still reached a record-breaking number.
Chacon said officers needed to adapt by asking the right questions and pinpointing crimes into their correct categories to prevent and curb homicides.
"We have to wonder, was that happening before and we just weren't asking the right questions, or are we seeing that more now?" Chacon said. "I think we're getting good at the data, and that's why we're able to parse out things that are more violent in nature... regardless, it's concerning."
Combating crime
APD and the city have created new approaches to stamp out violent crime this year, including the Safer Sixth Street Initiative for the now-notorious entertainment district and Chacon's own Violence Intervention Program, which targets gun crime in the city. But it'll take real time to see if these initiatives work, and criticism is only mounting for Chacon and city council.
Chacon chooses not to look at the problem from a budgeting lens and has said that Save Austin Now's Prop A—an initiative seeking to reverse police budget cuts to increase officers to two per 1,000 Austinites—was based on "older methodology." Instead, he said that a full analysis from the department's research and planning unit will be released early next year to help fill holes in his staff.
"We don't have our arms around it quite yet," Chacon said. "We've just got to really be smart about the way that we're doing it."
Approach to policing
In the wake of Austin and national concerns about how different people are policed, Chacon said specific demographic groups won't be targeted.
"I think what's important for the community to know is that we're not going to be focused on particular areas of town or on particular groups of people. This is going to be really laser-focused on those who are committing the crimes, specifically if they are serial offenders or prolific offenders and to target those people that are committing the crimes. I feel like that is going to be the way for us to really be effective as an organization and drive down violent crime."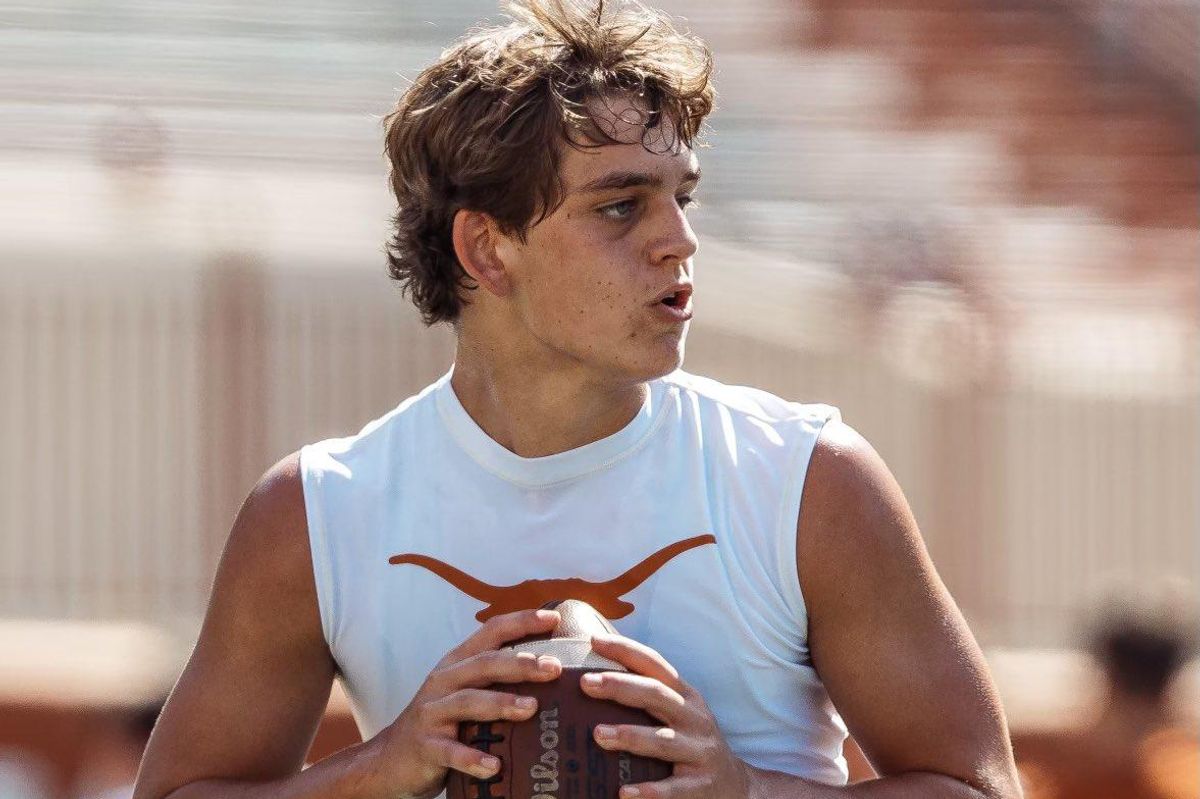 Arch Manning, the latest prospect in the Manning football family and No. 1 recruit in the class of 2023, has committed to the University of Texas.
Manning is the nephew of Eli and Peyton Manning and the son of Cooper Manning, a former wide receiver for Ole Miss. The Manning football legacy began with Archie Manning, Arch Manning's grandfather and namesake who played for the New Orleans Saints throughout the 1970s.
Manning joins head Texas football coach Steve Sarkisian's program after a disappointing 5-7 first season. Manning, who has been the starting quarterback at New Orlean's Newman High School since he was a freshman, was the No. 1 recruit in the 2023 class, according to 247sports.
Manning had plenty of SEC suitors, including Georgia, Alabama and LSU, but committed to Texas after a recent visit to Austin.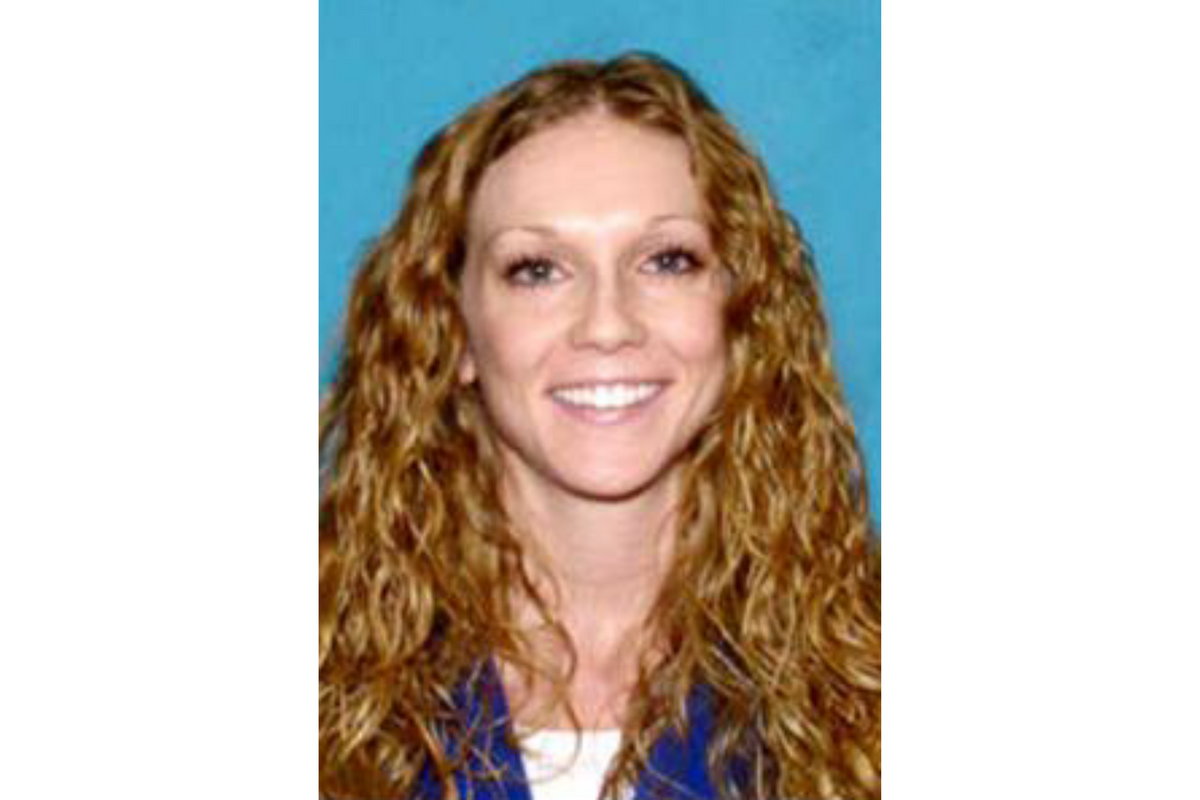 The Lone Star Fugitive Task Force has found the Jeep belonging to Kaitlin Armstrong, the accused murderer of professional cyclist Moriah "Mo" Wilson.
Armstrong is suspected to have killed Wilson—who was visiting Austin for a race in Hico, Texas last month—in a crime of passion after Wilson met up with her short-term ex-boyfriend Colin Strickland.
The Task Force said the black Jeep Cherokee was sold to a South Austin CarMax dealership on May 13, one day after being questioned by the Austin Police Department, for $12,200.
Armstrong was spotted at Austin-Bergstrom International Airport the next day, en route to LaGuardia Airport, but officials said they lost her trail after she was dropped off at Newark Liberty International Airport on May 18.
Investigators were unable to find any flight reservations under the name "Kaitlin Armstrong" and believe she may be using her sister's name, Christine.
The case has been designated as a U.S. Marshals Service major case, which brings in more resources to the investigation; officials consider Armstrong dangerous. According to an anonymous tipster, Armstrong became "furious," when she found out about Wilson and Strickland's meeting and wanted to "kill" her.
Authorities believe the longer Armstrong is evading arrest, the more dangerous she may become, so anyone who sees her is encouraged to call 911 instead of approaching her. A $6,000 reward, along with an additional $15,000 from an anonymous donor, has been issued for information leading to her capture.