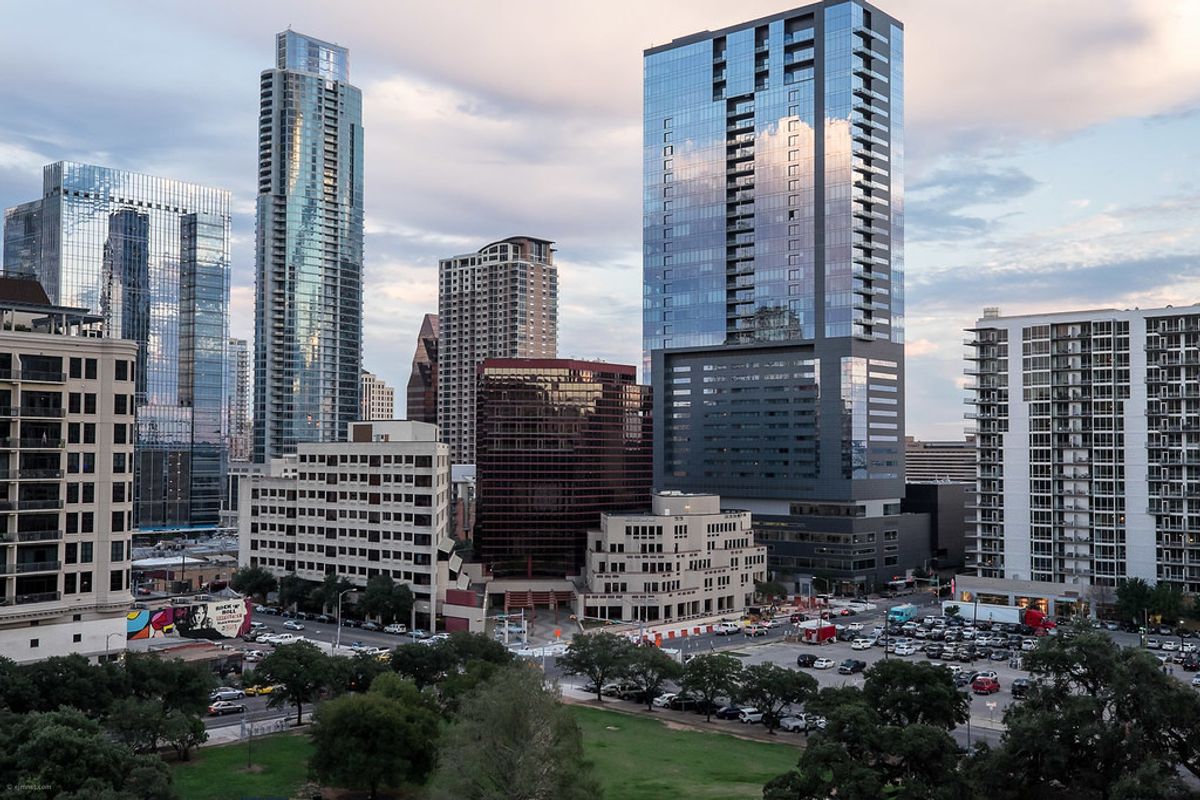 (Earl McGehee/CC)
Austin may still be the most expensive metro area for Texas renters, with reports of rent rising upwards of 25-40%, but the apartment hunting process can still be daunting no matter your budget.
---
There are a lot of neighborhoods, apartment complexes and prices floating around, which can make the already difficult hunting process more confusing. Smart City apartment locator and lifelong Austinite Maddie Hastings told Austonia which areas are trendiest, cheapest, most over-hyped and hidden gems.
Quick tips from Hastings:
Don't do it alone: Apartment locators offer free services from licensed real estate agents that usually have "behind the scenes" information.
Don't rely on online prices: Apartment prices change every day and third-party websites usually don't have up-to-date information on capacity or current rates.
Take everything with a grain of salt: Read recent reviews and try to see through photos of staged units.
Hottest: Downtown, Barton Springs and South Congress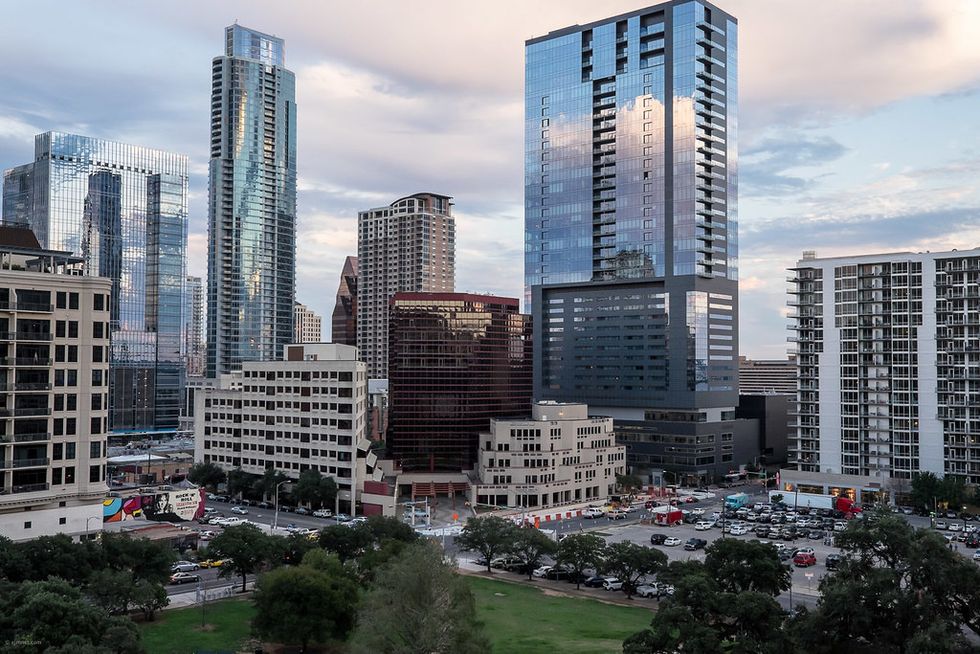 (Earl McGehee/CC)
Hastings said only a small portion of people she locates have previously lived in the Austin area—with the city's growth, many come from Chicago, New York or the West Coast.
New residents tend to want to be near Austin's most famous landmarks like Zilker Park, Barton Springs and Downtown, Hastings said. The problem is that housing in those areas is often limited and expensive, between $1,918-$3,163 on average, according to RentCafe, though she understands the hype.
"I do like South Austin because I feel like it's more accessible and easier to get downtown—it's close to Zilker Park, close to Barton Springs," Hastings said. "A lot of people want to be downtown and the rest want to be in that South Central area where South Lamar, South Congress and South First is."
Not: North Austin suburbs and Riverside
(Roschetzky Photography/Shutterstock)
Hastings said it isn't that she doesn't place people in apartments in places like Round Rock, Pflugerville and Cedar Park, it just tends to be people that work in the area, are specifically looking to live in the area or have an "outside reason" drawing them there."
Meanwhile, Hastings said that one neighborhood she consistently hears people don't want to live in is Riverside, which is a cheaper option with the average tenant paying $1,583 per month, according to RentCafe.
Though Hastings says not to let that taint your image of East Austin. If you like the price but don't want to live in Riverside, Hastings recommends looking at apartments in Montopolis and Pleasant Valley.
"They do have some nice, newer complexes," Hastings said. "So for me, I mean, it's a great way to get a good price on a new place that's close to downtown."
Most underrated: Mueller and Southpark Meadows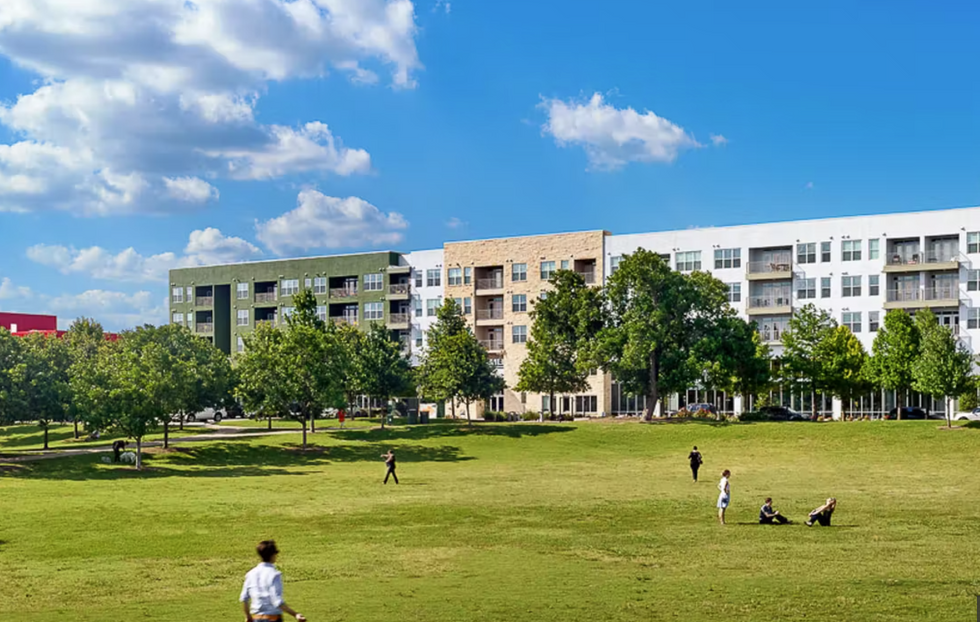 (Mueller AMLI)
Though it may be on the more expensive side, about $2,000 on average for a one-bedroom, Hastings said she really enjoyed living in the Mueller area herself. The perks: It's relatively newly developed, home to the biggest farmer's market in town, has restaurants and coffee shops, trails and feels like a good neighborhood area.
"I personally love Mueller," Hastings said. "It has that neighborhood feel but it's one of the few walkable areas in Austin. I really like that you get everything you need, right in that little area, and it's so close to Central Austin and downtown."
Hastings also said she loves living in Southpark Meadows, which may be a bit cheaper, has easy highway access, nearby shopping and may also land you a newer building.
"If it was me looking on my own, and I had to consider money, that's personally where I would recommend people to get the most bang for their buck," Hastings said.
Most overrated: South Lamar and The Domain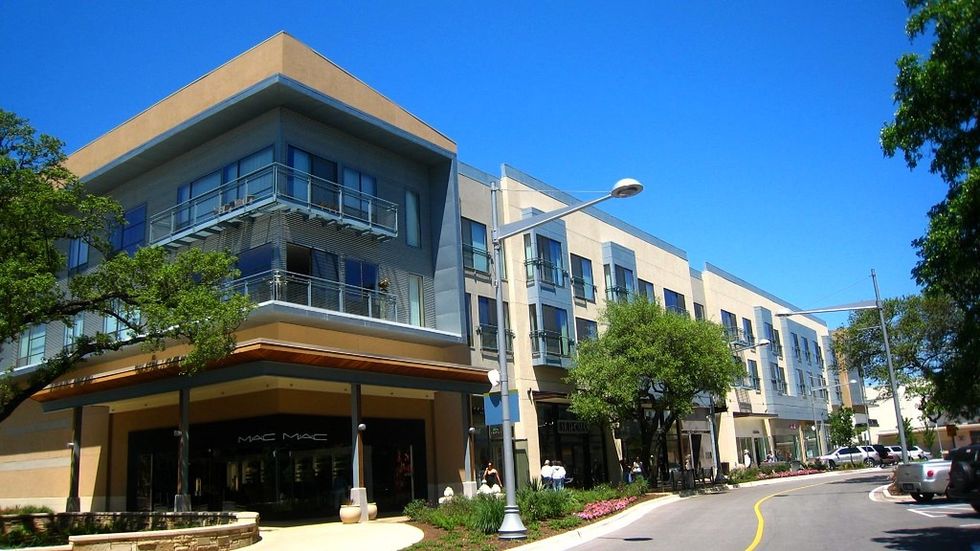 (Peter French/CC)
Hastings said she understands the immediate appeal behind wanting to live at The Domain—the shopping, restaurants, glamor and bar scene—but doesn't like the traffic, higher price tag and lack of "Austin" character"
Plus, Hastings said she doesn't often see people living there for long.
"People move to Austin because it's quirky and different and while The Domain is a good time, it's just super commercialized so you're not really getting the Austin experience," Hastings said. "It's not my favorite, I've definitely leased a few people in The Domain and then after a year they're like, 'Yeah, I'm over it, I'm ready to be somewhere else.'"
Hastings had opposite things to say about South Lamar—she thinks it embodies the city's character—but there just isn't enough housing to go around right now because it's in such high demand. Plus, it has a pricey average rent at $1,918, according to RentCafe.
"I understand why everyone wants to live on South Lamar—that's where everyone wants to be," Hastings said. "And I can't really say it's overrated because there are so many restaurants and things to do."
Happy hunting!