Get connected with our daily update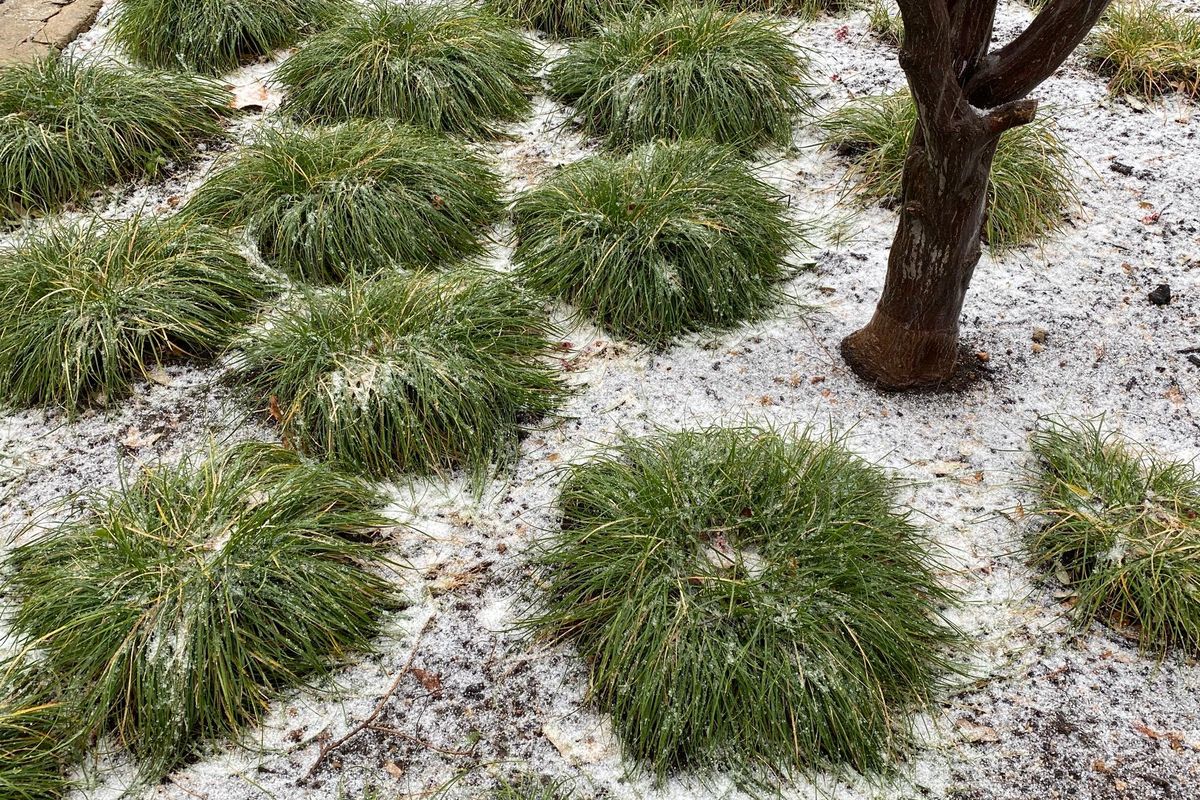 Instead of the sunny, warm weather Austin is used to, next week the city is going to hit an ice age of sorts—at least by comparison. With the forecast predicting freezing temperatures, many Texans are unfamiliar with protective practices for their property in the winter weather.
---
From Saturday through Thursday, Austin, alongside every other state in the U.S. is expected to experience chilly, below-freezing temps.
Here's what to do when the thermometer drops.
Before freezing temperatures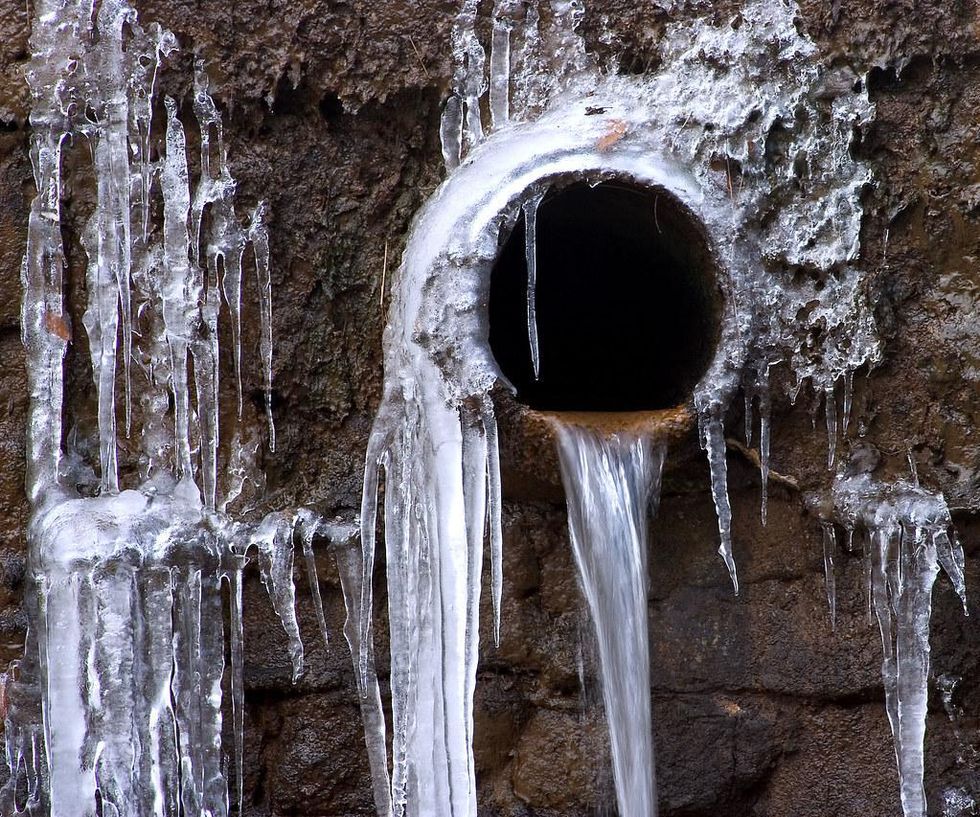 Pipes are prone to expansion and breakage during freezing weather so before it gets too cold, wrap all exposed pipes outdoors. Make sure to bring in your garden hose or disconnect it from the faucet and if you have vents on the foundation of your home, cover those as well. If available, locate your property owner's cut-off valve and familiarize yourself with it.
During freezing or sub-freezing temperatures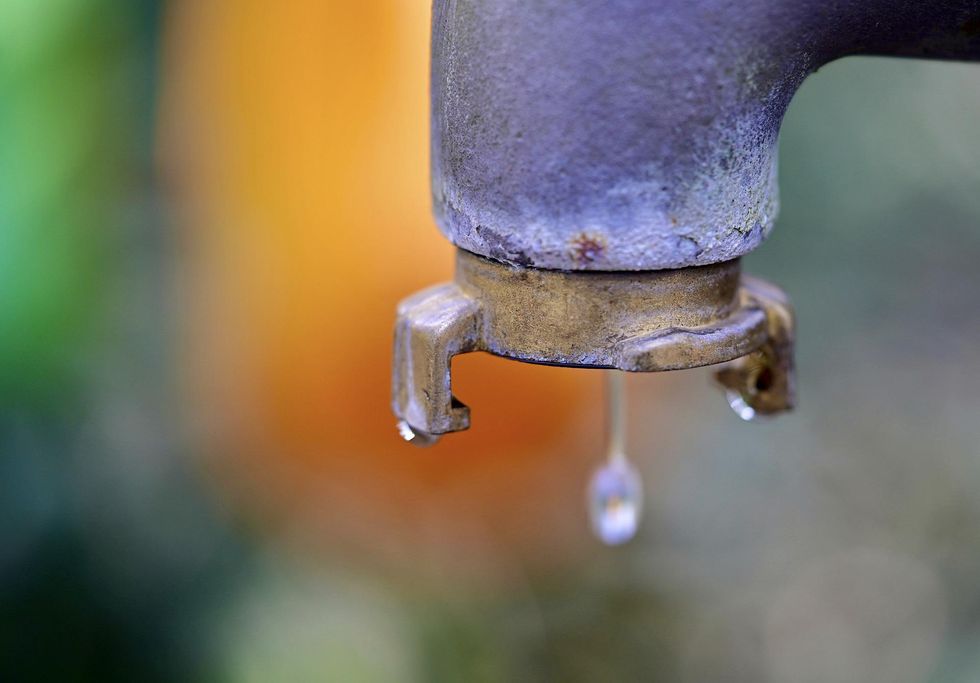 During times when temperatures are expected to be 28 degrees or lower for more than four hours, keep outside faucets dripping slowly. In prolonged freezing weather, it may be necessary to let inside faucets drip slowly as well. Be sure to turn off faucets when temperatures rise above 28 degrees.

If you have any sinks that are attached to outside walls, leave cabinet doors ajar and wrap the pipes. If your garage is not heated, consider cutting off water to washing machines.
Change the direction of your ceiling fan to clockwise—it will circulate warm air—but keep your thermostat relatively low. Keeping your thermostat between 65-70 degrees will keep your pipes warm enough not to freeze and save energy.
When you go outside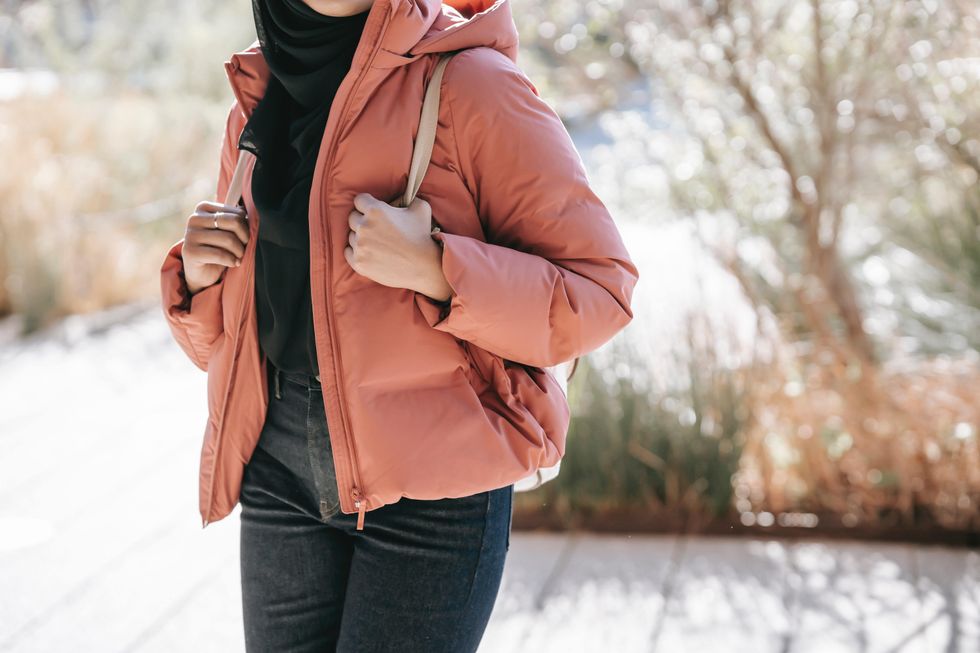 Layers are your best friend in cold weather, if they are done correctly. Make sure your base layer is a wicking fabric like cotton, merino wool or polyester. The middle layer will retain heat and keep you insulated, so opt for something like fleece or down, though the rule of thumb is that it should be thicker than your base layer. Finally, your outer shell can range from a windbreaker to a ski coat, but it should keep you safe from wind.
Most importantly, make sure your head, hands and feet are covered, as they lose heat the fastest.
To protect your plants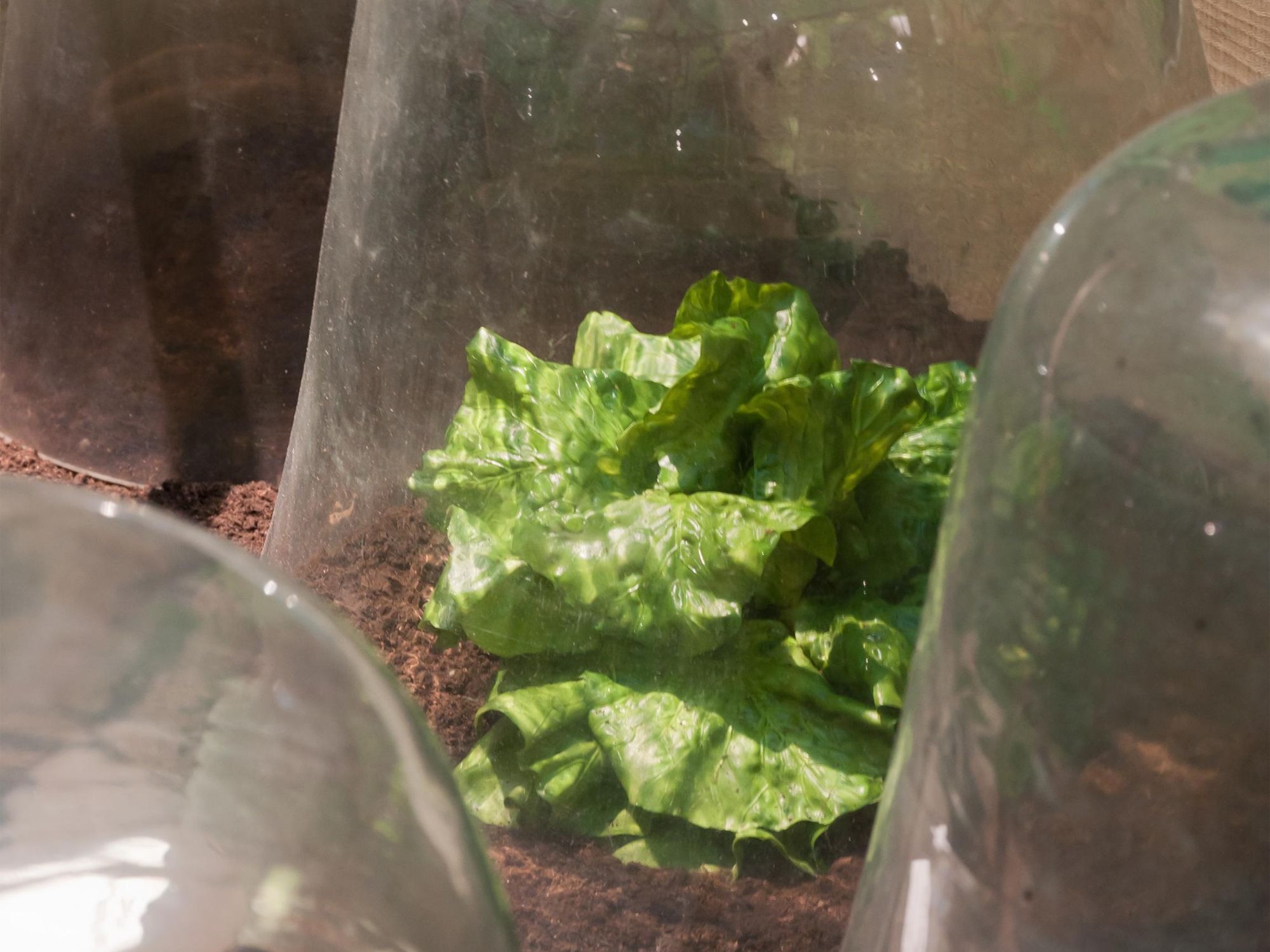 Bring all your potted plants inside, if possible. For outside plants, add a thick layer of mulch to the top to keep the roots insulated. Cover small plants with a cloche—or a dome-shaped object—to keep plants warm. For beds, use a tarp to cover the entire area.

To protect your pets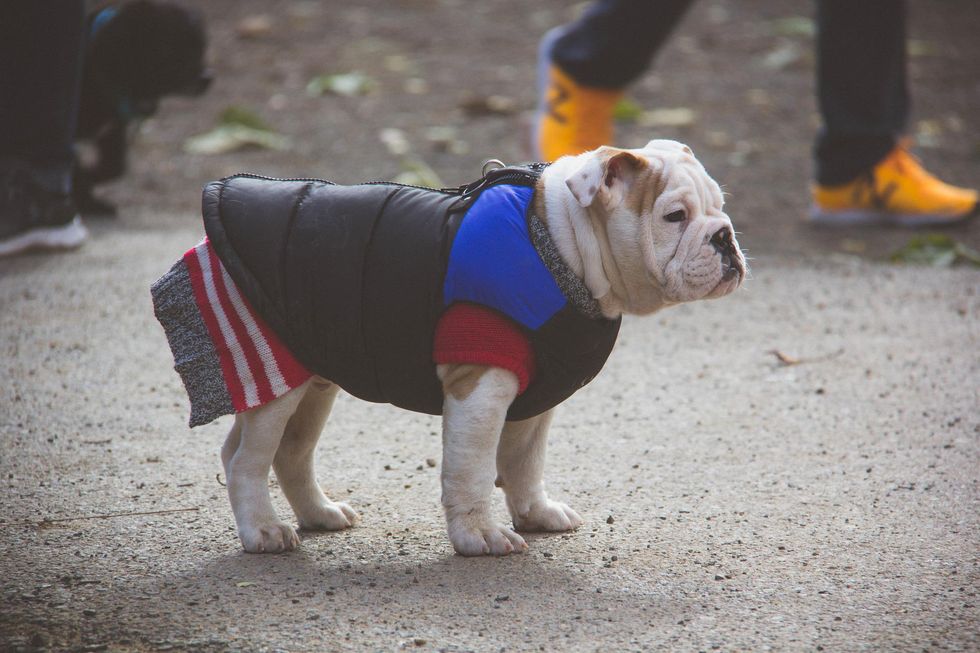 Once the weather gets below freezing temperatures, keep your pets inside for the majority of the time. If you have a short-haired dog, give it a cute sweater to wear while you walk them and be sure to clean their paws when you come inside, as they may have picked up salt or ice-melting chemicals that can irritate their skin.

It's only for a week—stay warm Austin!
More on the weather: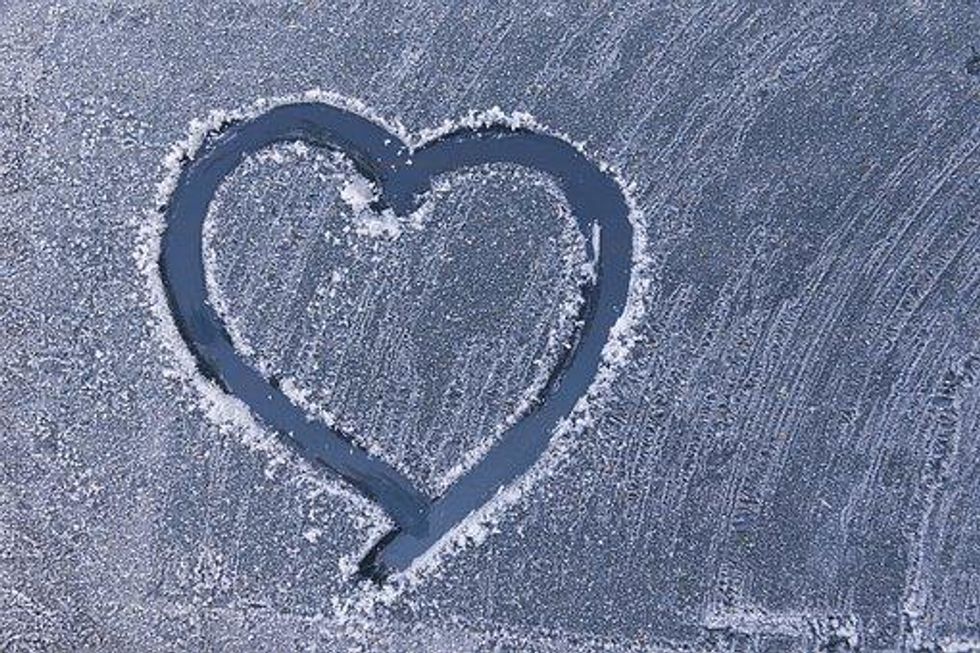 Arctic blast set to chill Valentine's Day weekend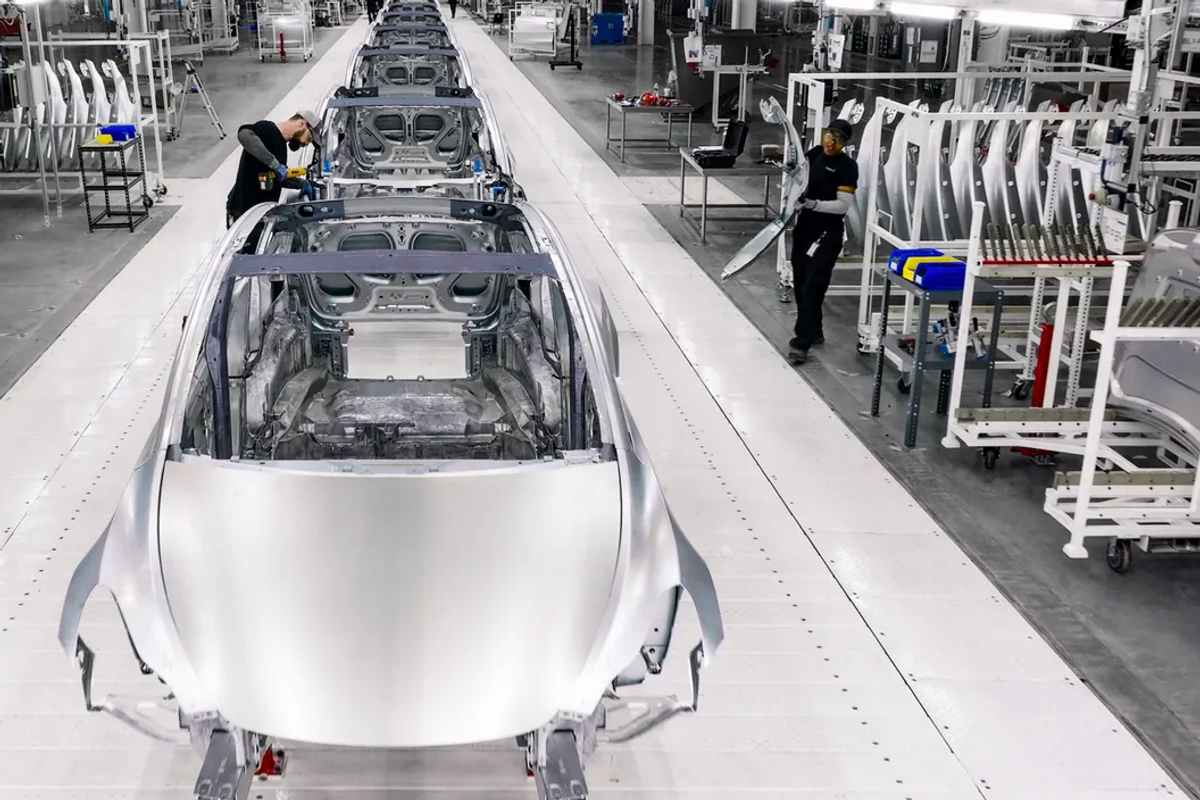 Giga Texas, the massive Tesla factory in southeast Travis County is getting even bigger.
The company filed with the city of Austin this week to expand its headquarters with a new 500,000-square-foot building. The permit application notes "GA 2 and 3 expansion," which indicates the company will make two general assembly lines in the building.
More details about the plans for the building are unclear. The gigafactory has been focused on Model Y production since it opened in April, but the company is also aiming for Cybertruck production to kick off in mid-2023.
While there is room for expansion on the 3.3 square miles of land Tesla has, this move comes after CEO Elon Musk's recent comments about the state of the economy and its impact on Tesla.
In a May interview with Tesla Owners Silicon Valley, Musk said the gigafactories in Berlin and Austin are "gigantic money furnaces" and said Giga Texas had manufactured only a small number of cars.
And in June, Musk sent a company wide email saying Tesla will be reducing salaried headcount by 10%, then later tweeted salaried headcount should be fairly flat.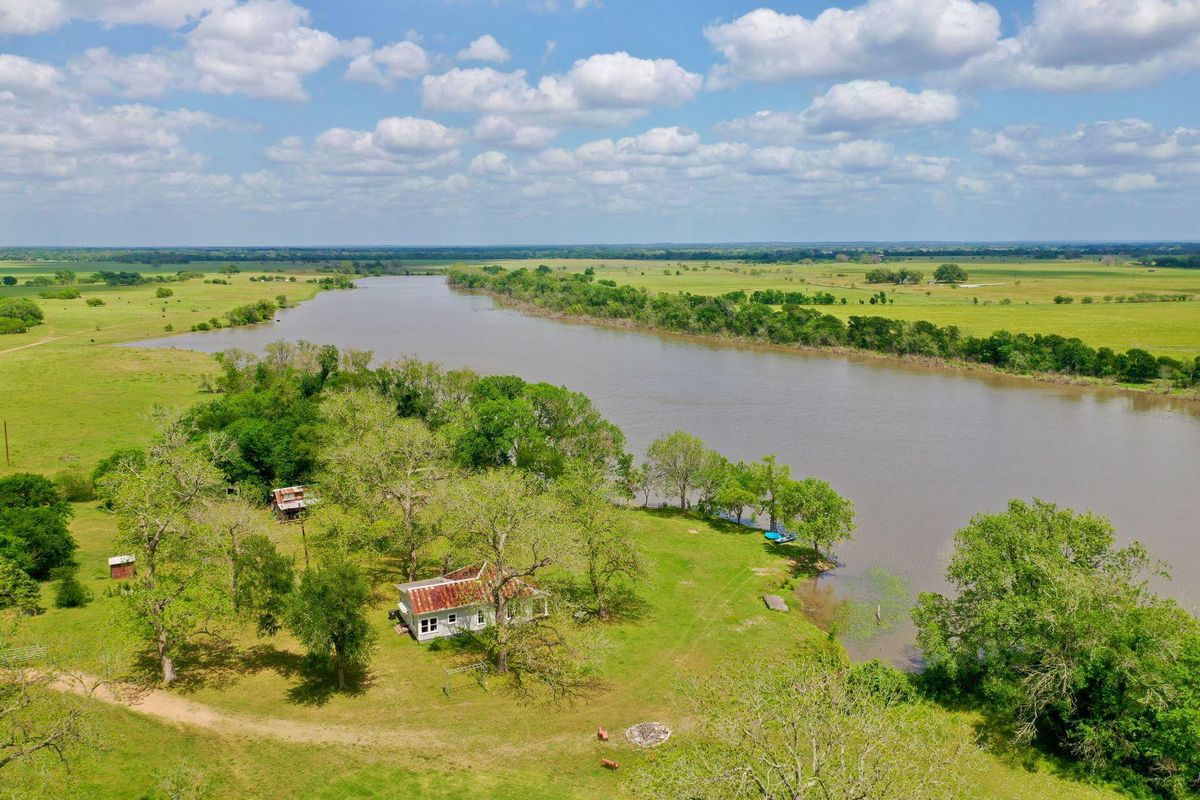 It's been a record-breaking hot summer already and Austin still has a few months of heat to weather. But the heat doesn't have to be so bad if you've got a swimming hole in your backyard, like these three ranches.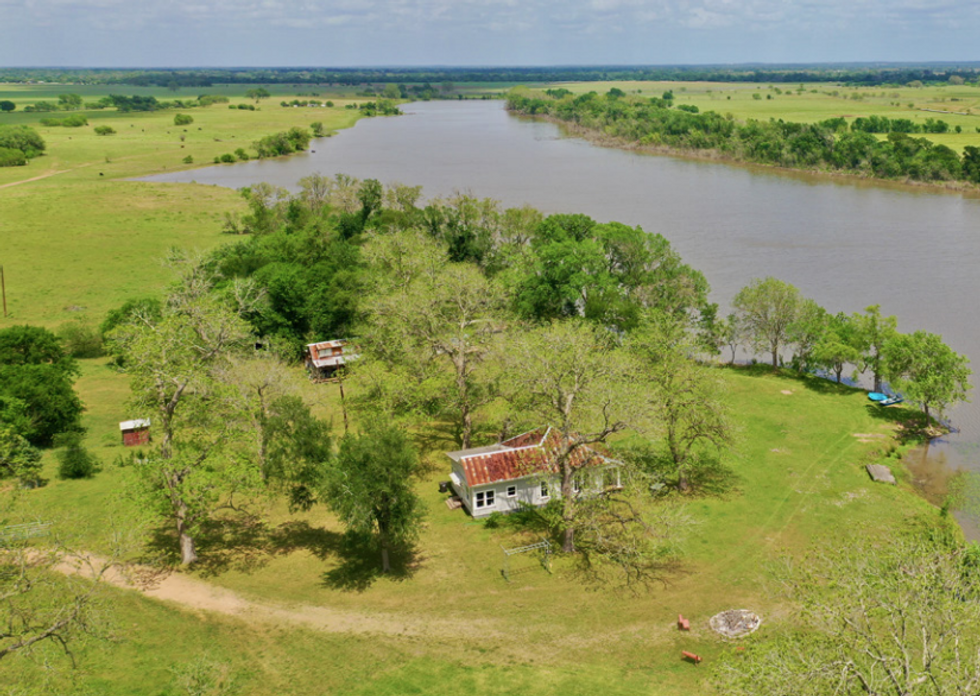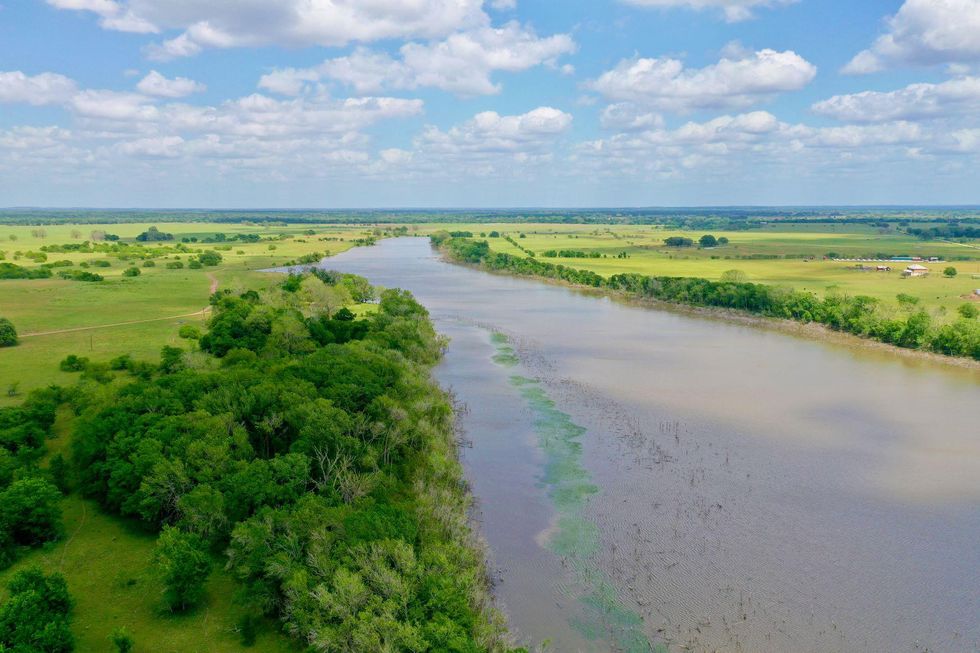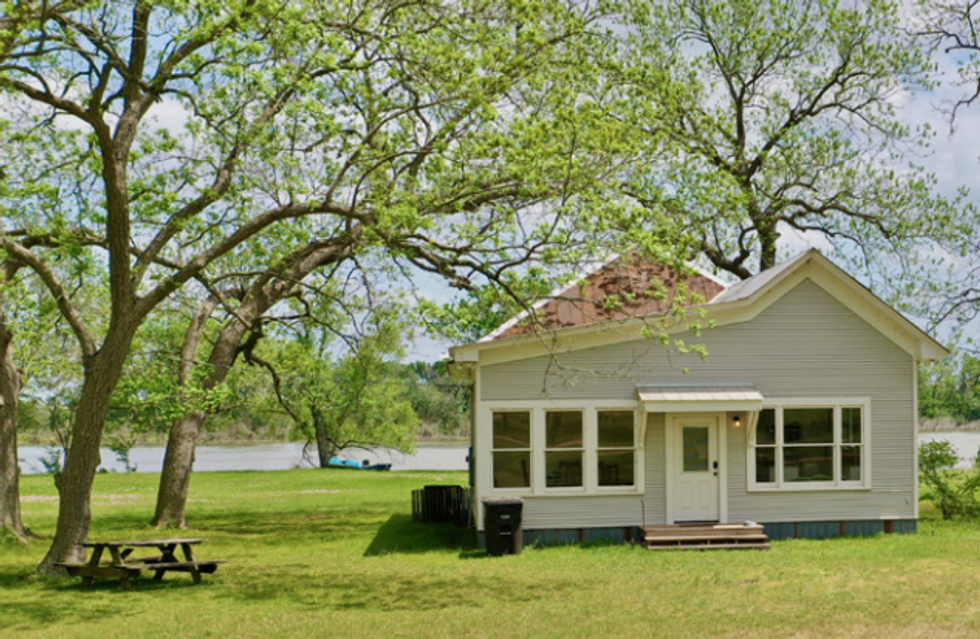 You'll have to leave city limits if you're looking for a proper ranch property like 417 Acres Shipp Lake Ranch, aptly named for its acreage. The property comes built out with three farmhouses, one of which has bedrooms and two bathrooms and two of which have two bedrooms and one bathroom. The nearly untouched property, which surrounds the 100-plus-acre Shipp Lake, has remained in the same family since the early 1900s and gives you picturesque views for the making of a dream home. In fact, the previous owners ran a water ski camp on the property.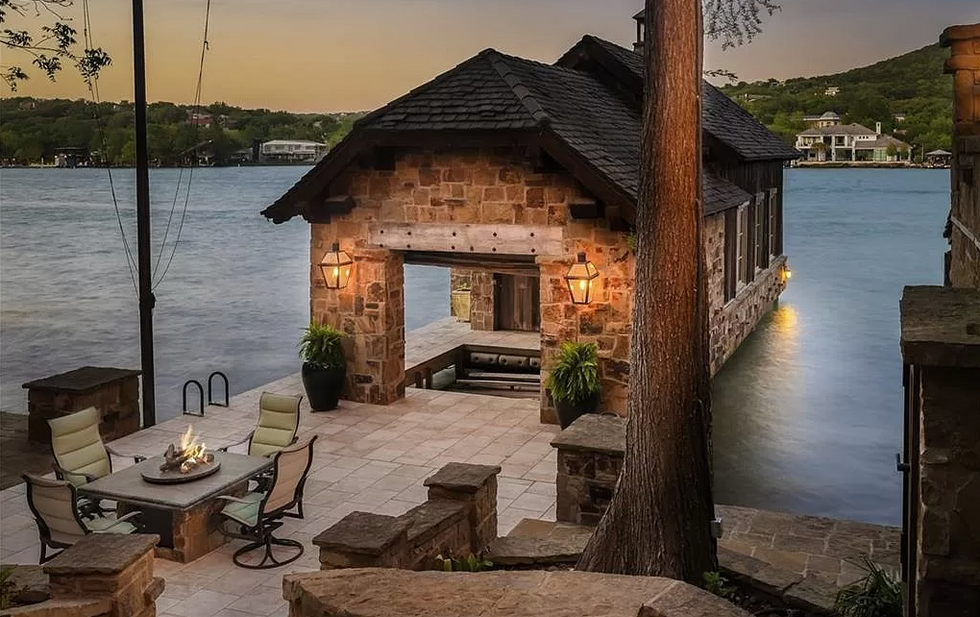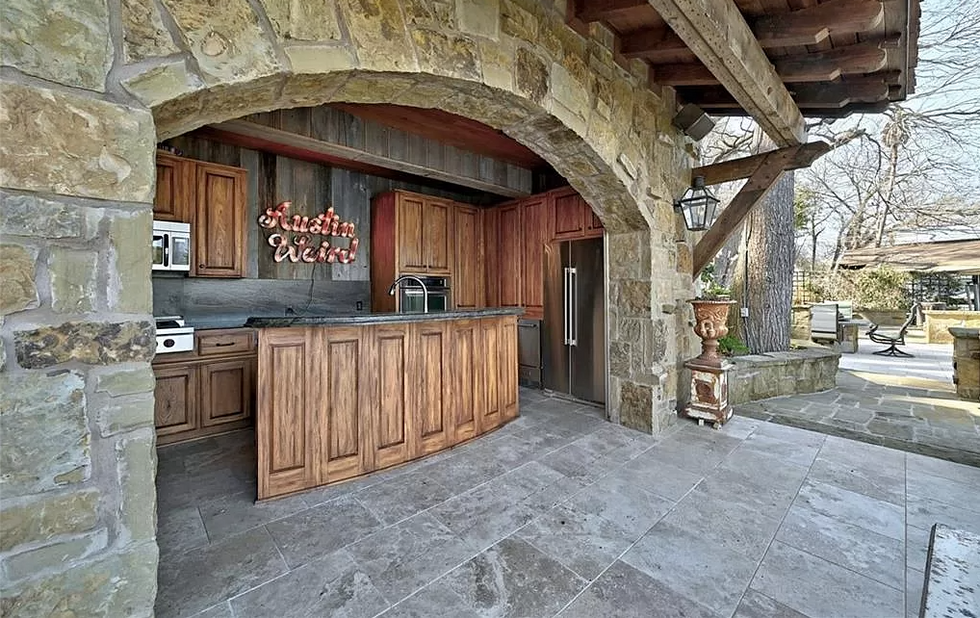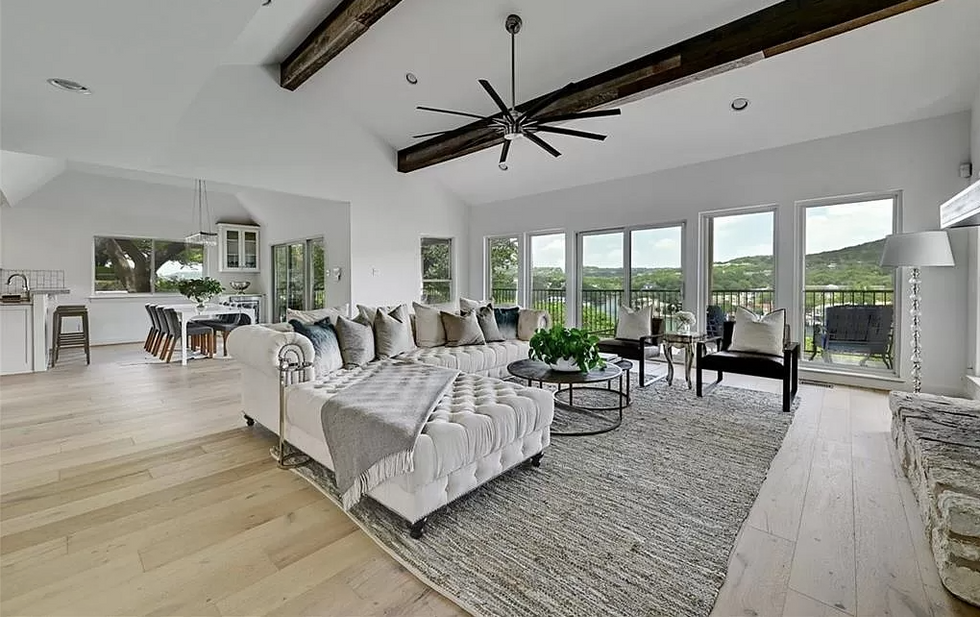 Sitting waterside on Lake Austin, this home gives you the unique opportunity to own a piece of the lush Hill Country with views of Mount Bonnell. The 2,750-square foot, three-bedroom, four-bathroom house allows you to integrate indoor and outdoor life with large windows opening to an outdoor living area. The crown jewel is the .76-acre parcel of land that tapers off to your own lakeside resort, featuring an covered outdoor kitchen, fire pit, stone boat house to store your water sports supplies and veranda sitting at the mouth of the water, perfect for an entertainer.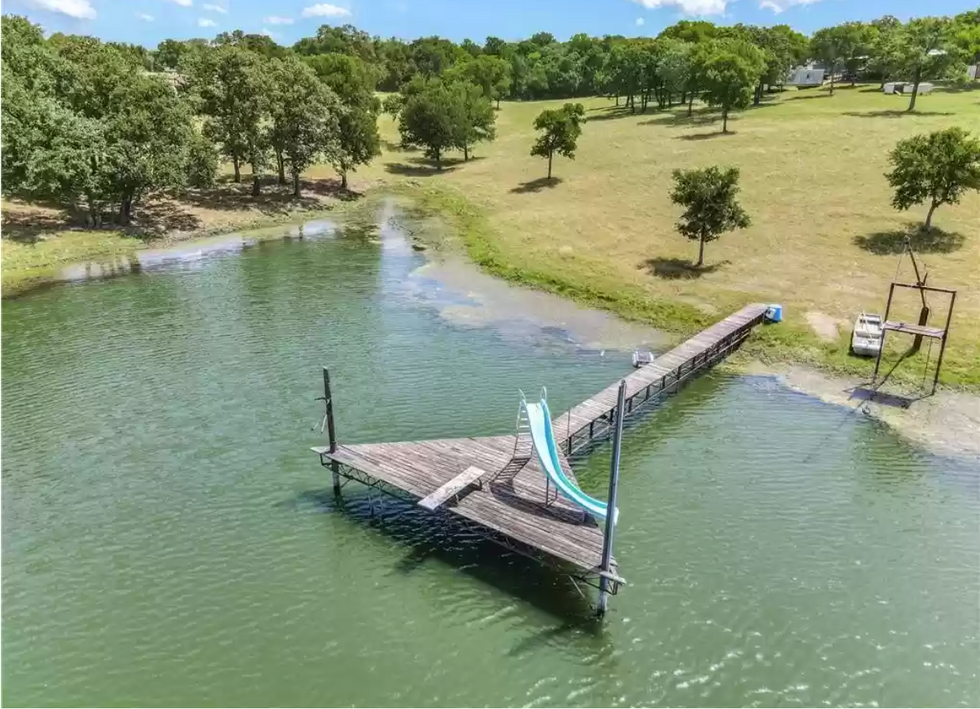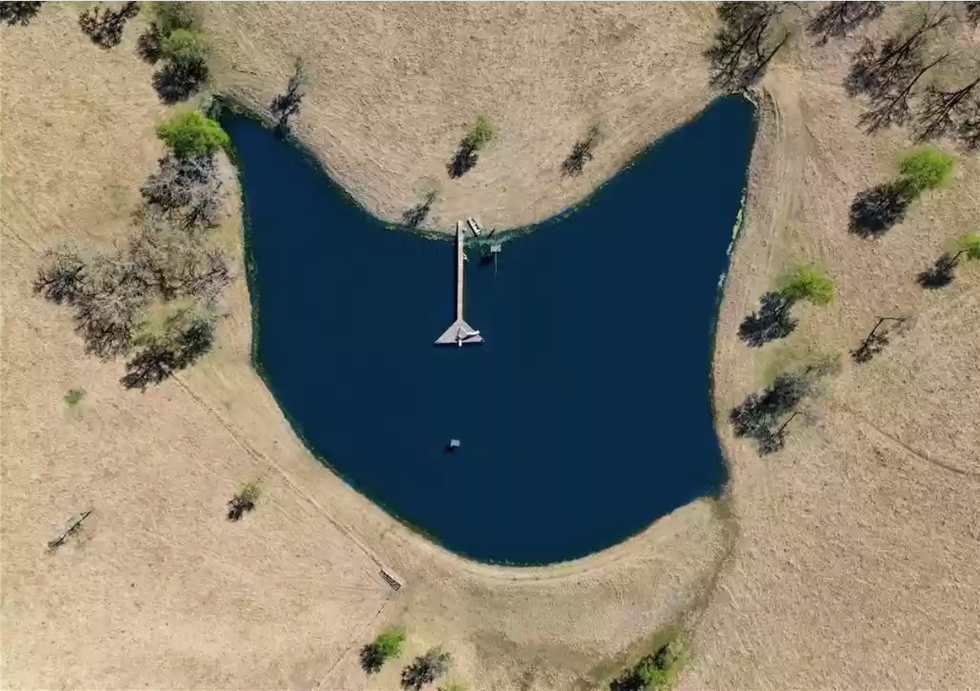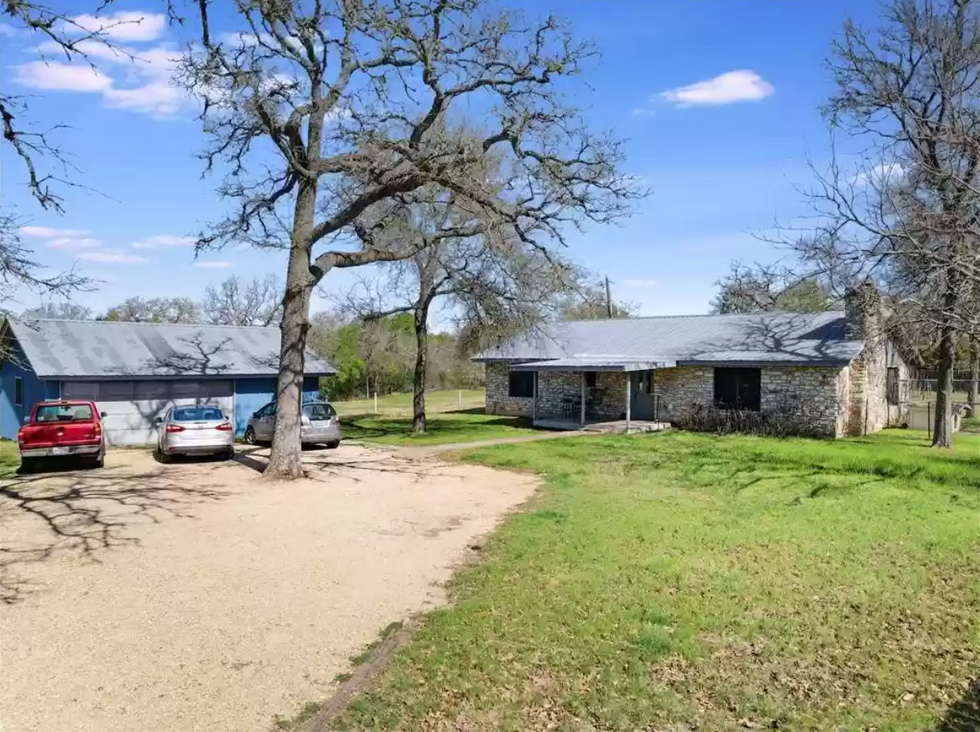 Got dreams of becoming a real Texas rancher? 7814 Brown Cemetery Rd. is the perfect place to start with 40 rolling acres of land and its very own swimming hole. Just east of Austin in Manor, the modest-on-the-outside home clocks at 4,412 square feet with five bedrooms and five-and-a-half bathrooms, but there are an additional two living structures on the property. The horseshoe-shaped pond sits in the heart of the property and comes equipped with a water slide, diving board and a fishing dock.