Get connected with our daily update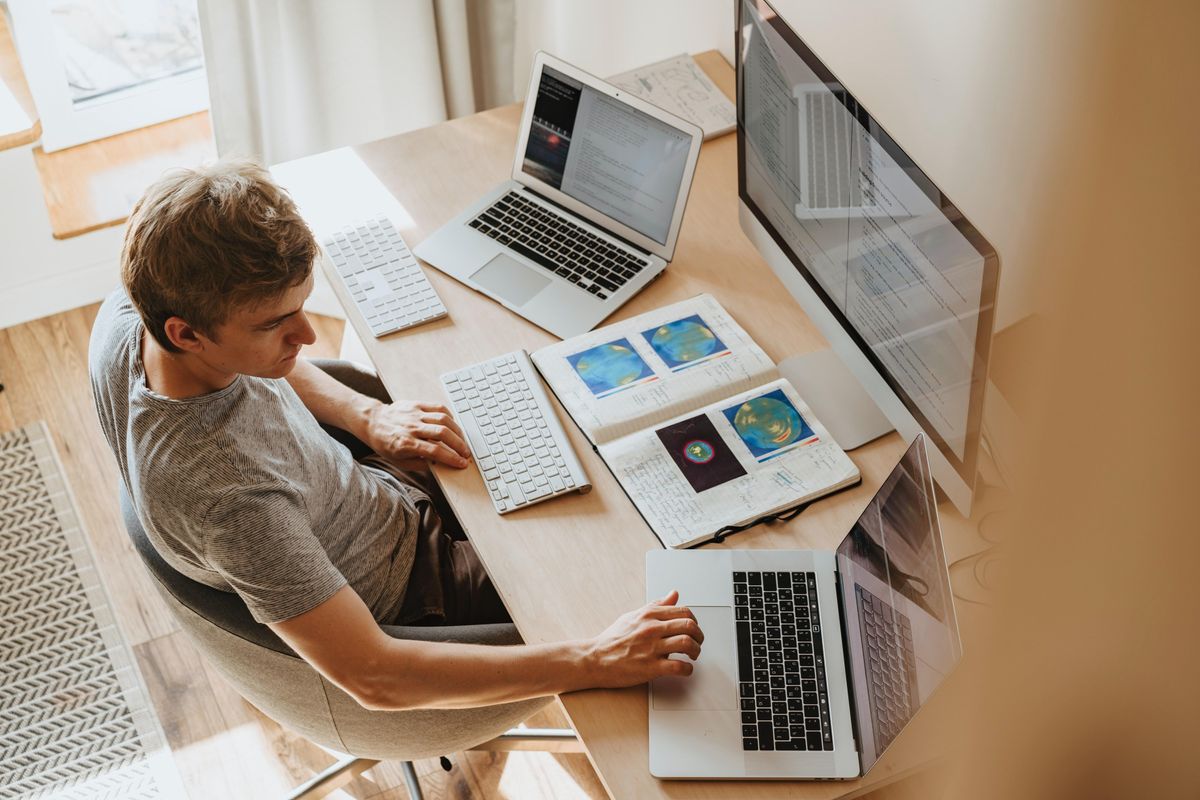 For over a year, Scott has been working for Facebook from the comfort of his Hyde Park home. And he's enjoyed it.
While he says he is more efficient from home, not everyone in tech feels remote work is sustainable. The future of office work in tech is an ongoing discussion where employees want the flexibility of working from home but some employers want to return to the office.
---
The transition out of remote-only work started in early summer for some companies, but some tech giants such as Dell Technologies, Apple, Google, Facebook and Amazon have pushed their reopen dates back to either January or another undetermined date due to Delta variant concerns seen over the summer.
Trying to find the happy medium between high productivity, social interaction, and offering flexibility is leading most companies to go in the route of—or at least consider—a hybrid model of work.
"Going in a couple of times a week but being virtual two to three times a week would be a good mix of seeing people in-person and doing meetings, but also having this nice work-from-home atmosphere as well," said Scott, who asked his last name not be used for potentially violating Facebook's media policy.

Employees want a balance
Scott says staying motivated was the main adjustment he had to make when going fully remote last March. He isn't alone—76% of employees typically enjoy working remotely, according to a survey conducted by Morning Consult published this month. An extra perk is getting to avoid a 20-30 minute commute to the office in Austin traffic.
Workers like Isaac Garza, a senior software engineer for a remote tech startup, operate more efficiently when working remotely. At the developing startup, he says he felt like he could easily work without being interrupted.
Issac Garza finds himself more productive working from home, but is also dealing with burnout. (Issac Garza)
In Central Texas, remote work and the flexibility it offers had a positive impact on employees' productivity, according to a study conducted by Movability and Texas State University, with 52% of the 732 respondents finding themselves to be more productive.

While it means great results for employers, the hybrid model would supply workers with what they miss from the office: talking with coworkers. It's that social interaction that makes company culture and was stripped from the work environment when businesses began working from home.
There's also the issue of work-life balance. Some employees like Garza have felt burnout from remote work. "I got into the habit of, at five o'clock, just closing the laptop," Garza said. "We don't have lives on our hands, so it's not necessary for things to be done right then and there all the time."
Companies weigh their options
Though hybrid models seem to be the perfect balance between the pros and cons of remote work versus in-person work, some companies are rejecting these hybrid setups. According to a survey conducted by Robert Half, only 18% of managers in the tech industry hope to implement hybrid models for their workplace, and 72% expect to be fully back in-office once COVID-19 restrictions lift.
In a Bloomberg article, Thomas Vick—a regional director at Robert Half—found that most companies in Austin have leaned toward either one end of the spectrum or the other: being fully remote or fully in-person. Some companies are pursuing long-term remote work as they aren't resigning leases on office spaces to help eliminate large costs. Others are pining for a return-to-office date because larger tech companies spent billions of dollars on these new office spaces and want a return on their investment.
As COVID cases decrease and more are vaccinated, it could mean the tech industry has its eyes on retuning to the office. But the conversation of weighing costs—both financially and morally—and productivity levels will be just as relevant to find a meet-in-the-middle solution that could be hybrid work.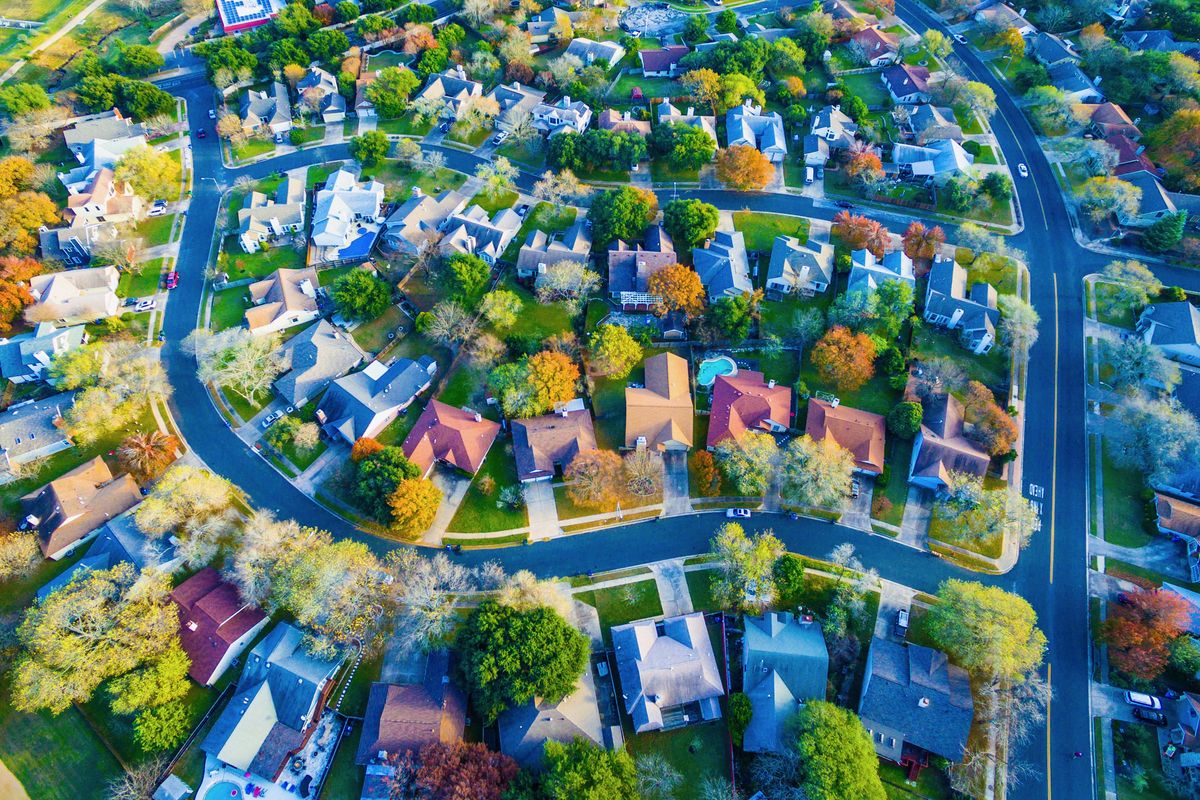 Shutterstock
So you want to buy a house?

To anyone trying to get on the "housing ladder," it's been a discouraging couple of years as prices skyrocketed in a market crowded with buyers bidding against each other for just about any available home.

Things may be calming down, with the Austin Board of REALTORS reporting fewer sales and more available homes this summer.

Mortgage rates have more than doubled in the last year, from around 3% to well over 6% on a 30-year fixed rate loan, getting even more of a bump this week after the Federal Reserve raised bank rates on Wednesday.

So how affordable are homes right now? That, of course, depends on what you want and how much you're able or willing to pay, but here are some rough estimates of what a typical buyer would pay to buy a $650,000 home, which would be considered "mid-price" in today's market.

Mortgage banker Chris Holland (NMLS 211033) of Austin's Sente Mortgage ran some numbers for Austonia to illustrate a typical purchase.


Holland says that while the 30-year fixed rate mortgage is often mentioned in the media, the most popular loan that he's seeing now is a 7/1 adjustable rate mortgage, which has a fixed rate for 7 years and then adjusts every year based on market rates, with a limit on how much it can increase each year. The interest is amortized over a 30-year period. Adjustable Rate Mortgages (ARMs) offer lower rates than fixed rate loans.

Here are the numbers, which are examples. In practice, exact numbers vary with a buyer's credit rating and overall financial situation, and with the rate, which can move up or down at any time.
$650,000 home purchase price
7/1 ARM at 5.875%
5% down payment, equals $32,500
95% financed, equals $617,500
$4,990 payment, including principle and interest (P&I), insurance, and property tax
Typically, a borrower's debt to income ratio needs to be at or below 45%. So for this mortgage, a borrower, or borrowers, would need income of roughly $11,100/month, or $133,200/year. That number could be higher, depending on the buyer's outstanding credit balances on things like credit cards and car loans.
Not included are closing costs, moving costs, maintenance, and any changes a new buyer might want to make to the home.

Holland says he's had a lot of clients approved for loans who were house hunting but have put that on hold, hoping prices come down.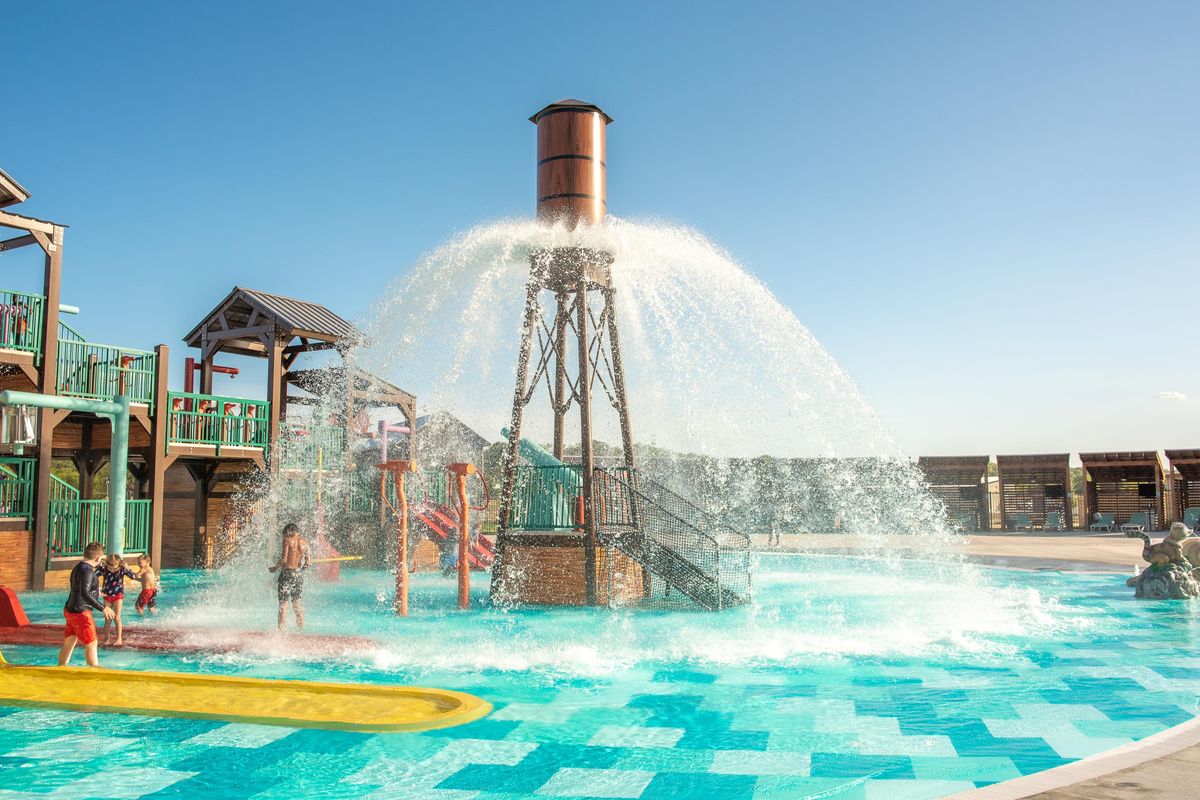 Camp Fimfo Waco
Camp Fimfo Waco, a brand new camping resort, is kicking off football and fall camping season in style! With top-notch amenities, premium accommodations, and 10 weekends of fall fun, there's no better place to have a fall camping getaway, especially if you're a Baylor football fan!
Fall promises to be a one-of-a-kind camping experience. From Sept. 16 to Nov. 24, weekends will be packed with fall-themed activities, including special Halloween weekends in October. Campers can enjoy activities like fall crafts, campground trick-or-treating, costume contests, site decorating, outdoor movie nights, and more!