Never miss a story
Sign up for our free daily morning email...
...and afternoon text update
Get connected with our daily update
(NYSE)
Austin-area company Hyliion rang the bell at the New York Stock Exchange this week in recognition of going public.
---
Hyliion, the Cedar Park-based auto parts maker that helps freight trucks become hybrid or electric, merged with Tortoise Acquisition Corp., a special-purpose acquisition company already traded publicly. The new company maintains the Hyliion name—also reflected in the new stock market ticker symbol, HYLN.
"The completion of our merger greatly accelerates Hyliion's growth plans and unlocks the potential value of our business," CEO and founder Thomas Healy said in a statement. "The future of commercial trucking demands reduced carbon emissions and more sustainable transportation options."
The merger was first announced in June and approved in late September. Hyliion received $560 million as part of the deal.
Healy, personally rang the bell to open up NYSE markets, which peaked at $43.10 per share earlier in the week before dropping sharply the rest of the week; Thursday the markets opened with HYLN stock trading at $29.40 per share. Under Tortoise Acquisition Corp. in late September its stock peaked at $53.51 per share following news of the merger with Hyliion.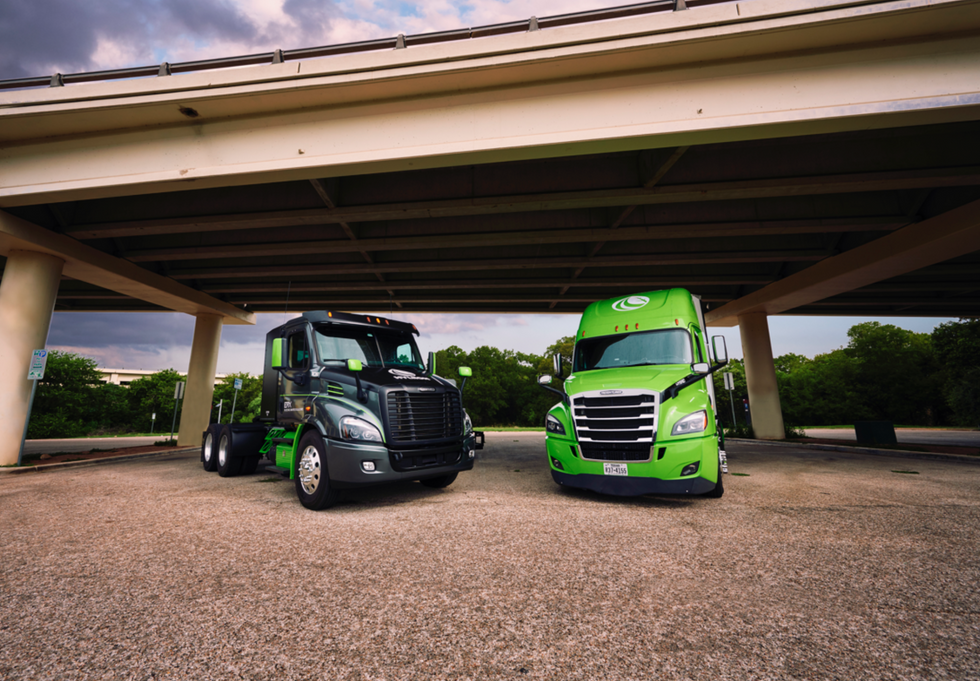 (Hyliion)
Healy, 28, is on track to become the country's youngest self-made billionaire as part of the merger, according to Forbes. As part of public SEC filings, it was revealed that Healy maintained the biggest control of the company, 22.9%, equating to nearly $1.5 billion in value as of late September when the deal was finalized.

"He may not be as slick as the other billionaire electric truck impresarios Elon Musk or Nikola's disgraced former CEO Trevor Milton, but Healy has one up on both Tesla and Nikola when it comes to getting revolutionary tech onto the road," Forbes author Christopher Helman wrote about the Hyliion executive.
Healy told the Austin American-Statesman that his company primarily serves large company fleets in the long-haul trucking industry using equipment that either offsets or replaces energy normally generated by fuel.
Hyliion currently employs about 70 people, with plans to have at least 220 employees by 2022, according to the Statesman, as part of an economic development package with Cedar Park.
More on electric cars: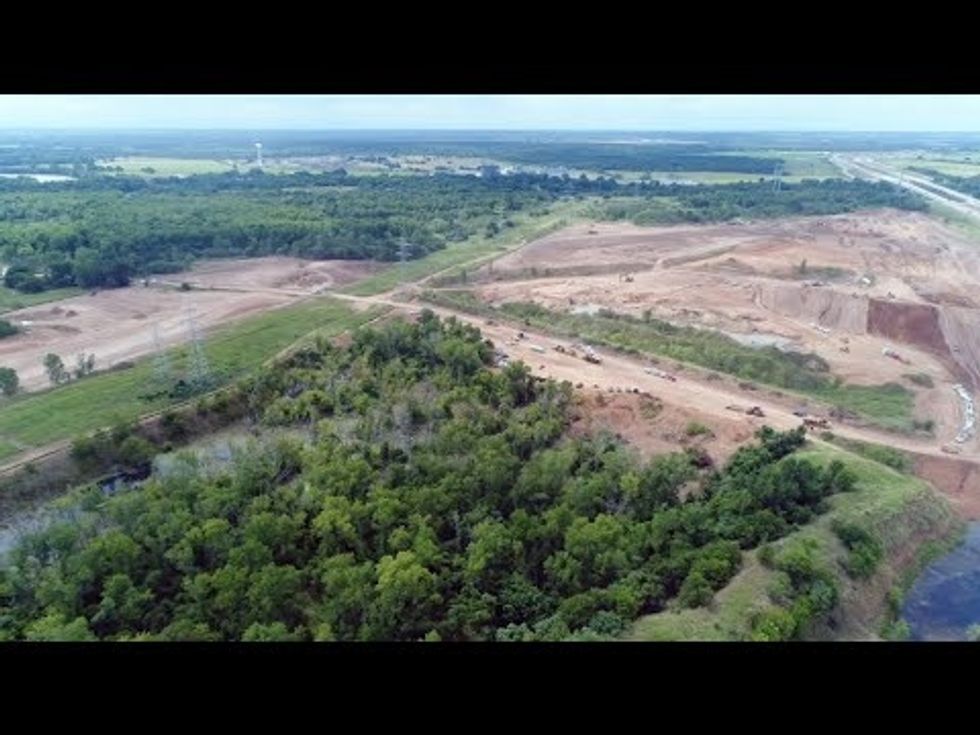 What the Tesla factory means for mixed-use development already underway in Southeast Austin
First score made by LAFC. (Sonia Garcia/Austonia)
Austin FC couldn't find the stamina to fight off a 2-0 loss against LAFC for their inaugural match on Saturday.
The match, which saw No. 21 Austin FC go head-to-head with No. 2 LAFC in Los Angeles, was broadcast nationally on FOX and FOX Deportes.
Eleven players took the stage as Austin FC players for the first time, with five starters making their MLS debut. "Ringleader" Alex Ring took the captain's armband and wore it well. The defensive midfielder could be seen leading his teammates through their first ever match, but it wasn't enough to stage an Austin takeover in LA.
In the signature style of Head Coach Josh Wolff, the team played with quickness and intensity, nearly connecting on several fast breaks. It was harder for them to stay in front, however, something that Wolff credits with quick decision making and a tough LAFC defense.
"We have a quick attacking team, but I think when you make quick attacks and it fizzles it's just about some decision making," Wolff said. "Are we in position to finish attacks? If not, can we reestablish our attack and get stuff better?"
The club was given some generous breaks from No. 2 LAFC, who had one or both of their star DPs out for the half. While forward Diego Rossi is out for the entire match due to a hamstring injury, Carlos Vela was accidentally pulled too soon on what turned out to be a miscommunication.
"He gave us the sign that he needed to come off," LAFC Head Coach Bob Bradley said on broadcast. "I can't say more than maybe it's my fault."
LA pulled some dramatics and slowly gained more possession throughout the half, but ATXFC's defense wasn't initially as shaky as it seemed in preseason. Jhohan Romana has pulled his weight in getting the ball out of goal, and a 34-year old Matt Besler held his own in center back.
As the second half commenced, however, it became clear that LAFC had the advantage over Austin's first major league team.
Goalkeeper Brad Stuver had his work cut out for him, fending off 24 shot attempts, 11 of which were on goal. He didn't have much time to prepare, either: in the first 30 seconds of play, Stuver had already made a save to keep the match 0-0.
LAFC finally connected in the 61st minute of play as Corey Baird shot one into the bottom right corner. The team capitalized off their momentum and put one past Stuver a second time, drawing roars of approval from the LAFC crowd.
While some last-minute attempts from Jon Gallagher and others were made, Austin FC didn't have the endurance to bring a tie. After seven additional minutes of stoppage time, the club lost their first match 2-0.
While the scoreboard tells one story, Wolff said that the team did well considering the skill of LAFC and the pressure of their club debut.
"We've got to be realistic," Wolff said. "This is the first time this organization has been in front of TV with an opportunity to show itself and I think there were some promising moments. And we're going to maximize those and continue to try to develop those, but there's lots to build on."
The team may have lost, but it still won the support of thousands of Verde fans, dozens of which made it to watch their team's first match. When Stuver and the team made it to bthe stadium, Los Verdes fans were already there to show support, and Stuver said his wife saw the same back in Austin.

"The moment that we pulled into the stadium, we saw Black and Verde fans cheering us on as we got to the stadium," Stuver said. "During warm up, you can just look around and see different groups sitting in different sections of the stadium and it's just truly amazing to see the support in our first game. We know that we want to give the fans everything, because this we play for the city and we play for them."