Get connected with our daily update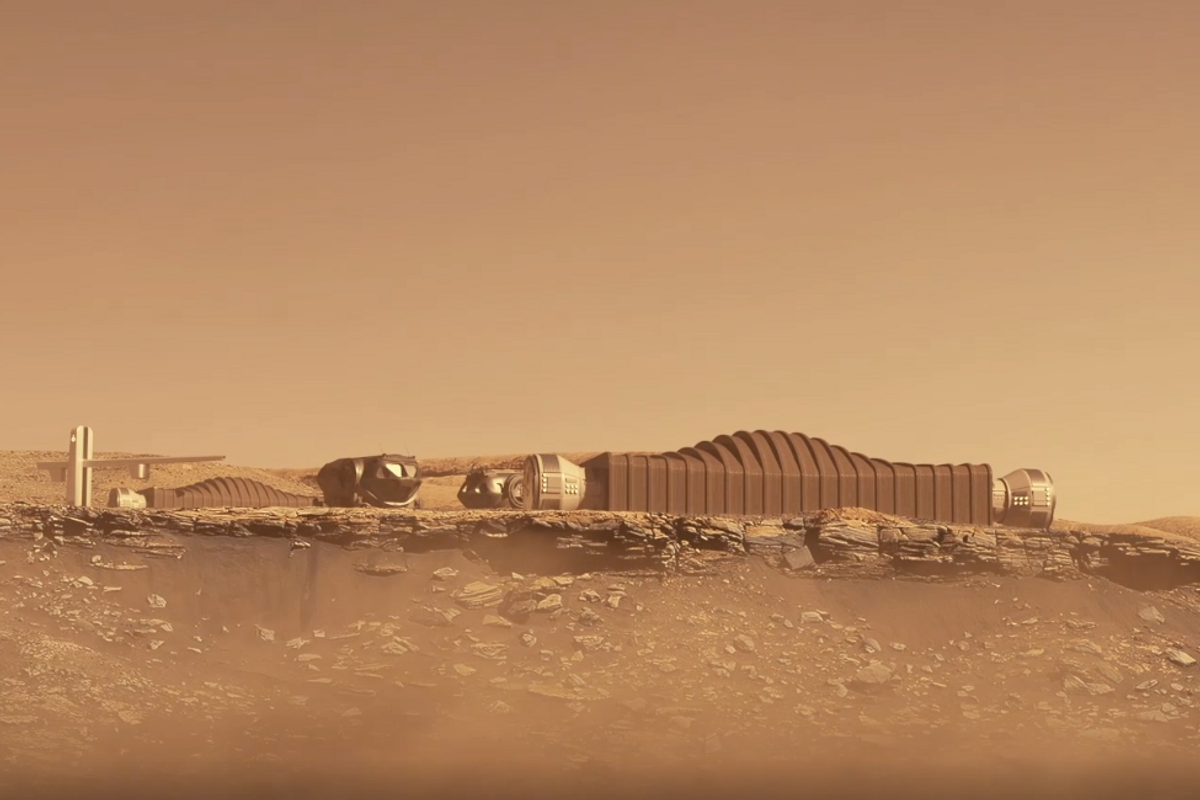 Austin-based ICON, developer behind the city's first 3D-printed homes, is taking its construction technologies to space once more with a 3D-printed habitat known as the Mars Dune Alpha.
---
In a press release, the company announced it was awarded a subcontract through Jacobs supporting NASA Space Technology Mission Directorate Friday to build the 1,700 square-foot structure. Made by the very same technology that brings the 3D houses to life, the habitat is meant to simulate a "realistic Mars habitat."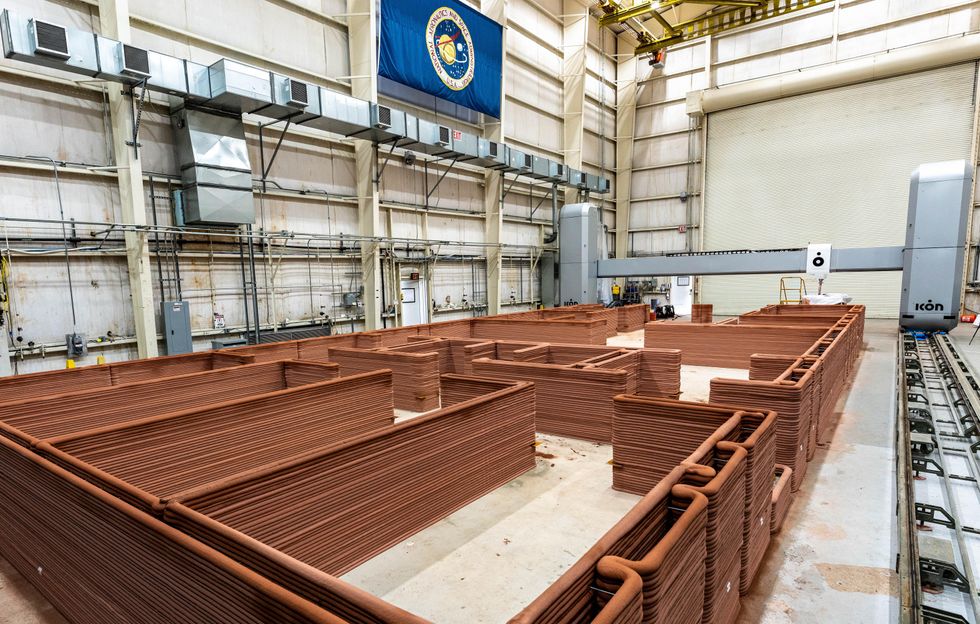 Mars Dune Alpha is being made with ICON's Vulcan construction system—the same it uses to 3D print houses. (ICON)
Designed by architecture firm BIG-Bjarke Ingels Group, Mars Dune Alpha is part of NASA's The Crew Health and Performance Exploration Analog study, which is a sequence of three one-year Mars surface mission simulations that will take place at the NASA Johnson Space Center in Houston starting in fall 2022.

While this structure is a simulation, it could be the future for building on Mars using additive construction technology, which is the entire process of building a structure from materials produced on-site, as sending building materials on multiple flights would be too costly.
(ICON)
CHAPEA will assess NASA's space food system, physical and behavioral health of participants and performance outcomes for future long-duration and exploration-class missions on Mars.

"This is the highest-fidelity simulated habitat ever constructed by humans," ICON co-founder and CEO Jason Ballard said. "Mars Dune Alpha is intended to serve a very specific purpose—to prepare humans to live on another planet. We wanted to develop the most faithful analog possible to aid in humanity's dream to expand into the stars."
ICON's version of life on Mars will look somewhat like a sci-fi movie—the rectangular, utilitarian structure is designed with four private crew quarters adjacent to the facilities and crop growing areas on one end, work and medical stations on the other, divided by living quarters.
ICON says the structure will include a mixture of fixed and movable furniture, an arched ceiling to avoid spatial monotony, as well as customizable lighting, temperatures and sound control to promote a healthy circadian rhythm and suit the crew's daily needs.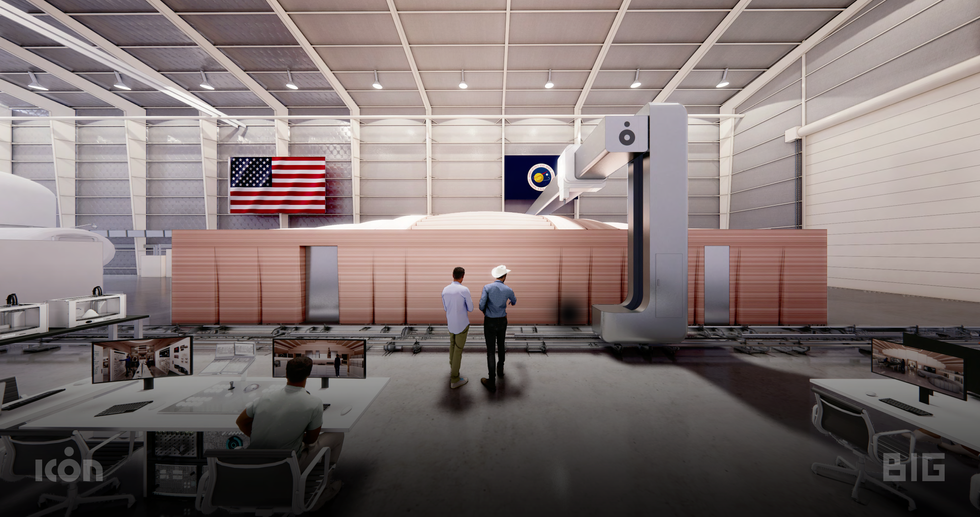 A concept of the structure, which will remain on Earth... for now. (ICON)
This isn't the startup's first rodeo with NASA, in March it announced it was teaming up with the space agency and members of its Artemis Generation to create a 3-D-printed rocket landing pad made of materials found on the moon and the company is working with NASA on "Project Olympus," research on a space-based construction system to support future exploration of the moon.
NASA begins recruitment for the one-year Mars mission analog study today and will accept applications until mid-September.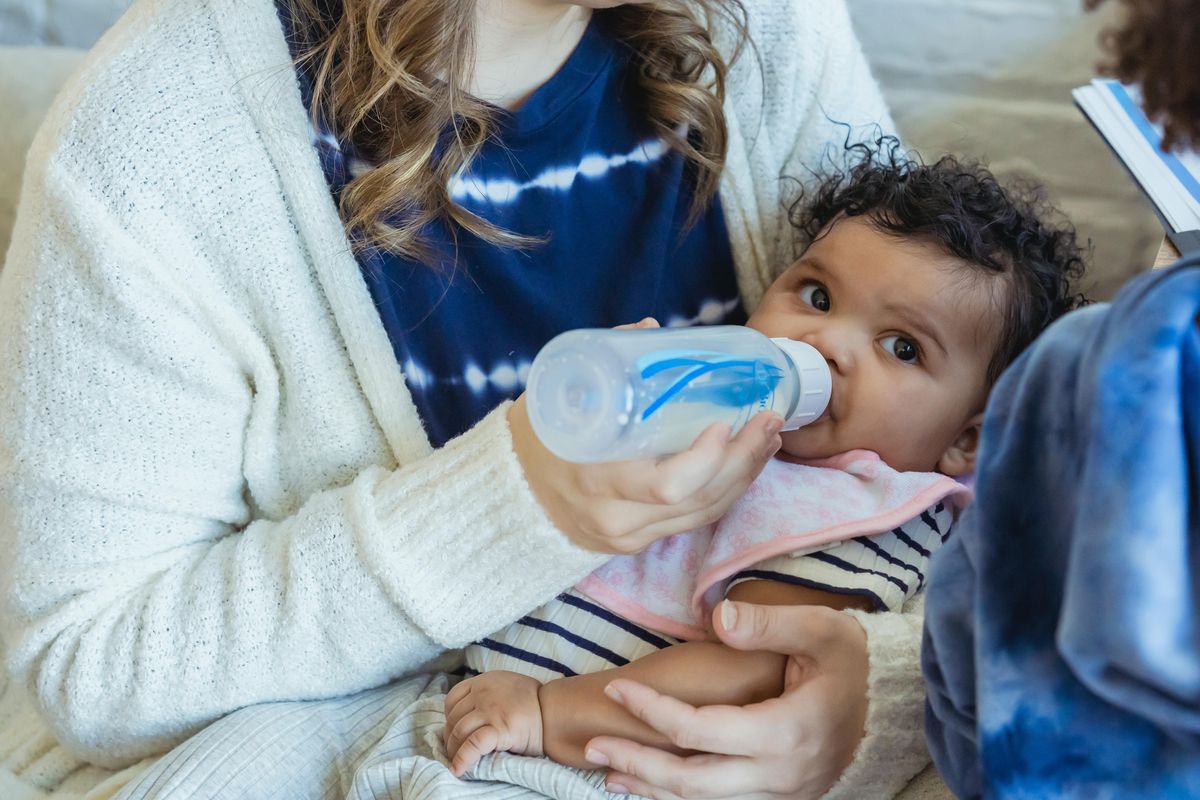 Austin parents and grocery store shelves are feeling the effects of a nationwide baby formula shortage.
Caused mostly by a February recall due to contamination issues, followed by the Abbott Nutrition factory closure in Michigan, the shortage has left Austin shelves barren. However, earlier this week, U.S. officials announced a plan with the facility to restart production.
In the meantime, local parents in crisis have turned toward the Mother's Milk Bank to keep their babies fed.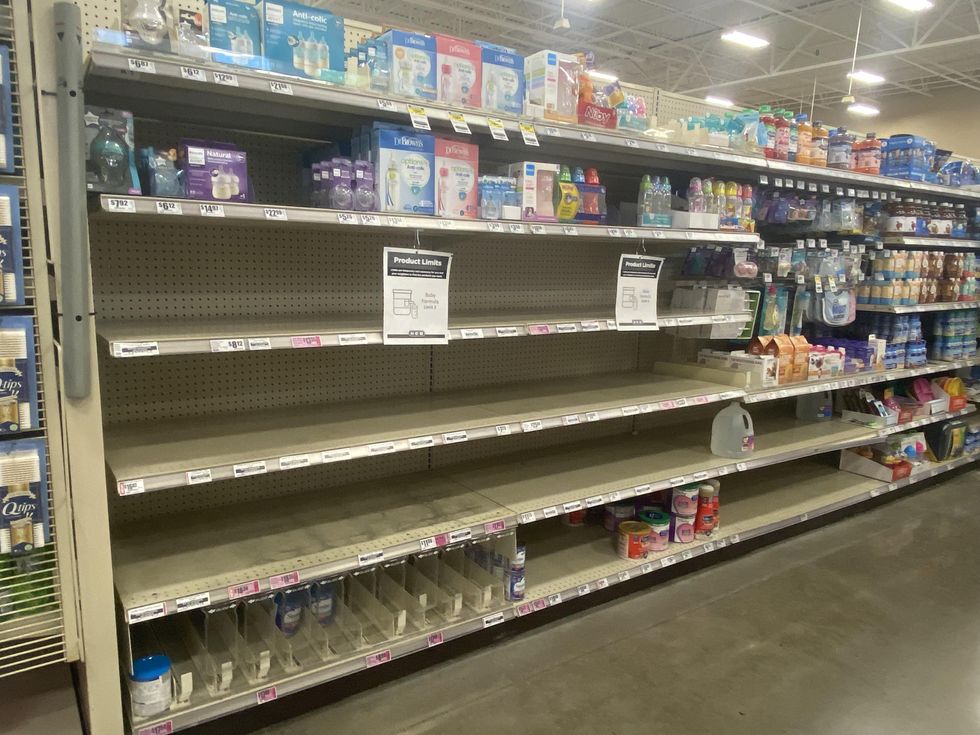 HEB on East 7th has been picked clean of formula and is limiting purchases. (Laura Figi/Austonia)
The milk bank—which takes donations from lactating mothers and dispenses milk to babies in the NICU—has been helping feed upwards of 30 families in need as the formula supply tightens.

According to the bank's executive director Kim Updegrove, Mother's Milk Bank has seen an uptick in calls from parents with healthy babies in need of help since the shortage began.
"We aren't used to hearing from families with healthy infants," Updegrove said. "They're typically very upset, angry, frustrated, sobbing—it's scary to not be able to feed your infants. So in the past few weeks, those calls have been significantly increasing."
Mothers are only able to donate if they are within a year postpartum, so Updegrove said they are constantly bringing on and retiring donors. While donors had been on a 30% decline leftover from 2021 when the shortage began, Updegrove said the shortage has led to mass community interest and more than 90 prospective donors in just the past few days.
"We and other milk banks are experiencing significant interest from the community—becoming milk donors and helping to turn around this crisis," Updegrove said. "Every infant needs to be fed, every one of us can relate to that need, and we need to make sure as a community that it happens."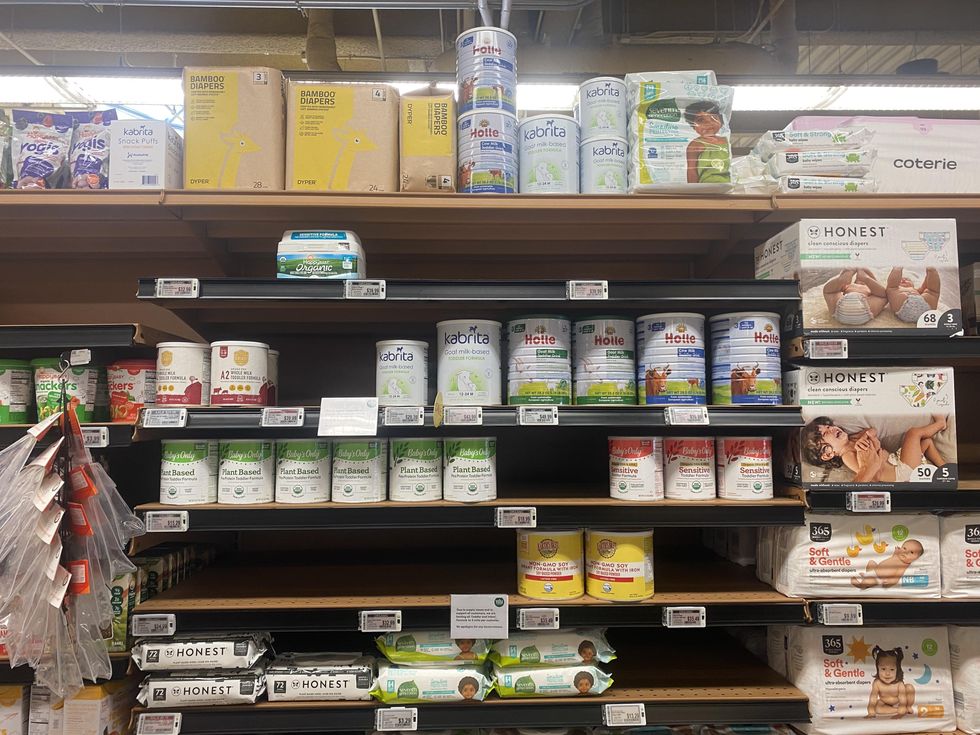 Whole Foods downtown was also cleaned out of typical formula. (Laura Figi/Austonia)
While you may still be able to find formula at places like Whole Foods—which currently has goat milk, soy and plant-based formula in stock—Updegrove said it might not be what a baby needs.
Updegrove said it is best to buy types that say "infant formula," as they are FDA approved and will provide the nutrients, vitamins and minerals a baby needs. Plant-based, homemade, non-cow's milk or diluting formula may not provide the same nutritional value.

As the community navigates the shortage, Updegrove said the most important way to help out is to not panic buy or stockpile.
"This is a crisis for families," Updegrove said. "This is the time for the community to gather together and figure out what everyone can do to help families with young infants."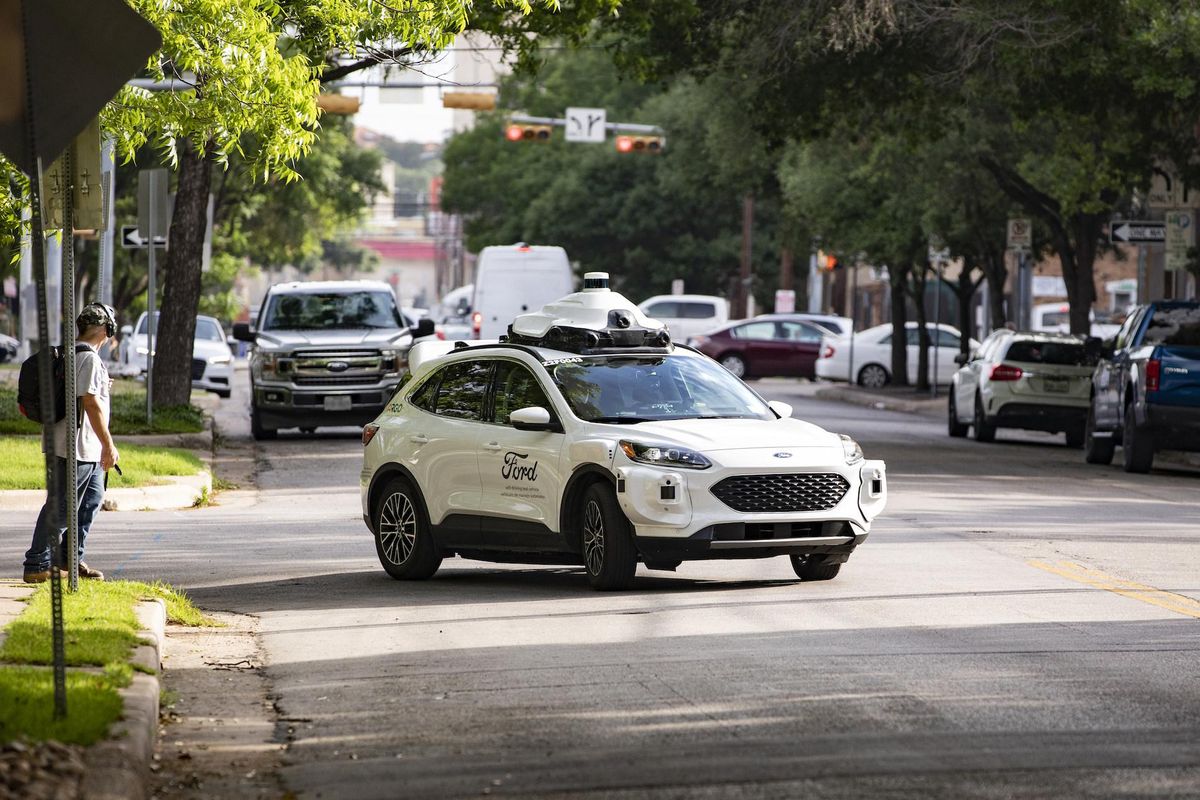 Next time you're sitting at a red light in Austin, you may look over and see a car without a person at the driver's wheel.
Autonomous vehicle tech company Argo AI has brought driverless operations to Austin and Miami, starting out with only company employees using the service. Later on, tests with Lyft and Walmart will carry out ride-sharing and grocery delivery services, with the help of a human safety operator. The company has already made moves on this front in Miami Beach where some Lyft passengers have used its autonomous vehicles with a human operator.
While its platform is designed for integration with multiple vehicle types, the test fleet uses the Ford Escape Hybrid and VW's all-electric ID.Buzz.
The Pittsburgh-based company says this progress on its autonomy platform has been more than five years in the making and boasted about reaching this milestone before others.
"Argo is first to go driverless in two major American cities, safely operating amongst heavy traffic, pedestrians and bicyclists in the busiest of neighborhoods," said Bryan Salesky, Founder and CEO of Argo AI.
Expect to see the autonomous cars on the road during daytime business hours as the tech aims to learn from a diversity of road infrastructure and driving behaviors.

The company, which is testing in eight cities in the U.S. and Europe, has brought its tech to Austin as the company looks to expand in densely-populated cities. In particular, Argo is looking at ridesharing, delivery and logistics companies for integrating its autonomous vehicles into their digital services.
Argo anticipates its service availability to someday cover more than 15 million people in Austin, Miami and Washington D.C.