Get connected with our daily update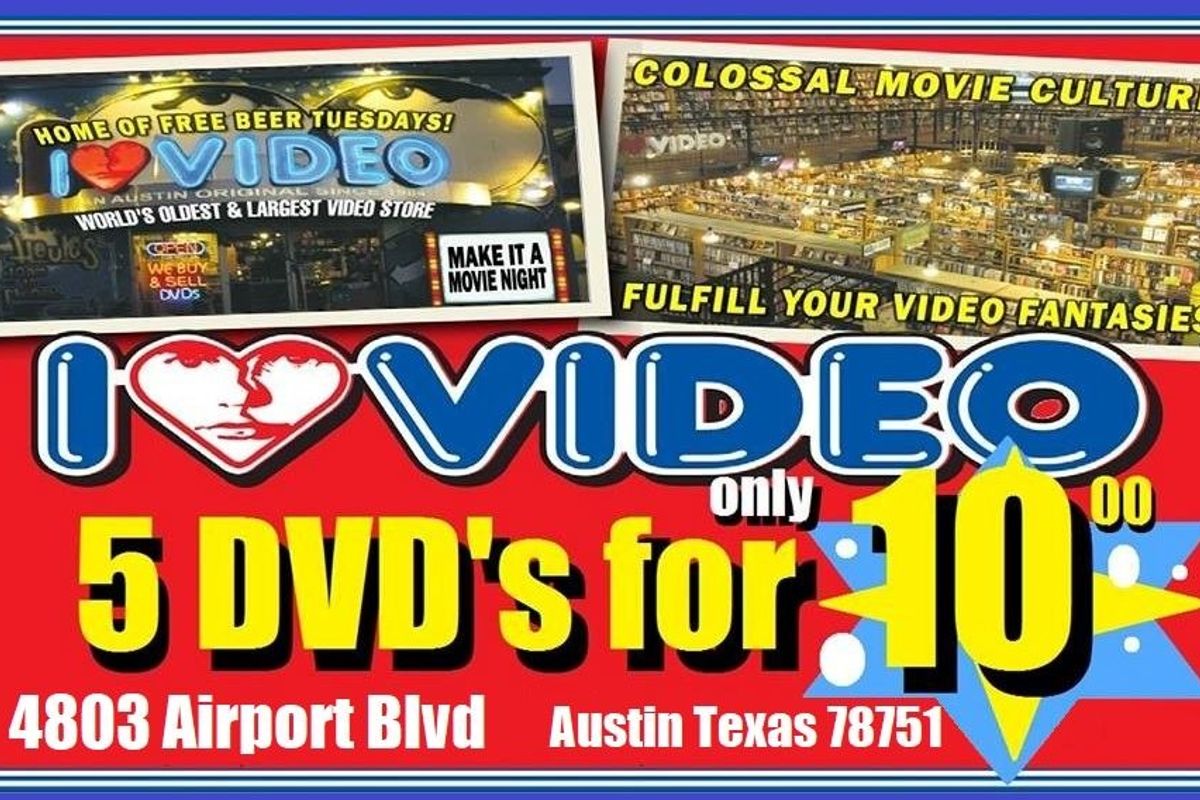 (I Luv Video/Facebook)
Roll credits.
Austin loses another signature part of its culture with the closing of I Luv Video, the famously off-beat paradise for movie buffs, whose owner announced on social media late Tuesday that "circumstances have forced me to close permanently" after nearly four decades in business.
---
The shop is putting its entire archive—more than 130,000 DVDs, Blu-rays and VHS tapes—up for sale, with owner Conrad Bejarano expressing hope that someone will purchase the entire collection of "rare and unique videos for the connoisseur" and make it accessible to the public.
Bejarano urges anyone interested to call 737-990-9572.
In his post, Bejarano did not specify the cause of the closure, which comes just a few months after the shuttering of Austin's other indie video store, Vulcan Video.
The post struck an instant nerve among its Austin supporters, who were able to buy, trade and rent videos that can be impossible to find or stream online - which is, incidentally, the single biggest threat to video stores across the country in recent years.
The shop billed itself as the world's largest independent video store, providing endless rows of movies for browsing and discovery. Many mourned not just the collection but the brains behind it, as its staffers - like those of many independent specialty shops - were a walking encyclopedia of movie facts, a database unrivaled even by Google.
"I'm a professor, and going to I Love Video was like visiting a research library," one commenter wrote. "The staff is so sharp! I could ask, 'what are your favorite car chase films from 1974?' And they would lay out a dozen without consulting a database, just experience. I lived in New York City before Austin, and there was nothing like I Love Video there. I will miss you and your team of experts."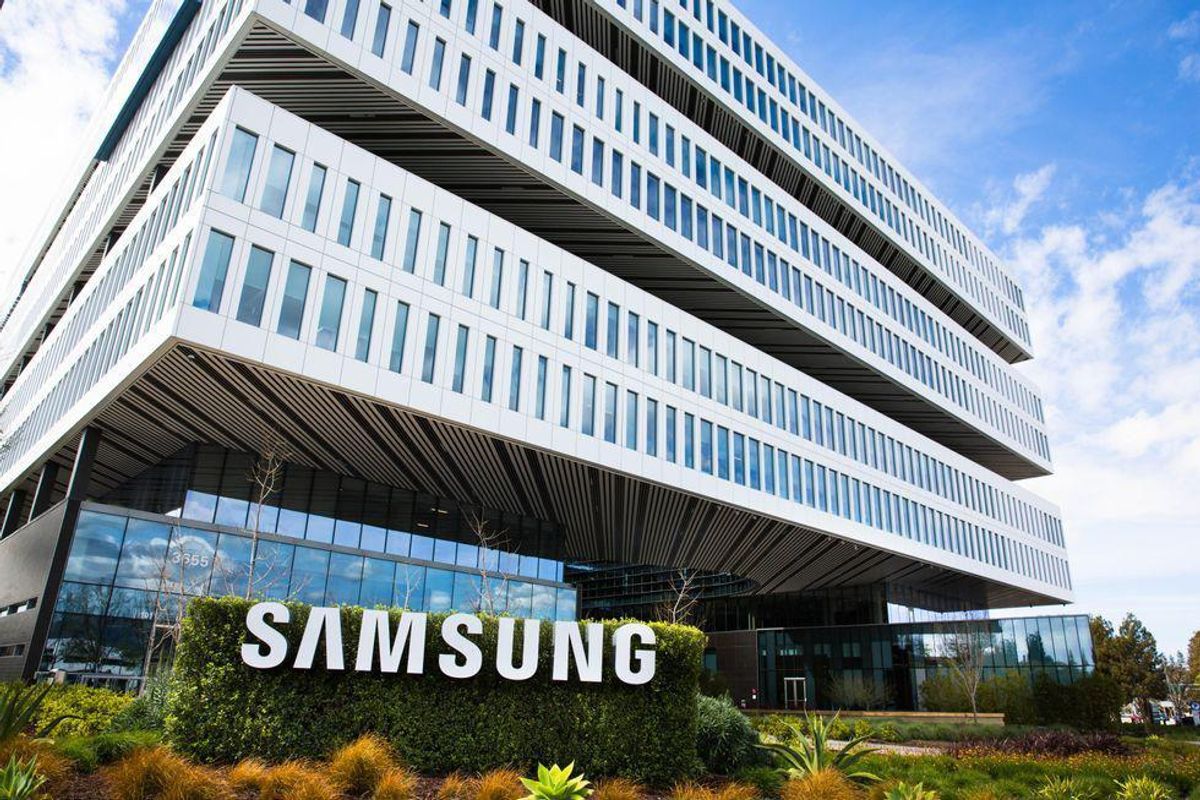 Samsung might soon be making more moves in the Austin metro.
The tech giant, which made waves as it announced plans to build a $17 billion chip plant in Taylor in late 2021, might be looking to expand in the Northeast Austin area, according to an Austin Business Journal report.
ABJ said the South Korean company is seeking more tax breaks from nearby Taylor and Manor school districts. The company filed documents requesting Chapter 313 incentives related to the breaks Saturday, and ABJ said each district will review the requests separately on Tuesday.
"While we do not have specific plans to build at this time, the Chapter 313 application process is part of our long-term planning to evaluate the viability of potentially building additional fabrication plants in the U.S.," Samsung Austin Semiconductor LLC.'s director of communications, Michele Glaze, told the ABJ.
But Samsung has made headlines for more than just the $17 billion plant: In early 2022, the company caught heat for two separate spills of millions of gallons of wastewater into tributaries near its semiconductor plant.
While no expansion is promised, ABJ speculates that expansions could occur at the 1,200 acre planned Taylor factory or near the chipmaking factory on Austin's East Parmer Lane. Both expansions could bring even more revenue and job opportunities to Samsung's Texas home.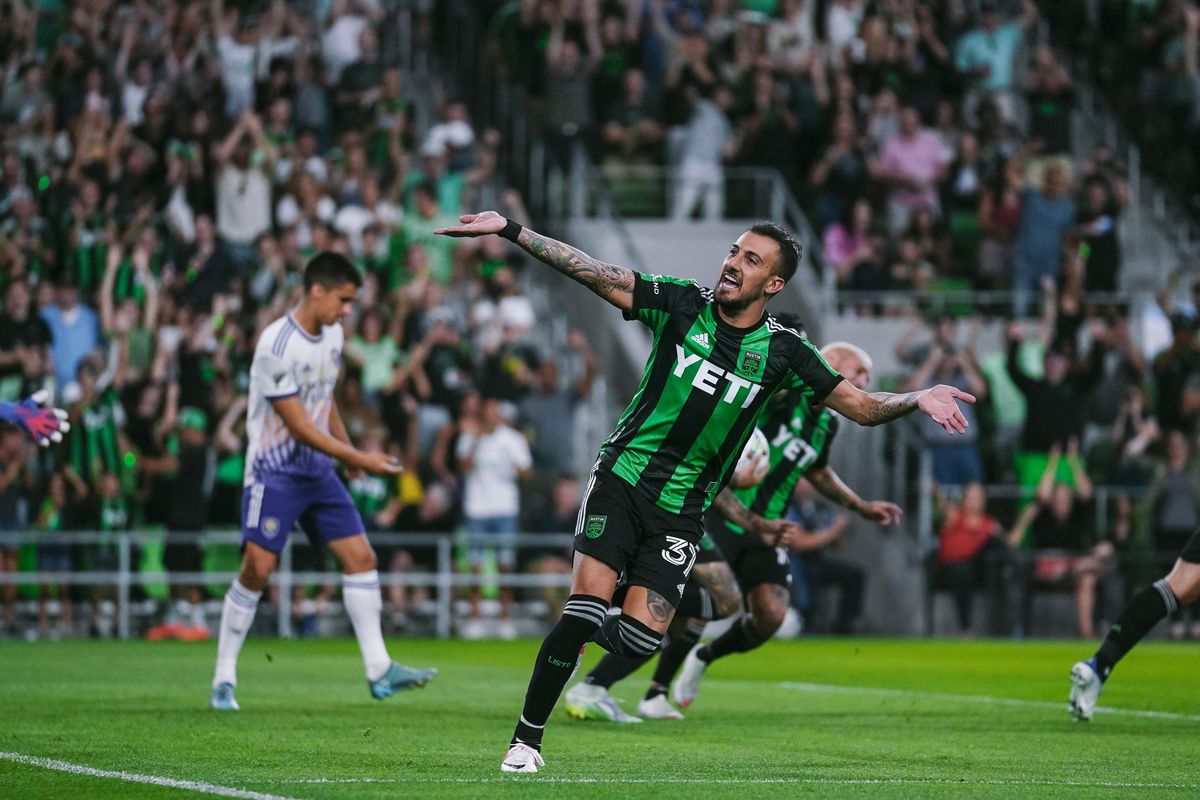 A first minute error gave Austin FC an early setback, but with the help of two red cards and two second-half goals, the Verde and Black still forced a last-minute tie in a messy home battle against Orlando City SC Sunday night.
With the 2-2 draw, Austin dropped from No. 1 in the MLS West conference but still earned a point in the standings thanks to a penalty kick goal from Sebastian Driussi and a breakthrough shot from striker Moussa Djitte, who scored his first goal with the club in the final minute of play.
Here are the top three takeaways from the match: