Get connected with our daily update
Going into Women's History Month, Austin is blessed to be home to some of the nation's most enterprising, talented, hard-working and unique women who are making the city a better place. Whether it is spreading awareness through music, empowering women to make the first move or fiercely supporting the local community, these 11 women are Austin staples.
In no particular order, here are just some of the glass-ceiling-breaking women that walk the streets of Austin.
---
Julia Cheek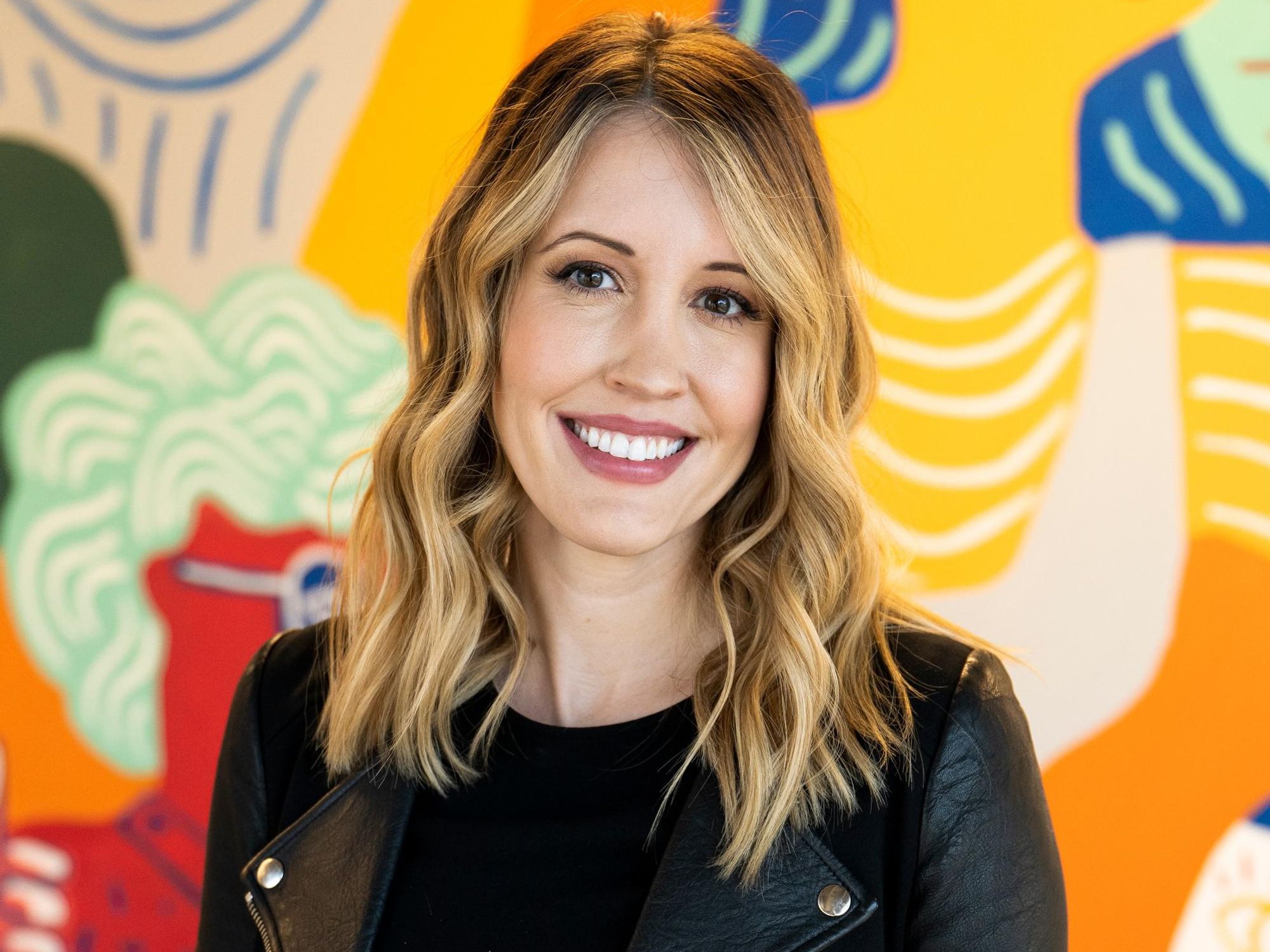 (everlywell.com)
You may not have heard her name, but Julia Cheek is tackling an issue that has been plaguing women, and all Americans, for years: healthcare. Cheek was not sure her idea for at-home lab tests would succeed until she took her idea, Everlywell, onto Shark Tank, a TV show where entrepreneurs hope to gain celebrity investors, in 2017. With Shark Lori Greiner's help, Cheek has created an Austin-based company worth $1.3 billion, filling gaps in women's healthcare and changing the status quo of how people view medicine. The company offers more than 30 tests that ship right to your door, from fertility tests to STD tests to general health labs, and takes the confusion out of caring for yourself. When COVID-19 hit, Everlywell even made an at-home test.
Virginia Cumberbatch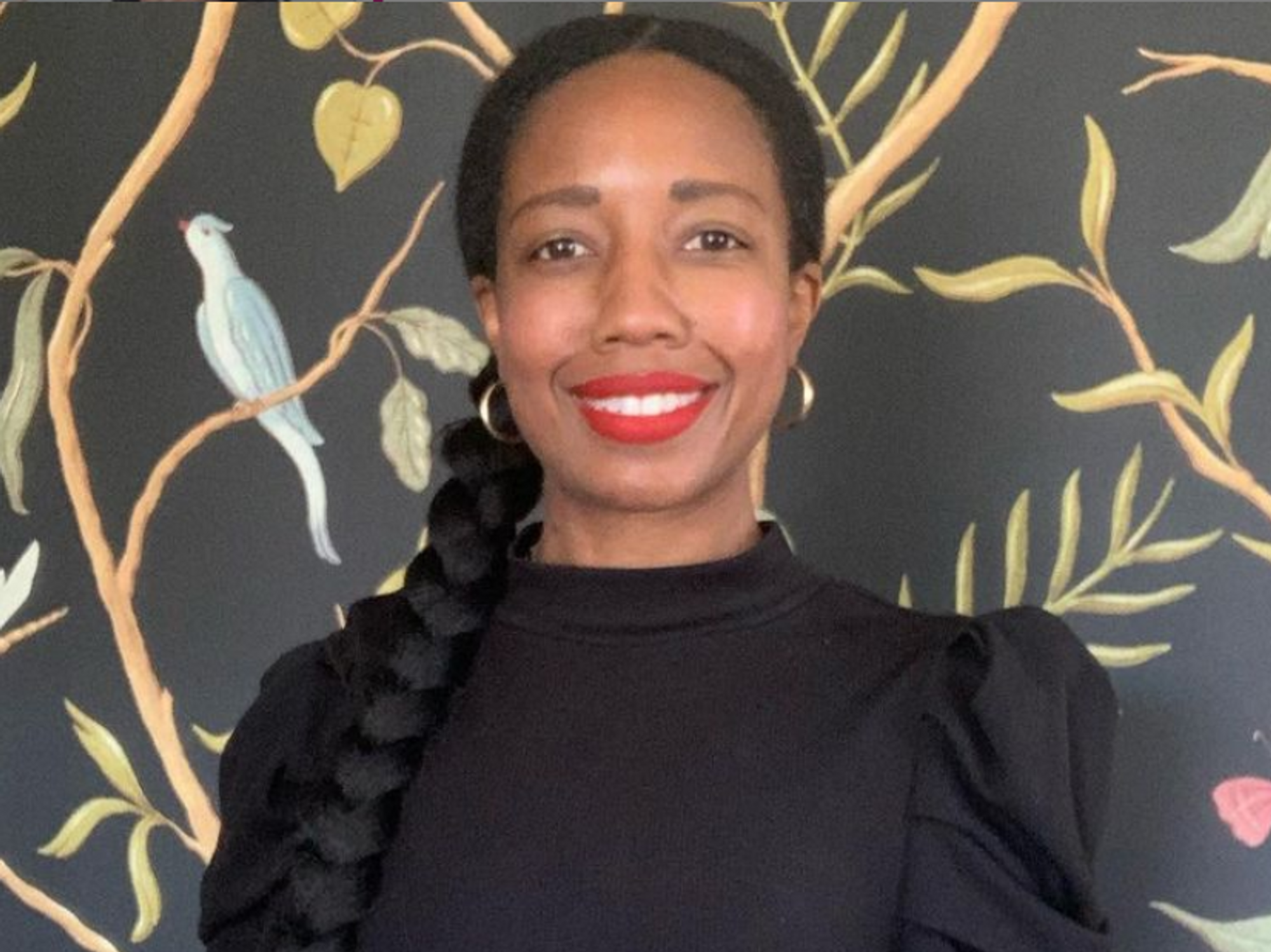 (@vacumberbatch/Instagram)
​Virginia Cumberbatch has been sparking conversations about diversity and inclusion worldwide for years, working with the University of Texas at Austin and the community to address equity across the board in education, housing and healthcare while co-founding Rosa Rebellion, a platform that supports creations by women of color to liberate and further social change. Cumberbatch was appointed to Mayor Steve Adler's Task Force on Institutional Racism and Systemic Bias in 2017, where the group worked to dismantle systemic inequities found in education, real estate and housing, health, finance and criminal justice throughout the city. Cumberbatch does her part by holding a tight grip on her East Austin home and making sure to get to know her neighbors, who have been living in the historically low-income neighborhood since before it became trendy and disrupting the world around her with the spoken word.
Delia Garza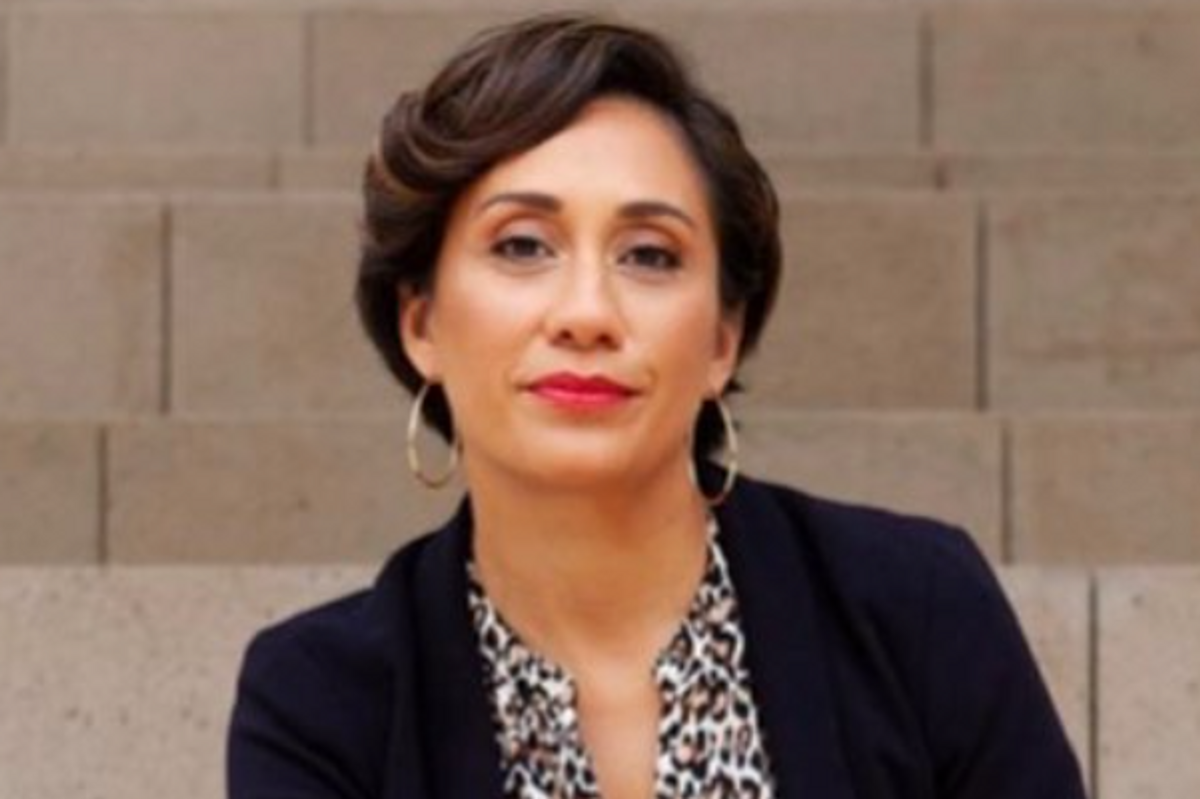 (@countyattorneygarza/Instagram)
Delia Garza has been earning first after first in Austin: first Latina on Austin City Council, first Latina mayor pro tem and most recently first Latina to serve as Travis County attorney. The San Antonio native started an early career as a firefighter, so Garza is not easily intimidated, and after rising in the fire department ranks, she quit and pursued a law degree with her eyes set on public service. Garza is on a path to make Travis County more progressive as she works on uplifting underserved communities, creating affordable housing, ending racial disparities in the criminal justice system and breaking down barriers for Latina women.
Ty Haney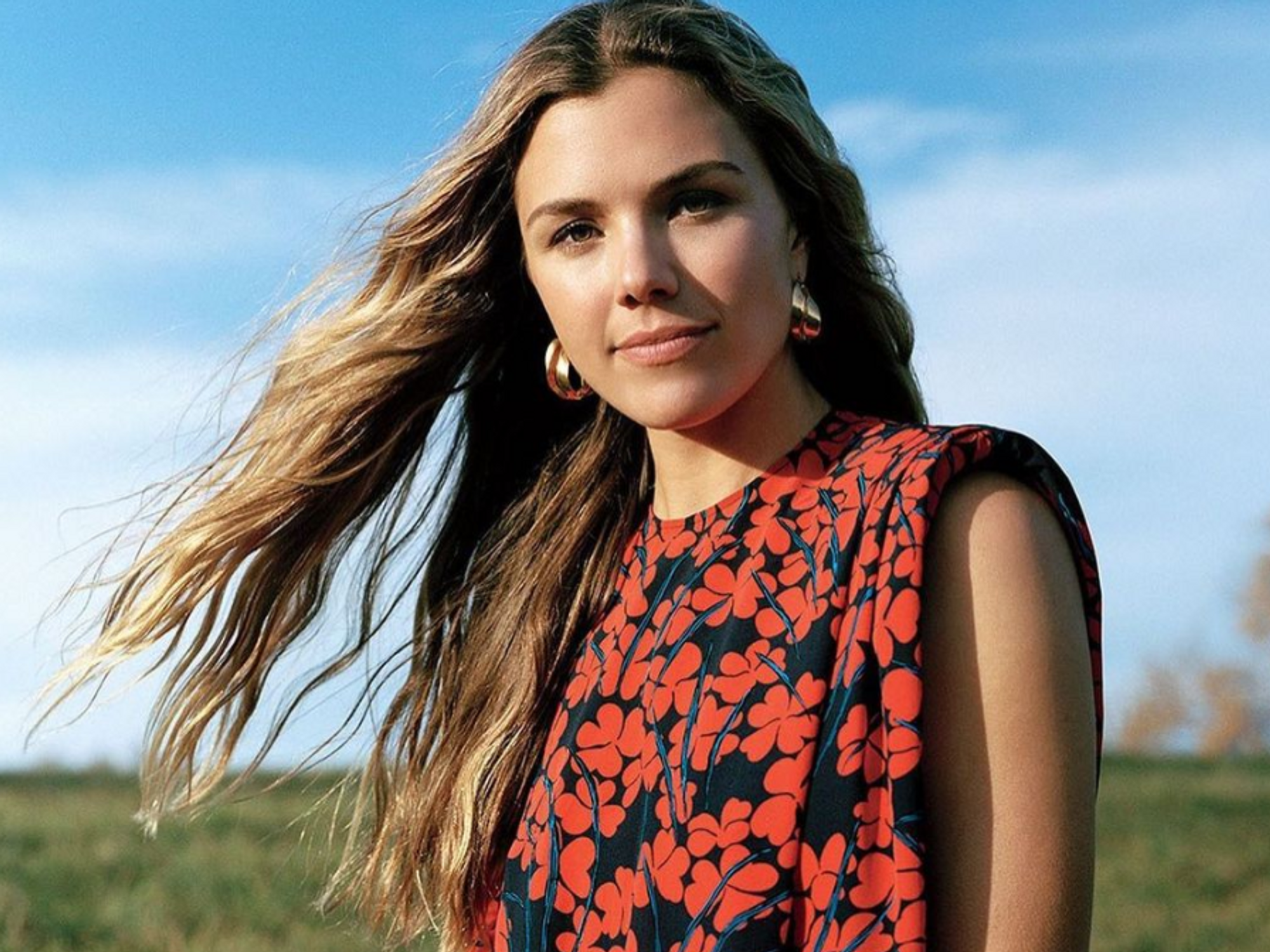 (@ty_haney/Instagram)
By the time Ty Haney had graduated from the Parsons School of Design in 2011, she had created a five-piece activewear collection that, three years later, would become Outdoor Voices, a brand spreading like wildfire, and opened a flagship store in Austin. After a period of virality, Haney has dealt with her fair share of struggles. Coworker relationships and Haney's management style led to turmoil within the company and a more than 50% drop in valuation before she stepped down as CEO. Now, returning to the company as an active board member, Haney told Vogue she was happy to have made her mistakes early on in her career and now pledges to make her mark by hiring women and BIPOC to bring the brand back.
Whitney Wolfe Herd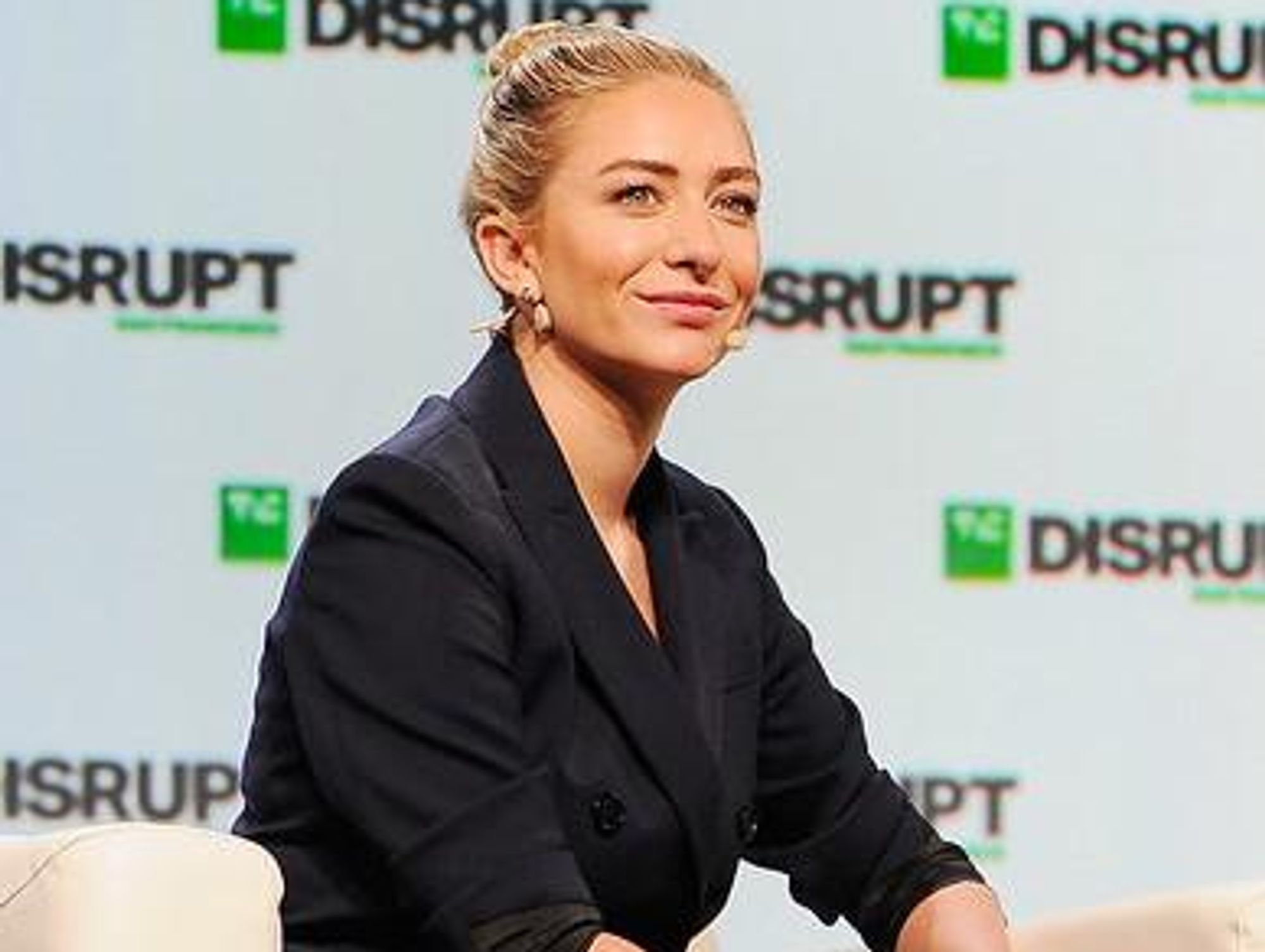 (TechCrunch/CC)
Whitney Wolfe Herd built her legacy on a platform of empowering women. A Tinder cofounder, Wolfe Herd sued the company following alleged sexual harassment and verbal abuse from a superior and went on to create Bumble, a dating app where women make the first move. Now the app boasts more than 10 million users, a feature to find platonic friends and is Tinder's primary competitor. After making its market debut earlier this year, Wolfe Herd became the youngest self-made female billionaire in the world at just 31 years old. Bumble is also a company dedicated to the furthering of women: the Bumble Fund initiative invests in early-stage businesses run by women of color and underrepresented groups and the Moves Making Impact initiative helps users support charity causes on the app just by starting a conversation.
Jane Ko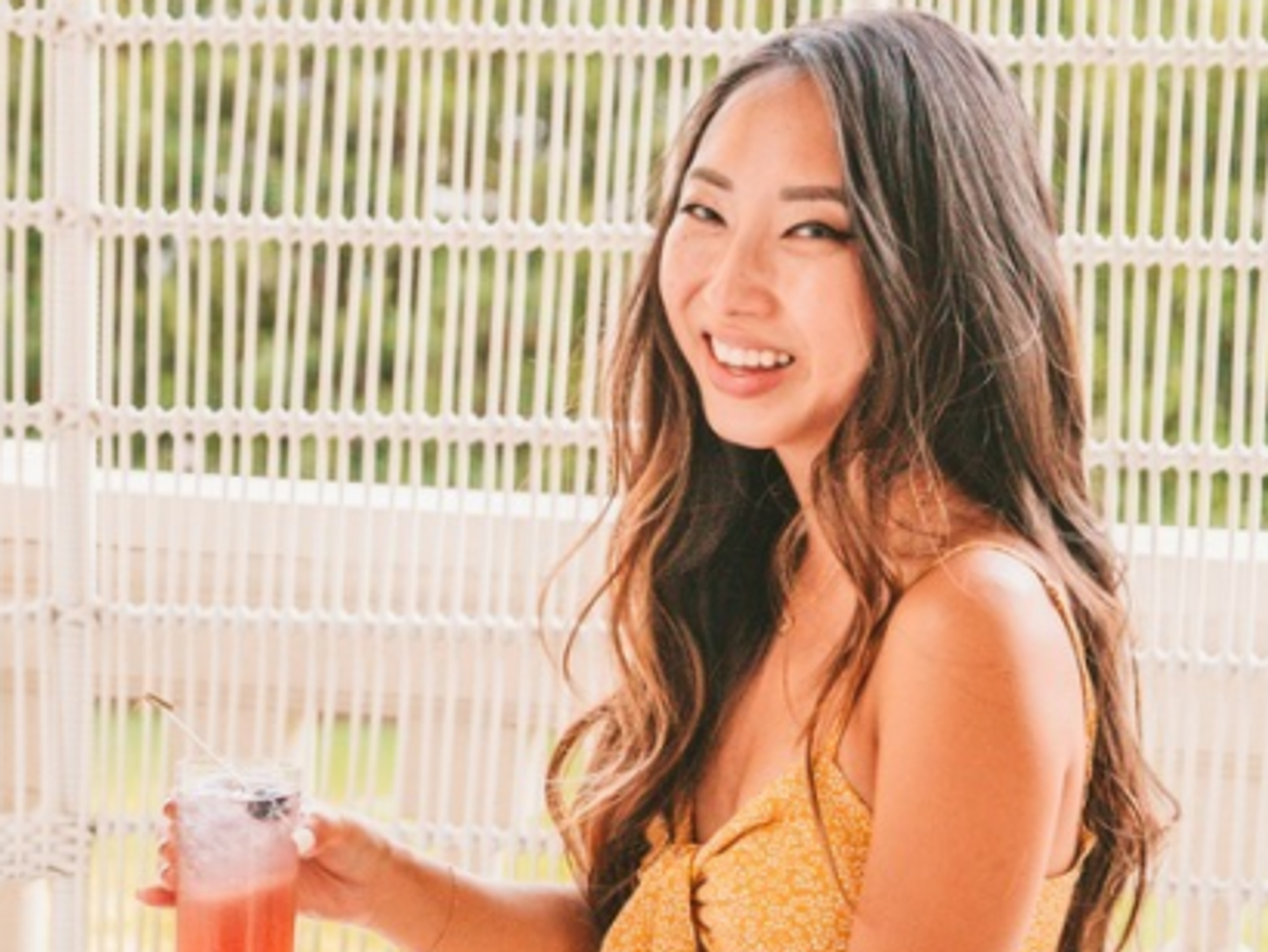 (@atasteofkoko/Instagram)
Jane Ko has amassed more than 90,000 Instagram followers for her blog, "A Taste of Koko," which takes you all around Austin from the comfort of your couch. Looking for a bougie bite in the community? Need a date idea? An outlet to vicariously live an influencer's lifestyle in your own city? Ko has you covered. Not only will Ko and her blog help you get connected to the city, she cares about the residents. When Winter Storm Uri took its toll on Austin, Ko was an integral part of getting hot meals in the hands of over 30,000 residents, pairing with restaurants around town to distribute free food. Ko is a self-proclaimed Austin lover and it shows.
Liz Lambert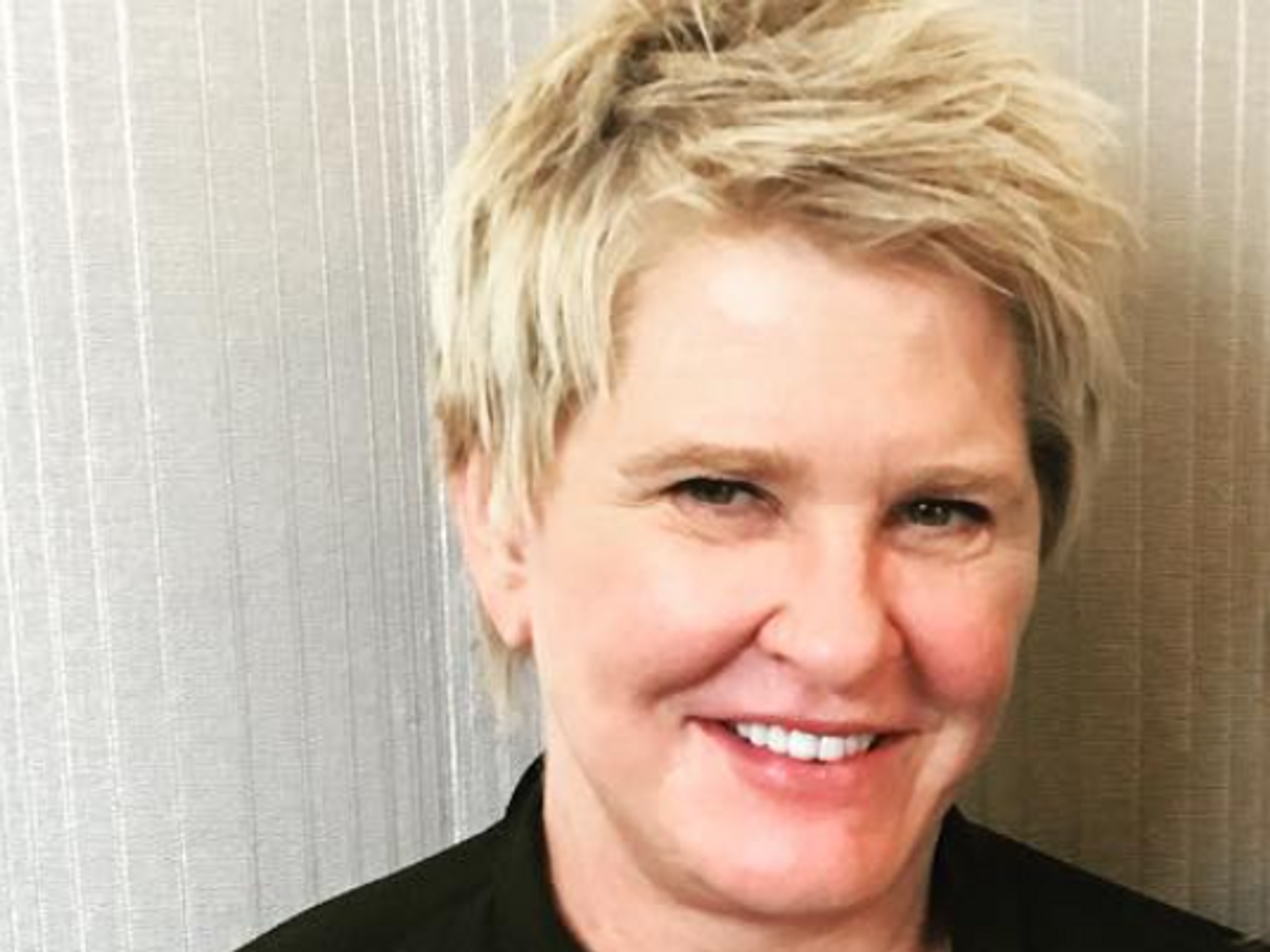 (@thelizlambert/Instagram)
Austin just wouldn't be Austin without innovator Liz Lambert. After purchasing a shifty motel on a whim, Lambert transformed South Congress from a degrading corridor to a staple landmark that people from all around the world come to see. The company she founded, Bunkhouse Group, has created memorable stays, drinks and atmospheres that are all around Austin, spreading into Texas and beyond. Lambert is the brains behind the famous Hotel San José on South Congress and was the recipient of the renowned "I love you so much'' public love letter on the side of Jo's Coffee. While she left Bunkhouse in 2019, she was most recently part of the team behind the Hotel Magdelena. If you can't imagine Austin without its iconic South Congress, you can't imagine an Austin without Liz Lambert.
Emily Ramshaw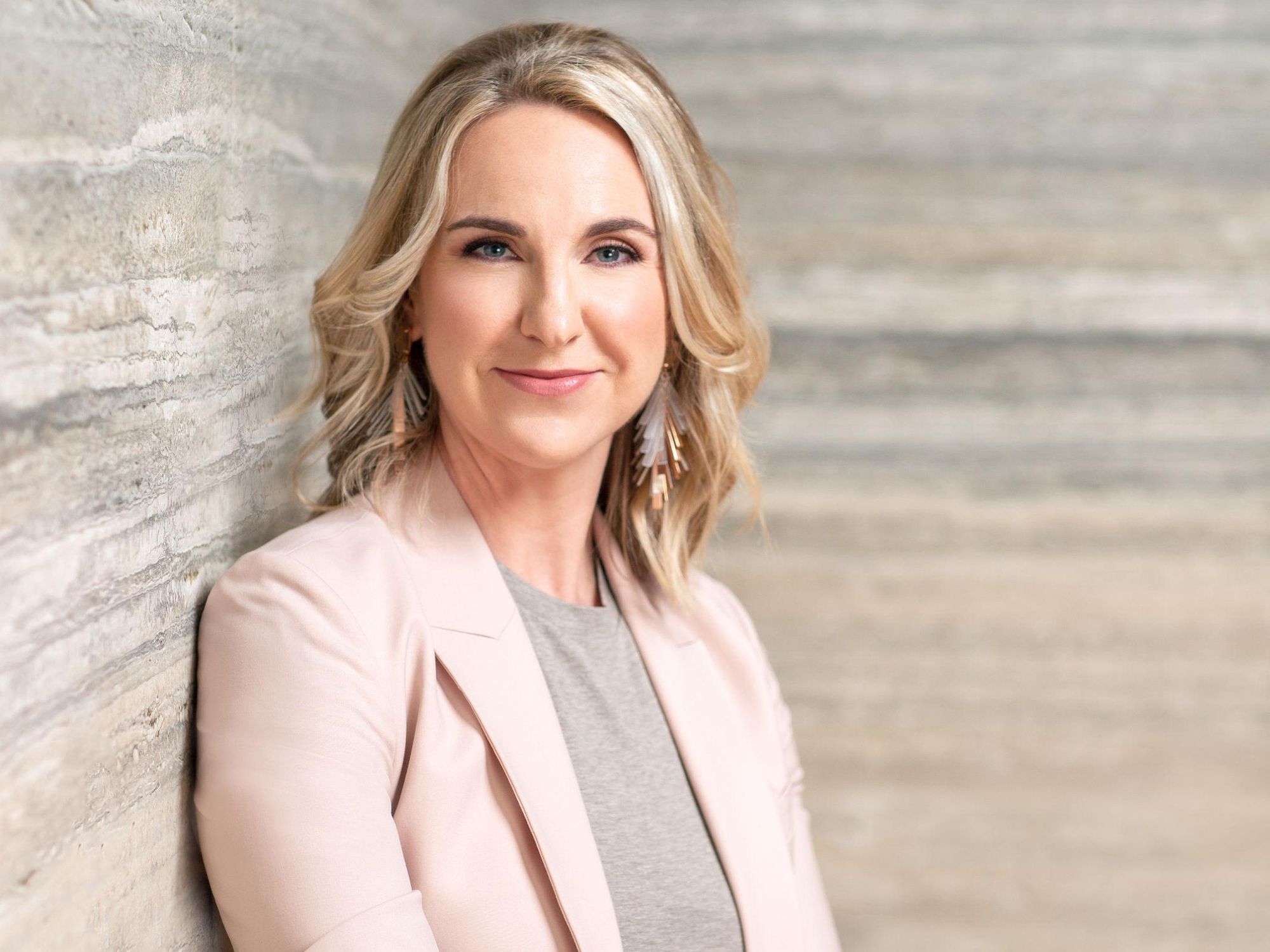 (Emily Ramshaw)
Emily Ramshaw was on maternity leave during the #MeToo movement, the Women's March and the election of Donald Trump when she had the idea to start The 19th*, a nonprofit news organization founded to cover women in politics and issues women in underrepresented communities face. As the former editor-in-chief of the Texas Tribune, a Pulitzer Prize Board member and daughter of two journalists, Ramshaw founded the news organization with former Texas Tribune chief audience officer Amanda Zamora in 2020—naming it after the amendment that granted women the right to vote but adding an asterisk to recognize that the amendment excluded women of color. The nonpartisan organization has been reporting on gender, politics and policy since.
Kendra Scott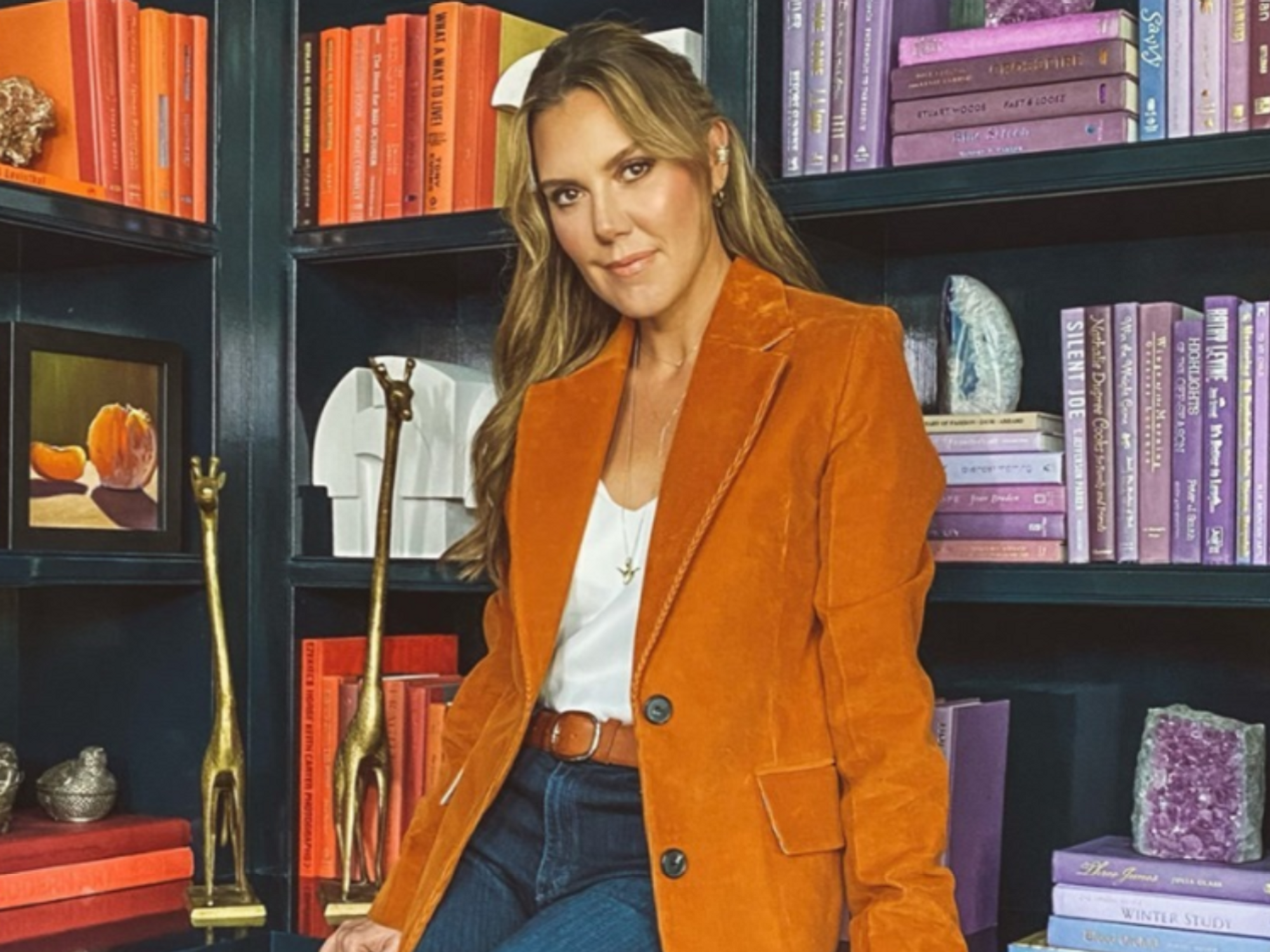 (@kendrascott/Instagram)
With a little more than $500, a spare bedroom and a vision, Kendra Scott walked door-to-door at local boutiques selling her jewelry when she started her namesake company in 2002. Fast forward almost 20 years and Scott's jewelry has dominated Texas, moving through the U.S., and now one of her famous "Elisa" necklaces sells every minute. Celebrities like Zendaya, Bella Hadid and Priyanka Chopra have been spotted adorning themselves with jewelry from the $1 billion company. Despite her immense success as a designer, professor of practice at the University of Texas and a guest Shark on Shark Tank, Scott keeps true to the company's Austin roots with local philanthropy. Since 2010, through the Kendra Cares Program and children's charities, the company has donated more than $30 million.
Camille Styles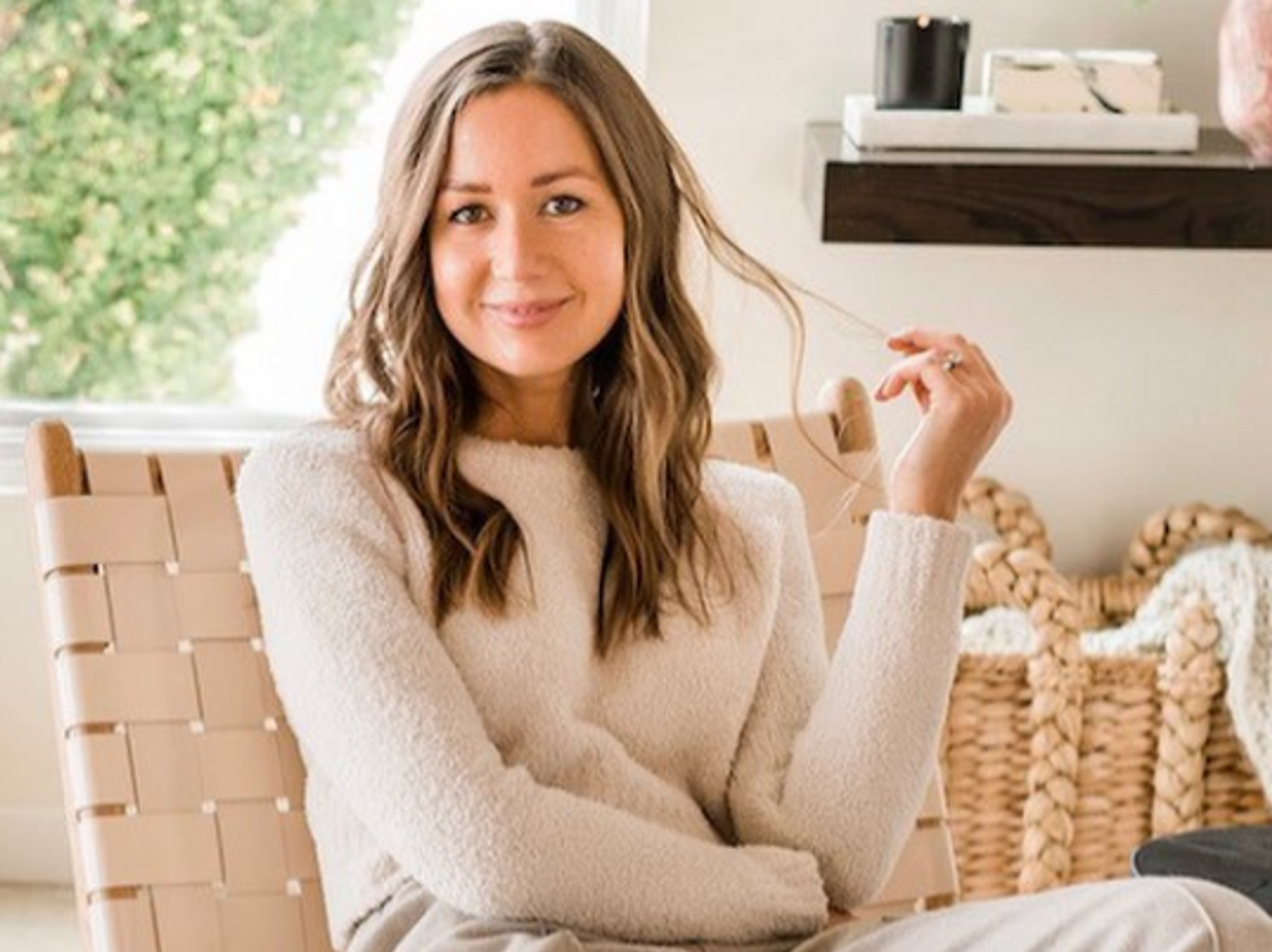 (@camillestyles/Instagram)
"Live life like you mean it," is Camille Styles motto. Styles has built a life for herself practicing radical self love and a brand on pushing others to pursue the best versions of themselves through her lifestyle brand from right here in Austin. The lifestyle blogger's team publishes guides to the city, promotes local businesses and manages a team of all women. The brand has taken her style to the small screen on HGTV, and to magazines like Vanity Fair, InStyle and The Oprah Magazine, truly bringing Austin to the forefront of design.
Jackie Venson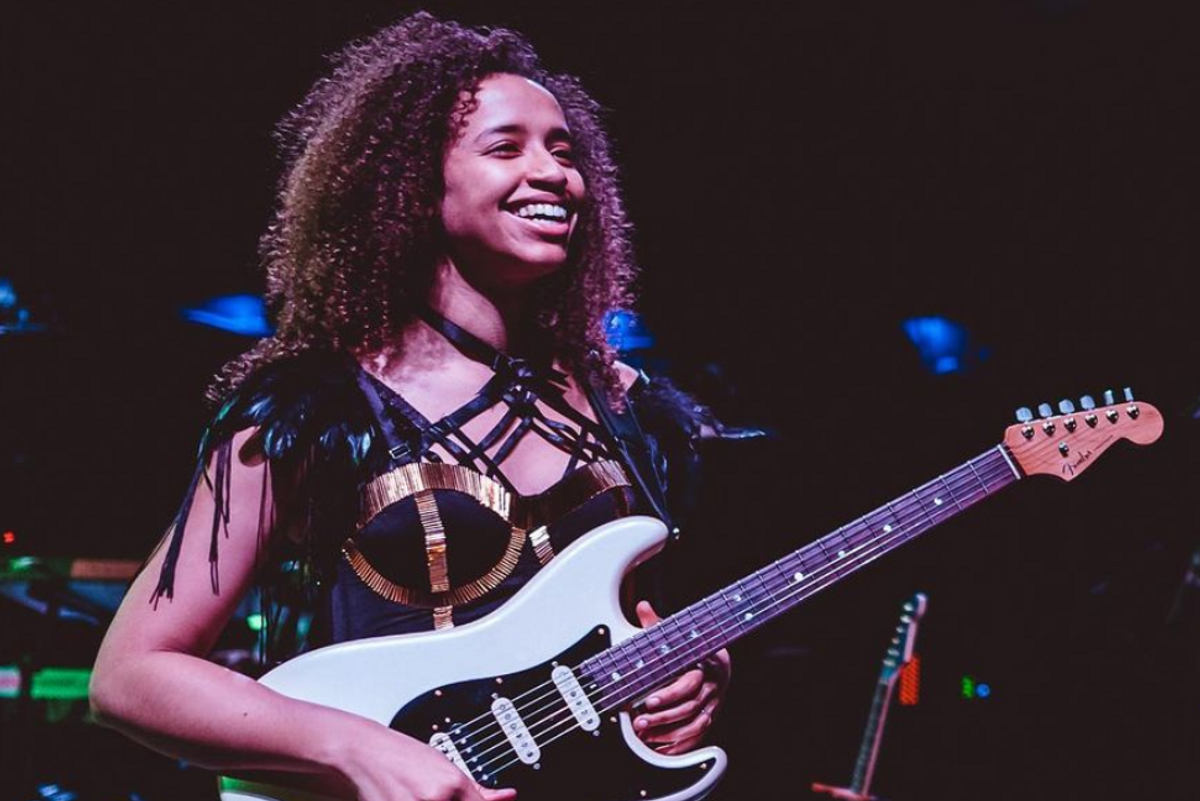 (@jackievenson/Instagram)
An Austin native and legacy musician, Jackie Venson just so happened to be in a great place to start a career in music, but being a Black woman trying to break into the scene made it that much more difficult for her. Venson, who was named the first Black "Best Guitarist" by the Austin Music Awards, told Austonia that the rise to fame was a hard-fought battle, dealing with venues who turned her away because they didn't want a "hip-hop" performer or because they "couldn't" have two Black soul performers on the same bill. Venson took her skills elsewhere and has made a name for herself as a musician touring the globe, performing for "The Late Show with Stephen Colbert" and has since released three albums. She stays local though. When Winter Storm Uri hit, Venson notably retweeted resources to keep people informed. An advocate for Black musicians, Black Lives Matter and the Austin community, Venson even has her own holiday in Austin: May 21, Jackie Venson Day.
We share our city with some incredible women, so make sure to thank an Austin woman in your life this month.
With two weeks of rest, a dream team lineup and nearly 20 scoring attempts in the match, Austin FC could have come away with a three-match home win streak against Minnesota United on Saturday.
Instead, missed opportunities and an equally boisterous opponent forced Austin to leave Q2 with a 1-0 loss to Minnesota.
Austin FC brought what appeared to be their strongest lineup to date to the pitch after their two-week break, including breakout stars Sebastian Driussi and Moussa Djitte. But even with dozens of shots between the two teams, the home team couldn't find their footing in the back-and-forth match.
After landing a brace in the team's 2-1 win against Real Salt Lake, Austin's Cecilio Dominguez struck first in the match with a shot on goal in the eighth minute of play. The scoring attempt opened the floodgates—in just three minutes, teammates Moussa Djitte and Sebastian Driussi would follow suit with their own looks at goal.
Just seconds later, Minnesota bounced back with a shot that forced Austin keeper Brad Stuver to jump for his first save, but a bad sendoff from the Verde and Black left Stuver unable to block another as the Loons' Franco Fragapone scored from close range in the 16th minute.
Despite a wide array of scoring attempts—from Djitte's blocked high-fliers to Tomas Pochettino's many near misses— Minnesota would stay on top for the remainder of the match.
A few flops from Minnesota, including a poorly-acted fall from the Loons' Emmanuel Arriaga (which was unrewarded and resulted in an Arriaga yellow card) and a controversial foul given to Moussa Djitte as he nearly made a solo drive to goal added to Austin's woes.
The Verde and Black's final attempt came as Austin center back Julio Cascante placed a close-range header in the final seconds of regulation, but the home team was unable to capitalize on their many attempts.
Both teams shared over 30 shots in the match, with Austin making eight shots on target. Austin FC held over 65% possession and received 12 fouls to Minnesota's nine.
It could soon be impossible for Austin FC to reach the playoffs, but Verde fans still have two chances to catch their team at home. Austin's first season will wrap up with five final matches, including a 4 p.m. Sunday game against the Houston Dynamo on October 24 and an 8 p.m. Wednesday match against Sporting KC on November 4.
80' Austin makes first subs
80' | First couple #AustinFC substitutions on the night.

➡️ McKinze Gaines
⬅️ Diego Fagundez

➡️ Jon Gallagher
⬅️ Moussa Djitté pic.twitter.com/yVXyPr97Gn

— Austin FC (@AustinFC) October 17, 2021
With just over 10 minutes left in regulation ,Austin FC made some late-game subs, swapping Diego Fagundez for Austinite McKinze Gaines and Sebastian Driussi for forward Jon Gallagher. Both have a history of clutch performances for the team: Gaines scored just 10 minutes in to his first match of the game back in September, while Gallagher was Austin's first scorer at Q2 Stadium.
It's looking more like a draw at best for Austin as the time continues to tick down on the match.
61' Djitte loses chance after controversial call
In the 61st minute of a less-cohesive half for Austin, Moussa Djitte found himself alone near the goal with a good chance at making the home team's first goal. But referees had another ideas, making another controversial call on the Senegalese striker.
Refs stopped Djitte's menacing drive after Minnesota's Michael Boxall appeared to flop in a run-in with the striker, curbing Djitte's attempt to boos from the crowd. It's Djitte's second foul of the night and the team's ninth foul in the match. Both clubs host a yellow card, with center back Julio Cascante holding the home team's sole warning call. Minnesota's Emmanuel Reynoso holds the away team's yellow after an obvious flop that left him rolling on the ground for minutes, waiting on a call.
Blown whistles for both sides have slowed the match's tempo and left both clubs reeling as Austin looks for its first goal.
At the half: Austin still can't finish
45' still left to play. pic.twitter.com/39J1XnvvOc

— Austin FC (@AustinFC) October 17, 2021
With minutes-long shooting sprees and more shots on goal than Minnesota, Austin could easily have the lead in the match. But each crowd-raising attempt has still been slightly skewed as the home team ends the half with nothing on the board.
In just 45 minutes, both Austin and Minnesota have reached the double-digits in scoring attempts, but Minnesota's ability to infiltrate Austin's penalty box has given them the leg up in the match. The Loons have sometimes found themselves nearly alone alarmingly close to goal, and they've capitalized on their chances with a 16thb minute goal by Franco Fragapane.
Austin FC, however, has not. The club has seen close calls from Dominguez and Driussi, headers from Djitte and near-misses from Tomas Pochettino, but missed opportunities and a few strokes of bad luck have left them scoreless. The team will need to shake their age-old scoring issues if they hope to get back into tonight's game.
16' Minnesota nabs 1-0 lead
Fragapane at the back post!@MNUFC go up 1-0 on @AustinFC. pic.twitter.com/u5LxVgMhAU

— Major League Soccer (@MLS) October 17, 2021
Austin may have struck first, but Minnesota won the first points on the board as Franco Fragapane got one past keeper Brad Stuver from a close range in the 16th minute to make it 1-0. The Loons tested Stuver just as Austin did Miller, making two anxiety-inducing shots before Fragapane struck gold.
This goalie-vs.-goalie match has already seen three shots on goal from each team and a relatively quiet midfield as each team dukes it out in the box.
11' Austin tests Minnesota first
.@SebadriussiOk 😅 pic.twitter.com/SUdpNklgMF

— Austin FC (@AustinFC) October 17, 2021
Austin FC has taken no time to threaten goal. In a three-minute span, the home team has racked up three shots, two of which are on goal, as the ball bounces between Austin attackers but can't quite find the net.
Dominguez strikes first as he looks to find his third goal in three matches in the eights minute, but Minnesota's Tyler Miller fights back with a clutch save. Djitte then tests Miller just seconds later, while Driussi takes a final shot from farther back that just misses the top left corner.
Austin's Fagundez and Pochettino were the playmakers of the three-minute shooting spree, but the club still came out scoreless. Minnesota soon rebounded with a shot of their own that was blocked by keeper Brad Stuver.
Starting lineup
Rested and ready to be back on the pitch for #ATXvMIN. 💪#AustinFC x @YETICoolers pic.twitter.com/oHzypiVtqK

— Austin FC (@AustinFC) October 17, 2021
This may be Austin FC's most popular lineup— even the crankiest fans are commending the strong starting XI on Twitter. Tonight's starters are the same as in their win against Salt Lake.
New standouts Moussa Djitte and Sebastian Driussi are in alongside double-scorer Cecilio Dominguez up front, while fan favorite Diego Fagundez, Captain Alex Ring and Designated Player Tomas Pochettino take the midfield.
With Matt Besler still out on concussion protocol, Zan Kolmanic, Jhohan Romana and Julio Cascante take the back along with Hector Jimenez, who is in for right back Nick Lima. As (almost) always, Brad Stuver holds it down in goal.
An Austin-based program manager for Apple Maps and one of two leaders for the #AppleToo activist movement said she has been fired after a suspension.
According to the New York Times, Janneke Parrish said she was put on suspension for several days while the company investigated her activities before she was fired by a human resources employee via phone call on Thursday.
Parrish was under investigation for allegedly leaking a recording of an Apple staff meeting to the media, which she said she didn't do.
The report said the company told Parrish, who is 30, that she was being fired for having deleted files off her company-issued phone and computer before handing them in for examination. Parrish said the files she deleted contained her personal and financial information.
Among the files she deleted were the Robinhood app, which she said was to keep Apple from seeing "how much money I lost investing in GameStop," the Pokemon Go app and screenshots of programming bugs she was fixing.
Parrish said she believes Apple was retaliating against her efforts in organizing #AppleToo, a group of employees working to expose the company's "culture of secrecy" that has been "faced disproportionately by our Black, Indigenous, and other colleagues from minoritized racial, gender and historically marginalized groups of people."
Parrish had been publishing weekly accounts of workplace problems that had been shared anonymously with her from other employees, though she did not verify employment on all of them. The accounts she received were in the hundreds, so Parrish said she was hopeful her termination would lead to some justice within the company.
Employees at tech giants have been more outspoken than usual in recent months—with former Facebook data scientist Frances Haugen speaking out against her former employer—and Parrish said the company's desire to keep under wraps has eroded trust by discouraging employees to come forward with issues like harassment or wage disparity.
Apple spokesman Josh Rosenstock commented on the matter: "We are and have always been deeply committed to creating and maintaining a positive and inclusive workplace. We take all concerns seriously and we thoroughly investigate whenever a concern is raised and, out of respect for the privacy of any individuals involved, we do not discuss specific employee matters."
Additionally, the email detailing her termination, which was obtained by the New York Times, said Apple had determined that Parrish "engaged in conduct in violation of Apple policies including, but not limited to, interfering with an investigation by deleting files on your company provided equipment after being specifically instructed not to do so."