Get connected with our daily update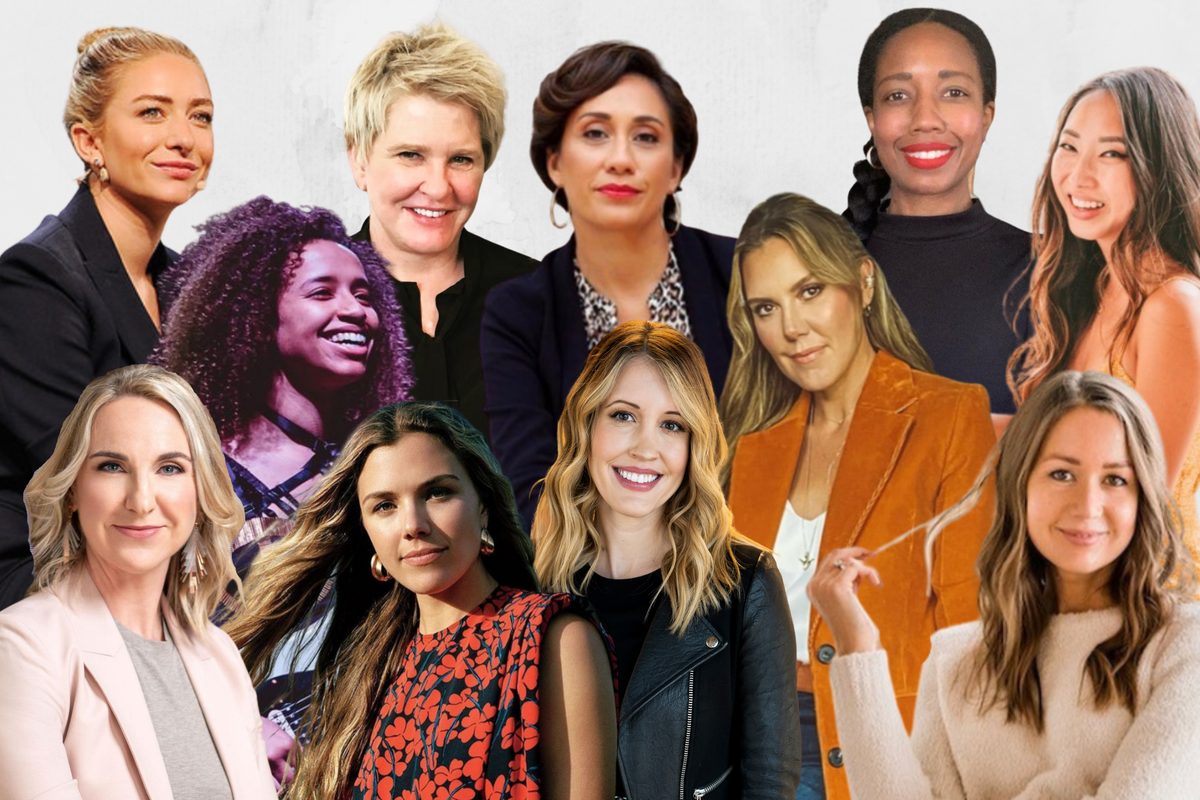 Going into Women's History Month, Austin is blessed to be home to some of the nation's most enterprising, talented, hard-working and unique women who are making the city a better place. Whether it is spreading awareness through music, empowering women to make the first move or fiercely supporting the local community, these 11 women are Austin staples.
In no particular order, here are just some of the glass-ceiling-breaking women that walk the streets of Austin.
---
Julia Cheek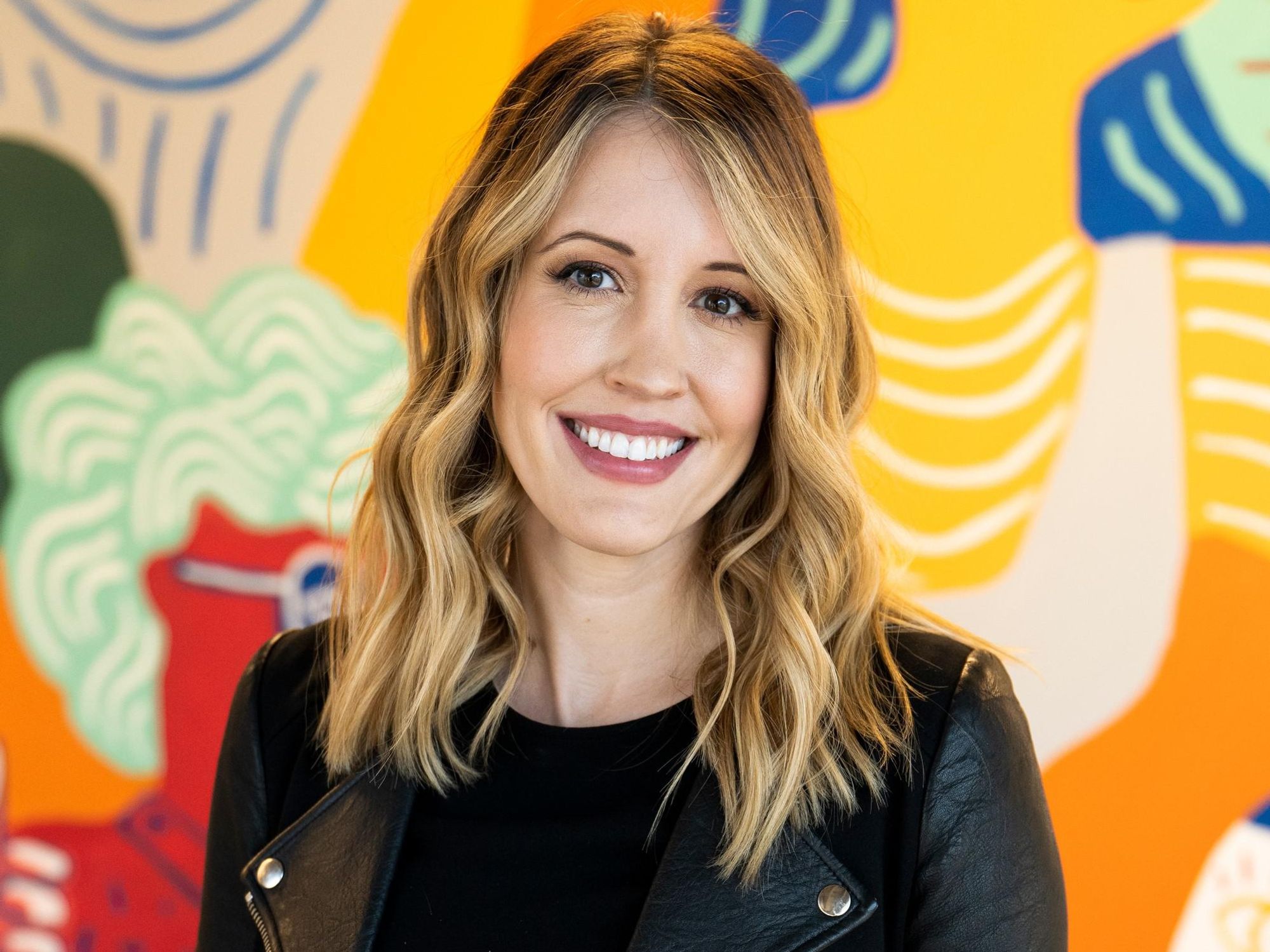 (everlywell.com)
You may not have heard her name, but Julia Cheek is tackling an issue that has been plaguing women, and all Americans, for years: healthcare. Cheek was not sure her idea for at-home lab tests would succeed until she took her idea, Everlywell, onto Shark Tank, a TV show where entrepreneurs hope to gain celebrity investors, in 2017. With Shark Lori Greiner's help, Cheek has created an Austin-based company worth $1.3 billion, filling gaps in women's healthcare and changing the status quo of how people view medicine. The company offers more than 30 tests that ship right to your door, from fertility tests to STD tests to general health labs, and takes the confusion out of caring for yourself. When COVID-19 hit, Everlywell even made an at-home test.
Virginia Cumberbatch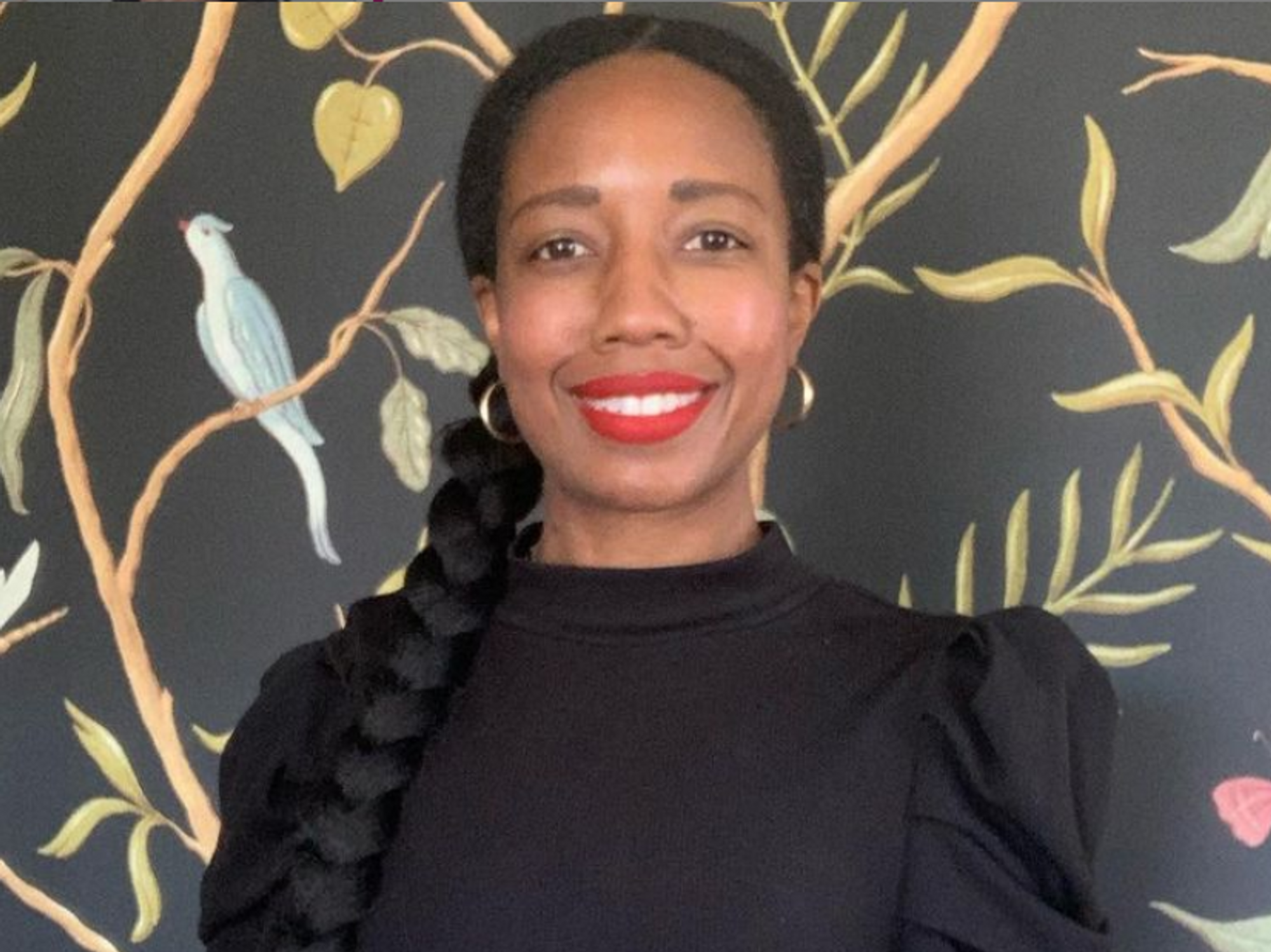 (@vacumberbatch/Instagram)
​Virginia Cumberbatch has been sparking conversations about diversity and inclusion worldwide for years, working with the University of Texas at Austin and the community to address equity across the board in education, housing and healthcare while co-founding Rosa Rebellion, a platform that supports creations by women of color to liberate and further social change. Cumberbatch was appointed to Mayor Steve Adler's Task Force on Institutional Racism and Systemic Bias in 2017, where the group worked to dismantle systemic inequities found in education, real estate and housing, health, finance and criminal justice throughout the city. Cumberbatch does her part by holding a tight grip on her East Austin home and making sure to get to know her neighbors, who have been living in the historically low-income neighborhood since before it became trendy and disrupting the world around her with the spoken word.
Delia Garza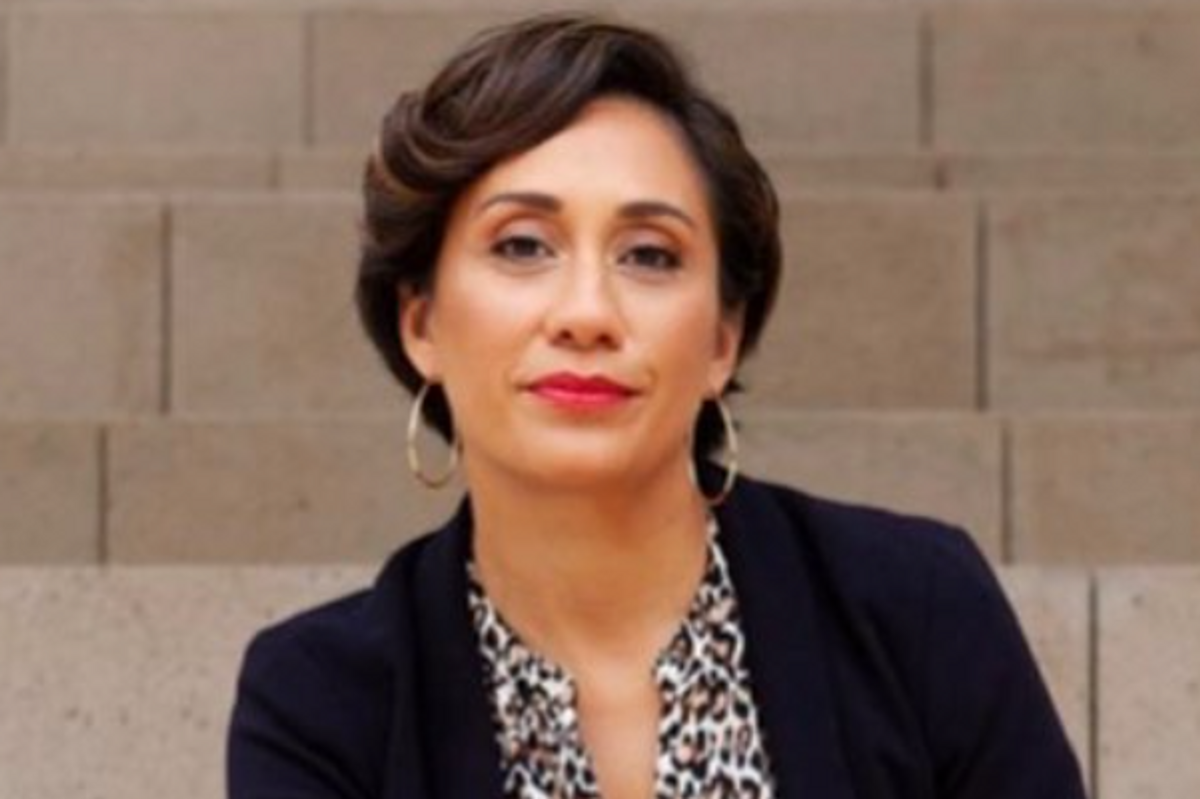 (@countyattorneygarza/Instagram)
Delia Garza has been earning first after first in Austin: first Latina on Austin City Council, first Latina mayor pro tem and most recently first Latina to serve as Travis County attorney. The San Antonio native started an early career as a firefighter, so Garza is not easily intimidated, and after rising in the fire department ranks, she quit and pursued a law degree with her eyes set on public service. Garza is on a path to make Travis County more progressive as she works on uplifting underserved communities, creating affordable housing, ending racial disparities in the criminal justice system and breaking down barriers for Latina women.
Ty Haney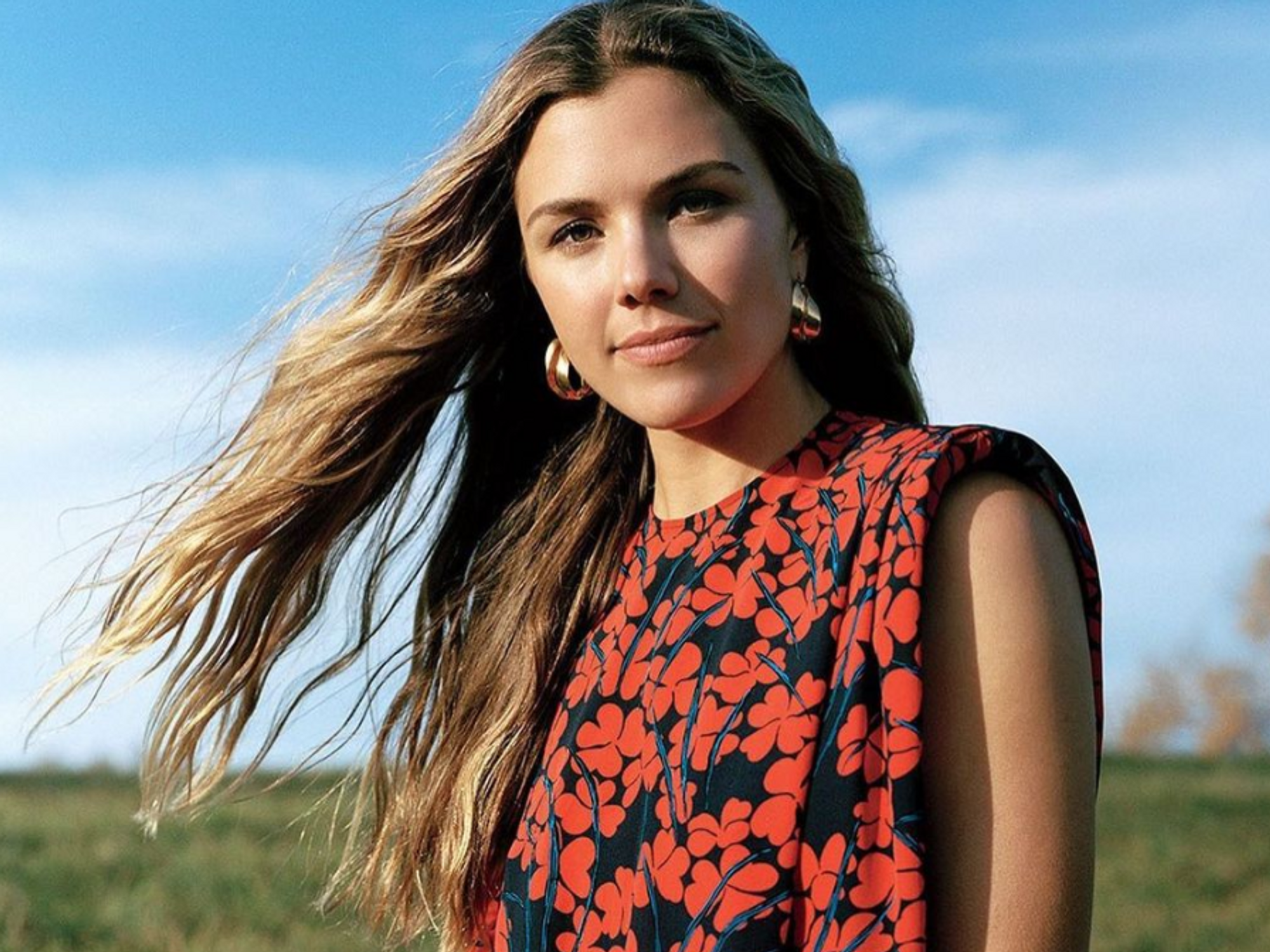 (@ty_haney/Instagram)
By the time Ty Haney had graduated from the Parsons School of Design in 2011, she had created a five-piece activewear collection that, three years later, would become Outdoor Voices, a brand spreading like wildfire, and opened a flagship store in Austin. After a period of virality, Haney has dealt with her fair share of struggles. Coworker relationships and Haney's management style led to turmoil within the company and a more than 50% drop in valuation before she stepped down as CEO. Now, returning to the company as an active board member, Haney told Vogue she was happy to have made her mistakes early on in her career and now pledges to make her mark by hiring women and BIPOC to bring the brand back.
Whitney Wolfe Herd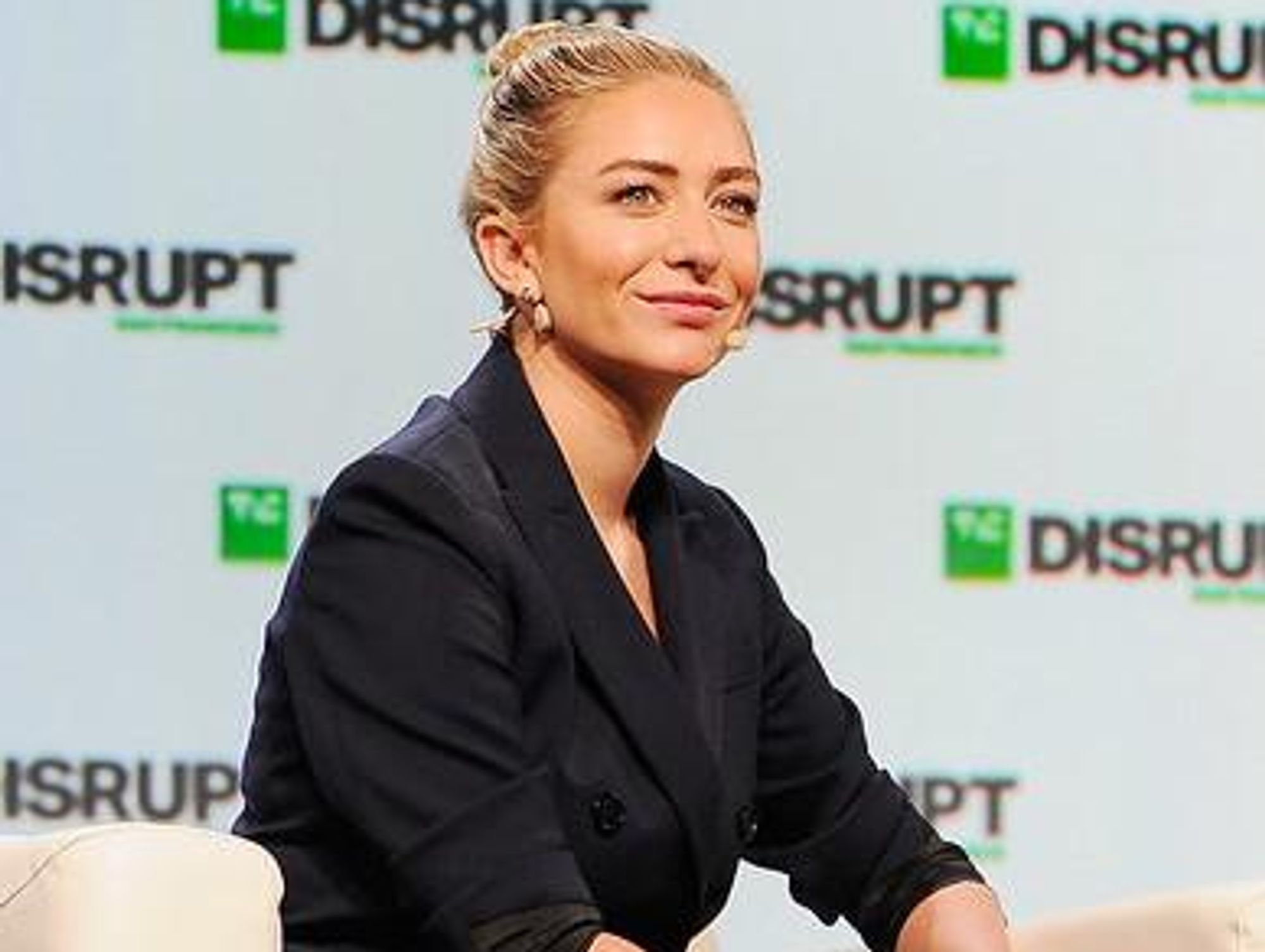 (TechCrunch/CC)
Whitney Wolfe Herd built her legacy on a platform of empowering women. A Tinder cofounder, Wolfe Herd sued the company following alleged sexual harassment and verbal abuse from a superior and went on to create Bumble, a dating app where women make the first move. Now the app boasts more than 10 million users, a feature to find platonic friends and is Tinder's primary competitor. After making its market debut earlier this year, Wolfe Herd became the youngest self-made female billionaire in the world at just 31 years old. Bumble is also a company dedicated to the furthering of women: the Bumble Fund initiative invests in early-stage businesses run by women of color and underrepresented groups and the Moves Making Impact initiative helps users support charity causes on the app just by starting a conversation.
Jane Ko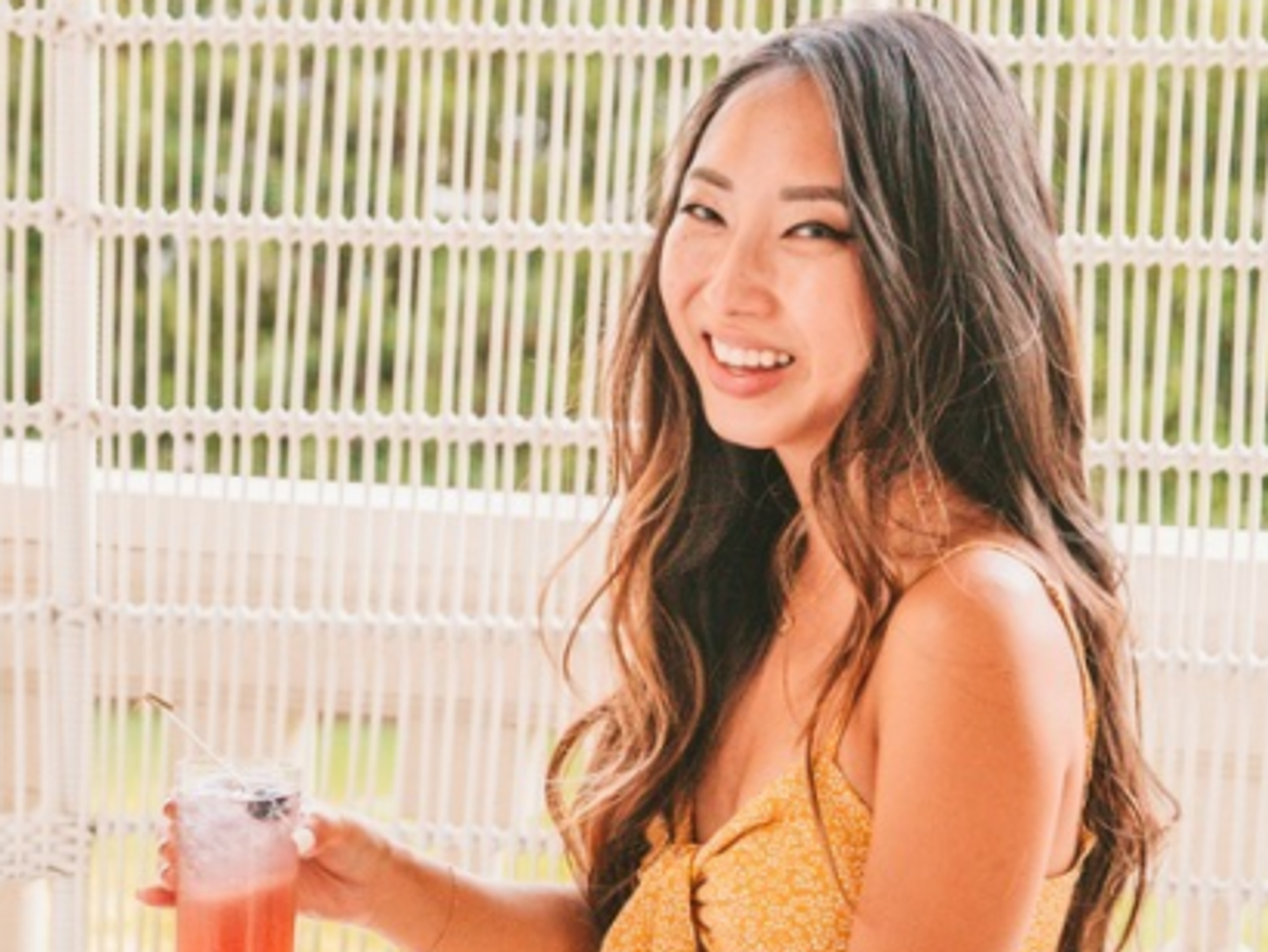 (@atasteofkoko/Instagram)
Jane Ko has amassed more than 90,000 Instagram followers for her blog, "A Taste of Koko," which takes you all around Austin from the comfort of your couch. Looking for a bougie bite in the community? Need a date idea? An outlet to vicariously live an influencer's lifestyle in your own city? Ko has you covered. Not only will Ko and her blog help you get connected to the city, she cares about the residents. When Winter Storm Uri took its toll on Austin, Ko was an integral part of getting hot meals in the hands of over 30,000 residents, pairing with restaurants around town to distribute free food. Ko is a self-proclaimed Austin lover and it shows.
Liz Lambert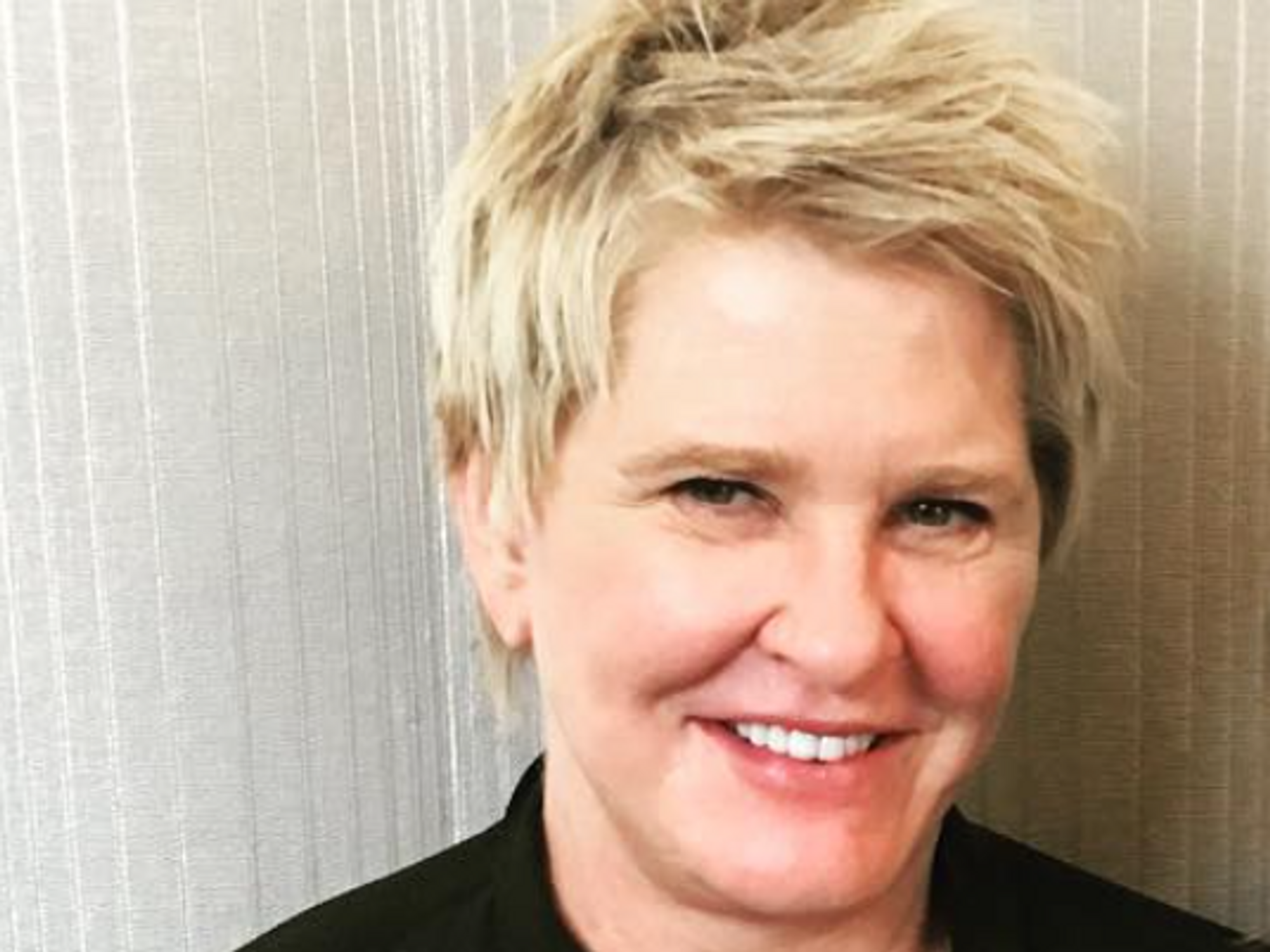 (@thelizlambert/Instagram)
Austin just wouldn't be Austin without innovator Liz Lambert. After purchasing a shifty motel on a whim, Lambert transformed South Congress from a degrading corridor to a staple landmark that people from all around the world come to see. The company she founded, Bunkhouse Group, has created memorable stays, drinks and atmospheres that are all around Austin, spreading into Texas and beyond. Lambert is the brains behind the famous Hotel San José on South Congress and was the recipient of the renowned "I love you so much'' public love letter on the side of Jo's Coffee. While she left Bunkhouse in 2019, she was most recently part of the team behind the Hotel Magdelena. If you can't imagine Austin without its iconic South Congress, you can't imagine an Austin without Liz Lambert.
Emily Ramshaw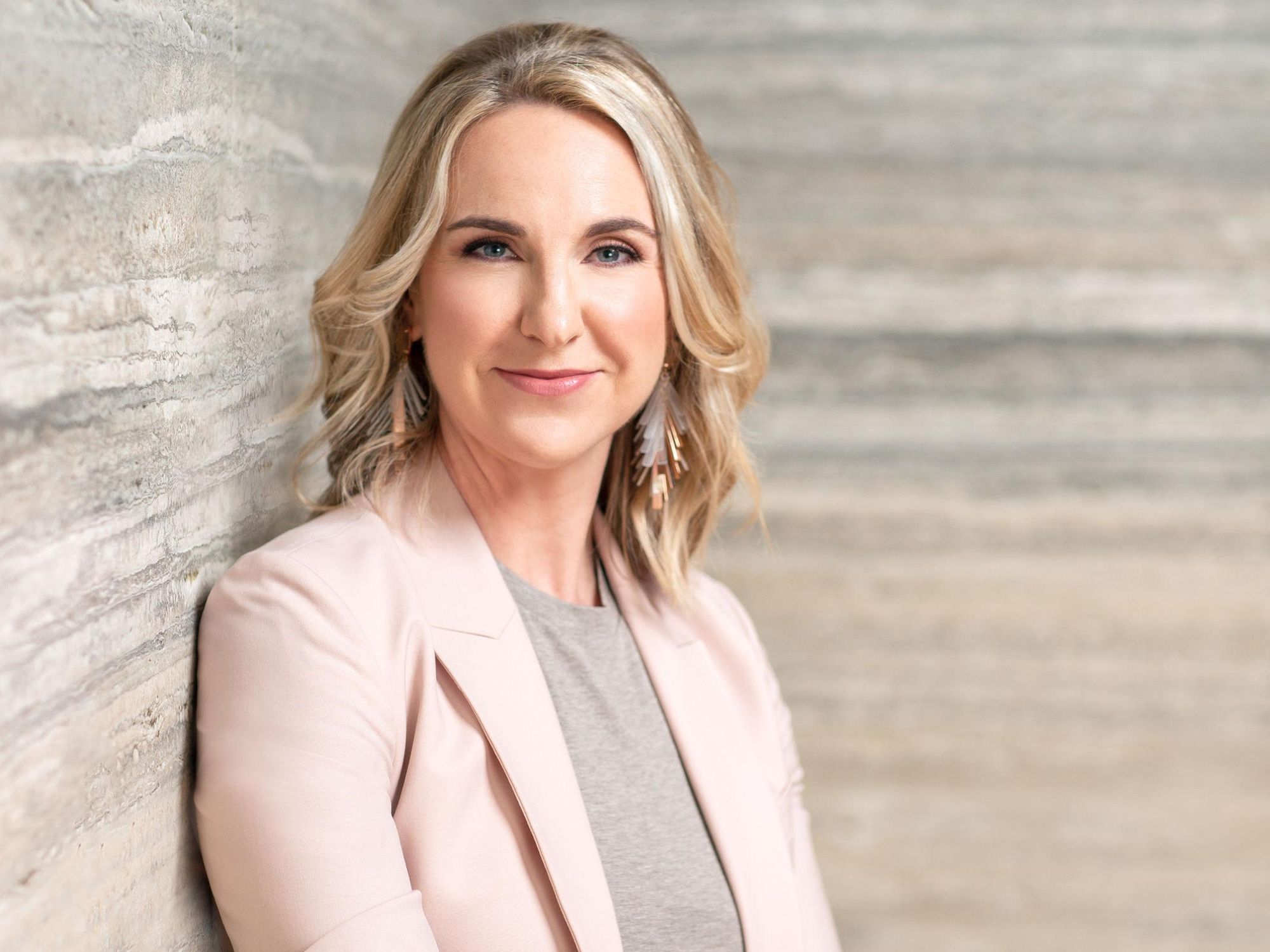 (Emily Ramshaw)
Emily Ramshaw was on maternity leave during the #MeToo movement, the Women's March and the election of Donald Trump when she had the idea to start The 19th*, a nonprofit news organization founded to cover women in politics and issues women in underrepresented communities face. As the former editor-in-chief of the Texas Tribune, a Pulitzer Prize Board member and daughter of two journalists, Ramshaw founded the news organization with former Texas Tribune chief audience officer Amanda Zamora in 2020—naming it after the amendment that granted women the right to vote but adding an asterisk to recognize that the amendment excluded women of color. The nonpartisan organization has been reporting on gender, politics and policy since.
Kendra Scott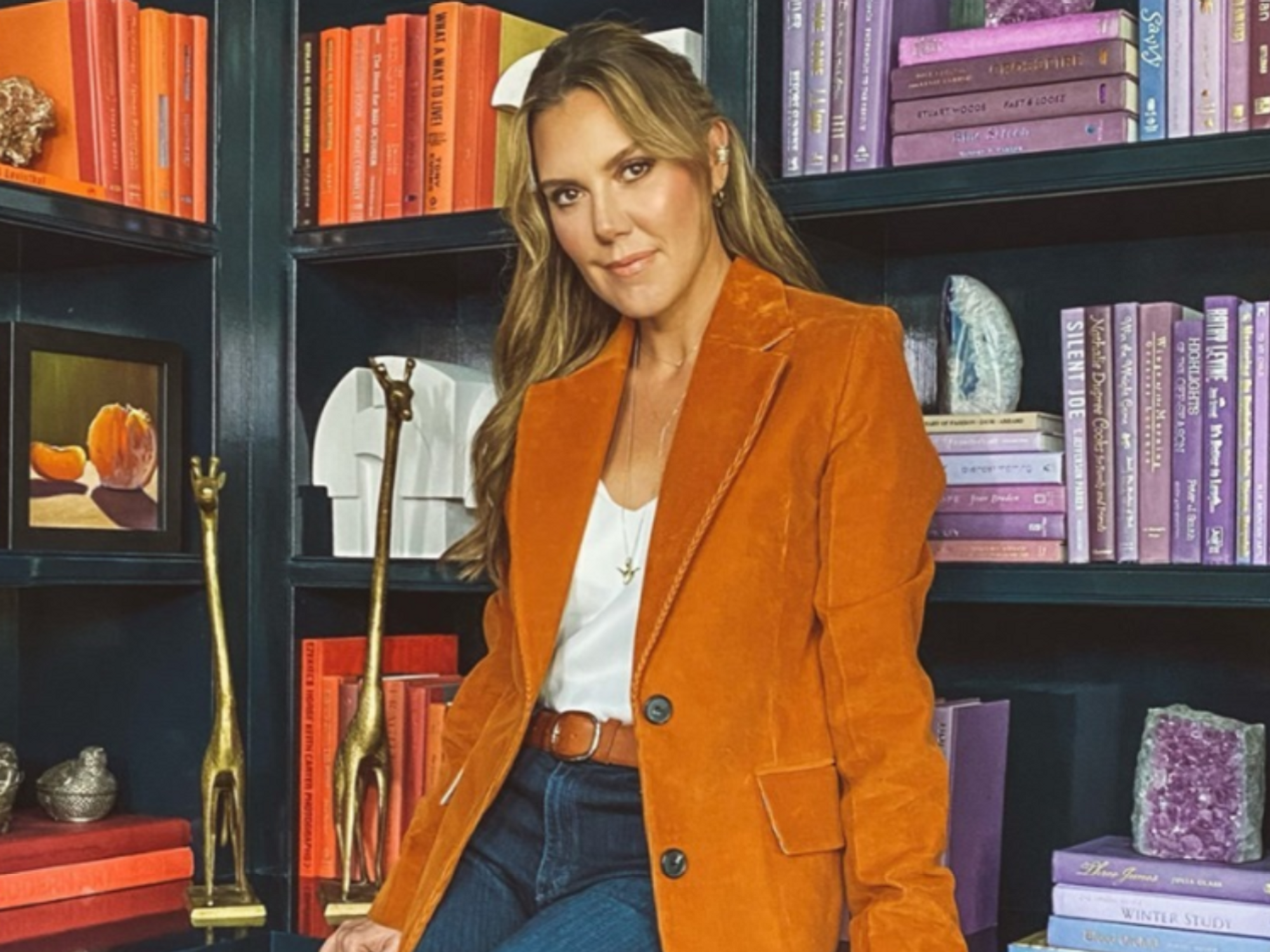 (@kendrascott/Instagram)
With a little more than $500, a spare bedroom and a vision, Kendra Scott walked door-to-door at local boutiques selling her jewelry when she started her namesake company in 2002. Fast forward almost 20 years and Scott's jewelry has dominated Texas, moving through the U.S., and now one of her famous "Elisa" necklaces sells every minute. Celebrities like Zendaya, Bella Hadid and Priyanka Chopra have been spotted adorning themselves with jewelry from the $1 billion company. Despite her immense success as a designer, professor of practice at the University of Texas and a guest Shark on Shark Tank, Scott keeps true to the company's Austin roots with local philanthropy. Since 2010, through the Kendra Cares Program and children's charities, the company has donated more than $30 million.
Camille Styles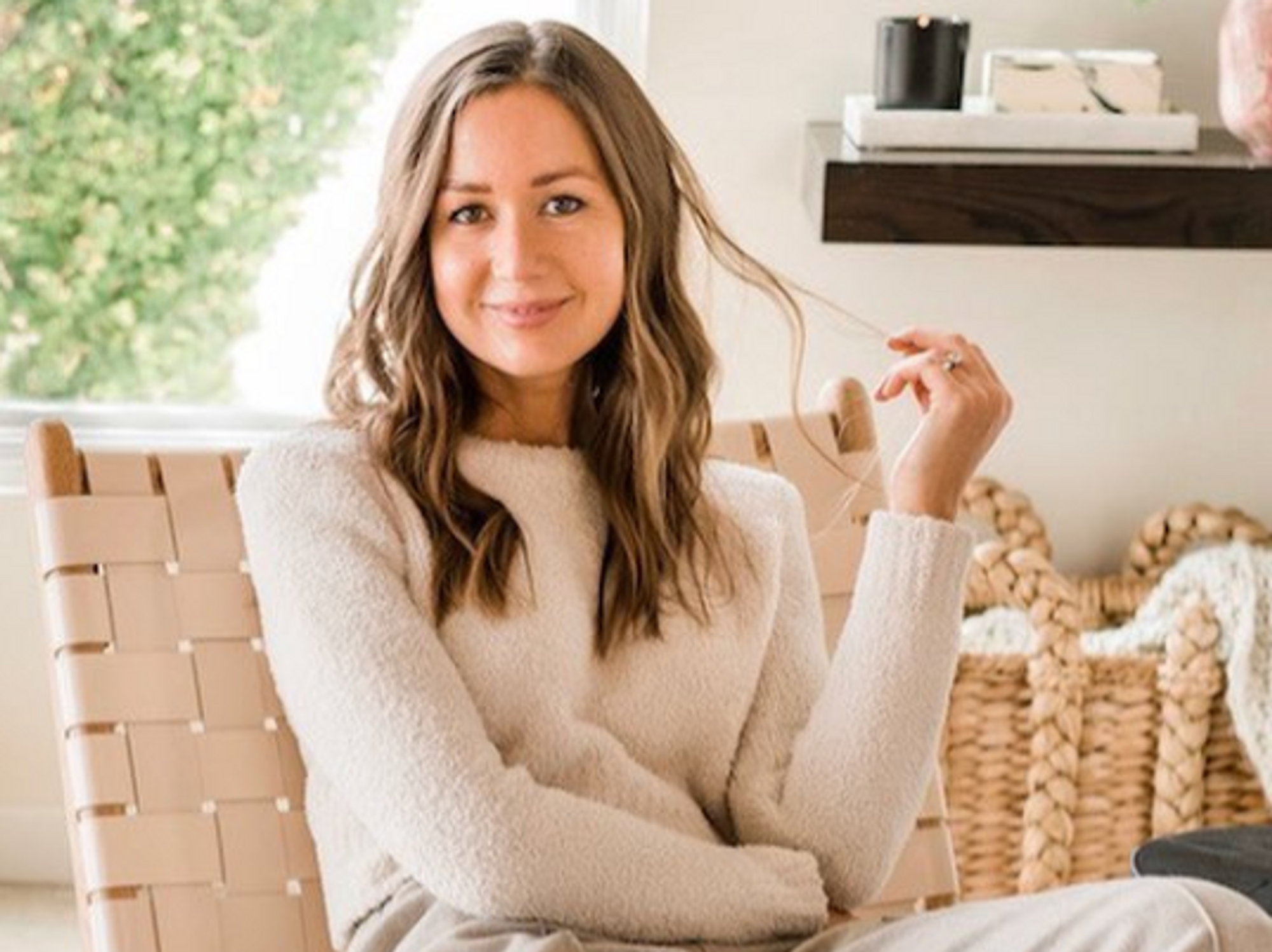 (@camillestyles/Instagram)
"Live life like you mean it," is Camille Styles motto. Styles has built a life for herself practicing radical self love and a brand on pushing others to pursue the best versions of themselves through her lifestyle brand from right here in Austin. The lifestyle blogger's team publishes guides to the city, promotes local businesses and manages a team of all women. The brand has taken her style to the small screen on HGTV, and to magazines like Vanity Fair, InStyle and The Oprah Magazine, truly bringing Austin to the forefront of design.
Jackie Venson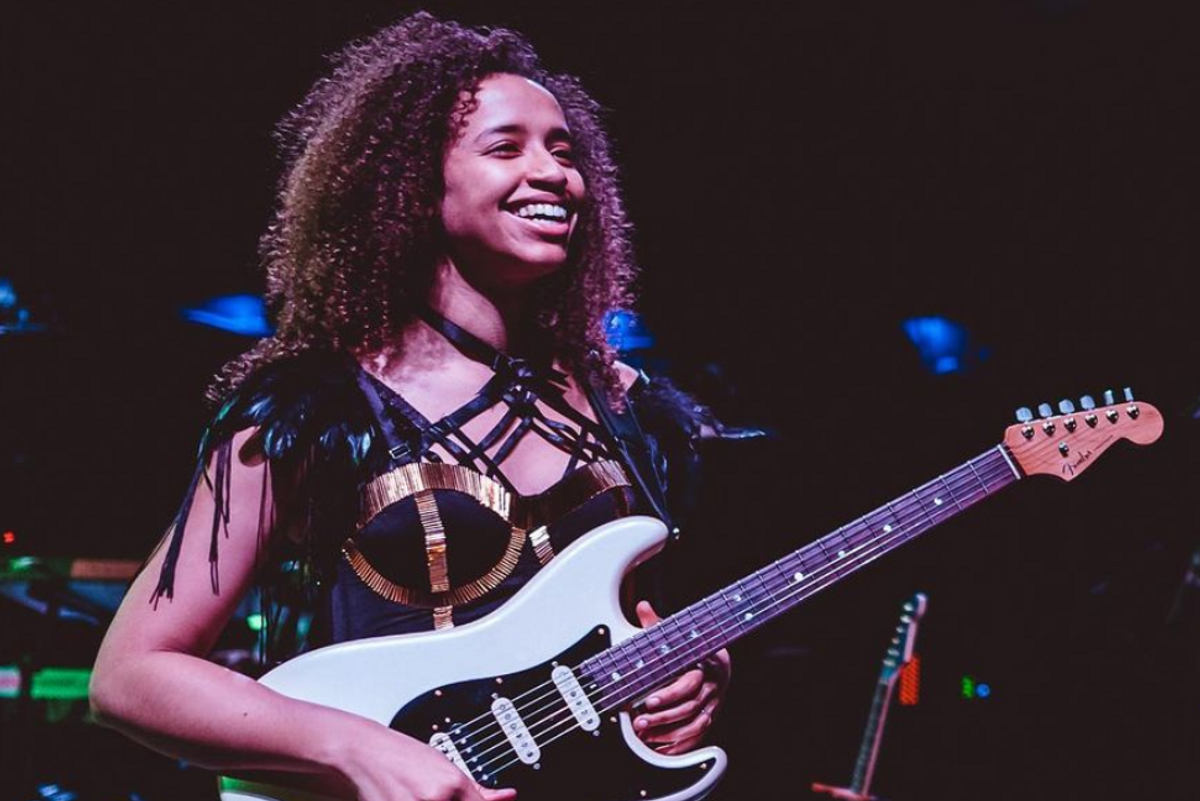 (@jackievenson/Instagram)
An Austin native and legacy musician, Jackie Venson just so happened to be in a great place to start a career in music, but being a Black woman trying to break into the scene made it that much more difficult for her. Venson, who was named the first Black "Best Guitarist" by the Austin Music Awards, told Austonia that the rise to fame was a hard-fought battle, dealing with venues who turned her away because they didn't want a "hip-hop" performer or because they "couldn't" have two Black soul performers on the same bill. Venson took her skills elsewhere and has made a name for herself as a musician touring the globe, performing for "The Late Show with Stephen Colbert" and has since released three albums. She stays local though. When Winter Storm Uri hit, Venson notably retweeted resources to keep people informed. An advocate for Black musicians, Black Lives Matter and the Austin community, Venson even has her own holiday in Austin: May 21, Jackie Venson Day.
We share our city with some incredible women, so make sure to thank an Austin woman in your life this month.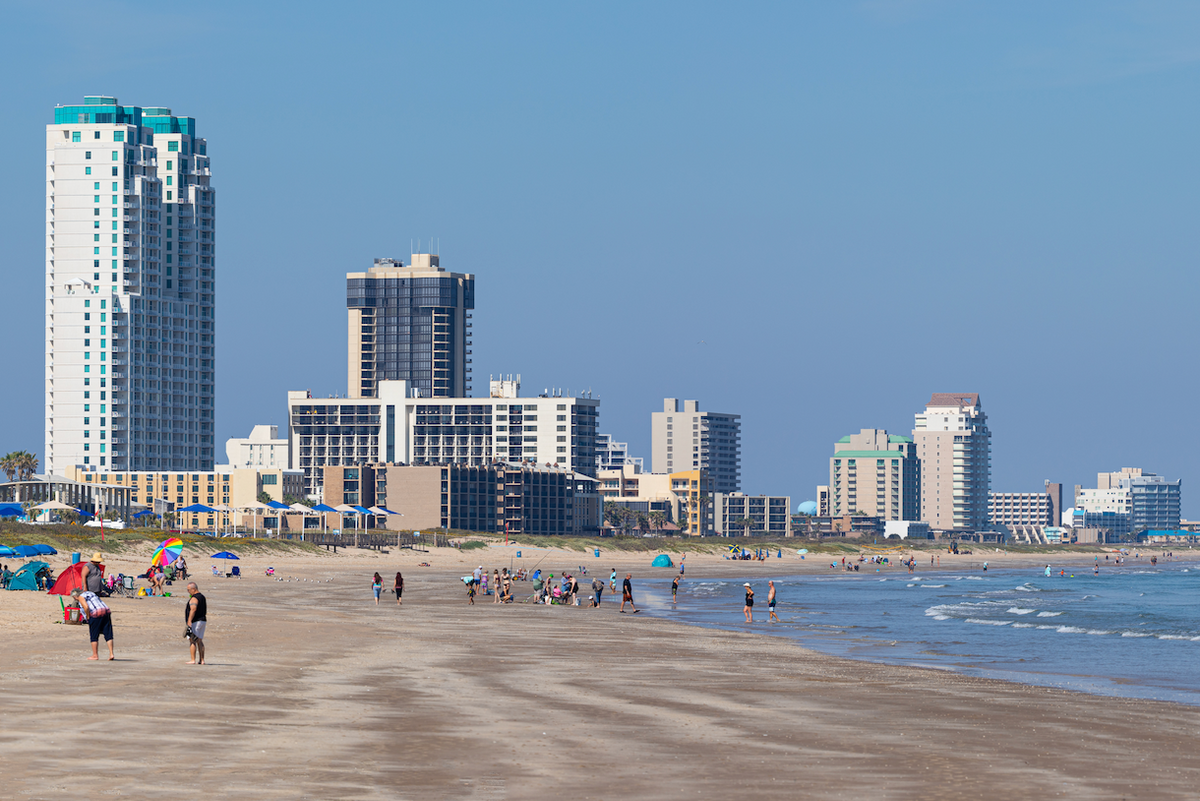 With soft sand, plenty of beach bars and the best ceviche, there's arguably only one beach worth going to in Texas—South Padre Island.
You might know this beach as a college student's spring break hotspot, but really, it's the Rio Grande Valley's most secret gem. From someone who has been going to "the island" every year since before I could walk, here's a guide to the best SPI has to offer.
Weather
First thing's first, don't underestimate how hot South Texas is. Be ready with plenty of sunscreen. If you thought Austin was hot, you're in for a treat as high humidity will make the Valley feel scorching. Luckily, the water offers some reprieve from the sun's rays—still, be sure to bring sunscreen and a hat.
Getting there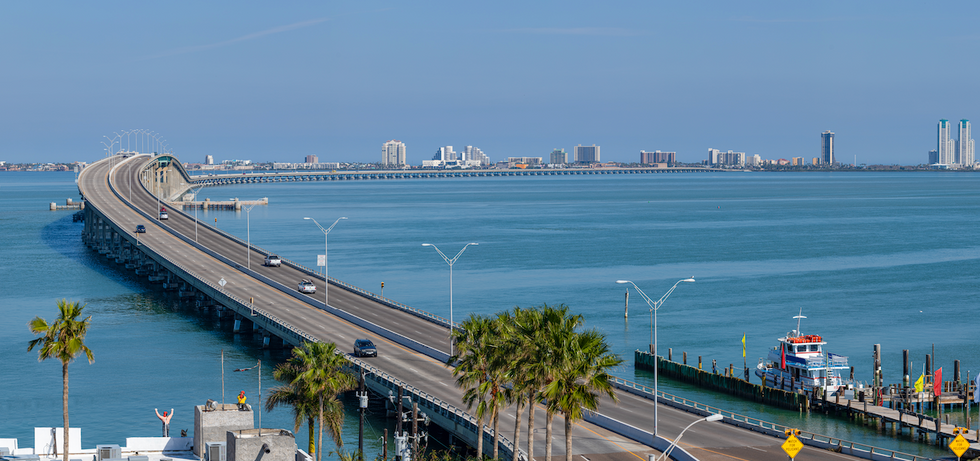 Driving in: From Austin, you can expect almost a six hour drive. Your navigation will take you either around San Antonio (which is a plus for most people) or through San Antonio, funneling to U.S. 77 until you reach Valley grounds in Harlingen.
From there, it might be smarter to take the toll roads, which border the Port of Brownsville and will save you going through small towns like Los Fresnos that can get backed up with traffic.
But if you do decide to hightail it through Los Fresnos, be wary of how fast you are going and the speed limit. Cops are especially on the prowl in those areas, catching out of towners unfamiliar with the speed limit changes.
Still, no matter which route you take, you'll go through Port Isabel before crossing the 2-mile bridge to South Padre. During peak times, such as early afternoon, expect to sit in traffic. Better times to travel are in the early morning.
Flying in: For the people that read a six-hour drive with wide eyes, there is a nearby airport in Brownville, a 40-minute drive from SPI, as well as the Valley International Airport in Harlingen, a 1-hour drive away. Be ready to spend $250-$400 a person.
Sights and sounds
Getting to the RGV, you'll be welcomed with palm trees well before you've made it to the beach. And just before crossing the bridge from Port Isabel to South Padre, you'll see a sign that may be blinking, indicating to watch out for pelicans.
As you drive over that bridge, your passengers will want to get their phones out and take the classic video of the the water, boats and parasailers in the bay. It's the best way to let everyone know you're on vacation!
And don't forget to roll down your window to take in the salty smell of the gulf of Mexico.
Lodging
Resorts: For beach access and the fun amenities that come with that, places like The Pearl, The Palm and The Saphire are where you'll get a resort-style feel.
Affordable: You can still find a Holiday Inn, Ramada and La Quinta along the beach bars.
Airbnb is always an option where you can rent out condos, but you'll want to make sure to book in advance as options may be limited in peak summer.
The beach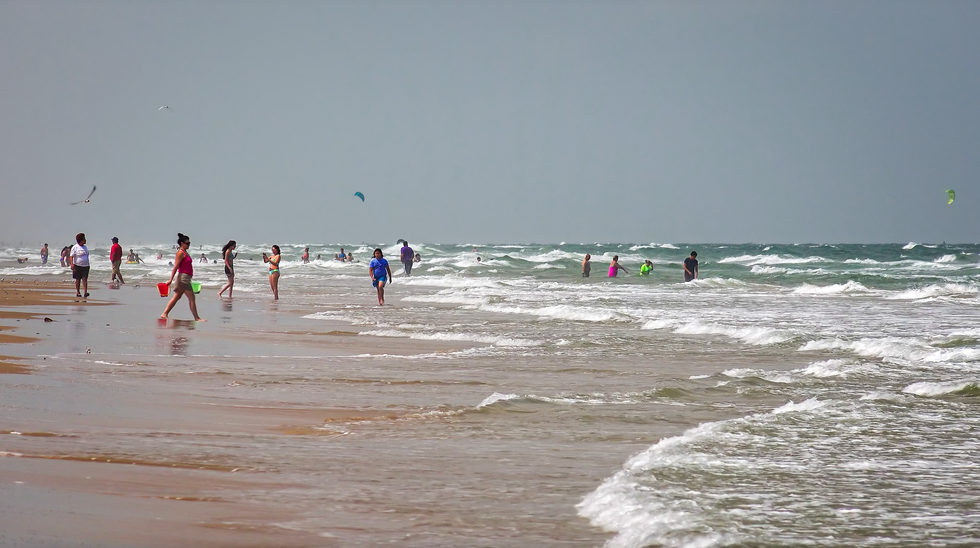 There are at least 25 access points to the beach, which is on the east edge of the island. Some you can only get to if you're a hotel guest. Here are the most popular ways to reach the sand.
Walking to the beach: Between the bars and hotels, you'll find free access points where you get to just park and walk right onto the beach. You're likely to still find umbrellas and chairs you can rent out.
Beach bar access: Some of the most popular places for beach entry are those that come with a nearby bar. But don't worry, all ages are welcome. You'll want to check these bars' social media pages in the evenings if you're looking for live music.
Where you're almost certain to not struggle for parking is one of the hottest spots on the beach: Clayton's Beach Bar and Grill. At Clayton's, you're able to get your drink on, get a bite to eat and have access to the beach and volleyball courts.
A smaller, but just as cool alternative is Wanna Wanna Beach Bar and Grill. With the same amenities as Clayton's, you can't go to Wanna Wanna without trying a turbo, a pina colada with a rum floater—you can get these just about anywhere on the beach, but they just taste better beachside.
*Tip: If you're not trying to take your own chairs and umbrella, don't worry, you'll see umbrellas and chairs set up on a first-come, first-serve basis, where you'll pay about $35 to use the umbrella and two chairs for the day. And don't worry about paying before, just sit down and a beach worker will come collect your cash.
Driving on the beach: If you want to try your four-wheel drive on the sand, you can! Access points #5 and #6 allow you to pay a small fee to take your vehicle out there. Click here to see how you might prepare your vehicle for the sand. If you choose to go with this option, you'll want to make sure to pack appropriately as there are no rentals or bars nearby.

More fun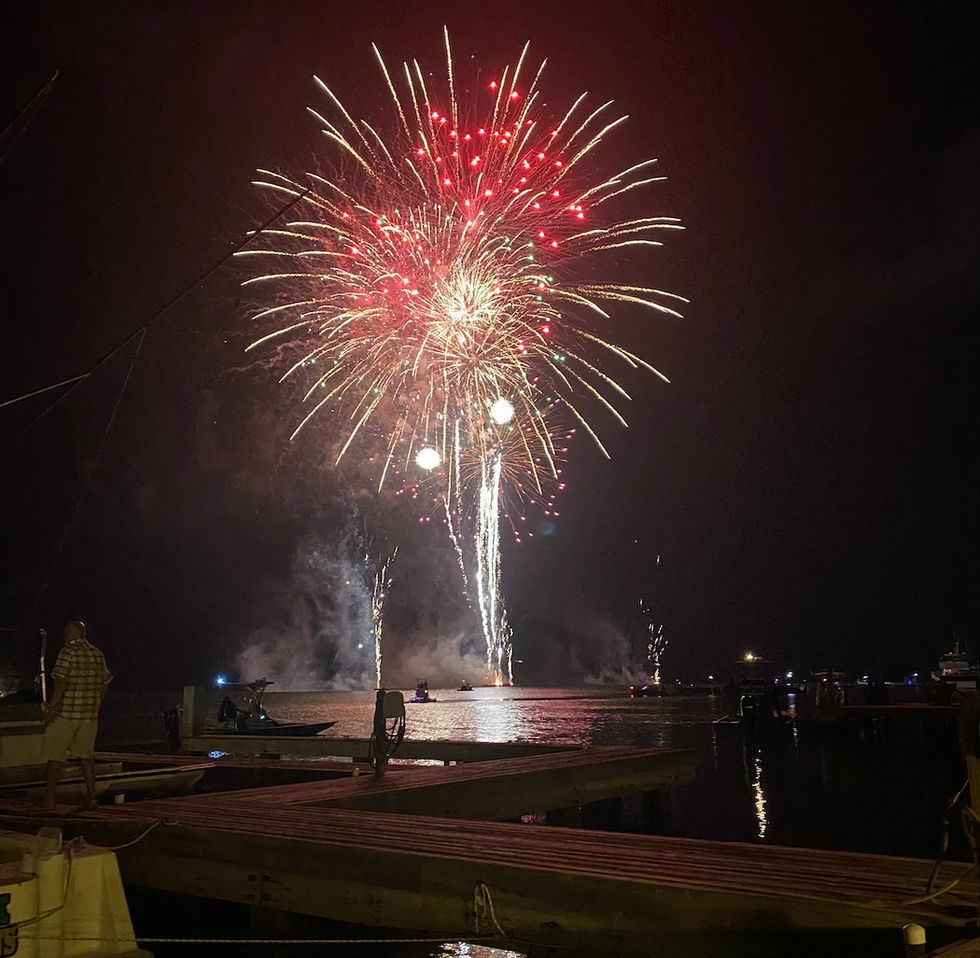 If you're trying to make the most of your South Padre getaway, we have you covered with things for the whole family as well as the nightlife scene.
Watch the fireworks: Catch a fireworks display at the island all summer long. Catch them displayed on the bay in front of Louie's Backyard on Tuesdays and near Clayton Beach Bar on Fridays and Saturdays.
Beach Park and Isla Grande: The former Schlitterbahn is now a beach park that opened in 2021. The 25-acre waterpark has water slides, a zipline and beach access. (Day passes are $38.99 for children and $10 more for adults)
Sea Turtle, Inc.: Learn about sea turtles and sea life conservation at the largest state-of-the-art sea turtle hospital. You'll be able to get up close and personal with the turtles! ($4 for children, $10 for adults)
Gravity Park: For the adrenaline junkies, this park has the tallest reverse bungee in the world ($25), a skycoaster ($25), go-karts ($15-$20), mini-golf ($8-10), a 60-foot ferris wheel ($8), and a climbing wall ($8).
Sandcastle exhibit: Right next to Gravity Park is a small sandcastle exhibit that is free and about a 5-minute walk to see all the exhibits made entirely from sand by professionals. (Free w/ donations accepted)
Get in on the water sports: A couple of rental places like Coconut Jacks SPI offer jet skis for rental as well as equipment for parasailing.
Rent a pontoon boat: Tritoon Charters allows you to rent a pontoon boat for the day perfect for the whole family. The charter offers private snorkeling, shell hunting, up close dolphin and turtle encounters, tubing and sight seeing.
Party like a local: Escape the beachside and head to the west edge of the island for live music and dancing. Tourists love to flood Louie's Backyard, but there are other bars along the bay worth going to such as Longboard, Laguna Bobs and Tequila Sunset.
Food
You can't leave the island before eating ceviche and fried shrimp. And you can't go wrong by eating at the already mentioned beach bars and bay bars. But here are some other notable places to visit:
Breakfast: Yummies Bistro and Grapevine Cafe are both places to get your breakfast tacos in the morning.
Lunch: Cafe on the Beach are good midday options to catch a quick bite without sacrificing quality.
Dinner: F&B is about as upscale as it gets if you can snag a reservation—Elon Musk has been spotted here. They also offer Sunday brunch.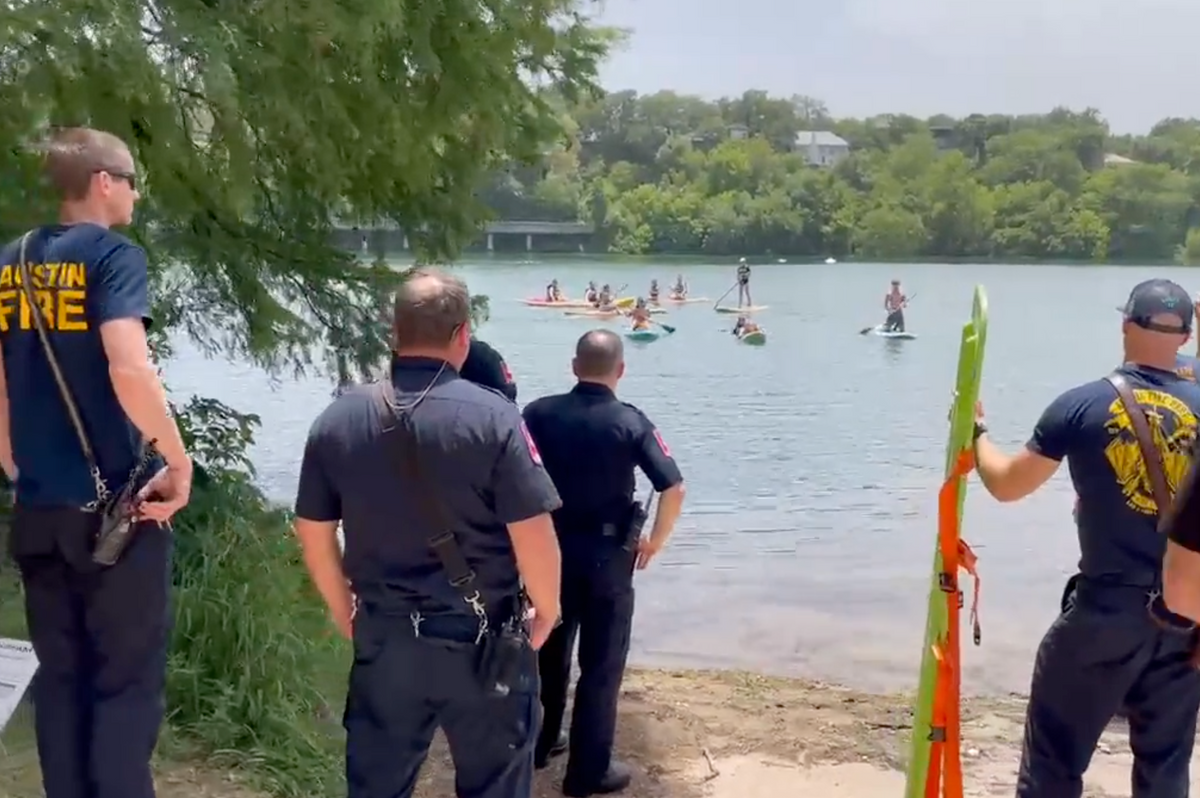 The pilot of a small plane is now in the hospital after crashing into Lady Bird Lake Thursday afternoon.
The plane, which was being operated by a Texas Parks and Wildlife Game Warden, only had the pilot in it when it crashed just west of I-35 in the lake around 2 p.m. Nearby paddleboarders are seen taking the unidentified pilot to Austin-Travis County EMS in a video.
The pilot was then transported to Dell Seton Medical Center with potentially serious injuries.
Texas Parks and Wildlife said the plane, a 2009 Cessna T206, was on a test flight after routine maintenance when the pilot reported mechanical issues and then crashed.
As of Thursday afternoon, it is not known when the plane will be removed from Lady Bird Lake.