Get connected with our daily update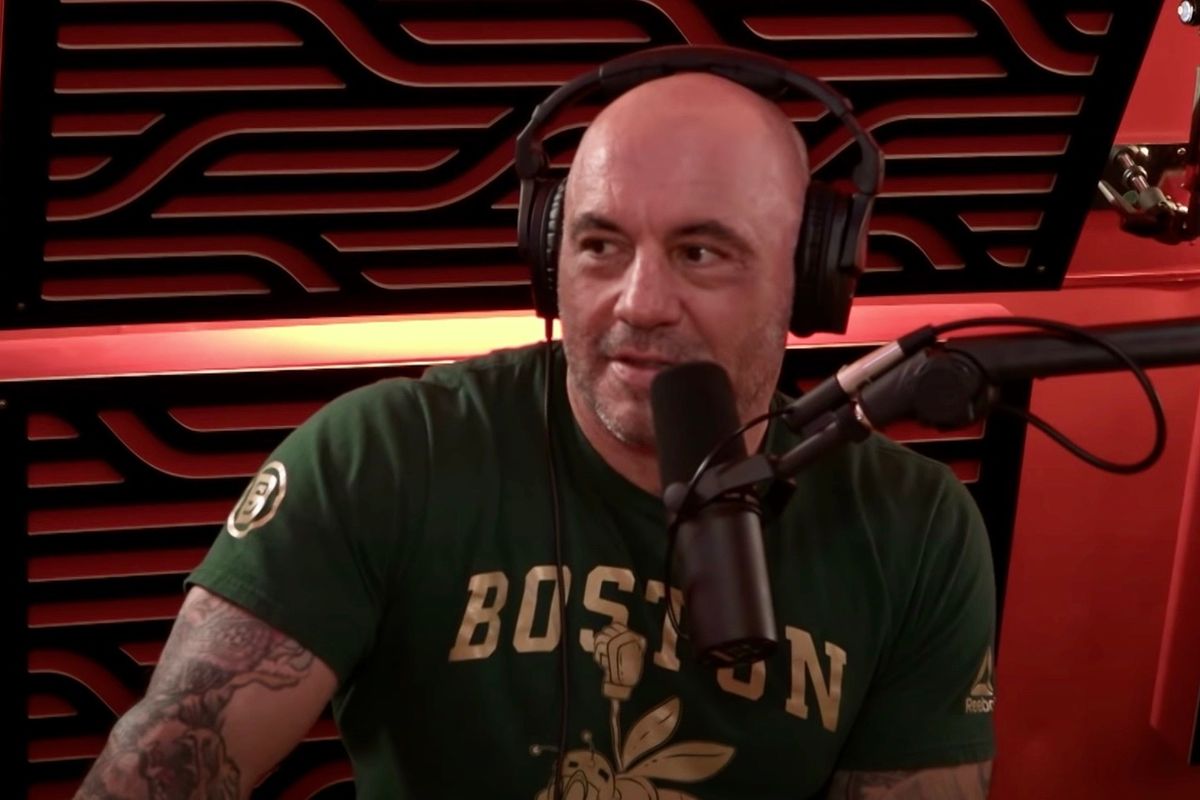 (YouTube)
icon·o·clast | \ ī-ˈkä-nə-ˌklast \
Definition: a person who attacks settled beliefs or institutions
When podcaster and comedian Joe Rogan landed his self-styled "Texas podcast spaceship" in Austin this month, he brought with him a host of political and personal complexities that made some wonder if the former Ultimate Fighting Championship commentator would fit into Austin's reputation as a city of far-left social justice warriors.
---
"Joe Rogan is going to ruin Austin," one local Twitter user wrote.
Said another: "Your platform could help save this city."
What his "platform" is, however, is anyone's guess—which is part of the draw for The Joe Rogan Experience, consistently ranking in the top podcasts in the U.S. and considered (and now proven) so valuable that Spotify recently paid $100 million for the exclusive rights to it.
"I think his kind of podcast is the type that's succeeding because it is unpredictable and because it doesn't fall into boxes—and because it can appeal to both sides," said Travis County Republican Party Chairman Matt Mackowiak, an occasional listener. "He'll say things you agree with, he'll say things you don't agree with, but most importantly, he'll say things that make you think. And that's really what podcasts should be about. Most people, if they're seeking out these kinds of podcast episodes, are doing it because they want to learn something, they want to be challenged. That's certainly how I feel."
Rogan's uncensored style and lack of self-editing has also drawn fire from a contingent of Spotify employees who say they want more accountability from the shoot-from-the-hip commentator.
The employees want to exclude some past episodes with conservative guests (several, including interviews with Alex Jones and Milo Yiannopoulos, have yet to be moved to the new platform) and say they will strike if they are not given editorial control over the episodes. They also want trigger warnings and corrections. A trigger warning is a statement at the start of a piece of commentary that alerts a reader or listener of potentially distressing material. So far, Spotify CEO Daniel Ek has defended Rogan.
Says he can't vote Biden over Trump
Taken as a whole, his guest lineup screams "right-wing"—but one would not use that term to describe a man who supports a woman's right to choose abortion and who supported Bernie Sanders in the Democratic presidential primary.
Yet President Donald Trump supports a movement among his fans to have Rogan moderate a debate between him and Democratic nominee Joe Biden after two weeks ago when Rogan said he would host the event if he could. Trump's reaction comes with no surprise at all, given Rogan's current stance that Biden is in mental decline and unfit for the White House.
Rogan posted to Instagram late Wednesday that the country doesn't need him to moderate, "you need @johnmccarthymma," referencing the former pro-Mixed Martial Arts referee John McCarthy.
"He's a very, very interesting guy," Mackowiak said. "I know the left doesn't like some of the things he's said regarding LGBTQ stuff, but I really don't have any issue with him, and I don't really care about someone's ideologic views. If they want to come to Austin and bring jobs and bring investment and those kinds of things, we should be welcoming people like that."

And if someone is going to come to liberal Austin and purchase a $14.4 million mansion, then extol the virtues of marijuana while criticizing BLM protests and telling anti-California Texans to "bro, calm down," it may as well be Rogan—a man with as many contradictions as Austin itself.
"Honestly, politically, I think he fits right in with Austin," said local journeyman electrician Ryan Pollock, a listener and a liberal union organizer for IBEW Local 520 who has also done work with the Austin chapter of the Democratic Socialists of America.
"I know Austin votes blue," Pollock said, "but it's way more complicated than that. People have this idea that Austin is more liberal, but I feel like it's more libertarian. And maybe some people have leftist views on things, but then they're anti-abortion or something. They're all over the place."
"All over the place" is a fitting description for Rogan—both politically, and personally.
Mixed martial arts fanatic, TV and podcast personality, actor, husband, parent, college dropout, elk hunter, interviewer, comedian, voter, self-styled "psychedelic adventurer" (read: says he gets high, along with his guests, for many of his shows), right-wing, liberal, libertarian, centrist. Rogan is all those things.
Rogan, 53, recently tweeted that his "inner b----" almost made him skip his daily workout. Around the same time, he apologized for erroneously blaming arsonists for the Oregon wildfires on his show.
Wrote William Cook of The Guardian: Rogan is "like an idealistic hippy stuck inside the body of a testosterone-pumped US marine."
"His politics are interesting," Mackowiak said. "He's not really conservative, he's not really liberal. He's kind of an iconoclast."
Rogan is in favor of same-sex marriage rights but repeatedly makes contradicting comments on transgender issues like "they should be allowed to live as they want" in one podcast—but in another, calling it a "social contagion."
On Sept. 11, he said Caitlyn Jenner may have become transgender after living with the "crazy b------" in the Kardashian household. It earned him a "transphobic a--hole" label from Jenner and strong criticism from the Human Rights Campaign. In a 2019 podcast with comedian and friend Joey Diaz, Rogan said "it only matters to me when it comes to sports."
He wants to legalize marijuana, and in May pointed out a local Austin TV story that said such a move could help Texas during the pandemic.
Experts say marijuana legalization could alleviate Texas economic losses from shutdown https://t.co/yD3Bu8QLzC

— Joe Rogan (@Joe Rogan) 1590562975.0
On the other side of the spectrum, he calls out what he says is liberal Hollywood hypocrisy on gun control, having once said that "this country has a mental health problem disguised as a gun problem."
Pollock said that while people who study politics and work in that space are annoyed by a lack of consistency, Rogan is actually like most people in that regard.
"His politics are really incoherent, but so are most Americans' politics," Pollock said. "They don't think about politics all day, like somebody like me. I think about this stuff constantly."
Rogan's opinions often trickle out in three-hour conversations over a blunt, not 30-minute ear-assaulting diatribes, and come not from years of research and activism but from his gut.
The Jenner comment, for example, came during a conversation with Special Forces operator and retired UFC fighter Tim Kennedy in mid-September.
What Rogan is not—and nor does he pretend to be—is a politician, a pundit, a journalist, an expert, nor an activist. Though his guests, who have included political lightning rods like Sanders and conservative media personality Andy Ngo, might suggest otherwise.
The fact that his political and journalistic credentials are nil gives heartburn to media types who want him to hold his guests' feet to the fire, Anderson Cooper-style. It also annoys people on the left who refuse to come onto his show because they think he gives too much pandering air-time to right-wing, fascist-adjacent guests.
"What he does is what any other decent interviewer does—he has good guests on, and he lets them talk, and they really show who they are in the conversations that he has," Pollock said. "Regardless of Joe Rogan himself and what he has to say. So I tend to tune in when he's got interesting guests on."
The road to Austin
A New Jersey native who was raised in Massachusetts, California and Florida, Rogan wasn't a political type growing up. He was into martial arts, competing as a youngster and eventually teaching after dropping out of the University of Massachusetts.
He later found comedy, and his career wound through wildly popular standup specials, a stint hosting Fear Factor, a little acting, and time as a UFC commentator.
The Joe Rogan Experience is rooted in 2003 after Rogan noticed video editor Brian Redban's work with fellow comedian Doug Stanhope.
Redban was hired to film everything Rogan did, on and off stage, for his YouTube channel. Redban realized that fans were clamoring for more content and, after live streams and interactive events on justin.tv, in chatrooms and on Twitter, the first episode aired on Christmas Eve 2009 on Ustream. It was formally named the Joe Rogan Experience (yes, inspired by the Jimi Hendrix Experience) the following summer.
A decade later, in early 2020, Forbes released its first highest-earning podcaster list with Rogan sitting at the No. 1 spot, reportedly pulling in $30 million from his various ventures.
His most popular episode, with Elon Musk in 2018, has more than 36 million views on YouTube. Other episodes regularly garner several million each week.
Since 2012, the podcast has been run out of a studio in Woodland Hills, Los Angeles, but Rogan, saying he was tired of the cost of living and other aspects of living in California, so he moved the studio to Austin this summer and debuted the Texas-based podcast in early September.
Other than the usual unrest over his content, criticisms of his new, bright red, glowing studio and worries that Spotify would censor his shows, the reaction to his move by his listeners and many locals has been largely positive.

"I think it's great that he's here," said Mackowiak, whose politics are nowhere near Rogan's on several topics. "He's obviously bringing a pretty big operation. He's going to be bringing guests to Austin for these interviews, which is going to create opportunities to do a lot of things with some of these people who come to town."
Chuckled Pollock: "My wife is irritated."
In a recent episode with Texas comedian Ron White, an Austin native, the two discussed how Austin is, in White's words, "a liberal stronghold in the middle of a very Republican state" with Republicans still "running the state" from Dallas and Houston.
"That's what keeps it from going haywire, right?" Rogan responded. "That's what keeps it from going straight-up Portland."
Pollock says he'd like to see Austin City Councilman Greg Casar—who is gaining national attention for his stances on police funding and other issues—show up on Rogan's show.
It is, no doubt, a self-fulfilling prophecy when leftists decline to come on Rogan's show and then complain that he never gets leftists on his show. It is also, Pollock said, a "massive mistake" to avoid a man with tens of millions of listeners, no matter what his personal politics might be.
"He got backlash for it, but Bernie made the right call," he said referring to when Sanders was a guest on the podcast last year.
Rogan sightings are already popping up on social media, adding his face to the star power already here—like Sandra Bullock and Lance Armstrong and Dan Rather and Matthew McConaughey—and offering a glimpse into what Austin might experience with Joe Rogan as its newest resident.
And what Rogan might experience in his new hometown.
A few days ago, a listener posted on social media that he saw Rogan driving his "cool, noisy little car," a white Porsche, along Lady Bird Lake at sunset.
"Well I just had my first Joe Rogan sighting in Austin," another local Twitter user wrote on Sept. 27. "This ranks below the time I saw (pre-scandal) Lance Armstrong running around Town Lake but above the time I saw Elijah Wood ripping cigs on 6th St during SXSW… It appears that $100 million from Spotify doesn't make you any better at deciding which color Nalgene bottle you want from REI."
More on Joe Rogan: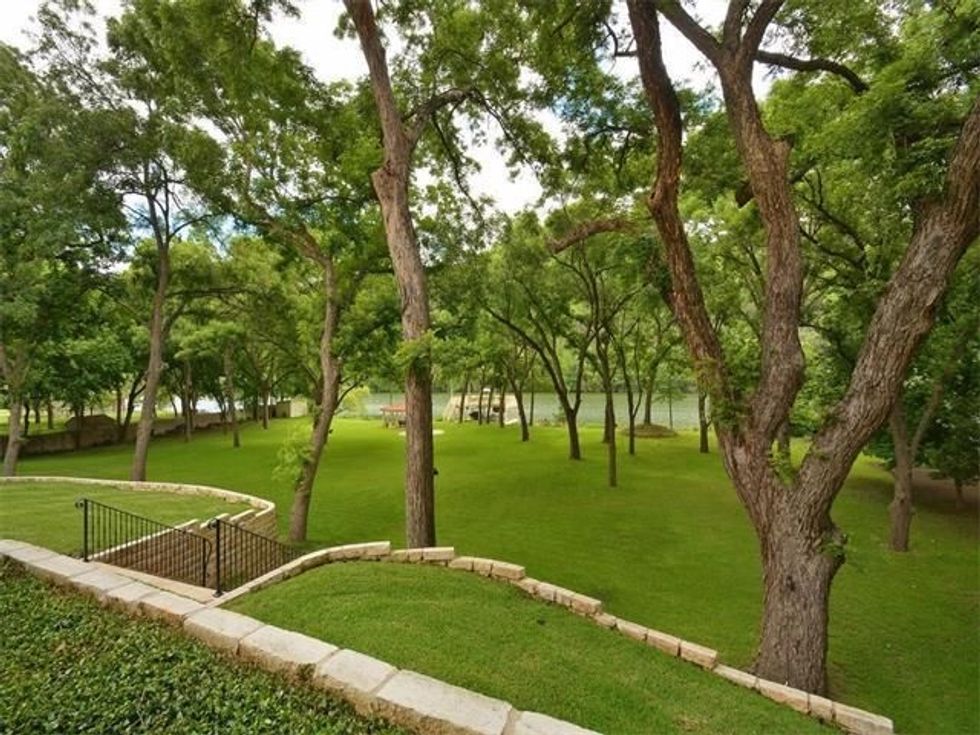 Joe Rogan's new home is a plush $14 million oasis on Lake Austin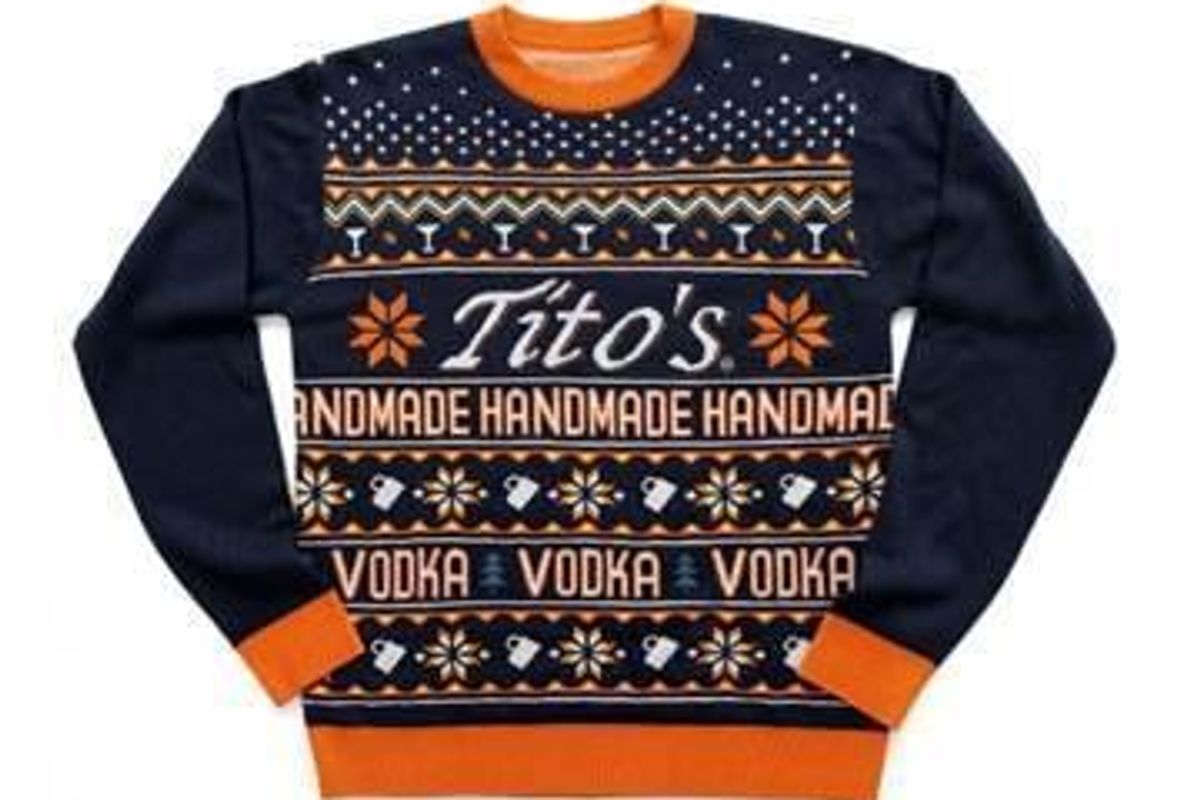 Show your love for Tito's and for the community this year with a wide selection of not that ugly, uglyish, ugly, uglier, and ugliest holiday sweaters.
There's lots choose from, and plenty of accessories like scarves and socks, plus gear for your dog, too.
All of the items can be purchased online or at the Love, Tito's Retail Store in Austin, TX. 100% of all net proceeds from online or in-store purchases go to one of the nonprofits we've teamed up with.
Click here to see the entire collection in the Tito's store.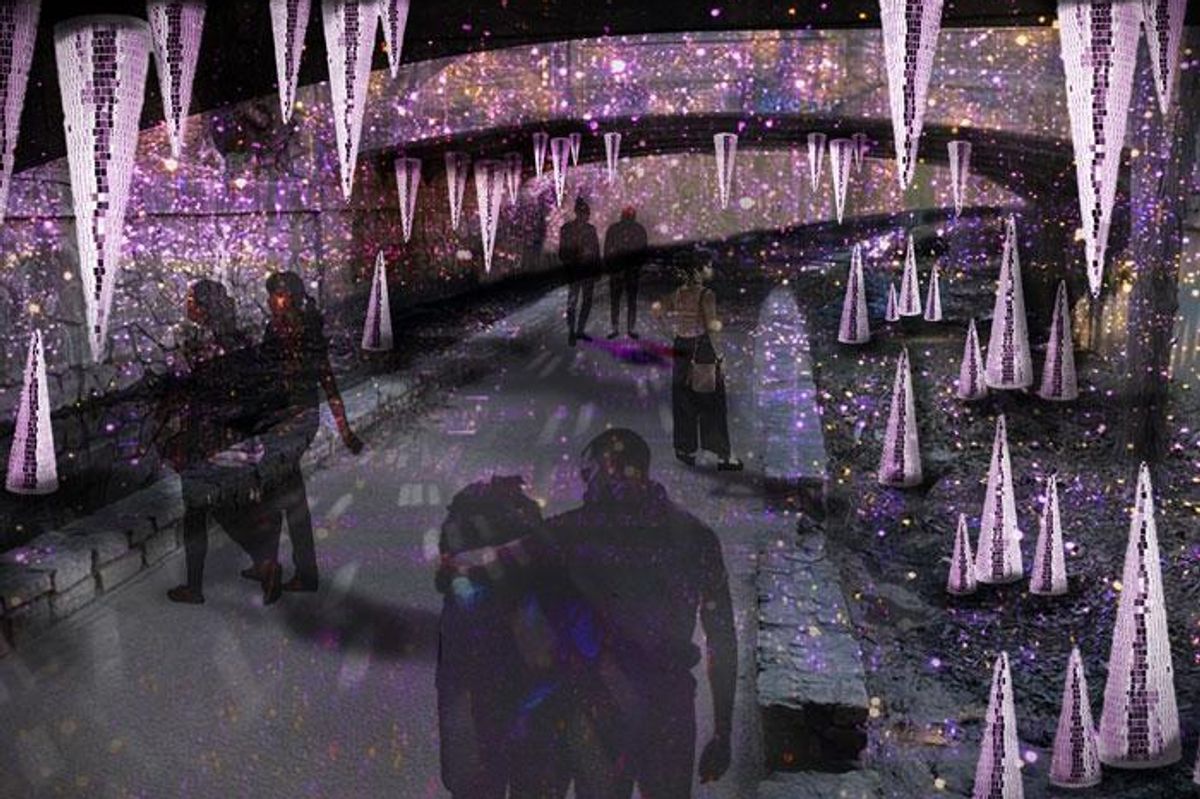 Waterloo Greenway, Good Vibrations Installation
🗓 All weekend
Check out this highly anticipated art exhibition with illuminated art along Waller Creek. Tickets are free and the event includes food vendors, dazzling lights, live music, and hands-on activities
All weekend 6 p.m - 10 p.m | 📍Waterloo Park
This iconic holiday tradition lights up for the first time this holiday season starting this weekend! Reserve your spot for an enchanting light and sound performance, delicious hot cocoa, sweet treats, and some overall fun with your friends or family. The show runs till January 6th.
6 p.m and 9 p.m | 📍Mozart's Coffee Roasters - 3825 Lake Austin Blvd, Austin, TX 78703
🗓 Saturday
This fitness event is free and open to the public. Get your morning started right with a "Fitness in the park" class for kickboxing! The class will be led by certified instructors and is a great way to get a cardio workout in while also honing your self-defense skills.
10 a.m - 11 a.m | 📍 Metz Park
Support local LBGTQ+ and female artists at this outdoor market with over 150 vendors. Get your holiday shopping out of the way at this event, with vendors for food trucks, handmade goods, raffles, hands on workshops and activities, and more.
11 a.m - 5 p.m | 📍Ani's Day and Night - 7107 E Riverside Drive, Austin, TX 78741
Did someone say cheese?! If you're like me and always willing to get your hands on a bowl of mac and cheese, then this event is for you. Check out the Mac and Cheese festival happening this weekend to decide which vendor has. the best mac and cheese for yourself, and enjoy the bar with creative cocktails while you're at it. Tickets start at $45.
11 a.m - 3 p.m | 📍Lantana Place - 7415 Southwest Parkway