Get connected with our daily update
One of Austin's own was named among the top kids of 2020, according to TIME magazine. We've compiled the latest news headlines around Austin to help catch you up on this story and other breaking news around the city.
Here is what we have shared so far this week:
---
Dec. 4: Austin teen is one of TIME's best this year and 4 more headlines you might've missed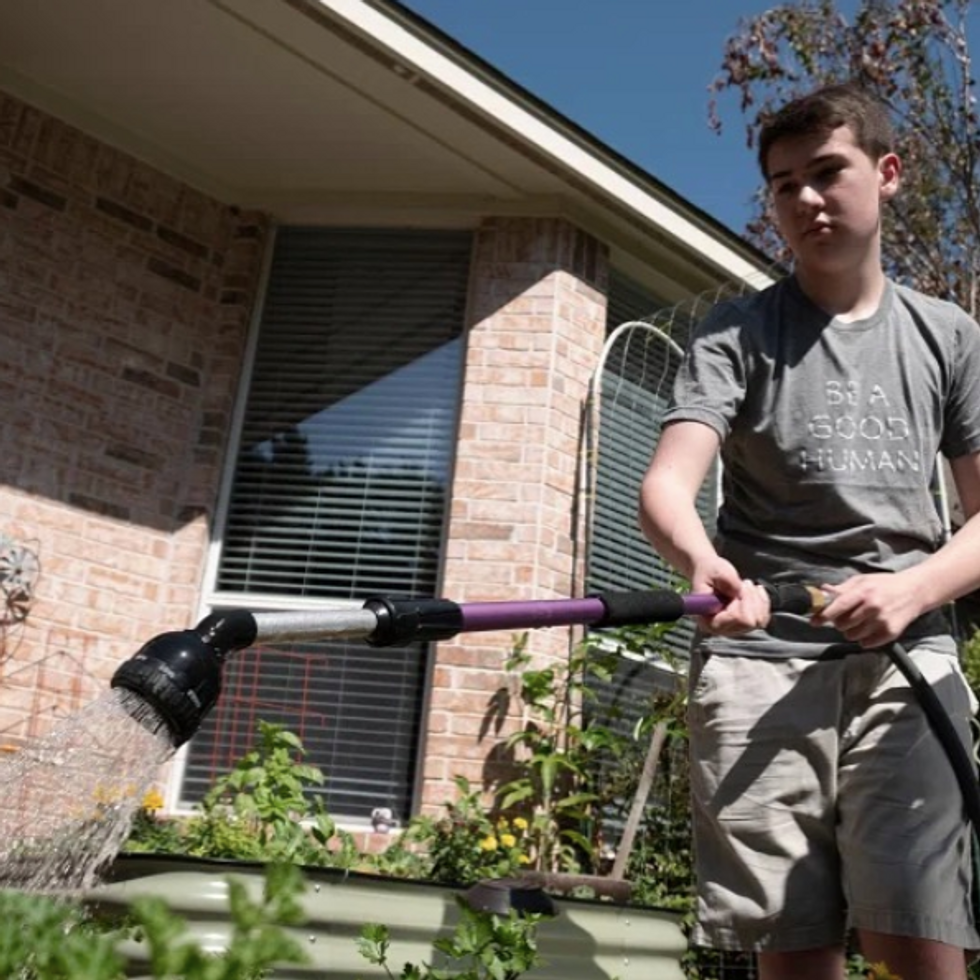 16-year-old Austinite Ian McKenna was named a finalist for TIME magazine's Kid of the Year honor.
1. Best kid in Austin: For the first time, TIME magazine awarded its first Kid of the Year, and Austin's own Ian McKenna was among the five finalists for the honor. The 16-year-old gardener was recognized for helping curb youth hunger with produce he grew himself.
2. Tourists might save music venues: Austin is dishing out $15 million in emergency relief money to "iconic" Austin music venues, pulling from hotel tax dollars typically used to fund the convention center. This is the first time the city has deemed it legal under state law to use tourism hotel taxes for this purpose, potentially setting a new precedent, Community Impact reports.
3. State troopers in the city: The state wants to take over law enforcement efforts from Lady Bird Lake to 32nd Street and from I-35 to North Lamar Boulevard—and possibly to MoPac, according to The Texas Tribune. That means state troopers would patrol the streets instead of city and school cops under a proposal touted this week by Gov. Greg Abbott.
4. Utah monolith doesn't stand alone: After a viral frenzy over a mysterious monolith appearing and disappearing in the Utah desert, Austin Community College is getting involved in the fun. KXAN reports that ACC's welding department built a metal triangular column similar to the one magically showing up across the globe.
5. Whole lot of office space: Whole Foods Market is building a second downtown office building next to its 15-story West Sixth Street tower, which was constructed in 2017. The new building, slated for completion by the end of 2021, will be shorter than the original. TOWERS reports this news helps explain the unique architectural choices of the original development.
Dec. 3: This South Austin strip mall is getting a major facelift and 4 more headlines you might've missed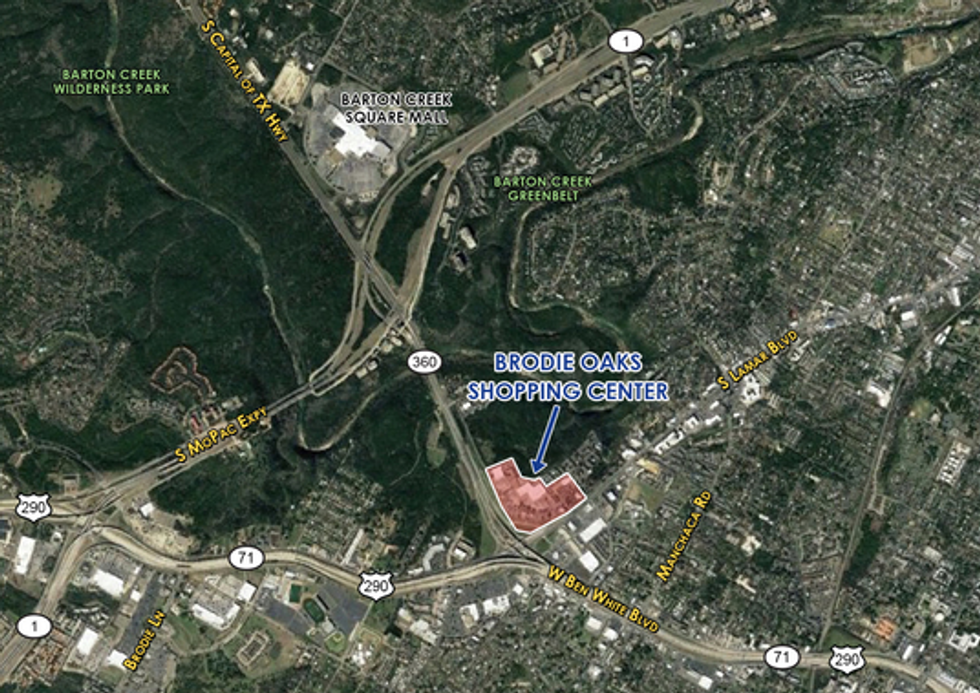 Brodie Oaks Shopping Center at South Lamar Boulevard and Loop 360 will be revamped into a 3 million-square-foot mixed-use development by late 2022 or 2023.
(Barshop & Oles)
1. Major South Austin project announced: Brodie Oaks Shopping Center at South Lamar Boulevard and Loop 360 will soon become a mixed-use development with more than 3 million square feet of newly developed residences, retail and restaurants—and one-third of the project includes office space, too. The development will be the size of two Barton Creek Square Malls, according to the Austin American-Statesman, and it won't be ready until late 2022 or 2023.
2. Tax bills behind schedule: Wondering why you haven't been hit by a Travis County tax bill yet? KVUE learned that most people haven't received their 2020 tax statement because the county waited to see how November's election might impact the city's tax rate. Keep in mind that property valuations were frozen last year, so the tax impact could be less severe in 2020—check here if you cannot wait for the mail to see the damage.
3. Slice of Sundance here in Austin: Austin Film Society will host a satellite location of the 2021 Sundance Film Festival, which is going virtual this year. Austin Chronicle reports the prestigious movie festival, normally held in Utah, is tapping independent theaters around the country to decentralize the event next year, with AFS hosting "social distant screenings" to festival-goers.
4. Pennybacker bridge jumper speaks: FOX 7 talked to the 21-year-old South Austin man who jumped off Pennybacker Bridge in a recent viral video. Naturally, he doesn't regret it and gained about 1,000 extra YouTube followers out of the whole deal—as well as a fractured skull, brain bleeding and emergency surgery.
5. Final call for COVID relief: The city is accepting applicants for its emergency relief funding, which still has more than $4 million leftover for Austin residents who lost income during the pandemic. The city told Austonia in mid-October that less than $1 million had been distributed so far due to low demand. Qualifications have since been updated to enable more access to the relief money, with nearly $8.5 million now distributed to needy residents.
Dec. 2: Mayor Adler called out for Cabo trip and 4 more headlines you might've missed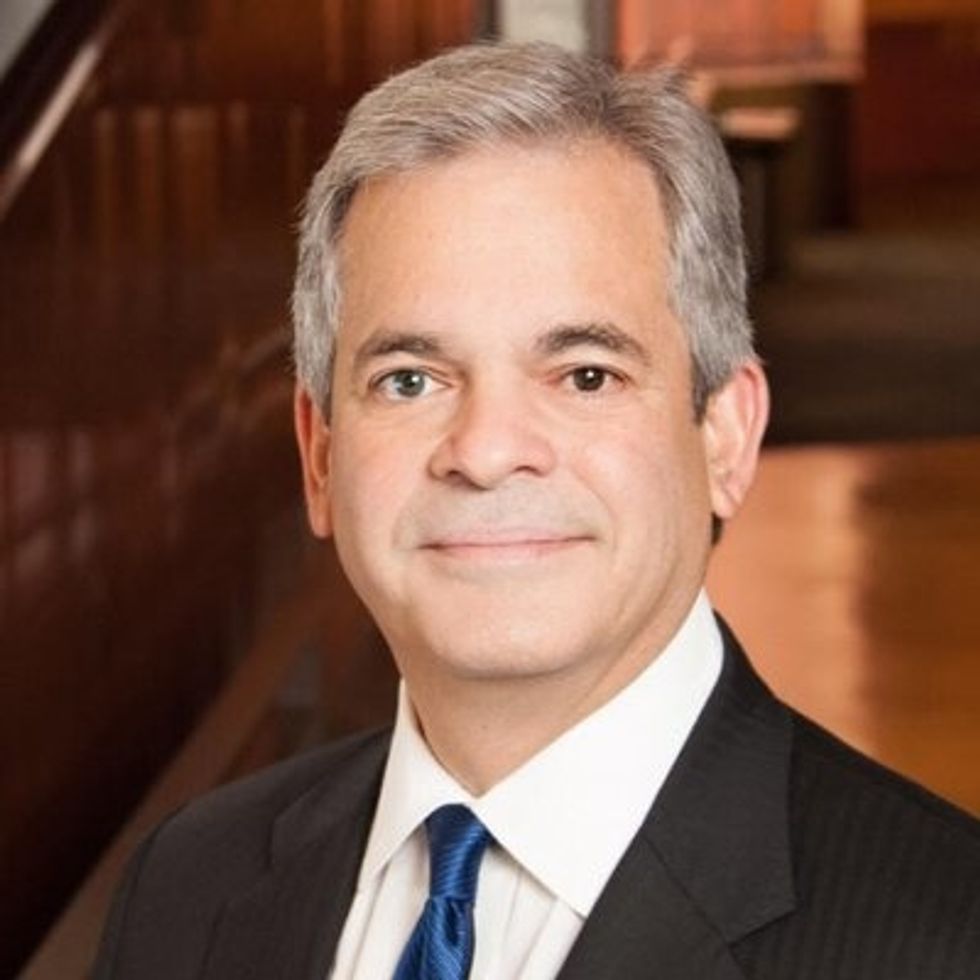 1. Mayor Adler doesn't lead by example: While COVID-19 cases spiked in early November following the Halloween weekend, Mayor Steve Adler urged Austinites to "stay at home." As it turns out, his message was broadcast from Mexico where Adler traveled after his daughter's wedding ceremony in Austin. Austin American-Statesman reporter Tony Plohetski reports that health officials urged gatherings to be limited to no more than 10 people at the time, yet the wedding hosted about 20 guests who were "probably not" wearing masks the entire time, Adler admits.
2. 11 APD officers disciplined: Confrontations with police in late May resulted in several protestors getting injured by pepper spray, bean bags and foam bullets. Now KVUE has counted 11 police officers that have been punished for their actions during those protests—including a cop accused of calling a protestor "that gay dude." KXAN reports that multiple lawsuits have also been filed by protestors against APD, and Police Chief Brian Manley updated use-of-force policies following the protests.
3. Unemployed? Receive a $100 relief gift card: If you're a musician or worked in the hospitality industry, you likely qualify for a $100 H-E-B gift card from the Red River Cultural District. The business group of mostly music venue owners has distributed $155,000 so far this year in COVID-19 relief money, according to Austin360, and this fourth round of support includes $45,000 for unemployed music industry and service workers.
4. Road rage is rampant: Local officials think road rage is a greater issue locally than the 14 combined cases reported so far this year. FOX 7 talked to traffic patrollers who are concerned that COVID-19 and holiday stress could add to the road rage shooting in southeast Austin last week.
5. New mental health hospital: Austin State Hospital is being rebuilt in Austin's Triangle neighborhood as part of a $305 million, 380,000-square-foot project. The area for the 80-acre campus has been cleared, KVUE reports, putting the 240-bed mental health hospital on track to open by June 2023.
Actor, director and screenwriter Justin Theroux isn't the only famous member of his family. His canine companion Kuma made waves online this past weekend supporting Austin Pets Alive!—and Jennifer Aniston is a fan.
Theroux launched Kuma's own Instagram account on Saturday with a link to Austin Pets Alive!'s website in her bio. And the grey pitbull mix is already garnering the kind of attention worthy of her movie star dad: As of Monday night, she has over 55,000 followers.
Chief among them is Jennifer Aniston, who posted a photo of Theroux and his newly online dog on her Instagram story yesterday with fond words for the Austin shelter.
"Love what these two are doing to help people who help pups who help people," the 'Friends' star, and Theroux's ex-wife, wrote. "They helped save 60 pups at Austin Pets Alive! yesterday."
Theroux began volunteering at the shelter while filming 'The Leftovers' in Austin when he fell in love with the shelter's pitbulls, according to Dr. Ellen Jefferson, Austin Pets Alive! president and CEO.
"We are thrilled that he and Kuma are spreading the word about the work APA! is doing and the need to keep Austin no-kill," she said, referring to the shelter's commitment to save animals most at risk for euthenasia.
Theroux adopted his mut in 2018 after Kuma was rescued—dirty and injured—from the aftermath of Hurricane Harvey by A Chance to Bloom Dog Rescue, based in Conroe, Texas.
While Kuma is not from APA!, Theroux connected with the Conroe-based non-profit while visiting the Austin shelter, and he has remained "an enthusiastic supporter" ever since, Jefferson said.
Read more on celebrity dogs: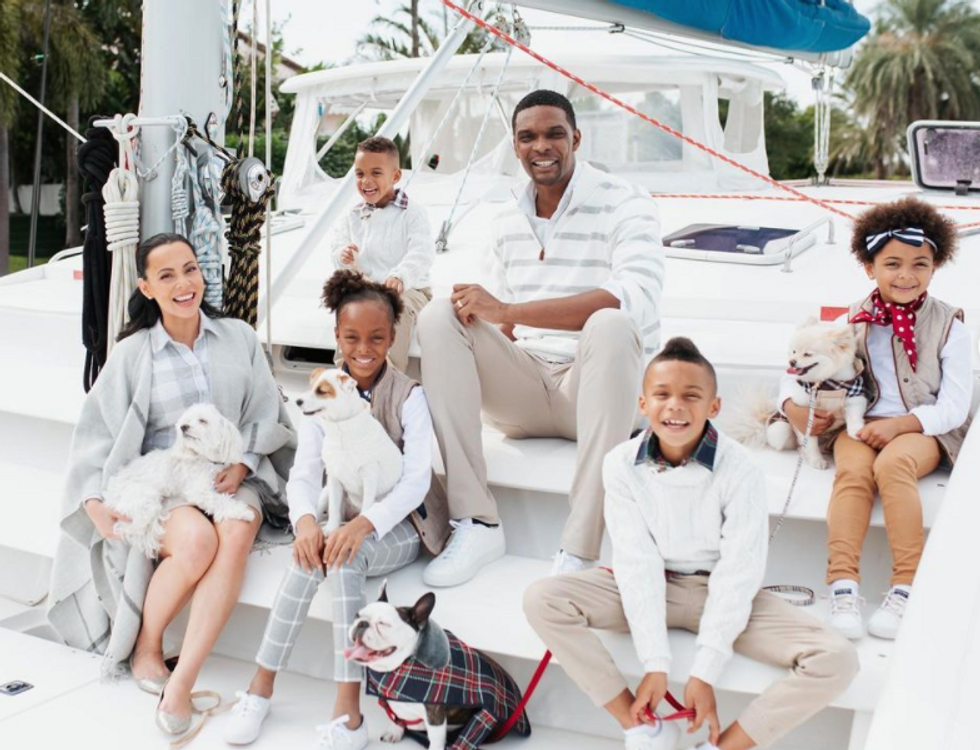 Star power gets furry: Meet the dogs of Austin's celebs
Six days a week, thousands of onlookers tune in to live streams to watch the pros rake it all in at high-stakes poker tournaments. The big-name poker players aren't in Las Vegas or even Oklahoma's finest casinos—instead, they're where Texas Hold 'Em gets its name.

Gambling may be illegal in Texas, but over a hundred poker houses are using a loophole to open up shop across the state, especially in Austin and Dallas.
The classic poker game is finally getting played for real cash around the Lone Star State thanks to an exception in Texas' gambling ban that allows poker games to be played in private residences. Instead of taking a cut from the pot like traditional gambling ventures, private poker houses don't make money from the results of a game; instead, they get their revenue from membership and hourly fees.
It's a business strategy that's gone (mostly) unchallenged by Texas politicians, especially as the industry begins to heat up.
Austin may now have around 20 poker houses around town, but it wasn't long ago that one stood alone like a small town saloon. The city's premiere poker house, Texas Card House, was founded in 2015 and has since grown to include a YouTube channel with over 30,000 subscribers, a wide range of gameplay and regular visits from big-name poker gurus like Brad Owen and Doug Pope.
David Lagana, a content creator who has worked in college sports and Hollywood, was brought into the scene in May as the house's live streams began to blow up. He said the live streaming battleground is only beginning.
"The space is ever-growing," Lagana said. "It's been interesting to try and find a lane that everybody can succeed. It's all about finding something that people want to watch on a nightly basis."
Carolyn Hapgood, who has worked for Texas Card House for three years, has made a name for herself as a live stream producer, dealer and player herself with the company. She's seen Texas Card House grow from a two-room card house to the most well-known poker venue in Austin with another branch in Dallas.
"It was a teeny tiny little house with five tables, and that was the first legal card house in the state," Hapgood said. "And since then it's blown up."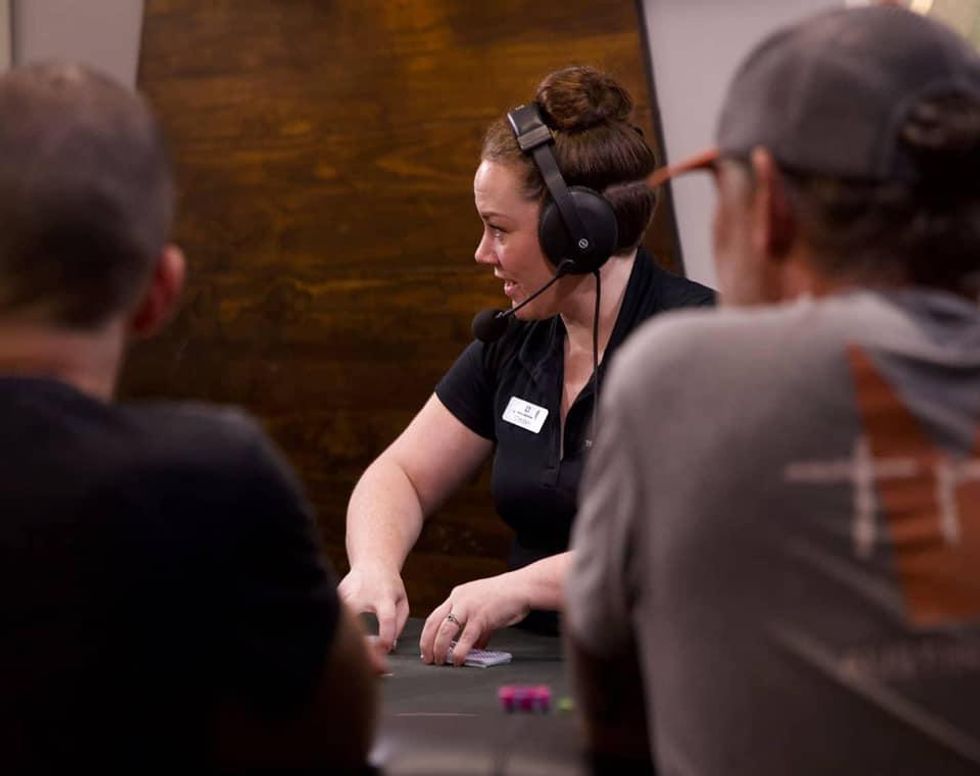 Texas Card House dealer Carolyn Hapgood has been working with Austin's premier poker house since 2018. (Texas Poker House Austin/Facebook)
From $100 pots to buy-ins of $15,000 or more, Texas Card House has it all, especially as in-state players learn more about the game. Hapgood said there isn't really a typical poker player at the house—instead, the poker table forms an "interesting little ecosystem" that includes college students, a 93-year old Vietnam War veteran, online gamblers, old-school players and everyone in between. The diversity at the table has been enhanced even further by COVID as people clamor to return to in-person events.
But Texas Card House no longer holds a "royal flush" in Austin's poker culture. The Lodge, based in Round Rock, is now expanding to over 60 tables, the largest in Texas, while Palms Social Club, owned by Texas Card Houses' original owner Sam Von Kennel, brought service staff and a refined atmosphere to the Austin scene.
Hapgood said the base of poker players is very large and continues to grow, forming a community as players form friendships on and off the table.
"My favorite part of the poker community is how much fun we have," Hapgood said. "You sit at a table with eight of your friends, everyone's kind of just having a good time. There's a lot of players who will, you know, call or text each other after they're done playing, and they end up inviting each other barbecues, and going out to dinner with their families and stuff like that... those are my favorite people to hang out with."
Getting involved in the poker scene is as easy as tuning into a live stream, and Lagana hopes to see more outsiders like himself get inspired by poker in the future.
"It's kind of like life," Lagana said. "Life isn't just one hand to play... you're only in control of sort of what's in your hand (and) you can't play the card that you weren't dealt with. So it's really been a fascinating life lesson for me."
From four-time Grammy-nominee turned big-screen actor, Black Pumas frontman Eric Burton will debut in the sci-fi short film "Devexity," which is written, directed by and stars Austinites.
The film, brought to life by Austin-based filmmaker Luke Lidell, will premiere on Oct. 7 at the Native Hostel while Burton is in town for Austin City Limits Fest. Then, "Devexity" will head off to film festival screenings, according to a report by The Austin Chronicle.
Following Burton as the film's protagonist, named Jean, "Devexity" takes place across several different settings and surfaces an existential response from the watcher. Burton stars alongside fellow Austinites Ali Pentecost, Dominique Pitts and New Yorker Madison Murrah in the partially black-and-white film.
The film was shot over the course of four days in October 2020, which Lidell said was a challenge of "focus" and "trust" to create. With a variety of scenes and intertwining narratives, the film dives into the topic of virtual reality.

A musician in addition to a filmmaker, Lidell previously directed the film "Telekinetic" in 2018. The script for "Devexity" was written by Lidell with Burton in mind for the lead after meeting him during a music video project in 2017—Lidell said Burton helped him shape the characters along the way.
Now that the door has been opened for work between Burton and Lidell, you're likely to see the pair collaborate again—a Black Pumas documentary is being rumored.