Get connected with our daily update
One of Austin's own was named among the top kids of 2020, according to TIME magazine. We've compiled the latest news headlines around Austin to help catch you up on this story and other breaking news around the city.
Here is what we have shared so far this week:
---
Dec. 4: Austin teen is one of TIME's best this year and 4 more headlines you might've missed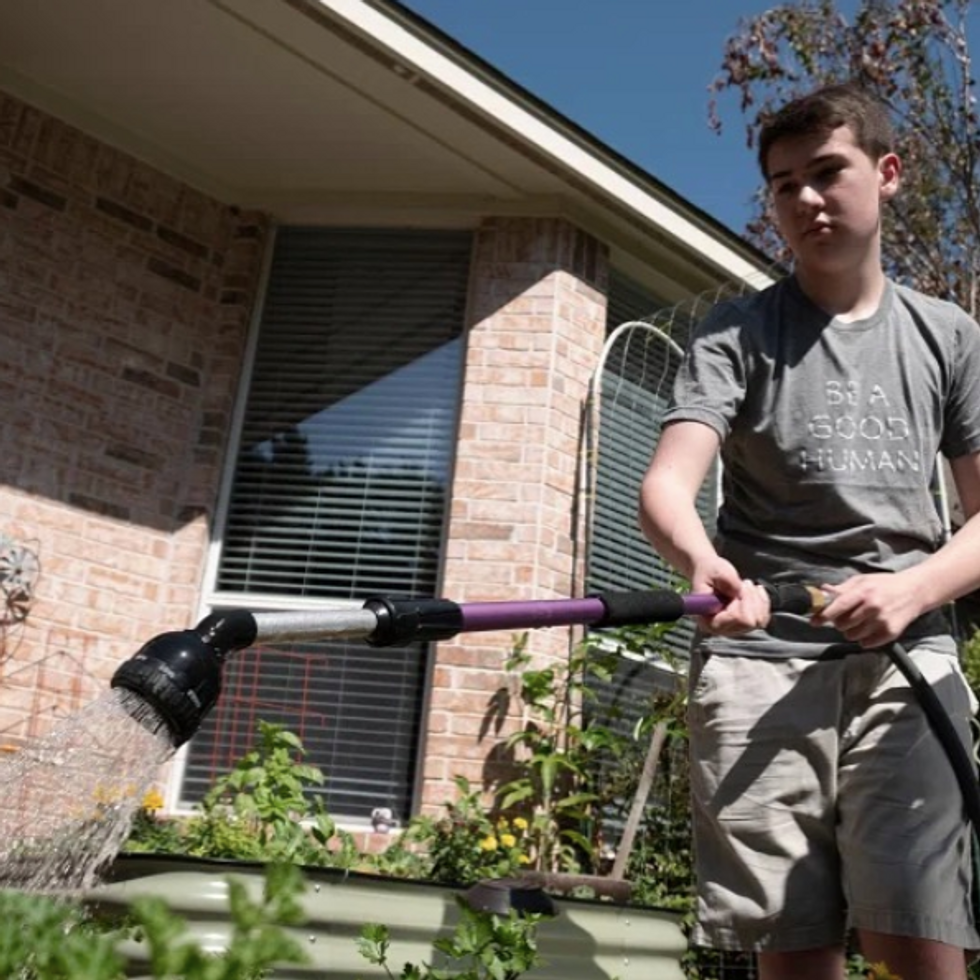 16-year-old Austinite Ian McKenna was named a finalist for TIME magazine's Kid of the Year honor.
1. Best kid in Austin: For the first time, TIME magazine awarded its first Kid of the Year, and Austin's own Ian McKenna was among the five finalists for the honor. The 16-year-old gardener was recognized for helping curb youth hunger with produce he grew himself.
2. Tourists might save music venues: Austin is dishing out $15 million in emergency relief money to "iconic" Austin music venues, pulling from hotel tax dollars typically used to fund the convention center. This is the first time the city has deemed it legal under state law to use tourism hotel taxes for this purpose, potentially setting a new precedent, Community Impact reports.
3. State troopers in the city: The state wants to take over law enforcement efforts from Lady Bird Lake to 32nd Street and from I-35 to North Lamar Boulevard—and possibly to MoPac, according to The Texas Tribune. That means state troopers would patrol the streets instead of city and school cops under a proposal touted this week by Gov. Greg Abbott.
4. Utah monolith doesn't stand alone: After a viral frenzy over a mysterious monolith appearing and disappearing in the Utah desert, Austin Community College is getting involved in the fun. KXAN reports that ACC's welding department built a metal triangular column similar to the one magically showing up across the globe.
5. Whole lot of office space: Whole Foods Market is building a second downtown office building next to its 15-story West Sixth Street tower, which was constructed in 2017. The new building, slated for completion by the end of 2021, will be shorter than the original. TOWERS reports this news helps explain the unique architectural choices of the original development.
Dec. 3: This South Austin strip mall is getting a major facelift and 4 more headlines you might've missed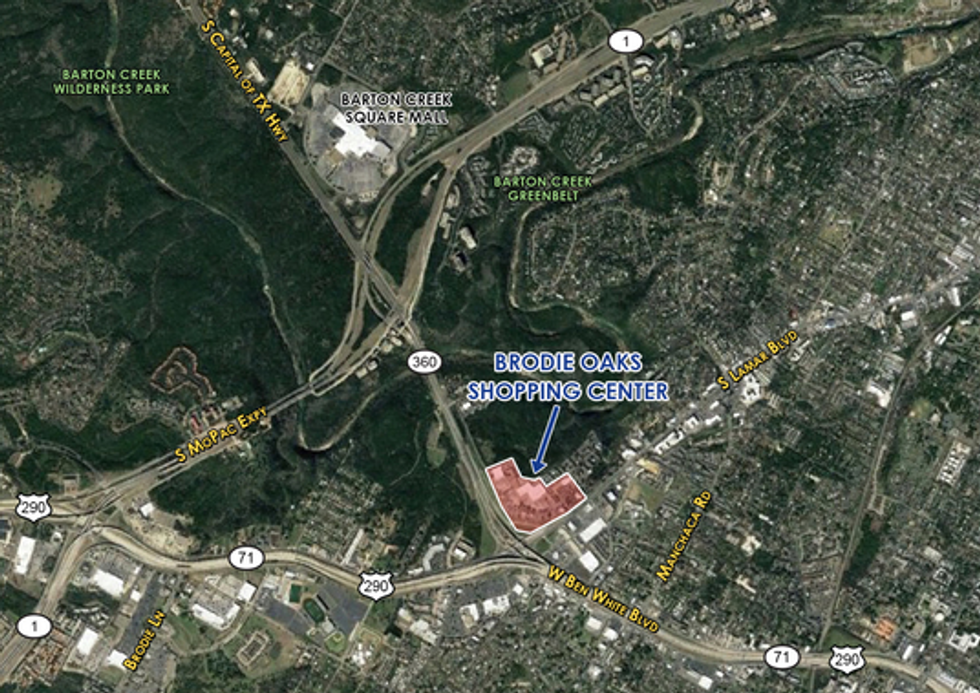 Brodie Oaks Shopping Center at South Lamar Boulevard and Loop 360 will be revamped into a 3 million-square-foot mixed-use development by late 2022 or 2023.
(Barshop & Oles)
1. Major South Austin project announced: Brodie Oaks Shopping Center at South Lamar Boulevard and Loop 360 will soon become a mixed-use development with more than 3 million square feet of newly developed residences, retail and restaurants—and one-third of the project includes office space, too. The development will be the size of two Barton Creek Square Malls, according to the Austin American-Statesman, and it won't be ready until late 2022 or 2023.
2. Tax bills behind schedule: Wondering why you haven't been hit by a Travis County tax bill yet? KVUE learned that most people haven't received their 2020 tax statement because the county waited to see how November's election might impact the city's tax rate. Keep in mind that property valuations were frozen last year, so the tax impact could be less severe in 2020—check here if you cannot wait for the mail to see the damage.
3. Slice of Sundance here in Austin: Austin Film Society will host a satellite location of the 2021 Sundance Film Festival, which is going virtual this year. Austin Chronicle reports the prestigious movie festival, normally held in Utah, is tapping independent theaters around the country to decentralize the event next year, with AFS hosting "social distant screenings" to festival-goers.
4. Pennybacker bridge jumper speaks: FOX 7 talked to the 21-year-old South Austin man who jumped off Pennybacker Bridge in a recent viral video. Naturally, he doesn't regret it and gained about 1,000 extra YouTube followers out of the whole deal—as well as a fractured skull, brain bleeding and emergency surgery.
5. Final call for COVID relief: The city is accepting applicants for its emergency relief funding, which still has more than $4 million leftover for Austin residents who lost income during the pandemic. The city told Austonia in mid-October that less than $1 million had been distributed so far due to low demand. Qualifications have since been updated to enable more access to the relief money, with nearly $8.5 million now distributed to needy residents.
Dec. 2: Mayor Adler called out for Cabo trip and 4 more headlines you might've missed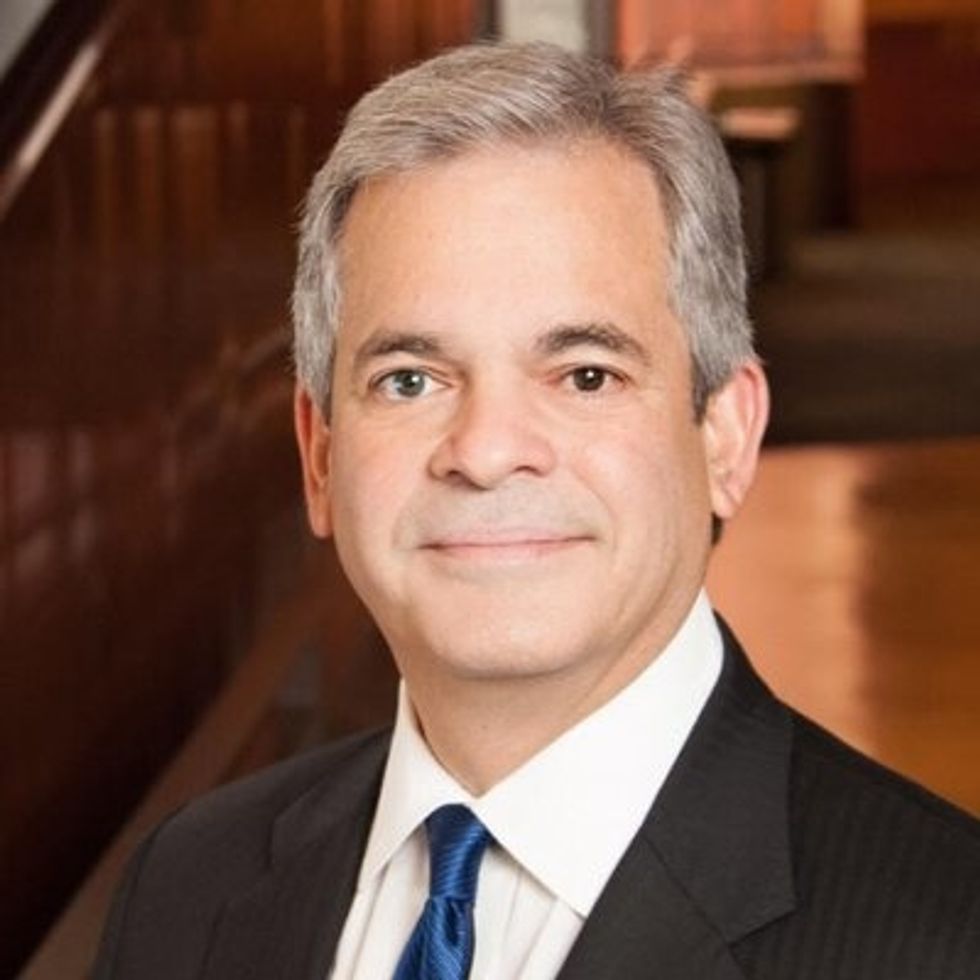 1. Mayor Adler doesn't lead by example: While COVID-19 cases spiked in early November following the Halloween weekend, Mayor Steve Adler urged Austinites to "stay at home." As it turns out, his message was broadcast from Mexico where Adler traveled after his daughter's wedding ceremony in Austin. Austin American-Statesman reporter Tony Plohetski reports that health officials urged gatherings to be limited to no more than 10 people at the time, yet the wedding hosted about 20 guests who were "probably not" wearing masks the entire time, Adler admits.
2. 11 APD officers disciplined: Confrontations with police in late May resulted in several protestors getting injured by pepper spray, bean bags and foam bullets. Now KVUE has counted 11 police officers that have been punished for their actions during those protests—including a cop accused of calling a protestor "that gay dude." KXAN reports that multiple lawsuits have also been filed by protestors against APD, and Police Chief Brian Manley updated use-of-force policies following the protests.
3. Unemployed? Receive a $100 relief gift card: If you're a musician or worked in the hospitality industry, you likely qualify for a $100 H-E-B gift card from the Red River Cultural District. The business group of mostly music venue owners has distributed $155,000 so far this year in COVID-19 relief money, according to Austin360, and this fourth round of support includes $45,000 for unemployed music industry and service workers.
4. Road rage is rampant: Local officials think road rage is a greater issue locally than the 14 combined cases reported so far this year. FOX 7 talked to traffic patrollers who are concerned that COVID-19 and holiday stress could add to the road rage shooting in southeast Austin last week.
5. New mental health hospital: Austin State Hospital is being rebuilt in Austin's Triangle neighborhood as part of a $305 million, 380,000-square-foot project. The area for the 80-acre campus has been cleared, KVUE reports, putting the 240-bed mental health hospital on track to open by June 2023.
An Austin-based program manager for Apple Maps and one of two leaders for the #AppleToo activist movement said she has been fired after a suspension.
According to the New York Times, Janneke Parrish said she was put on suspension for several days while the company investigated her activities before she was fired by a human resources employee via phone call on Thursday.
Parrish was under investigation for allegedly leaking a recording of an Apple staff meeting to the media, which she said she didn't do.
The report said the company told Parrish, who is 30, that she was being fired for having deleted files off her company-issued phone and computer before handing them in for examination. Parrish said the files she deleted contained her personal and financial information.
Among the files she deleted were the Robinhood app, which she said was to keep Apple from seeing "how much money I lost investing in GameStop," the Pokemon Go app and screenshots of programming bugs she was fixing.
Parrish said she believes Apple was retaliating against her efforts in organizing #AppleToo, a group of employees working to expose the company's "culture of secrecy" that has been "faced disproportionately by our Black, Indigenous, and other colleagues from minoritized racial, gender and historically marginalized groups of people."
Parrish had been publishing weekly accounts of workplace problems that had been shared anonymously with her from other employees, though she did not verify employment on all of them. The accounts she received were in the hundreds, so Parrish said she was hopeful her termination would lead to some justice within the company.
Employees at tech giants have been more outspoken than usual in recent months—with former Facebook data scientist Frances Haugen speaking out against her former employer—and Parrish said the company's desire to keep under wraps has eroded trust by discouraging employees to come forward with issues like harassment or wage disparity.
Apple spokesman Josh Rosenstock commented on the matter: "We are and have always been deeply committed to creating and maintaining a positive and inclusive workplace. We take all concerns seriously and we thoroughly investigate whenever a concern is raised and, out of respect for the privacy of any individuals involved, we do not discuss specific employee matters."
Additionally, the email detailing her termination, which was obtained by the New York Times, said Apple had determined that Parrish "engaged in conduct in violation of Apple policies including, but not limited to, interfering with an investigation by deleting files on your company provided equipment after being specifically instructed not to do so."
Republic Square Park has turned into a Ford-themed fiesta for its Built to Connect pop-up experience, complete with test drives, off-roading and an inside look at the Tesla-rivaling electric vehicles that the motor vehicle company is planning to integrate over the next decade.
The outdoor driving event is free, open to the public and will stay in the park from now until Oct. 24, offering rides on Bronco Mountain, a 0-40 mph zip in the 2022 all-electric Ford F-150 Lightning and a chance to win an original Ford Bronco.
The event kicked off with a panel of speakers, including Austin Director of Transportation Rob Spillar, Ford General Manager Darren Palmer and engineering specialists discussing Ford's goals to make it so that 50% of the vehicles on the road are electric by 2030.
As an eco-conscious city, Spillar said that around 4,000 vehicles, or 22% of the Texas electric vehicle market, as well as over 15,000 plugins lie in Austin, meaning driving electric just got accessible.
"Austin, as you know, is a fast-growing modern city that is committed to protecting the long term health and viability of our communities and strategies that reduce greenhouse gases, mitigate the effects of climate change and improve the drone quality of life here in Central Texas for all of our residents," Spillar said.
And Ford's electric vehicles are putting up some steep competition for newly-Austin-based company Tesla. The new electric Mustang Mach-E and F-150 Lighting offer amenities that used to be exclusive to Musk's brand, such as the BlueCruise self-driving network. The cars also boast a 300-mile range on a single charge, assisted reverse technology and access to the biggest charging network outside of the home.
Plus, Ford's got affordability on its side. The F-150 Lightning starts at $39,974 and the Mustang Mach-E starts at $42,895, while the cheapest Tesla model, the Model 3, starts at $41,990 and averages 262 miles on a single charge.
Speaking of price, the numbers on the electric vehicles may look like a little more than you'd like to pay for your transport, but Palmer promises it will pay off. In addition to a $7,500 tax credit you can earn for your sustainability, you'll never have to buy a pricey tank of gas again.
"Personally, I have not found one customer ever, who would go back to gas so that says something," Palmer said. "I realized, at $51,000, that car outruns every childhood hero car I ever had."
Texas buyers: take note. The Ford Lightning can power your house for three to 10 days, just in case the statewide power grid fails. You can take it glamping with you, so you don't have to leave the comfort of modern life behind, and in a pinch, Palmer said he's even seen a wedding party powered by the truck.
Ford is investing $30 billion into the U.S. market to meet demand by 2025 and the new electric truck already has over 150,000 reservations.
"I think they're going to take off much faster than you expect—they're going to be extremely, extremely popular next year," Palmer said. "With the incentives that are available today, this is starting to become more mainstream and viable for more and more families. We couldn't have done that before, we didn't have the technology, or the technology at that price."
The event is ongoing through next weekend from 12-9 p.m. Monday-Friday and 9 a.m.- 8 p.m. Saturday and Sunday.