Get connected with our daily update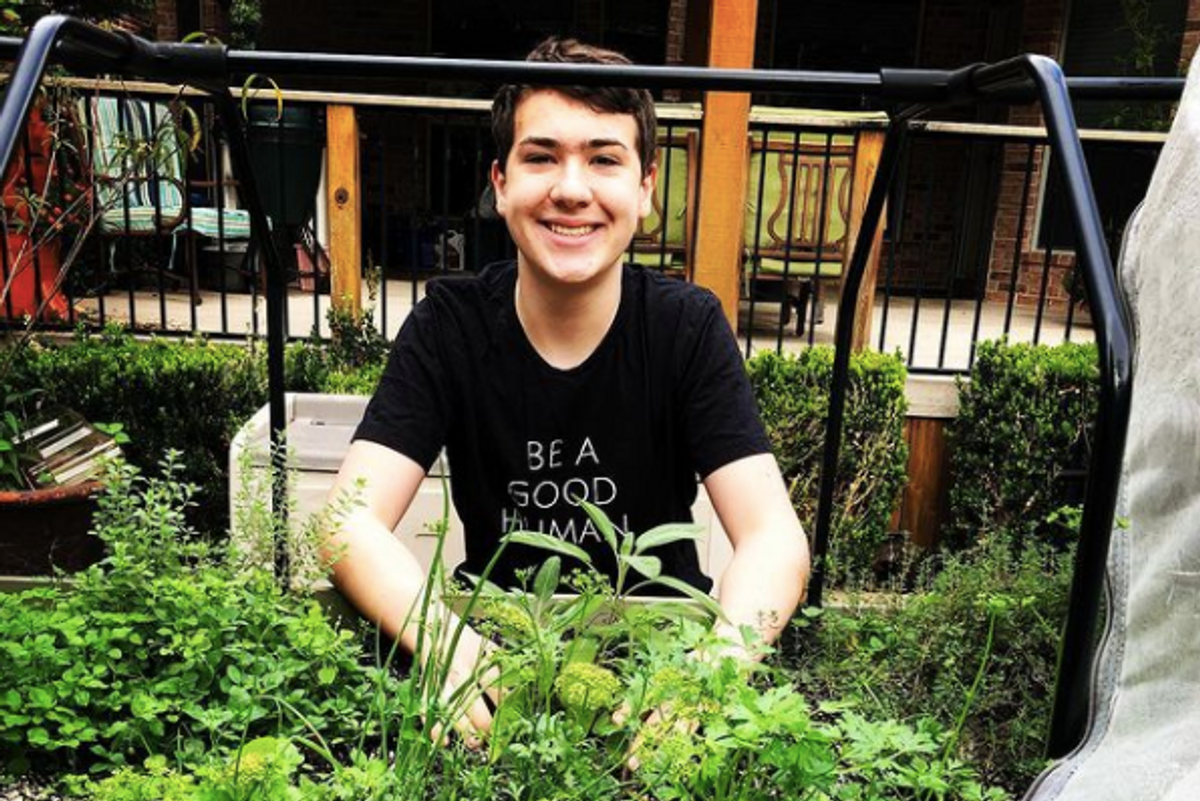 One of Austin's own was named among the top kids of 2020, according to TIME magazine. We've compiled the latest news headlines around Austin to help catch you up on this story and other breaking news around the city.
Here is what we have shared so far this week:
---
Dec. 4: Austin teen is one of TIME's best this year and 4 more headlines you might've missed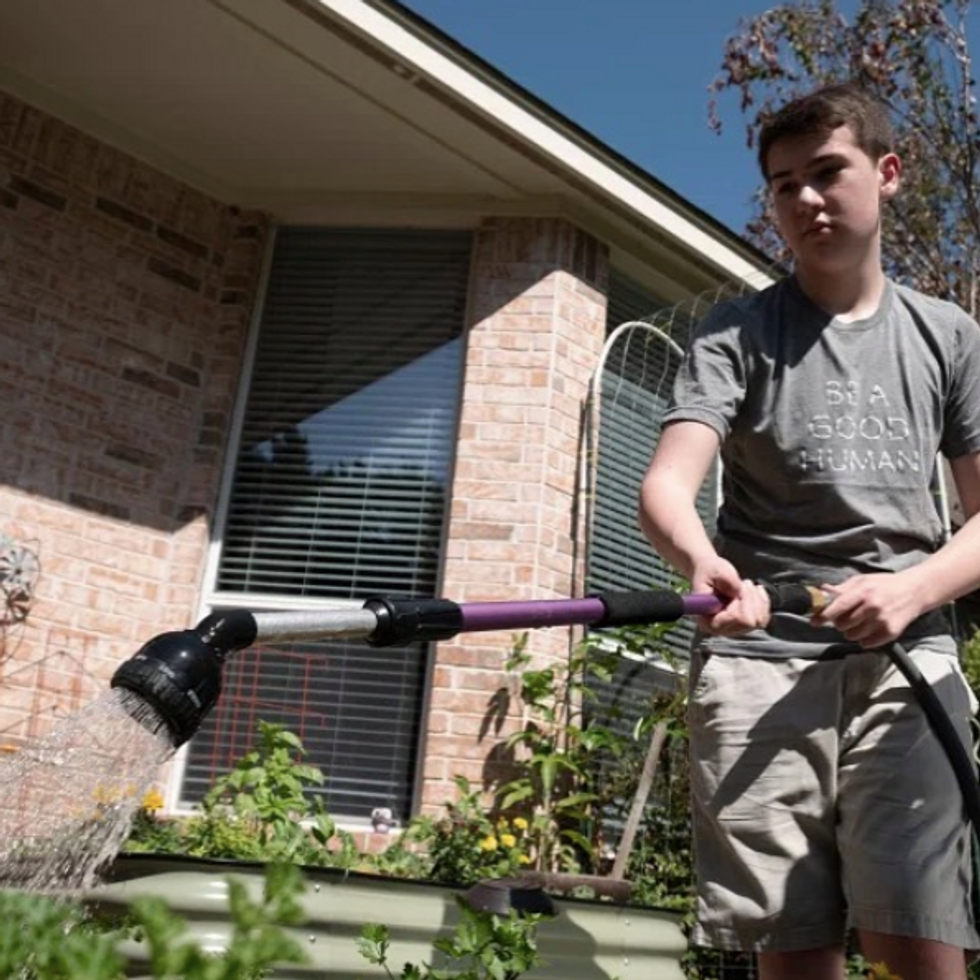 16-year-old Austinite Ian McKenna was named a finalist for TIME magazine's Kid of the Year honor.
1. Best kid in Austin: For the first time, TIME magazine awarded its first Kid of the Year, and Austin's own Ian McKenna was among the five finalists for the honor. The 16-year-old gardener was recognized for helping curb youth hunger with produce he grew himself.
2. Tourists might save music venues: Austin is dishing out $15 million in emergency relief money to "iconic" Austin music venues, pulling from hotel tax dollars typically used to fund the convention center. This is the first time the city has deemed it legal under state law to use tourism hotel taxes for this purpose, potentially setting a new precedent, Community Impact reports.
3. State troopers in the city: The state wants to take over law enforcement efforts from Lady Bird Lake to 32nd Street and from I-35 to North Lamar Boulevard—and possibly to MoPac, according to The Texas Tribune. That means state troopers would patrol the streets instead of city and school cops under a proposal touted this week by Gov. Greg Abbott.
4. Utah monolith doesn't stand alone: After a viral frenzy over a mysterious monolith appearing and disappearing in the Utah desert, Austin Community College is getting involved in the fun. KXAN reports that ACC's welding department built a metal triangular column similar to the one magically showing up across the globe.
5. Whole lot of office space: Whole Foods Market is building a second downtown office building next to its 15-story West Sixth Street tower, which was constructed in 2017. The new building, slated for completion by the end of 2021, will be shorter than the original. TOWERS reports this news helps explain the unique architectural choices of the original development.
Dec. 3: This South Austin strip mall is getting a major facelift and 4 more headlines you might've missed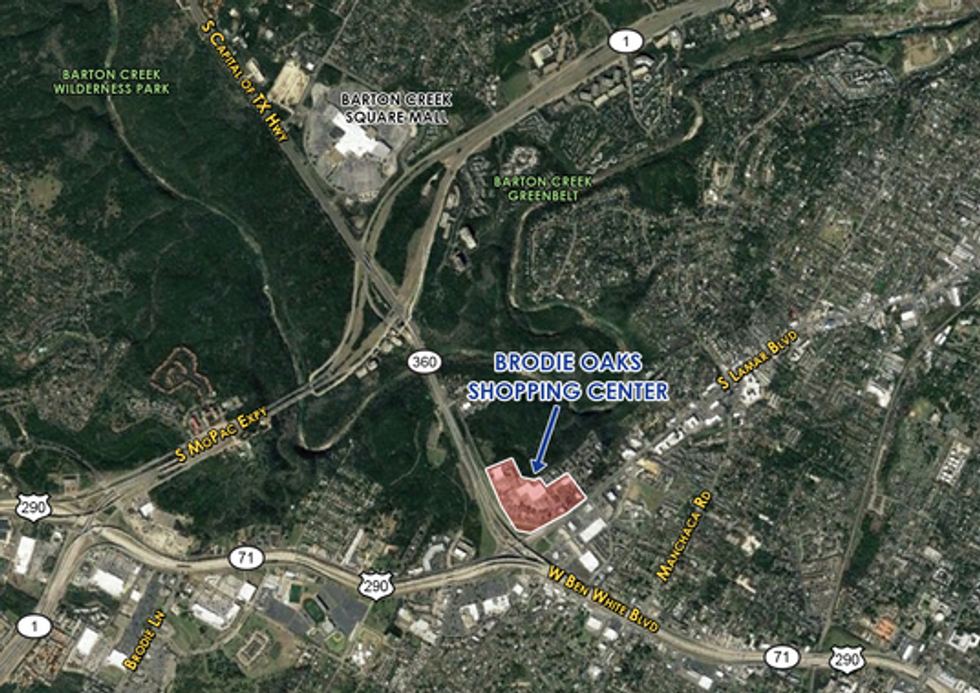 Brodie Oaks Shopping Center at South Lamar Boulevard and Loop 360 will be revamped into a 3 million-square-foot mixed-use development by late 2022 or 2023.
(Barshop & Oles)
1. Major South Austin project announced: Brodie Oaks Shopping Center at South Lamar Boulevard and Loop 360 will soon become a mixed-use development with more than 3 million square feet of newly developed residences, retail and restaurants—and one-third of the project includes office space, too. The development will be the size of two Barton Creek Square Malls, according to the Austin American-Statesman, and it won't be ready until late 2022 or 2023.
2. Tax bills behind schedule: Wondering why you haven't been hit by a Travis County tax bill yet? KVUE learned that most people haven't received their 2020 tax statement because the county waited to see how November's election might impact the city's tax rate. Keep in mind that property valuations were frozen last year, so the tax impact could be less severe in 2020—check here if you cannot wait for the mail to see the damage.
3. Slice of Sundance here in Austin: Austin Film Society will host a satellite location of the 2021 Sundance Film Festival, which is going virtual this year. Austin Chronicle reports the prestigious movie festival, normally held in Utah, is tapping independent theaters around the country to decentralize the event next year, with AFS hosting "social distant screenings" to festival-goers.
4. Pennybacker bridge jumper speaks: FOX 7 talked to the 21-year-old South Austin man who jumped off Pennybacker Bridge in a recent viral video. Naturally, he doesn't regret it and gained about 1,000 extra YouTube followers out of the whole deal—as well as a fractured skull, brain bleeding and emergency surgery.
5. Final call for COVID relief: The city is accepting applicants for its emergency relief funding, which still has more than $4 million leftover for Austin residents who lost income during the pandemic. The city told Austonia in mid-October that less than $1 million had been distributed so far due to low demand. Qualifications have since been updated to enable more access to the relief money, with nearly $8.5 million now distributed to needy residents.
Dec. 2: Mayor Adler called out for Cabo trip and 4 more headlines you might've missed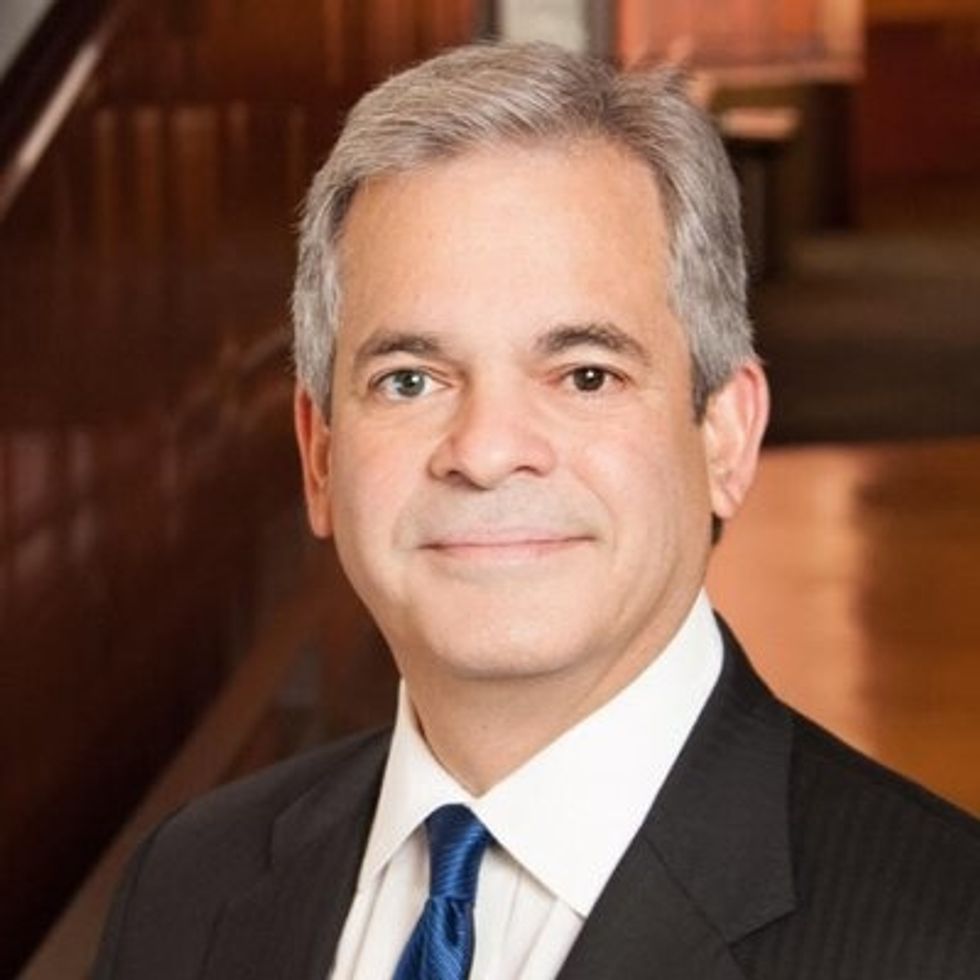 1. Mayor Adler doesn't lead by example: While COVID-19 cases spiked in early November following the Halloween weekend, Mayor Steve Adler urged Austinites to "stay at home." As it turns out, his message was broadcast from Mexico where Adler traveled after his daughter's wedding ceremony in Austin. Austin American-Statesman reporter Tony Plohetski reports that health officials urged gatherings to be limited to no more than 10 people at the time, yet the wedding hosted about 20 guests who were "probably not" wearing masks the entire time, Adler admits.
2. 11 APD officers disciplined: Confrontations with police in late May resulted in several protestors getting injured by pepper spray, bean bags and foam bullets. Now KVUE has counted 11 police officers that have been punished for their actions during those protests—including a cop accused of calling a protestor "that gay dude." KXAN reports that multiple lawsuits have also been filed by protestors against APD, and Police Chief Brian Manley updated use-of-force policies following the protests.
3. Unemployed? Receive a $100 relief gift card: If you're a musician or worked in the hospitality industry, you likely qualify for a $100 H-E-B gift card from the Red River Cultural District. The business group of mostly music venue owners has distributed $155,000 so far this year in COVID-19 relief money, according to Austin360, and this fourth round of support includes $45,000 for unemployed music industry and service workers.
4. Road rage is rampant: Local officials think road rage is a greater issue locally than the 14 combined cases reported so far this year. FOX 7 talked to traffic patrollers who are concerned that COVID-19 and holiday stress could add to the road rage shooting in southeast Austin last week.
5. New mental health hospital: Austin State Hospital is being rebuilt in Austin's Triangle neighborhood as part of a $305 million, 380,000-square-foot project. The area for the 80-acre campus has been cleared, KVUE reports, putting the 240-bed mental health hospital on track to open by June 2023.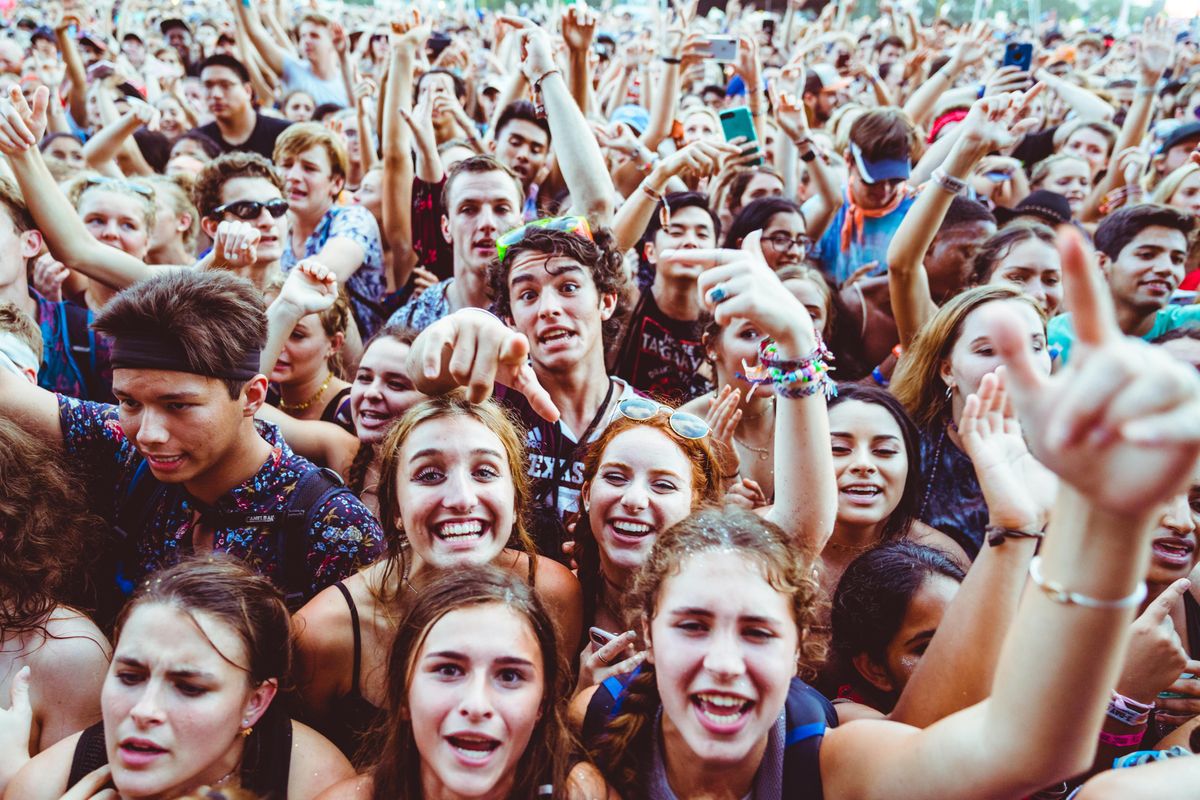 Ismael Quintanilla III / Shutterstock.com
There are only two logical reasons for you to click on an article about Austin City Limits one week before the annual festival makes its grand return to Zilker Park: You're either psyching yourself up for another whirlwind weekend, or you want to justify your decision for not snagging tickets.
Luckily, there's something in this article for both parties.
This year's ACL lineup delivers several heavy-hitting triumphs along with a few puzzling inclusions. One praiseworthy feature that immediately sticks out: There's at least one woman occupying the top line of each day on the festival poster, and two on Friday (The Chicks, SZA) and Sunday (Kacey Musgraves and Paramore) apiece. It might not seem like much, but in an era where music festival lineups are still overwhelmingly male (and white), it's a notable gesture that hopefully signals even greater diversity in future bookings.
Female headliners are also supplying the bulk of the star power this year. C3 Presents had their work cut out for them matching last year's megawatt George Strait headlining performance, but they rose to the occasion with the savvy booking of the Chicks, who haven't played a proper Austin show since 2016 at the Germania Insurance Amphitheater (they also dropped by the Moody Theater in 2018 to perform at Mack, Jack & McConaughey's annual gala). And with Musgraves returning just three years after her last Zilker Park romp (admittedly a strange move), ACL further shores up its identity as a top-draw festival that's more country-friendly than many of its contemporaries — this is the Lone Star State, after all.
Unfortunately, this comes at the expense of a solid rock lineup, which feels increasingly like an afterthought at ACL. Don't get it twisted: Paramore are poised to make a triumphant ACL debut, and with a new song, "This Is Why," out this week and an album of the same name coming in February (their first since 2017's After Laughter), they're a no-brainer booking. But it's harder to get excited about their Sunday night counterparts, Red Hot Chili Peppers.
Sure, the veteran funk-punks recently reunited with classic-era guitarist John Frusciante and will be promoting two new albums, April's Unlimited Love and the brand-new Return of the Dream Canteen, out Oct. 14. But the band headlined ACL just five years ago, and in a year featuring mammoth tours and residencies from Rage Against the Machine, My Chemical Romance, Elton John and Aerosmith (not to mention the Strokes, who just finished supporting RHCP on their U.S. stadium tour), the booking feels particularly uninspired.
You've got to squint awfully hard to find other bonafide rock bands on the undercard too. Stalwart emo and indie-rockers like Death Cab for Cutie, Spoon, the War on Drugs and Manchester Orchestra might scratch the itch for some, but they're a far cry from Metallica's thundering 2018 set or the back-to-back wallops of the Raconteurs and Guns N' Roses in 2019. And if you're thinking about stopping by Yungblud's set to get your fix of snot-nosed, adolescent pop-punk — spare yourself the agony and head to the Torchy's Tacos stand instead.
Enough bellyaching, though. ACL would be nothing without its pop and hip-hop bookings, and this year delivers in spades. SZA will make her ACL debut more than four years after her last Austin visit, when she co-headlined the Top Dawg Entertainment Championship Tour alongside Kendrick Lamar. The R&B star has come a long way since the release of her triple-platinum debut album CTRL in 2017, the same year she played her last proper Austin headlining gig at the comparatively puny Emo's, which holds less than 2,000 people.
Yet even SZA's star is dwarfed by Lil Nas X, the flamboyant pop-rap cowboy who parlayed his stratospheric "Old Town Road" success into a flourishing career. The 23-year-old TikTok savant has since scored two more No. 1 hits — the Jack Harlow-assisted "Industry Baby" and the sultry "Montero," the title track off his 2021 debut album of the same name — and his ACL set is guaranteed to be both extravagant and hilarious. And festival-goers who want a bombastic, hit-filled throwback set need look no further than Pink, who's racked up an astounding 14 Top 10 hits and dazzles in concert with her aerial acrobatics.
The rest of this year's undercard offers plenty of highlights for fans of lighter, poppier and occasionally more reflective fare. Led by Michelle Zauner, Japanese Breakfast will captivate with their vivid storytelling and jubilant alt-pop. Culture Club, fronted by the legendary Boy George, will bring an arsenal of euphoric new wave hits in weekend 2, filling a similar role as Duran Duran last year. And pop-R&B singers Arlo Parks and Omar Apollo promise plenty of sultry hooks and good vibes.
As always, ACL attendees should make an effort to brave the early-afternoon sun and check out the treasure trove of local artists playing this year. Eric Tessmer blends incendiary blues-rock guitar playing with smart, anthemic hooks, while Pleasure Venom (who opened Bikini Kill's sold-out Austin show in May) packs a furious, garage-punk punch. And on weekend 2, Flora & Fawna will hit the Miller Lite Stage with their explosive electro-pop confections, powered by Lili Hickman's powerhouse vocals and tireless stage presence and anchored by Mason Ables' deft guitar work and infectious production.
What are you waiting for, Austin? Festival season is upon us. Go bask in the glory of your favorite artists and find a few new ones in the process — just don't expect to do much head-banging.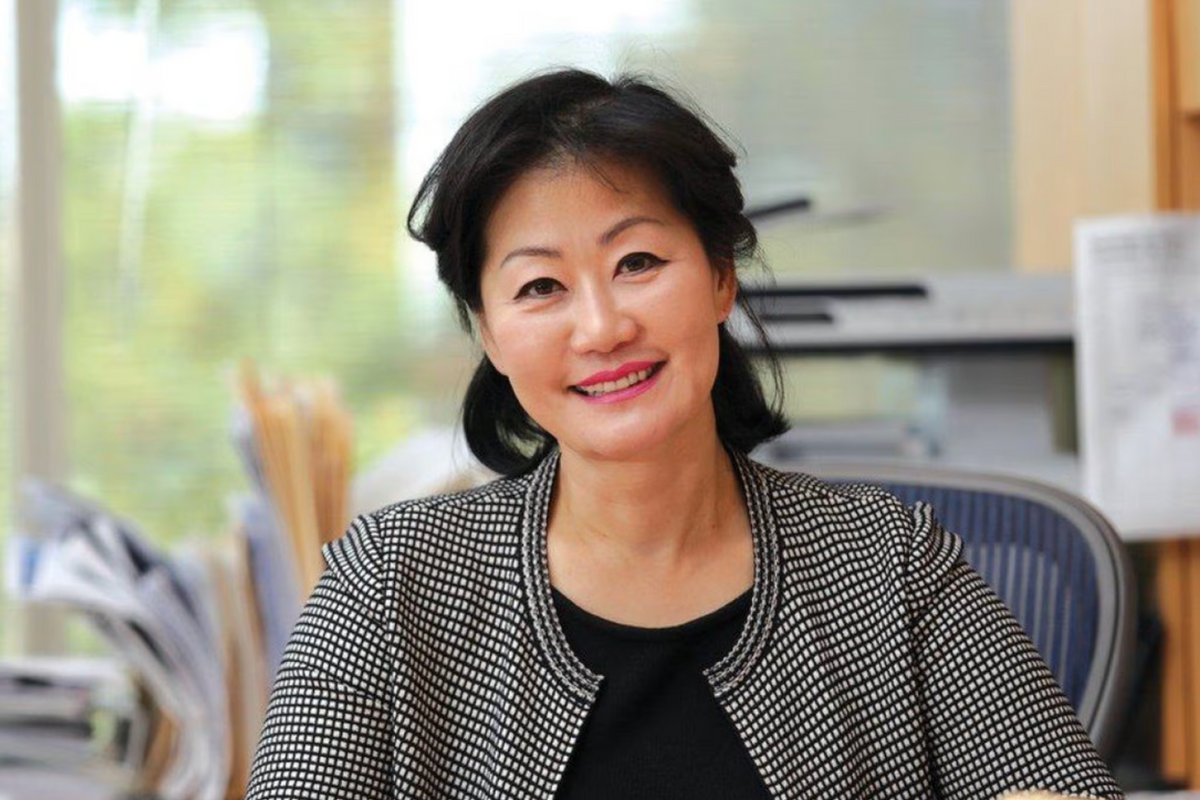 @siraj_iqb/Twitter
The new list is out from Forbes. Here are the Austin, or in some cases, Austin-ish, people on it:

1. Elon Musk, $251B, technology (various locations, primarily Austin)
16. Michael Dell, $50B, technology
86. Robert Smith, $8B, private equity (Vista Equity located here but he may reside in Florida)
99. Joe Gebbia, $7.6B, Airbnb
202. Tito Beveridge, $5B, beverages
234. Joe Liemandt, $4.5B, software
252. Thai Lee, $4.2B, IT
369. John Paul DeJoria, $2.9B, hair care, beverages

Click here to read the complete list on Forbes.