Get connected with our daily update
Austin is living up to its "boomtown" reputation, and the proof is in the numbers.

Inc. Magazine measured businesses all over the U.S. for its annual Inc. 5000 list, ranking a whopping 5,000 American businesses and dividing them into categories
---
As expected, the city shone in tech- but even more companies came from the advertising and products and services industries. Overall, Austin flaunted 107 local businesses that made the cut.
Here's a list of all of the businesses helping Austin's boom:
Advertising & Marketing

Coming in as the top local advertising company, this is Austin-based video marketing agency AdOutreach's first time on the Inc. 5000 list. AdOutreach has demonstrated 4,515% growth since last year and came in 87th place overall.
Digital Thrive (121), CBANC Network (605), Conversion Logix (1,285), Intellibright (1,672), Orange142 (2,448), TriggerPoint Media (2,449), StitcherAds (2,559), Effective Spend (3,323), Tiger Pistol (3,614), Service Direct (4,164) and Threshold (4,515) also made the list.
Business Products & Services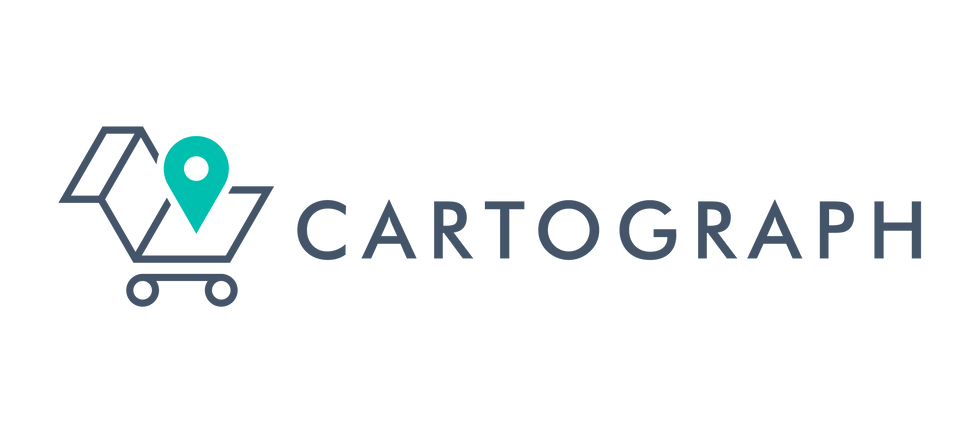 Out in Cedar Park, Cartograph provides fully outsourced management services for Amazon channels and came in 122nd place overall on the list with a 3,259% growth rate. The company was also included in the Inc. 5000 Regionals list this year.
Lab Alley (396), Ninja Partners (1,214), Funsize Corp. (2,325), Skaled Consulting (2,616), Felix Media Solutions (3,120), Fourlane (3,905), The ASK Method Company (4,023), OpenSymmetry (4,131), Sense Corp (4,453), Urban Betty (4,767) and EBQ (4,827) also made the list.
Computer Hardware
CAN-AM Wireless, a Cedar Park-based company that provides IoT, or Internet of Things, services to large companies and governments, topped the computer hardware list in 292nd place. The company has had a 1,583% growth rate over the last year.
Evergreen Electronics (886) and Simply NUC (1,000) also made the list.

​Construction

Resort and lifestyle community developer and designer Legacy DCS was one of eight other construction companies to make the Inc. 5,000. In 888th place overall, Legacy DCS has grown by a factor of 547% since 2020.
Alpha Paving Industries (2,046), Green Knight Metal Roofing (2,268), Patriot Services Network (2,583), Hellas Construction (3,280), Encore Mechanical (3,570), Direct Expansion Solutions (3,873) and Kidd Roofing (4,751) also made the list.

​Consumer Products & Services

Neck and neck with Austin-based tea subscription service Sips by, Literati was the highest on the consumer products list in 77th place. The book subscription service has been booming with a 4,898% growth rate.

Sips by (79), Woom Bikes USA (1,198), Puracy (1,781), Radiant Plumbing & Air Conditioning (1,923), Peddle (2,221), Patriot Pool and Spa (2,389) and Camp Gladiator (4,944) also made the list.
Education

Coming in at 3,952 on the list, the Growth Institute is an executive training company for mid-market companies. The company, started in 2012, has growth by 79% and been on the list several times, coming in 2,100 in 2020, 2,251 in 2019 and 1,593 in 2018.
Energy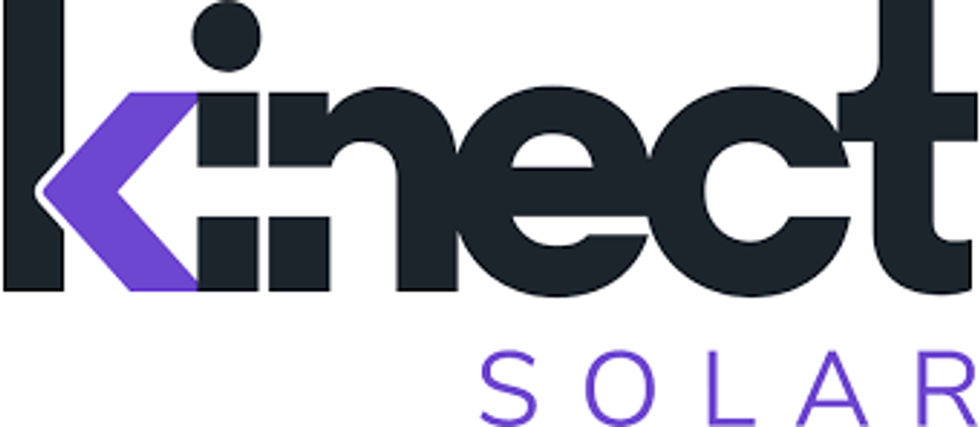 The solar industry consultant Kinect Solar was the only Austin energy company that made the list, clocking in at 2,231st place overall. The company has grown by 191% since it last made the list in 2020, coming in 130th place, and 2019, coming in 162.
Financial

Providing financial services for the community, Austin Capital Bank made the 1,066th spot on the list. The company has grown by almost 500% since last year.
Easy Pay Direct (2,676), Consero Global (2,899), AffiniPay (3,022), Simpler Trading (3,856), Red Oak Compliance Solutions Holdings (4,011) shared the list.

Food & Beverage

Basemakers and Mighty Swells Spiked Seltzer were the lone two food and drink businesses on the list, coming in 1,918th place and 1,936th place respectively. The businesses grew at about the same rate—both around 230%.
Government Services

MKS2 Technologies, which does cybersecurity and development for the Department of Defence and Veteran Affairs, was the sole government services nominee at 1,766th place in Austin. The company enjoyed a 258% growth rate over the last year.
Health

Two companies made it in the health sphere. Medical products distributor Empowering a Billion Women came in highest out of all the Austin companies in 28th place, while at-home medical test provider EverlyWell was 219th.
Human Resources

Towards the bottom of the list in 4,562nd place, full-service recruiting firm Becker Wright Consultants has grown by 57% in the last year.
Insurance

With a portion of Q2 Stadium named after it, insurance provider The Zebra made it into the top 1,000 with a growth rate of 520% and was the only insurance company on the list.
IT Management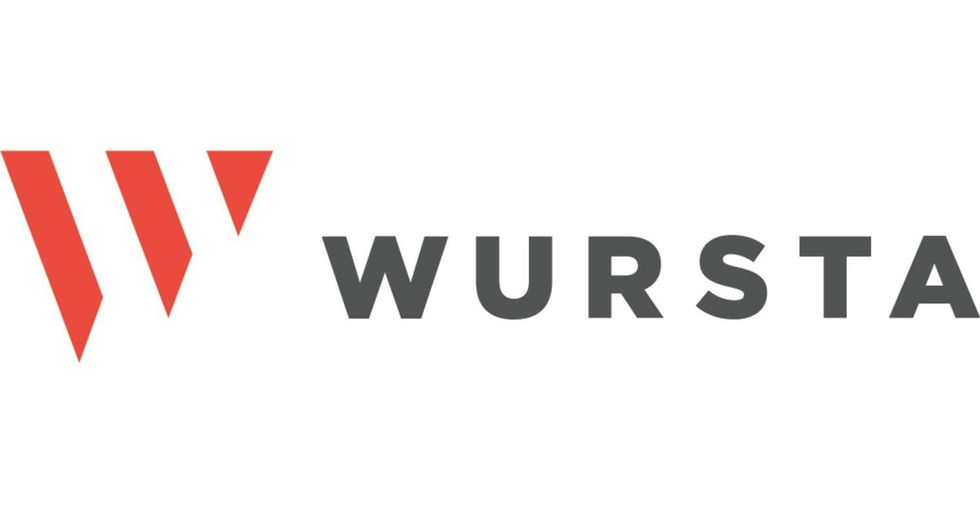 Wursta, which helps companies grow with Google Cloud, came in 440th place with 1,115% growth. Mission Critical Facilities International, specializing in data center power and cooling equipment, also secured a spot in 3,332nd place with a 107% growth rate.
IT System Development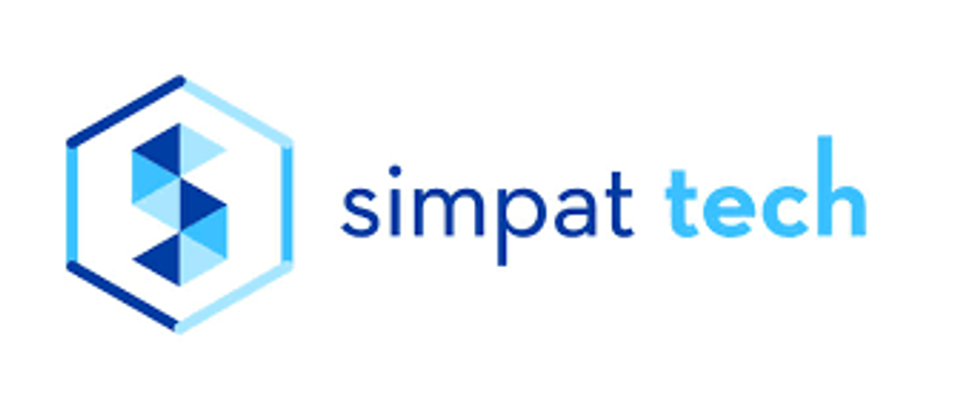 Simpat Tech, in 1,182nd place, and Motiv, in 4,091st place, led the Austin community in IT system development with a 409% and 74% growth rate respectively.
Logistics & Transportation

With fewer than 100 spaces between the two companies, Arrive Logistics and Dropoff held down the shipping end of Austin's economy. The two grew by 465% and 445%, respectively.
Manufacturing

Professional audio equipment manufacturer Warm Audio and machine part manufacturer VIRTEX Enterprises LP shared the manufacturing portion of the list/ The businesses clocked in 2,006th and 2,412th place and saw growth rates of 220% and 175% respectively.
Real Estate

As the second-highest Austin company on the list, real estate platform OJO Labs was 49th and has grown a healthy 6,767%. Sharing the real estate label, developer Urban Gravity made it within the top 1,000 in 965th place with a growth rate of 498%.
Retail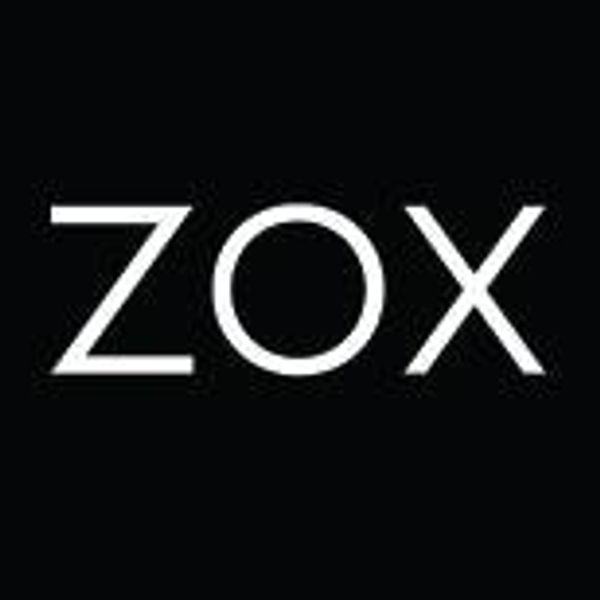 Family-founded clothing store ZOX and Bill Murray's lifestyle company W.M. Golf were the only two companies in Austin's retail lineup. Zox came in 818th place with a strong 595% growth rate, while W.M. Golf was a bit lower at 1,627th place with 285% growth.
Security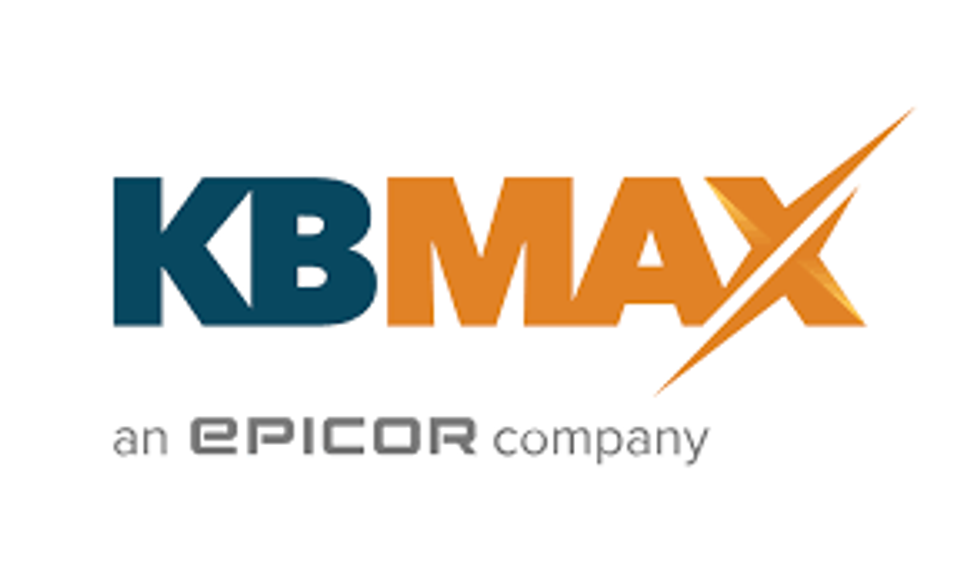 eCommerce solutions company KBMax and compliant cloud software developer ClearDATA Networks repped Austin in the security department in 2,097th and 3,082nd place. Praetorian also made the list in 3,712nd place.
Software

Both software companies WebForce and Pushnami were well within the top 1,000. Webforce came in 152nd place and saw 2,776% growth, while and Pushnami was just a bit behind in 554th place with 869% growth.
AlertMedia (624), Bucket.io (922), IIIMPACT (1,043), Invoiced (1,172), ActivTrak (1,606), Zuar (1,804), ESO Solutions (2,137), Digital Pharmacist (2,337), SecureLink (2,645), Aurigo Software Technologies (3,061), Khoros (3,188), Bloomfire (3,275) and SBDP (4,700) also made the list.
Telecommunications

Telecommunications and cybersecurity provider Select Communications held strong in 3,390th place with a modest 104% growth rate.
Travel & Hospitality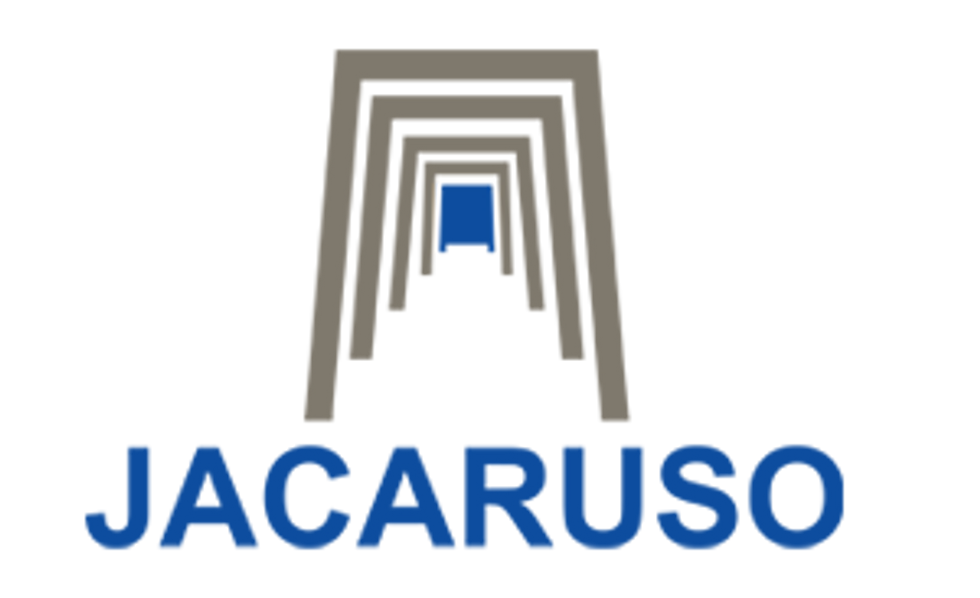 Finally, remote hotel sales support company Jacaruso Enterprises was the sole travel company that made the list. Towards the tail end, Jacaruso Enterprises secured spot number 4,181 and grew by 70%
You can view the rest of the Inc. 5000 list here.
Whether you became a home chef when the pandemic began or have always enjoyed crafting delicious meals, it's undeniable that no home is complete without a cozy kitchen.
Not only do these luxurious homes have enviable amenities like natural light, sky-high ceilings and land to grow into, they also boast extraordinary kitchens. These are not your mom's kitchens—we're talking wine fridges, Miele appliances and wet bars.
Take a peek at these five gems on the market now.
In the South Austin Parten community, this castle-like four-bedroom, three-and-a-half bathroom stunner puts you just minutes from Austin, Dripping Springs and other nearby communities. Stark white and black contrasting features give the interiors a clean look, while a large curving staircase serves as a centerpiece for the ground floor. The chef's kitchen is spacious, facing the living room and multiple windows, and immediately draws the eye. Upstairs you'll find a spa-style bathroom, game room with a wet bar and Hill Country Views.
This listing is held by
Adam Zell.
This hyper-modern, 3,300-square-foot Scandinavian-styled home is a paradise for natural light in Hyde Park. With four bedrooms and three-and-a-half bathrooms spread across one story, the home rests on concrete columns to protect from extreme climate conditions. Inside, you'll find crisp, clean trim in the open-plan kitchen with built-in luxury appliances and a walk-in pantry. Lofty 12-foot ceilings and gigantic windows set the tone, with a wet bar and second living room for entertaining. When you retire to the master bedroom, enjoy a warm bath in the soaking tub or enjoy the multi-output shower.
This listing is held by Austin Stowell.
In the heart of Westlake, this stacked three-story new build is a sprawling 4,483 square feet with five bedrooms and four-and-a-half bathrooms. The home is centrally located and full of natural light, especially on the open concept first floor, which includes the kitchen, casual dining space and living area. The third floor has a bedroom and loft, perfect for the at-home worker.
This listing is held by Jen Templeton.
This 3,539 square foot, three-bedroom, three-and-a-half bathroom Tarrytown townhouse is newly remodeled but still holds on to its vintage charm. Bright white cabinets, a green accented island and quartzite countertops in the kitchen give the space a cheery feeling. Entering on the second floor, you'll have to walk downstairs to get to the bedrooms, which include ensuite baths and walk-in showers. The third level bonus room is the perfect place for an at-home office.
This listing is held by
Cindy Fowler
.
​Just outside Austin in the sleepy town of Wimberley, the Backbone Ridge Ranch is one of the city's most "iconic and pristine" properties. On nearly 50 acres of land, the house takes you into nature without getting too far from nearby cities. With 4,369 square feet, six bedrooms and six-and-a-half bathrooms, floor-to-ceiling windows effortlessly light the entire space. You'll feel like a celebrity chef while cooking in the kitchen, even more so entertaining from the outdoor kitchen and living space. The 33,000-gallon quarried limestone pool is perfect for those hot Hill Country summers!
This listing is held by
Nicole Kessler.
Sample some spirits
When: 11:30 a.m. Friday, Saturday and Sunday
Where: Desert Door, 211 Darden Hill Rd. Driftwood
What: Attend Desert Door Distillery's first Explorer Series of 2022. Guests will be able to sample Caliber on its own or in a delicious cocktail.

Eat some chili
When: 12 p.m. Saturday
Where: Sagebrush, 5500 S. Congress Ave.
What: Enjoy great chili and great music at the 14th Annual Chili Cold Blood Chili Cook-Off. All proceeds will be donated to Health Alliance for Austin Musicians in memory of Nick Curran.

Enjoy some local art
When: 4 p.m. Saturday
Where: Neill-Cochran House Museum, 2310 San Gabriel St.
What: The Neil-Cochran House Museum will host a multi-media art exhibition by Austin artist Nell Gottlieb, titled "Land as Persona: An Artist's Journey." Gottlieb works in multiple media to reexamine her coming of age, white and female in the Jim Crow South.

Catch some improv comedy
When: 7 p.m. Sunday
Where: GameOn! ATX, 1515 Dungan Ln.
What: ColdTowne ThrowDowne is an improv comedy tournament between troupes that will take place in front of a live studio audience and streamed live to the world on Twitch.

Catch a Johnny Cash-style show
When: 7:30 p.m. Sunday
Where: Georgetown Palace Theatre, 810 S. Austin Ave.
What: Experience music history with a unique musical about love and faith, struggle and success, rowdiness and redemption, and the healing power of home and family set to the tune of the legendary Johnny Cash.