Get connected with our daily update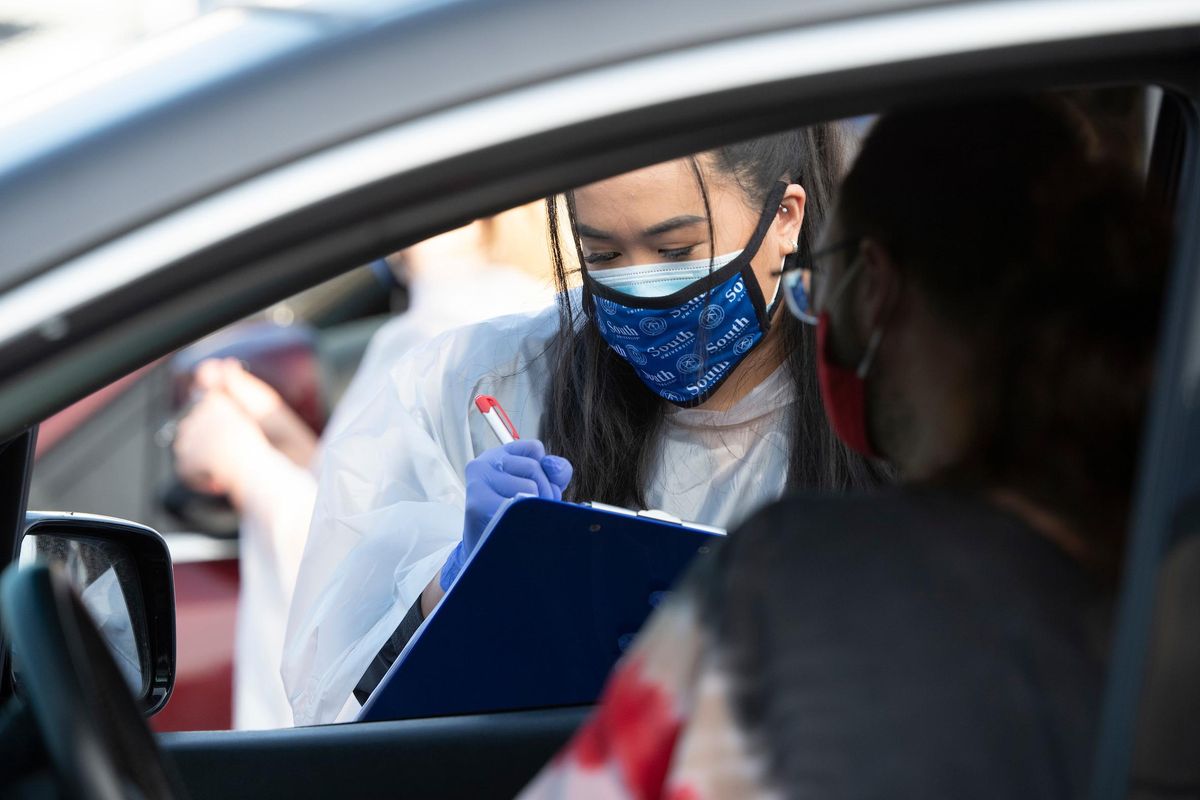 Black Austinites are overrepresented among confirmed COVID-19 cases, related hospitalizations and deaths relative to their share of the local population. Recently released demographic data shows that hey are also disproportionately represented among COVID-19 vaccine recipients—but in this case, they account for less than their share of the population.
---
"The health disparities basically come down to racism, unfortunately," said Dr. Jeff Hutchinson, a board member of the Austin Black Physicians Association, citing unequal access to health care and increased exposure to pollutants among people of color.
The supply chain
Almost since the pandemic began, communities of color have been more severely impacted than the general population. Black residents, who make up 7.6% of the city of Austin's population, account for 10% of COVID deaths in Travis County and 11.6% of COVID-related hospitalizations in the five-county Austin metro, according to data from Austin Public Health.
Community leaders and local elected officials, concerned about inequities, pushed for demographic data on who was receiving the COVID-19 vaccine. When APH debuted a new dashboard on Monday with this information, it seemed to validate them: only 4% of APH vaccine recipients have been Black.
Many factors contribute to these disparities.
First, there is not enough vaccine to meet demand. "We have very limited resources," said Dr. Kazique Prince, interim executive director of the Central Texas Collective for Racial Equity. "When you have limited resources, the people who tend to get them are more advantaged."

Second, vaccine providers have been largely concentrated on Austin's west side, even though the most affected ZIP codes are on or straddle the east side. The advent of the hub provider system, which has designated Austin Public Health as a major local provider, has helped address this disparity in recent weeks. But another concern is that most providers, hubs included, rely on online registration systems, which may be inaccessible to Austinites without personal computers or the spare time to spend refreshing a webpage in the hopes of securing an appointment.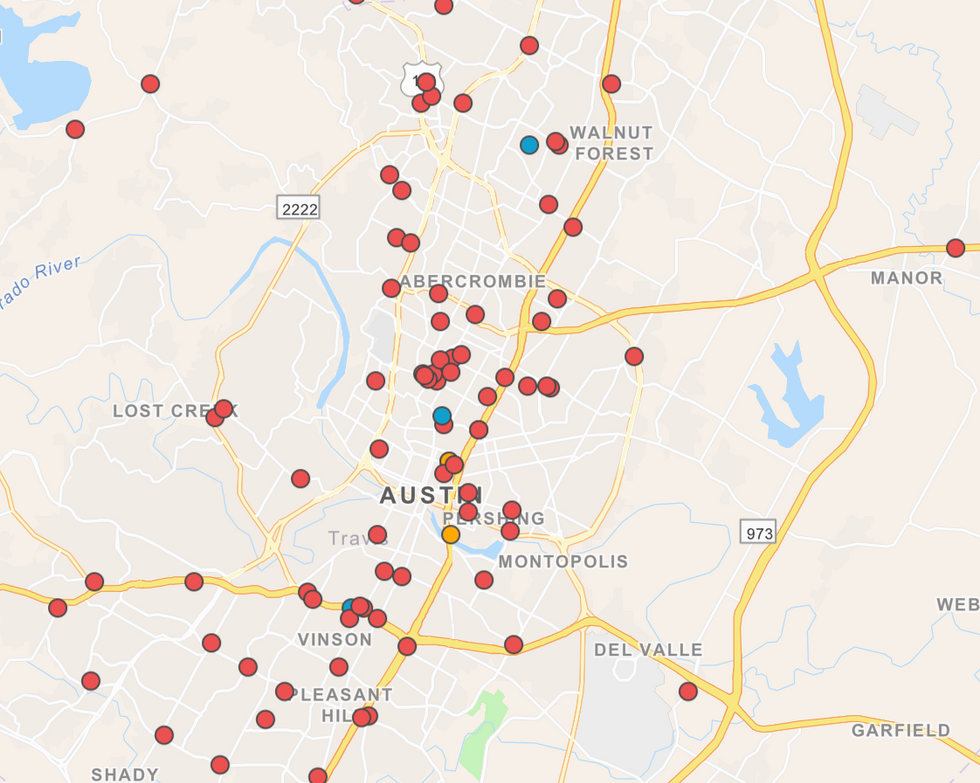 (Texas Department of State Health Services)
In response, local Black elected officials including Austin City Council Member Natasha Harper-Madison and Travis County Commissioner Jeff Travillion demanded changes to the local vaccine rollout, including pop-up distribution events at community centers, such as fire stations and schools. "We will not tolerate a hands-off vaccine strategy that ends the pandemic quickly for the privileged while letting it linger indefinitely among our most marginalized constituents," they said in a statement last month.
Dr. Dennis Andrulis, senior research scientist at the Texas Health Institute and an associate professor at the University of Texas School of Public Health, said such a strategy could help counterbalance the prevalence of providers in other parts of town—and would help make inroads with the vulnerable communities most at risk due to the pandemic. "Trust is a critical, critical element of whatever success we're going to have," Andrulis said.
Building such partnerships now is critical to ensure these disparities don't plague the rest of the distribution process. "As this rollout of the vaccine increases and we do get a higher volume of vaccines available, we need to have this infrastructure in place," Prince said.
Clear messaging
A third challenge is effective communication.
Local public health officials are contending with language barriers, conspiracy theorists and mixed messages. For example, state health officials expanded access to the second-tier priority group—which includes the elderly and individuals with a chronic medical condition—before they had enough supply to vaccinate the top-tier group.
More recently, Dallas County officials had to discard a distribution plan that prioritized communities of color after the state threatened to reduce the local health department's weekly allocation. APH officials had initially said it would prioritize communities of color in its own distribution efforts, but the department's latest eligibility flowchart heeds closely to the state's recommended priority groups: long-term care facility workers and residents, designated essential caregivers, people 65 years of age and older, and those with a medical condition.
"We as a region are fighting this fight with one hand tied behind our back," Prince said.
Black Americans also report higher rates of vaccine hesitancy, according to a recent survey by the Pew Research Center, which makes effective communication even more important.
Although there is a long history of medical racism, including the Tuskegee syphilis study, Black people may be skeptical of the COVID-19 vaccine because of their own personal experiences with the medical profession. "Black people in general … feel that the care that they get is not always the same that other people get," Hutchinson said, pointing to racial disparities in pain management and COVID treatment.
One way to address these concerns is to acknowledge them. "We in the health care community have to learn to listen to what people's concerns are before jumping in and telling them that they're wrong," he added.
Another change
Despite the myriad challenges, Andrulis and Prince expressed hope that an equitable rollout is possible.
"My feeling is you've got an administration now that will address the spectrum of need on vaccine uptake," Andrulis. "I think it's time to reinvigorate efforts. I don't think it's too late."
Prince is confident that APH officials and other local leaders are up to the task—and that in tackling it they may also make inroads in addressing health disparities that long predate the pandemic.
"That's my hope," he said.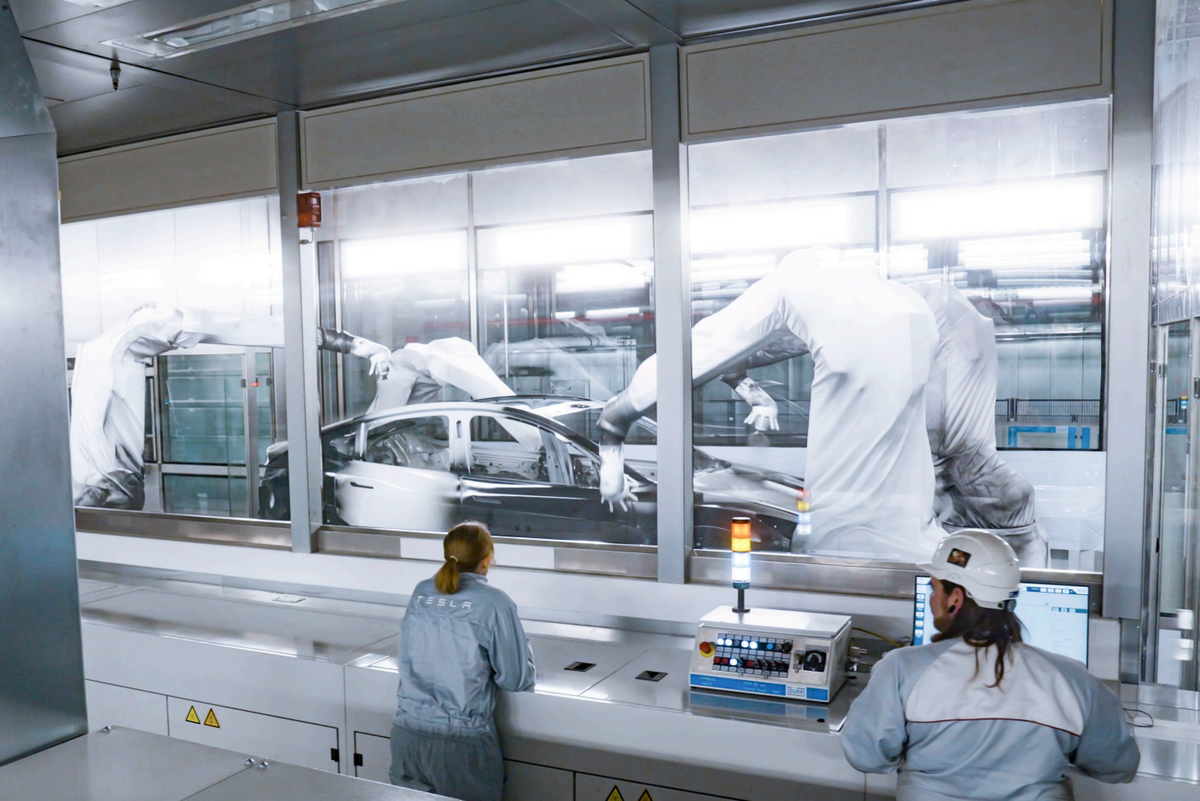 Someday, electric vehicles could go distances fit for road trips across Texas.
Researchers at the University of Texas at Austin, who have previously made strides in the lithium-ion battery industry, have developed a new electrode for such batteries that could draw greater power and allow faster charging.
So far, the research has looked at just a single type of battery electrode and is in its early stages. But it offers exciting potential as some buyers consider driving range an important factor when making the switch to an EV or picking one.
Tesla's Model Y being produced out of Giga Texas, for example, offers an estimated 330-mile range, which is lower than what many have become accustomed to in gas-powered vehicles.
So UT professor Guihua Yu, along with other researchers, had their findings on battery electrodes published in the Proceedings of the National Academy of Sciences.
"The unprecedented growth of electric vehicles during the past decade has played an indispensable role in paving the way for a carbon-neutral future," the researchers write.
That's why it's key to address a hitch with next-generation batteries, where restacking material can cause "significant bottlenecks" in charge transport, Yu says. Consequently, it can be difficult to achieve high energy and fast charging.
To tackle the sluggish reactions of electrodes, the team used thin two-dimensional materials as the building blocks and stacked them to create thickness. Then, they used a magnetic field to manipulate their orientations and put the materials in vertical alignment. In doing so, researchers essentially made a fast lane for ions to travel through the electrode.
They compared their results to a commercial electrode and a horizontally arranged one for experimental control purposes. In that comparison, they recharged the vertical thick electrode to 50% energy level in 30 minutes. The horizontal electrode took 2 hours and 30 minutes.
Zhengyu Ju, a graduate student in Yu's research group who is leading this project, said the team's electrode shows superior electrochemical performance.
In part, that's "thanks to the unique architecture we designed," Ju said. It ultimately allowed for high mechanical strength, high electrical conductivity and facilitated lithium-ion transport.
Going forward, the team aims to generalize their methodology of vertically organized electrode layers to apply it to different types of electrodes using other materials. They imagine if this technique becomes more widely adopted in industry, it may create future fast-charging, high-energy batteries to power EVs.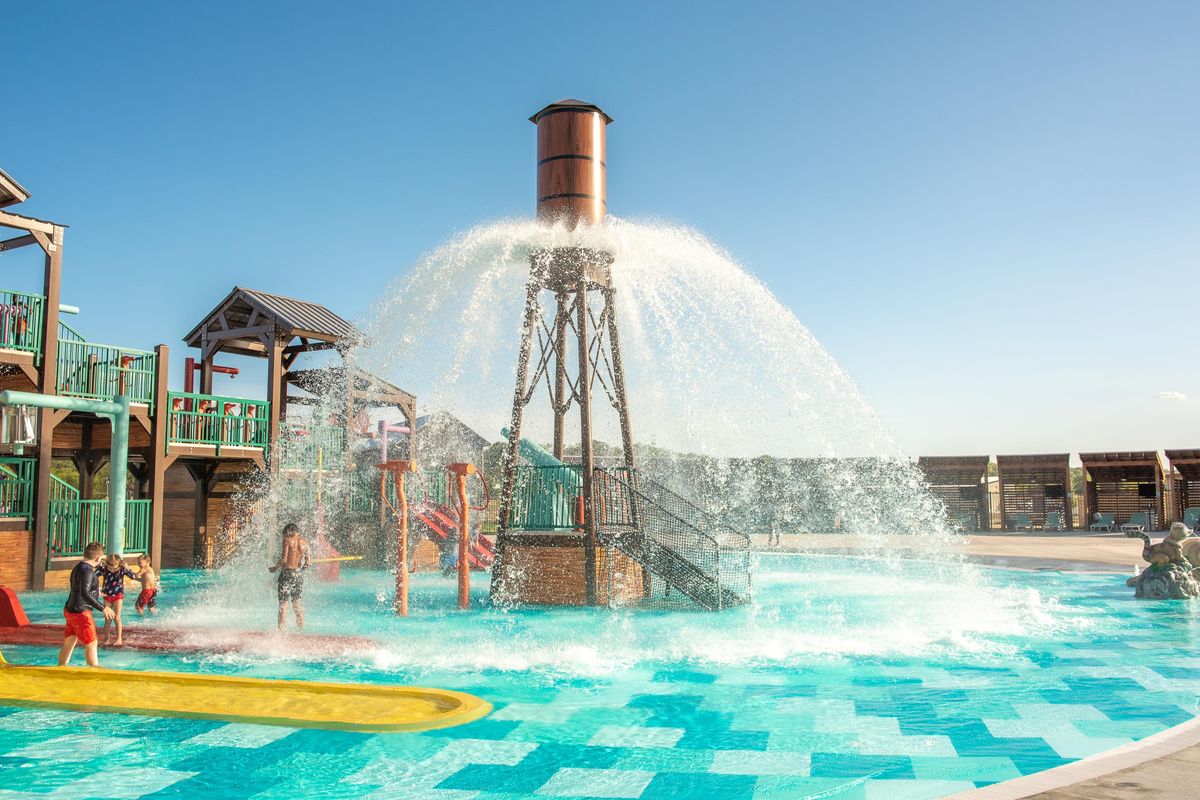 Camp Fimfo Waco
Camp Fimfo Waco, a brand new camping resort, is kicking off football and fall camping season in style! With top-notch amenities, premium accommodations, and 10 weekends of fall fun, there's no better place to have a fall camping getaway, especially if you're a Baylor football fan!
Fall promises to be a one-of-a-kind camping experience. From Sept. 16 to Nov. 24, weekends will be packed with fall-themed activities, including special Halloween weekends in October. Campers can enjoy activities like fall crafts, campground trick-or-treating, costume contests, site decorating, outdoor movie nights, and more!