Get connected with our daily update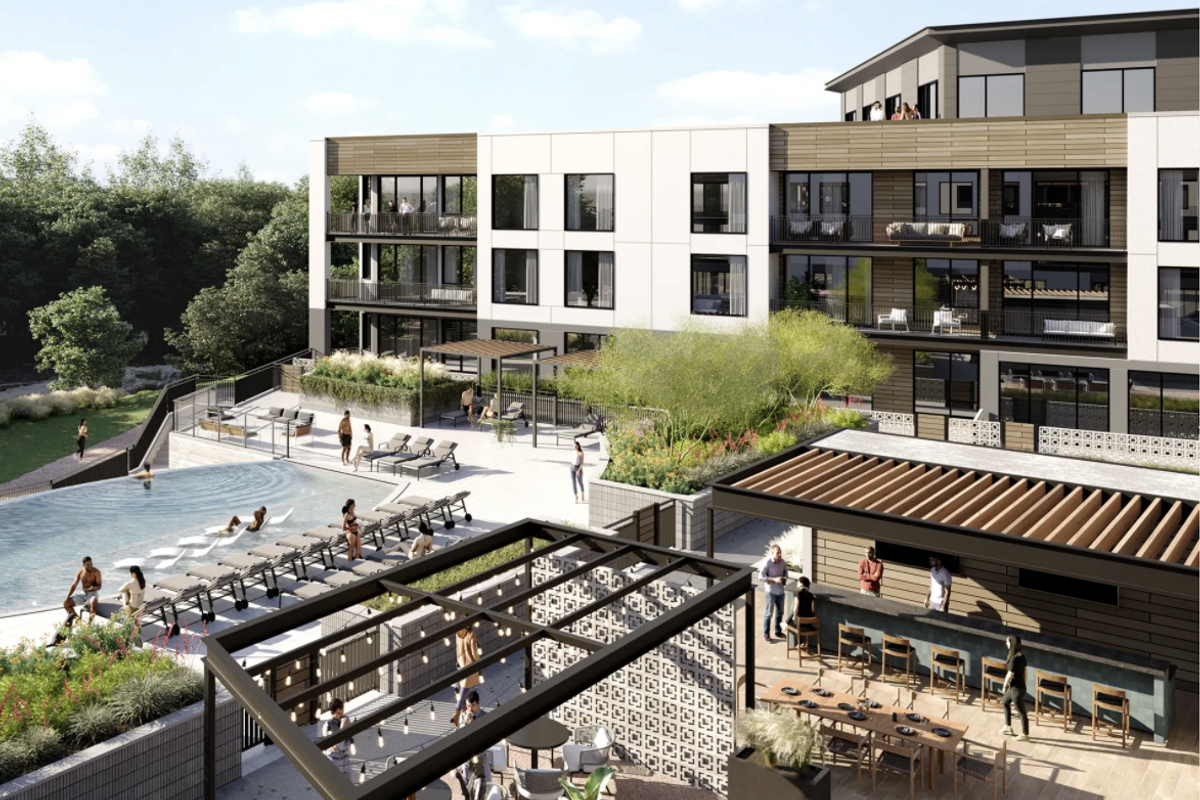 After runaway sales for its first residential development, real estate developer Intracorp is bringing three more luxury condos to Austin.
---
44 East Ave. is the first complex in Austin from Intracorp, but they have since opened their sales center for the One Oak development, announced plans for Congress Lofts at St. Elmo and teased a new project downtown that has yet to be named.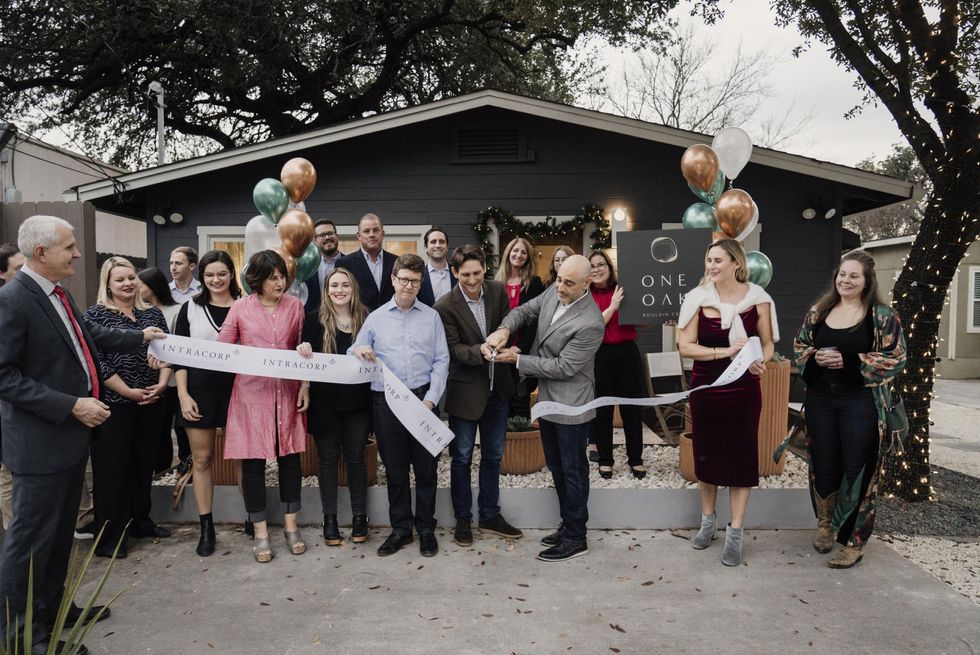 Intracorp held a ribbon-cutting ceremony to celebrate the property opening on Thursday. (Patrick Schecht)
Take a peek inside Intracorp's new housing projects.
At 49 stories, 44 East Ave. is already sold out before tenants have moved in. At 44 East Ave in the Rainey Street District, the complex will house 309 units with a variety of floor plans with up to four bedrooms.
The four-floor One Oak condos, on nearly three acres at 2209 South 1st Street in the bustling Bouldin Creek neighborhood, will be home to eight live-work storefronts and 106 condominiums. The number of units includes the Canopy Collection—10 "exclusive" penthouses.
Intracorp said it already has received over 300 reservation deposits for the collection of homes due to "exemplary design."
"The early success is a testament to the quality design and the serene setting that we are offering here, but also because we have found a way to offer home ownership at price points that will be significantly less than the cost of new single family homes in the Bouldin area," Intracorp Texas Development Director William Sayers said in a release.
The sales center, located just nearby at 1605 South 1st Street, will begin final sales of the homes to reservation holders in late January. Pricing for One Oak homes ranges between $400,000-$600,000 for one-bedroom units, $600,000-800,000 for two-bedroom units and starting at $1 million for the Canopy Collection.
The One Oak Sales Center opened plans to start hosting contract sales for its condo homes early next year.
Congress Lofts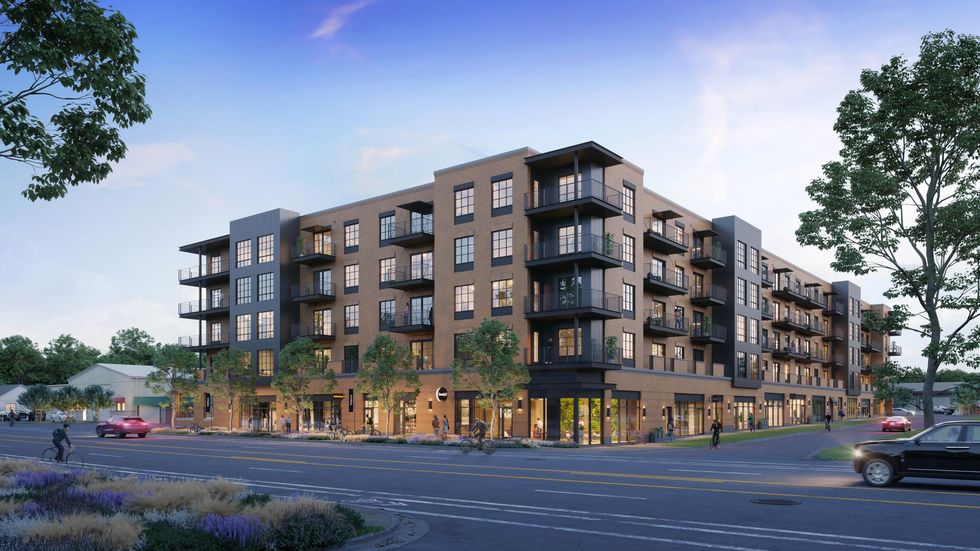 A rendering of Congress Lofts. (Intracorp)
The third, Congress Lofts on 4315 South Congress, will consist of nine storefronts and an office space on the ground floor, with 139 residences spanning the second-fifth floors. The condos will range between $300,000-600,000, with studio to three-bedroom units, once they are completed.
"We really like the future here. This is a new urban neighborhood on the rise," Sayers said. "Outside the central business district and Domain, the St. Elmo District might be the densest supply of future housing in Austin, and it's an exciting time to be here."
 A sneak peak?
Intracorp has one more development in the works—a new downtown highrise to be used as a mixed-use residential and hospitality addition to the skyline. No other information has been released on the development.
"Our next Intracorp communities in Austin will each be set in extraordinary locations with their own distinct personalities and identities, and will offer homes that seek to embody the essence of what makes those communities special," Intracorp Texas Development Director William Sayers said.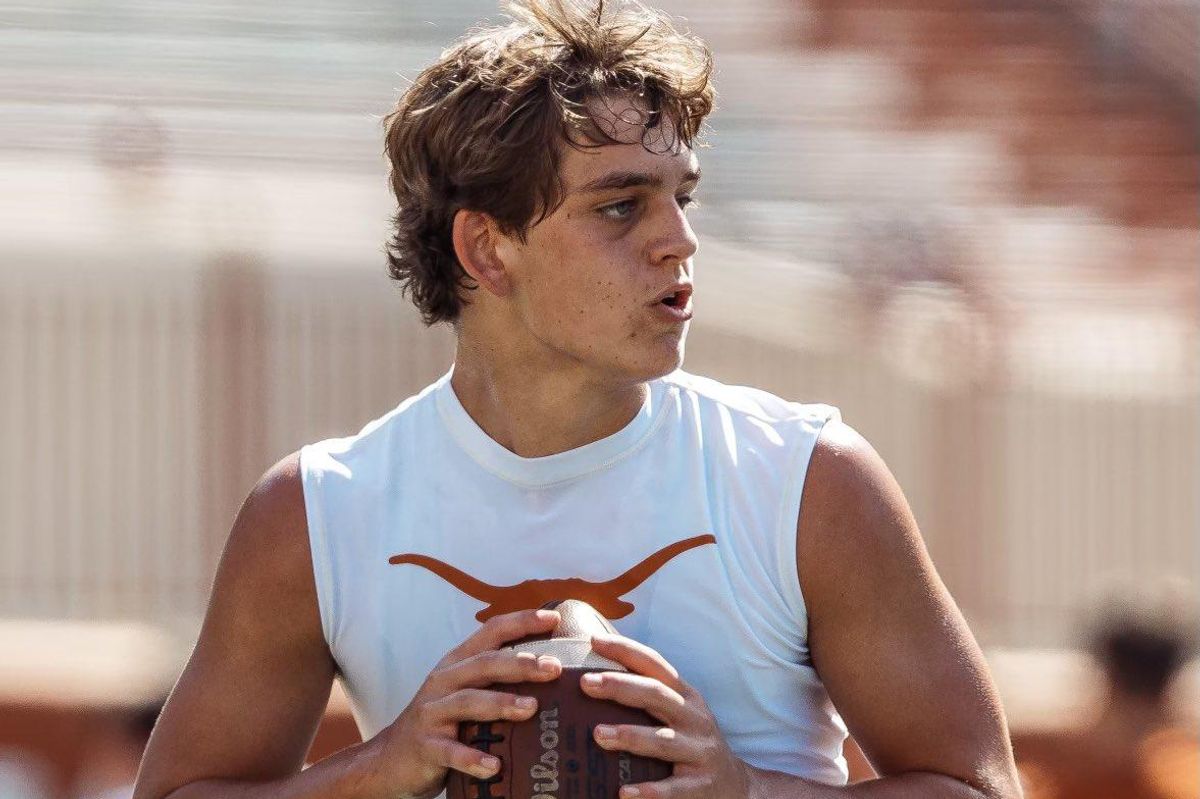 Arch Manning, the latest prospect in the Manning football family and No. 1 recruit in the class of 2023, has committed to the University of Texas.
Manning is the nephew of Eli and Peyton Manning and the son of Cooper Manning, a former wide receiver for Ole Miss. The Manning football legacy began with Archie Manning, Arch Manning's grandfather and namesake who played for the New Orleans Saints throughout the 1970s.
Manning joins head Texas football coach Steve Sarkisian's program after a disappointing 5-7 first season. Manning, who has been the starting quarterback at New Orlean's Newman High School since he was a freshman, was the No. 1 recruit in the 2023 class, according to 247sports.
Manning had plenty of SEC suitors, including Georgia, Alabama and LSU, but committed to Texas after a recent visit to Austin.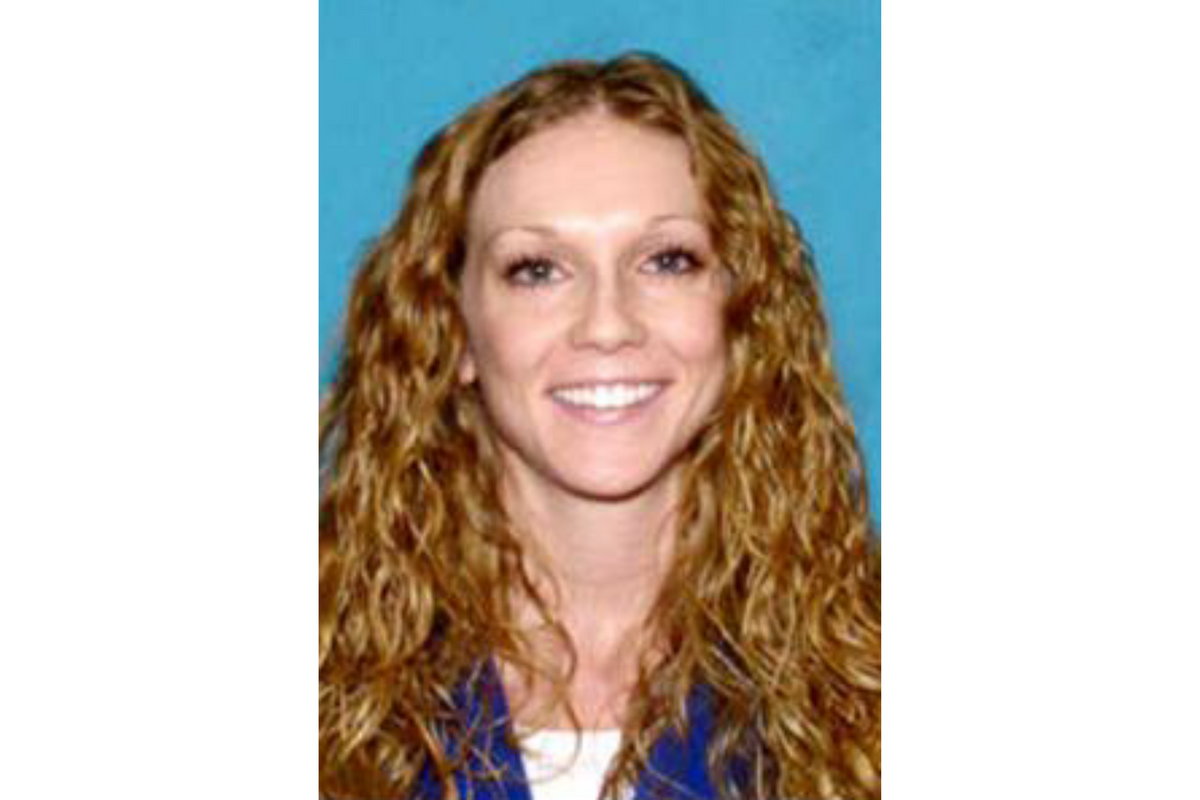 The Lone Star Fugitive Task Force has found the Jeep belonging to Kaitlin Armstrong, the accused murderer of professional cyclist Moriah "Mo" Wilson.
Armstrong is suspected to have killed Wilson—who was visiting Austin for a race in Hico, Texas last month—in a crime of passion after Wilson met up with her short-term ex-boyfriend Colin Strickland.
The Task Force said the black Jeep Cherokee was sold to a South Austin CarMax dealership on May 13, one day after being questioned by the Austin Police Department, for $12,200.
Armstrong was spotted at Austin-Bergstrom International Airport the next day, en route to LaGuardia Airport, but officials said they lost her trail after she was dropped off at Newark Liberty International Airport on May 18.
Investigators were unable to find any flight reservations under the name "Kaitlin Armstrong" and believe she may be using her sister's name, Christine.
The case has been designated as a U.S. Marshals Service major case, which brings in more resources to the investigation; officials consider Armstrong dangerous. According to an anonymous tipster, Armstrong became "furious," when she found out about Wilson and Strickland's meeting and wanted to "kill" her.
Authorities believe the longer Armstrong is evading arrest, the more dangerous she may become, so anyone who sees her is encouraged to call 911 instead of approaching her. A $6,000 reward, along with an additional $15,000 from an anonymous donor, has been issued for information leading to her capture.