Get connected with our daily update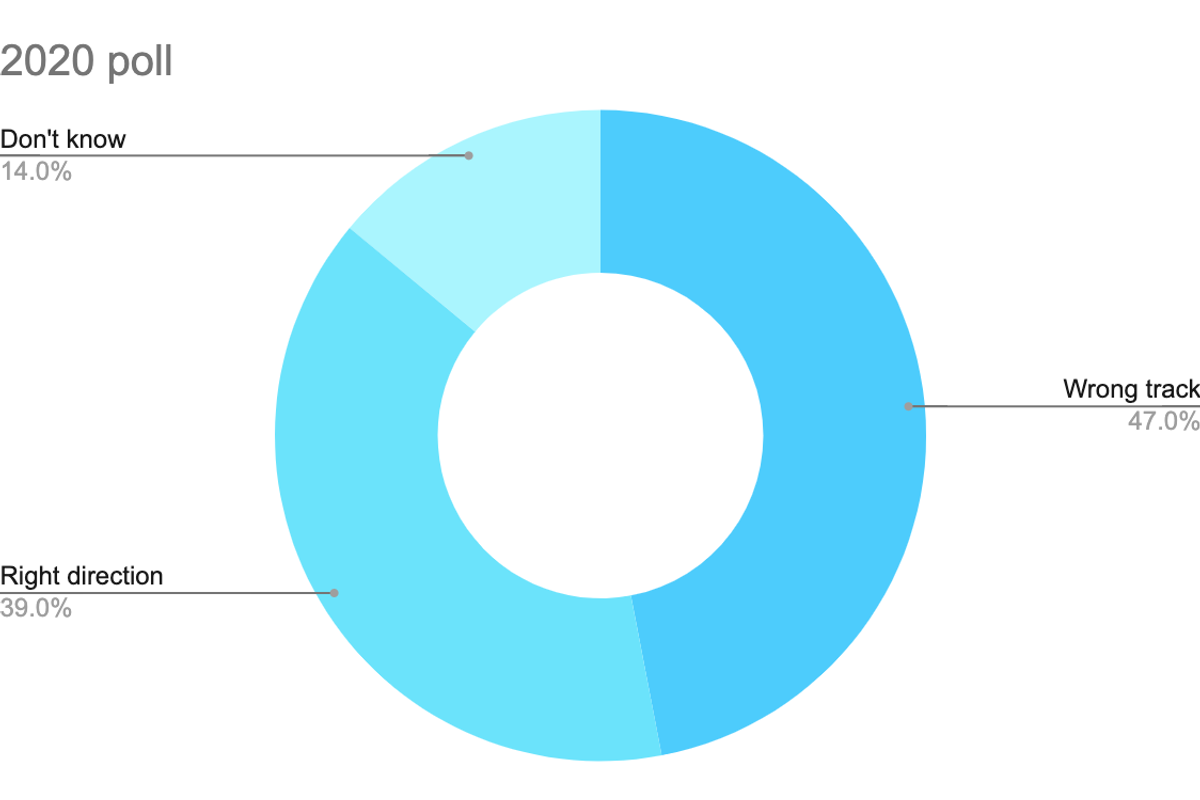 graph by Emma Freer
by Rich Oppel
Question No. 1 on the annual Zandan poll gets right to the heart of the issue.

Q: Thinking about Austin today, do you think things are headed in the right direction or off on the wrong track?

The answers:
---


Wrong track: 47%
Right direction: 39%
Don't know: 14%

That's a radical change from 2017, when the numbers were flipped: Back then, only 35% of Austin-area respondents said Austin was on the wrong track. A majority, 52%, said Austin was on the right track. And 13% said they didn't know.
These numbers have got to give Mayor Steve Adler and members of the Austin City Council pause. And where do they come from?

Peter Zandan, global vice chairman of Hill + Knowlton Strategies, and a long-time Austin resident since 1977, conducted the poll. He has sponsored the survey, which he pays for personally, over the years. His last poll was in 2017.

The poll of 801 Austin-area residents was in the field between February 17 and March 5. The respondents were drawn from the Austin Metropolitan Statistical Area (MSA), which includes surrounding counties.

That 12% increase in residents finding the city on the wrong track was striking to Zandan, who earned master's and doctoral degrees from the University of Texas-Austin.

"This has been a city of optimism and support, and the shift is palpable," he said in an interview. "This reflects a shift in the public and cultural Austin. On some level we thrive, but that success is not for everyone. And you can see the divide by age, length of residence and time here."

To see what Zandan is talking about, just take one response—Austin is on the "wrong track"--and see how that varies among respondents:

All respondents, 47%
Age 18-34, 28%
Age 35+, 55%
City of Austin resident, 43%
Non-resident, 52%
0-5 years in Austin, 35%
6-20 years in Austin, 42%
21+ years in Austin, 57%

Respondents are gloomy about Austin's future. Fully 50% said they thought that in five years living in Austin for most people will be worse. Here, younger people, city residents and newcomers to Austin were more optimistic about the future than older people and residents outside the city but in the MSA.

Is there any happy news in the data? Sure.

Q. Compared to other U.S. cities, do you think Austin is a better or worse place to raise a family? All counted, 42% said better. Across all categories, 39% to 51% agreed. The response was most favorable among new arrivals, with 51% of those here 0-5 years saying yes.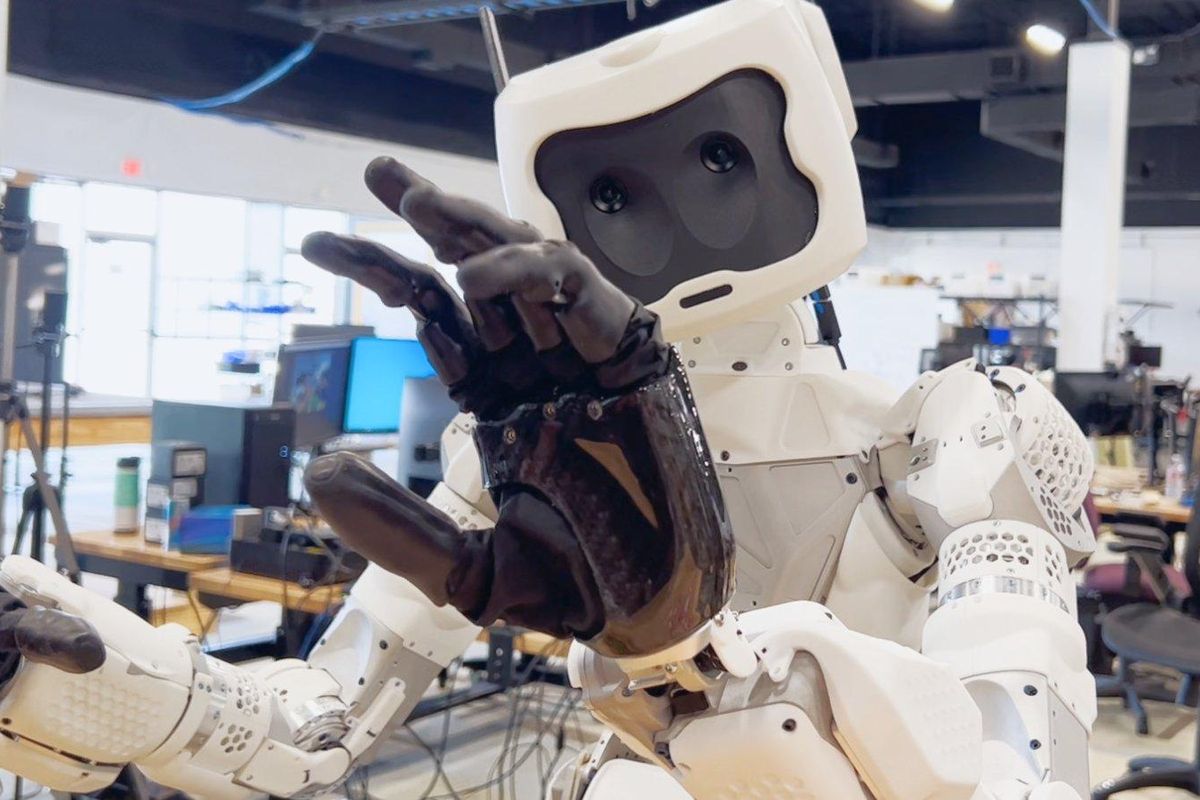 Austin-based company Apptronik is developing a humanoid robot and is teaming up with NASA to get it done.
The robot, named Apollo, is poised to be one of the first humanoids available in commercial markets and is expected to reach broader availability next year. Currently, its first prototype is complete at the company's headquarters on Stonehollow Dr. in North Austin.
Apollo will be capable of doing a wide range of tasks. Apptronik says this ability as a general-purpose robot will help workers in industries like logistics, retail, hospitality, aerospace and more.
Apptronik was founded in 2016 out of the Human Centered Robotics Lab at the University of Texas at Austin. Argodesign, a firm with offices in New York, abroad and near South Congress, on Gibson Street, was selected as a partner in designing Apollo. In a press release, Apptronik said the team's focus now is to scale Apollo so that it's customer-ready in 2023.
Apptronik first partnered with NASA in 2013 during a robotics challenge where founders were selected to work on NASA's Valkyrie Robot.
Now that the agency has selected Apptronik as a commercial partner, a new generation of robots for terrestrial and extraterrestrial use is expected to launch, with Apollo leading the way.
Jeff Cardenas, CEO and co-founder of Apptronik, expressed excitement over the continued investment from NASA.
"The robots we've all dreamed about are now here and ready to get out into the world," Cardenas said. "These robots will first become tools for us here on Earth, and will ultimately help us move beyond and explore the stars."
Apptronik describes Austin as a growing hub for robotics and is recruiting talent, with several openings based here for roles in design, software engineering, operations and other tasks.
Aside from Apptronik, another Austin company is pushing hard on humanoid robots. Tesla is expected to unveil a prototype of its bot, known as Optimus, during its AI day on Sept. 30. The company may also work to deploy thousands of these bots in their factories, job postings indicate.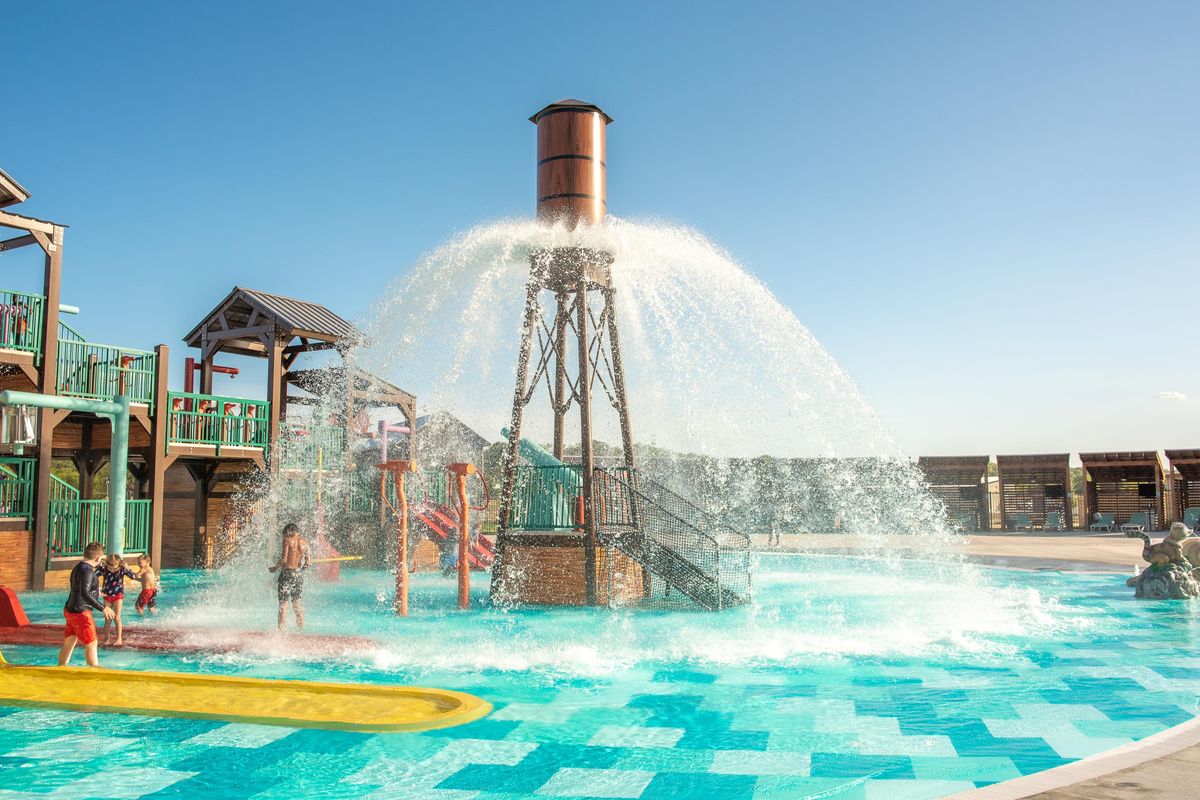 Camp Fimfo Waco
Camp Fimfo Waco, a brand new camping resort, is kicking off football and fall camping season in style! With top-notch amenities, premium accommodations, and 10 weekends of fall fun, there's no better place to have a fall camping getaway, especially if you're a Baylor football fan!
Fall promises to be a one-of-a-kind camping experience. From Sept. 16 to Nov. 24, weekends will be packed with fall-themed activities, including special Halloween weekends in October. Campers can enjoy activities like fall crafts, campground trick-or-treating, costume contests, site decorating, outdoor movie nights, and more!