Get connected with our daily update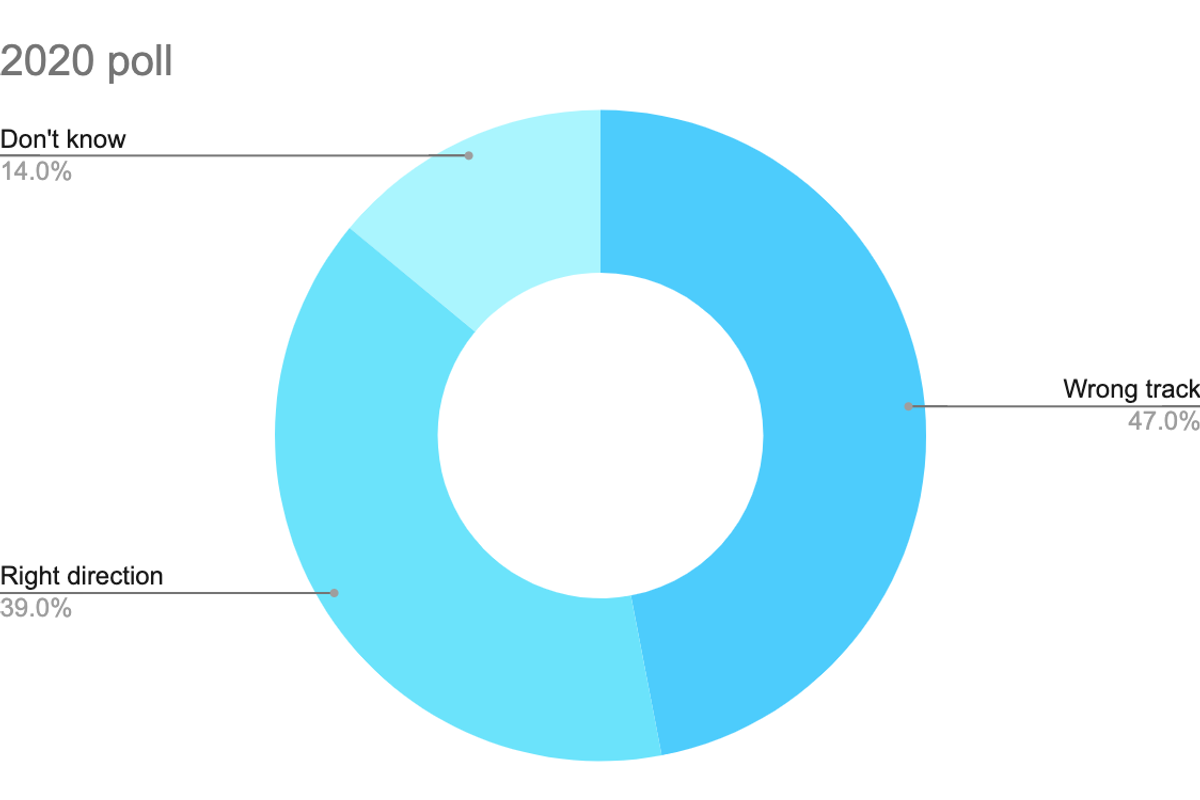 graph by Emma Freer
by Rich Oppel
Question No. 1 on the annual Zandan poll gets right to the heart of the issue.

Q: Thinking about Austin today, do you think things are headed in the right direction or off on the wrong track?

The answers:
---


Wrong track: 47%
Right direction: 39%
Don't know: 14%

That's a radical change from 2017, when the numbers were flipped: Back then, only 35% of Austin-area respondents said Austin was on the wrong track. A majority, 52%, said Austin was on the right track. And 13% said they didn't know.
These numbers have got to give Mayor Steve Adler and members of the Austin City Council pause. And where do they come from?

Peter Zandan, global vice chairman of Hill + Knowlton Strategies, and a long-time Austin resident since 1977, conducted the poll. He has sponsored the survey, which he pays for personally, over the years. His last poll was in 2017.

The poll of 801 Austin-area residents was in the field between February 17 and March 5. The respondents were drawn from the Austin Metropolitan Statistical Area (MSA), which includes surrounding counties.

That 12% increase in residents finding the city on the wrong track was striking to Zandan, who earned master's and doctoral degrees from the University of Texas-Austin.

"This has been a city of optimism and support, and the shift is palpable," he said in an interview. "This reflects a shift in the public and cultural Austin. On some level we thrive, but that success is not for everyone. And you can see the divide by age, length of residence and time here."

To see what Zandan is talking about, just take one response—Austin is on the "wrong track"--and see how that varies among respondents:

All respondents, 47%
Age 18-34, 28%
Age 35+, 55%
City of Austin resident, 43%
Non-resident, 52%
0-5 years in Austin, 35%
6-20 years in Austin, 42%
21+ years in Austin, 57%

Respondents are gloomy about Austin's future. Fully 50% said they thought that in five years living in Austin for most people will be worse. Here, younger people, city residents and newcomers to Austin were more optimistic about the future than older people and residents outside the city but in the MSA.

Is there any happy news in the data? Sure.

Q. Compared to other U.S. cities, do you think Austin is a better or worse place to raise a family? All counted, 42% said better. Across all categories, 39% to 51% agreed. The response was most favorable among new arrivals, with 51% of those here 0-5 years saying yes.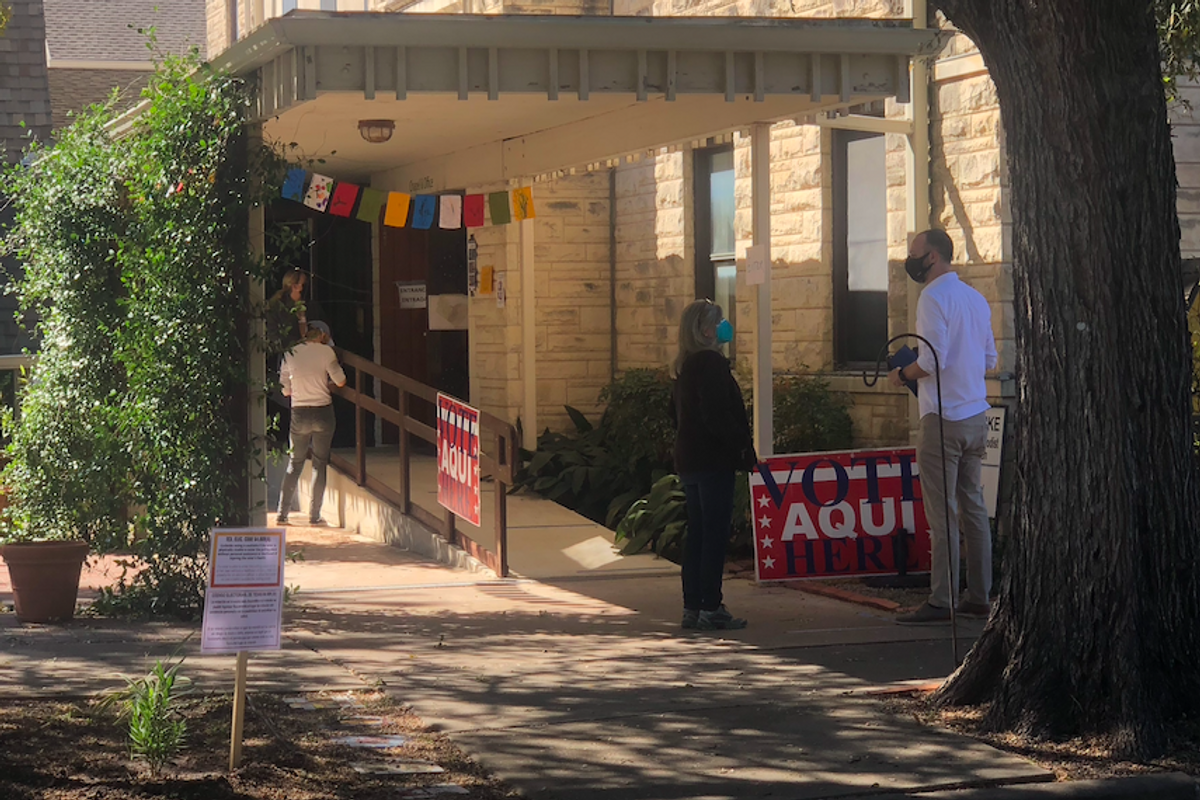 Come later tonight, Texans will officially know who will be on the ballot for the November general election.
In Texas, candidates must win at least 50% of the vote to be elected. In the March primaries where the top candidate only received a plurality of votes, a runoff is being held. Voters will decide on the candidates to represent their party in the November general election. Just like the March primaries, voters will choose which party they'd like to vote in. Then based on location, each ballot will show which races are in a runoff.
Here's everything you need to know before heading to the polls.

Know before you go
The registration period for this election has passed; check if you're registered to vote here.
The polls are open from 7 a.m. to 7 p.m. daily. As long as you're in line by 7 p.m., you can vote.
You'll need a valid photo ID to present once you're at a polling location.
Here is where you can vote in Travis County.
View wait times at polling locations here.
Races to watch in Travis County:
Statewide
Lieutenant Governor
Republican: Incumbent Lt. Gov. Dan Patrick won his primary in March.
Democratic: Mike Collier and Michelle Beckley are vying to be the Democrat candidate on the ballot.
Attorney General
Republican: Incumbent AG Ken Paxton is fighting for his seat against George P. Bush.
Democratic: Rochelle Garza and Joe Jaworski will face off to be the Democratic candidate in this race.
View all the statewide races on the ballot here.
U.S. House of Representatives

View the district you live in here.
District 21
Republican: Incumbent Chip Roy won his primary in March.
Democratic: Claudia Andreana Zapata and Ricardo Villarreal are hoping to secure this vote.
District 35
Republican: Dan McQueen and Michael Rodriguez are going head to head to be the Republican candidate in this race.
Democratic: Former Austin council member Greg Casar won this race in March.
Texas House
District 19
Republican: Ellen Troxclair and Justin Berry are vying to be the Republican candidate in this race.
Democratic: Pam Baggett won her primary in March.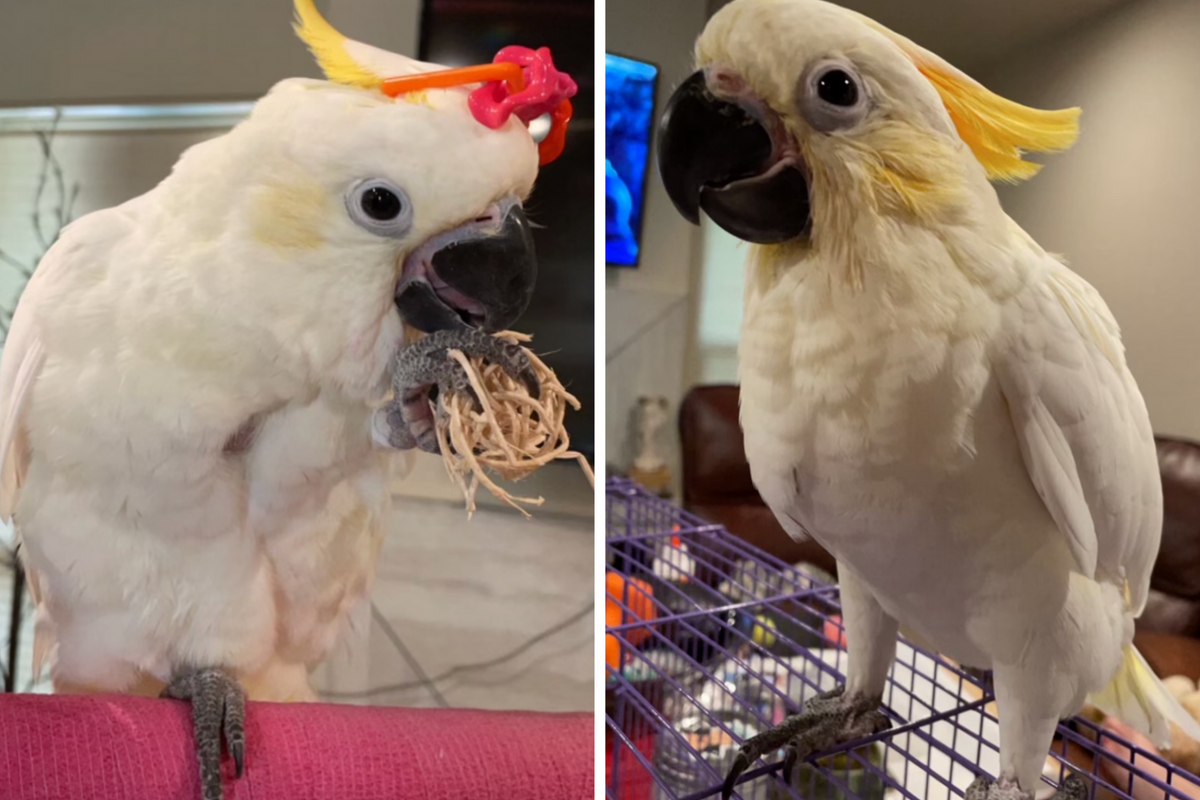 A big-money bird has been stolen from a northwest Austin pet store.
Kelsey Fernandez, the owner of a $6,000 sulphur and citron-crested cockatoo named Lemon Grab, said the emotional support animal was taken from the Gallery of Pets store, around closing time on Sunday.
"I've struggled with mental illness my entire life, and ever since I got him I've been doing so much better," Fernandez told Austonia.
The $6k cockatoo is young and will starve unless he is fed by hand, Fernandez said.
In a surveillance video, a man appears to have something under his shirt as he and two others exit the business around the same time the store believes that Lemon Grab was stolen.
Fernandez said a report has been filed with the Austin Police Department with an $1,000 reward for his return.