Get connected with our daily update
Editor's Note: This column is part of a dating series where an anonymous Austinite shares a personal story about a date. This one was written by a 22-year-old active dater in Austin.
Dating is an ever-changing roller coaster ride. I like to think I was so conceived in the wrong generation. Or have times just really evolved? I'm talking about back in the day in my parents' generation, without cell phones, when there was no such thing as "sliding into the dm's." If a man wanted to date a woman, his options were to approach her in person and get her landline digits in hopes that no one would eavesdrop on the same line.
---
That right there is what I consider more of a traditional start to a relationship that I just don't see nowadays.
To preface my date in Austin this week, working 40 hours at a breastaurant (think Hooters or Twin Peaks) can leave you with a wonky schedule and a small amount of time to plan a hot date. In an environment like that, it's hard to tell what a man's true intentions are when he asks for your number and claims that he'd like to see the "real you" in a different atmosphere.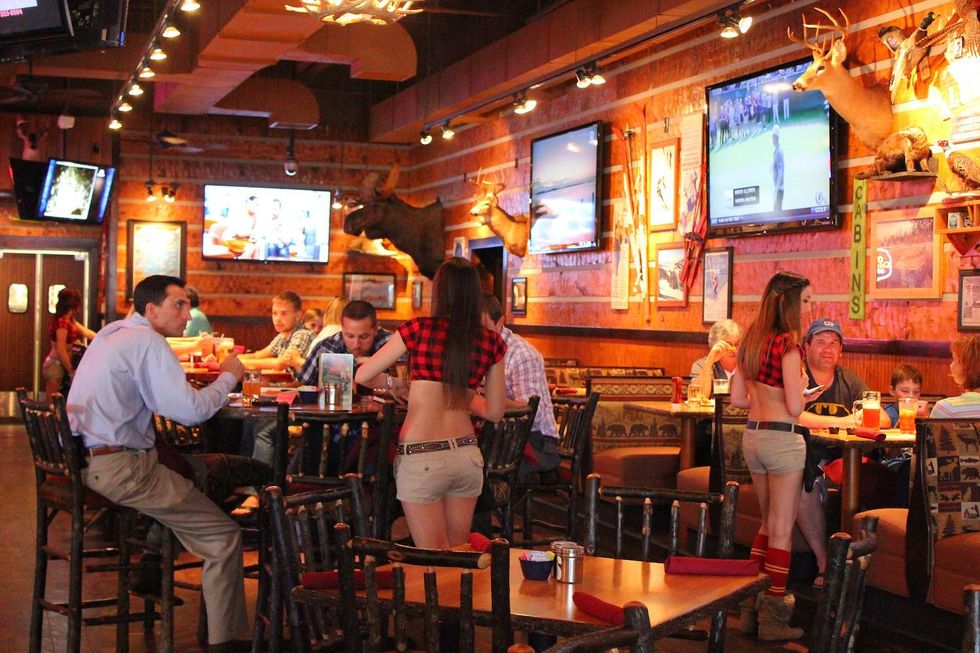 (Flickr)
Meet Bobby. While working one day, this man, a manager at a local brewery, said he'd been seeing me around lately and wanted to ask if I had a boyfriend. My status? Single.
This next part was the first sign that this man asking me out could truly be doing so in what I call: the chivalrous way.

He asked if I would like to join him and a small group at an Austin FC game in September.
He was already checking off the boxes that I found to be sweet and I had just met the guy. Those boxes?
Asking me a month in advance so I could arrange time off with work
It was a sporting event—a fun, rowdy type of getting-to-know-the-real-you-because-we're-getting-drunk-together night out
He kindly told me he was buying me an Austin FC jersey
I was getting some man vibes at this point. Yum. And was he hot? Hell yeah. Not once has a male asked me out with a smooth approach like that before through my time at the restaurant. It's always been more of a, "When can we link mamas?" sort of conversation. Was this finally going to be a good one?
With the plans for the game a month out, he wanted to take me out first which was a telltale sign that this man—who hardly knew me—wanted to do things the traditional way. Doesn't that point in the direction of… "the long haul?" Gulp.
A week ago today, we finally went out for our first time: some friendly competition playing arcade games and a few drinks after. I felt like I was Eleven from "Stranger Things" hanging at The Palace for a second.
I was also surprised when he FaceTimed me to let me know that he sent me his location because Google Maps was a little tricky. He went out of his way to arrive first to scope out the place. That was another box to check off my list.
Man, was it actually really fun? Fuck a dinner and a movie, let's see who can win a game of air hockey. Bobby let me spend all of our glamorous 420 points from games on prizes for me. Good sign there. He also covered over $50 of expenses there for us both too. The signs continued to add up. Chivalry.
Finally time for some drinks! I was ready to let loose and see how Bobby did too. One round of beer, four shots and a seltzer to finish off the night.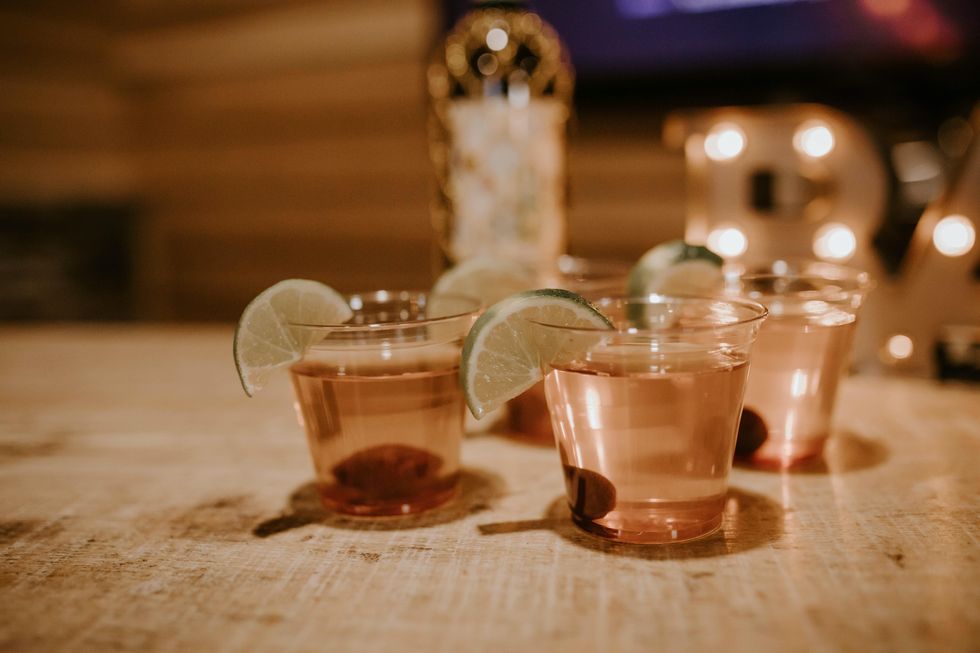 (Pexels)
Lucky for Bobby, I lived a whole three minutes away from the Domain bar we were at. So I invited him over because I had such a fun night. I was really feeling myself because of the alcohol and had planned to give him my usual test for the night: Would he make any first moves?
I felt comfortable with him and that kind of surprised me—I have my walls up higher than the Great Wall of China. But I needed to use the opportunity to get a feel for his intentions, being that we were now alone at my apartment.
Do I ever make the first move? Hell no, but I did this time. His response was exactly what I was looking for and that made me pretty fucking happy. He didn't make a single touchy-feely move on me until I did and said that he wanted to do things the right way. He told me he shouldn't stay over.
There it was. He earned my stamp of approval because he was going to pass up sex. I had my answer!
He was so unprepared to do anything with me that night, he didn't even have a condom on deck. But that didn't mean he didn't want to—and I was giving him full permission. I could tell he was going to be different. A quick drive to the convenience store around the corner for that much-needed protection and I got the happy ending that I had hoped for.
Sometimes guys leave after the deed is done, but he stayed the night with me. The sex was fucking great. I guess chivalry isn't dead.
After months of speculation, a new report says political personality Beto O'Rourke is mulling a run for Texas governor that he will announce later this year.
Sources tell Axios the former congressman is preparing his campaign for the 2022 election, where he will likely vie for the position against incumbent Gov. Greg Abbott. The only other candidate that has announced he will take on Abbott for governor is former Texas GOP Chairman Allen West—no Democrats have announced they are running as of yet.
"No decision has been made," Axios reports David Wysong, O'Rourke's former House chief of staff and a longtime adviser, said. "He has been making and receiving calls with people from all over the state."
A new poll from The Dallas Morning News and University of Texas at Tyler shows O'Rourke is narrowing the gap between himself and Abbott's prospects for governor. In the poll, 37% said they'd vote for O'Rourke over Abbott, while 42% said they'd vote for Abbott.
Abbott has been in the hot seat due to his handling of COVID-19 and the signing of landmark legislation into law, including new abortion and voting rights laws; 54% of poll respondents voted they think the state is headed in the "wrong direction." Still, Texas hasn't had a Democrat as governor since the 90s.
O'Rourke's people-focused approach to the 2018 Senator race, which he lost to Sen. Ted Cruz, gave him a widespread following and many hoped he'd throw his hat into the ring since he said he was considering it earlier this year.
"We hope that he's going to run," Gilberto Hinojosa, the state chair of the Democratic Party, told Axios. "We think he'll be our strongest candidate. We think he can beat Abbott because he's vulnerable."
Austin rapper Jordi Esparza may not have won the 2021 Red Bull Batalla, the world's largest Spanish freestyle rap competition, but for a spirited two rounds, the 22-year old Mexican native looked like he had every right to.
On Saturday evening in Los Angeles, the event itself looked like Cobra Kai meets Star Search with graphics adding a very Batman Beyond aesthetic. Over a dozen rappers hoping to represent the U.S. in the international round of the competition took to the stage with in-your-face jabs at accents, sexual orientation and odors, among other things.
This was Esparza's second rodeo; he had placed third at the 2020 National Finals, automatically securing him a spot this year.
However, things were different this year. He was not nervous about the contest. Unlike in 2020, when he made his Red Bull Batalla debut, the anxiety of the event led him to "feeling so bad."
Affecting a casual calm, the locally-based landscaper said he just felt "so relaxed, so happy" and primarily wanted to "enjoy everything."
Choosing his first-round opponent, Esparza, whose stage name is Jordi, elected to go against LA-based Boss.
Esparza freestyled an attack on his opponent's weight and cholo style of dress.
Boss—bracketing his Latin freestyle with English appeals to the crowd—mocked Jordi's lack of education, made fun of how clean Jordi's shoes looked and suggested that Jordi just came back from a Footlocker.
That first round went to Jordi.
But his next opponent Eckonn would prove to be his undoing.
Eckonn compared Jordi to Hannah Montana, while Jordi soulfully explained that he had learned from the best.
Esparza's verbal dexterity is matched by a rattling rhythm and a game face that is as mawkish as it is mockish. The overall effect is that of an underdog with bite.
Eckonn beat Esparza in that round with the overall championship going to Palm Beach-based rapper Reverse.
However, Esparza was just happy to be there. He recently told Austonia going to the finals again was a dream come true—a pinnacle that he said he won't know how to top.
With his nimble jabs and sneaky prowess, honed from pop culture and the swagger of a young working man hungry to be more, Jordi Esparza is just getting started.