Get connected with our daily update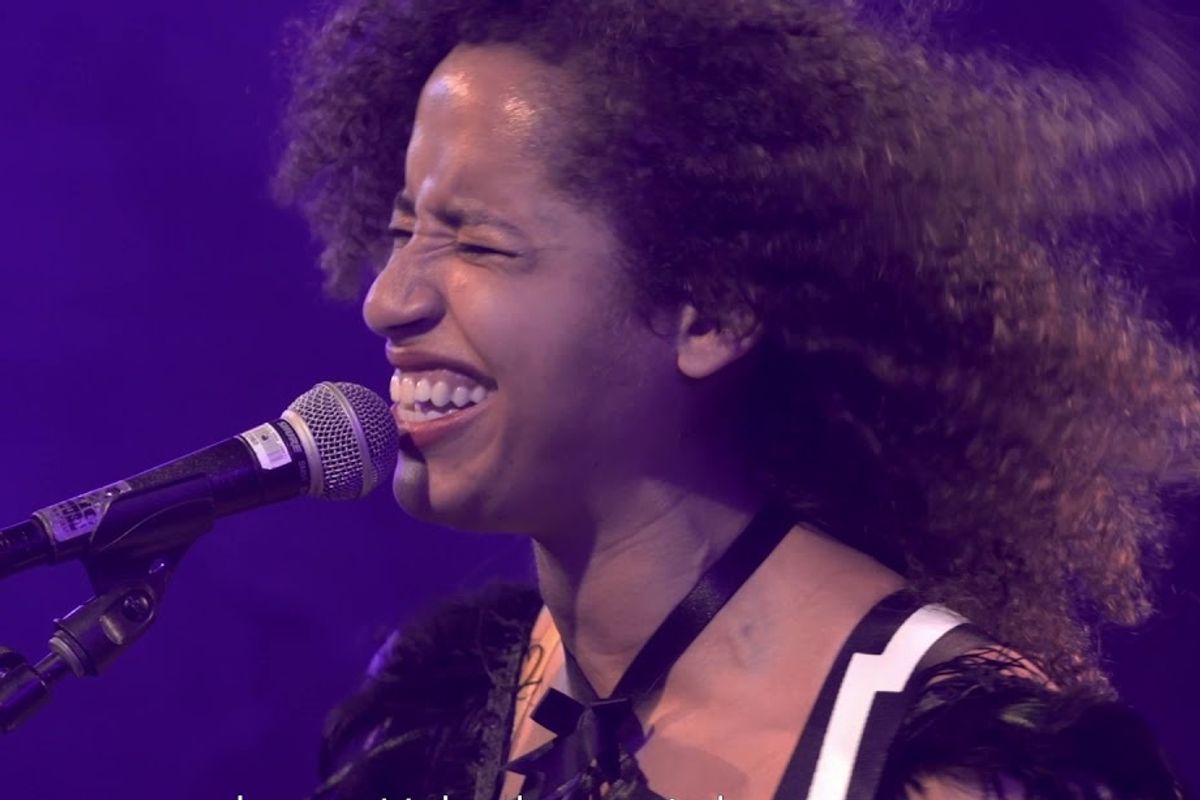 youtu.be
Austin native and musician Jackie Venson broke 1.5 million live streams during her summer concert series, ranking ninth on Pollstar's Top 50 Livestreamers list for Q3.
---
With COVID-19 sending the live music industry to a screeching halt, many musicians have elected to postpone or cancel performances in favor of live streaming their tunes. Venson, like others, spent the summer live streaming from Facebook with a total of 22 shows between May 5 to Aug. 19, Pollstar reports.
So y'all know how I went live all summer well... I made the @Pollstar top 50 Livestreamers AT NUMBER 9! 1.5 million… https://t.co/6iog1taYUZ

— Jackie Venson (@Jackie Venson) 1601351213.0
Venson is an Austin native, singer, songwriter, guitarist, classical pianist and the youngest of nine siblings. Her father, Andrew Venson, is also a professional musician and she credits him as her inspiration throughout her childhood.

Venson told Australian Musician having a musician in the family can make the goal of becoming a musician yourself feel more attainable.
"A lot of people like music and they think they have an affinity for it but if nobody else in the family does, then they sometimes don't see it as a possibility," Venson said. "Having my dad as a professional musician, it's like ... you can do this, it's hard but you can do this."
Venson attended Berklee College of Music without ever having picked up a guitar until her last year at school. From there, she devoted her time to the guitar and in 2019, Venson became the first Black woman to win "Best Guitarist" at the Austin Music Awards, as well as the first Black woman to co-host the awards in 2020.
An Austin enthusiast, she said Austin is the best place in the world to become a musician.
Though she made her mark live streaming, Venson will return to the stage for an intimate in-person show at
ACL Live on Oct. 3
for The Lounge Series.
More on live streaming: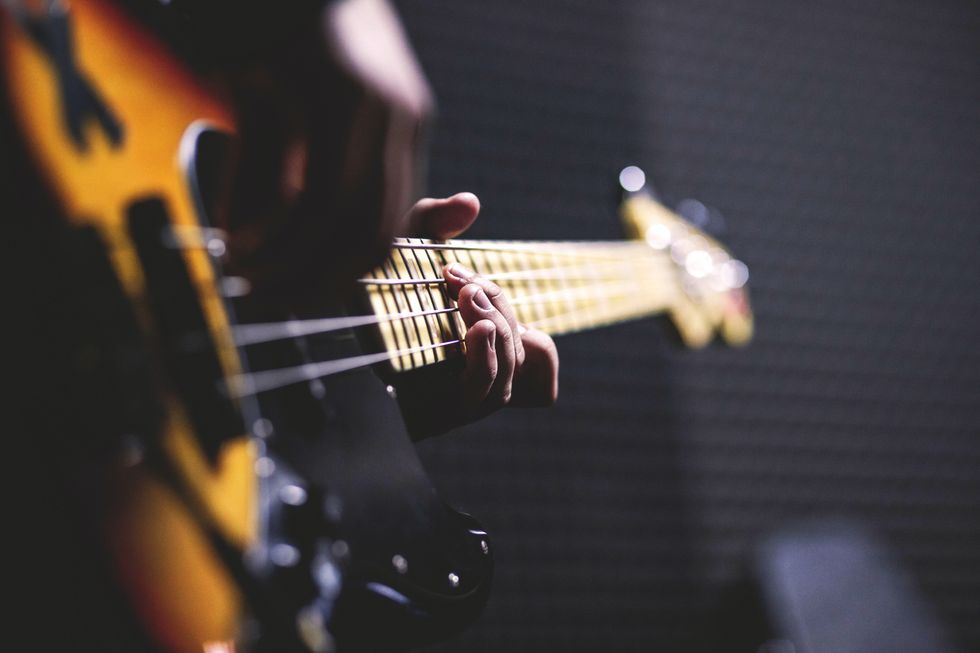 11 ways to get your Austin live music fix online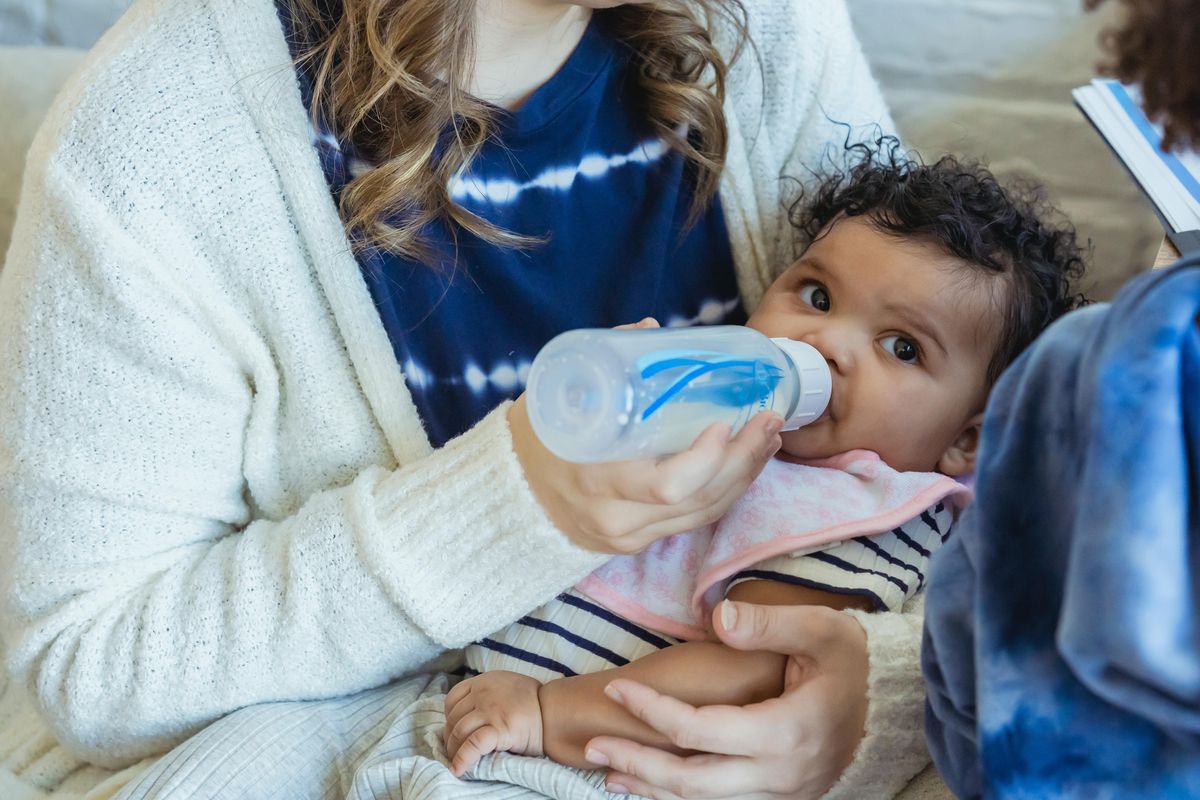 Austin parents and grocery store shelves are feeling the effects of a nationwide baby formula shortage.
Caused mostly by a February recall due to contamination issues, followed by the Abbott Nutrition factory closure in Michigan, the shortage has left Austin shelves barren. However, earlier this week, U.S. officials announced a plan with the facility to restart production.
In the meantime, local parents in crisis have turned toward the Mother's Milk Bank to keep their babies fed.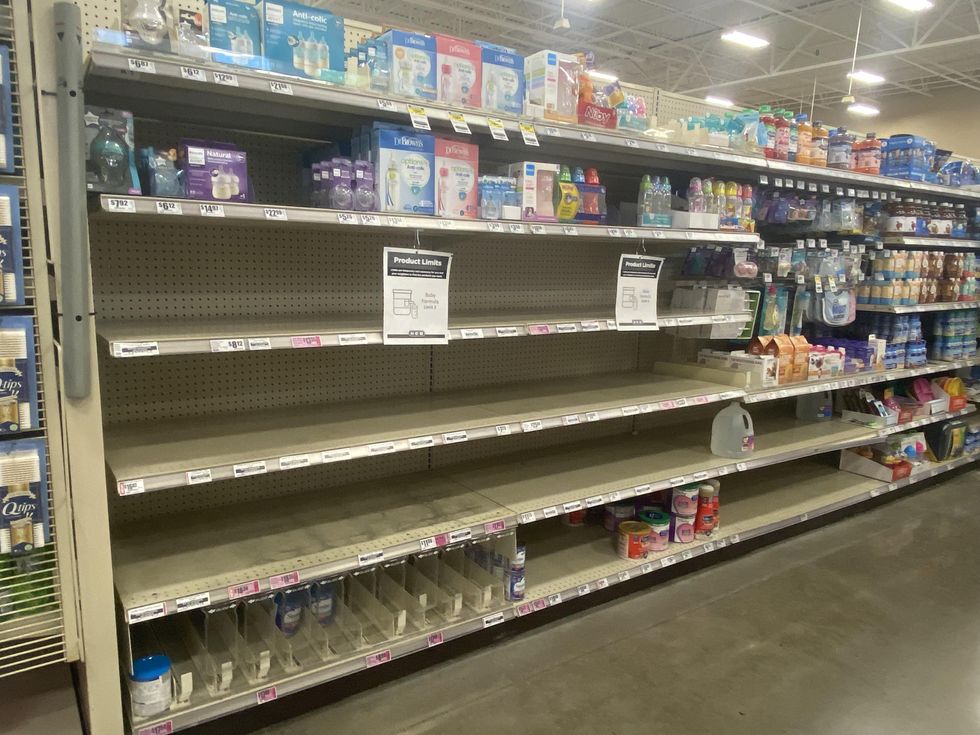 HEB on East 7th has been picked clean of formula and is limiting purchases. (Laura Figi/Austonia)
The milk bank—which takes donations from lactating mothers and dispenses milk to babies in the NICU—has been helping feed upwards of 30 families in need as the formula supply tightens.

According to the bank's executive director Kim Updegrove, Mother's Milk Bank has seen an uptick in calls from parents with healthy babies in need of help since the shortage began.
"We aren't used to hearing from families with healthy infants," Updegrove said. "They're typically very upset, angry, frustrated, sobbing—it's scary to not be able to feed your infants. So in the past few weeks, those calls have been significantly increasing."
Mothers are only able to donate if they are within a year postpartum, so Updegrove said they are constantly bringing on and retiring donors. While donors had been on a 30% decline leftover from 2021 when the shortage began, Updegrove said the shortage has led to mass community interest and more than 90 prospective donors in just the past few days.
"We and other milk banks are experiencing significant interest from the community—becoming milk donors and helping to turn around this crisis," Updegrove said. "Every infant needs to be fed, every one of us can relate to that need, and we need to make sure as a community that it happens."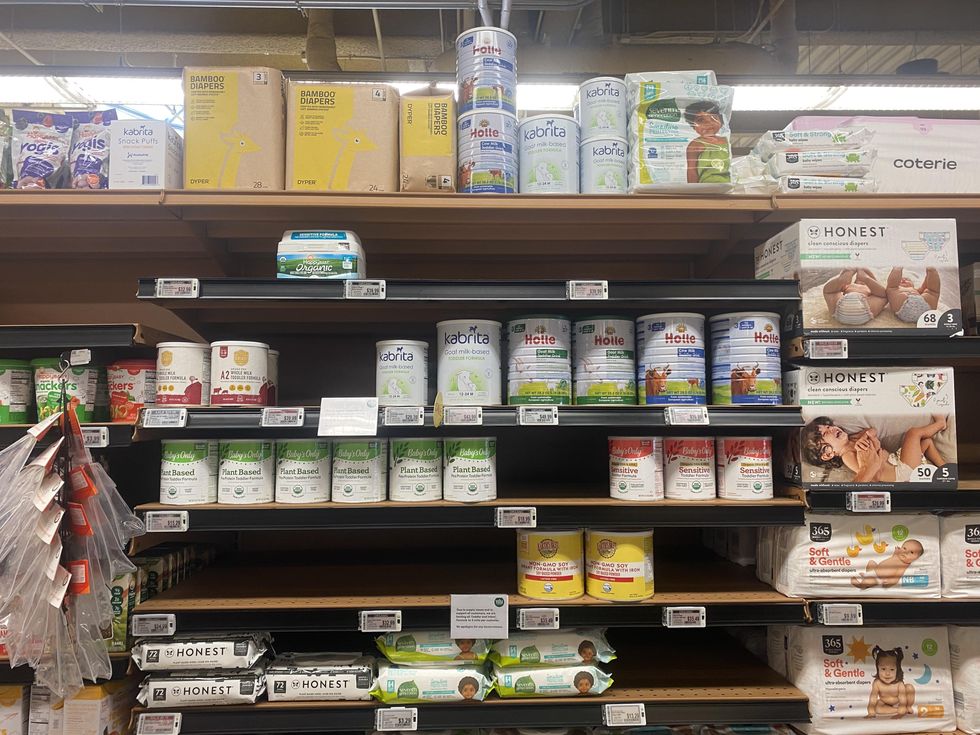 Whole Foods downtown was also cleaned out of typical formula. (Laura Figi/Austonia)
While you may still be able to find formula at places like Whole Foods—which currently has goat milk, soy and plant-based formula in stock—Updegrove said it might not be what a baby needs.
Updegrove said it is best to buy types that say "infant formula," as they are FDA approved and will provide the nutrients, vitamins and minerals a baby needs. Plant-based, homemade, non-cow's milk or diluting formula may not provide the same nutritional value.

As the community navigates the shortage, Updegrove said the most important way to help out is to not panic buy or stockpile.
"This is a crisis for families," Updegrove said. "This is the time for the community to gather together and figure out what everyone can do to help families with young infants."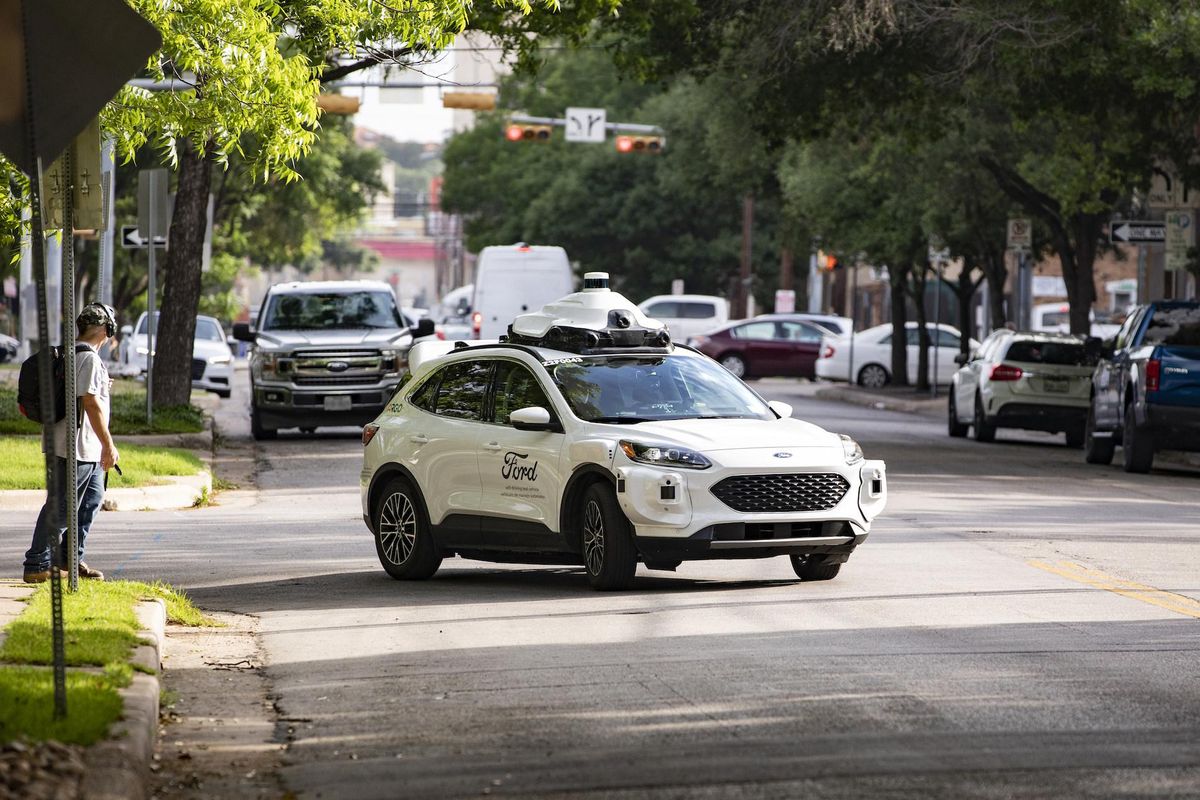 Next time you're sitting at a red light in Austin, you may look over and see a car without a person at the driver's wheel.
Autonomous vehicle tech company Argo AI has brought driverless operations to Austin and Miami, starting out with only company employees using the service. Later on, tests with Lyft and Walmart will carry out ride-sharing and grocery delivery services, with the help of a human safety operator. The company has already made moves on this front in Miami Beach where some Lyft passengers have used its autonomous vehicles with a human operator.
While its platform is designed for integration with multiple vehicle types, the test fleet uses the Ford Escape Hybrid and VW's all-electric ID.Buzz.
The Pittsburgh-based company says this progress on its autonomy platform has been more than five years in the making and boasted about reaching this milestone before others.
"Argo is first to go driverless in two major American cities, safely operating amongst heavy traffic, pedestrians and bicyclists in the busiest of neighborhoods," said Bryan Salesky, Founder and CEO of Argo AI.
Expect to see the autonomous cars on the road during daytime business hours as the tech aims to learn from a diversity of road infrastructure and driving behaviors.

The company, which is testing in eight cities in the U.S. and Europe, has brought its tech to Austin as the company looks to expand in densely-populated cities. In particular, Argo is looking at ridesharing, delivery and logistics companies for integrating its autonomous vehicles into their digital services.
Argo anticipates its service availability to someday cover more than 15 million people in Austin, Miami and Washington D.C.