Get connected with our daily update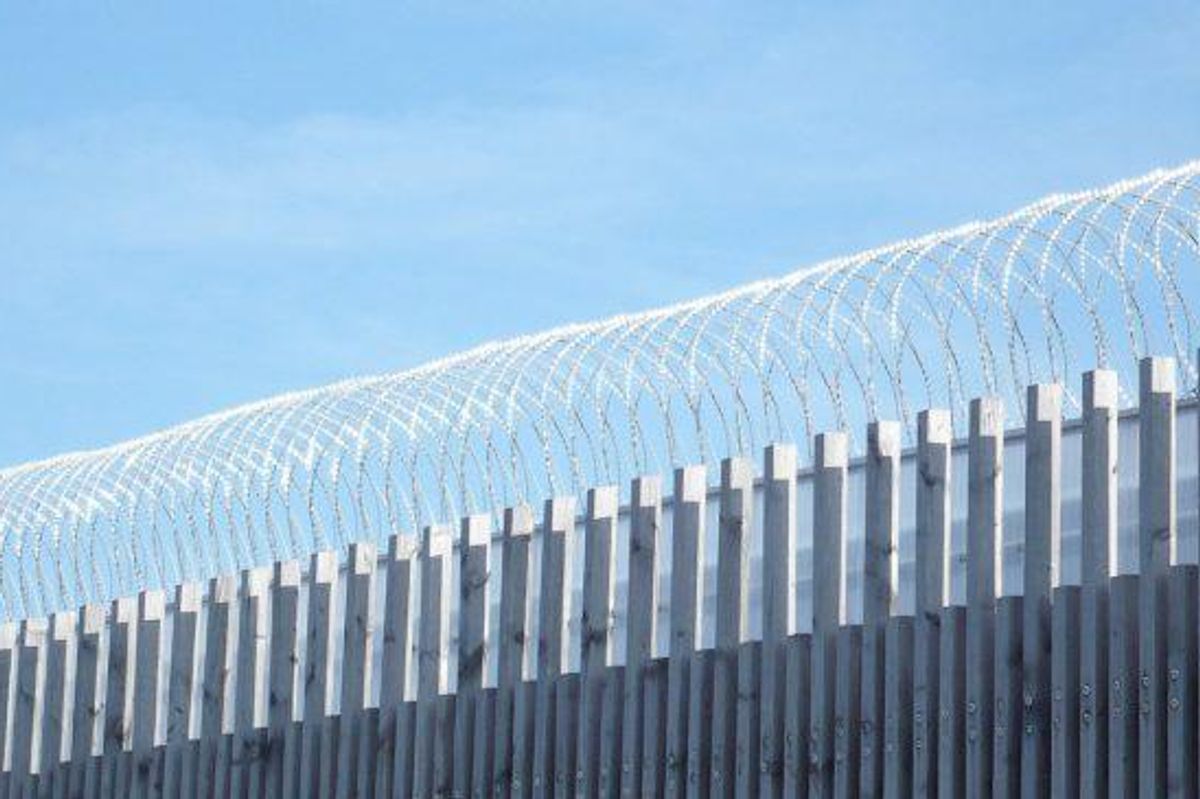 By Seth Smalley
The Travis County jail population is increasing, according to a recent report from Justice Planning. The uptick is largely due to increases in the number of first- and second-degree felony charges and the average length of stay for those bookings.
---
The jail population is currently about 2,100, up from a low of about 1,400 last year.
"You probably noticed that our jail population has been creeping up, probably since about the first of the year," County Executive Roger Jefferies told commissioners.
Another driver of the rising jail population is a shortage in state hospital beds, leaving the county jail to shoulder the burden.
"Those are folks waiting for a hospital bed and unfortunately they have to sit in our jail until when space becomes available," said Valerie Hollier, a project manager with Justice Planning.
The size of the jail population depends on the volume of people going in and the length of their stays, Hollier explains. "With higher-level felonies, like first- and second-degree felonies, those folks are going to stay on average longer," she said.
According to data gathered by Justice Planning, first-degree felony bookings have been trending upward since the end of 2021 while at the same time first-degree felony releases have been trending downward.
First-degree felonies include crimes like kidnapping, aggravated robbery, murder and aggravated sexual assault.
Hollier said Justice Planning observed a 50 percent jump in the average length of stay from 2020 to 2021, but "then it goes back down." Second-degree felonies saw a high last year of 171 days for the average length of stay, up from 125 the previous year. This year, the average dropped down to 141.
Another factor in the increased population, according to Hollier, is an increase in arrests for aggravated crime.
"One of the things (APD) did after after some of their task forces disbanded, is that they decided they would focus on arresting people with warrants for aggravated offenses," she said. "So for instance, aggravated robbery, aggravated sexual assault … really started to increase from January to May."
Hollier said arrests for aggravated crime have increased about 81 percent from January 2021 to March 2022.
"Again, these aggravated offenses stay longer. So that might be another thing that's contributing to the size of our overall jail population."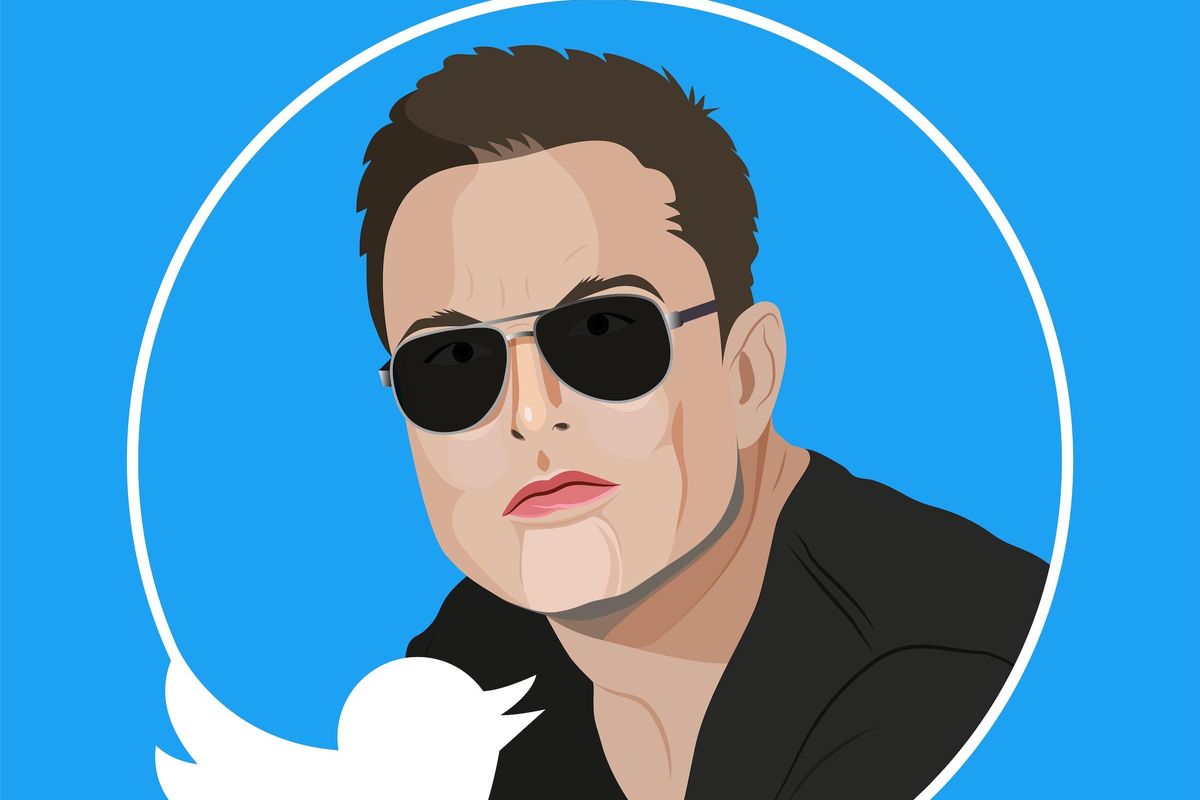 Shutterstock
Elon Musk has proposed once again to buy Twitter for $54.20 a share.
The news that Musk is offering to carry on with the $44 billion buyout was first reported by Bloomberg. Now, a filing with the Securities and Exchange Commission shows Musk made the proposal in a letter to the tech giant on Monday.
The New York Stock Exchange temporarily halted trading in Twitter stock twice Tuesday, first because of a big price move and the second time for a news event, presumably the announcement of Musk's renewed offer.
While the per share offer price on this latest proposal remains the same as the original offer, it's unclear if Musk has made other term changes or if Twitter would reject it. According to other reports, a deal could be reached this week.
The stock closed at $52.00/share Tuesday, indicating market uncertainty around the $54.20 offer.
After Musk informed Twitter of plans to terminate the original agreement in July, Twitter sued. A trial has been expected in Delaware Chancery Court on Oct. 17.
With the proposition of a buyout on the table again, it revives the question of whether Musk might move Twitter from San Francisco to Central Texas.
He's done so with some of his other companies. Tesla's headquarters in southeast Travis County had its grand opening earlier this year and tunneling business The Boring Company moved to Pflugerville. At least two other Musk companies, SpaceX and Neuralink, have a Central Texas presence without being headquartered here.
Technology journalist Nilay Patel this afternoon voiced concerns that owning Twitter and Tesla together could be problematic for Musk, as his Tesla manufacturing facilities in Germany and China are both in countries that have disputes with Twitter over content moderation and censorship.
Telsa shares fell after the Twitter news became public, before rallying to close up, at $249.44.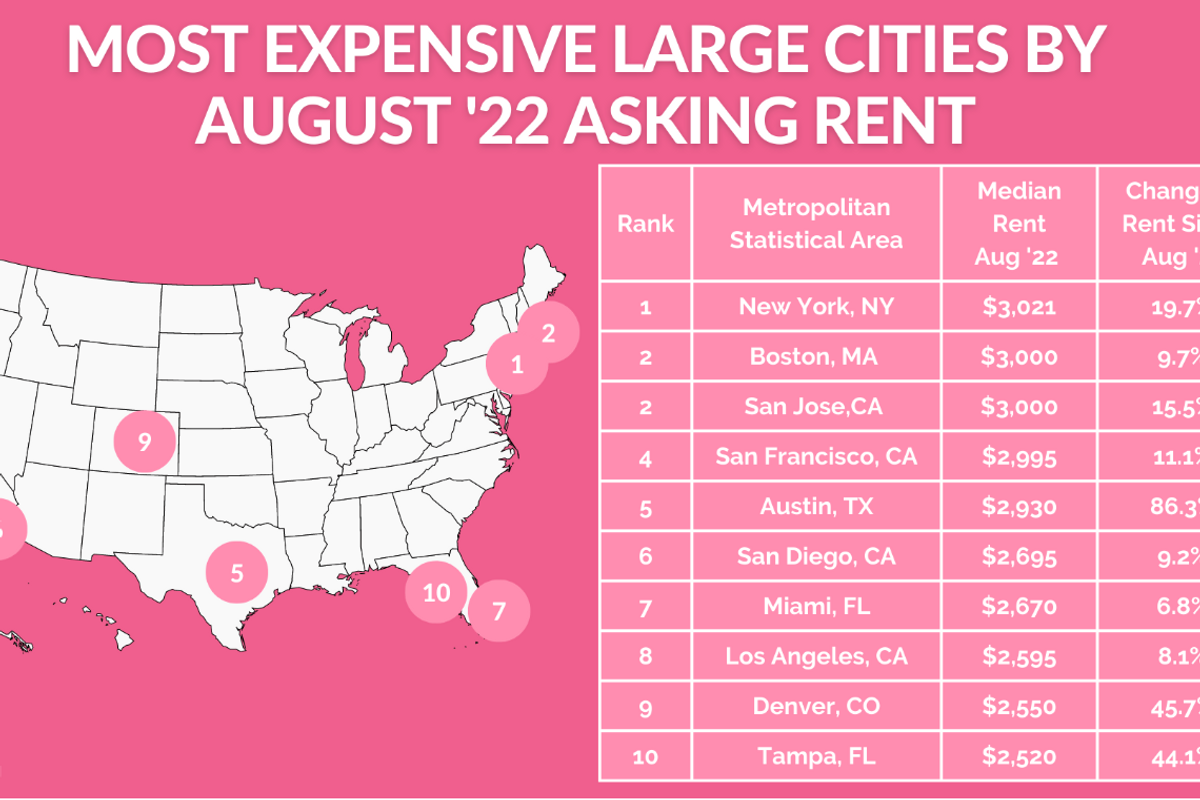 Dwellsy
While searching for a place to live, Austin renters will face monthly rates of nearly $3,000, a recent guide from rental marketplace Dwellsy shows.
The median rent in August this year was $2,930, a more than 86% increase since August 2021. That's $820 more than the nationwide median asking rent in August and puts Austin just below the Bay Area, Boston and New York for large cities with the most expensive asking rent.
"Within this group, Austin, TX stands out for the highest increases in asking rent, which has nearly doubled since this time last year," the study notes.
Outside of those large cities, however, others are seeing even higher rent spikes. Metro areas that ranked above Austin in one-year increases include those like Kansas City, MO with a 112% change in rent since last August and Tucson, AZ with a 124% change.
The data reflects large apartment communities, single-family homes and 2-6 unit buildings.