Get connected with our daily update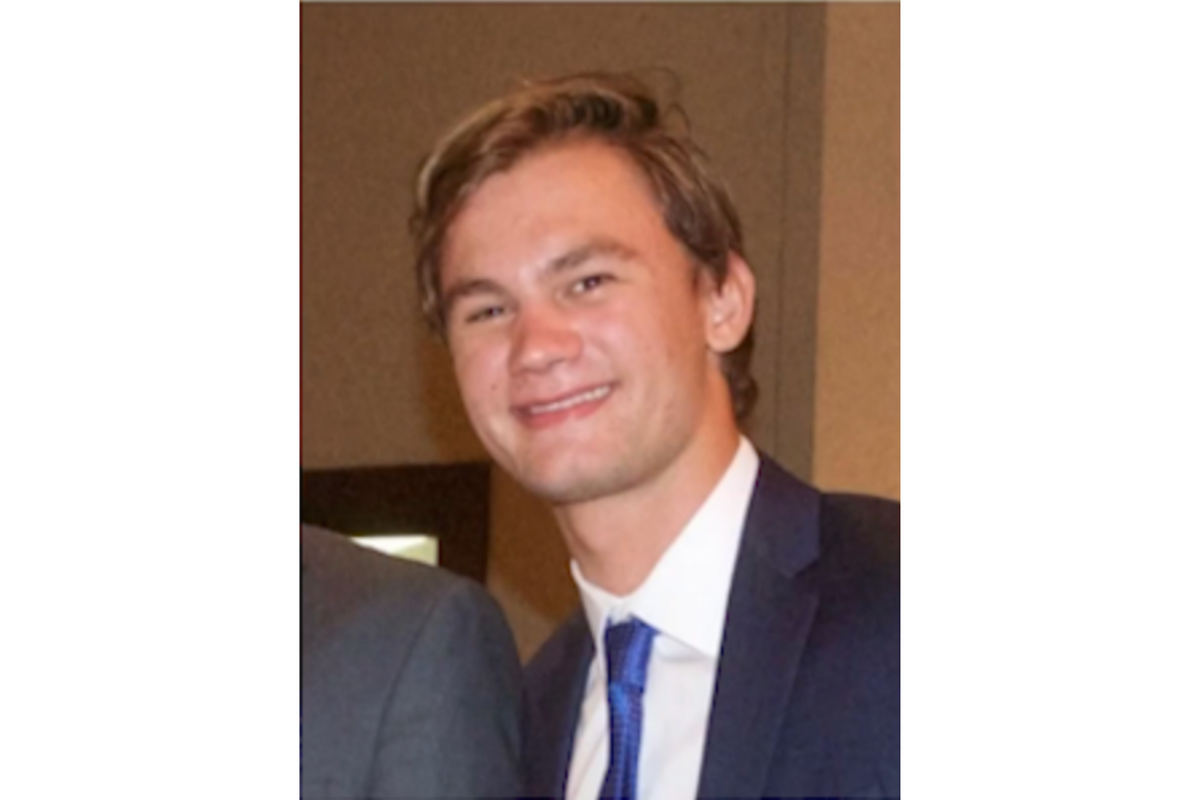 It has been exactly a year since Texas State University student Jason Landry went missing on his drive home from San Marcos to the Houston area, crashing his car and leaving all of his personal belongings behind.
---
Search parties have covered tens of thousands of acres near where his car was found in Luling ever since, to no avail. After more than 1,336 miles covered and 2,600 hours spent on the case, the Caldwell County Sheriff's Office and Texas Search and Rescue said they still had no concrete answers.
A timeline of events leading up to today:
​Dec. 13, 2020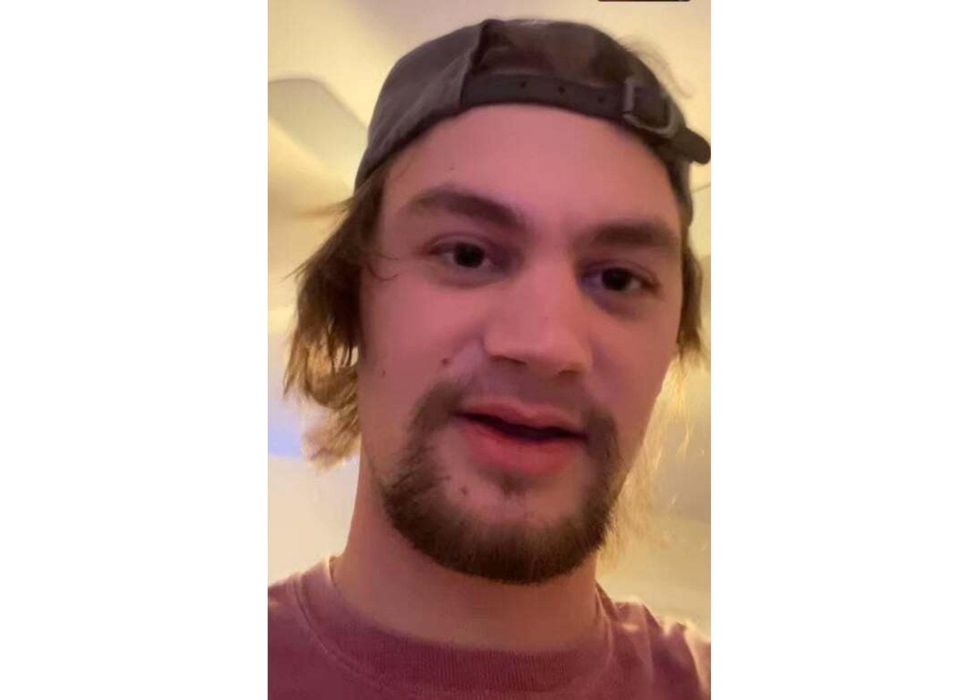 The missing Texas State student has since been featured on the 'True Crime' podcast.
Using Landry's phone and computer data, investigators have concluded that he left his San Marcos apartment to head toward Missouri City, Texas around 10:55 p.m. and made it to Caldwell County around 11:07 p.m. Landry continued south and entered Luling at 11:24 p.m.

Shortly after entering Luling, Landry stopped using his Waze navigation app at the intersection of Hackberry and Austin streets to open up Snapchat. It's believed that Landry continued straight at the intersection, however, his digital footprint stops there.
Landry's Nissan Altima was discovered, totaled, on far-off Salt Flat Road with his wallet, phone and personal belongings inside. The keys were still in the ignition, headlights still on, while a trail of items was found around 900 feet away: a backpack containing his laptop, gaming equipment and a small amount of marijuana; toiletries, a baseball cap, a container with his dead betta fish, a wristwatch and the clothes off Landry's back despite the freezing temperatures.
Landry was nowhere to be found.
​Dec. 14, 2020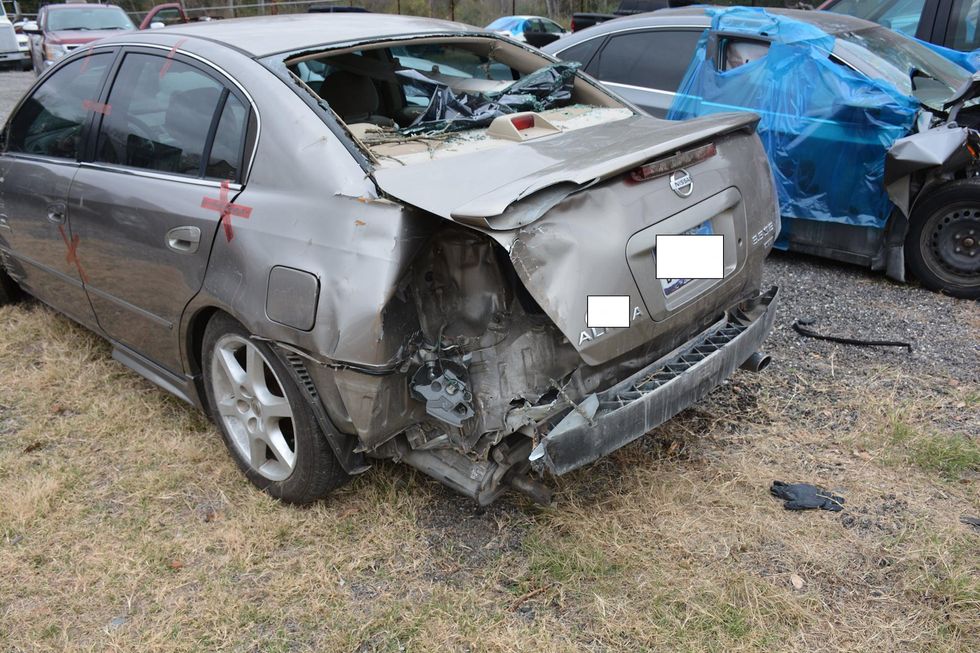 Wood was found embedded in Landry's car, leading investigators to believe he crashed into a tree.
(Caldwell County Sheriff's Office)
The 21-year-old's father, Kent Landry awoke to a call at 2 a.m. to hear about the wreck and his son's disappearance. The father rushed to the scene, finding his son's signature Spongebob socks and a few bloody articles of clothing strewn across the road.

Searches began that day and continued for nine days straight.
​Dec. 17, 2020
Four days into the search party, Landry's parents began to grow increasingly worried about his safety, telling local outlets that some had asked if their son could possibly be in hiding out of fear of admitting he had wrecked the car.

"I can't imagine that would be true," Kent said. "If it is true, don't worry about that. The car is just a stupid car. We love you. Call someone. Call the police. Come home. We just want you home."
​Dec. 20, 2020
Southminster Presbyterian Church in Missouri City held a prayer vigil for the missing student a week after he was reported missing.

​Jan. 29, 2021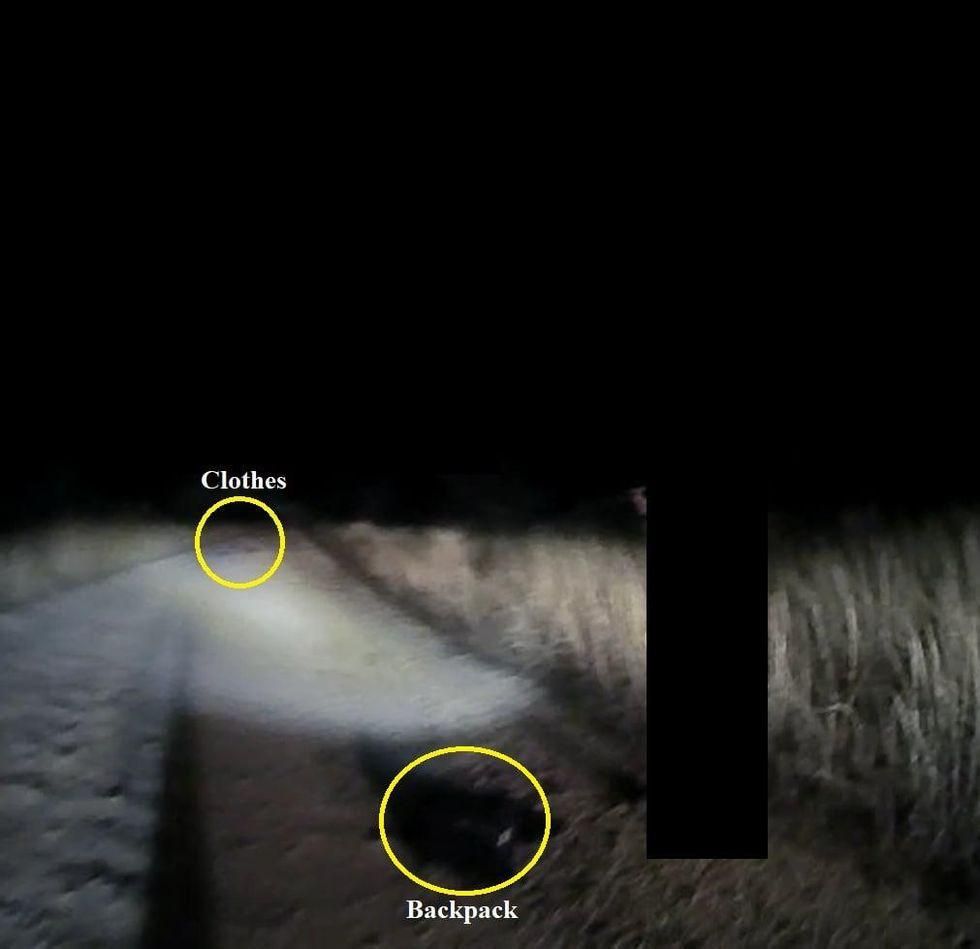 Landry's backpack and clothes were found around 900 feet from his crashed car. (Caldwell County Sheriff's Office)
Investigators obtain data from Landry's cell phone and other devices, as well as release photos and new details from the scene.

​Feb. 25, 2021
Texas Search and Rescue, or TEXSAR, begins a three-day search with more than 100 volunteers covering 31,680 acres and dedicated aerial views.
With an hour gap between losing signal and Landry's car being found, plus no sign of foul play, Kent tells Dateline NBC that "anything is a possibility."
​May 17, 2021
Almost six months after his disappearance, the Landry family announced they were offering a $10,000 reward to anyone who could provide info leading to an answer. The family posted the announcement on Facebook with a message:

"This offer requires that the information provided by the claimant is the direct and proximate cause of the location and return of Jason Landry. The information must be specific, adequate, timely and actually used by law enforcement, search agencies or other appropriate entities to find and return Jason to his family. The successful claimant must provide sufficient and clear written details that enable search and law enforcement teams to locate and return Jason."
​Oct. 11, 2021
Six searches and 31,000 acres later, investigators and Texas State Criminology researcher Dr. Kim Rossmo worked together to create a drone imaging program that can detect anomalies and isolate color variations to aid in the search.

Investigators said they were using the program to isolate the color white to find bones after non-human bones were found in a previous search. Researchers were able to find 86 points of interest.
​Oct. 16, 2021
The most recent search took 50 volunteers, TEXSAR and the Caldwell County Sheriff's Office back to Salt Flat Road to investigate the points of interest from the program. Flooding and thick brush in the area made it difficult to find signs of Landry.

​Nov. 16, 2021
Kent spoke with podcast host Tyler Feller to give an update on the case nearly a year later. In addition to sharing his heartache over fear of his youngest son's safety, Kent shared a few new details.

According to Kent, only one photo was taken of the wrecked car that evening and it was found on Landry's phone, making him question whether or not law enforcement has done its due diligence.
Kent also mentioned that the Caldwell County Sheriff's Office did not grant the investigation a geofence warrant, which would identify "cellphones (that) were active in the immediate area of Jason's disappearance" to "help the PIs to identify potential suspects and witnesses."
Additionally, private investigator and former FBI agent Abel Pena of Project Absentia said they have reason to believe Landry was not alone at the time of his disappearance and a geofence warrant would open a "trove of information." In response, a Change.org petition was started to gather 15,000 signatures in hopes of getting the warrant granted.
Dec. 13, 2021
On the anniversary of the tragic event, FOX reported that the Caldwell County District Attorney and the Senior Counsel for the Texas Attorney General's Cold Case and Missing Persons Unit will meet to discuss the case next month.
Investigators are still accepting any information that could lead to locating Landry. If you have any information that could be of use, contact Caldwell County Sheriff's Office Captain Jeff Ferry at (512) 398-6777 ext. 4504 or Jeff.Ferry@co.caldwell.tx.us.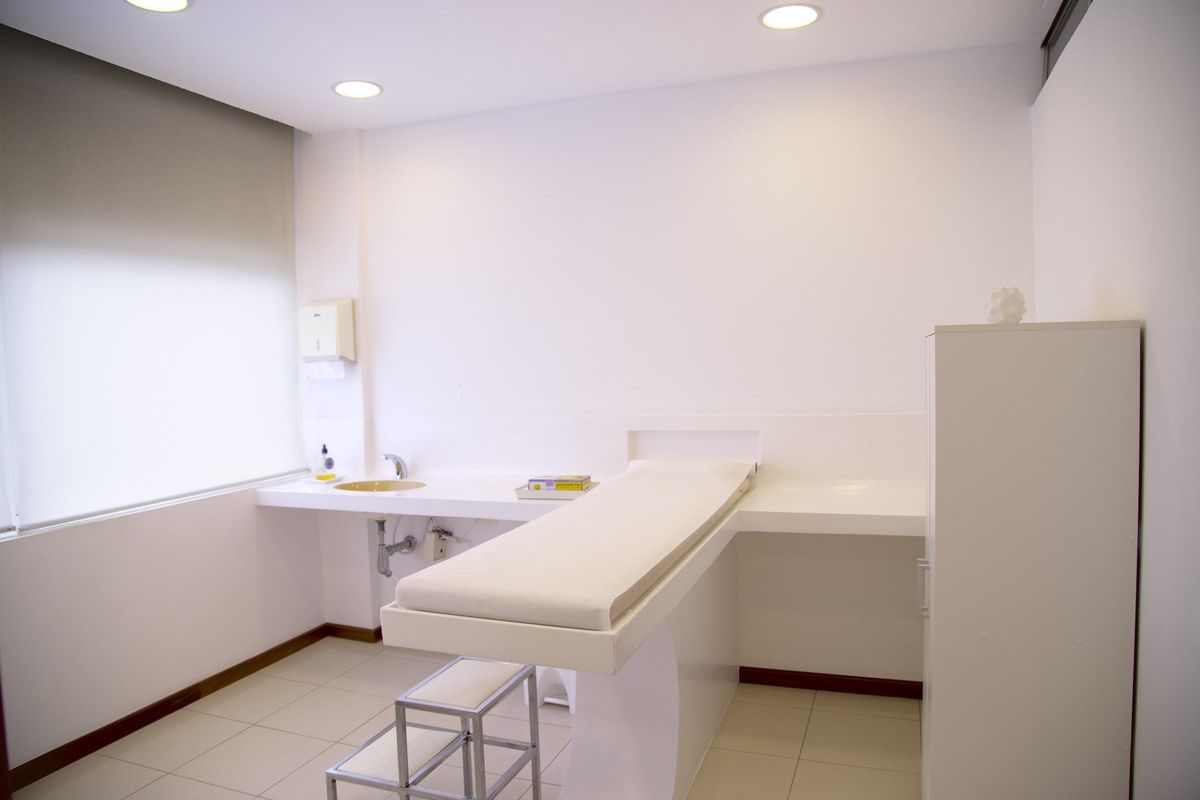 Austin Nicholson was ahead of the curve when he got his vasectomy in September 2021, saving himself a long line as Austin-area doctors say the demand for sterilization has seen a "significant" spike since Roe v. Wade was overturned on Friday.
Nicholson, 25, said he would prefer to adopt children, had felt the Supreme Court decision coming for a while, and, wary of the consequences, he decided to pull the trigger and make an appointment.
"A big part of it was the political climate. We could both potentially face consequences and she would definitely face more consequences, which I also personally would not want," Nicholson said. "I didn't want to be stuck in Texas and have a potential abortion on the mind when it's illegal."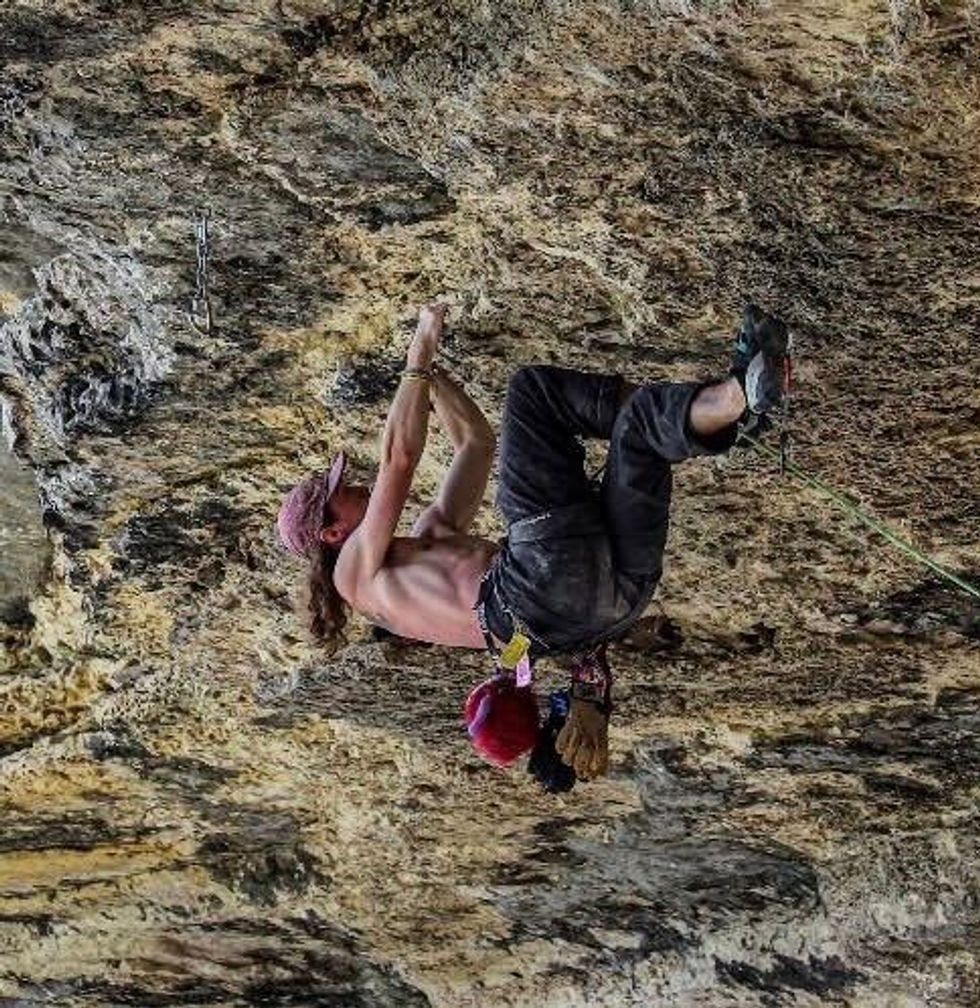 (Austin Nicholson)
According to vasectomy specialist Dr. Luke Machen of Austin Fertility and Reproductive Medicine, the clinic received over 150 vasectomy appointment requests combined on Friday and Monday following the ruling. Typically, the clinic performs 45-50 vasectomies per month.
The Austin Urology Institute reported that they received about 70 calls in the first hour after the ruling was released. OBYN at Women's Health Domain reported receiving over 100 requests from women interested in getting their tubes tied.
"I would say a significant number of patients who scheduled recently have mentioned the Supreme Court case," Machen said. "A lot of guys have said they were thinking about having a vasectomy over the last year or so, and the ruling was the final push to get it done."
The average patient at Austin Fertility who receives a vasectomy is about 37, though Machen said he has started to see an increased number of patients with zero children choosing to get a vasectomy. While they put together a study, Machen expects demand for the procedure to plateau but stay higher than before the ruling.
Machen said vasectomy is the most effective form of permanent birth control, requires only about a week of recovery time, is reversible with success rates of up to 95% and has no effects on sexual function or testosterone.
Nicholson said the procedure was less than $700, he was never in any pain, had very little recovery time and has never regretted the decision—in fact, he has happily recommended the procedure to friends.
"It helps me feel better knowing that I won't put a woman in that situation where she'd have to be faced with a potentially life-altering decision, or consequence even," Nicholson said. "I actually have had three of my friends ask me questions about it and tell me that they were considering it."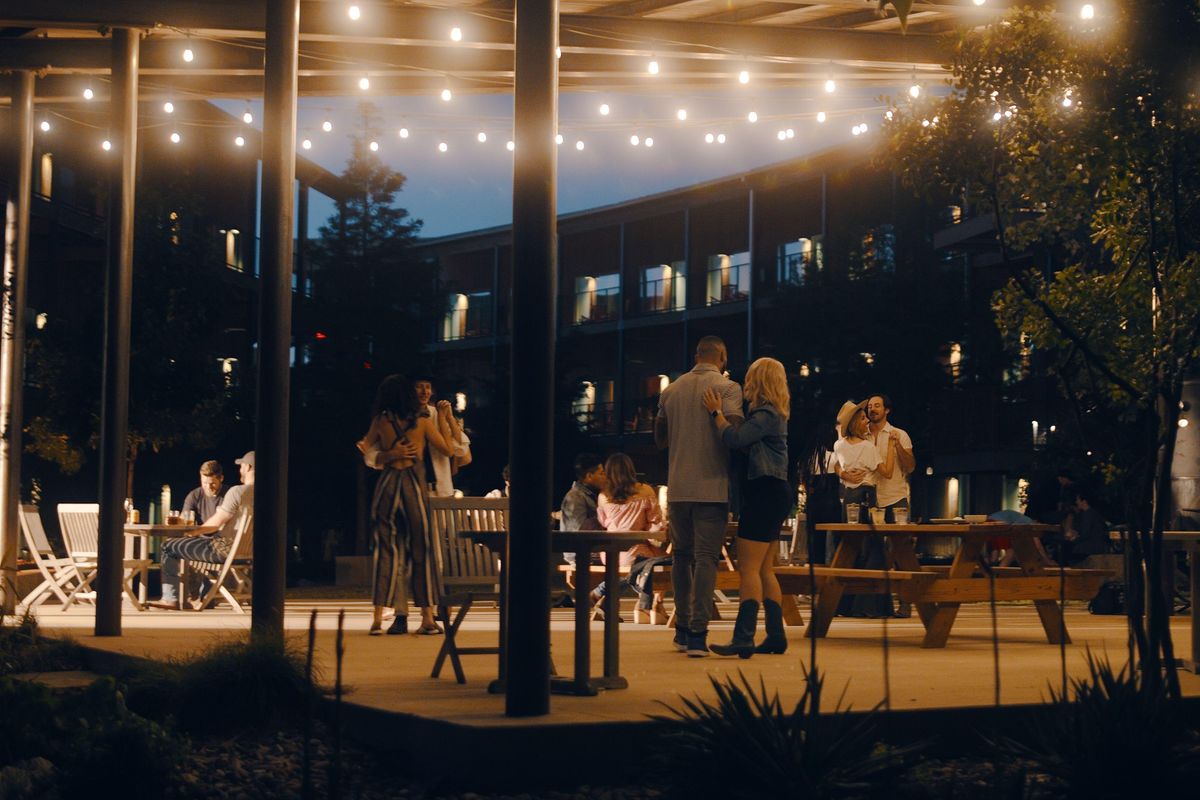 Live music and beer? Say no more. With a location in Austin, and others throughout Texas, the court hotels by the Valencia Hotel Group have a new offering for weekend stays: Live Music & Longnecks.
Enjoy live music all weekend long and check out the hotels' state-of-the-art amenities between sets. Make a splash in the pool, enjoy outdoor fire pits, or challenge your friends in a yard game while enjoying a weekend full of live music! Did we mention the package includes deluxe accommodations and a bucket of beer? Oh, and if you needed more convincing, this pet-friendly hotel means the whole family can join in on the fun.
The hotels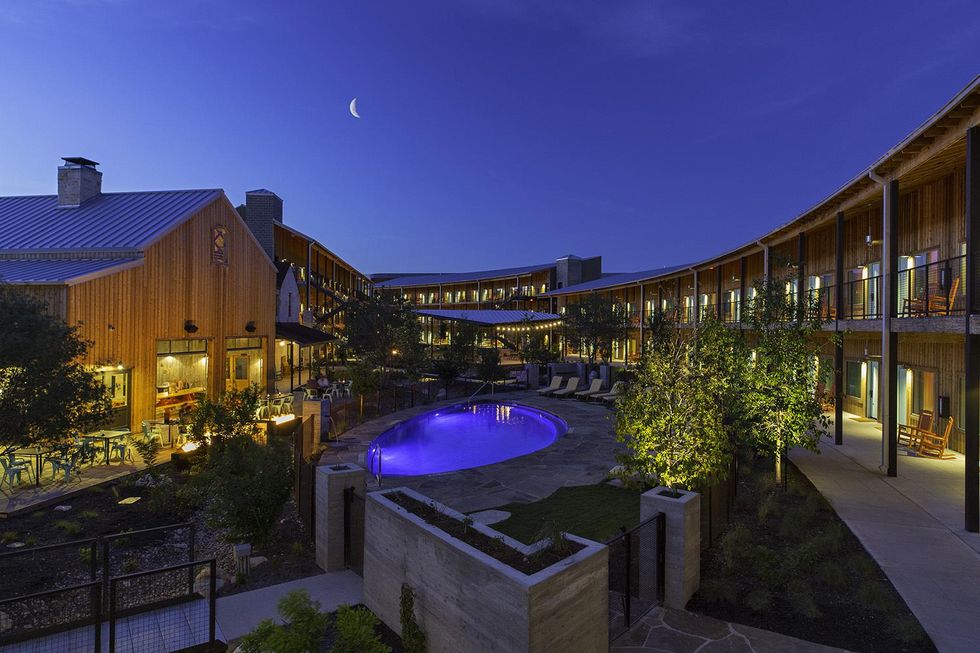 Explore any of the Court Hotels by Valencia Hotel Group for a memorable escape. Each property offers a unique experience remnant of yesteryear but with all of the modern amenities that make for a fun and comfortable stay. With acres of landscaped courtyards, relax and unwind in an outdoor environment perfect for doing everything or absolutely nothing at all. With locations in Austin, College Station, Irving, and Lubbock your urban retreat has never been so close.
The music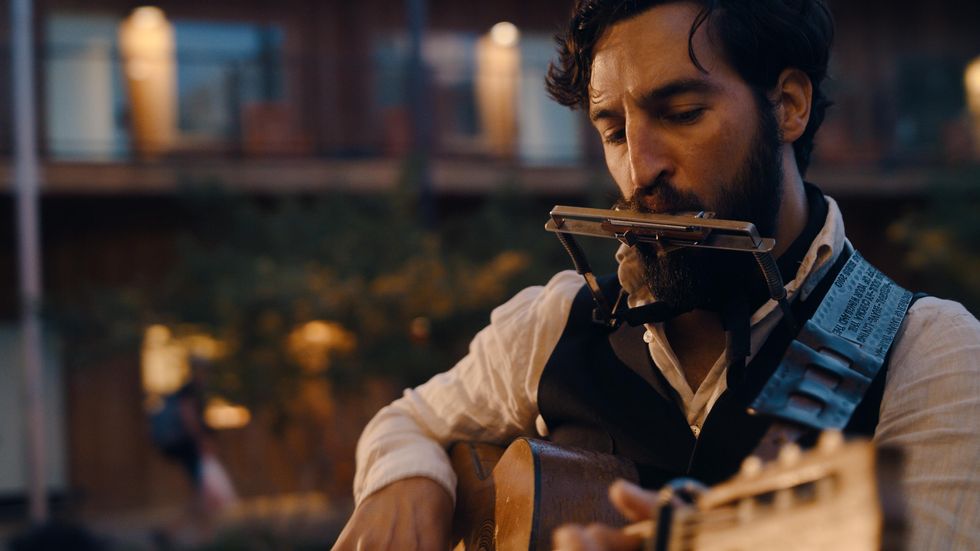 Locals and travelers alike are invited to enjoy the deep roots of Texas music all summer long with a robust lineup of live performances. From the banks of the San Antonio Riverwalk to Irving's manicured streets, Valencia's hotels are a place to gather and reconnect, offering uniquely Texan settings for the weekly performances.
"We're proud of the community we've fostered among Texas musicians and the many rising stars who perform at our properties," says Amy Trench, corporate director of brand marketing & PR for Valencia Hotel Group.
In Austin, you can catch good ol' fashioned Texas country by Drew Moreland and Clayton Gardner, bluegrass by Reagan Quinn, and much, much more.
With unique programming at each of Valencia's properties, there's something for everyone to enjoy all summer long.
The perks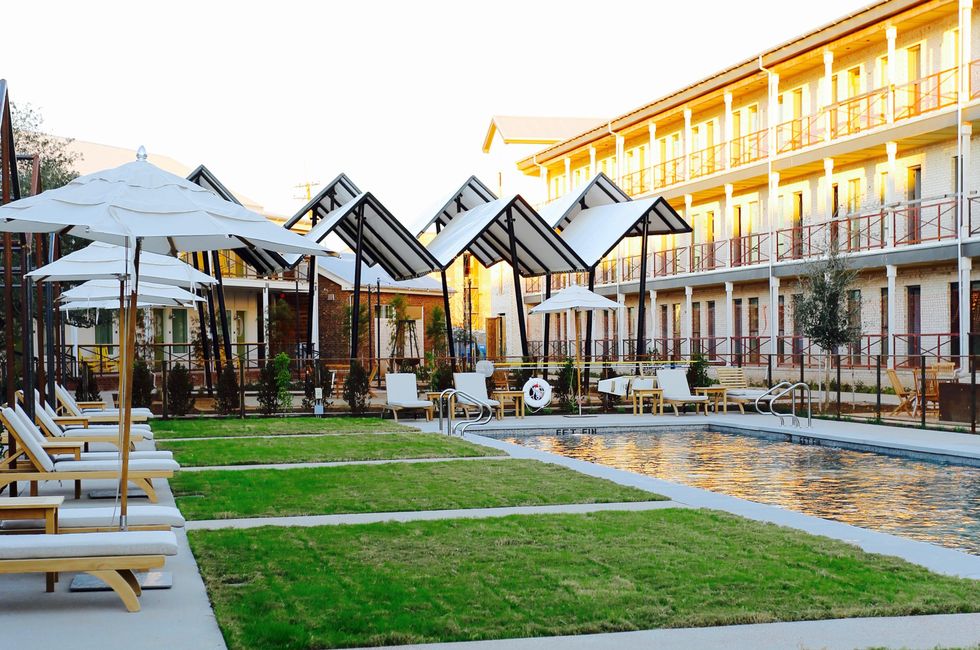 If you're a Valencia Hotel Group Rewards member, the perks are plentiful. Enjoy up to 10% off the Best Available Rate, and for a limited time, members can save up to 15% off a stay of 2 nights or more, for select stays in 2022.
But that's really just the beginning. At select locations, you can enjoy discounts on weeknight stays, a complimentary third night, or curated packages for a romantic getaway or a night of watching the Verde at Q2 Stadium. You'll also find special rates for AAA and AARP Members, educators, and front-line heroes including military, law enforcement, fire, and rescue workers.