Get connected with our daily update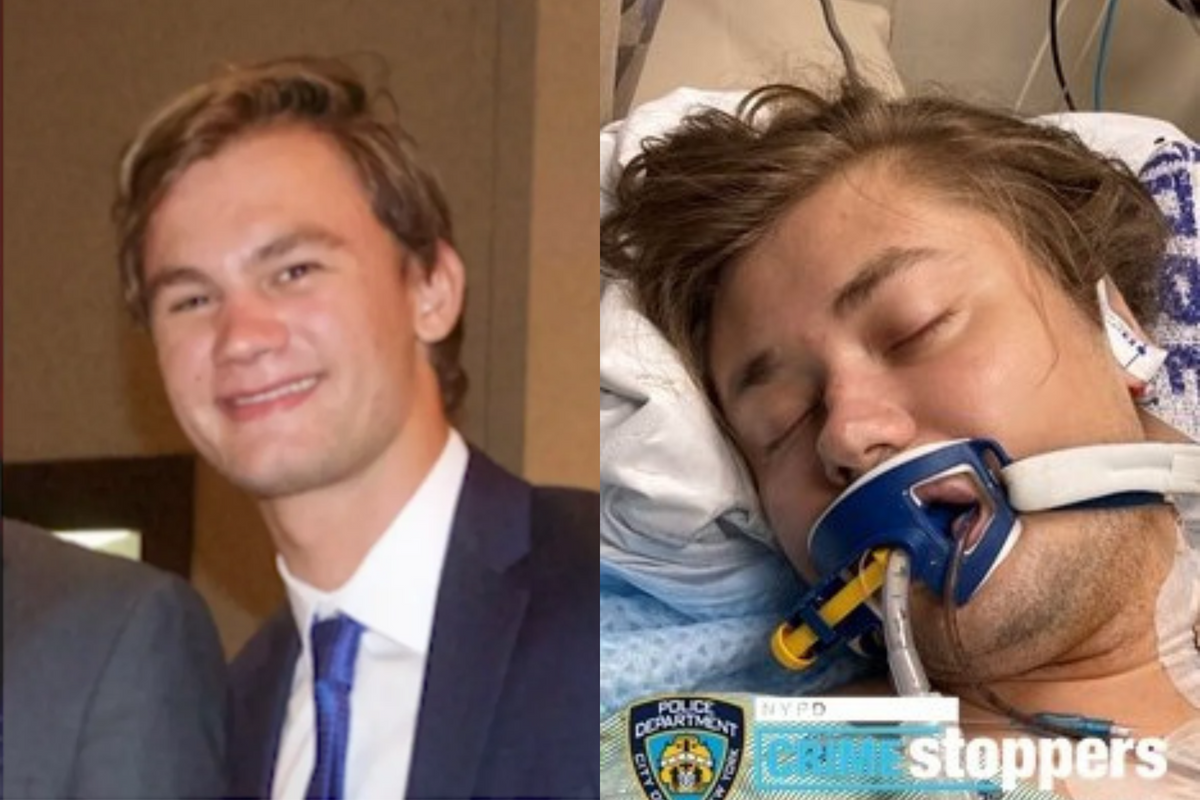 New York and Texas authorities confirmed the man found in the Bronx on Friday is not Jason Landry, the Texas State student who went missing in December 2020.
---
The New York Police Department asked for help identifying the man in a tweet on Tuesday night after he was discovered unconscious with no I.D. near University Avenue and Reservoir Avenue in the early morning hours last Friday.
Landry's family and the Texas Attorney General's office had sent over the "necessary" I.D. information to NY detectives, who denied connection between the two on Wednesday.
🚨HELP US IDENTIFY THIS MAN! On 7/22/22 at 6:33 AM, near University Ave & Reservoir Ave in the Bronx, this person was discovered unconscious & unresponsive in the streets with no apparent injuries. He did not possess any ID. Have any info? Contact @NYPDTips at 800-577-TIPS pic.twitter.com/vKSQNPwhRq
— NYPD NEWS (@NYPDnews) July 27, 2022
Landry, who was 21 at the time, went missing while on his way home to the Houston area for winter break more than a year and a half ago, when law enforcement found his car totaled with keys still in the ignition near Luling.
Law enforcement found all his personal belongings, including his wallet and phone, but no sign of Landry himself or signs of a struggle. Several searches were conducted, some using cell phone tracking data of his last movements.
Click here to view a complete timeline of events leading up to Landry's disappearance.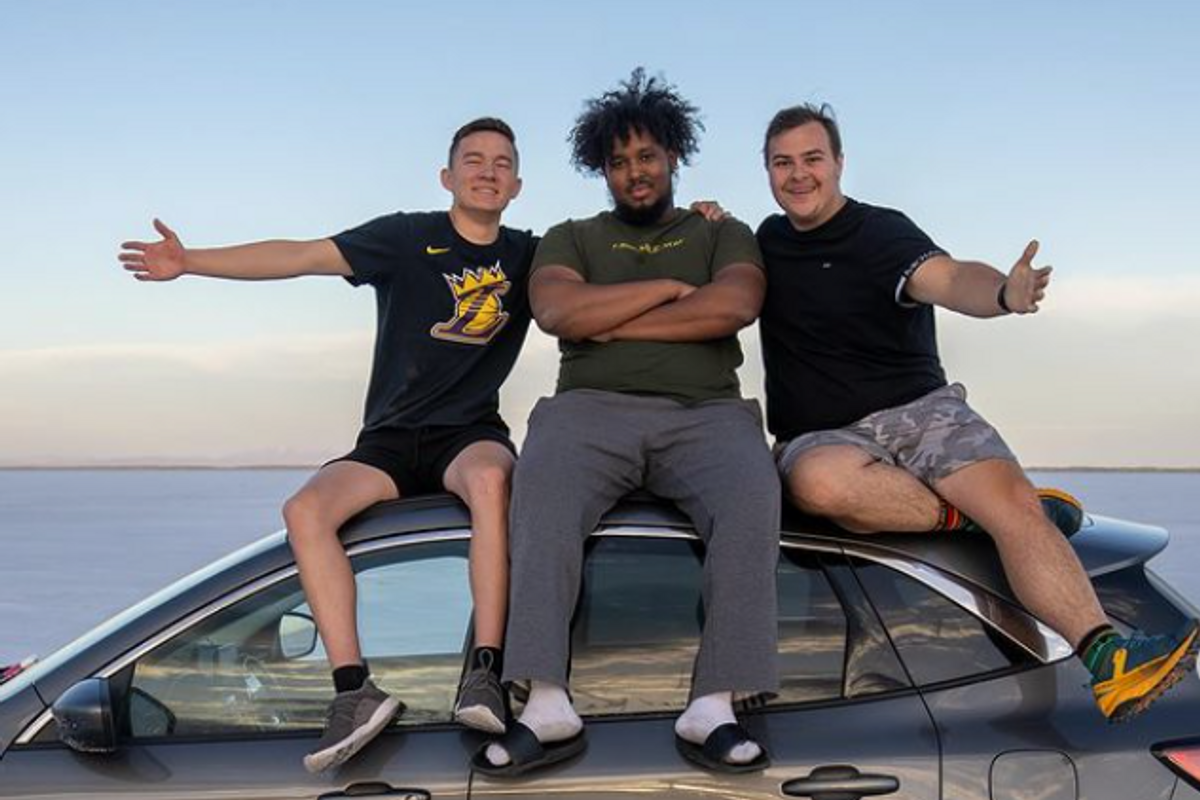 After more than 7,200 miles, 120 hours in the car and spending $12,000 on food, gas and airfare, Austinite Peter McConville now holds the world record for fastest visit to all 50 states.
McConville, along with friends Pasha Krechetov and Abdullahi Salah, completed the trip in five days, 13 hours and 10 minutes for his YouTube channel. The previous record, five days, 16 hours and 20 minutes, was held by Thomas Cannon and Justin Morris.
The trio started in Vermont on May 13, snaked through the continental U.S., hopped on a plane from Washington to Alaska, then Alaska to Hawaii, completing the trip to a round of applause on the plane for breaking the record.

"It finally started to hit me that not only were we really going to break this, but even with all the tiredness and the discomfort, this is definitely one of the best experiences that I have ever had," McConville said in the video.
Their trip will not be recognized in the Guinness Book of World Records, as McConville explained that cannonball runs are no longer accepted for being "too dangerous" in 1996. The group's achievement will be recorded by the All Fifty States Club.
Along the way, they visited landmarks like Times Square, Mount Rushmore, Anish Kapoor's Cloud Gate a.k.a. the "Bean" in Chicago, Bonneville Salt Flat and the Grand Canyon.
However, the rest of their trip was spent cutting bathroom, food and gas breaks to as short as possible. The trio was only able to shower once during the entire journey to make it.

After taking home the gold, McConville and his friends spent two days living the island life before heading back home.
"This is by far the hardest, craziest video I've done," McConville said. "I've always wanted to break a world record."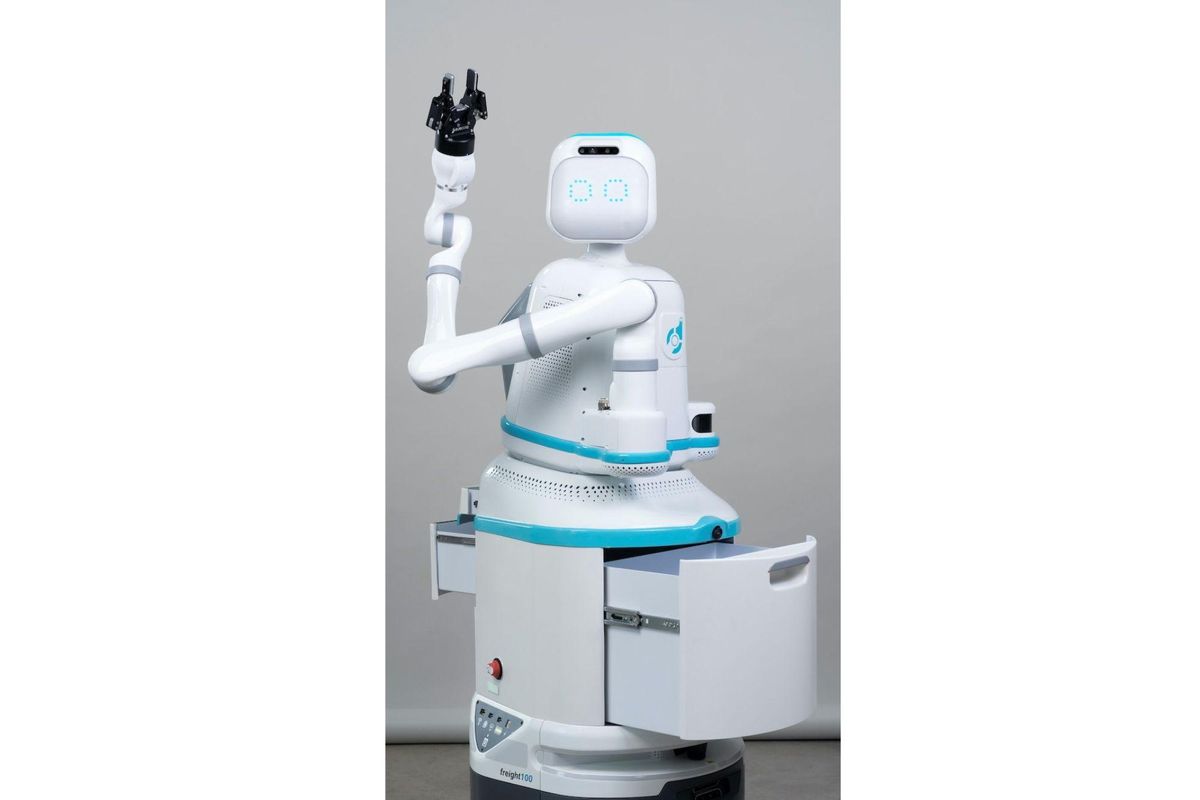 Founded in 2017 by University of Texas at Austin research scientist Andrea Thomaz and Vivian Chu, an alum of Google and IBM, Diligent Robotics aims to offload non-patient tasks from hospital workers.
It's accomplished through Moxi, a robot that carries out key tasks around a hospital like delivering lab samples and picking up pharmacy prescriptions. Moxi is in hospitals across the country, including Dell Children's Medical Center in trial years for the bots.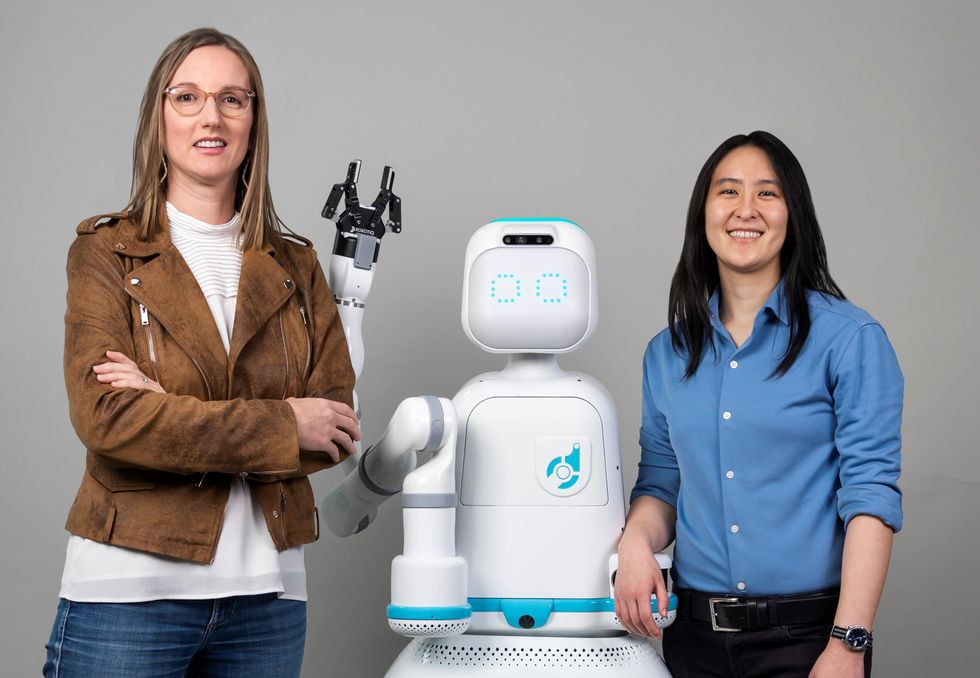 Christy Warring, director of marketing and PR at Diligent Robotics, said that operation departments at hospitals have started reaching out with interest in having Moxi join the team. Previously, they had more commonly heard from the innovation department.
"It's like, hey, this used to be a really fun innovation project," Warring said. "Now, it's like, we need you. This is something we have to have. So it's really moved from an innovation to a necessity in hospitals."
While Moxi has an important role, the robot is undeniably cute, providing a warm expression resembling Eve from WALL-E. The team didn't want to just make a box that carries items across the hospital, but a robot with a demeanor, an arm of sorts and a height around 4'11.
"They wanted to create a robot that felt like it belonged in your environment, but not something that would take over your environment right?" Warring said. "Moxi is never going to do patient care. So that was very deliberate."
Of course, Moxi needs time to train just as anyone else doing the job. Over the course of six to 12 weeks, Moxi becomes skilled at maneuvering its way to an elevator, badging into rooms and learning its way around a hospital so that nurses can save themselves time.
"They understand that Moxi can come in here, and actually reduce those routine tasks so that you don't actually need your nurses to have to go deliver those lab samples or pick up those pharmacy prescriptions," Laxmi Shetty, chief of people at Diligent Robotics said. "That's the importance of giving them that time back so that they can focus on patient care. And a lot of the time, that's what brings them joy— the impact that they're having on their patients."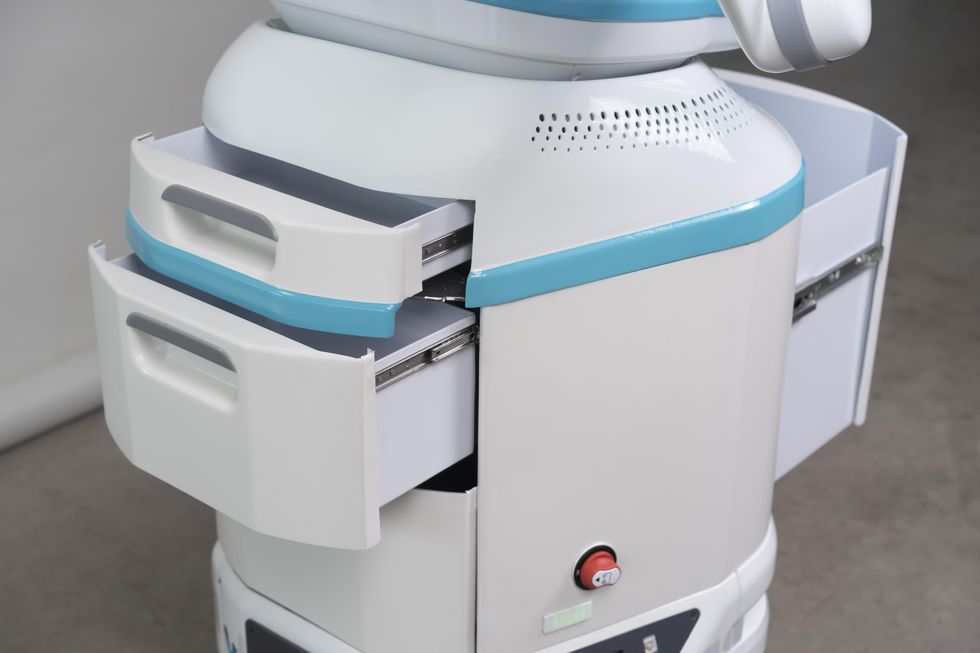 Moxi comes at a time when the stress of working in a hospital, especially during the COVID-19 pandemic, has led to burnout among nurses and staffing crises across the nation. So Diligent Robotics sees room for relieving hospital workers of some tasks.
"They're hearing their nurses, their clinical staff and what they're feeling and thinking about how do we supplement this? How do we support our team and support retention?" Shetty said. "Moxi is that solution."
Going forward, the company is in "hyper-growth mode," Shetty says. Earlier this year, Diligent Robotics received funding from Tiger Global and some other key investors for $30 million. With about 100 people at the company currently, Diligent Robotics is aiming to reach up to 200 by the end of the year and are hiring across all departments with some positions in Austin and in their other markets.
As they look to expand, Moxi continues bonding with patients and healthcare workers alike.
"I've heard several people say they'll walk by Moxi in the morning, 'Good morning, Moxi' like talking to the robot. Moxi is truly part of the team," Warring said. "So I think it's been fun for Andrea and Vivian, just to watch their vision of having a robot interact with humans like actually come to life."