Get connected with our daily update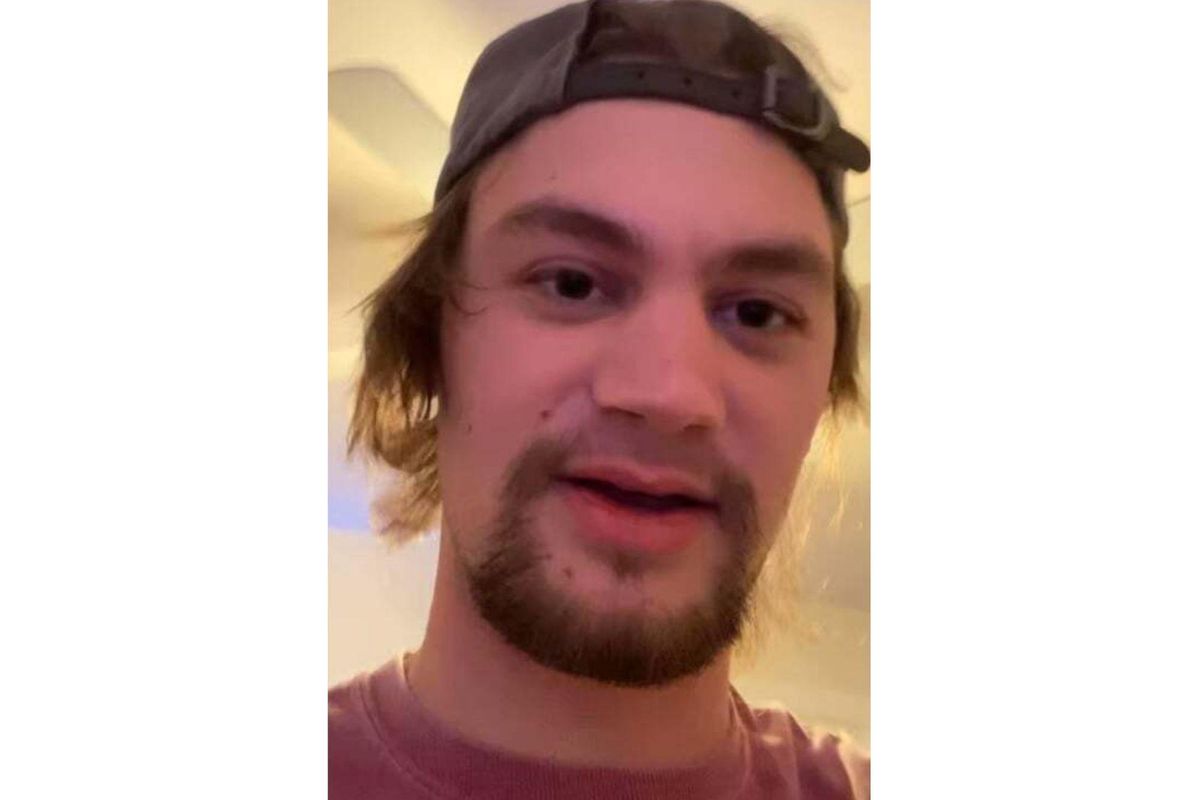 Jason Landry, the 21-year-old Texas State student who went missing four months ago, is still nowhere to be found.
---
Despite numerous search efforts, no trace of Landry has been found since his car was found crashed in the Luling area on Dec. 13.
Landry's case has been featured on Dateline and local news outlets across Texas in the months since he went missing. Most recently, podcast True Crime Chronicles released an episode dedicated to Landry this week.
The podcast features Landry's father Kent Landry, who said that Jason was getting his footing at Texas State and hoping to make it into the prestigious sound recording technology program before he went missing.
The podcast, that sits among other cold cases and stories on seriel killers, dives deep into the details surrounding that December night—including the window between when Landry's phone records stopped and his car was found crashed after appearing to hit two trees on the isolated Salt Flat Road.
Landry was on the way home from Texas State to Houston to celebrate Christmas, but appeared to make a detour along the way.
Investigators believe that Landry hit two trees and later a barbed wire fence after over-correcting on the gravel road.
Perplexingly, Landry's keys were still in the ignition, his car's headlights were still on and the passenger door was locked. His phone and wallet were found in his car, while a backpack with his laptop, gaming equipment and a small amount of marijuana were found 900 feet away. Alongside the backpack were toiletries, a baseball cap and a container of his dead betta fish, while some of his clothing including a shirt, shorts, underwear and a wristwatch were spread further along the road.
Investigators think that the clothes found were worn by Landry prior to the crash, although they could have also been packed beforehand. Despite the crash, there was no blood found in the car, but a small smear of blood was found on his shorts.

Kent Landry said that head injuries could have made him confused as he left the scene of the crash.
"It's possible that you're out of your mind and you think you're hot but you're cold," Landry said. "Did he change clothes? I don't know. I just have images of my child in the middle of the road in the country looking for help."
There are no leads on the circumstances surrounding the case, though it appears that the crash was a one-car collision. No sign of foul play has been found, KHOU reporter Grace White said on the podcast.
"It's just one of those situations where you don't know which direction to go," White said. "It's not even fair to call it a crime scene because we don't even know if a crime occurred."
Thousands of investigators and concerned citizens have pitched in to try to find Landry since he went missing. Search and rescue efforts lasted for nine days after he went missing, and a new three-day search was revamped with over 100 Search and Rescue crew members in late February.
According to the podcast, searchers found a glimmer of hope last week when cadaver dogs led them to a pond near where Landry went missing. The pond was drained, but nothing was found.
Kent Landry said that the family can only hope for more leads as they continue to search for their son.
"To think missing a turn could lead to something like this, it's beyond description," Kent Landry said. "It's a bad dream that we keep hoping we wake up from."
The requests for continued search efforts have been conducted through the Caldwell County Sheriff's Office. Anyone with tips or information regarding Landry can call 911, contact the office at 512-398-6777 or email Detective Jeff Ferry at jeff.ferry@co.caldwell.tx.us.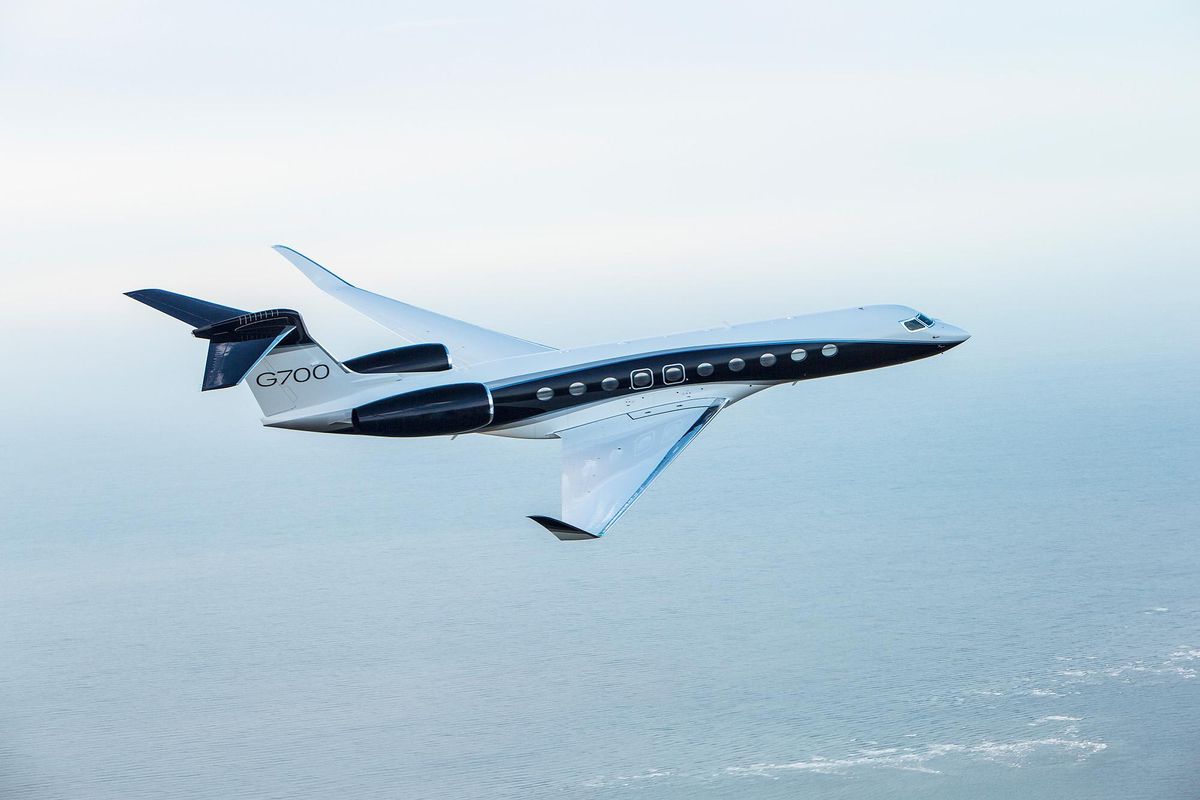 Elon Musk has placed an order for a new, top-of-the-line private jet: a Gulfstream G700, Austonia has learned. Delivery is expected in early 2023.
Billed as offering "the most spacious cabin in history," the aircraft seats 19 and soars above the rest of us at up to 51,000 feet. Base price: $78 million.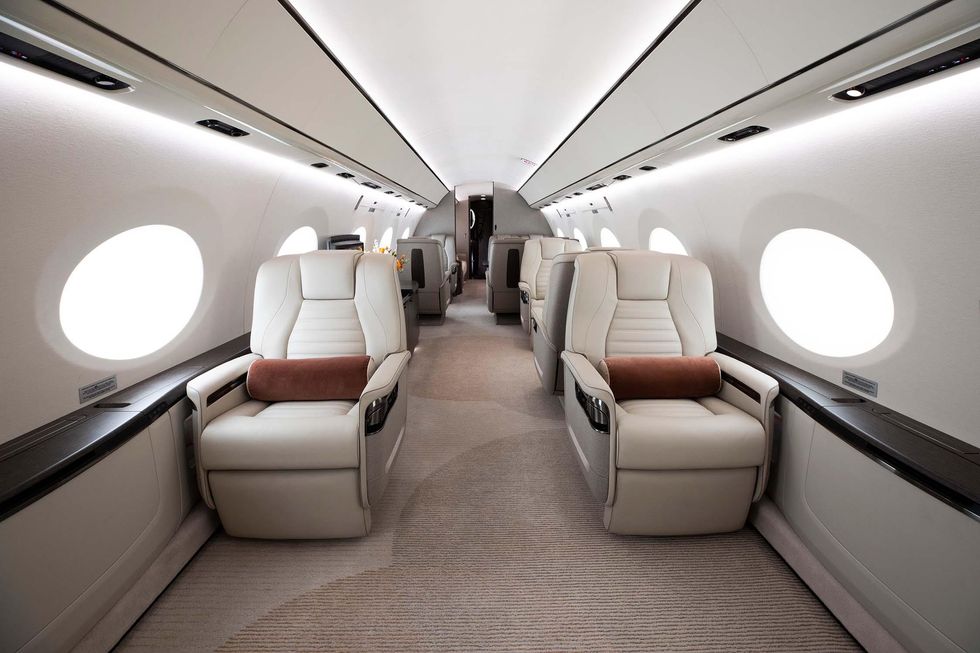 The Gulfstream G700 was awarded the 2022 International Yacht & Aviation Award for excellence in cabin design this year. (Gulfstream)
According to the Gulfstream website, the G700 can fly up to 7,500 nautical miles without refueling, enough range to fly nonstop from Austin to Hong Kong. Powered by two Rolls-Royce engines, it has its own Wi-Fi system, 20 oval windows measuring 28" x 21", and two lavatories.
The sweet new ride will replace his current top-of-line private jet: a 2015 Gulfstream G650, the aircraft that has been made somewhat famous by the automated @elonjet Twitter account, which tracks and reports his personal aircraft's movements using public data.
Musk has repeatedly championed "free speech" as a guiding ethic in his planned purchase of Twitter. Last December, Musk offered the teenager who built the @elonjet tracker $50,000 to shut it down, citing security concerns. It's still up.
According to the @elonjet account, Musk's jet last traveled to Austin, where it's been since June 23. The associated data says that his flight to Austin burned $2,573 worth of aviation fuel and discharged 4 tons of carbon dioxide.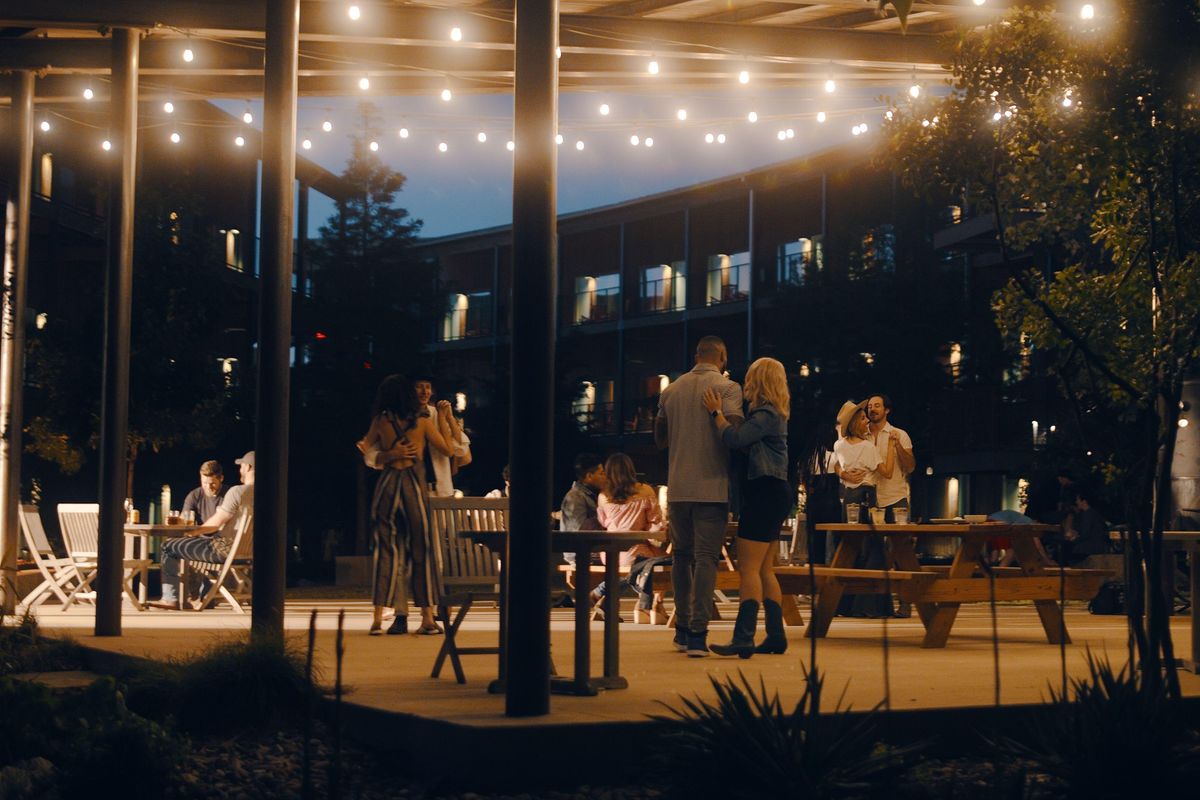 Live music and beer? Say no more. With a location in Austin, and others throughout Texas, the court hotels by the Valencia Hotel Group have a new offering for weekend stays: Live Music & Longnecks.
Enjoy live music all weekend long and check out the hotels' state-of-the-art amenities between sets. Make a splash in the pool, enjoy outdoor fire pits, or challenge your friends in a yard game while enjoying a weekend full of live music! Did we mention the package includes deluxe accommodations and a bucket of beer? Oh, and if you needed more convincing, this pet-friendly hotel means the whole family can join in on the fun.
The hotels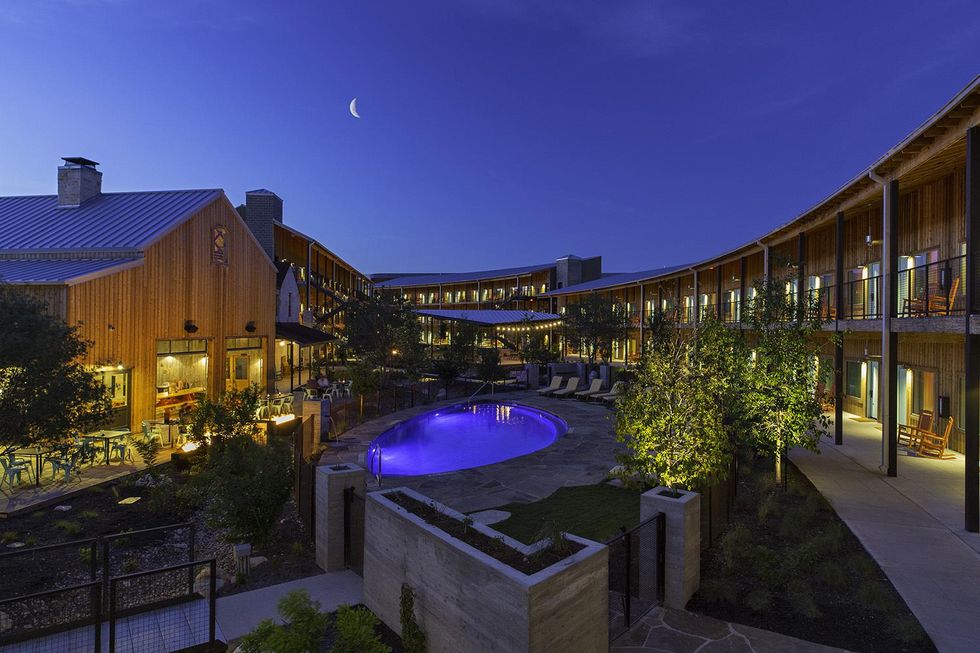 Explore any of the Court Hotels by Valencia Hotel Group for a memorable escape. Each property offers a unique experience remnant of yesteryear but with all of the modern amenities that make for a fun and comfortable stay. With acres of landscaped courtyards, relax and unwind in an outdoor environment perfect for doing everything or absolutely nothing at all. With locations in Austin, College Station, Irving, and Lubbock your urban retreat has never been so close.
The music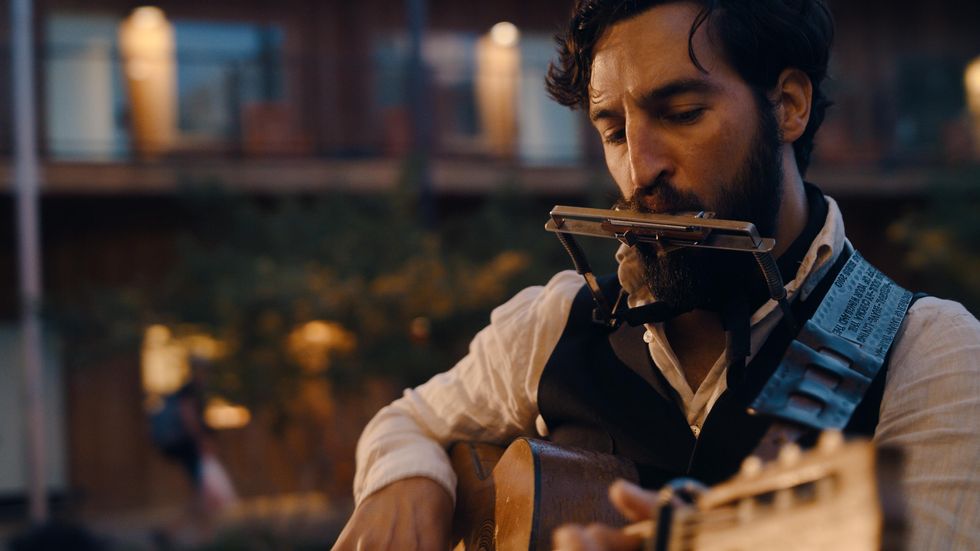 Locals and travelers alike are invited to enjoy the deep roots of Texas music all summer long with a robust lineup of live performances. From the banks of the San Antonio Riverwalk to Irving's manicured streets, Valencia's hotels are a place to gather and reconnect, offering uniquely Texan settings for the weekly performances.
"We're proud of the community we've fostered among Texas musicians and the many rising stars who perform at our properties," says Amy Trench, corporate director of brand marketing & PR for Valencia Hotel Group.
In Austin, you can catch good ol' fashioned Texas country by Drew Moreland and Clayton Gardner, bluegrass by Reagan Quinn, and much, much more.
With unique programming at each of Valencia's properties, there's something for everyone to enjoy all summer long.
The perks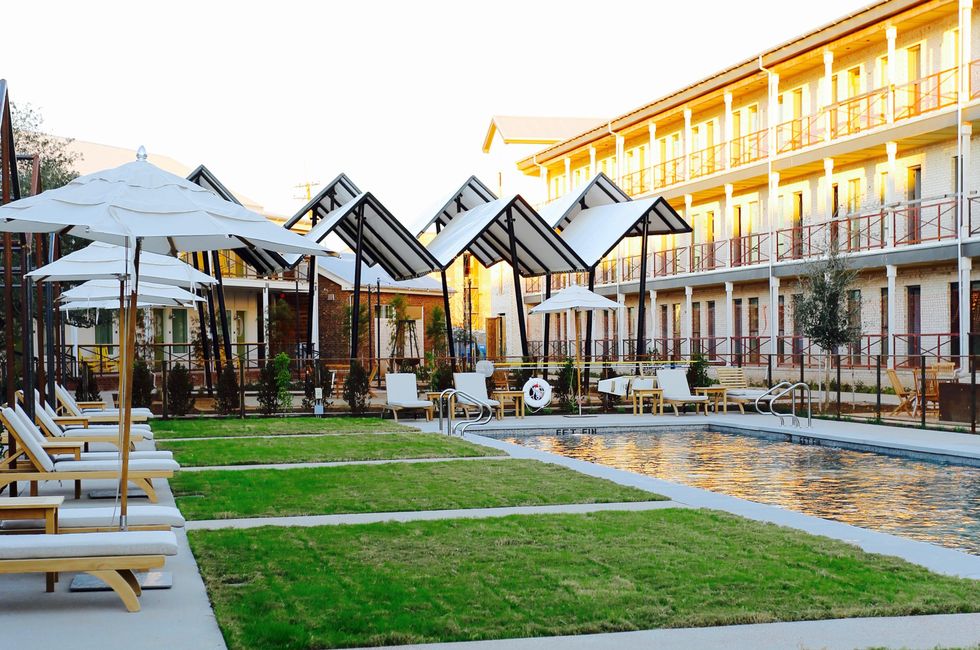 If you're a Valencia Hotel Group Rewards member, the perks are plentiful. Enjoy up to 10% off the Best Available Rate, and for a limited time, members can save up to 15% off a stay of 2 nights or more, for select stays in 2022.
But that's really just the beginning. At select locations, you can enjoy discounts on weeknight stays, a complimentary third night, or curated packages for a romantic getaway or a night of watching the Verde at Q2 Stadium. You'll also find special rates for AAA and AARP Members, educators, and front-line heroes including military, law enforcement, fire, and rescue workers.