Get connected with our daily update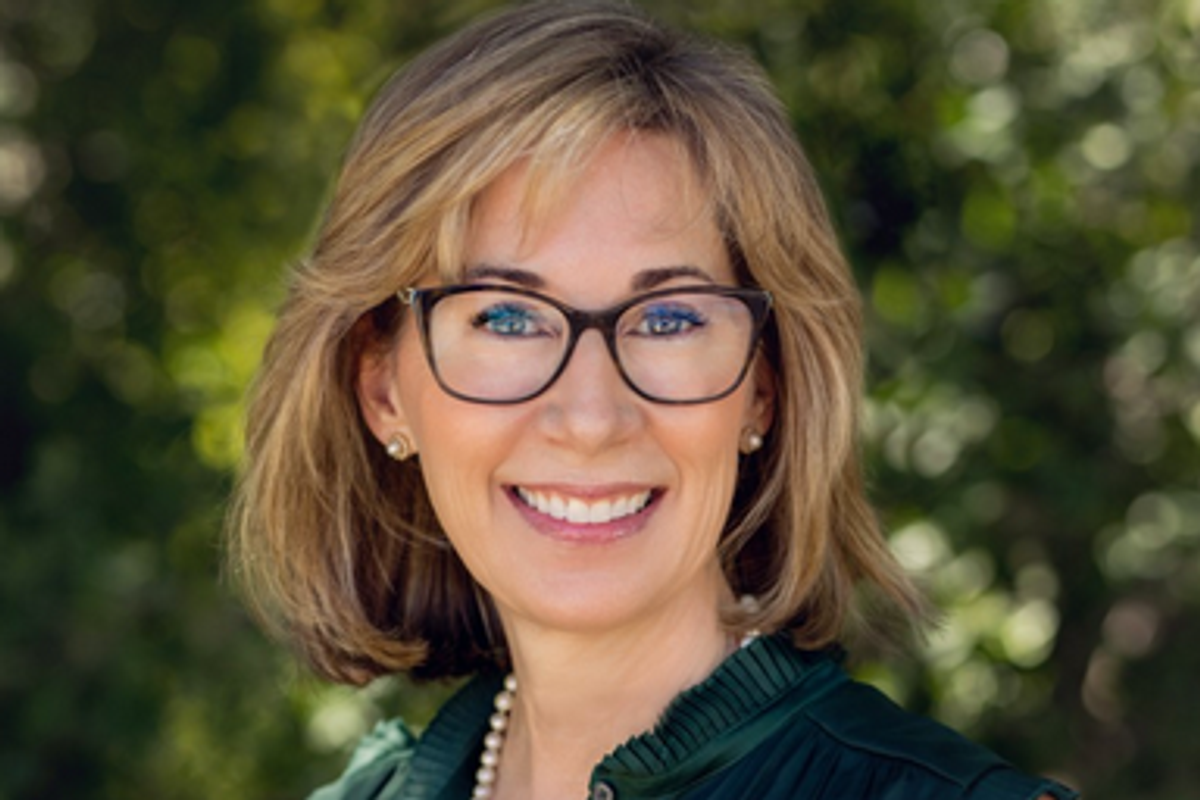 Austin's got its first mayoral candidate heading into the November 2022 race.
Jennifer Virden, a conservative real estate broker and general contractor who challenged District 10 Council Member Alison Alter last year, announced she is running in a series of tweets Monday.
---
As Mayor of Austin beginning in 2022, I'm going to lead and keep Council focused on what we are charged to do: competently manage and fund core municipal services, such as APD/AFD/EMS, water, waste, electricity, roads, and parks. (1 of 3)
— Jennifer Virden (@Jennifer4Austin) June 21, 2021
Virden's platform stands in sharp contrast to the direction of City Council in recent years, with four key planks, according to her campaign website:

Restore police budget cuts
End homeless camping
Increase the homestead tax exemption to 20%
End the land use code rewrite process
Austin City Council voted unanimously to cut the Austin Police Department budget last August, following mass protests against police violence and racial injustice. Members have spent years attempting to rewrite the city's land use code, which was last updated in the 1980s and is currently ensnared in a lawsuit. The city of Austin reinstated its homeless camping ban in May after a successful petition effort by the local political action committee Save Austin Now. Council approved a 20% homestead exemption
earlier this month
.
In addition to these issues, Virden tweeted that she would be a champion of parks and other green spaces, including the hotly debated Lions Municipal Golf Course, and "minimize the virtue signaling resolutions overwhelming our City Manager," if elected.
Regarding Muny, and our parks & nature preserves, there's a new, bona fide "Parks Lady" in town - me! I grew up in Austin & truly understand how our iconic parks & green spaces are a part of our DNA as Austinites - and I'm not just referring to neighborhood pocket parks. (2 of 3)

— Jennifer Virden (@Jennifer4Austin) June 21, 2021
Let's maximize our attention to those things and minimize the virtue signaling resolutions overwhelming our City Manager. Let's do this in 2022! 🏆🏆🏆 (3 of 3)

— Jennifer Virden (@Jennifer4Austin) June 21, 2021
Virden, a native Austinite, ran against Alter in the crowded District 10 council race last year. Both opposed the camping ban, but Virden clashed with Alter on other issues, including Project Connect, which Austinites overwhelmingly supported in the November election, and efforts to cut police funding. Virden forced Alter into a runoff, which she narrowly lost.

Although Austin mayoral and council seats race nonpartisan, Virden is a conservative candidate running in a very liberal city. Only 26% of Travis County voters supported Donald Trump in the 2020 presidential race. Alter highlighted Virden's donations to a Trump-affiliated PAC in the runup to the Dec. 15 runoff, telling the Austin American-Statesman, "I think that tells a lot about someone's character." A coalition of Young Republican groups also hosted a "statewide deployment" of Republicans to Austin to support Virden around the same time.
Virden has received endorsements from two former Austin mayors: Lee Leffingwell, a Democrat who served two terms from 2009 to 2015 and endorsed Virden as well as District 6 Council Member Mackenzie Kelly last year, and Ron Mullen, a former San Antonio police officer who served from 1983 to 1985.
Mayor Steve Adler's second and final term ends in early 2023, although he can petition for a third term. No other candidates have entered the race so far, but some speculate that District 4 Council Member Greg Casar and Adam Loewy, a personal injury lawyer and major donor to Democratic candidates, are mulling runs.
The winner of the 2022 mayoral race will serve a two-year term after Austin residents voted to change mayoral elections to presidential years in the May 1 local election. Another mayoral race will occur in 2024.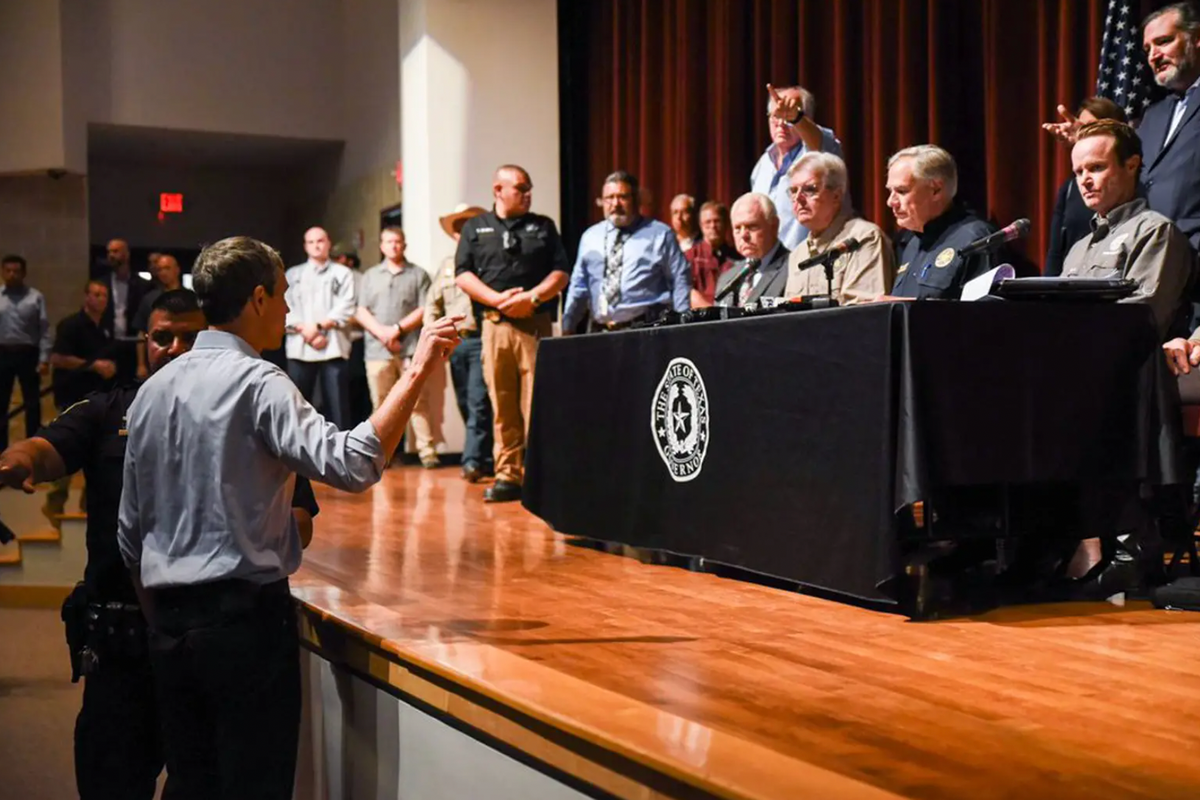 By Patrick Svitek
Beto O'Rourke caused a dramatic scene on Wednesday when he angrily confronted Gov. Greg Abbott at his news conference about the Uvalde school shooting, yelling, "This is on you."
After Abbott was done giving his initial remarks, O'Rourke approached the stage and told Abbott he was "doing nothing" to combat gun violence. He said the Uvalde massacre, in which a gunman killed 19 children and two adults, was "totally predictable."
Some of the Republican officials onstage with Abbott quickly denounced O'Rourke, telling him to go away. Another man onstage used expletives to criticize O'Rourke for interrupting the event. O'Rourke was eventually escorted away amid the unruly scene.
"I can't believe that you're a sick son of a bitch that would come to a deal like this to make a political issue," Uvalde Mayor Don McLaughlin told O'Rourke at one point.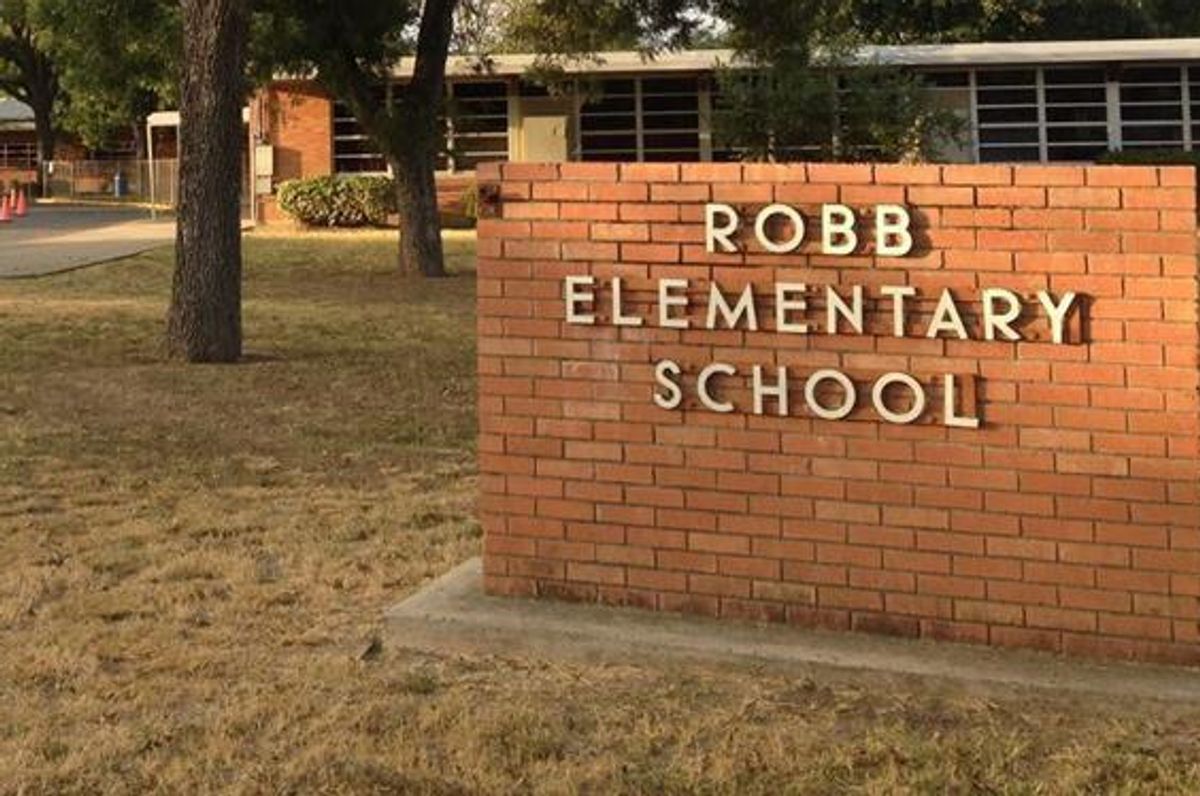 Nineteen kids and two adults are dead after a shooting at Robb Elementary School in Uvalde, Texas—a small town an hour and a half west of San Antonio—on Tuesday afternoon.
Gov. Greg Abbott said the suspect, 18-year-old Salvador Ramos, is believed to have been killed by the police. The Uvalde Police Department said the shooting began at 11:43 a.m. Tuesday.
"What happened in Uvalde is a horrific tragedy that cannot be tolerated in the state of Texas," Abbott said. "He shot and killed—horrifically, incomprehensibly."

Texans are grieving for the victims of this senseless crime & for the community of Uvalde.

Cecilia & I mourn this horrific loss & urge all Texans to come together.

I've instructed @TxDPS & Texas Rangers to work with local law enforcement to fully investigate this crime. pic.twitter.com/Yjwi8tDT1v
— Greg Abbott (@GregAbbott_TX) May 24, 2022
According to University Health Hospital officials, a 66-year-old woman and 10-year-old girl arrived in critical condition. Uvalde Memorial Hospital reportedly received 13 children for treatment and two individuals who were already deceased. At the time, it was believed 14 had died in this shooting.

The shooter prompted a lockdown at the elementary school of just under 550 students, with San Antonio Police sending SWAT, and Eagle chopper and Crime Scene Investigators.
According to White House press secretary Karine Jean-Pierre, President Joe Biden has been briefed on the tragedy and "His prayers are with the families impacted by this awful event, and he will speak this evening when he arrives back at the White House."
At 21 deaths, it is the deadliest school shooting in Texas and one of the deadliest in the U.S. since 26 at Sandy Hook Elementary lost their lives. This is the U.S.'s 213th mass shooting of 2022.