Get connected with our daily update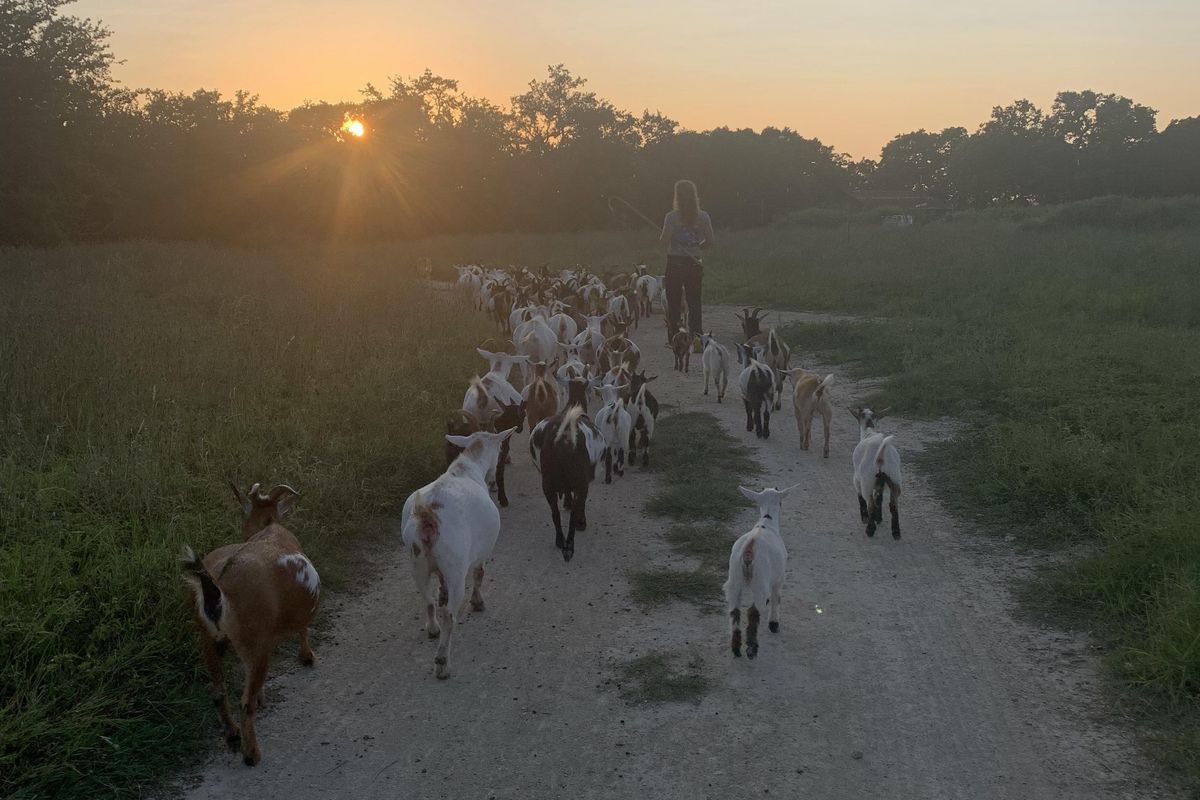 The goat barn at Jester King Brewery is home to around 50 goats and their guardian dog, an Anatolian Pyrenees named Sasha. Goatherd and regenerative farmer Sean "Peppy" Meyer, 33, also lived there for a year before decamping for "partial city life"—meaning a place with electricity—in 2019. But the barn and the 165 acres of Texas Hill Country surrounding it remain indisputably his.
---
It's where Meyer bottle feeds the baby goats, hosts farm tours, grows hemp and tends to the land in preparation for crops that will be used in beer and food production. Each evening, he guides the goats along the property for a graze, carrying a staff and quoting Temple Grandin to the young kids who ask to tag along. "This is my favorite part of life," he said.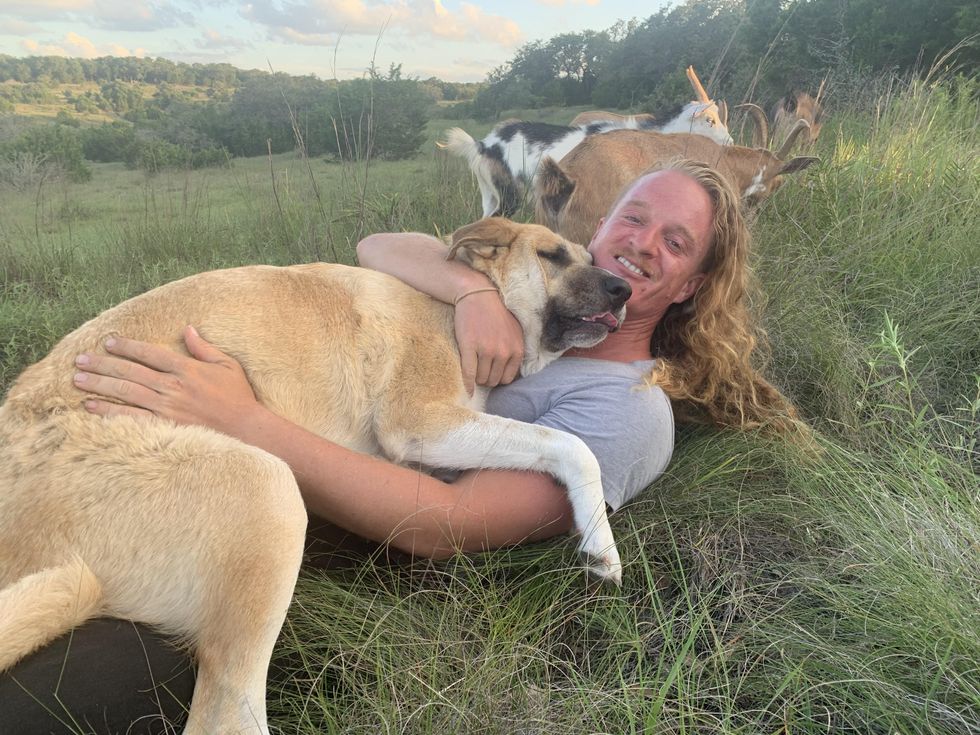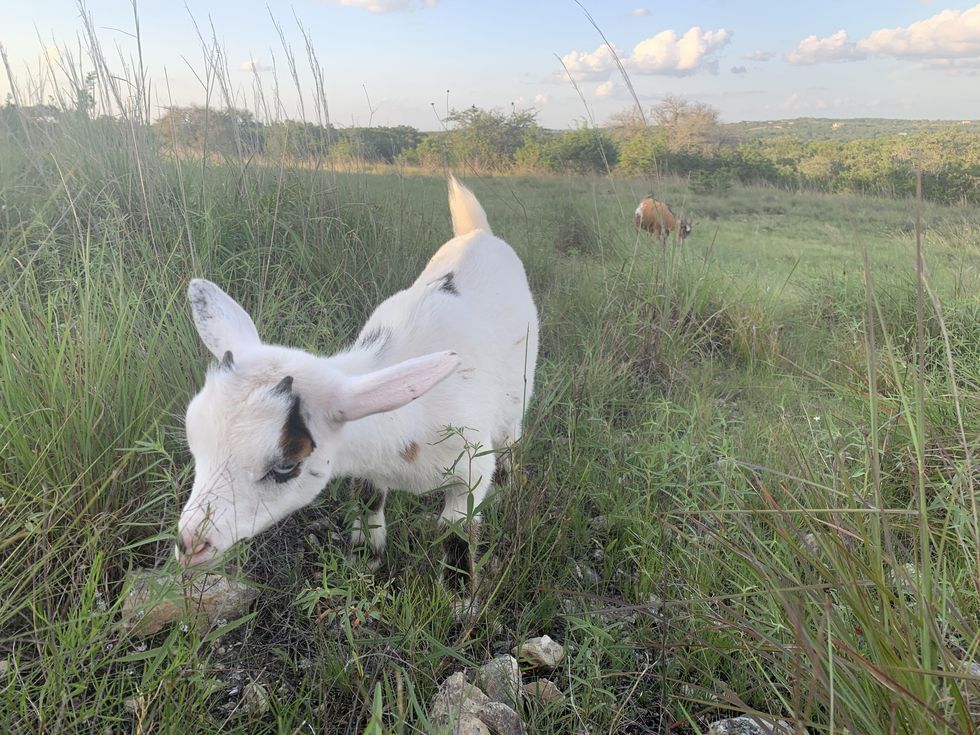 Divine intervention
Meyer worked in advertising before transitioning to farming but retains his knack for viral content and pithy slogans, referring to his herd as "the best goats in Texas." His career change occurred around 10 years ago, after an admittedly "woo woo" experience.
"I believe I came in contact with the mother or mother goddess," he said, switching into the present tense. "She tells me that it's time that I serve her and move to Texas and pursue renewable agriculture. I explain that I have no experience in farming. She says, 'That's the point. If you can be successful, then no one else has an excuse.'"

Meyer followed through, moving to Austin from Virginia and breaking into urban farming. Three years ago, he and his goats joined Jester King to support the brewery's farming goals. Renewable agriculture—also known as regenerative farming or permaculture—seeks to give back to the land while yielding its crops.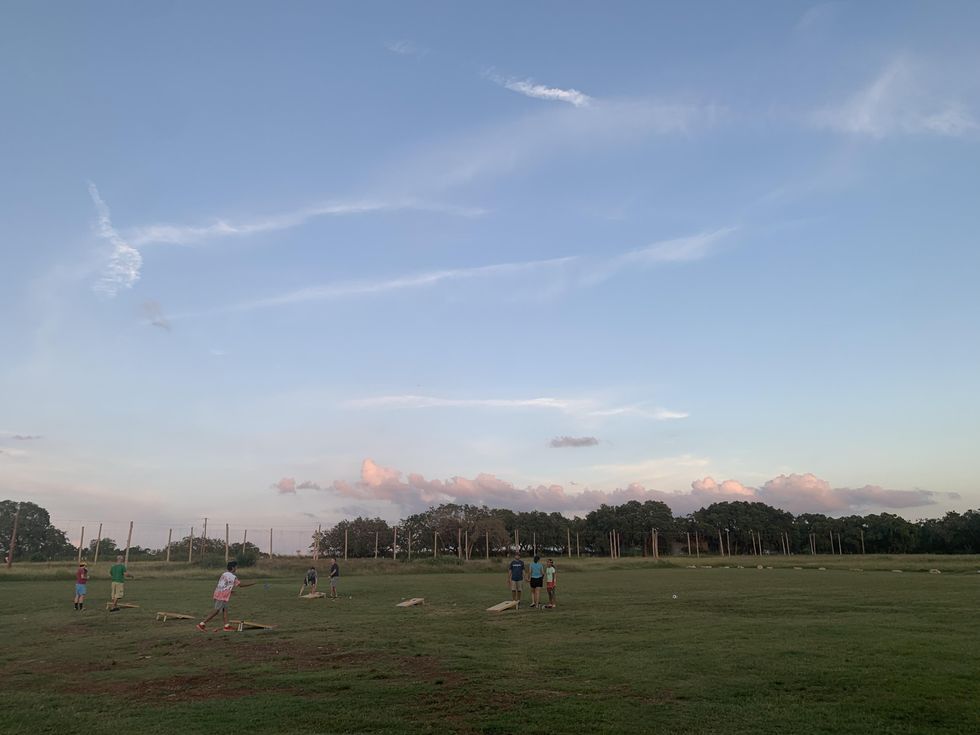 Jester King Brewery offers a beer garden, live music, on-site pizza, cornhole, goat sightings and farm tours. (Emma Freer)
Jester King Brewery offers a beer garden, live music, on-site pizza, cornhole, goat sightings and farm tours. (Emma Freer)
At Jester King, this starts with the goats grazing ashe juniper, a native species that has grown out of control due to the lack of bison and grassland fires to keep it in check. (It's also a cause of cedar fever.) The goats then produce natural fertilizer, which helps support healthier soil. The euphemized dung also promotes the growth of native grasses, which allow rainwater to permeate the Edwards Aquifer, an underground layer of porous limestone that stores water and feeds Barton Springs.
With Meyer at the helm, Jester King is restoring its land in the hopes of one day growing more food crops for use in its brewery and kitchen. "It's going to be a bigger, brighter stage to begin the talks of how we need to get back to systems that incorporate the strength of happy land, where it's able to take care of itself," he said. "It just takes awhile to get there."
Long-term plans 
Meyer hopes to keep at this work, which he called "the most fulfilling yet painful profession on the planet," for the next 50 years. But he knows he'll need help, both on-site to scale up production and from others who are drawn to regenerative farming as a way to combat climate change and other ravages of global capitalism. "Not to be 'apocalypse boy' …but I feel we are ruining our ecosystem, which we sorely need to take care of us," he said.
In the meantime, Meyer has developed creative ways to support this operation—and perhaps spur others to consider a similar path. On Wednesdays at 6 p.m., he leads a goat walk, where participants can learn more about renewable agriculture and hear his yodel-like call: "Vac-luna," a mash-up of his first two goats' names—Lavaca and Luna—to which the entire herd now responds.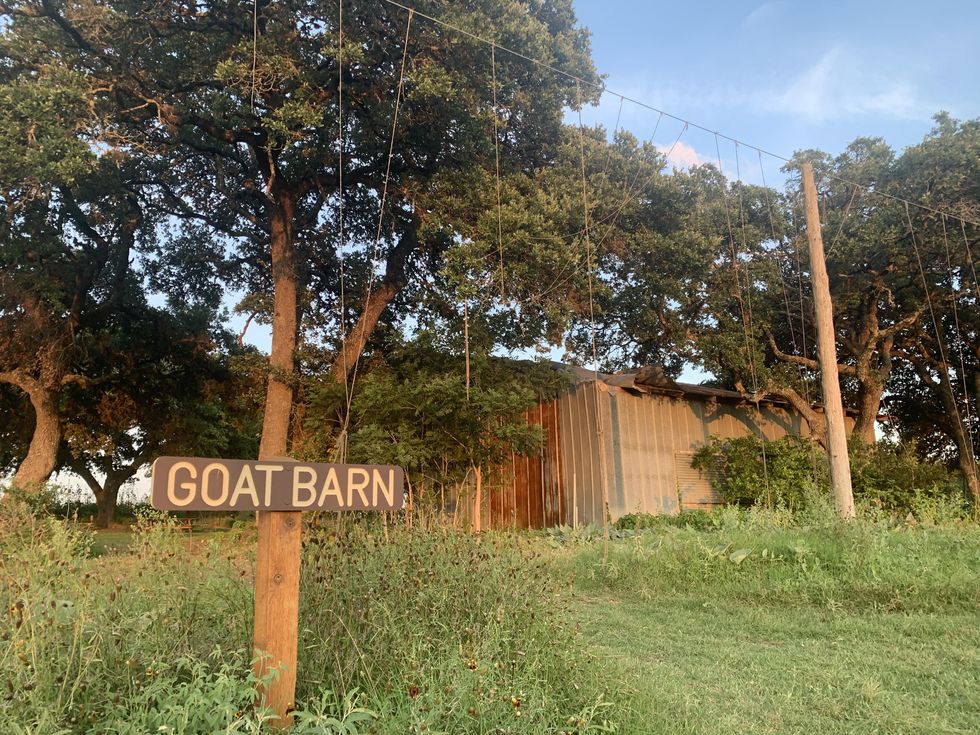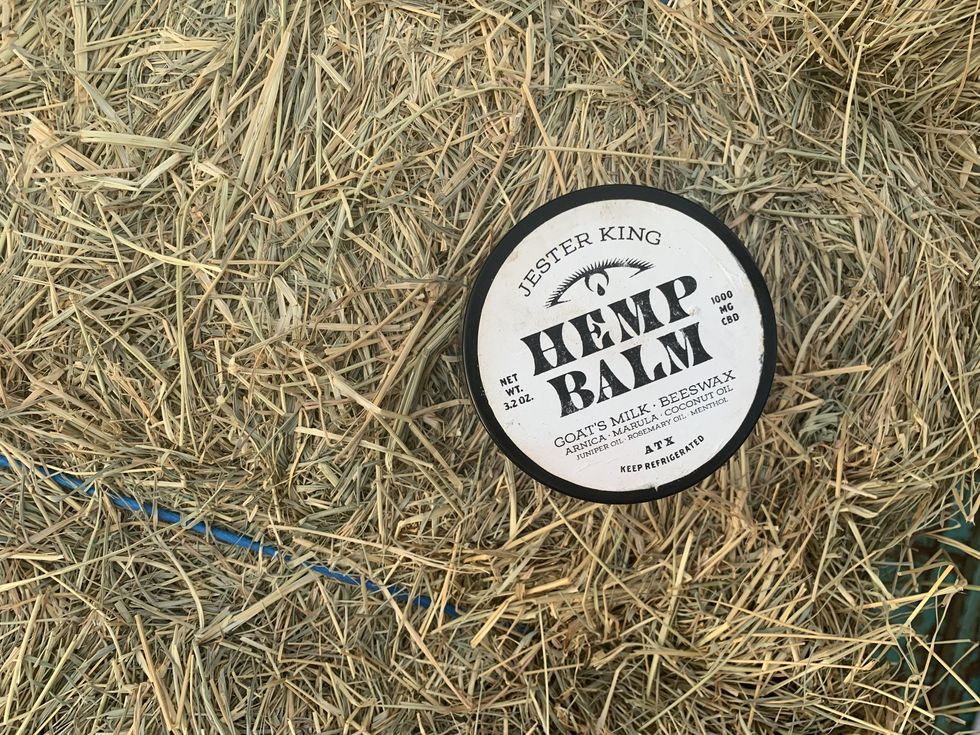 Meyer is also growing his second crop of hemp, which is used to make Jester King Hemp Balm. Made with CBD oil, goat's milk, beeswax, duck eggs and plants, it's effective enough to soothe his own aches and pains. Both of these operations help support the goatherd and Jester King's renewable agriculture efforts, to which he has committed his life.
"I've lost the majority of my human relationships," Meyer said. "But I have to believe that this is an appropriate time of sacrifice, of which later in life there will be the gifts of rest."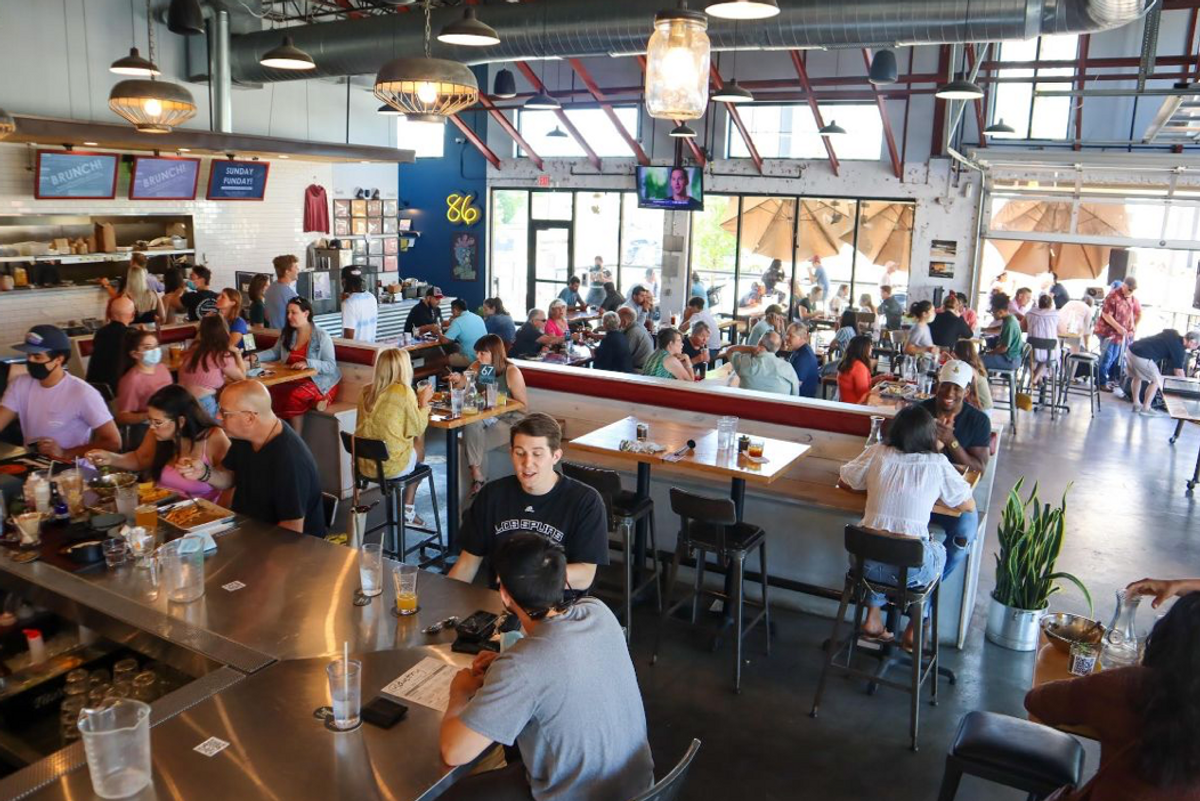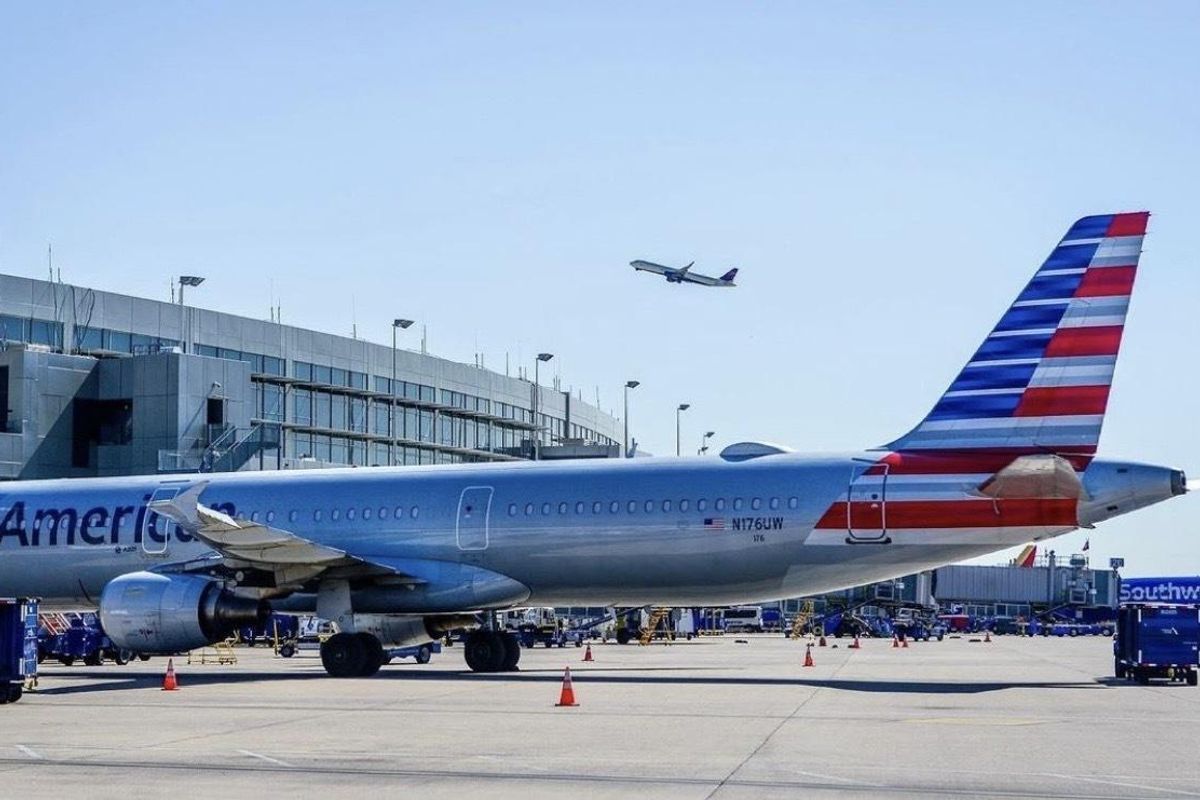 With major entertainment events slated for October, the Austin-Bergstrom International Airport is gearing up for a busy month.
Artists and music lovers are set to pack into Zilker Park for The Austin City Limits Music Festival in the coming two weekends. Following that, Formula One will bring racing fans to the Circuit of the Americas.
For those two events, the airport is anticipating high passenger days with 30,000 or more people departing flights.
ABIA recommends arriving at least two and a half hours in advance for domestic flights on those days. For ACL, it's expected on both Sundays of the festival along with the Monday and Tuesday after. The F1-driven high passenger days are expected on Oct. 20-21 and Oct. 23-26.
\u201c#AustinCityLimits visitors, you\u2019re in for a weird and wild ride \ud83e\udd18\u262e\ufe0f \n\nFlying in or out of our airport? We got firm and fun tips for you: https://t.co/RawVRalOXN\u201d

— Austin-Bergstrom International Airport (AUS) (@Austin-Bergstrom International Airport (AUS)) 1664894083
F1, especially, could draw in loads of travelers as the three-day event saw 400,000 attendees last year. ABIA warns that highways leading to the airport may see even higher traffic than usual around the event and that travelers should plan their route accordingly.
Bailey Grimmett, a spokesperson for ABIA, said travel numbers come in 24 hours in advance. So, it's hard to predict if the airport will see travel volumes at the same levels that have happened around previous F1 races or if it'll top ACL's flight traffic.
Still, she says historical knowledge points to a chance for it.
"We've had that Monday after F1 break the record for single busiest in airport history," Grimmett said. "So context clues I would say yes, but I can't confirm that. But the historical background points to that."
In anticipation of the high volume of flyers, the airport received additional TSA officers for security screening through the end of October. To prepare even further, the Department of Aviation and partners hosted a job showcase and hiring fair to address the continued labor shortage the airport has experienced.
Relief from hectic travel days is on the horizon with November likely to see a slowdown.
"I don't anticipate it will be as busy as October just because we don't have as many events going on," Grimmett said. "Thanksgiving is kind of our primary holiday that we see a lot of passengers coming in and out of the airport."