Get connected with our daily update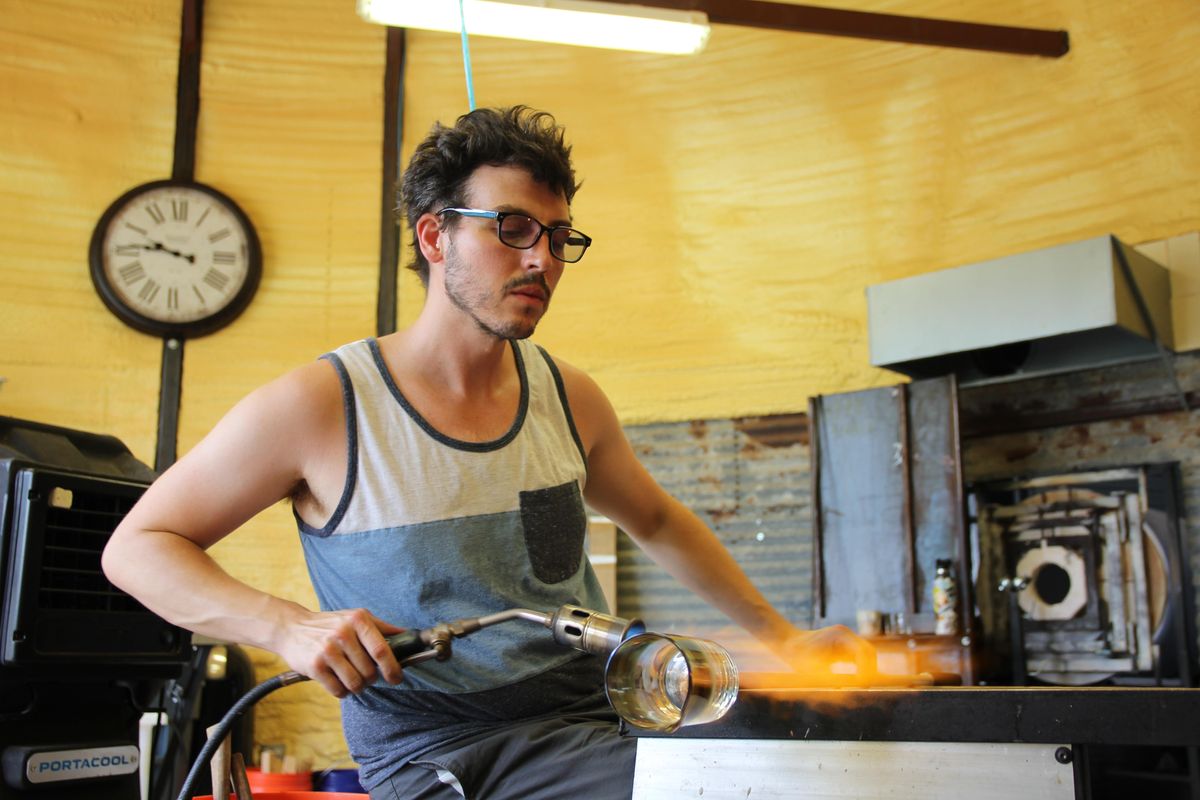 Even in the middle of summer, you can find Jared F. Rosenacker working in his studio, surrounded by 2,150-degree furnaces under the hot Texas sun.
---
Rosenacker has lived and worked all over the world but after only three years in Austin, he has love for the Capital City. He's found success in his move, and his hand-blown glass company, JFR Glass, can be found in select local shops like Prima Dora, Art for the People and The Austin Shaker.
His glasses have also made it to the homes of some major celebrities, like Austin's own Matthew McConaughey, as part of Longbranch Bourbon's "All Things Austin" promotion. Rosenacker says success is all about having manifestation and having a positive mindset.
"I believe a lot in the power of attraction or manifestation. I don't think anyone who's ever done anything great in this world ever said, 'I don't believe in myself,'" Rosenacker said. "And it happened much, much, much, much faster than I thought it would. I'm in the homes of people like Ed Helms, Courtney Cox and Jessica Alba, just to name a few."

A Cincinnati, Ohio, native, Rosenacker started college at Bowling Green State University as a film major. On a whim, he decided to take a glass-blowing class he learned about through a friend.
Day one of the course was packed but by the second day, half the students had dropped. Glass blowing is a game of speed and endurance in the scorching heat, and Rosenacker said it was the daunting nature and instant creative gratification of working with glass that led him to switch to an art major.
"You don't make anything nice right away, you make these blobs that only your mother loves," Rosenacker said. "It's intimidating. There's nothing you do in daily life in comparison and you use all sorts of different muscles and you work with it unlike anything else."
After graduating college and a brief stint honing his craft in Seattle, Washington, Rosenacker worked in an outreach program for the Corning Museum of Glass, showcasing his skills by doing live work for guests on cruise ships.
The experience allowed him to visit 40 different countries but when he returned, he said he was looking for a supportive art community like the one he had been part of in Seattle and heard about in Austin.
"(Seattle) is a big, gigantic glass community, the biggest glass community in the world, also a big art scene," Rosenacker said. "But it just does not, did not and probably still does not have the friendly community and support that Austin does. I feel like Austin attracts a certain high-level kind of vibrating, good person."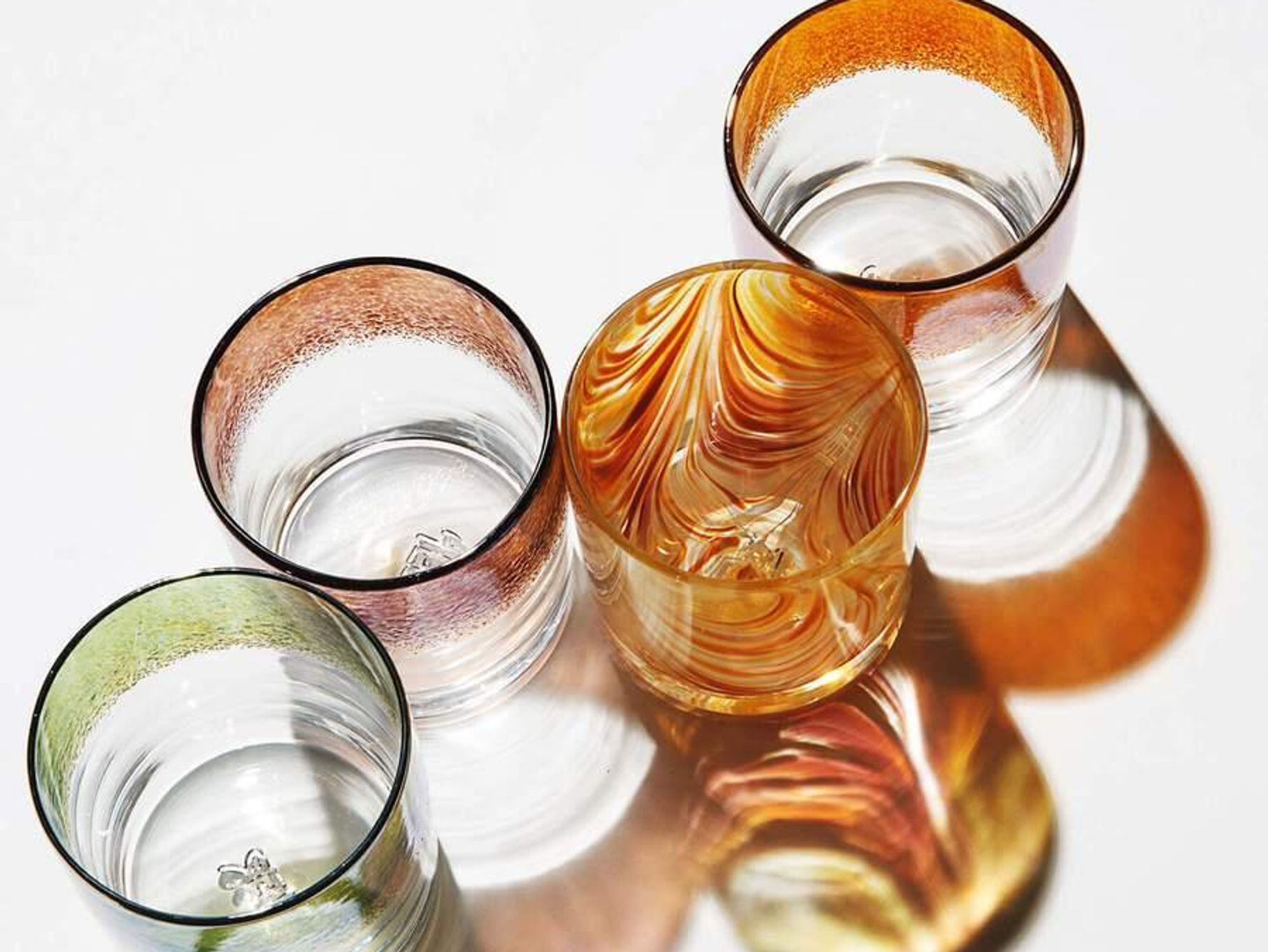 Rosenacker sells his finished drinkware in stores like Prima Dora on South Congress. (JFR Glass)
Until he gets a proper studio set up in Austin, Rosenacker drives out of town to work from a little silo studio in Bastrop. Though he has a diverse portfolio, his main focus is on creating drinking glasses—an apt fit for the impromptu mixologists that emerged during the pandemic.
"It's just one of those things that's functional, everybody uses and something you (use) every day," Rosenacker said. "A glass of wine is going to taste better when it's around friends and a good setting, so that's just a way to bring more to those everyday moments."
As his business grows, Rosenackers hopes to expand on his drinkware line and even get into some public art projects with some of his fellow artists in the community. For now, know that every JFR glass is made by hand, just a few miles away.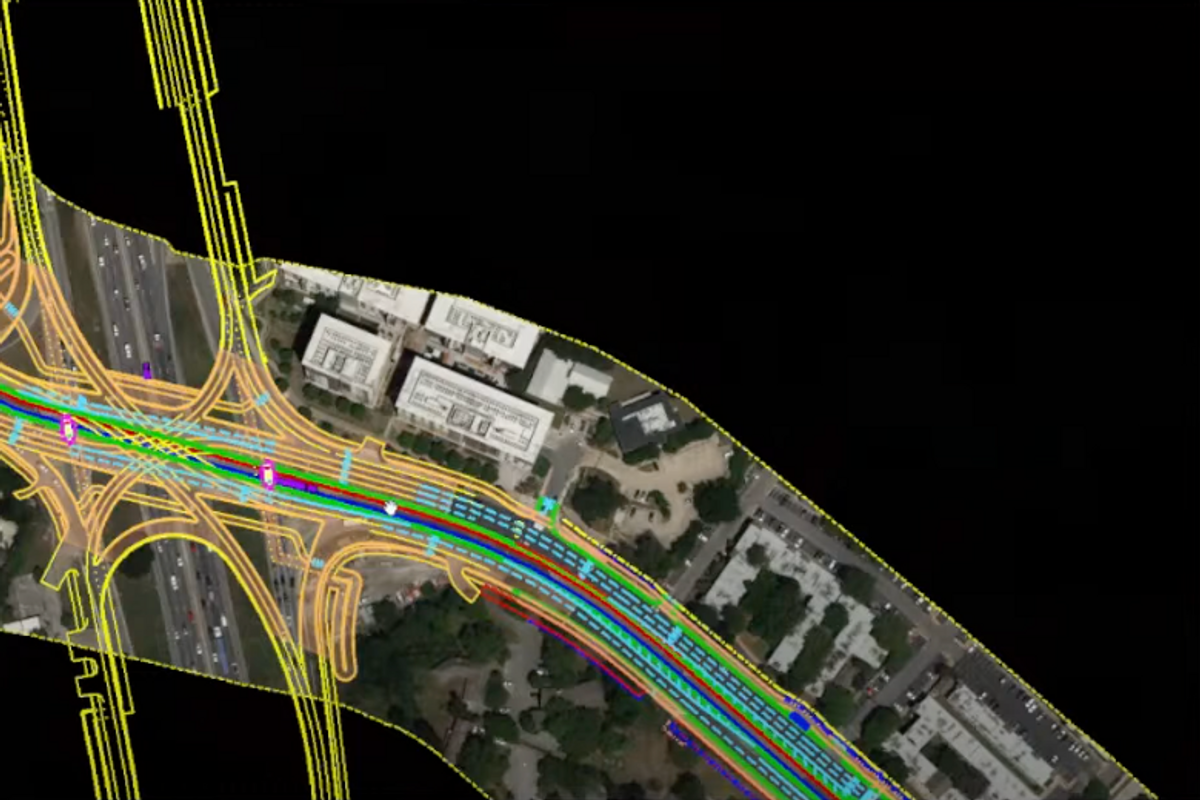 Designs for stations along Project Connect's Blue Line were presented this week, giving a detailed look at what part of the rail system extending from downtown to the airport could look like.
The planned stations that have gotten the latest focus include Waterfront, Travis Heights and Lakeshore stations past Lady Bird Lake.
At the Waterfront station, the preliminary design aims to prevent visual obstructions and save on costs. This is accomplished by a transit guideway that will lower from the bridge to a level station.
Heading onto East Riverside Drive, the light rail faces a curve requiring a slow down to about 10 miles per hour.
The Travis Heights station could involve relocating a pedestrian crosswalk zone at Alameda Drive to Blunn Creek. Since light rails can't effectively operate on a steep grade, this allows the transit guideway to avoid that.
From there, the rail will extend to the Norwood Park area, and though it will reach along the right-of-way zone, the park will be able to remain open.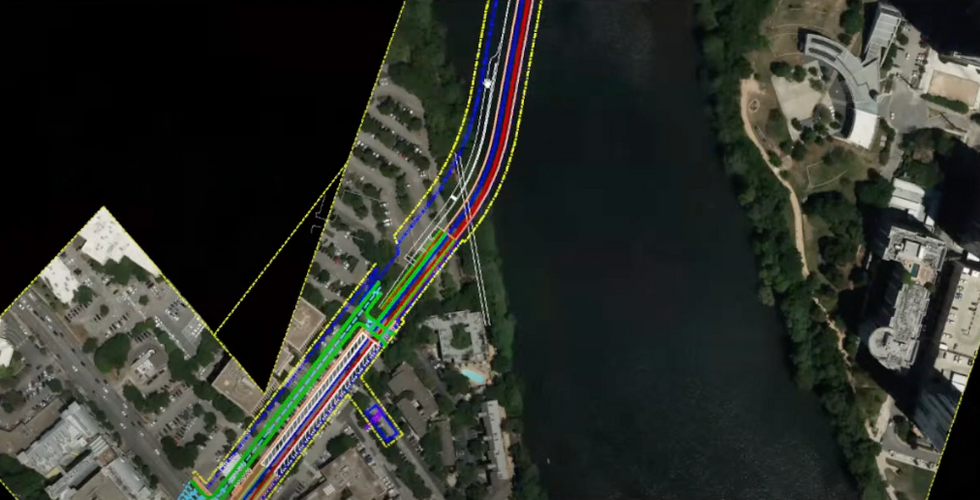 A view of the Blue Line by Lady Bird Lake. (Project Connect)
The line involves some coordination with the Texas Department of Transportation. That's because the department is working on an intersection that will have to be built before the phasing of the section of the Blue Line involving an I-35 crossing.
When it comes to the safety of cyclists and walkers, design ideas include a pedestrian hybrid beacon by East Bouldin Creek that would provide a protected signal to cross. And for the intersection TxDOT is carrying out, Project Connect is working with them on pedestrian access across the intersection. It could involve shared use paths along the street and crossings beneath it.
This summer, the public can expect 30% of design and cost estimates to be released. Though the project was $7.1 billion when voters approved it in November 2020, the latest estimates factoring in inflation and supply chain constraints show it could ultimately be upwards of $10 billion.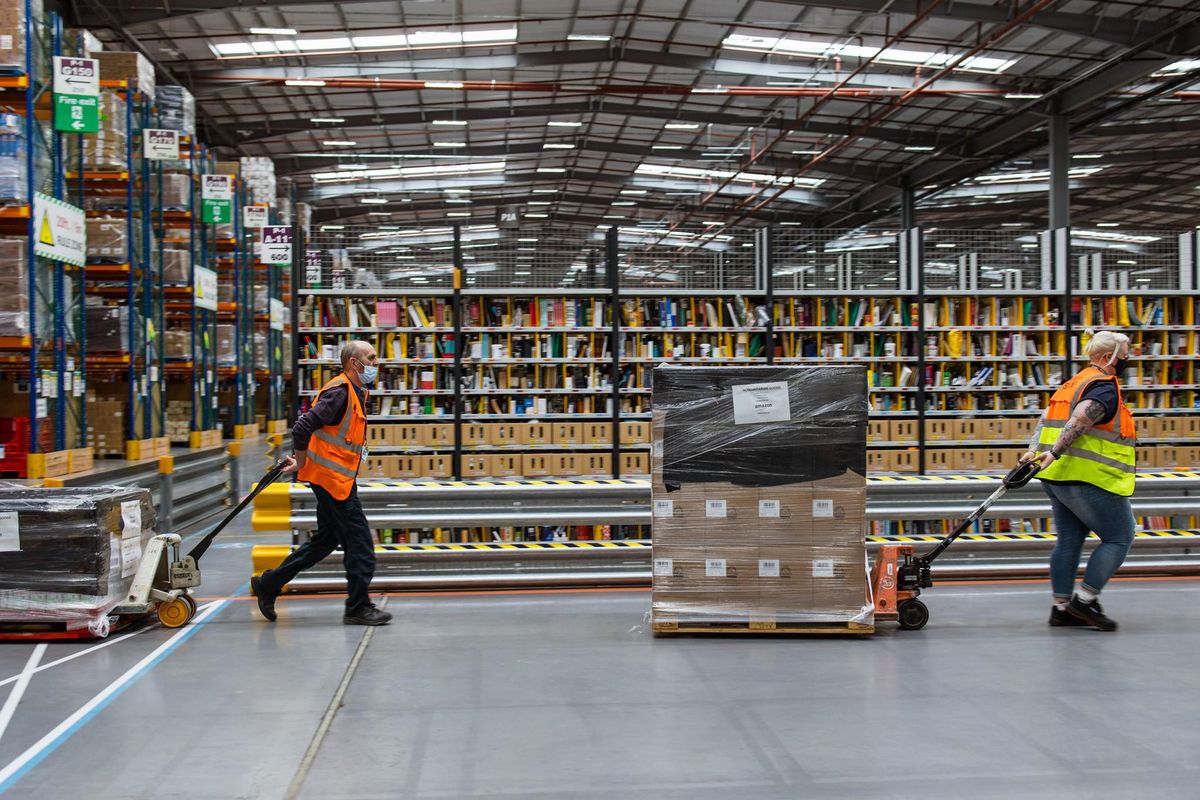 Plans for an Amazon warehouse in Round Rock—a $250 million project slated to be a large distribution center—are on hold.
This comes just after the tech giant had its worst financial quarter in seven years.
The details:
Late last year, it announced an expansion at the Domain adding 2,000 more corporate and tech jobs.
Amazon still owns the site in Round Rock. Plans for it are unclear.
Early this week, the Wall Street Journal reported that Amazon is aiming to scrap warehouse space as it faces a slowdown in its e-commerce operations.
Part of that effort involves exploring the possibility of ending or renegotiating leases with outside warehouse owners. Another aspect is a plan to sublease warehouse space.
"It allows us to relieve the financial obligations associated with an existing building that no longer meets our needs," an Amazon spokeswoman told the Wall Street Journal. "Subleasing is something many established corporations do to help manage their real estate portfolio."