Austonia AM
100% Austin news, info, and entertainment, straight to your inbox at 6 a.m. every morning.
In five minutes, you're fully informed and ready to start another great day in our city.
Get connected with our daily update
Jersey Number: 3
Hometown: Apartadó, Colombia
Position: Defender
Age: 22
Former club: Club Guarani
---
Background
Jhohan is #VERDE! 🌳
Welcome to Austin FC, Jhohan Romaña! pic.twitter.com/RWHPBbnu4A

— Austin FC (@AustinFC) December 22, 2020
When Austin FC sent two of its first signees, Rodney Redes and Cecilio Dominguez, to Club Guarani on loan, they weren't expecting to pick up a new teammate along the way. Enter Jhohan Romaña, a young center back whose aerial tricks and athleticism took them by surprise. By December 2020, Romaña joined the ranks alongside Redes and Dominguez. He was headed to Austin.
"It was a very beautiful moment for me," Romaña said. "This is something I was looking for for a long time. Being here changes your life."
Before signing with ATXFC, Romaña was the starting center back for Guarani, making 30 appearances with the club in the 2019-20 season. Romaña's lone goal with the club came in the 2020 CONMEBOL Copa Libertadores, where he made 12 appearances and 11 starts for the team. With Redes and Dominguez by his side, Romaña helped the team to the finals of the Copa Libertadores, which is South America's highest level of futbol competition.
Prior to Guarani, Romaña spent the 2016-18 seasons with Independiente Medellin, the six-time Colombian Championship team. Romaña started in both appearances with Medellin and helped the club win the 2016 Torneo Apertura, a Latin American futbol tournament.
With Austin FC
Taking it one step at a time. Back on the field this Saturday for #COLvATX. pic.twitter.com/dYdUQAsXyH

— Austin FC (@AustinFC) April 23, 2021
Romaña seemed to struggle with adapting to his newest league in preseason, but his confidence came back in full swing when he started in Austin FC's inaugural match and again against Denver.
"He's obviously got a nice physical presence and athleticism," Head Coach Josh Wolff said. "I love that he grinded and hung in there (against LAFC)... He had some very good moments."

At 6'1 and 224 pounds, Romaña's physical presence is easily made on the pitch. Even as one of the largest and strongest members of the team, it's his agility and aerial skills that set him above the rest.
In preseason, it was Romaña's confidence, not his skill set, that kept him from realizing his potential.
"It's taking time, but he's learning," Wolff said. "It's a new challenge. It's a new environment and our opponents look very different so far."
Romaña is one of five starters who made their MLS debut against LAFC, and at 22, he's among the youngest. Romaña's spot at center back is secured for now, and if he stays at the level he played at LAFC, he could have the position for good. However, veteran Julio Cascante will keep him competing for the starting spot throughout the season.
As the most inexperienced player on the back line, Romaña gets the unique opportunity to play alongside experienced players including former Kansas City captain Matt Besler, Nick Lima and Ben Sweat. Even with the language barrier, Romaña said Besler and goalkeeper Brad Stuver, who speaks a little bit of Spanish, work to keep him in the loop during practices and games. They've even come up with sign language gestures to make sure everyone's on the same page.
"Besler is a player with a lot of experience, he's really good," Romaña said. "Sometimes it's difficult for me in terms of the language, but we try to complement each other the best way we can."
Off the pitch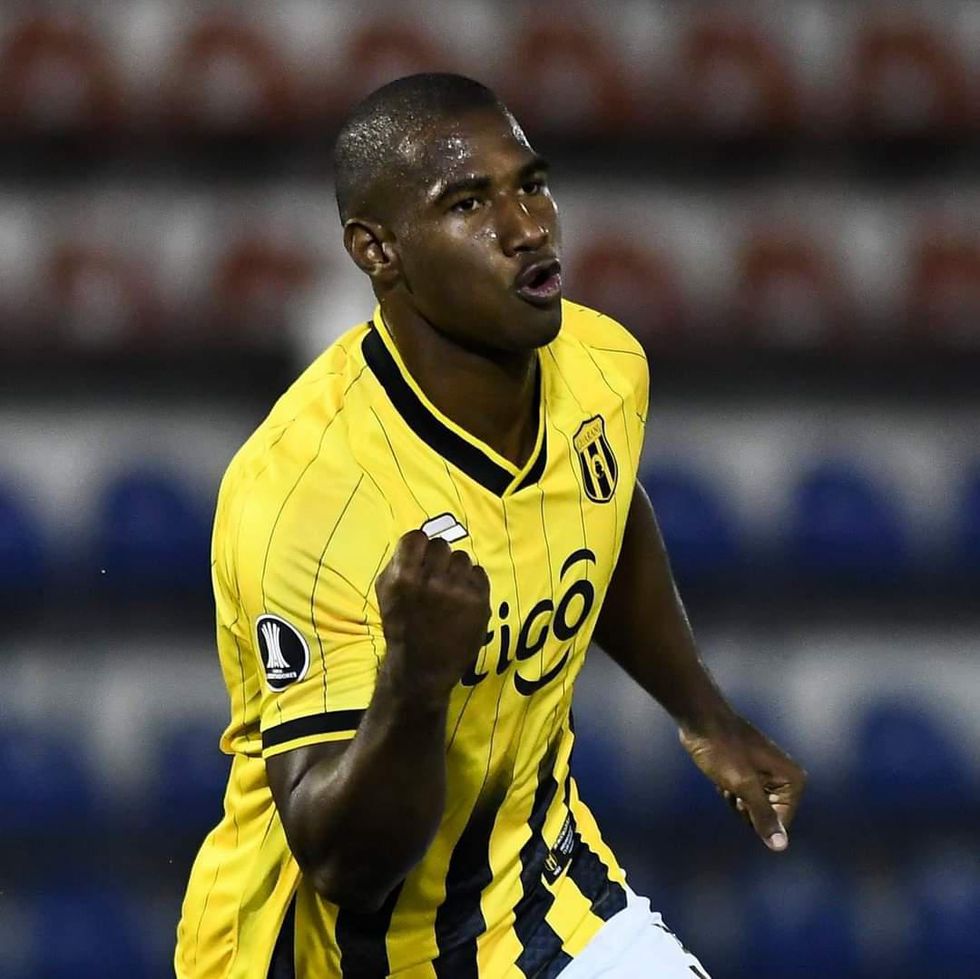 (Jhohan Romana/Instagram)
A native of Apartadó, Colombia, Romaña has now played in three countries. He's played alongside Redes and Dominguez in two of those nations, something that Romaña says makes them close on and off the pitch.
"I think Cecilio and Rodney are excellent players," Romaña said. "They're really good and we know each other very well. For me personally, it's really good because I know how they move. We interact with each other very well, and that makes the interaction and the overall performance much easier.
Eventually, Romana wants to tack on another continent and play in Europe, though he's very satisfied with the MLS so far.
"I've always wanted to watch Major League Soccer matches, (so) when my agent told me that being here was a possibility, (it was) a very beautiful, challenge for me," Romaña said. "This is definitely a step closer to going to Europe, and I'm so far thrilled to be here. The infrastructure that you see here, the facilities you see here, that's something that I'm very pleased to see."
For now, however, Austin is home for Romaña, and he's excited to explore the Texas Capitol as he adjusts to his new city.
"It's truly a blessing for me to be able to arrive to Austin," Romaña said. "I feel very happy. This is a wonderful and beautiful city. And obviously I hope later on the road I can get to know a little bit more of Austin. I haven't been able to go out as much, but I really hope that I can in the future."
For Austonia FC updates
Ingredients:
1 1/2 oz of hibiscus-infused Tito's Handmade Vodka
2 oz sparkling water
1 oz fresh lime juice
3/4 oz simple syrup
1 tsp allspice dram
Directions: Add infused Tito's Handmade Vodka, lime juice, and simple syrup to a shaker with ice. Shake and strain into a glass over fresh ice. Top with sparkling water, and garnish with a lime slice. Enjoy!
A week after Texas added two congressional seats and California lost one, state officials reported a population decline in 2020 for the first time in the Golden State's history.
California fell by over 182,000 people from January 2020 to January 2021, dropping almost 0.5% to cap out at around 39.5 million people. It is still the nation's most populous state.
For over thirty years, California has seen more people leave than move in from other states, state officials said, with 6.1 million people moving out and 4.9 million coming in last year. Immigration and births kept California growing, but the state saw a shrink in international migration in 2020 due to COVID and the White House's hold on visas.
Of the steady flow of ex-Californians moving to other states, more are moving to Texas than any other state. Many are relocating to Austin, which has been labeled a "little California" by billionaire resident Elon Musk and continues to grow astronomically.
Meanwhile, California cities including Los Angeles, San Diego, San Jose and San Francisco saw a population decline.
With immigration and state migration on the decline, the Golden State was also hit with a spike in deaths- 51,000 people died from COVID in 2020, and all but seven of the state's counties saw death rates higher than the three-year average.
Still, the California Department of Finance said a "slightly positive annual growth" can be expected next year as the state recovers from COVID deaths and political repercussions.