Get connected with our daily update
Jersey Number: 3
Hometown: Apartadó, Colombia
Position: Defender
Age: 22
Former club: Club Guarani
---
Background
Jhohan is #VERDE! 🌳
Welcome to Austin FC, Jhohan Romaña! pic.twitter.com/RWHPBbnu4A

— Austin FC (@AustinFC) December 22, 2020
When Austin FC sent two of its first signees, Rodney Redes and Cecilio Dominguez, to Club Guarani on loan, they weren't expecting to pick up a new teammate along the way. Enter Jhohan Romaña, a young center back whose aerial tricks and athleticism took them by surprise. By December 2020, Romaña joined the ranks alongside Redes and Dominguez. He was headed to Austin.
"It was a very beautiful moment for me," Romaña said. "This is something I was looking for for a long time. Being here changes your life."
Before signing with ATXFC, Romaña was the starting center back for Guarani, making 30 appearances with the club in the 2019-20 season. Romaña's lone goal with the club came in the 2020 CONMEBOL Copa Libertadores, where he made 12 appearances and 11 starts for the team. With Redes and Dominguez by his side, Romaña helped the team to the finals of the Copa Libertadores, which is South America's highest level of futbol competition.
Prior to Guarani, Romaña spent the 2016-18 seasons with Independiente Medellin, the six-time Colombian Championship team. Romaña started in both appearances with Medellin and helped the club win the 2016 Torneo Apertura, a Latin American futbol tournament.
With Austin FC
Taking it one step at a time. Back on the field this Saturday for #COLvATX. pic.twitter.com/dYdUQAsXyH

— Austin FC (@AustinFC) April 23, 2021
Romaña seemed to struggle with adapting to his newest league in preseason, but his confidence came back in full swing when he started in Austin FC's inaugural match and again against Denver.
"He's obviously got a nice physical presence and athleticism," Head Coach Josh Wolff said. "I love that he grinded and hung in there (against LAFC)... He had some very good moments."

At 6'1 and 224 pounds, Romaña's physical presence is easily made on the pitch. Even as one of the largest and strongest members of the team, it's his agility and aerial skills that set him above the rest.
In preseason, it was Romaña's confidence, not his skill set, that kept him from realizing his potential.
"It's taking time, but he's learning," Wolff said. "It's a new challenge. It's a new environment and our opponents look very different so far."
Romaña is one of five starters who made their MLS debut against LAFC, and at 22, he's among the youngest. Romaña's spot at center back is secured for now, and if he stays at the level he played at LAFC, he could have the position for good. However, veteran Julio Cascante will keep him competing for the starting spot throughout the season.
As the most inexperienced player on the back line, Romaña gets the unique opportunity to play alongside experienced players including former Kansas City captain Matt Besler, Nick Lima and Ben Sweat. Even with the language barrier, Romaña said Besler and goalkeeper Brad Stuver, who speaks a little bit of Spanish, work to keep him in the loop during practices and games. They've even come up with sign language gestures to make sure everyone's on the same page.
"Besler is a player with a lot of experience, he's really good," Romaña said. "Sometimes it's difficult for me in terms of the language, but we try to complement each other the best way we can."
Off the pitch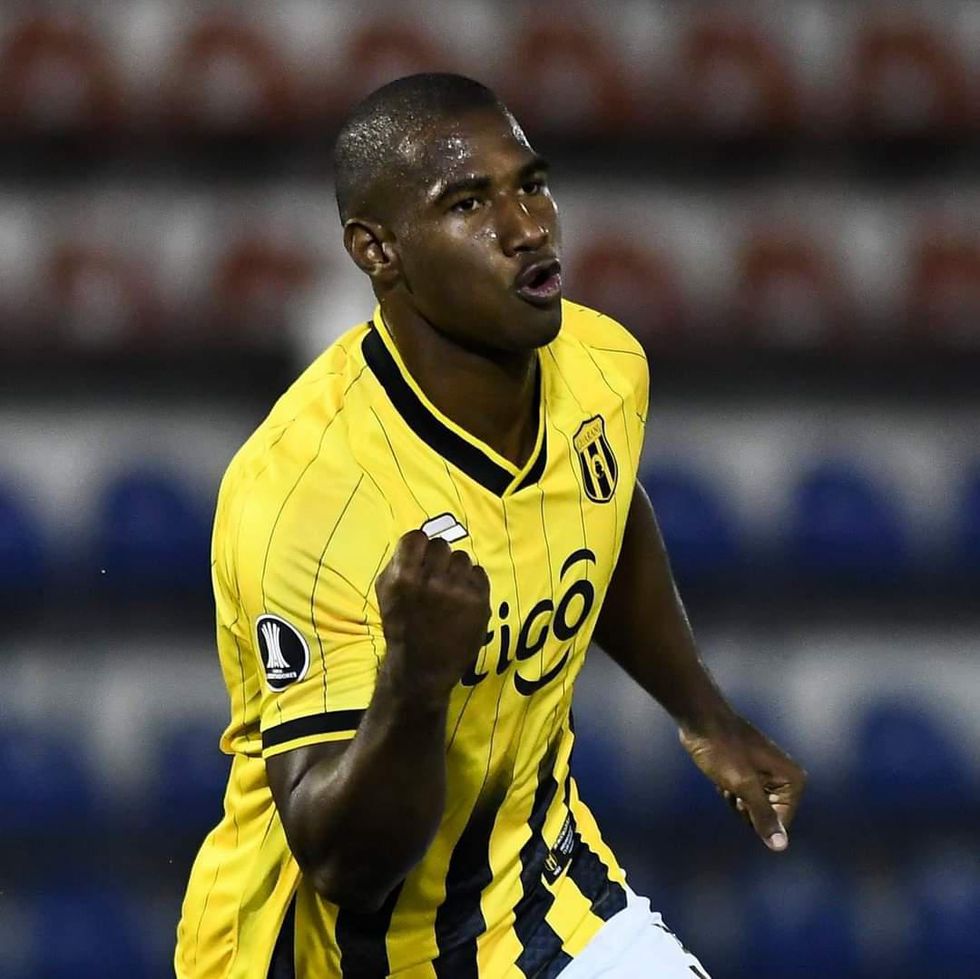 (Jhohan Romana/Instagram)
A native of Apartadó, Colombia, Romaña has now played in three countries. He's played alongside Redes and Dominguez in two of those nations, something that Romaña says makes them close on and off the pitch.
"I think Cecilio and Rodney are excellent players," Romaña said. "They're really good and we know each other very well. For me personally, it's really good because I know how they move. We interact with each other very well, and that makes the interaction and the overall performance much easier.
Eventually, Romana wants to tack on another continent and play in Europe, though he's very satisfied with the MLS so far.
"I've always wanted to watch Major League Soccer matches, (so) when my agent told me that being here was a possibility, (it was) a very beautiful, challenge for me," Romaña said. "This is definitely a step closer to going to Europe, and I'm so far thrilled to be here. The infrastructure that you see here, the facilities you see here, that's something that I'm very pleased to see."
For now, however, Austin is home for Romaña, and he's excited to explore the Texas Capitol as he adjusts to his new city.
"It's truly a blessing for me to be able to arrive to Austin," Romaña said. "I feel very happy. This is a wonderful and beautiful city. And obviously I hope later on the road I can get to know a little bit more of Austin. I haven't been able to go out as much, but I really hope that I can in the future."
For Austonia FC updates
A theory that's been swirling around lately is that the web as we know it is on its way out and something called Web3 will take over.
It's hard to know what Web3 is without first understanding the original versions. The first web is the 90s Internet where people had their own random websites that didn't link together, making it decentralized. In Web2, we saw the rise of Google, Facebook and other major players who configured standard ways for people to share and receive information.
Ethereum co-founder Gavin Wood and other blockchain developers say a decentralized version of the Internet, Web3, is on the way. Web3 can be thought of as synonymous with cryptocurrency, meaning it is based on the blockchain. Platforms and apps built on Web3 won't be owned by a central gatekeeper, but rather by users. Those in the Austin crypto community believe to see a growing presence of Web3 in Austin.
Pujaa Rajan, an engineer at financial software company Stripe and adviser for startups, describes herself as a "digital nomad." She has traveled all over from Hawaii to New York and San Francisco, looking for the crypto community in each place.

Having been in Austin for the past month, Rajan organized a Web3 meetup this week at Cosmic Coffee + Beer Garden in South Austin open to folks working in crypto or the crypto-curious. About 30 people showed up. "Compared to a lot of other cities that I went to, it is a lot more open and community-oriented here, which is what Web3 is all about," she said.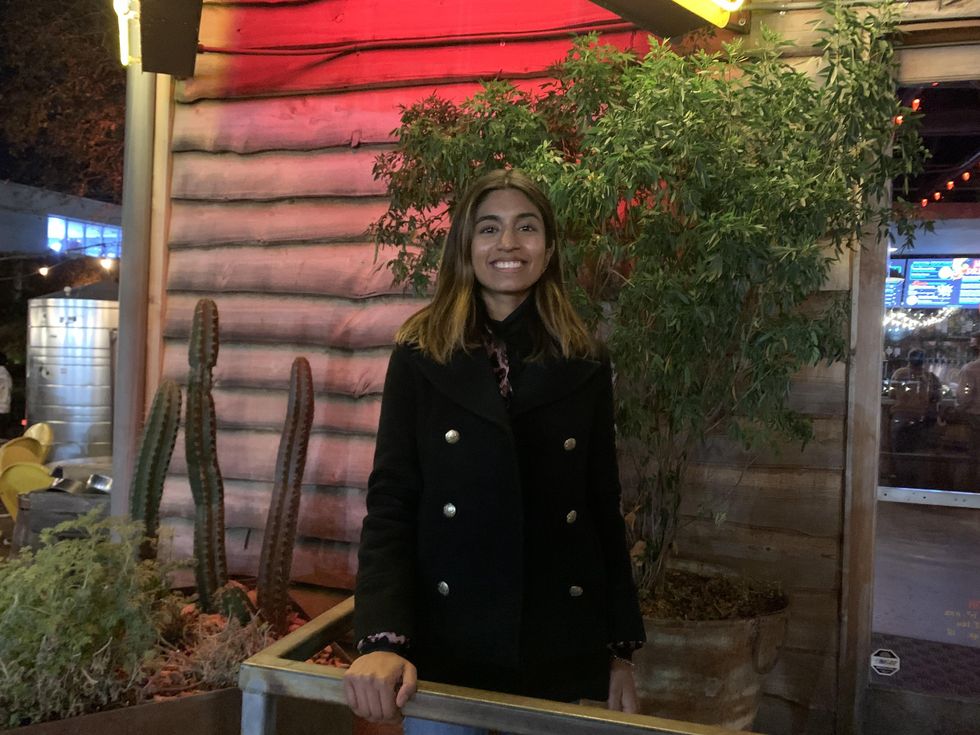 Pujaa Rajan, an engineer at financial software company Stripe, organized a Web3 meetup in Austin during a visit. (Andrea Guzman/Austonia)
ATX DAO member Roberto Talamas, who stopped by the event, talked about the crypto group's expansion. Web3, in Talamas' view, expands on the previous versions which allowed people to read, then read and write. Now, he says, people can read, write and own. To Talamas, blockchain technology has powered that ownership aspect, and it can be utilized through groups like a DAO, a group that pools together capital and goes on to make investments or take on blockchain-based projects.
"The ecosystem of work with (Web3) companies here in Austin is still relatively small," Talamas said. "And that's one of those things that we're trying to deal with at ATX DAO is to do all the advocacy work needed to make Austin the best Web3 city."
Part of that community, however, has gotten a bad rep for being "crypto bros." Rajan acknowledged that Web3 involves both finance and technology, which are fields women have historically been excluded from. But, she says the decentralization aspect creates a clean slate and a new means to form groups. "I feel like we can kind of take back the power or create a world for ourselves," Rajan said.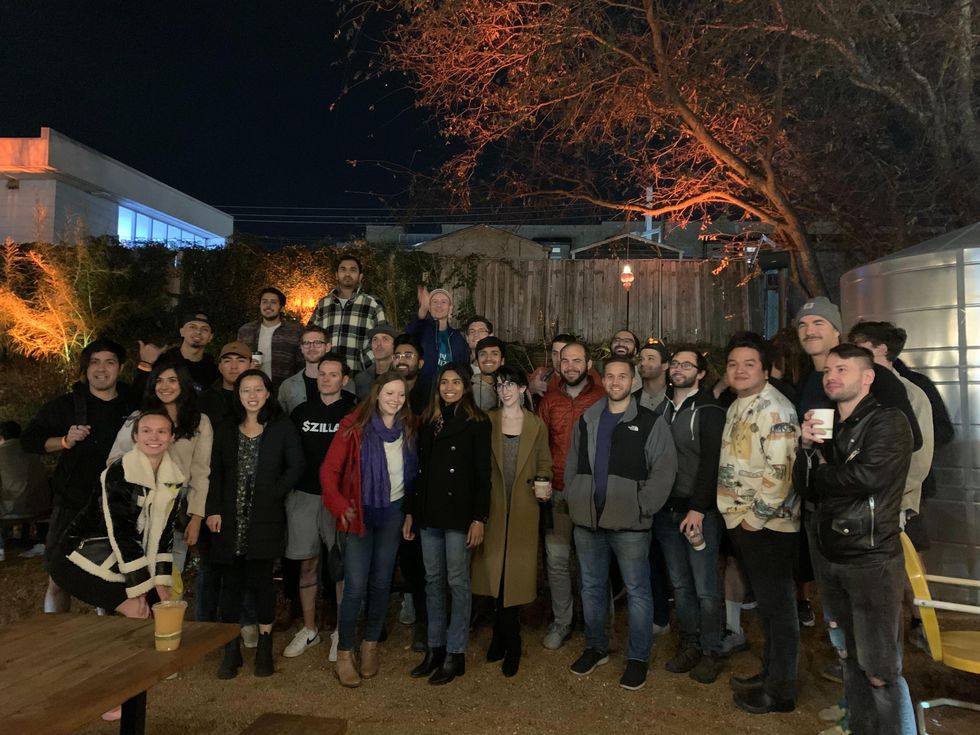 The meetup at Cosmic brought together crypto users to talk about the prospects of Web3. (Andrea Guzmán/Austonia)
Meetup attendee Jonathan Hillis also talked about the idea that Web3 creates an opportunity to start over and how this could be something that grows in Austin. Born and raised in the capital city, Hills has left his Bay Area Web2 Instacart job behind to live in a cabin outside Dripping Springs last year. He and his wife, along with a group of internet friends formed a DAO called Cabin, and he's now writing on the Web3 version of Medium, known as Mirror.
When it comes to the state of Web3, four cities stand out. "The dam broke in Covid," Hillis said. "Everybody no longer had to live in the Bay Area for tech."
San Francisco is still rooted in Web2 traits with Big Tech and software as a service venture. New York is financial technology. Miami is another major player. But with Austin, Hillis sees a lot of potential.
"Austin is great at being a place for independent online creators of many types—musicians, but also artists," Hillis said. "What excites me about Web3 is the opportunities for putting creators at more of the center of the value capture."
Once a bargain-hunter's paradise, Austin's reputation as a cheaper California seems to be dissipating. But does money have more value in Austin when compared to other U.S. metros?
For Carson Stanch, who moved to Austin from Brooklyn, New York, to be near family, Austin's lower cost of living was just an added bonus. According to the latest data from the U.S. Bureau of Economic Analysis, a $100 bill is worth $98.20 in Austin when compared to the national average in 2020, while it's worth just $84.53 in New York.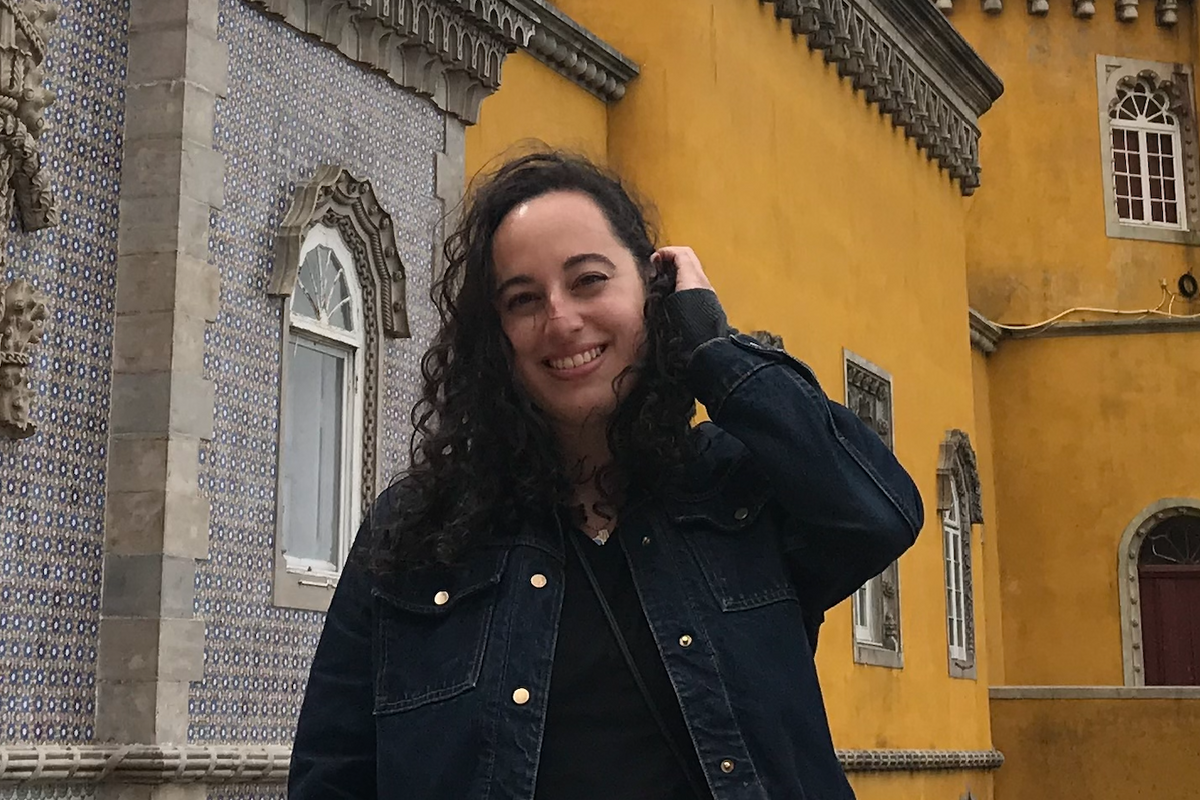 Houston native Carson Stanch moved from Brooklyn, New York to Austin just before the pandemic. (Carson Stanch)
Stanch soon realized she was a trendsetter—or perhaps a fortune teller—as the pandemic hit a few months after her move. No longer willing to spend extra money on their more expensive apartments, Stanch said many of her friends and other New Yorkers left the city amid COVID lockdowns.
"It's so expensive to live there (and) all of the reasons why you live in New York, you couldn't really do anymore," Stanch said.
Garrett Watson, a senior policy analyst with the Tax Foundation who wrote a 2018 report on the value of $100 in U.S. metros, told Austonia the report factors in the costs of goods and services with residents' incomes and compares them to the national average. The result is price parity, a number that varies drastically across the country—for instance, a $100 bill won't get you near as far in Austin as it would in more rural parts of the Hill Country.
While a Ben Franklin note was worth $4 more in New York in 2020 when compared to 2018, a $100 bill decreased by $1.60 in value in Austin. Austin's cost of living also saw the 12th-highest increase among U.S. metros from the 2010 to 2020 census.
And as the pandemic's nationwide housing boom gained extra momentum in Austin, peaking at a median home price of $575,000 in June 2021, Watson said the value of $100 could have dropped even further.
"There's just been a chronic hunger for building houses on the coasts and in certain cities in the heartland," Watson said. "Especially this year, we're seeing more and more discussion about that in Austin, and so that is a big, big factor."
Price parity bleeds into other factors as well—in San Francisco, where the value of $100 sits at $82.63, residents are nearly 18% poorer than their higher incomes suggest. But with higher incomes than the U.S. average, they may find themselves more flush with cash when moving to a cheaper city like Austin.
Many out-of-towners have used that extra change to make housing offers much higher than the asking price, Redfin chief economist Daryl Fairweather told Fox7 Austin.
"All those migrants are bringing with them high-paying jobs who are used to much more expensive housing and they're willing to pull out all the stops to win these homes and move to Austin," Fairweather said.
But Austin is catching up to those traditional hotspots: the area was predicted to be the most expensive metro outside of the Golden State by the end of 2021.
In just two years, Stanch said she's seen some signs.
"I feel like I look around certain areas of Austin (and) they do feel more similar to downtown Brooklyn," Stanch said. "Some businesses I see might tend to cater to folks who have a little more income."
I cannot believe there's a Hermès (an Hermès?) store opening around the corner from where I live. Oy vey. The scrappy, cheap, charmingly dusty locals-only South Congress of yore is receding into the past so very quickly. 😭 pic.twitter.com/sUHxI4pX8F
— Cari Marshall (@CariMarshallTX) August 3, 2021
So why not move to, say, Florence, Alabama, where money is almost 20% more valuable?
Watson said the difference comes down to the value of amenities—something the study can't track.
"Part of the value in New York City is all the amenities that you're near, the value of Broadway, the value of being able to get food delivered to your door," Watson said. "So that may be reflected in people's willingness to pay higher prices... there's a lot of really great reasons why people may want to be in Austin from an identity perspective that you can't get in other parts of Texas."
In Austin, tech salaries rose 5% from 2020-2021 as big-name corporations like Oracle and Tesla—alongside Tesla's billionaire owner Elon Musk—flocked to the nation's new "boomtown." With an ever-increasing job market, eclectic culture and reputation as one of the world's best cities for move-ins, Austin's appeal might still offset its price.
But for Stanch and many others, there may still come a time when price wins over location.
"If I was to the point where homebuying was more important than being near friends and family, then I would move to get the home," Stanch said. "I think that's kind of part of my plan."