Get connected with our daily update
Host of The Tonight Show Jimmy Fallon announced that, in partnership with Indeed, he would donate $15,000 to Austin's Hideout Theatre during his show.
---
The improv club, located on 617 Congress Ave., has been closed since early March due to the pandemic. Fallon has been highlighting local comedy clubs that have been hit hard by COVID-19 on his show all week, donating $15,000 and giving a shoutout to each.
"We wanted to help them out a little more than just a shoutout," Fallon said on the show.
Nightlife and small businesses have struggled in the face of COVID-19; numerous bars and even other comedy clubs, like Capital City Comedy Club, have seen their end this year.
Kareem Badr, co-owner and general manager of The Hideout Theatre, said while they are very thankful for the donation, it will only cover a fraction, about 20%, of the theatre's back rent.
"(The donation) was completely out of the blue and a nice bit of good news in a year that has been incredibly challenging," Badr said in an email to Austonia. "The thing we are really hoping for is that the national attention brings the theatre some new audience members and companies interested in our virtual team-building workshops."
Badr said the theatre hasn't opened in effort to help slow the spread of COVID-19 and it does not plan to open back up until they are confident the virus is under control.
"Businesses where people gather in small spaces for extended periods of time should be literally the last places that open back up," Badr said. "That obviously poses a threat to these businesses and that is why we feel the local, state and federal governments should do more to help them survive while they have to be closed in the name of public health and safety."
Though you can't watch the shows in person, The Hideout Theatre still does live shows
via Twitch
and the cafe is open for to-go orders. Shows are free to watch but the theatre is accepting donations.
More on celebs: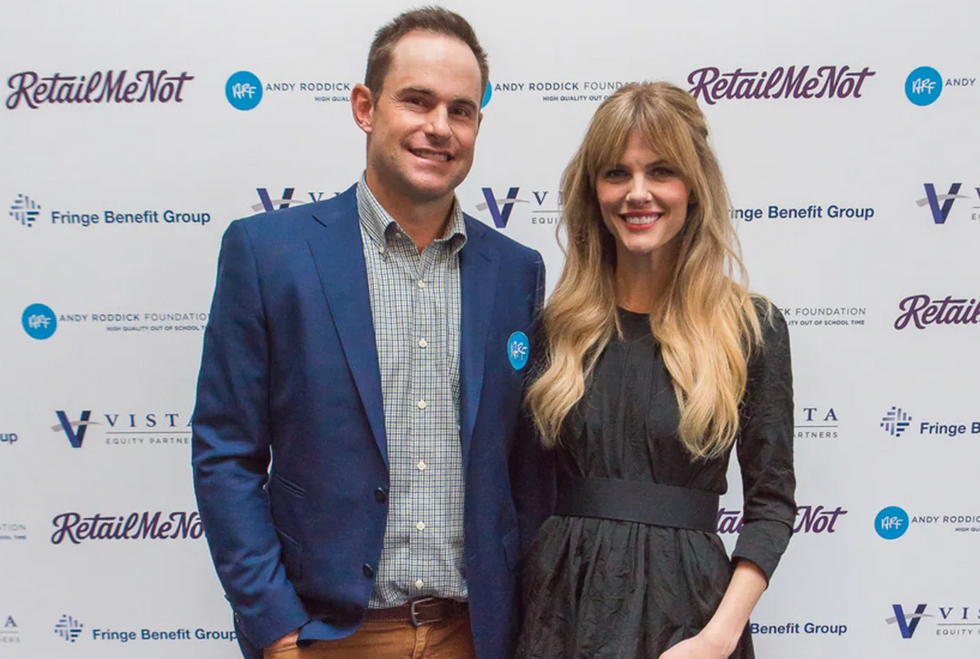 Austin's Andy Roddick is about to get served, charity style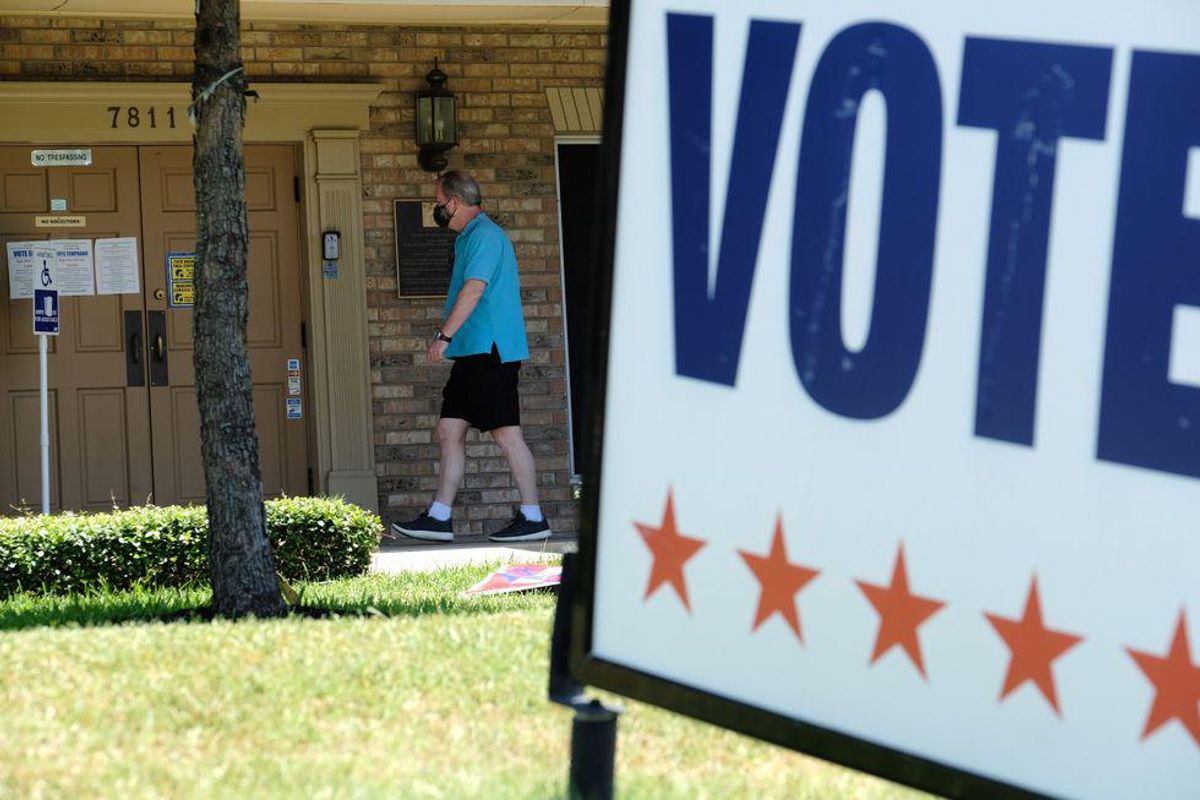 May's second election is here, in which voters will decide on the candidates to represent their party in the November general election after the winner in some March primary races was unclear.
Just like the March primaries, voters will choose which party they choose to vote in. Then based on location, each ballot will show which races are in a runoff.
In Texas, candidates must win at least 50% of the vote to be elected. In the races where the top candidate only received a plurality of votes, a runoff is being held.
Here's everything you need to know before heading to the polls.
Know before you go
Early voting for the Texas primary runoff election begins Monday and will last through May 20; Election Day is May 24.
The registration period for this election has passed; check if you're registered to vote here.
The polls are open from 7 a.m. to 7 p.m. daily. As long as you're in line by 7 p.m., you can vote.
You'll need a valid photo ID to present once you're at a polling location.
Here are the early voting locations in Travis County.
View wait times at polling locations here.
Races to watch in Travis County:
Statewide
Lieutenant Governor
Republican: Incumbent Lt. Gov. Dan Patrick won his primary in March.
Democratic: Mike Collier and Michelle Beckley are vying to be the Democrat candidate on the ballot.
Attorney General
Republican: Incumbent AG Ken Paxton is fighting for his seat against George P. Bush.
Democratic: Rochelle Garza and Joe Jaworski will face off to be the Democratic candidate in this race.
View all the statewide races on the ballot here.
U.S. House of Representatives

View the district you live in here.
District 21
Republican: Incumbent Chip Roy won his primary in March.
Democratic: Claudia Andreana Zapata and Ricardo Villarreal are hoping to secure this vote.
District 35
Republican: Dan McQueen and Michael Rodriguez are going head to head to be the Republican candidate in this race.
Democratic: Former Austin council member Greg Casar won this race in March.
Texas House
District 19
Republican: Ellen Troxclair and Justin Berry are vying to be the Republican candidate in this race.
Democratic: Pam Baggett won her primary in March.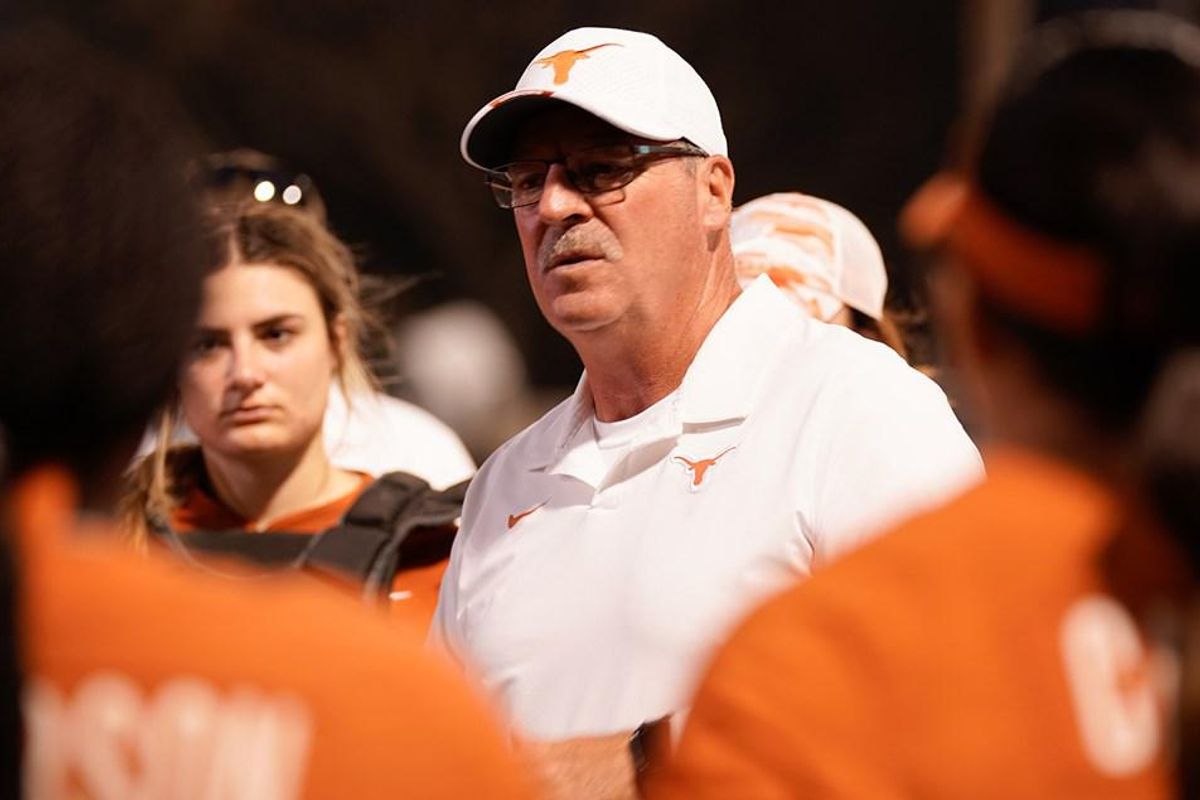 University of Texas head softball coach Mike White was ousted from a game and publicly reprimanded after flipping off an umpire, the person officiating the game, at the Big 12 Conference Friday.
White was kicked out of the team's 6-1 Oklahoma State loss after arguing a call in the first inning. He then went on to turn around and flip off umpire Naomi Urdahl after she reversed the call, which was originally in the Longhorns' favor.
White apologized to both the Big 12 Conference and the umpiring crew, including Urdahl, in statements both Friday and Saturday.
"(My actions) were unacceptable, regrettable and reflected poorly on the Big 12 Conference, The University of Texas, my softball team and me personally," White's statement said. "My actions were not in accordance with those of a Head Coach who has the responsibility to conduct himself in a professional manner at all times."
Big 12 Commissioner Bob Bowlsby said the action was "a clear violation of sportsmanship expectations" and that the conference accepted his public apology.
With the loss, the Longhorns (38-17-1) were kicked out of the Big 12 Tournament and will take on Weber St. (38-10) in the Seattle Regional portion of the NCAA Softball Tournament from May 20-22.