Get connected with our daily update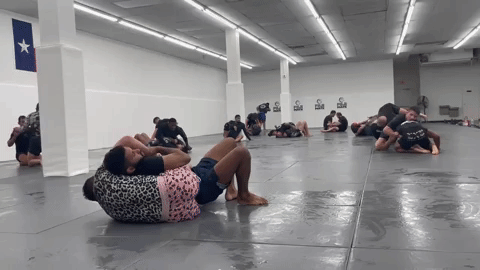 Eight of the world's best Brazilian jiu-jitsu athletes flew into Austin in September to be in the new hub for the sport. But after over a decade of fighting together, they'll no longer be under the same name.

---
The legendary Danaher Death Squad, which started in 2007 and was led by black belt John Danaher, made a highly-publicized split in late July while in Puerto Rico, with Danaher, legend Gordon Ryan and teammate Gary Tonon announcing the aptly-titled "New Wave Jiu Jitsu" as their new studio to open soon in Austin.
Missing from the new roster were former teammates Craig Jones, Ethan Crelinstein, Nick Rodriguez and even Ryan's younger brother, Nicky Ryan. The new crew announced that day that they would also be forming a new studio with the tongue-in-cheek title "B Team Jiu Jitsu."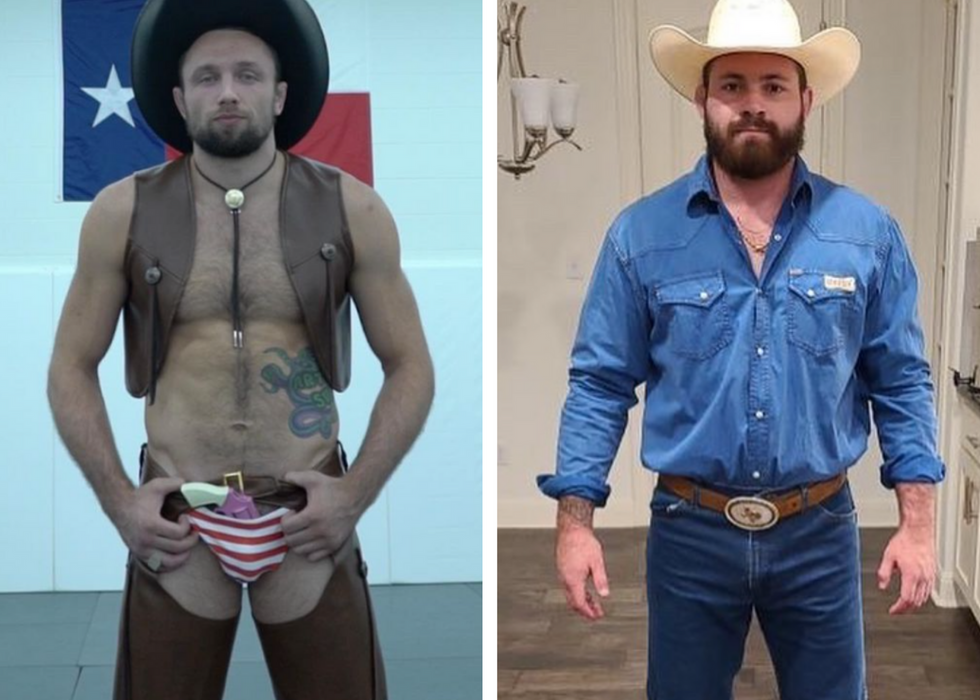 Jiu jitsu greats Craig Jones (left) and Gordon Ryan have opened rival studios in Austin.
Both teams chose to move to Austin, a hotbed for the sport that the B Team's Seth Belisle said is becoming a "mecca for jiu-jitsu." With plenty of renowned studios, jiu-jitsu enthusiasts like Joe Rogan coming into town and the presence of Flo Grappling, the sport's premier media outlet, Belisle said there's now "more jiu-jitsu here than anywhere in the world."
While Belisle, an Austin native, handles the business side for the crew, the team's coaching is headed by Jones, a leopard-print wearing Aussie who has been known to sport assless chaps and places importance on the lighter side of things (the studio advertises that they train "Mexican ground karate," a name they created for jiu-jitsu).
Rumors abound about the famed fighters' breakup, including money issues in the Ryan family or a well-rehearsed PR stunt, but Jones told Austonia that the split of the Death Squad simply comes down to personal differences between the fighters.
"It wasn't an amicable breakup at all," Jones said. "What Gordan represents is quite controversial... I would say there would be no line he wouldn't cross to promote a grappling match. So in that sense, we're sort of focused on a different, more positive sort of vibe."
B Team and New Wave alike are opening at a critical time for jiu-jitsu, as the sport slowly becomes a household name. Now, top fighters can make a living from their sport while still maintaining a much lower profile than MMA fighters or boxers.
That name recognition and B Team's positive attitude drew in droves of new trainees, with many opting to move to Austin solely to train at B Team.
Jiu jitsu pro Craig Jones (in leopard print) trains and coaches prestigious athletes at The B Team studio in South Austin. (Claire Partain/Austonia)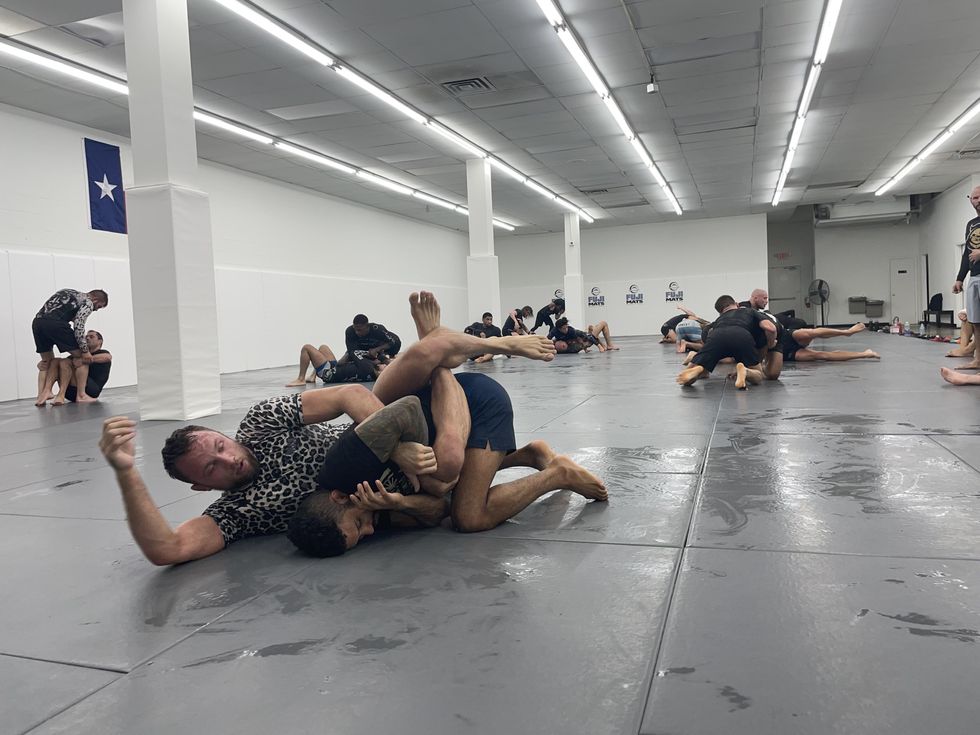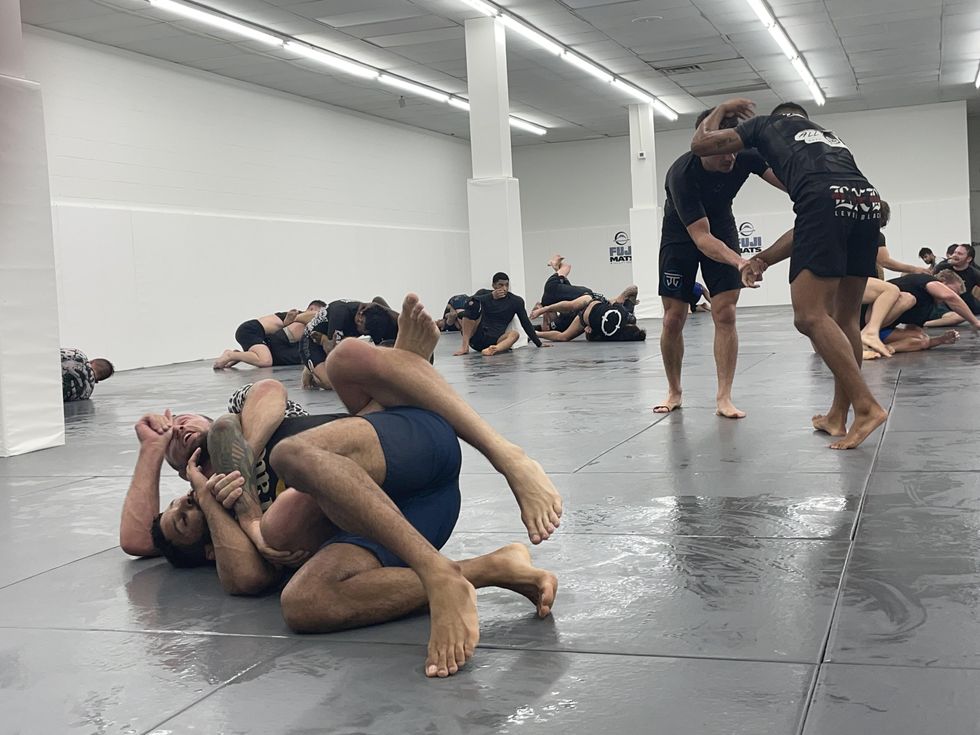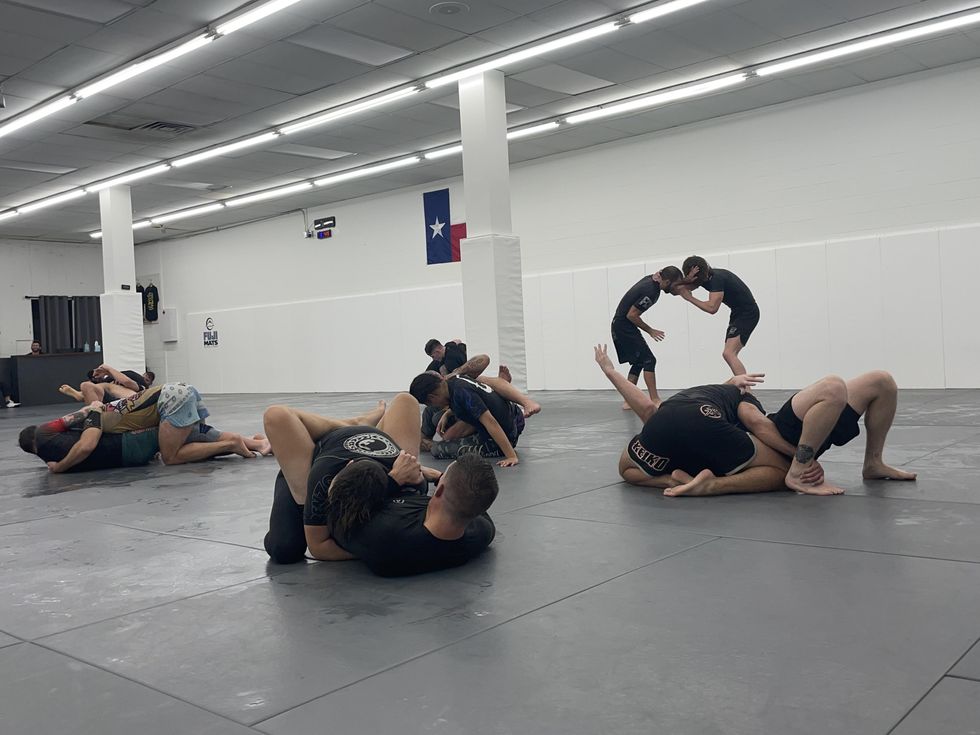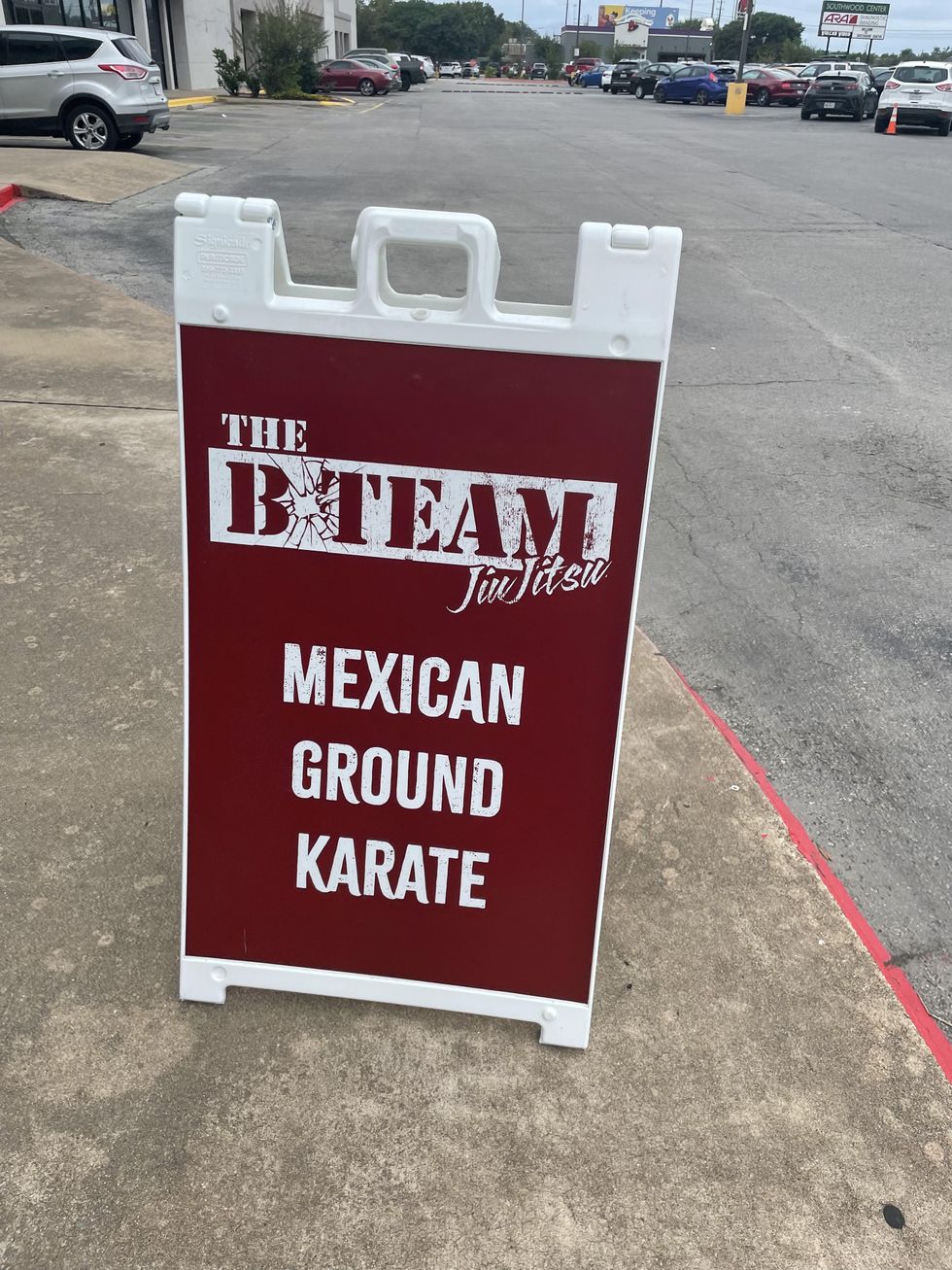 "Jiu-jitsu is a relatively new sport," Belisle said. "If you love basketball, it's impossible for you to say, 'I'm going to go play with LeBron James and learn from him this weekend... in jiu-jitsu, that's possible. You have access to the stars of the sport because it hasn't really blown up yet. It's something special."
After an open house that saw over 150 athletes show up, the team realized they needed to become more exclusive. Now, the studio trains only the "Olympians" of the sport, something that sets them apart from other local studios. They also frequently bring in celebrities of the sport for training sessions, including famed female fighter Ffion Eira Davies.
"We're obviously a new gym, but we're probably some of the best guys in the world," Jones said.
Meanwhile, New Wave is training at the famed Renzo Gracie Studio, Danaher's former trainer, as they wait for a new studio.
Will the world's two best teams soon have showdowns in the Texas capital?
While it's unclear whether or not things will get personal (no brother vs. brother matchup is on the horizon), trainees under each studio went head-to-head for the first time Wednesday as New Wave's Gordon Ryan announced his first match out of semi-retirement. Ryan, often lauded as the best grappler in the world, forced UFC fighter Phillip Rowe to submit four times in the 15-minute friendly exhibition match at Austin's Palmer Events Center.
But Rowe, who was first a jiu-jitsu athlete before switching to UFC, said he didn't know about the beef and was just looking to train under his favorite athletes, Jones and Rodriguez.
He competed for a few reasons—including a break from UFC and a chance to give BJJ a bigger name—but he mostly came into town for the fun of it. Ryan and Rowe talked often prior to the meet, with Rowe gifting Ryan a Bumpboxx, or decorated boombox, in honor of Ryans' father. The respect was mutual—Ryan shouted out Rowe after the match for coming out with a broken hand and the death of some loved ones a week prior.
The match was the first indirect competition between the two gyms. Jones said they won't be training with the goal of fighting any of their former New Wave compadres.

"I don't know what's going to happen ultimately," Jones said. "Because obviously, we're not friendly as it is right now, but I mean. I wouldn't go so far as to train someone that was going to compete against them directly."
But with B Team fighters like Nick Rodriguez expressing their interest in fighting in the future and both gyms training for the WNO Championships in 2022, it's almost inevitable that the former teammates will find themselves on either side of the mat sooner or later.
"'I'd be lying if I said that every day since I started jiu-jitsu my goal is to beat Gordon. I'd be lying if I was saying that isn't true," Rodriguez told the Jason Chambers podcast. "My goal is to be the best grappler in the world and nothing less. That's an old teammate that I have to go through to knock him out and get to the top, then that's fine with me."
Enjoying Austonia? Signup for our newsletter to get daily Austin news, straight to your morning inbox!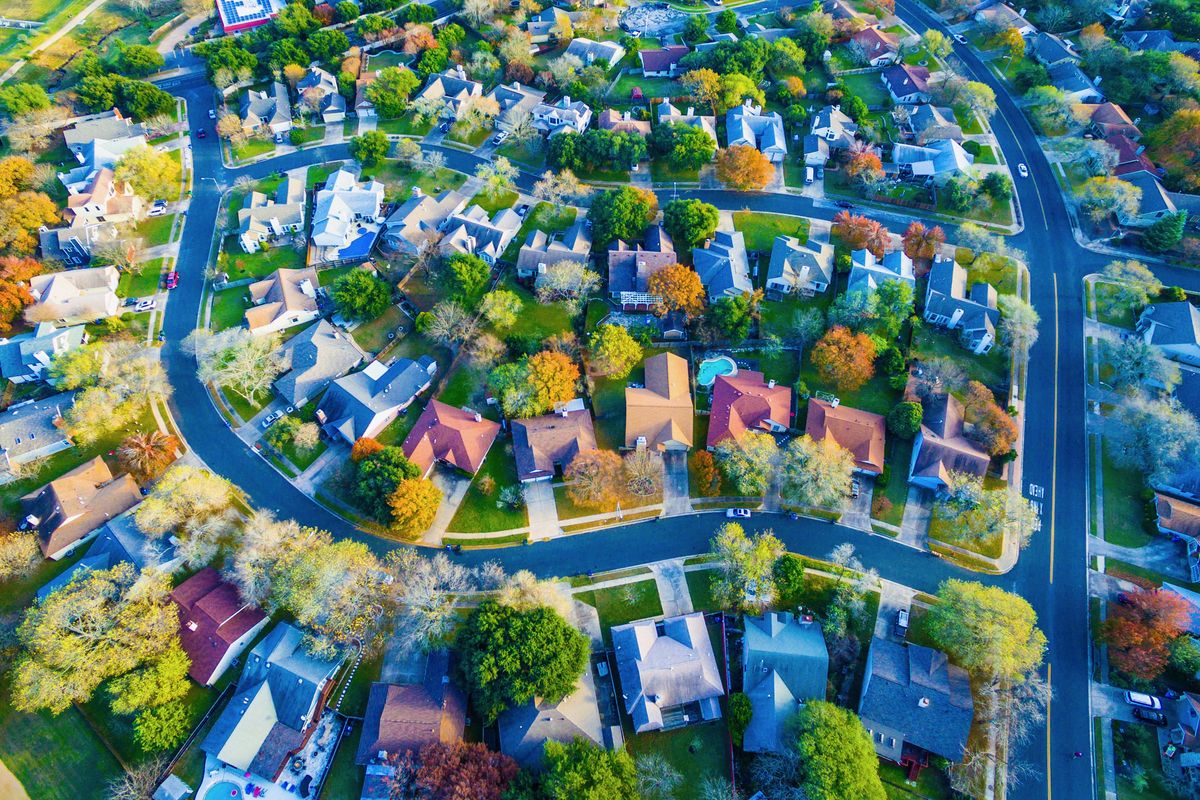 Shutterstock
So you want to buy a house?

To anyone trying to get on the "housing ladder," it's been a discouraging couple of years as prices skyrocketed in a market crowded with buyers bidding against each other for just about any available home.

Things may be calming down, with the Austin Board of REALTORS reporting fewer sales and more available homes this summer.

Mortgage rates have more than doubled in the last year, from around 3% to well over 6% on a 30-year fixed rate loan, getting even more of a bump this week after the Federal Reserve raised bank rates on Wednesday.

So how affordable are homes right now? That, of course, depends on what you want and how much you're able or willing to pay, but here are some rough estimates of what a typical buyer would pay to buy a $650,000 home, which would be considered "mid-price" in today's market.

Mortgage banker Chris Holland (NMLS 211033) of Austin's Sente Mortgage ran some numbers for Austonia to illustrate a typical purchase.


Holland says that while the 30-year fixed rate mortgage is often mentioned in the media, the most popular loan that he's seeing now is a 7/1 adjustable rate mortgage, which has a fixed rate for 7 years and then adjusts every year based on market rates, with a limit on how much it can increase each year. The interest is amortized over a 30-year period. Adjustable Rate Mortgages (ARMs) offer lower rates than fixed rate loans.

Here are the numbers, which are examples. In practice, exact numbers vary with a buyer's credit rating and overall financial situation, and with the rate, which can move up or down at any time.
$650,000 home purchase price
7/1 ARM at 5.875%
5% down payment, equals $32,500
95% financed, equals $617,500
$4,990 payment, including principle and interest (P&I), insurance, and property tax
Typically, a borrower's debt to income ratio needs to be at or below 45%. So for this mortgage, a borrower, or borrowers, would need income of roughly $11,100/month, or $133,200/year. That number could be higher, depending on the buyer's outstanding credit balances on things like credit cards and car loans.
Not included are closing costs, moving costs, maintenance, and any changes a new buyer might want to make to the home.

Holland says he's had a lot of clients approved for loans who were house hunting but have put that on hold, hoping prices come down.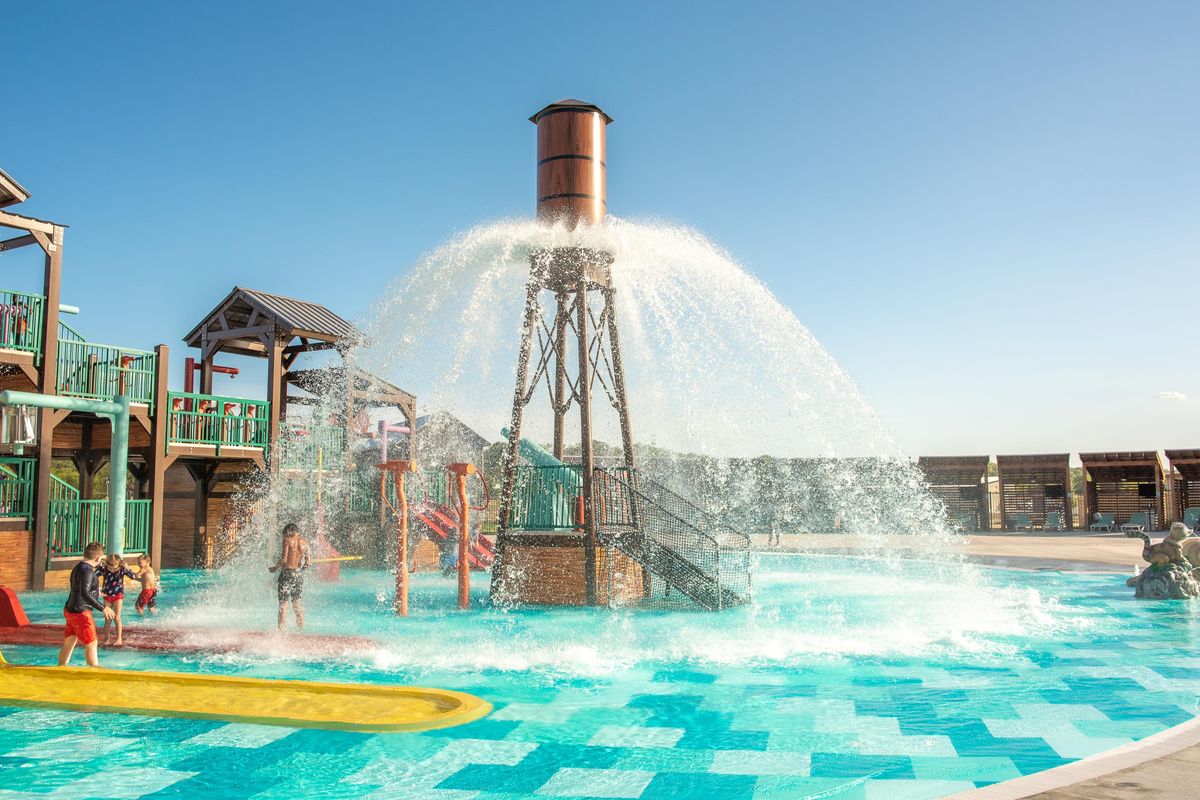 Camp Fimfo Waco
Camp Fimfo Waco, a brand new camping resort, is kicking off football and fall camping season in style! With top-notch amenities, premium accommodations, and 10 weekends of fall fun, there's no better place to have a fall camping getaway, especially if you're a Baylor football fan!
Fall promises to be a one-of-a-kind camping experience. From Sept. 16 to Nov. 24, weekends will be packed with fall-themed activities, including special Halloween weekends in October. Campers can enjoy activities like fall crafts, campground trick-or-treating, costume contests, site decorating, outdoor movie nights, and more!