Get connected with our daily update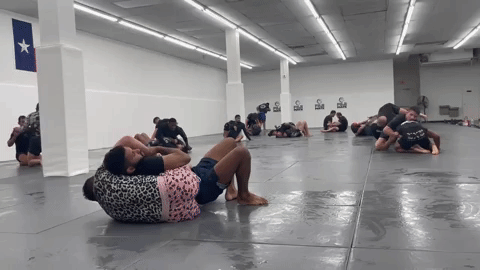 Eight of the world's best Brazilian jiu-jitsu athletes flew into Austin in September to be in the new hub for the sport. But after over a decade of fighting together, they'll no longer be under the same name.

---
The legendary Danaher Death Squad, which started in 2007 and was led by black belt John Danaher, made a highly-publicized split in late July while in Puerto Rico, with Danaher, legend Gordon Ryan and teammate Gary Tonon announcing the aptly-titled "New Wave Jiu Jitsu" as their new studio to open soon in Austin.
Missing from the new roster were former teammates Craig Jones, Ethan Crelinstein, Nick Rodriguez and even Ryan's younger brother, Nicky Ryan. The new crew announced that day that they would also be forming a new studio with the tongue-in-cheek title "B Team Jiu Jitsu."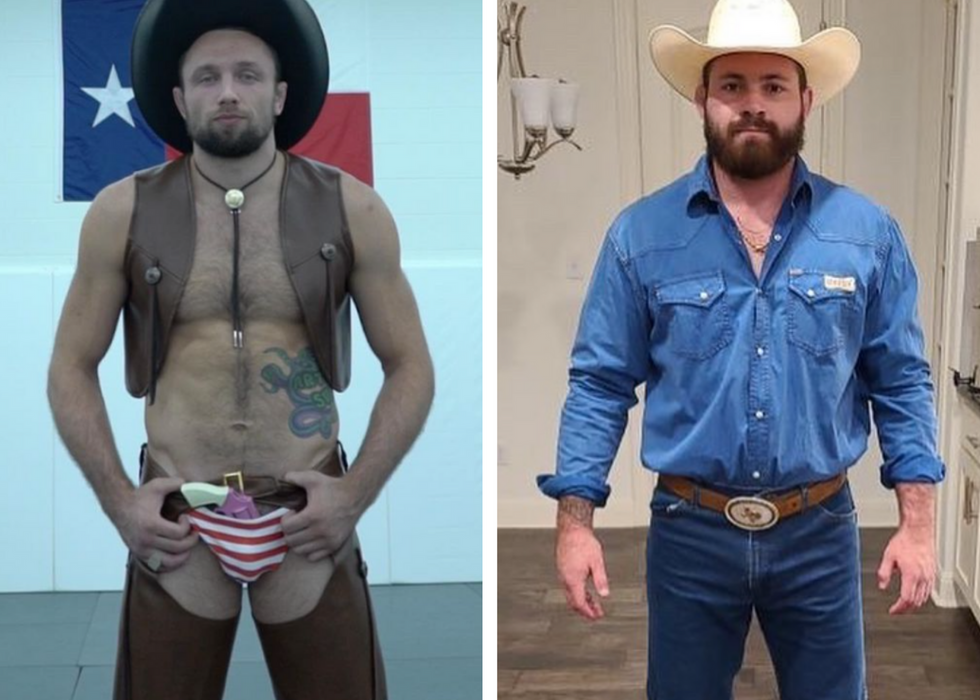 Jiu jitsu greats Craig Jones (left) and Gordon Ryan have opened rival studios in Austin.
Both teams chose to move to Austin, a hotbed for the sport that the B Team's Seth Belisle said is becoming a "mecca for jiu-jitsu." With plenty of renowned studios, jiu-jitsu enthusiasts like Joe Rogan coming into town and the presence of Flo Grappling, the sport's premier media outlet, Belisle said there's now "more jiu-jitsu here than anywhere in the world."
While Belisle, an Austin native, handles the business side for the crew, the team's coaching is headed by Jones, a leopard-print wearing Aussie who has been known to sport assless chaps and places importance on the lighter side of things (the studio advertises that they train "Mexican ground karate," a name they created for jiu-jitsu).
Rumors abound about the famed fighters' breakup, including money issues in the Ryan family or a well-rehearsed PR stunt, but Jones told Austonia that the split of the Death Squad simply comes down to personal differences between the fighters.
"It wasn't an amicable breakup at all," Jones said. "What Gordan represents is quite controversial... I would say there would be no line he wouldn't cross to promote a grappling match. So in that sense, we're sort of focused on a different, more positive sort of vibe."
B Team and New Wave alike are opening at a critical time for jiu-jitsu, as the sport slowly becomes a household name. Now, top fighters can make a living from their sport while still maintaining a much lower profile than MMA fighters or boxers.
That name recognition and B Team's positive attitude drew in droves of new trainees, with many opting to move to Austin solely to train at B Team.
Jiu jitsu pro Craig Jones (in leopard print) trains and coaches prestigious athletes at The B Team studio in South Austin. (Claire Partain/Austonia)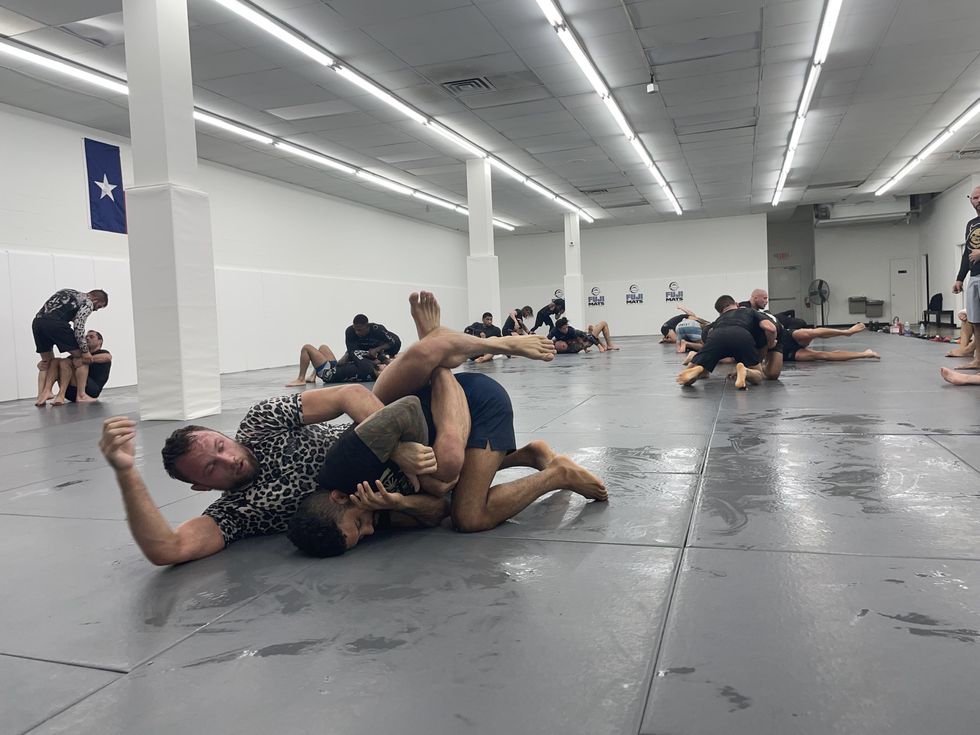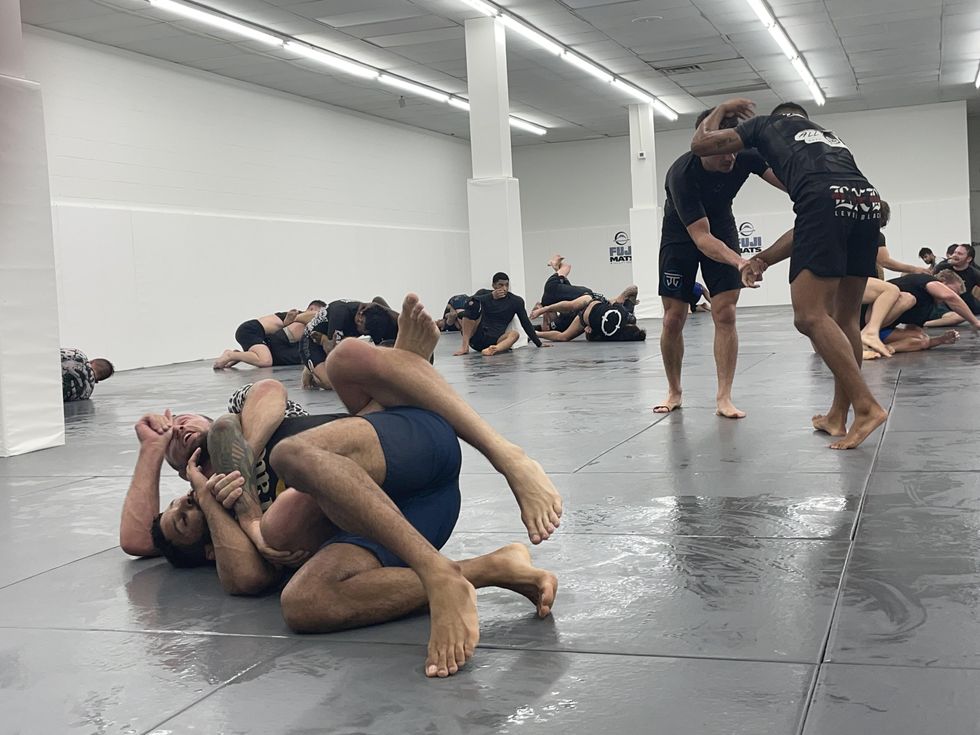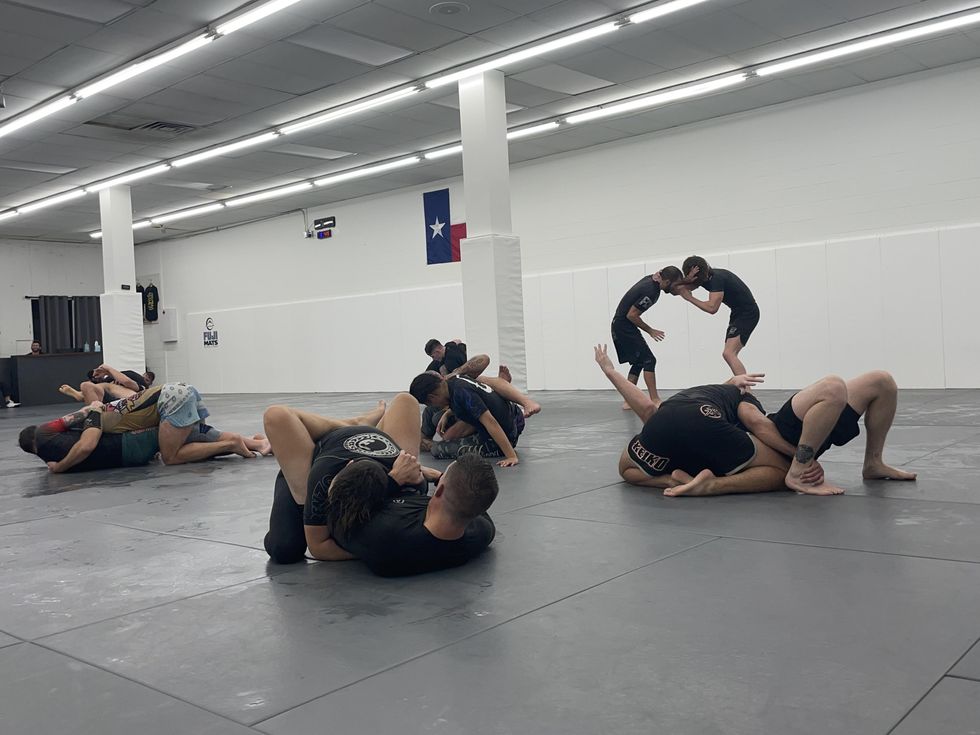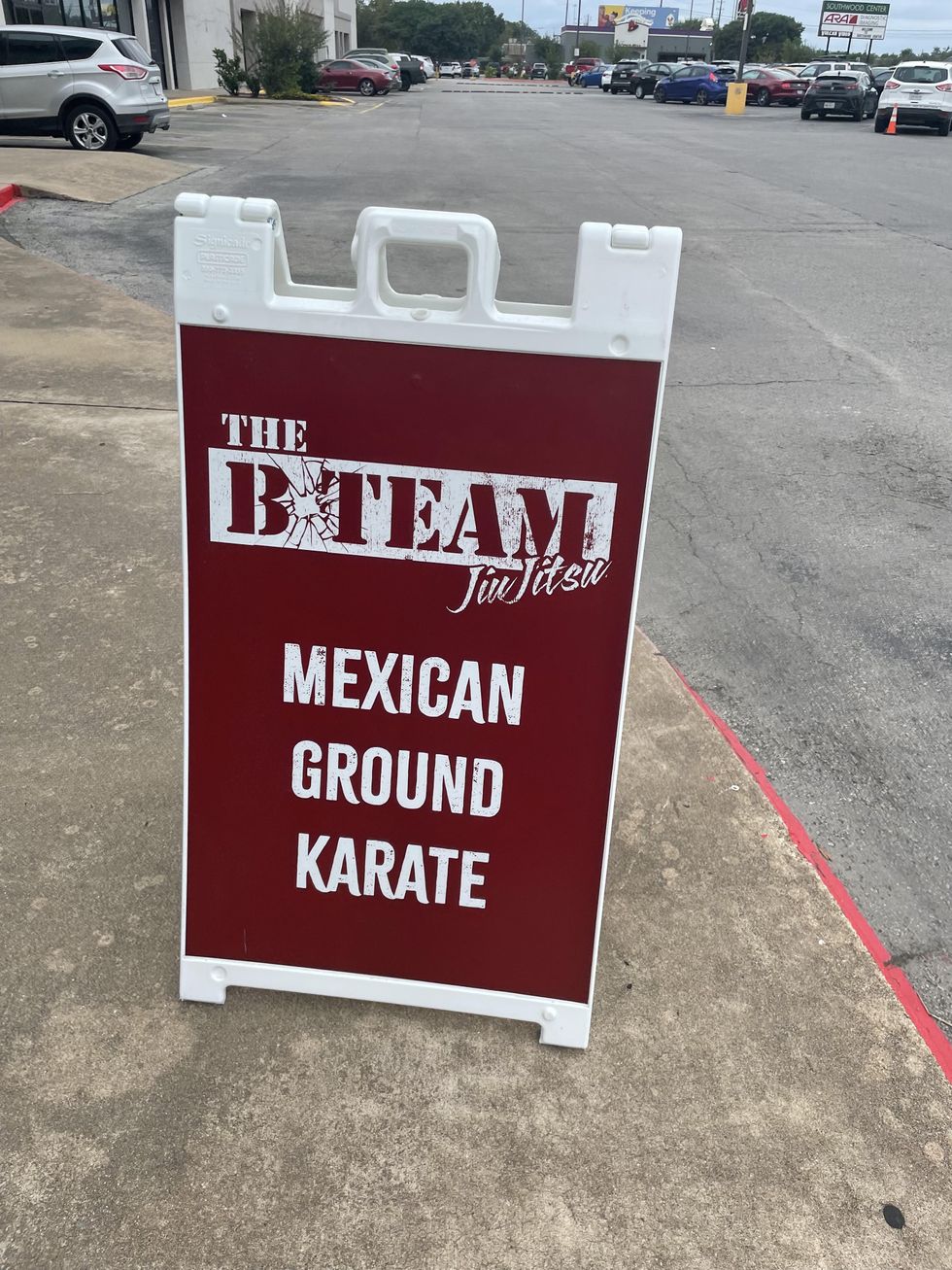 "Jiu-jitsu is a relatively new sport," Belisle said. "If you love basketball, it's impossible for you to say, 'I'm going to go play with LeBron James and learn from him this weekend... in jiu-jitsu, that's possible. You have access to the stars of the sport because it hasn't really blown up yet. It's something special."
After an open house that saw over 150 athletes show up, the team realized they needed to become more exclusive. Now, the studio trains only the "Olympians" of the sport, something that sets them apart from other local studios. They also frequently bring in celebrities of the sport for training sessions, including famed female fighter Ffion Eira Davies.
"We're obviously a new gym, but we're probably some of the best guys in the world," Jones said.
Meanwhile, New Wave is training at the famed Renzo Gracie Studio, Danaher's former trainer, as they wait for a new studio.
Will the world's two best teams soon have showdowns in the Texas capital?
While it's unclear whether or not things will get personal (no brother vs. brother matchup is on the horizon), trainees under each studio went head-to-head for the first time Wednesday as New Wave's Gordon Ryan announced his first match out of semi-retirement. Ryan, often lauded as the best grappler in the world, forced UFC fighter Phillip Rowe to submit four times in the 15-minute friendly exhibition match at Austin's Palmer Events Center.
But Rowe, who was first a jiu-jitsu athlete before switching to UFC, said he didn't know about the beef and was just looking to train under his favorite athletes, Jones and Rodriguez.
He competed for a few reasons—including a break from UFC and a chance to give BJJ a bigger name—but he mostly came into town for the fun of it. Ryan and Rowe talked often prior to the meet, with Rowe gifting Ryan a Bumpboxx, or decorated boombox, in honor of Ryans' father. The respect was mutual—Ryan shouted out Rowe after the match for coming out with a broken hand and the death of some loved ones a week prior.
The match was the first indirect competition between the two gyms. Jones said they won't be training with the goal of fighting any of their former New Wave compadres.

"I don't know what's going to happen ultimately," Jones said. "Because obviously, we're not friendly as it is right now, but I mean. I wouldn't go so far as to train someone that was going to compete against them directly."
But with B Team fighters like Nick Rodriguez expressing their interest in fighting in the future and both gyms training for the WNO Championships in 2022, it's almost inevitable that the former teammates will find themselves on either side of the mat sooner or later.
"'I'd be lying if I said that every day since I started jiu-jitsu my goal is to beat Gordon. I'd be lying if I was saying that isn't true," Rodriguez told the Jason Chambers podcast. "My goal is to be the best grappler in the world and nothing less. That's an old teammate that I have to go through to knock him out and get to the top, then that's fine with me."
Enjoying Austonia? Signup for our newsletter to get daily Austin news, straight to your morning inbox!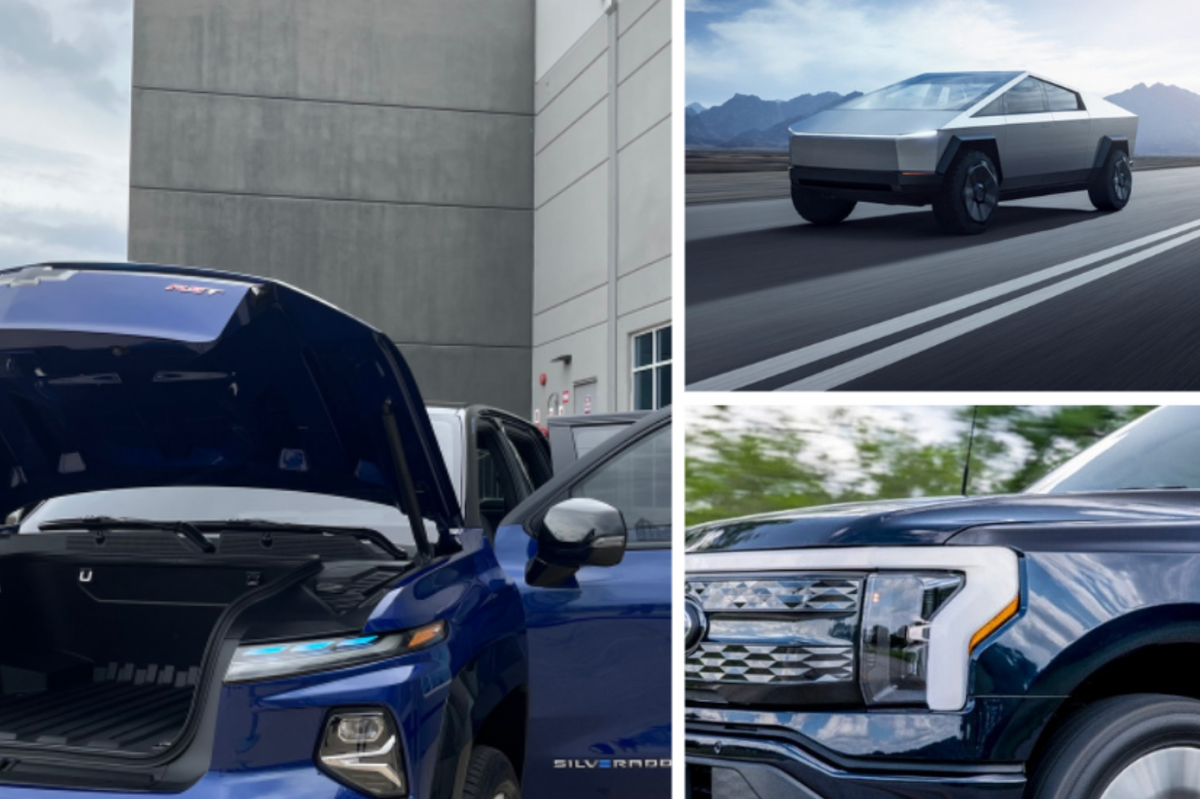 General Motors stepped onto Tesla's turf this week by bringing the 2024 Chevy Silverado EV to Austin for a showing. It's driving up competition in an increasingly hot market for electric pickups, which include the Cybertruck and Ford's F-150 Lightning.
"Especially here in Austin, there's a really, really high interest in electric vehicles and keeping that zero-emissions goal in mind," said Rachel Reid, a spokesperson for General Motors. "And then just like anywhere in Texas, trucks are something that people use in their daily lives for things from carrying different furniture or anything from a job site or even just having the family in the backseat and being able to carry something along with them."
Pickups play a major role in Texas culture, so much that the Texas Standard notes auto companies sometimes approach their marketing strategy by the regions of North, East, West and Texas. So, here's a look at the pickup options in the coming years if you're looking to go electric.
Production site and release schedule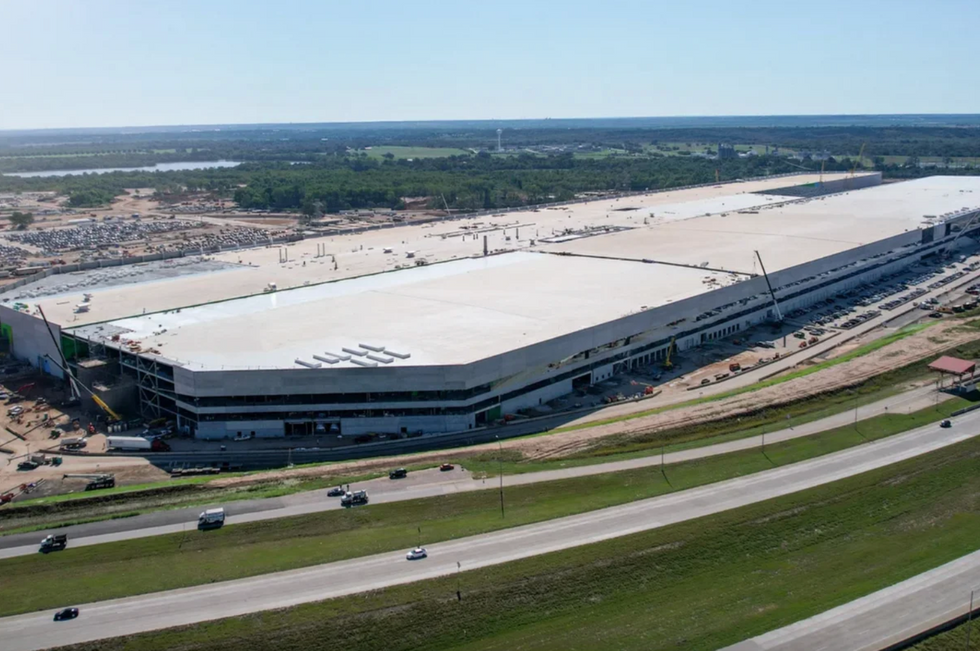 The Silverado is being made at the company's first fully dedicated EV assembly plant in Detroit, Michigan. Known as Factory ZERO, it's named as such to reflect the company's vision of a world with zero crashes, emissions or congestion.
The Cybertruck, meanwhile, will be produced at Giga Texas. At the recent opening of the factory in southeast Travis County, CEO Elon Musk addressed delays on the truck and said it would be out in 2023.
Orders are closed for the 2022 F-150 Lightning, but 2023 versions are just around the corner. They are being produced at Ford's EV center within their Rouge Complex in Dearborn, Michigan
Cost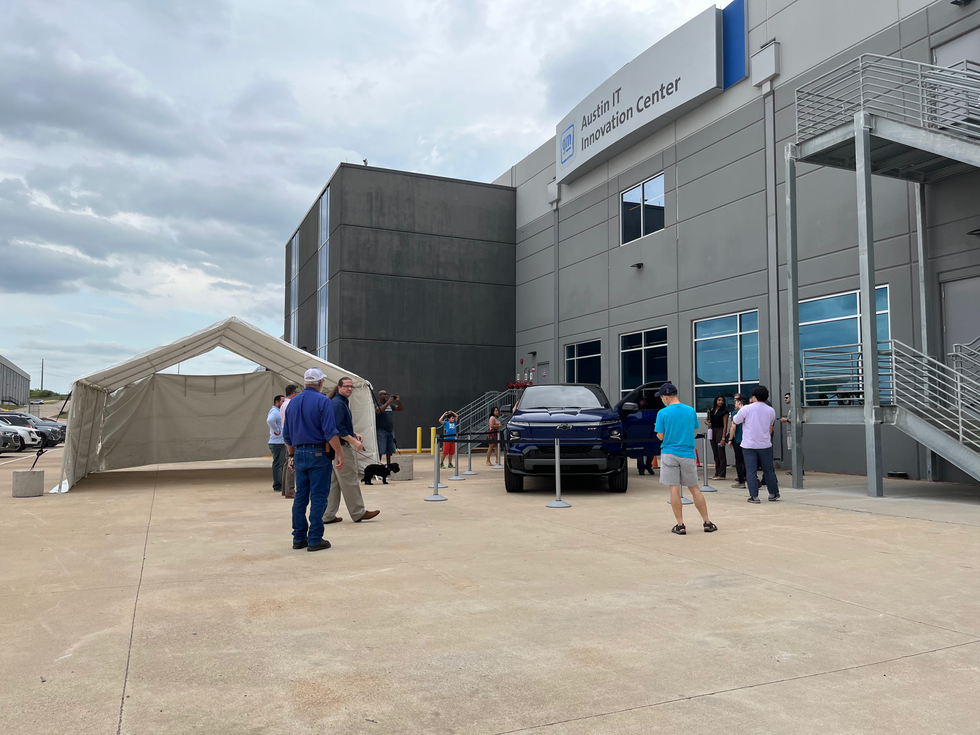 The Silverado has an estimated MSRP starting at $39,900 with a reservation cost of $100. Depending on which feature options are added, the truck could end up costing around $80,000.
The Cybertruck also requires a reservation cost of $100 and a final price varies by the number of electric motors. So the price ranges from $39,900 for a single motor and $69,900 for a tri motor.
This year's F-150s ranged in price from $39,974 to $90,874.
Autonomous features
You'll have to be at the wheel and alert no matter which car you choose since no vehicle is fully autonomous.
Chevrolet has compatible roads that drivers can use their driver-assisted technology, known as Super Cruise which includes adaptive cruise control, lane centering and hands-free operation with an attentive driver.
The Cybertruck order site doesn't appear to have many details on what its tech will include, but Tesla has previously made plans to launch a new self-driving computer with the pickup.
The more expensive Lightning models have Blue Cruise available, which is Ford's hands-free driving system that can be used on prequalified sections of divided highways. It includes a driver-facing camera to ensure the driver has their eyes on the road and Ford has said there's potential for future enhancements.
Charging time and range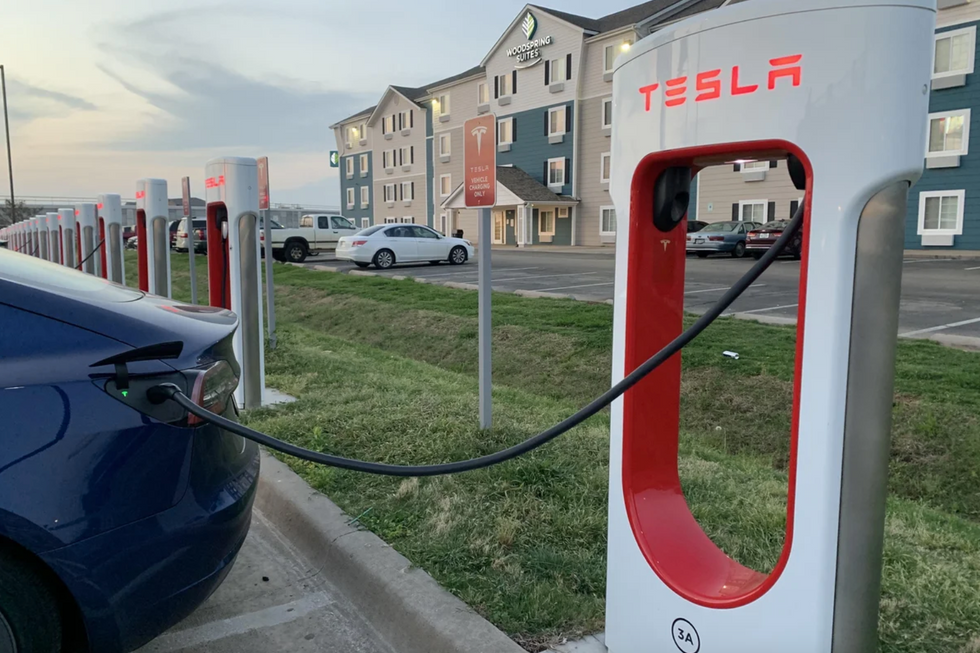 If you're looking to take some road trips outside of Austin, then this is one of the critical factors you'll consider while EV shopping.
The Chevy is estimated to reach 400 miles of range. With a 10 minute charge on a fast charger, it'll be able to get about 100 miles of range.
It will vary by battery pack, but the Environmental Protection Agency shows the Lightning as capable of traveling between 230 and 320 mile range.
It's yet to be realized, but Tesla is currently boasting the highest of the three with up to 500 miles of range on its Cybertruck.
Screens and storage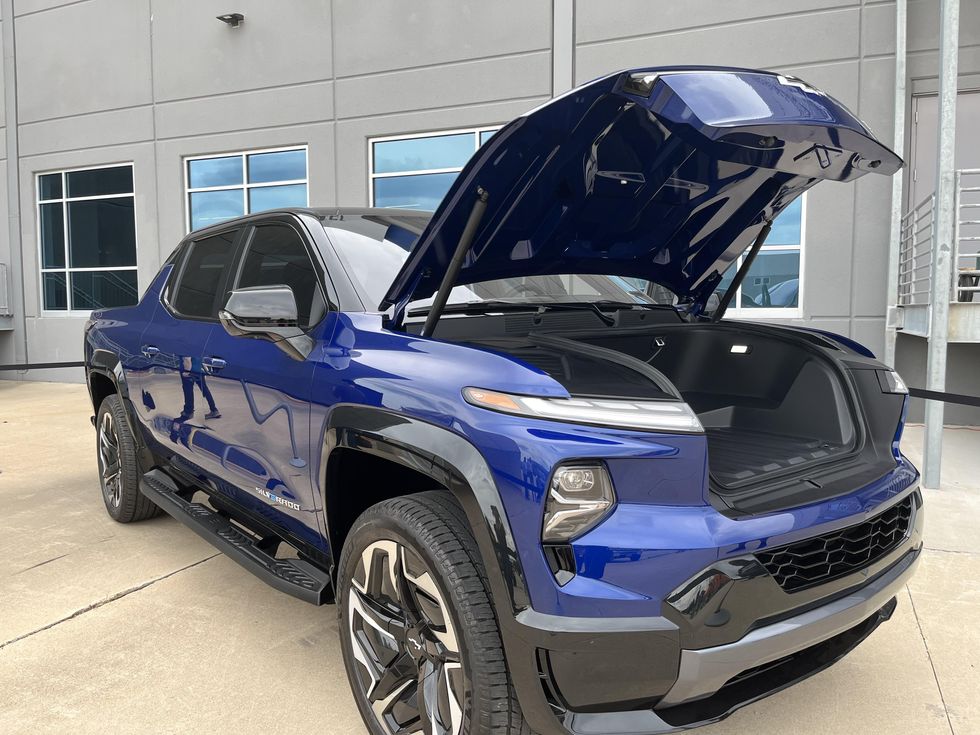 Of course, there are things you can do to keep busy while charging.
Generally, Tesla screens can display navigation, apps and a media player where you can access the radio and streaming services.
When it comes to loading up the vehicle, the Cybertruck flexes enough storage in the back for a motorcycle that you can transport up with a ramp.
The Silverado has a screen above the wheel that functions as a traditional dashboard and another larger screen. Chevy also replaced the space up front where an internal combustion engine would be with a "frunk."
The Lightning also has a frunk, with Insider listing it as one of the reasons it's perfect for road trips.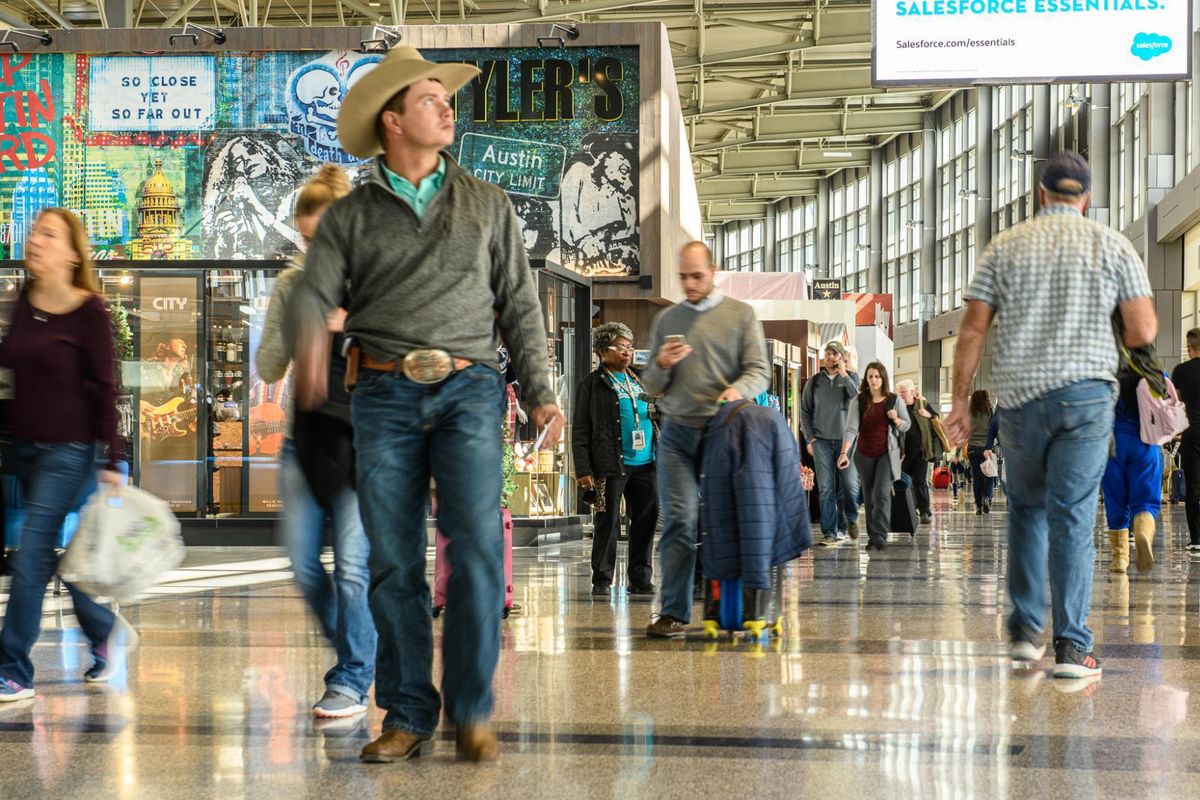 The Austin airport is warning travelers to "pack your patience" as it expects this Memorial Day weekend to be the busiest in airport history.
This weekend will kick off a period of more than 4.8 million passengers passing through Austin-Bergstrom International Airport by the end of summer—contributing to a projected record-breaking year of 22 million passengers at ABIA.
The surge in traffic at the airport comes as ABIA considers itself officially recovered from the pandemic's impact, an airport spokesperson ABIA Public Information Specialist Bailey Grimmett told Austonia. Additionally, the population growth in Central Texas and more service offered from ABIA has meant more people at the airport, she said. However, it has come under fire for increasingly long wait times at TSA and not having enough parking.
Flying soon? Here's how to prepare for a busy airport this summer.
Arrive hours early for your flight, especially if it's in the morning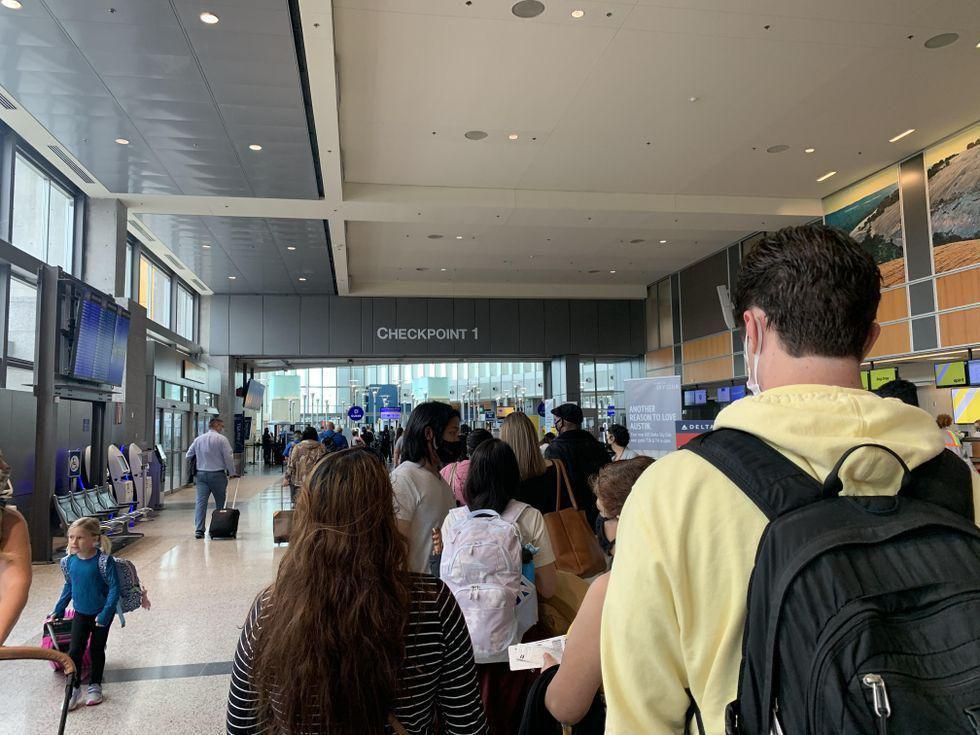 Summer travel lines in September 2021. (Austonia)
The busiest passenger traffic days in summer 2021 were Thursdays, Fridays, Sundays and Mondays, according to a release but each day of the week is expected to see increased traffic this summer. Lines tend to be longest before 8 a.m. and sometimes mid-morning hours.
Grimmett told Austonia the average person should arrive at the airport two-and-a-half hours before boarding time for domestic flights or three hours early for international flights. You might want to tack on extra time if…
You need to park or are returning a rental.
You're traveling with a big group, children or those who require assistance.
You're checking in baggage.
Familiarize yourself with TSA requirements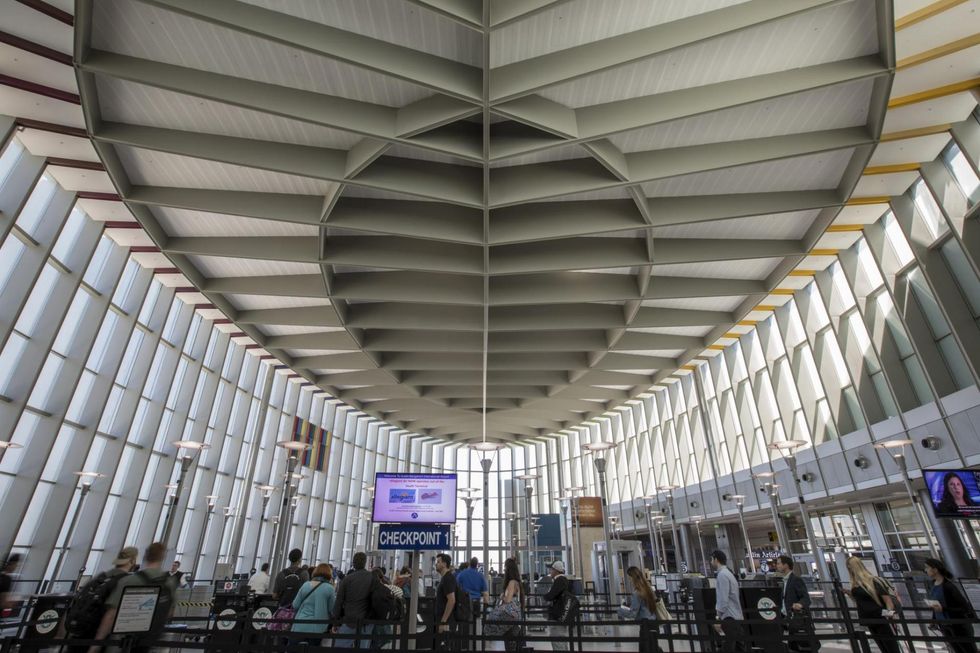 (ABIA)
The worst thing while traveling is getting stuck in security and having to repack all of your belongings. If you're traveling with a carry-on of toiletries, medication or food, double-check with TSA.gov if you're not sure.
Security screening checkpoints open at 3 a.m. and Grimmett said don't hesitate to ask a staff member if you need help. Faster screening is available by applying for
TSA PreCheck
or
Clear
screening for an extra fee.
Rather wait for the rush to die down?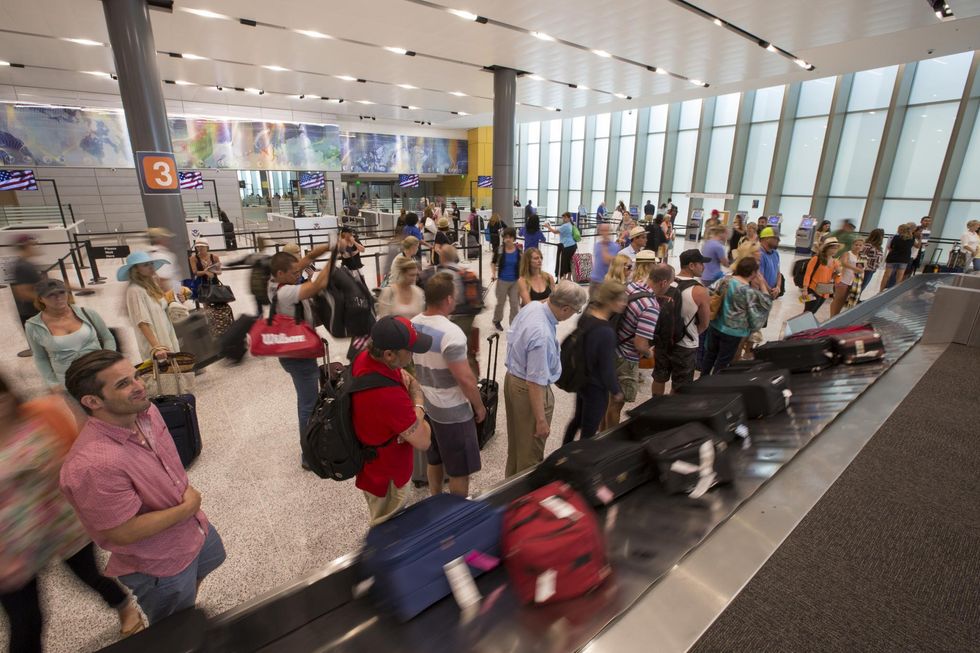 Grimmett said to expect near-constant high traffic through August, when students return to school and tourist season ends. The lull is short-lived though—ABIA typically sees another travel uptick in October for events like F1 and ACL Festival.
Once you're inside, refer to our complete guide to ABIA for a look at the amenities.