Get connected with our daily update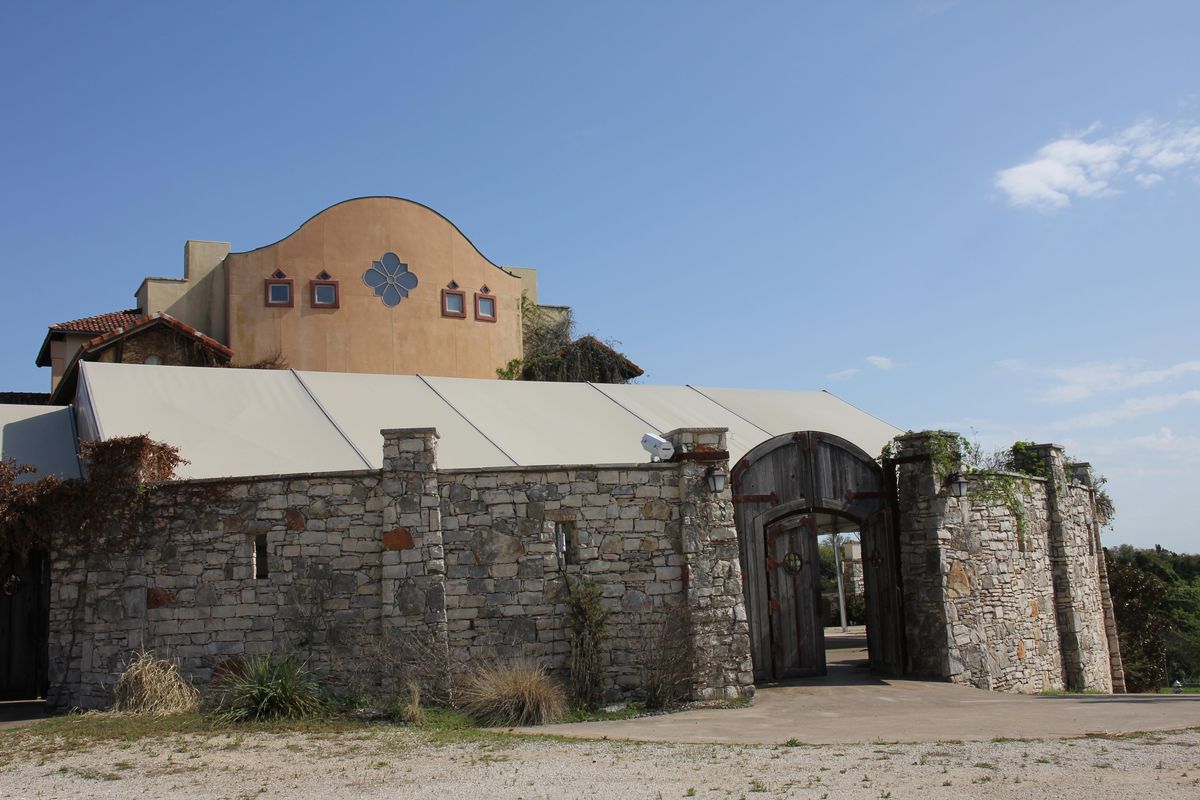 Since making his well-documented move to Austin from Los Angeles, multi-million dollar podcaster Joe Rogan has been singing the praises of his new home and making himself right at home. So, what's next for Rogan and Austin?
Austonia has confirmed with multiple sources that Rogan is taking decades of experience in standup comedy—first starting his career in 1988—and finally, *drumroll* opening up his very own comedy club in the capital city.
---
Though rumors have also previously suggested he's purchased the now closed Alamo Ritz and the soon to reopen Cap City Comedy, multiple sources, who asked to remain anonymous, told Austonia that the new home to Rogan's latest endeavor is the One World Theatre. Located at 7701 Bee Cave Road, the theater is a convenient 10-minute drive from Rogan's $14.4 million dollar Westlake Hills mansion.
Rogan will run the theatre with fellow comedian Adam Eget, who has been on the Joe Rogan Experience Podcast and made the journey from L.A. to Austin for the gig. The One World Theatre did not respond to numerous calls and messages from Austonia.
The One World Theatre opened its doors in 1999, when current owners Hartt and Nada Stearns decided to bring concerts, dance, theatrical and kid's productions to the new venue in association with an equal partner, the Barton Creek Art Center. The Stearns acquired 100% interest in the property in 2007 and have been running it since.
According to the Travis Central Appraisal District, the property is on its second foreclosure and likely sustained damages due to the winter storm.
We know it's been a long time coming for Rogan to finally buy his first-ever club. Here's what we've observed over the years.
Rogan has been planning to start a club for months, at least
Shortly after Rogan announced his California exodus, Rogan sat down for an August 2020 podcast with comedian Joey Diaz to talk about fracking and the effects it has had on the environment along the coast and how it was one of the reasons he wanted to leave. In response to his move, Diaz asked Rogan if he plans to do a comedy club once he breaks ground.
"Most likely I'm going to do a comedy club (in Austin). It'll be fun for all of us," Rogan said.
He's been keeping company with fellow funnies
The iconoclast has performed dozens of shows around Austin since he's made his move; Rogan frequents venues like Stubb's BBQ and ACL Live at the Moody Theater. Rogan recently appeared in a series of comedy shows alongside fellow comedian Dave Chapelle and has also been seen performing with Ron White, Donnell Rawlings and Michelle Wolfe. Rogan has also been coaxing friends, like Diaz, to follow his path down to Austin.
He was a longtime staple at The Comedy Store in L.A.
... and now he wants to move the L.A. hub to Austin. Rogan said he first started performing at The Comedy Store, one of the most prominent comedy venues in L.A., in 1994; it was a "mecca" for him and he performed there for 13 years. As the world changes and technology becomes more powerful than ever before, Rogan said he wants to steer people away from making Hollywood their end-all-be-all.
"For sure the best way to be free is not to be connected to the Hollywood machine because the Hollywood machine is all woke now," Rogan said. "It's completely ridiculous and everyone's full of shit. What we need is a machine that we create ourselves."
He's not looking to make money
With a podcast worth upwards of $100 million dollars—thanks to his high-profile licensing deal with Spotify—Rogan's pockets are lined. On yet another podcast in September, this time with White, Rogan said he was on the lookout for a ranch and a comedy club in Austin. Rogan said he wants to help local comics get on the up-and-up "when" he starts a club in Austin.
"The idea is if we open a club—when we open up a club I should say—is to have these local guys come in, pump them up, let people know there's a real scene here and help them," Rogan said. "Not just Austin comics but from everywhere, bring them into this place and have this be a hub."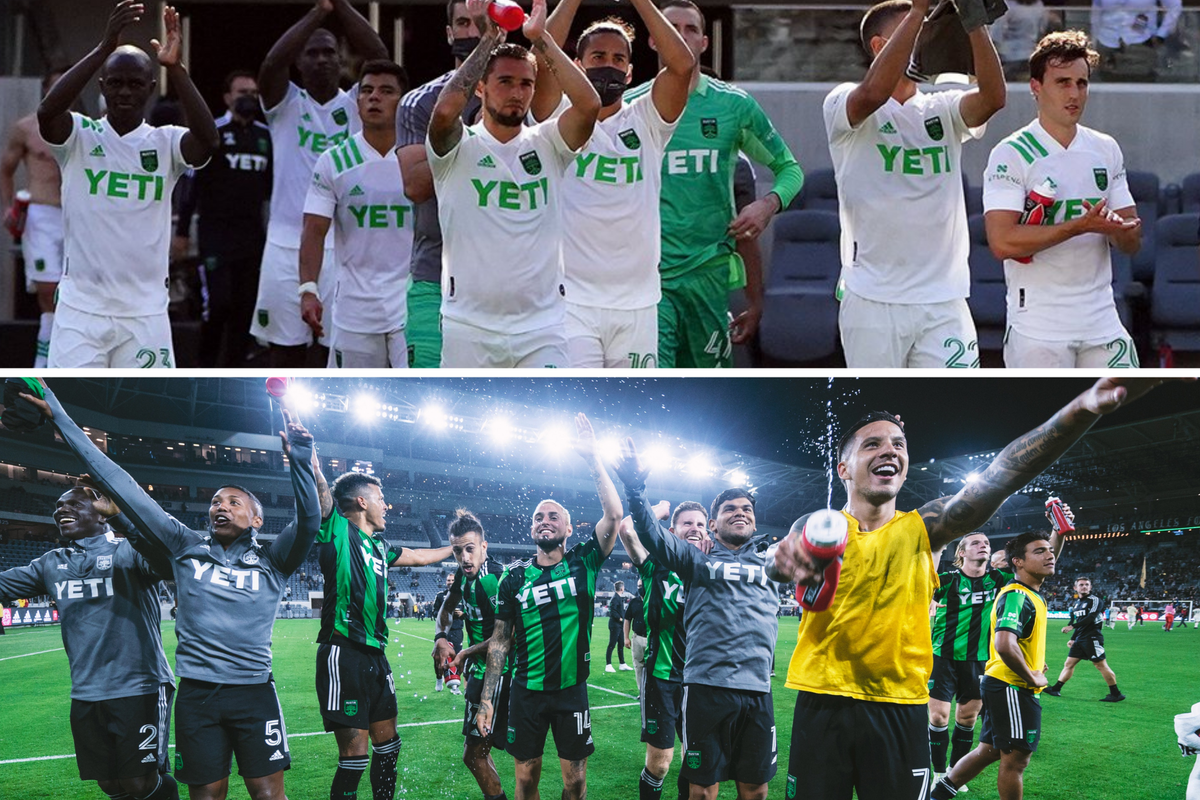 Over a year after they took the stage for the first time in Los Angeles, Austin FC returned to Banc of America Stadium to snatch the No. 1 spot from LAFC in a 2-1 statement win late Wednesday night.
Austin FC, which has flirted with the top spot in the MLS West this season, has now solidly reached the summit just a year after its second-to-last first season finish. The new top dogs are now 7-2-3 overall.
Here's a look at three highlights from the match: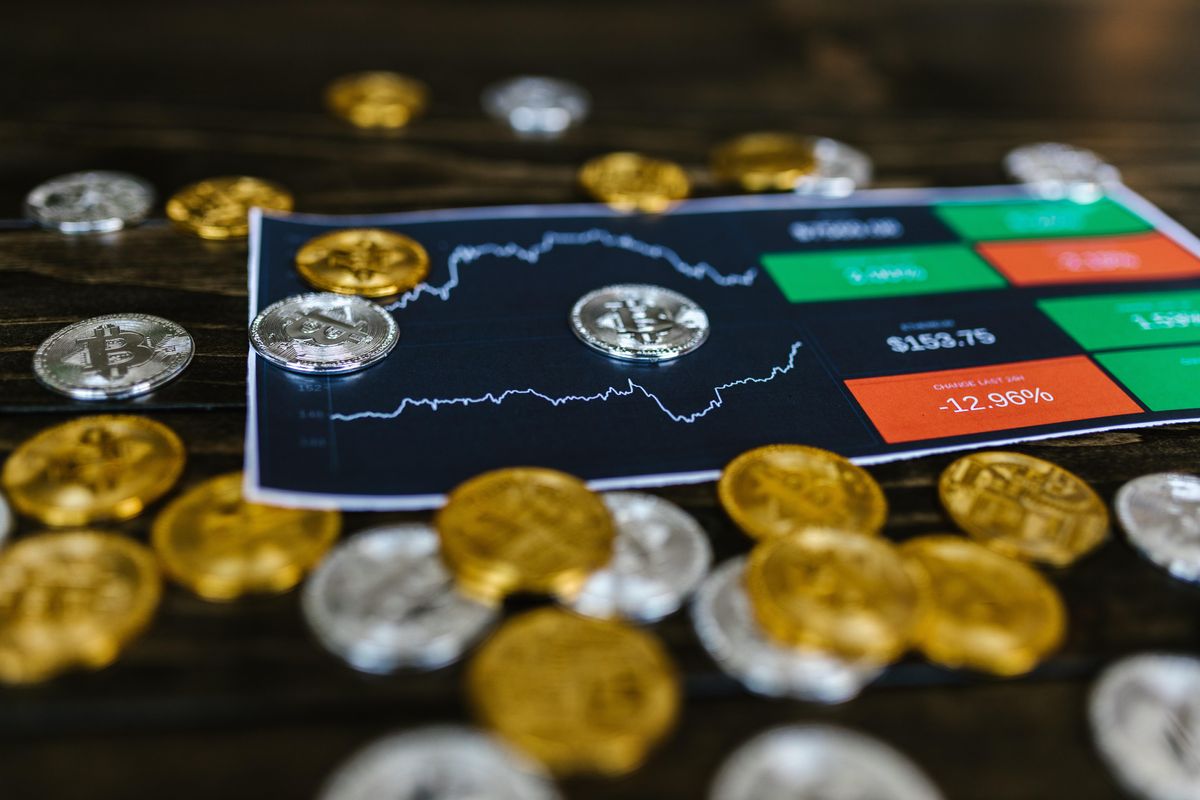 Lately, the crypto market is looking shaky.
The price of bitcoin fell by more than half from its high, the digital currency luna crashed to $0 and a type of so-called stablecoin TerraUSD has been described as dead.
Reporting from the LA Times notes that experts seeing a correlation between traditional markets and the cryptocurrency market is high right now, with plunges in one being followed by a plunge in the other. On Wednesday, stocks had their worst day in more than two years with the Dow Jones Industrial Average falling 1,164 points.
Crypto's volatility has long been questioned, especially after SXSW this year was filled with Web3 enthusiasts and displays.
With 8% of Texans owning Bitcoin and many others involved in the local crypto and Web3 scene, what are they feeling amid the crash?
In a written comment to Austonia, ATX DAO said a positive with the downturn is that "most of the speculative moneygrab type projects get washed out of the market, and the quality projects that deliver real value remain and gather more attention."
The group went on to say it could work to their advantage as they carry out their latest project: a mural at Native Hostel that will have an NFT version. They'll use sales toward donations to HOPE Outdoor Gallery, a local nonprofit that supports artists and creatives.
Meanwhile, Yagub Rahimov, a founder of an Austin-based Web3 company explains that they aren't really impacted by the crash.
Since the company known as Tested Web functions as a Web3 online reputation marketplace, it is utilizing blockchain technology without tokenizing.
"We are a share to earn marketplace. That means that any activity that users have on tested web.com, we will be rewarding," Rahimov said. "Those rewards are coming in the form of rewards points. And every quarter they can opt in to receive either a gift card or a check. We are not issuing any cryptocurrency. That's one of the important elements that I believe we got it right that way."
With recent developments at Tested Web, Rahimov says he "couldn't be happier." After struggling to find tech talent in early spring, he's had a hiring spree in the last 10 days and received a $1 million grant and partnership with Silent Notary, a blockchain-powered validation provider.
But his recent business success aside, Rahimov is noticing what's happening in the markets and predicts that the correlation between the crypto market and traditional one will be broken.
"The way Bitcoin was introduced back in 2009, it was as a reply or response to the 2008 market crash," Rahimov said. "And it really feels like we are in 2007, 2008, actually, early, early days of the market crash. And if it becomes that way, very likely that the winner is going to be those of decentralized parties."