Get connected with our daily update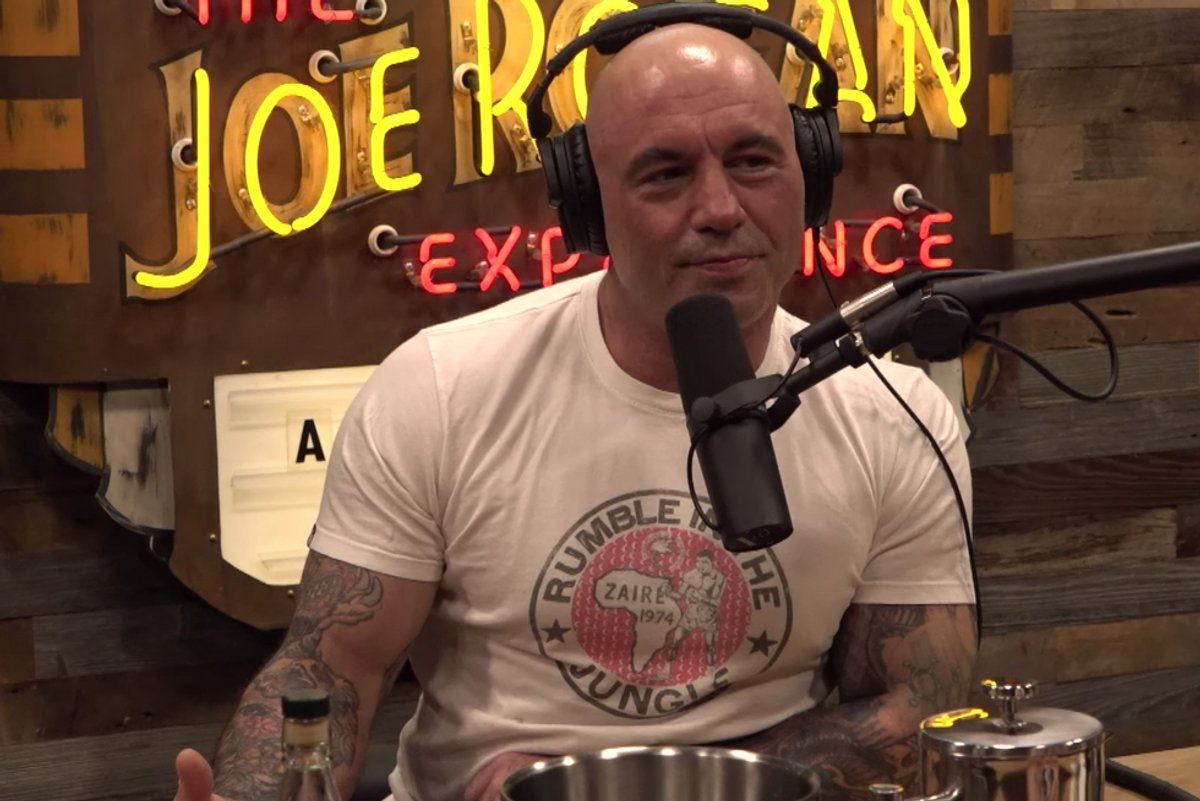 It's been almost six months since Austonia first reported Joe Rogan was buying the One World Theatre, a long-standing West Austin establishment that sits just a few minutes from his house, for his new comedy club. But Austonia has since learned he is taking the laughs elsewhere.
---
Sources tell Austonia Rogan's deal with the One World Theatre fell through and he is pursuing a venue on nightlife strip Dirty Sixth, where it would be surrounded by other bars and venues.
It doesn't look like he's closed a deal yet, but there are plenty of available properties he could be considering for his club that he says will be a comedy hub.
Some of the areas that are currently empty or unoccupied on Dirty 6th:
604 E 6th Street has no owner listed on the Travis County Appraisal District. (Laura Figi/Austonia)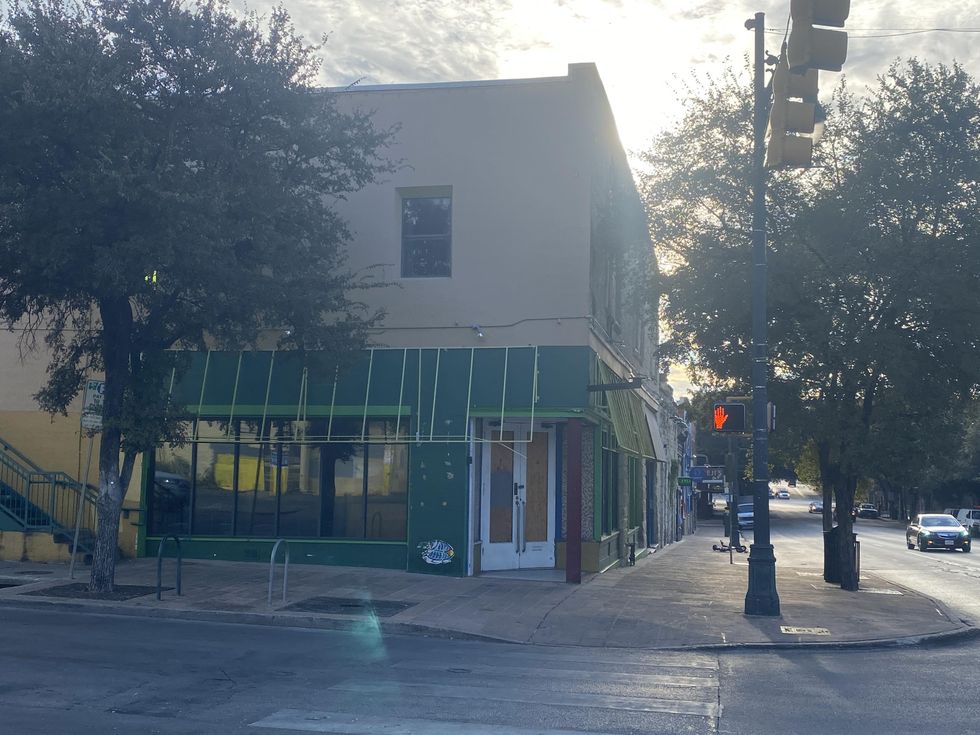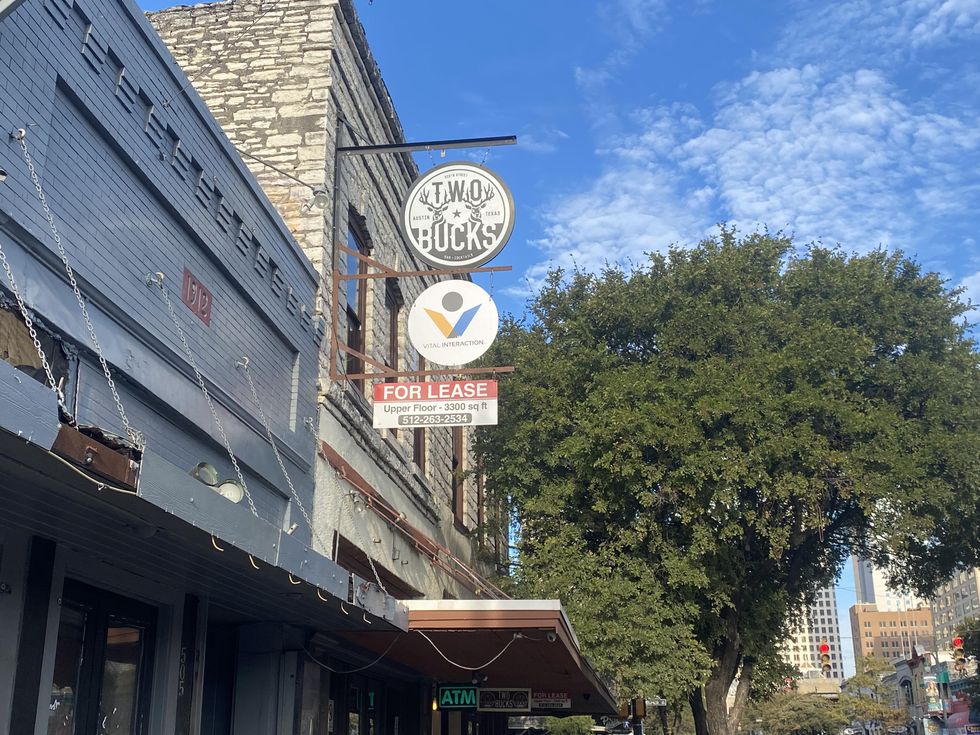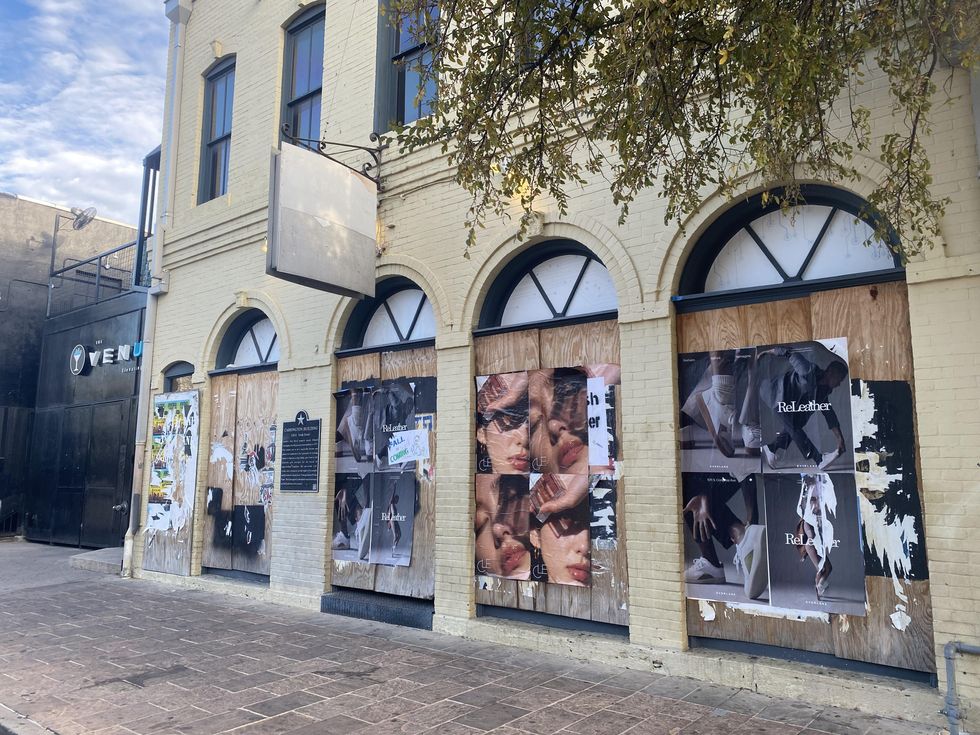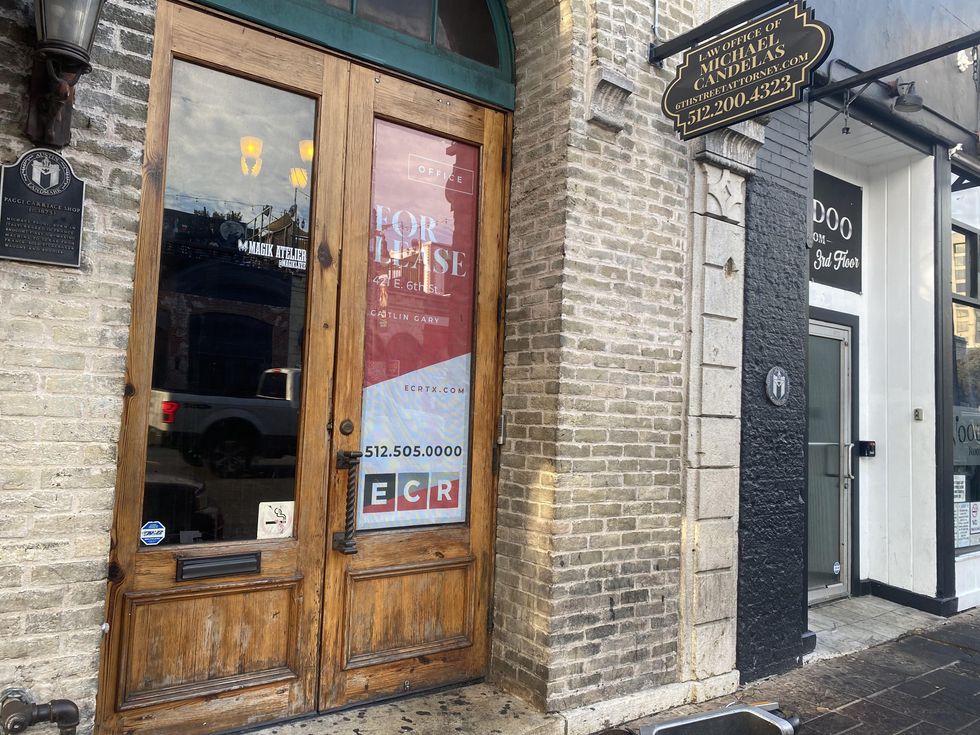 There is little else to go by at the moment but keep your eyes (and ears) peeled for an announcement from the podcasting giant.

Since he first announced he was moving to the capital city last year, Rogan has said he has plans to open a comedy club in Austin. Rogan is going back to his comedy roots: He started doing standup at 21 years old in Boston, something he never intended to take pro. He has since gone back on standup tours this year with Dave Chappelle.
For his comedy club venture, Rogan pulled in Adam Eget to be his right-hand man. Eget formerly managed The Comedy Store, one of the most prominent comedy venues in Los Angeles. It's likely where he met Rogan, who was a staple at The Comedy Store for 13 years, starting in the 90s.
Eget confirmed the One World Theatre project on Instagram when Austonia first revealed it to the public, but took his post down almost immediately.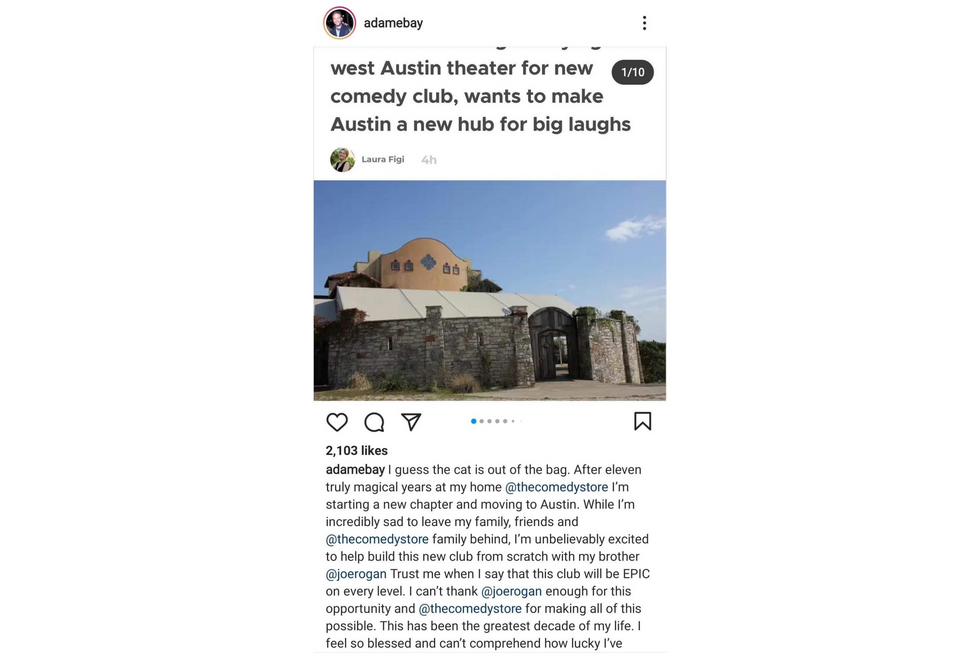 The full caption read, "I guess the cat is out of the bag. After eleven truly magical years at my home @thecomedystore I'm starting a new chapter and moving to Austin. While I'm incredibly sad to leave my family, friends and @thecomedystore family behind, I'm unbelievably excited to help build this new club from scratch with my brother @joerogan Trust me when I say that this club will be EPIC on every level. I can't thank @joerogan enough for this opportunity and @thecomedystore for making all of this possible. This has been the greatest decade of my life. I feel so blessed and can't comprehend how lucky I've been. I'm from LA and have lived here most of my life, so trust me when I say, I'll be back to visit often. Thanks to all my incredible friends and family who have supported me all of these years. I love you with all of my heart. I'll shut the fuck up now. #thecomedystore #austintexas #joerogan."
The two have not confirmed where the new club will be.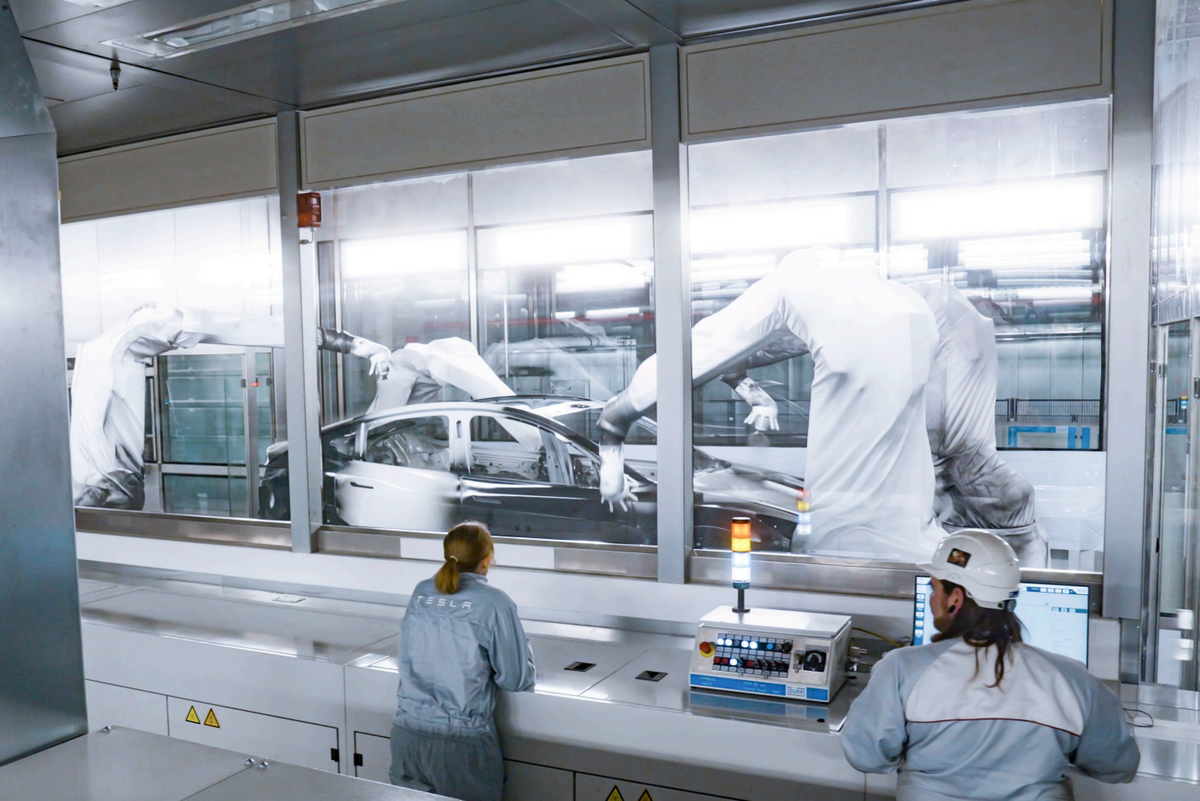 Someday, electric vehicles could go distances fit for road trips across Texas.
Researchers at the University of Texas at Austin, who have previously made strides in the lithium-ion battery industry, have developed a new electrode for such batteries that could draw greater power and allow faster charging.
So far, the research has looked at just a single type of battery electrode and is in its early stages. But it offers exciting potential as some buyers consider driving range an important factor when making the switch to an EV or picking one.
Tesla's Model Y being produced out of Giga Texas, for example, offers an estimated 330-mile range, which is lower than what many have become accustomed to in gas-powered vehicles.
So UT professor Guihua Yu, along with other researchers, had their findings on battery electrodes published in the Proceedings of the National Academy of Sciences.
"The unprecedented growth of electric vehicles during the past decade has played an indispensable role in paving the way for a carbon-neutral future," the researchers write.
That's why it's key to address a hitch with next-generation batteries, where restacking material can cause "significant bottlenecks" in charge transport, Yu says. Consequently, it can be difficult to achieve high energy and fast charging.
To tackle the sluggish reactions of electrodes, the team used thin two-dimensional materials as the building blocks and stacked them to create thickness. Then, they used a magnetic field to manipulate their orientations and put the materials in vertical alignment. In doing so, researchers essentially made a fast lane for ions to travel through the electrode.
They compared their results to a commercial electrode and a horizontally arranged one for experimental control purposes. In that comparison, they recharged the vertical thick electrode to 50% energy level in 30 minutes. The horizontal electrode took 2 hours and 30 minutes.
Zhengyu Ju, a graduate student in Yu's research group who is leading this project, said the team's electrode shows superior electrochemical performance.
In part, that's "thanks to the unique architecture we designed," Ju said. It ultimately allowed for high mechanical strength, high electrical conductivity and facilitated lithium-ion transport.
Going forward, the team aims to generalize their methodology of vertically organized electrode layers to apply it to different types of electrodes using other materials. They imagine if this technique becomes more widely adopted in industry, it may create future fast-charging, high-energy batteries to power EVs.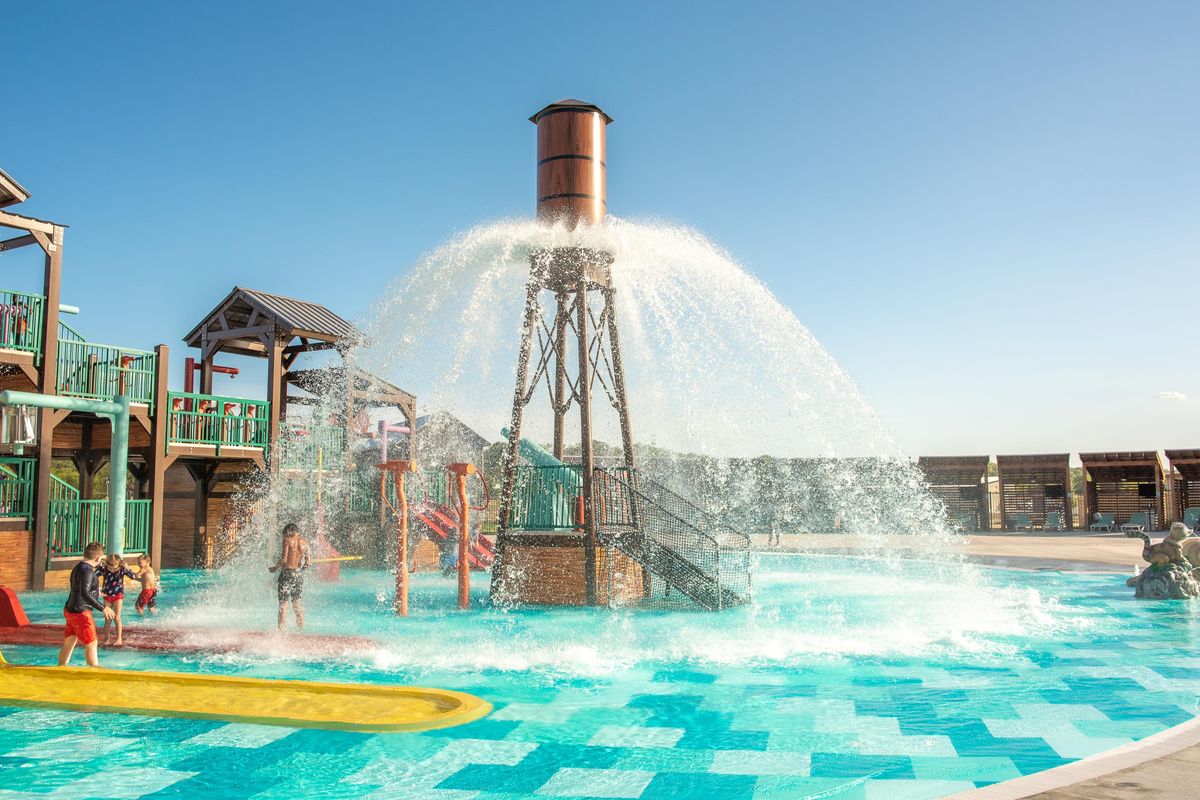 Camp Fimfo Waco
Camp Fimfo Waco, a brand new camping resort, is kicking off football and fall camping season in style! With top-notch amenities, premium accommodations, and 10 weekends of fall fun, there's no better place to have a fall camping getaway, especially if you're a Baylor football fan!
Fall promises to be a one-of-a-kind camping experience. From Sept. 16 to Nov. 24, weekends will be packed with fall-themed activities, including special Halloween weekends in October. Campers can enjoy activities like fall crafts, campground trick-or-treating, costume contests, site decorating, outdoor movie nights, and more!