Get connected with our daily update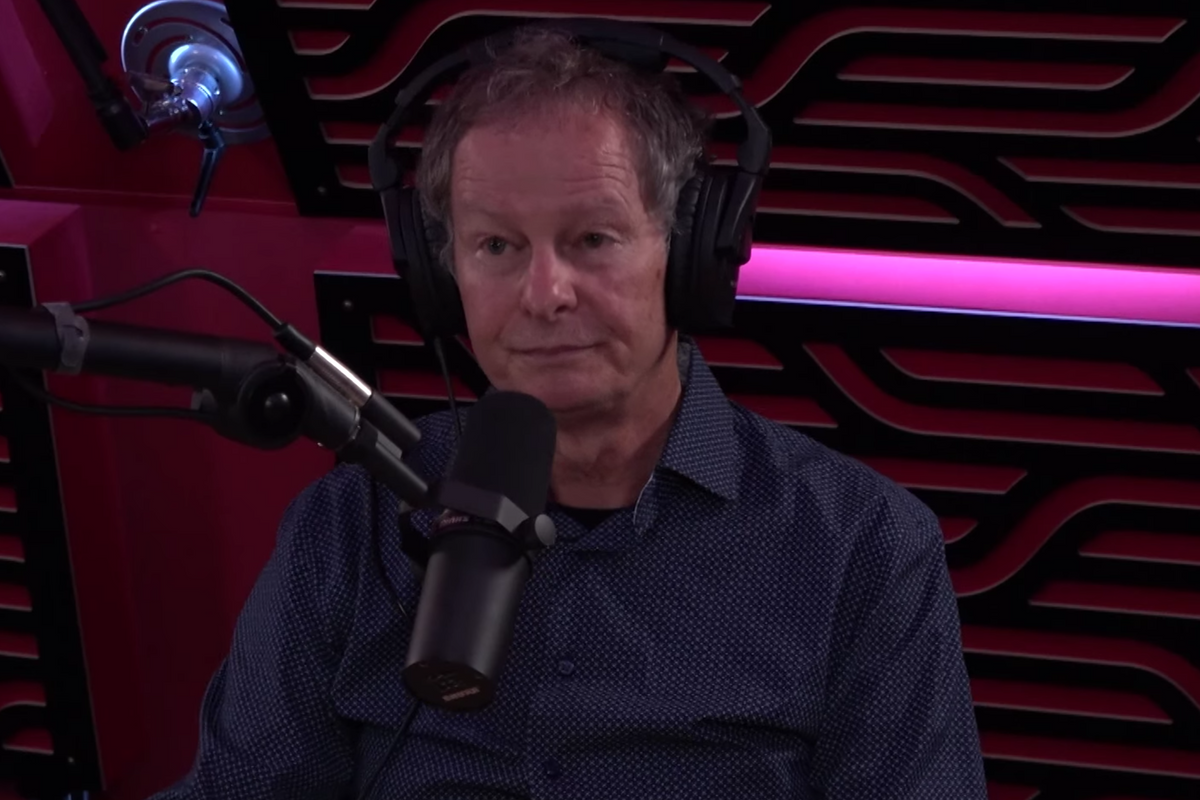 John Mackey, the CEO and co-founder of Whole Foods Market, railed against Americans' growing interest in socialism on the Joe Rogan Experience.
---
"Capitalism is the greatest thing humanity has ever done," said Mackey, who is worth an estimated $100 million.
The episode launched as a Spotify exclusive Tuesday, as Rogan's podcast episodes are now exclusively available on the music platform.
Mackey attributed American's warming attitudes toward socialism to left-wing academics, whom he said have long been the enemies of entrepreneurs, stemming from a jealousy because "society doesn't value them" as much as business people.
Mackey has made similar statements about socialism and capitalism in other interviews in recent weeks, including with the American Enterprise Institute. He recently published the book "Conscious Leadership"—a follow-up to his previous title, "Conscious Capitalism"—that sparked the conversation on capitalism and socialism with Rogan.
Rogan offered a few thoughts about the topic himself.
"The problem a lot of people have with capitalism is that they attribute capitalism to greed," Rogan said. "I don't think there's anything wrong with contributing to a better community—making healthcare more affordable or free, making education more affordable or free. But human beings need incentives to perform."
A 2019 Pew Research Center survey found half of young adults under 30 expressed positive views of socialism — about an equal number to those who felt positively about capitalism. In another indication, the Democratic Socialists of America membership has jumped from 6,500 to 70,000 over the last six years.
Mackey co-founded Whole Foods Market from Austin in 1980. The grocery chain reportedly employs about 100,000 people, and was acquired by Amazon in 2017.
Whole Foods came under fire last year when Oxfam, an international nonprofit that focuses on global poverty, published a report that ranked Whole Foods as the worst on workers' rights issues among 10 major supermarkets, including Walmart.
More on Joe Rogan: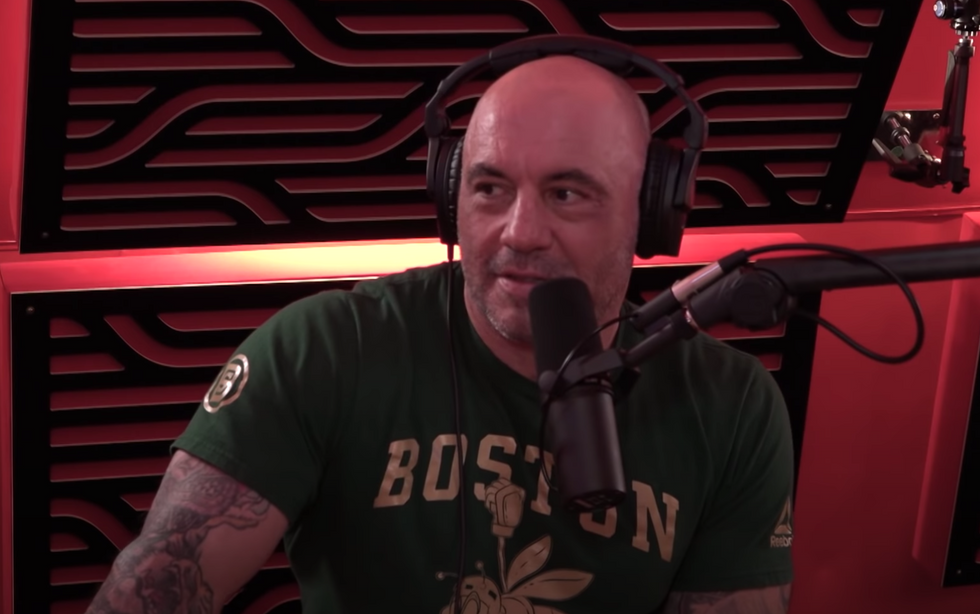 'Iconoclast' Joe Rogan is hard to define—can Austin figure him out?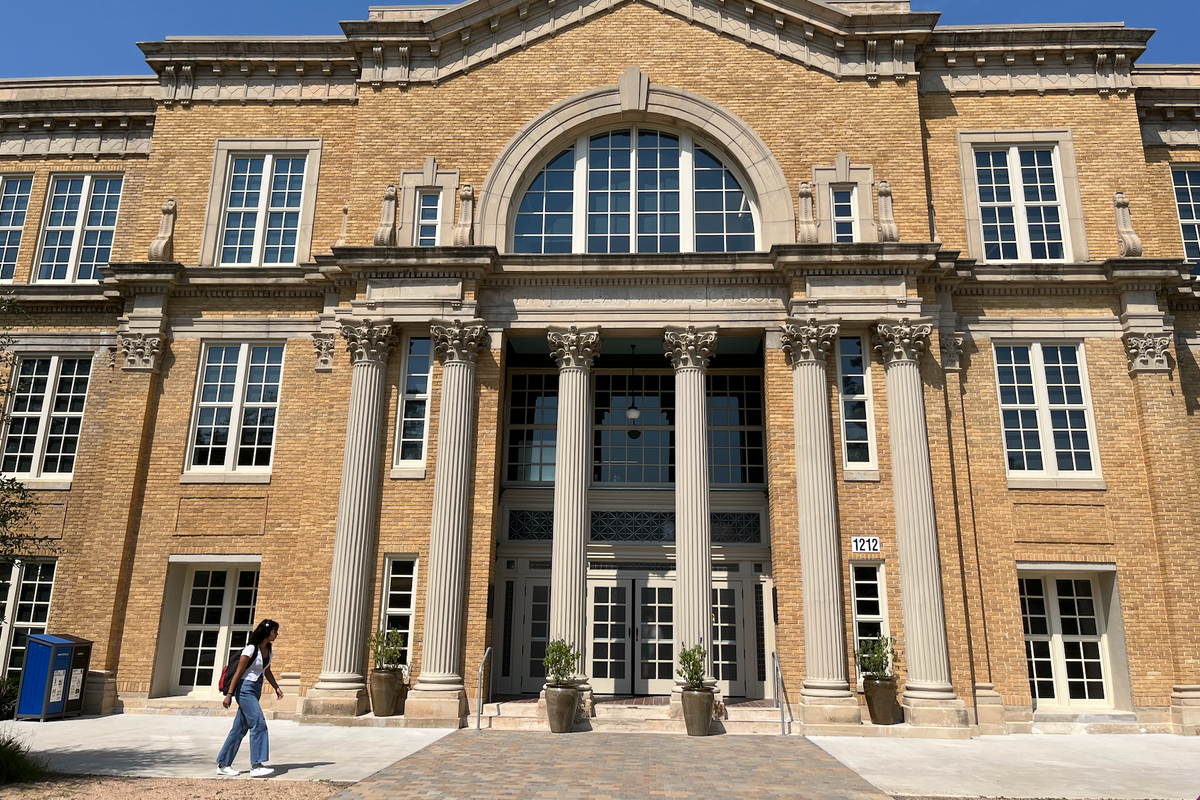 Austonia
Austin Community College's renovated Rio Grande campus is back open to students who are gushing over the study spaces and views of downtown.
Updates to the historic building at 12th and Rio Grande—which was built in 1916 and previously a junior high school before becoming Austin High School—have been years in the making. A 2014 bond election funded the renovation work that started three years later, ultimately creating what ACC describes as a state-of-the-art college campus. ACC will host a ribbon cutting in October to celebrate the grand reopening.
"You're downtown but you are in this incredibly cool, older building that has windows that somehow people have forgotten how to build now," campus manager Michelle Raymond told Austonia during a tour of the building. She adds that she can only think of a couple of spaces where there isn't natural sunlight.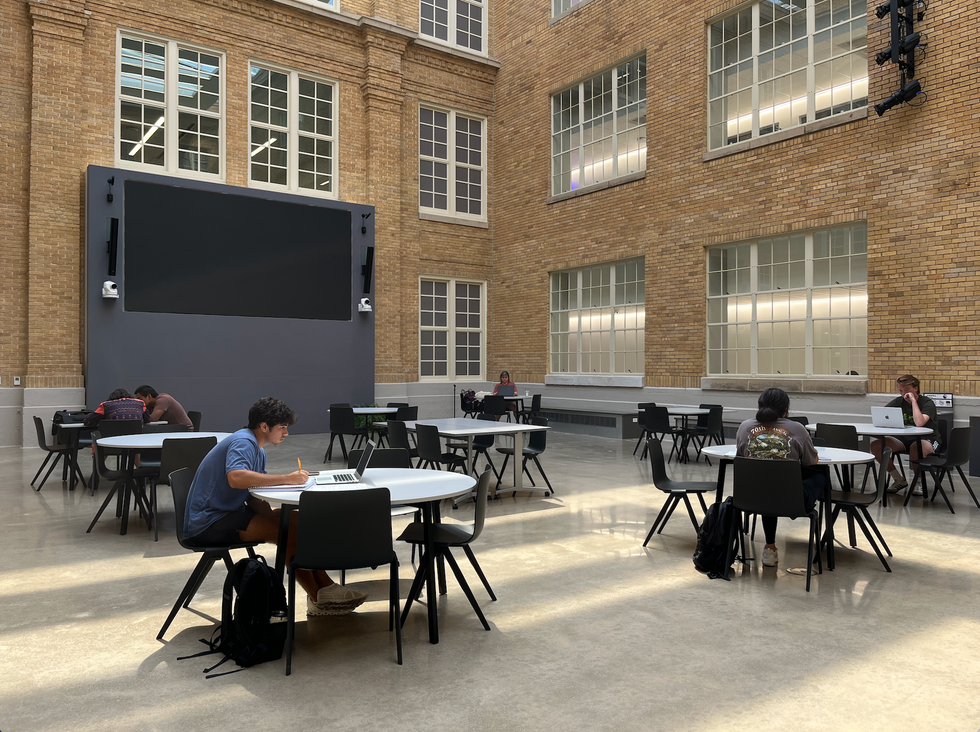 Austonia
The result is a warm and inviting feel inside with classrooms and resources like the student accessibility services office, an accelerator area with computers and conference rooms and more.
Outside, an amphitheater-like space that was mostly just dirt before the renovations has seating for students to work or have lunch.
"The project manager really envisioned trying to squeeze the most out of the inner city college vibe that we could get," Raymond said. "And this is a really lovely space that they carved out. It's got electricity, there's WiFi out here. Students can come and hang out."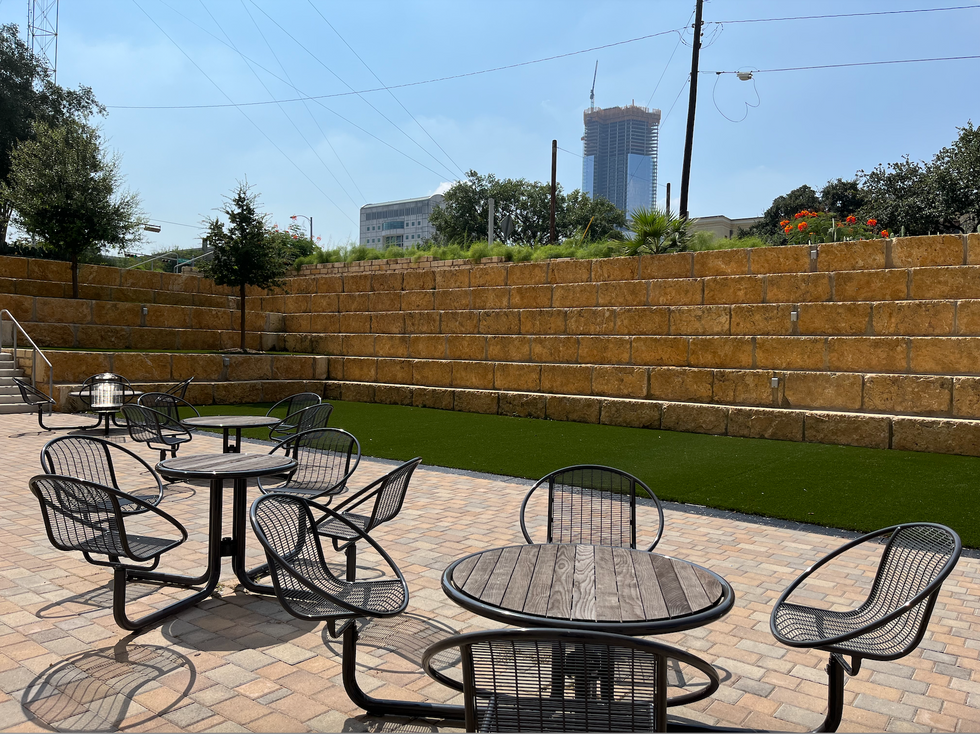 Austonia
When it comes time for activities or meetings, there's a multipurpose room. Raymond notes that the floor mostly hosts computer classes, but it's used for various occasions and even once Pentagon staff met in the room.
There's even more to come, including a shop called Cafe Rio that will serve sandwiches, pastries, and other snacks and drinks. And in the coming semesters, the Computer Information Systems department is moving onto the campus to join instructors from VMware in teaching.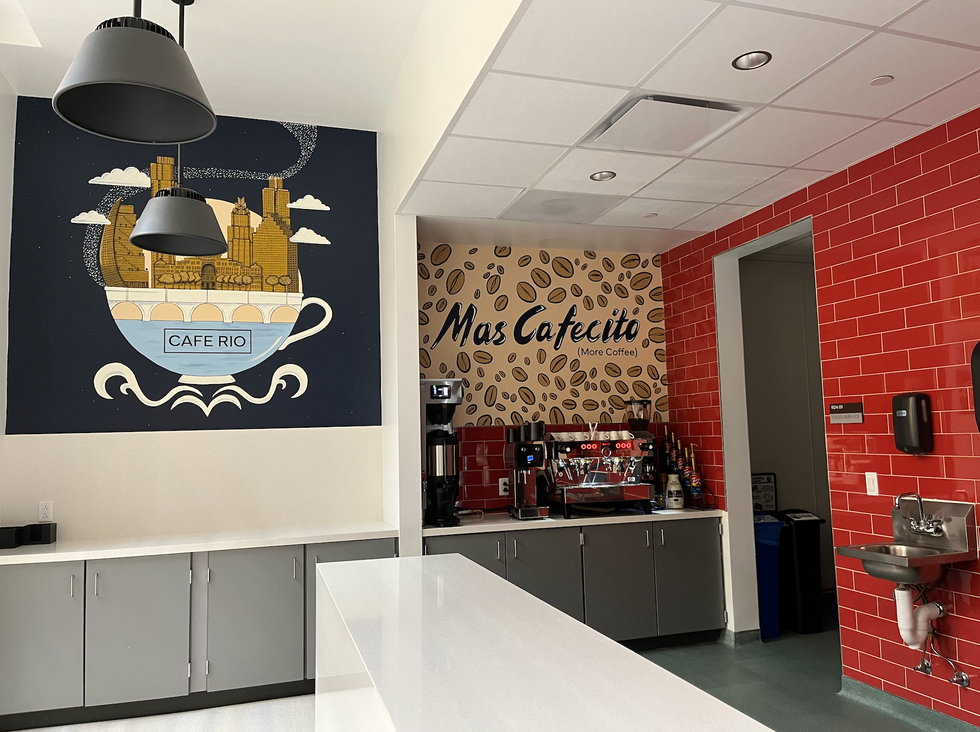 Austonia
The Rio Grande campus also has the Army Futures Command, a subsidiary of the army where soldiers build their software programming skills. Raymond says each six months, ACC will have a group made up of 25 soldiers and five civilians that will be there for three years.
"Some have degrees in software programming but others don't," Raymond said. "So they are kind of using this as a way to keep their talent in the army."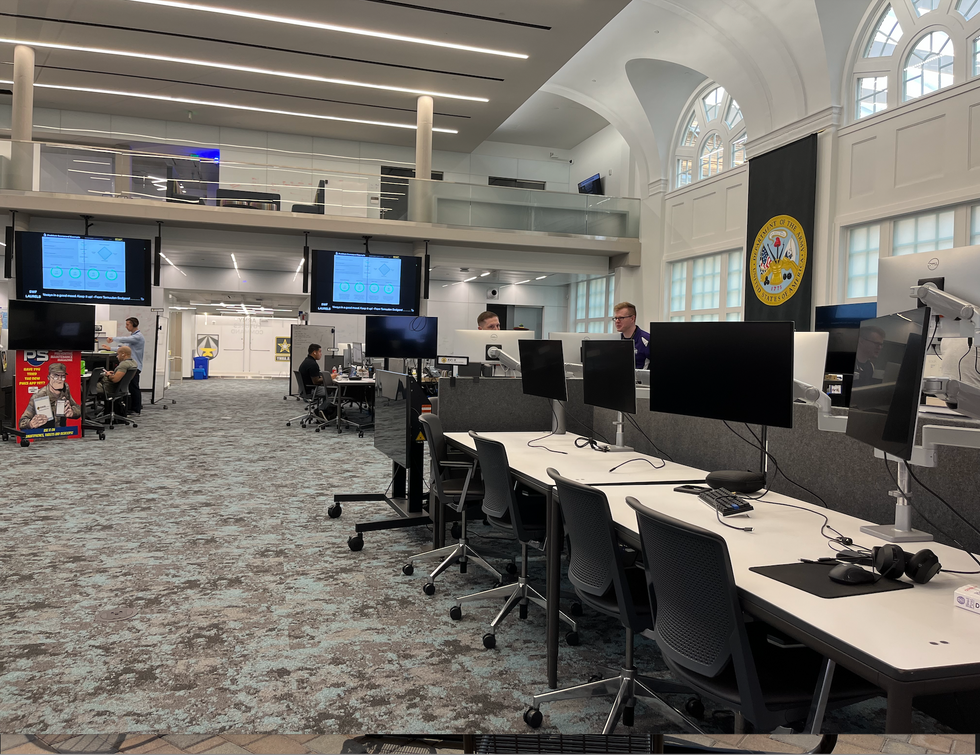 Austonia
Even with the many changes, a key to the renovation project involved preserving features as a way to marry old with the new, Raymond says.
That includes details like windows overlooking an atrium from the original site that were given a new life after being hand cleaned and painted. Or an engraving on the building labeling it John T. Allan High School.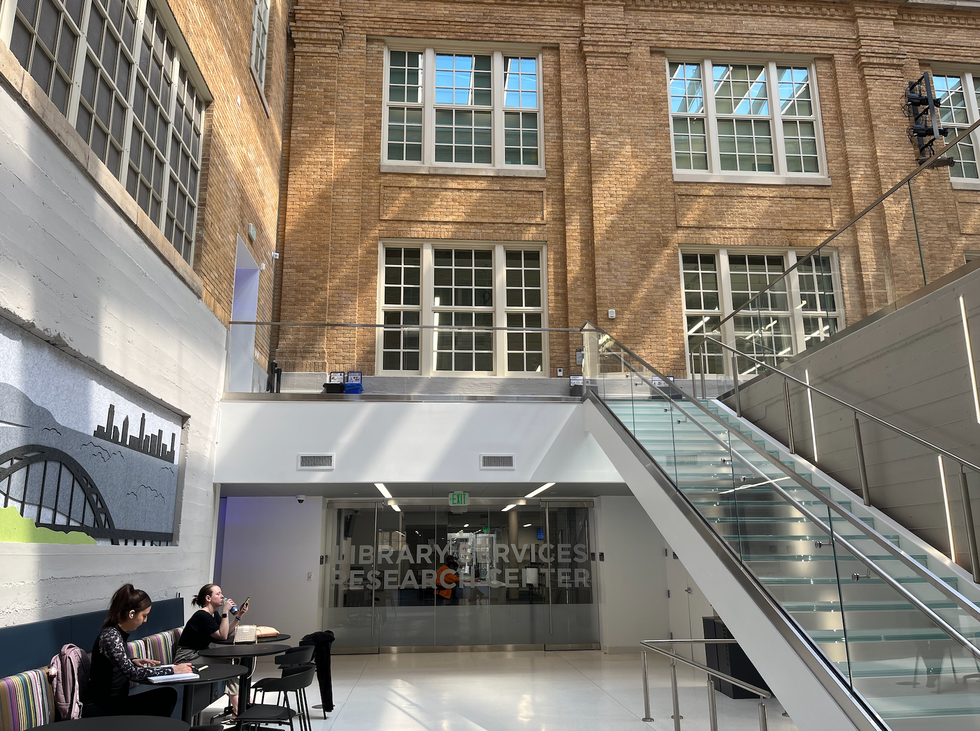 Austonia
"It really is a huge transformation from what it used to be," Raymond said. "The ceilings feel higher, the colors are brighter, it's more open, better use of space."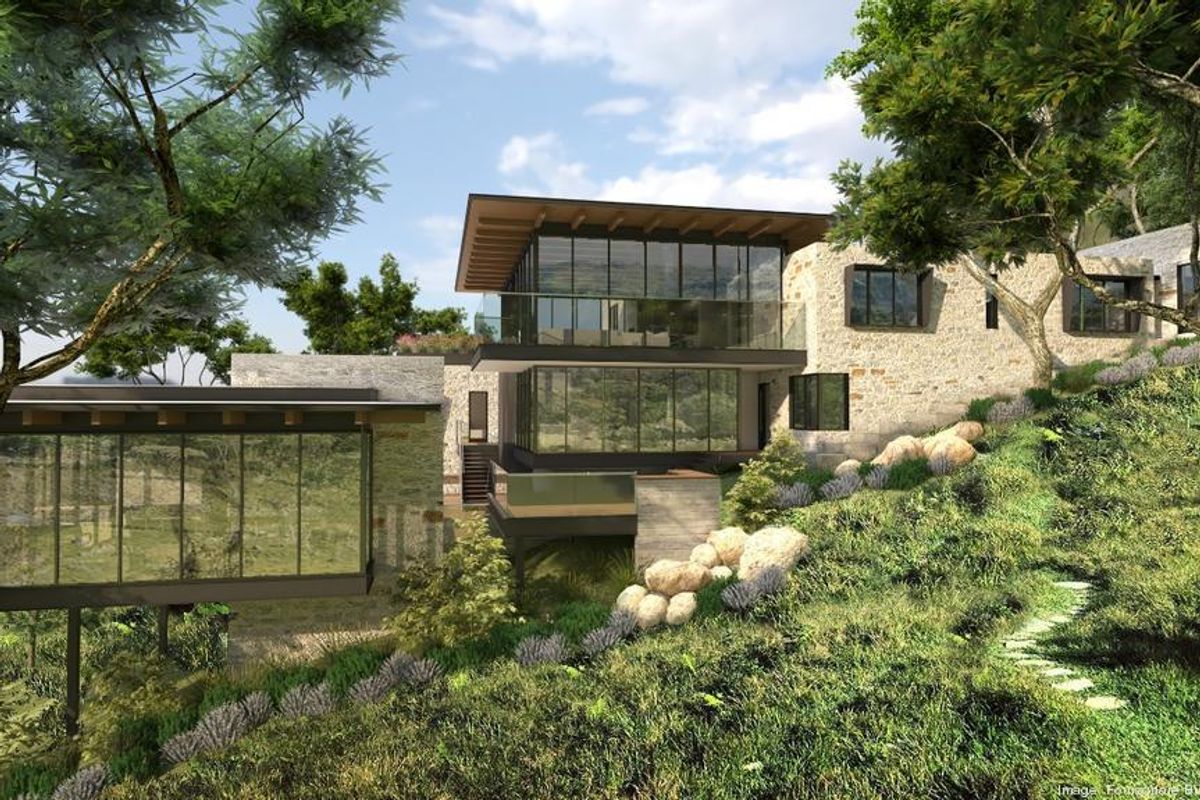 A new development featuring homes worth $11.75 million and up is coming to Austin's West Lake Hills.
Five well-known architecture firms will converge to create a luxury six-home development, dubbed the Wildcat Club, in the affluent Austin suburb. Prices will start at $11.75 million and will range from 5,750 to 9,500 square feet.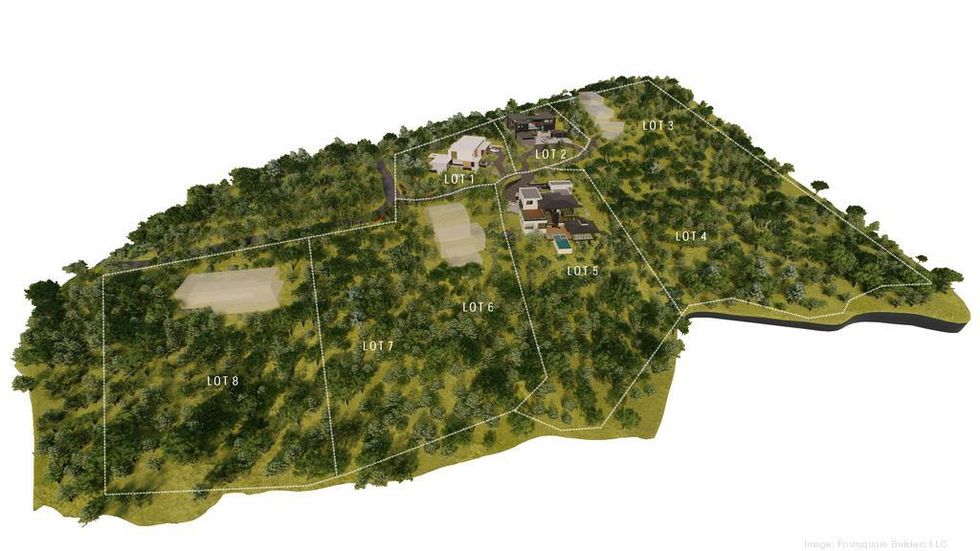 The enclave consists of six lots ranging from one to 4.5 acres. (Foursquare Builders)
Perched on lots ranging from one to 4.5 acres, the homes will be partially customized for their owners. Buyers will be able to choose the interiors, furnishings and finishes of their homes and can choose to automate their properties through two "nationally known" tech companies, Foursquare Builders owner Wes Wigginton told the Austin Business Journal.
The vision was to create a "community of architecturally significant homes" that are held to "a standard that's considerably higher than what most people think of when they think of a real estate development," Wigginton said.
Firms involved include Furman + Keil Architects, McKinney York Architects, Jay Corder Architects and Clayton-Korte Architects and System D Architects, which designed two homes. Foursquare narrowed down from 10 firms to create a uniquely-designed, cohesive enclave of homes, Wigginton said.
The biggest home has already been sold and pays a testament to the development's standard of luxury. Outside, the property features a pool and spa, outdoor kitchen, and three second-floor patios, while the inside includes a master bedroom and den, gourmet kitchen and butlers' pantry, game room, office and elevator.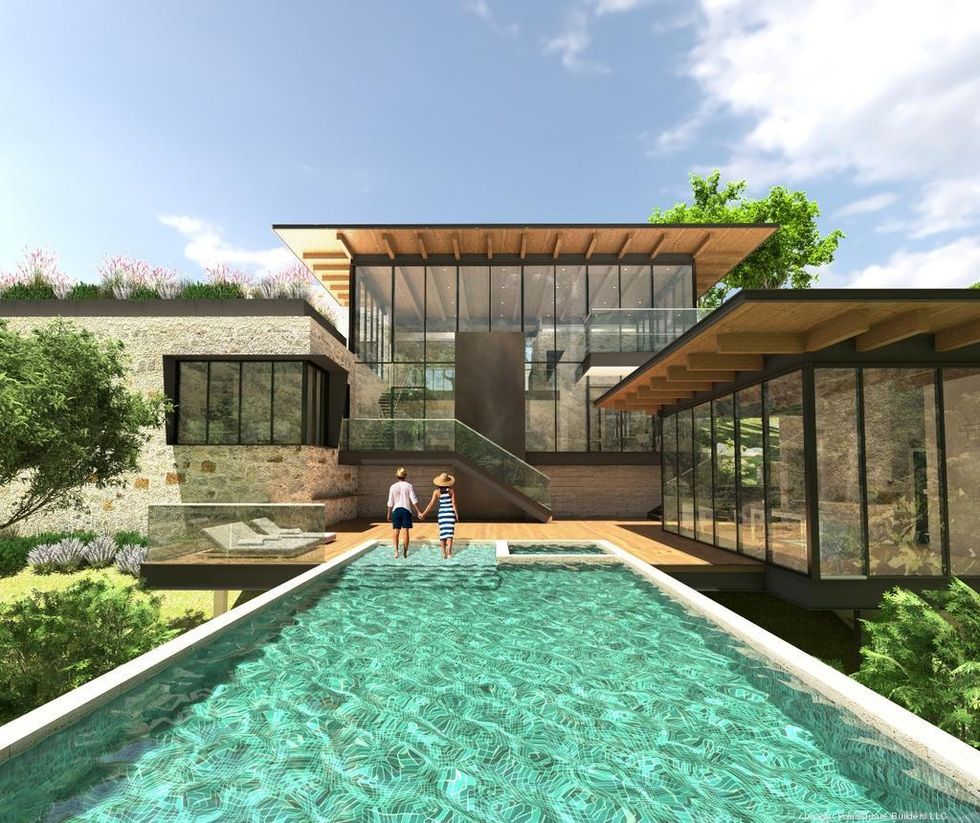 Each property has been designed by a different architecture firm with luxury living in mind. (Foursquare Builders)
Austin has become a hub for luxury properties, and the developments' location within West Lake Hills puts it in the third-richest zip code in Texas. The Wildcat Club will be built off Wildcat Hollow near Westlake Drive.