Get connected with our daily update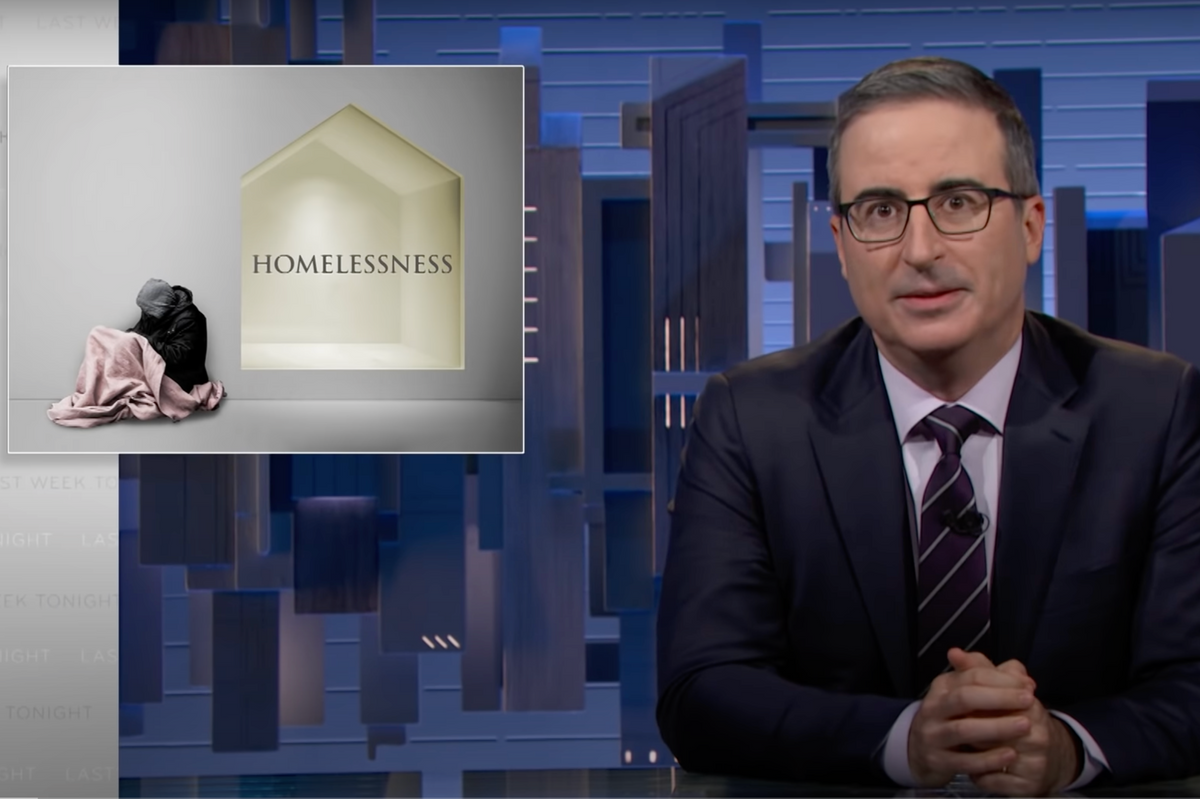 Austin's homelessness crisis took center stage on Sunday's edition of "Last Week Tonight with John Oliver"—highlighting moments from the last year such as the machete-wielding pseudo-guard at City Hall's former encampment and the declining perception of the homeless among Austinites.
---
Austin has faced a homelessness crisis for years, though the issue became highly noticeable when Austin City Council repealed a longstanding public camping ban in 2019. Though the ban was reinstated by voters in May 2021, the city is still struggling to come up with meaningful solutions to transition the homeless off the streets.
"The story of homelessness in this country is grounded in a failure of perception compounded in failures of policy," Oliver said on his show. "That notion that homelessness isn't related to economic policies but simply reflects the problems of the individuals experiencing it still informs the way it's discussed today."
Homelessness is hardly an issue unique to Austin—other major cities like Los Angeles and Oakland were included in the segment—but as the homeless population grows and legislation divides residents, the HBO news commentator said even those who consider themselves to be liberal voters are finding themselves at odds with the predicament.

"Even some residents of Austin, famously a blue dot in a red state, have said it's been a struggle to reconcile their feelings about their homeless neighbors," Oliver said, right before pulling up a clip from VICE's investigation into Austin's housing crisis.
In the clip, Austin resident Sara Zamarripa said, "as your safety declines, so does your compassion. Every time I pick up human shit, my liberalness gets lowered one more notch."
Oliver said there is a valid reason for that occurrence, while disturbing, to happen. On the other side of the argument, Los Angeles only has 55 public toilets that are accessible 24-hours for its more than 66,000 homeless. Austin has at least 17 provided by the city for its 3,160 homeless people.
Although he acknowledged that Austin's situation was less than ideal, Oliver blocked out many reasons why someone might find themselves without housing: medical debt, job loss, fleeing domestic violence, having been recently released from prison, fear of separation from family or pets, LGBTQ+ youth fleeing homes where they aren't accepted and the city's rapidly rising cost of living.
According to Oliver, 70% of extremely low-income families spend more than half their income on rent and only 37 affordable homes exist for every 100 low-income households across the nation.
"It doesn't take much for people to suddenly find themselves without stable housing," Oliver said.
On top of that, Oliver said housed people often don't have the correct idea on what homeless services actually provide. For example, homeless individuals that choose to check in to a shelter are often not given a place to stay like a hotel but instead, given a bed to sleep in from the 8 p.m. mandatory curfew to the 7 a.m. sharp mandatory check out.
Possibly the biggest issue Austin is facing in regards to the homeless community is the "NIMBY" or "not in my backyard" approach that has historically been taken. Austin's city council members are no exception—after the camping ban was reinstated in May, city council directed city staff to propose temporary sites for the homeless in each district, but when it came down to it, all either argued against a camp in their district or stayed quiet.
As Oliver closed out the show, he laid out how he thought a change of perception would benefit the city's homeless: don't assume the homeless have chosen that life through drugs and addictions, but instead, recognize the "nationwide divestment" that has been made in social programs.
"The very first step here is a collective change of perceptions," Oliver said. "I really hope that is one of the key things that sticks in your head from tonight's show."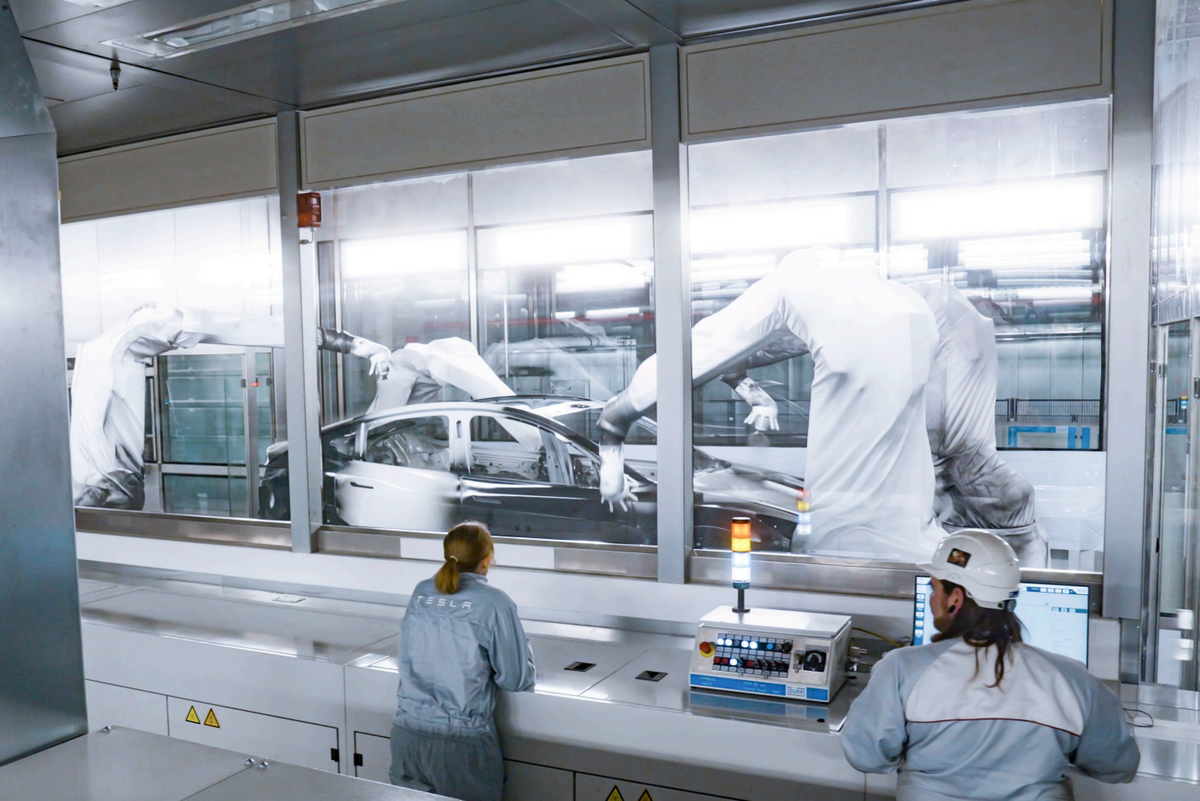 Someday, electric vehicles could go distances fit for road trips across Texas.
Researchers at the University of Texas at Austin, who have previously made strides in the lithium-ion battery industry, have developed a new electrode for such batteries that could draw greater power and allow faster charging.
So far, the research has looked at just a single type of battery electrode and is in its early stages. But it offers exciting potential as some buyers consider driving range an important factor when making the switch to an EV or picking one.
Tesla's Model Y being produced out of Giga Texas, for example, offers an estimated 330-mile range, which is lower than what many have become accustomed to in gas-powered vehicles.
So UT professor Guihua Yu, along with other researchers, had their findings on battery electrodes published in the Proceedings of the National Academy of Sciences.
"The unprecedented growth of electric vehicles during the past decade has played an indispensable role in paving the way for a carbon-neutral future," the researchers write.
That's why it's key to address a hitch with next-generation batteries, where restacking material can cause "significant bottlenecks" in charge transport, Yu says. Consequently, it can be difficult to achieve high energy and fast charging.
To tackle the sluggish reactions of electrodes, the team used thin two-dimensional materials as the building blocks and stacked them to create thickness. Then, they used a magnetic field to manipulate their orientations and put the materials in vertical alignment. In doing so, researchers essentially made a fast lane for ions to travel through the electrode.
They compared their results to a commercial electrode and a horizontally arranged one for experimental control purposes. In that comparison, they recharged the vertical thick electrode to 50% energy level in 30 minutes. The horizontal electrode took 2 hours and 30 minutes.
Zhengyu Ju, a graduate student in Yu's research group who is leading this project, said the team's electrode shows superior electrochemical performance.
In part, that's "thanks to the unique architecture we designed," Ju said. It ultimately allowed for high mechanical strength, high electrical conductivity and facilitated lithium-ion transport.
Going forward, the team aims to generalize their methodology of vertically organized electrode layers to apply it to different types of electrodes using other materials. They imagine if this technique becomes more widely adopted in industry, it may create future fast-charging, high-energy batteries to power EVs.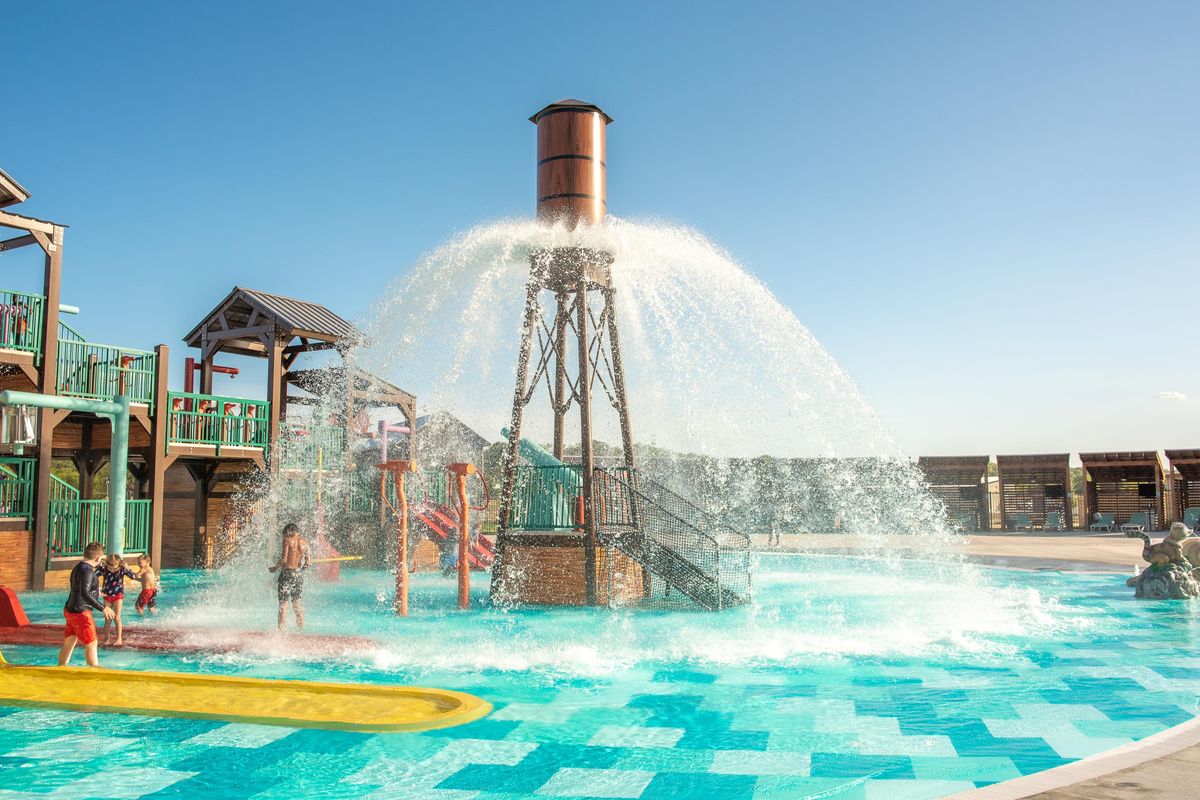 Camp Fimfo Waco
Camp Fimfo Waco, a brand new camping resort, is kicking off football and fall camping season in style! With top-notch amenities, premium accommodations, and 10 weekends of fall fun, there's no better place to have a fall camping getaway, especially if you're a Baylor football fan!
Fall promises to be a one-of-a-kind camping experience. From Sept. 16 to Nov. 24, weekends will be packed with fall-themed activities, including special Halloween weekends in October. Campers can enjoy activities like fall crafts, campground trick-or-treating, costume contests, site decorating, outdoor movie nights, and more!