Get connected with our daily update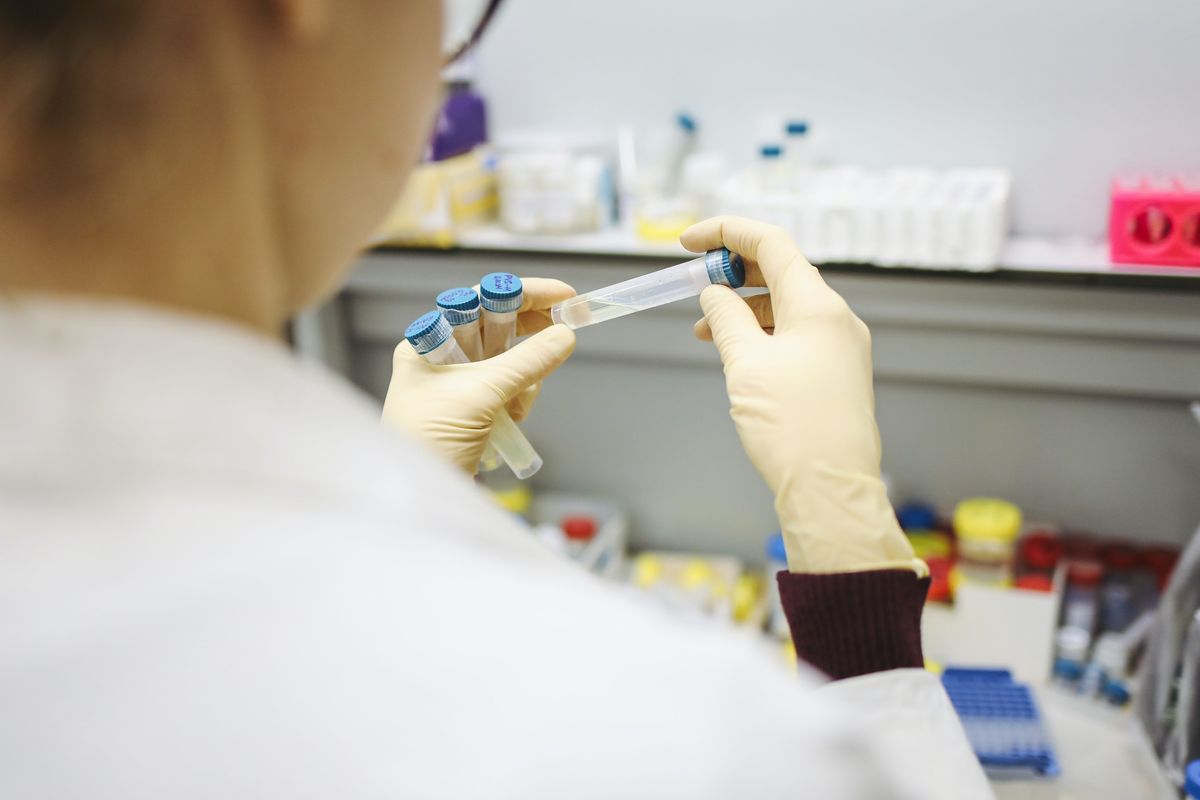 This story was updated Monday to include that the vaccine received official approval by the FDA this weekend.
The Food and Drug Administration approved the single-shot Johnson & Johnson vaccine that is to be shipped out this month, increasing the number of vaccines available.
In a virtual meeting on Friday, the FDA Vaccines and Related Biological Products Advisory Committee unanimously approved of the U.S.'s third available COVID-19 vaccine, which was officially approved on Saturday. Federal officials say 4 million doses will go out nationally this week, with an expected 20 million doses to be available by the end of March. The Texas Department of State Health Services has said it expects to receive about 200,000 doses, but has not released a timeline of when doses will be shipped and available.
---
How was the vaccine passed?
Johnson & Johnson proposed their single-shot COVID-19 vaccine for emergency use authorization to the FDA earlier this month. On Thursday, the department said they found the vaccine to be safe and effective after conducting a clinical trial.
When tested on 44,000 people around the world, the vaccine was found to be around 66% effective against moderate to severe symptoms 28 days after vaccination. The vaccine's efficacy was highest, at 72%, in the U.S., while it was found to be lower in countries such as South Africa where more infectious strains are prevalent.
Most notably, none of the clinical trial participants died from COVID-19 at least 28 days after the shot. The vaccine also appears to drastically cut down hospitalizations to the disease and showed 86% efficacy against severe reactions.
What makes this vaccine different than the others?
While the two existing vaccines, Pfizer and Moderna, are more effective—around 95%—the Johnson & Johnson candidate has three significant advantages.
First, the vaccine is infinitely easier to store and ship. When the winter storm hit Texas, power outages wiped out about 1,000 Pfizer and Moderna vaccines in the state, which are required to be refrigerated. The Johnson and Johnson vaccine, however, requires no refrigeration. It also takes up significantly less space because it only requires one dosage instead of two, meaning the same amount of doses can be allocated to twice as many people.
Second, because it is a single-shot vaccine, it will also speed up the painfully slow vaccination process that currently exists.
On Friday, Austin-Travis County Alternate Health Authority Dr. Jason Pickett said that the vaccine's adaptability and ease of use will make it vital to fighting the virus.
"With Johnson & Johnson vaccine, one of the advantages is it does not require the same specific handling that the Moderna and Pfizer vaccines do," Pickett said. "Its availability, the fact that you can get one shot only, the fact that it can tolerate a better temperature range and get out to providers that wouldn't be able to handle the other vaccines as easily, makes this a very effective tool in fighting the pandemic."
Finally, the vaccine has proven to be mostly effective against new strains of the disease. When tested against the South African strain, the vaccine still had 64% efficacy at preventing moderate to severe effects from the disease. Moderna and Pfizer were conducted before these more infection strains were widely spread.
What does this mean for Austin and the rest of Texas?
As Joe Biden meets with Gov. Greg Abbott in Houston to talk winter storm damages and the vaccine rollout, a shipment of 1.5 million vaccine doses are being brought to the state for next week. Abbott said that Texas will see vaccine shipments "increase dramatically" in the coming days.
According to Abbott, the state has allocated 8,000 doses to a new "Save Our Seniors" program, which is dedicated to bringing homebound seniors vaccine doses. However, with the single-shot Johnson & Johnson vaccine pending approval on Friday, Abbott said they could have up to four times their original number brought to senior residents.
Abbott said that most of the Johnson & Johnson vaccines will be targeted toward senior residents. The state of Texas has given around 40% of seniors 65 and older at least one dose of the vaccine, and they hope to jump to 50% by the end of the week.
In late January, Austin-Travis County Interim Health Authority Dr. Mark Escott said that the vaccine will be available at any neighborhood pharmacy or medical office.
"In terms of vaccines it is a winner, and there are lots of benefits to this vaccine in terms of the public health response," Escott said. "The fact that it's a single dose makes it feasible for every clinic, every pharmacy, every doctor's office to have supplies so that folks can go to the places they normally get their vaccines to obtain this."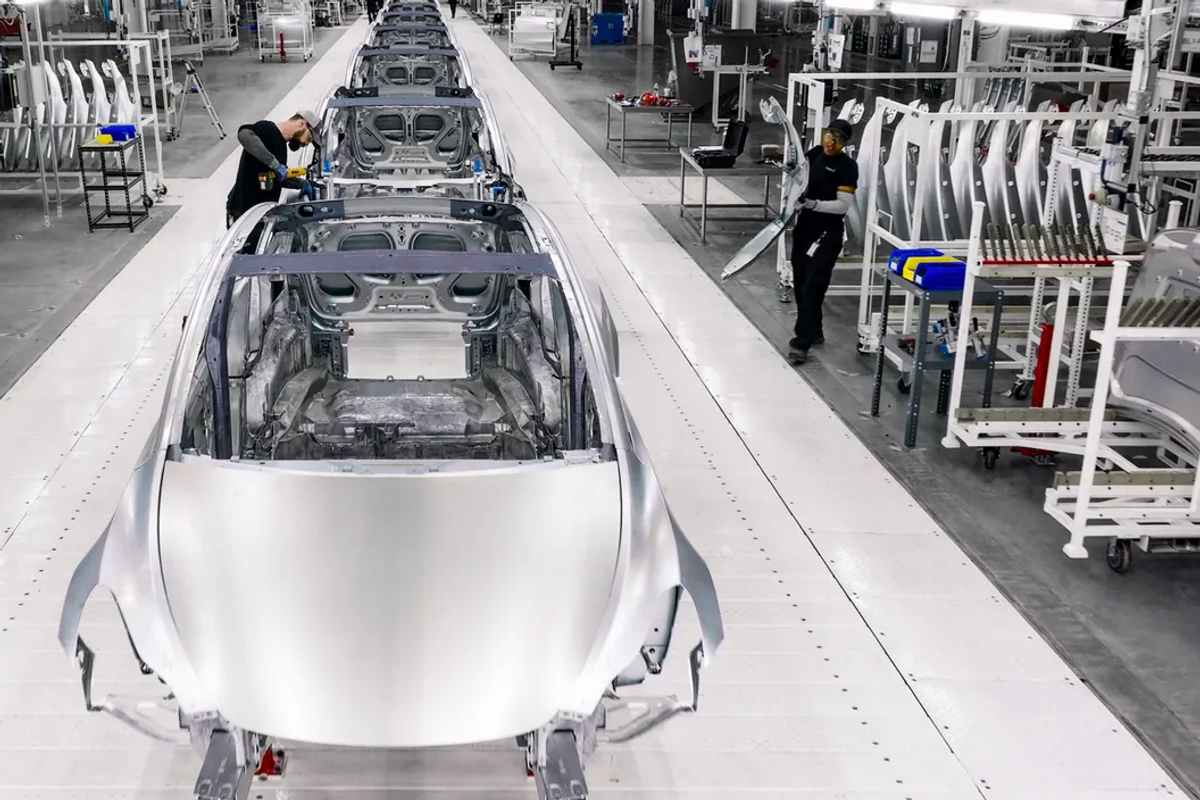 Giga Texas, the massive Tesla factory in southeast Travis County is getting even bigger.
The company filed with the city of Austin this week to expand its headquarters with a new 500,000-square-foot building. The permit application notes "GA 2 and 3 expansion," which indicates the company will make two general assembly lines in the building.
More details about the plans for the building are unclear. The gigafactory has been focused on Model Y production since it opened in April, but the company is also aiming for Cybertruck production to kick off in mid-2023.
While there is room for expansion on the 3.3 square miles of land Tesla has, this move comes after CEO Elon Musk's recent comments about the state of the economy and its impact on Tesla.
In a May interview with Tesla Owners Silicon Valley, Musk said the gigafactories in Berlin and Austin are "gigantic money furnaces" and said Giga Texas had manufactured only a small number of cars.
And in June, Musk sent a company wide email saying Tesla will be reducing salaried headcount by 10%, then later tweeted salaried headcount should be fairly flat.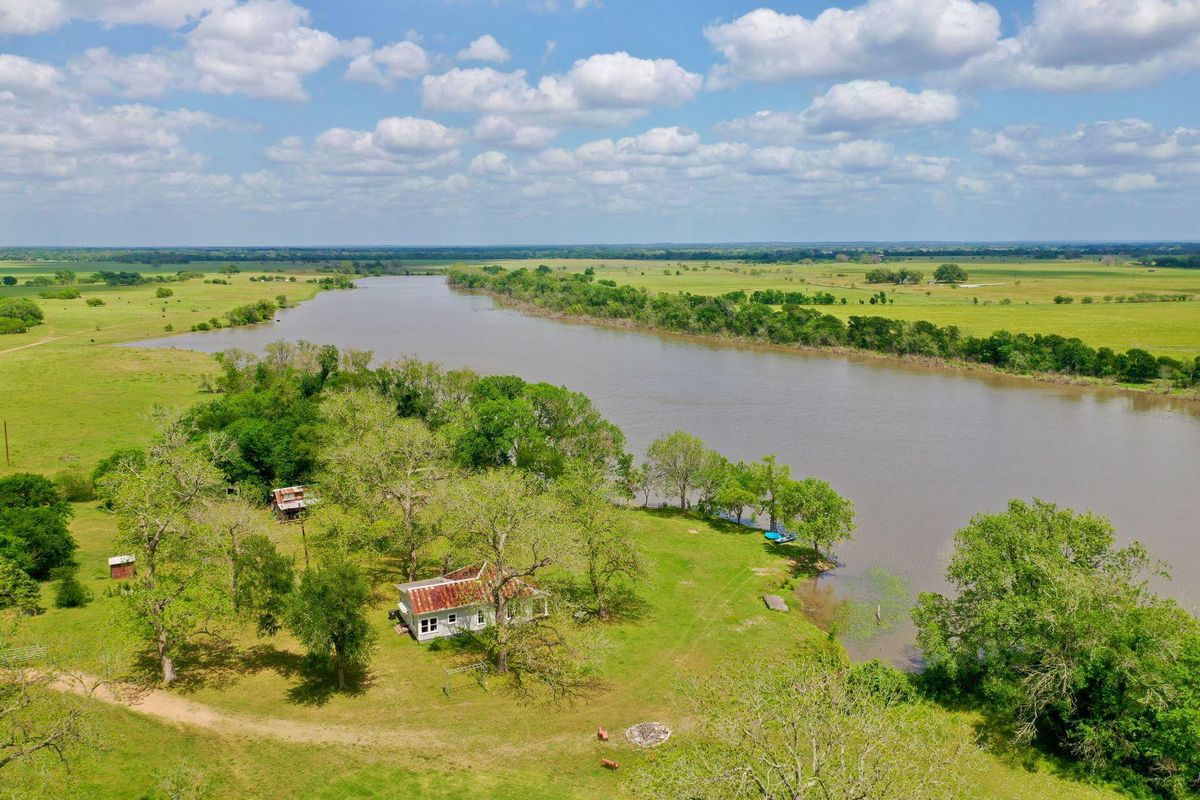 It's been a record-breaking hot summer already and Austin still has a few months of heat to weather. But the heat doesn't have to be so bad if you've got a swimming hole in your backyard, like these three ranches.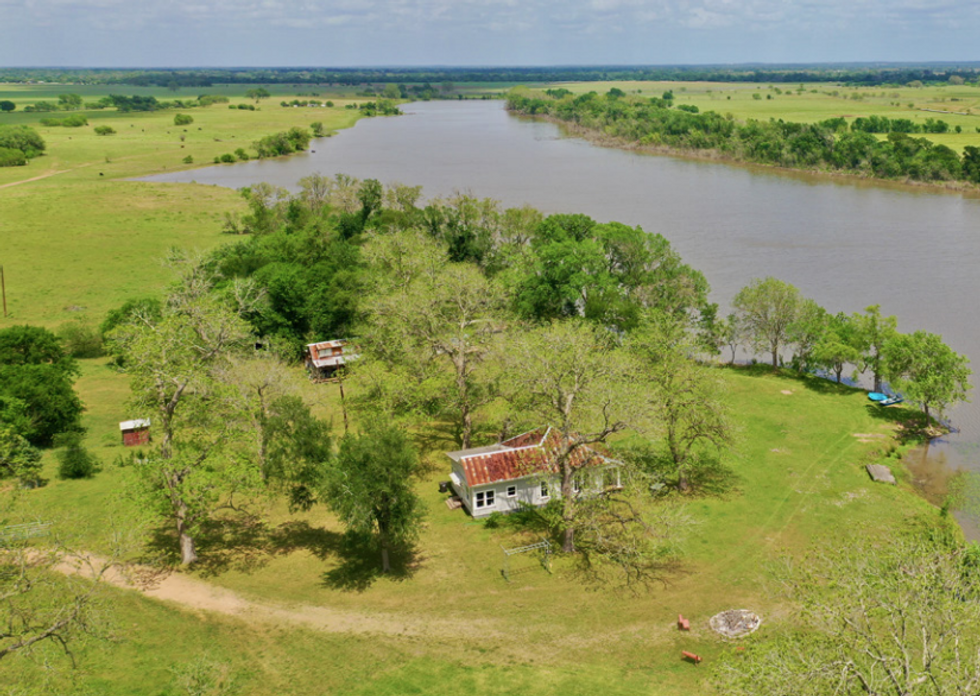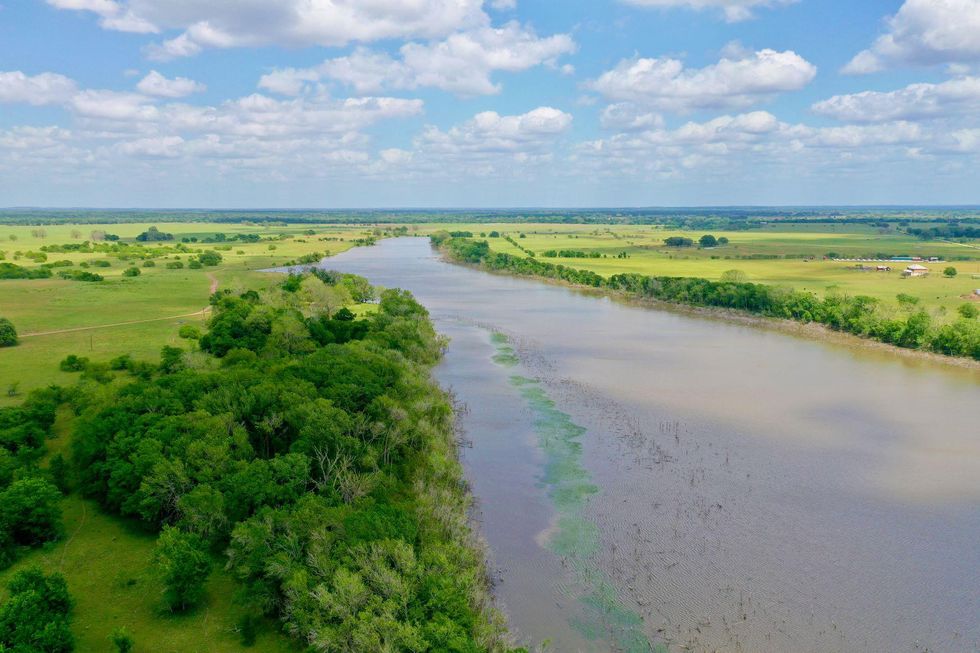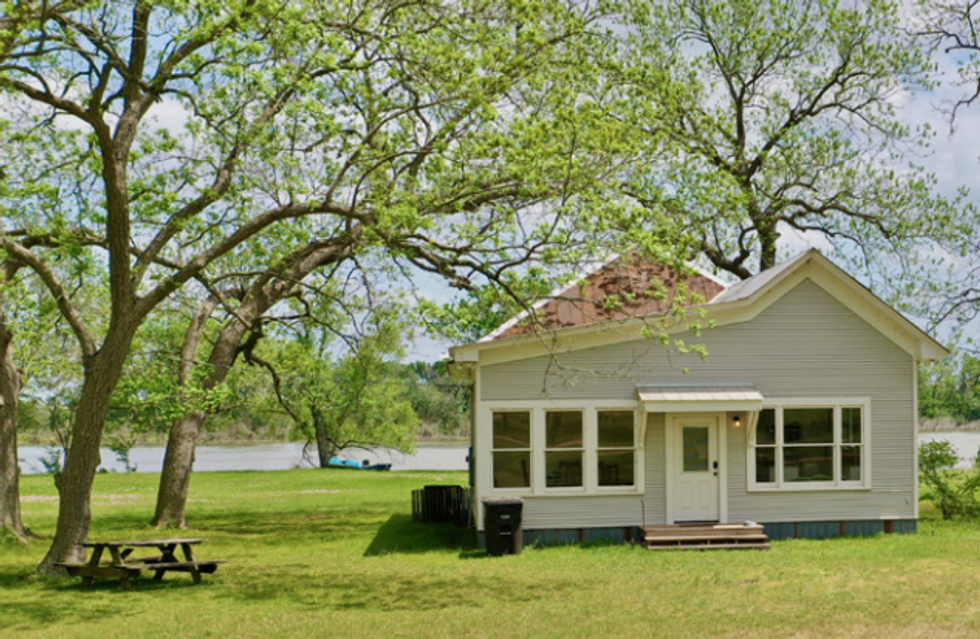 You'll have to leave city limits if you're looking for a proper ranch property like 417 Acres Shipp Lake Ranch, aptly named for its acreage. The property comes built out with three farmhouses, one of which has bedrooms and two bathrooms and two of which have two bedrooms and one bathroom. The nearly untouched property, which surrounds the 100-plus-acre Shipp Lake, has remained in the same family since the early 1900s and gives you picturesque views for the making of a dream home. In fact, the previous owners ran a water ski camp on the property.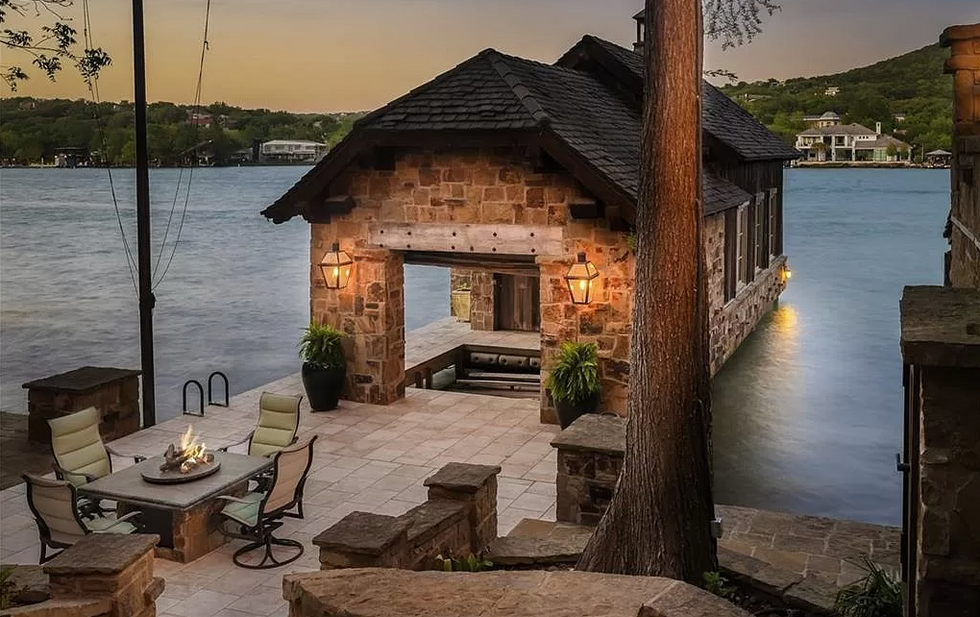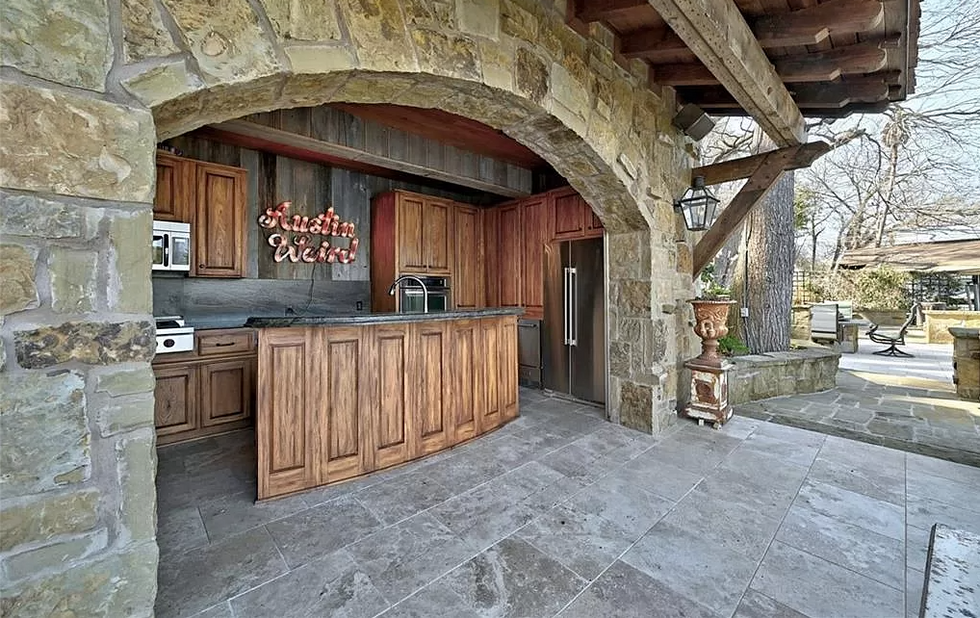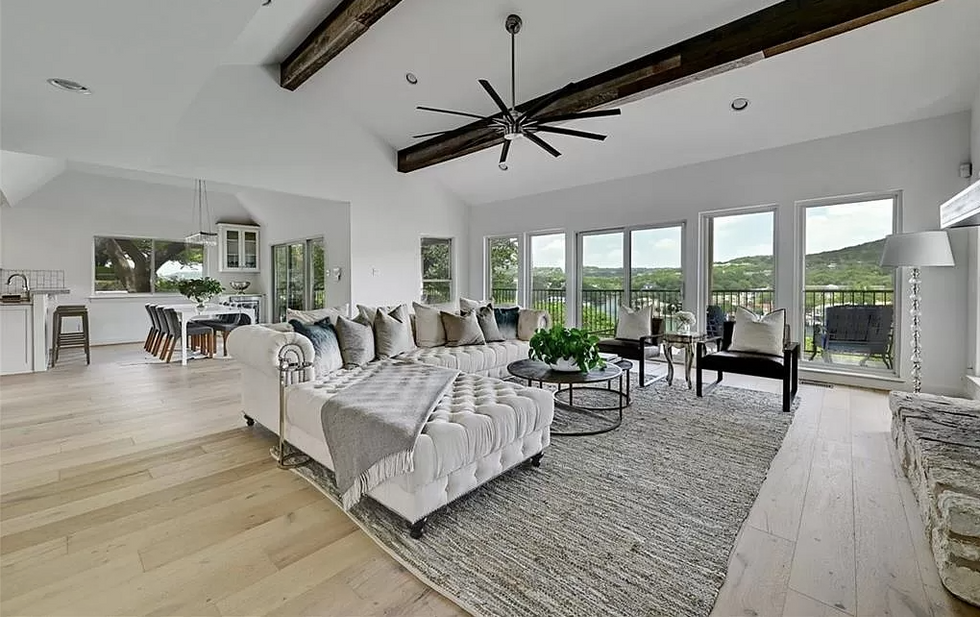 Sitting waterside on Lake Austin, this home gives you the unique opportunity to own a piece of the lush Hill Country with views of Mount Bonnell. The 2,750-square foot, three-bedroom, four-bathroom house allows you to integrate indoor and outdoor life with large windows opening to an outdoor living area. The crown jewel is the .76-acre parcel of land that tapers off to your own lakeside resort, featuring an covered outdoor kitchen, fire pit, stone boat house to store your water sports supplies and veranda sitting at the mouth of the water, perfect for an entertainer.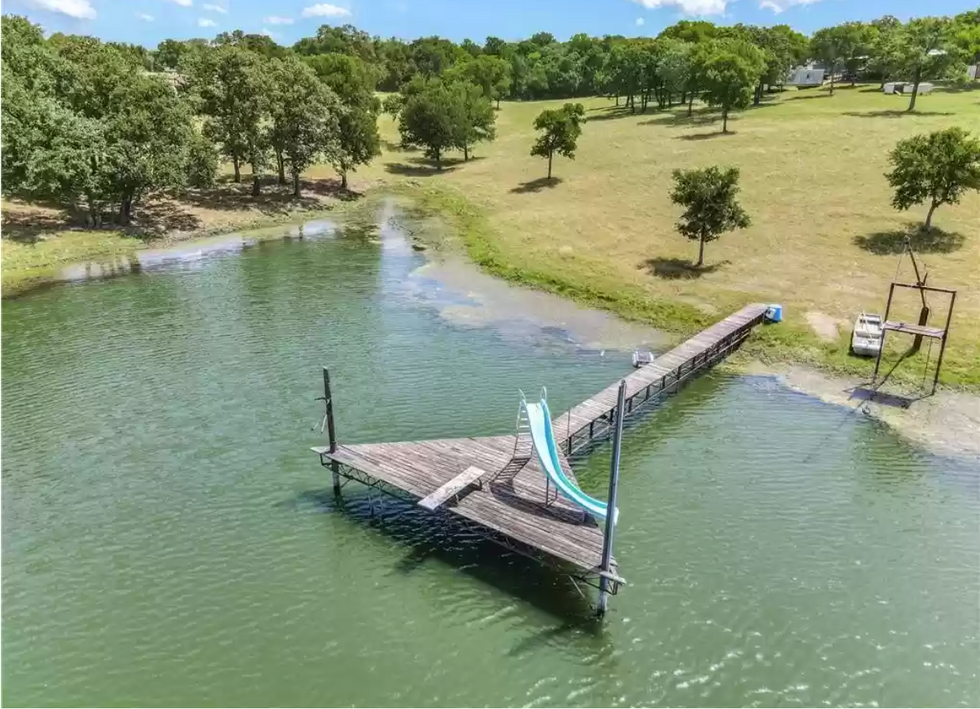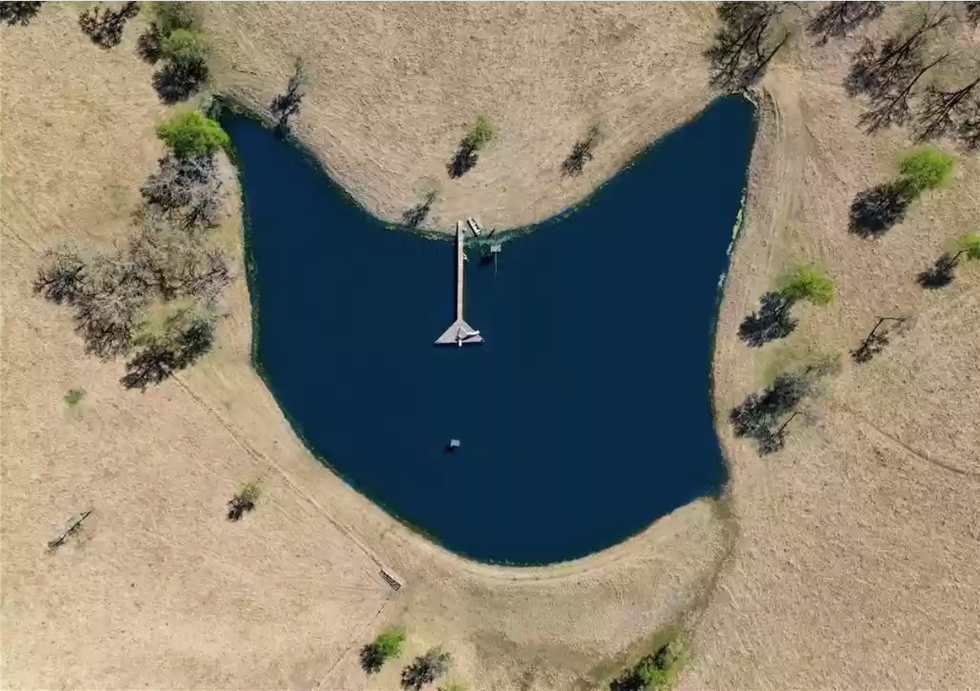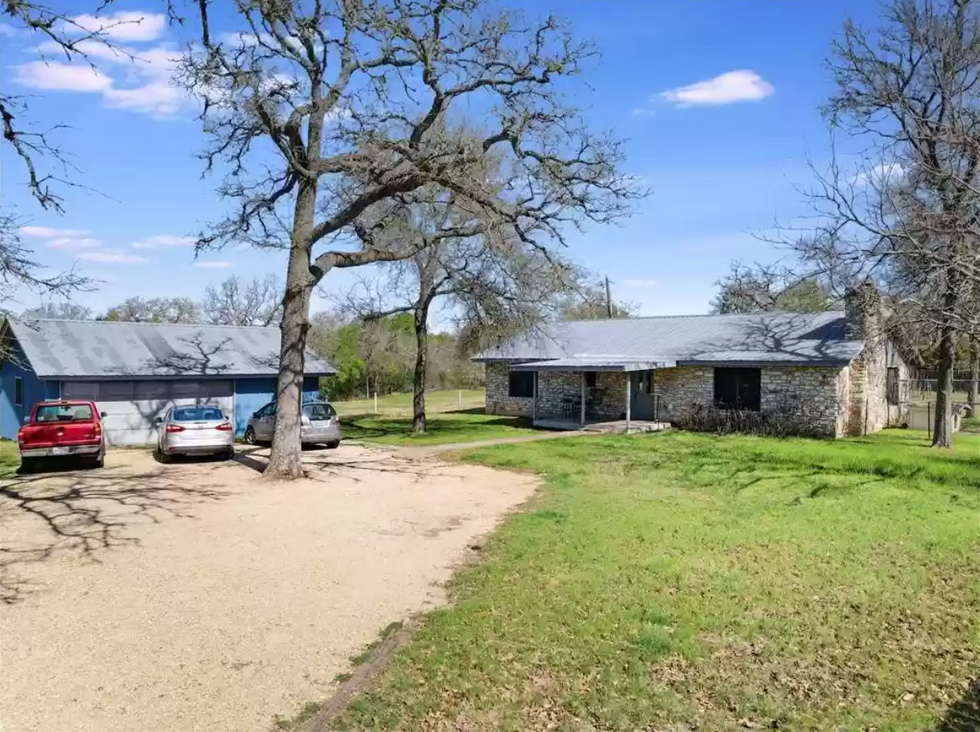 Got dreams of becoming a real Texas rancher? 7814 Brown Cemetery Rd. is the perfect place to start with 40 rolling acres of land and its very own swimming hole. Just east of Austin in Manor, the modest-on-the-outside home clocks at 4,412 square feet with five bedrooms and five-and-a-half bathrooms, but there are an additional two living structures on the property. The horseshoe-shaped pond sits in the heart of the property and comes equipped with a water slide, diving board and a fishing dock.