Get connected with our daily update
Joy Diaz is running a Democratic candidate in the 2022 Texas gubernatorial race. (David West/Austonia)
As she sets her sights on running for Texas governor, Joy Diaz says, what Texas needs is "joy." But she doesn't quite literally mean herself. What she means is the promise of improved lives for everybody and that change is possible.
---
Diaz, a 16-year journalist most known for her time at KUT's Texas Standard, announced a run for Texas governor on Wednesday. A mother of two and Hispanic woman, she is running as a Democrat and wants to oust Gov. Greg Abbott from office, she told Austonia in an exclusive interview. But to get close to that goal, she'll first face-off with Beto O'Rourke and others in the Democratic primary in March 2022 before the November election.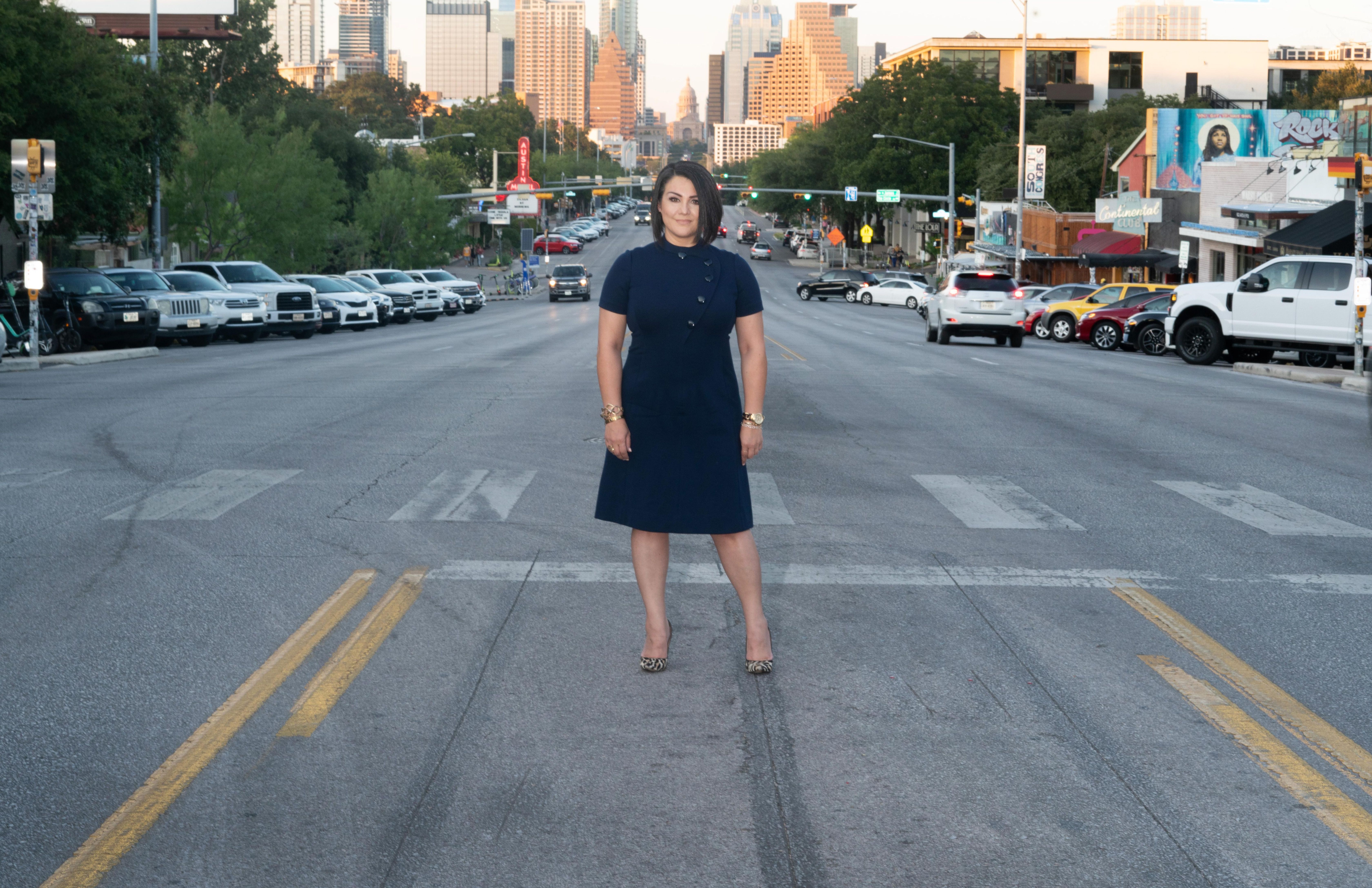 Joy Diaz left her journalism job on Nov. 5 and has been working on her campaign for Texas governor since. (Sandra Dahdah)
Her decision to leave the media to run for public office came after a turbulent 2020, when she no longer felt she could be politically neutral as a reporter, and she and her son battled COVID-19.
"Not being able to breathe, made me just think, if… I survive this, I'm going to change gears, I'm going to dedicate my life to service because I don't have tomorrow guaranteed," Diaz said. "Is it dramatic when you're 45 and now healthy? Maybe. But I want to live like I'm dying. And I want to die with no regrets."
Diaz has engaged with public service her whole life. She grew up in Mexico, where her parents were missionaries. After graduating with a degree in journalism from the Universidad de Cuautitlán Izcalli in Mexico City, she became a school teacher, teaching four years in Mexico, before moving to the U.S. in 1998. She then transitioned to public radio, and started working at KUT in 2005.
She calls herself an "inclusive Democrat," believing there is room for change. She believes she will get people from both sides of the aisle to vote for her because they are unhappy with the incumbent.
Diaz is troubled by the state of the border, public education and preparedness for the future.
Austonia sat down with Diaz for a Q&A. Here are some of her answers. (Answers have been edited for clarity and brevity.)
What especially do you want to achieve as governor?
We need to rethink many things. The job is not to enrich somebody, or to be a stepping stone to be president. Your job is to serve people. Secondly, rural communities are just dwindling. Economic opportunities are dying. It's not fair to consider only the urban communities as the only opportunities for growth in the state. We need to consider everybody's growth.
And I think during COVID it was very clear that we are not prepared for emergencies. You think about Texas as this place that is always touting how our economic growth. Then we get two inches of snow and we're on our knees begging for help because we have not prepared, so that is unacceptable.
Why start at the top in Texas? Why not build your career through city council or the legislature?
To be honest with you, I am perfectly ready to be governor. And running for city council is not building a fire in my soul. And I don't know if I have 20 years to build a career in politics, but I do know that I have today.
We know Abbott has $55 million behind him and Beto raised $2 million in 24 hours. What big money do you have behind you?
I'm hanging on to that promise that government should be of the people. And as a member of the people, I'm going to do it. Now. Yes, money is necessary. And yes, it is very important. But I cannot focus on how much money each candidate has. I have to believe in this promise.
As a Democrat, you're up against Beto O'Rourke. What do you feel makes you different from him and his approach to politics and what you're bringing to the table?
I am running against Greg Abbott. That is my goal. That is my focus. I am ushering Greg Abbott out of office.
What do you think Texas needs to be doing at the border?
That is indeed the job of the federal government. The outgoing governor has no business planting containers at the border, that's not his job, not as a border response and not as a government response.
Why are all these resources being wasted? When we have all these other regions, Northern Texas and West Texas, are you the governor of all? Or are you not? And if you are, why are you spending money so poorly? That is not his job.
What is your stance on abortion laws in Texas?
I lost a pregnancy to a D&C, a surgical abortion. And it saved my life. Now, I was so conflicted because I am a Christian woman. The abortion was so late that I lost my fallopian tube, I lost my ovary. So what do I think about abortion? Can I just say yes or no? Can I just think, 'Oh, I'm in favor or against?' No. For me, it's so complicated, like it is for every woman in Texas.
It's not the decision of legislators. The people who saved my life were a doctor and my husband, who agreed. Not a legislator. Certainly not a callous governor.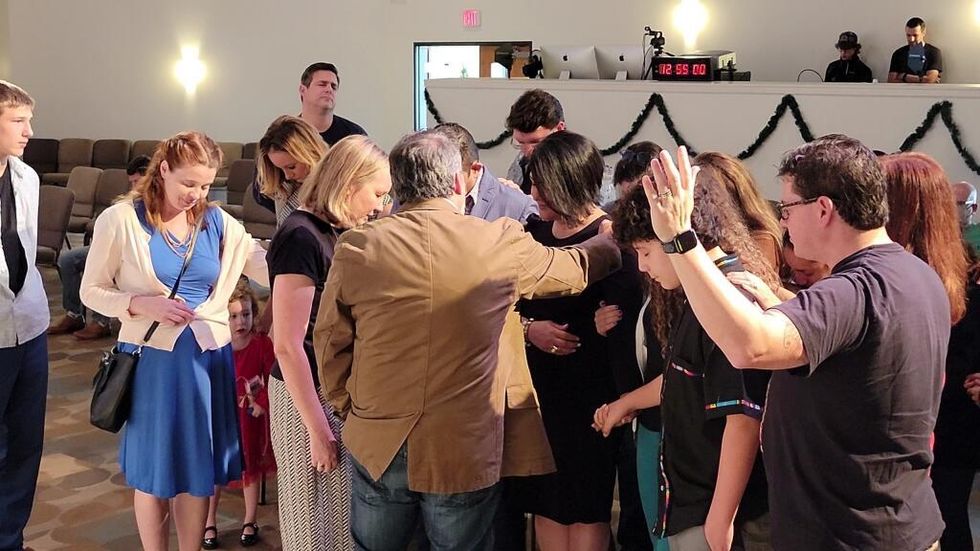 A prayer service was held for Joy Diaz embarking on this journey at the church she attends in Southwest Austin on Sunday. (David West/Austonia)
What do you think about critical race theory? What kind of hand do you think the state should be playing in what public schools teach?
Forget about critical race theory just for a second, an educator should be at the top of the Texas Education Agency—not the best friend of an outgoing governor. As a former educator, I see so many flaws with our public education system.
Permitless carry. Is that one of the things you're thinking about for when you take office?
My brother-in-law asked me, 'What are you going to do with my guns?' And I said, nothing. I don't want them. Keep your guns and keep them safe. I have nothing against guns, but I am deeply hurt by all the people who have been killed by the irresponsible use of guns. A lot of hurt.
What is something else you would want to address if you were put in office?
I think one part that we don't talk about is our relationship with Mexico. When we talk about the border, we often talk about well, Mexico should, Mexico should, Mexico should. Oh, yeah, Mexico should. So how are we going to work with Mexico? We need to work as real neighbors who work with each other. And I think I am so perfectly equipped to do that.
Half of my life was spent in Mexico. And I know the culture, the language, the synchronicities, the politics. And I think that's a plus that we've never had in this state to think about this relationship as one relationship of neighbors who understand each other.
What would you tell Gov. Abbott if he was here with us today?
I would tell him with a hand over my heart, I'm so sorry for the person you've become. I deeply admired you at some point. And you have disregarded your calling. You have followed your ambitions and forgotten that your job is to serve us.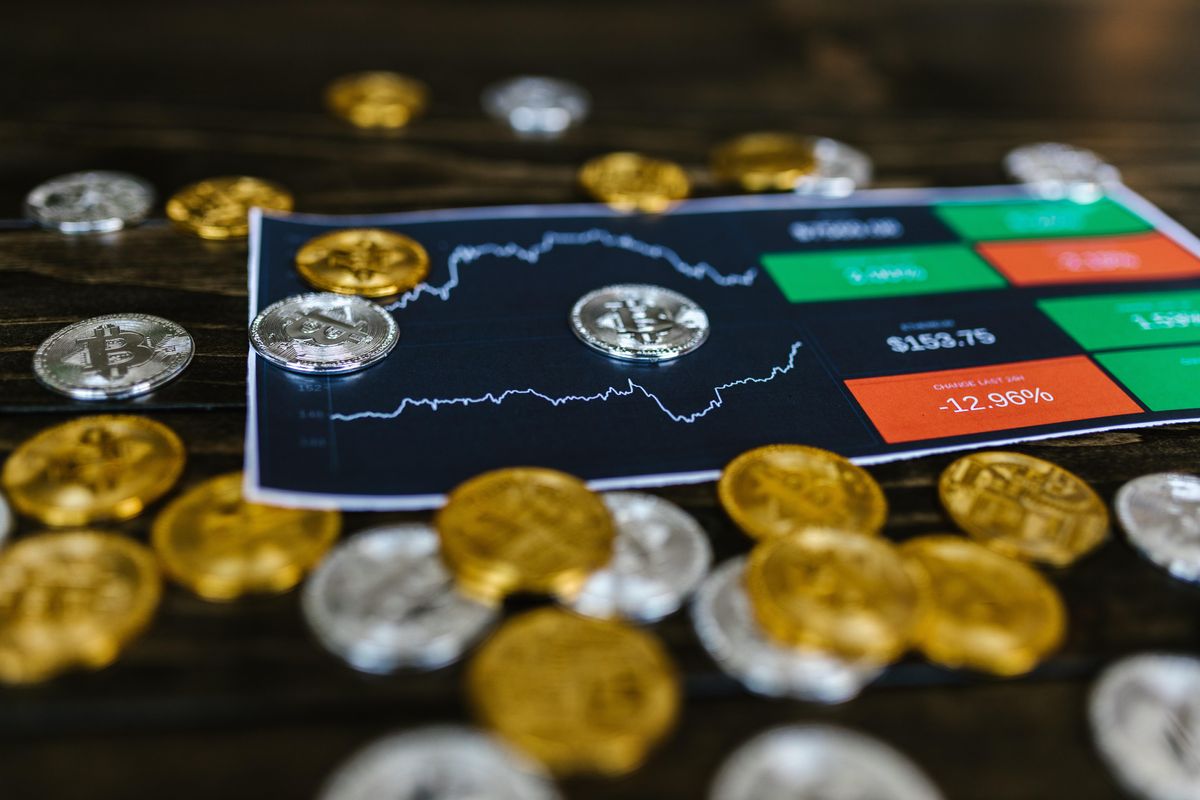 Lately, the crypto market is looking shaky.
The price of bitcoin fell by more than half from its high, the digital currency luna crashed to $0 and a type of so-called stablecoin TerraUSD has been described as dead.
Reporting from the LA Times notes that experts seeing a correlation between traditional markets and the cryptocurrency market is high right now, with plunges in one being followed by a plunge in the other. On Wednesday, stocks had their worst day in more than two years with the Dow Jones Industrial Average falling 1,164 points.
Crypto's volatility has long been questioned, especially after SXSW this year was filled with Web3 enthusiasts and displays.
With 8% of Texans owning Bitcoin and many others involved in the local crypto and Web3 scene, what are they feeling amid the crash?
In a written comment to Austonia, ATX DAO said a positive with the downturn is that "most of the speculative moneygrab type projects get washed out of the market, and the quality projects that deliver real value remain and gather more attention."
The group went on to say it could work to their advantage as they carry out their latest project: a mural at Native Hostel that will have an NFT version. They'll use sales toward donations to HOPE Outdoor Gallery, a local nonprofit that supports artists and creatives.
Meanwhile, Yagub Rahimov, a founder of an Austin-based Web3 company explains that they aren't really impacted by the crash.
Since the company known as Tested Web functions as a Web3 online reputation marketplace, it is utilizing blockchain technology without tokenizing.
"We are a share to earn marketplace. That means that any activity that users have on tested web.com, we will be rewarding," Rahimov said. "Those rewards are coming in the form of rewards points. And every quarter they can opt in to receive either a gift card or a check. We are not issuing any cryptocurrency. That's one of the important elements that I believe we got it right that way."
With recent developments at Tested Web, Rahimov says he "couldn't be happier." After struggling to find tech talent in early spring, he's had a hiring spree in the last 10 days and received a $1 million grant and partnership with Silent Notary, a blockchain-powered validation provider.
But his recent business success aside, Rahimov is noticing what's happening in the markets and predicts that the correlation between the crypto market and traditional one will be broken.
"The way Bitcoin was introduced back in 2009, it was as a reply or response to the 2008 market crash," Rahimov said. "And it really feels like we are in 2007, 2008, actually, early, early days of the market crash. And if it becomes that way, very likely that the winner is going to be those of decentralized parties."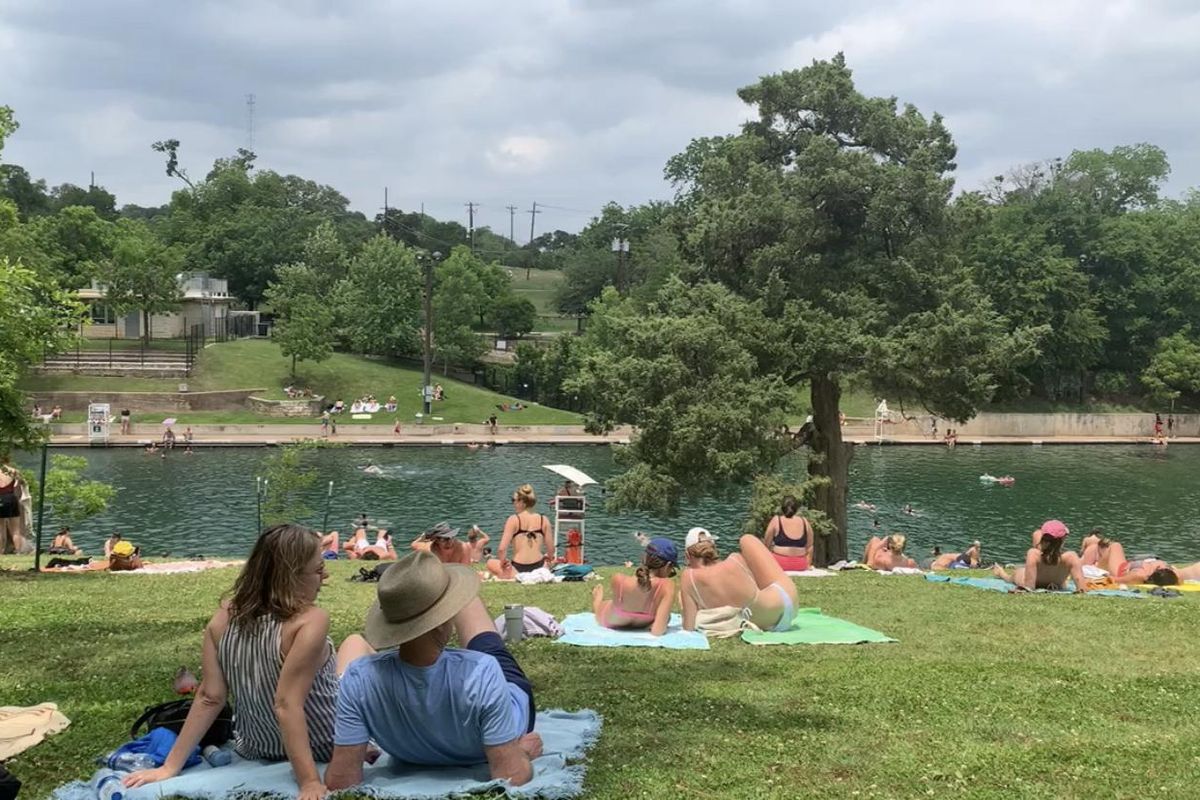 Barton Springs Pool is on a condensed schedule while the city tries to fill out its lifeguard roster.
The popular pool is currently closed on Mondays, Wednesdays and Thursdays while it navigates a lifeguard shortage. The city is offering bonuses to new applicants who can start by early June.
Austin Parks and Recreation Assistant Director Jodi Jay said there are 207 lifeguards ready to work and 100 incoming but the department needs 750 to be fully staffed.
Zoom out: The pandemic has had a lasting impact on hiring—in 2019, the city was able to hire 850 lifeguards. The Aquatic Department has been unable to match those numbers since it reopened training classes in spring of 2021.
Why it matters: The city needs at least 400 lifeguards, plus 30 with open water certification, to open pools on a modified schedule by June 4. Without hitting that mark, some facilities could limit hours or close.
The job pays between $16-19 an hour, anyone over 15 can get certified and there are bonuses on the table:
$500 bonus if you get certified and start working by June 6.
$500 bonus if you work through August 14.
$250 bonus if you get advanced certification.
Austin Parks and Rec's Aquatic Division serves 45 public aquatic facilities—including Barton Springs pool and a number of regional pools.
Find the full list here.