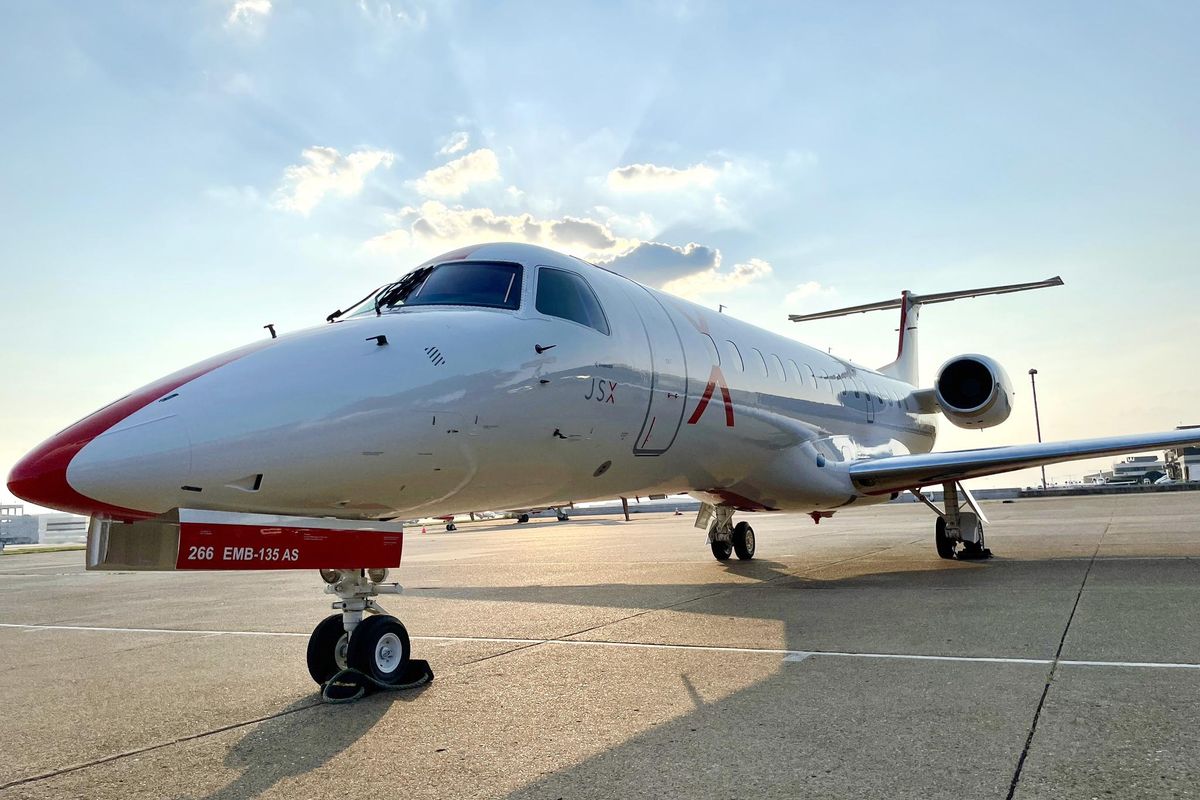 Dallas is closer than ever before, just one hour away, with a new nonstop flight coming to Austin Bergstrom-International Airport.
The new flight is brought to Austin by JSX, a Dallas-based semi-private air carrier, and will start service between the two cities with starting rates at $129 beginning Sept. 27.
---
The "Hop-On jet service" is on a mission to make short-distance flying "simple, fast and enjoyable" by skirting busy terminals at crowded airports and exclusively flying passengers out of its private terminals. The air carrier says this method is much faster, getting you in the air within minutes of parking.
New jet, who dis? 😎 Please welcome the newest addition to our #flyjsx family! Tail number 266 is ready to offer you a joyful, simple flying experience. Where's your next destination? pic.twitter.com/X5S6dBnJc7
— JSX (@flyjsx) July 30, 2021
So what are the perks for flying JSX? According to the air carrier, there are no overhead bins to create a roomier cabin, leather seats, business class legroom, outlets in every row and complimentary snacks, beer, wine and spirits.

At the moment, Dallas is the only JSX flight flying out of Austin.
Different flights from this air carrier can be found in the following cities:
Burbank (Los Angeles)
Concord (East Bay/Napa)
Las Vegas
Oakland
Orange County
Phoenix
Reno-Tahoe
Dallas (Love Field)
Houston (Hobby)
There are only a few weekends of summer left and there's no better time than now to get out on a last-second getaway. Flights are available through March 2022.